FEASTING THROUGH
VEGANUARY
We're here to help you power through veganuary and make it the tastiest most invigorating one yet.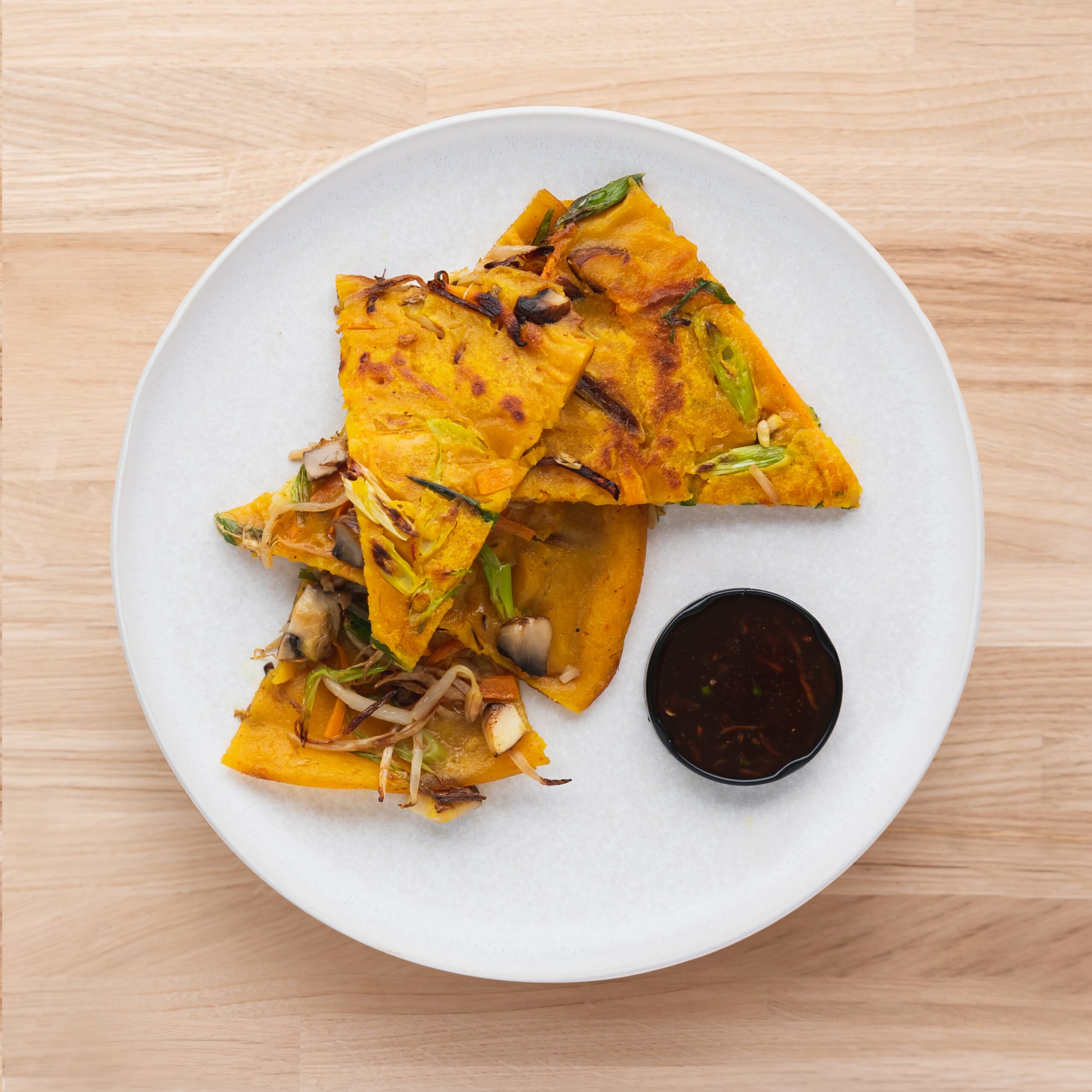 With enough dishes to see you through almost every day of the month, you have plenty of options to choose from. You might even find a new favourite.
So what are the best veganuary dishes for banishing the drab of grey winter days? Here are a few of our favourites:
Yachaejeon

is Korean vegetable pancakes. Fresh shredded vegetables (and lots of spring onions) are mixed together and shallow-fried so they're crisp on the outside and with soft, tasty centres.

Mushroom Bulgogi

, another Korean classic made using gochujang – a red pepper paste that's hot and sweet – with grated pear, ginger and soy sauce.

Egyptian Moussaka

is a lighter twist on the classic Greek dish. Slow roasting the aubergines to maximise flavour.

Harissa Hasselback Courgette

is a lower carb alternative to its potato counterpart. Courgettes are very carefully sliced to give them a perfect ridged back that crips up in the oven.

Kung Pao Cauliflower

has the spicy, salty and sweet sauce made up of cayenne pepper, paprika, rice vinegar, soy sauce, maple syrup and cornstarch. Cauliflower but with a bang.
All of these and more are available in our new Veganuary menu. All you need to do is pick a date, invite your friends and choose the playlist. We'll take care of the rest.
Feast in style, without any of the hassle of cooking.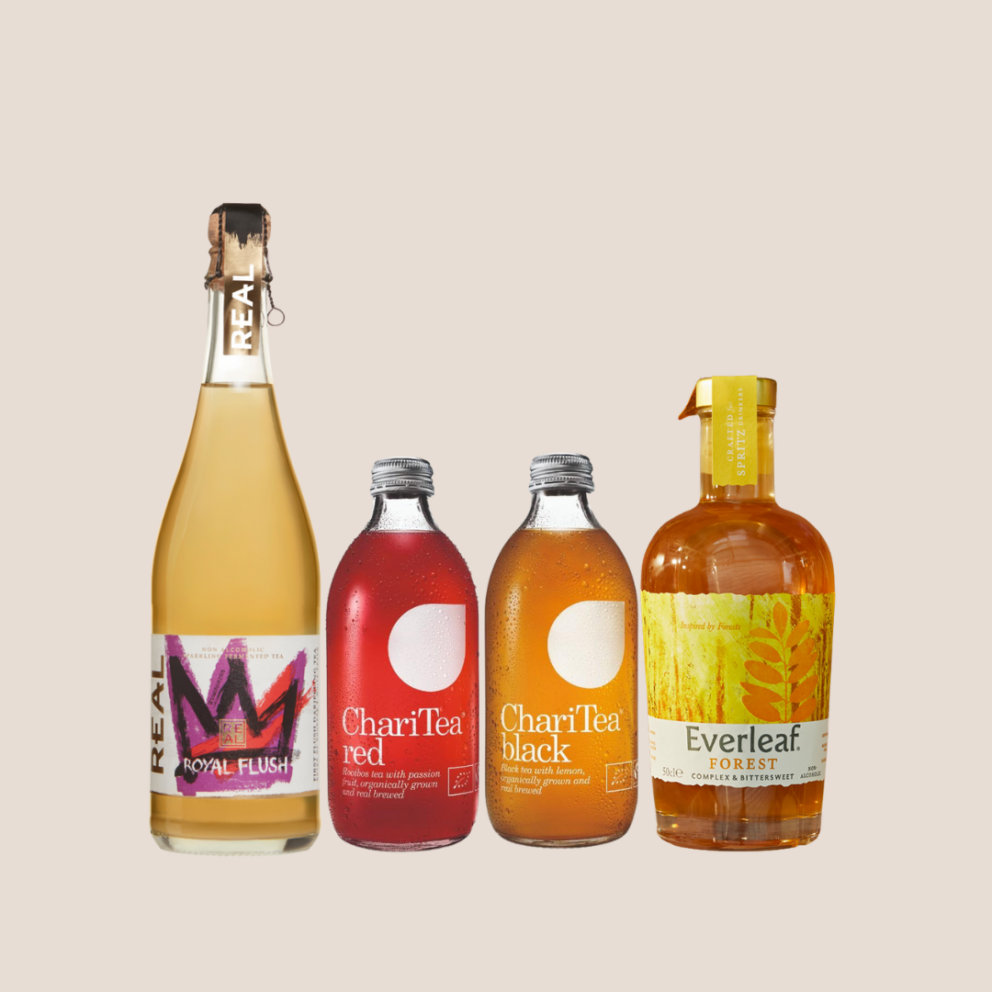 That's not all. 
We've packed some punchy, flavourful vegan and non alcoholic drinks into our menu. Simply click on add ons to see our whole range of options.
Here's our list of the best non alcoholic drinks we've found:
Royal Flush Kombucha

(£12) is refreshing and sophisticated. The naturally sparkling fermented tea gives a subtle rhubarb and white peach flavour with just a hint of spice. It comes in a stylish looking bottle too, making it feel like a celebratory drink. We recommend serving it in champagne flutes. There's something so decadent because you're doing dry Jan it doesn't mean those flutes need to

Everleaf

(£19) is a range of non alcoholic gin. Everleaf Blossom is the perfect replacement for lovers and pink gin. And for the more classic G&T's, Everleaf Marine, or Everleaf Forest which has added saffron and orange blossom. How to pair them? Add tonic water and serve with the zesty flavours of the Cauliflower Kung Pao.

Spicy food and botanicals are a match made in heaven.

Iced Tea Kit

(£12) The red iced tea is made from organic wild rooibos tea from South Africa blended with passion fruit. Fruity, refreshing and caffeine-free. The b

lack Iced Tea

is organic Sri Lankan tea with notes of honey and ginger. Each kit has two of each so you can pair one with your starters and one with your mains.
Like the sound of all of them? We've put together our Veganuary Nolo Box, four non-alcoholic drinks all together for £35.
All of these drinks have natural ingredients with no additives, so you can sip away happily.
Book now to try our menu before veganuary is over.