Get started by submitting a Quote Request. Tell us your budget, event details and food preferences to get personalised menus and price quotes from multiple chefs so you can compare. Chat with your chef to customise and once happy to confirm, book in and secure your chef. You can make edits post-booking too.
BROWSE & SELECT YOUR CHEF
Alternately, you can browse chefs and select a chef based on their experience, cuisine, and availability. You can also view their menus and pricing information. You can request a quote from your preferred chef for a custom/bespoke menu and the chef will respond with a personalized quote within 24 hours.
You can check the instant book menus available for your date and postcode. These menus have pre-set dishes and pricing, and you can see the availability of chefs who offer them. Once you find a menu you like, you can instantly book the chef for your event.
CUSTOMIZE YOUR MENU & PLACE ORDER
After selecting your chef or menu, you can customize your menu based on your preferences, dietary requirements, and any special requests. You can also specify the date, time, and location for the chef to come to your home or event.
Once you're satisfied with your menu and booking details, you can confirm and pay for your order securely through the website. You can also communicate with your chef directly through the platform to discuss any additional details or changes.
ENJOY A PERSONALIZED & HASSLE-FREE DINING EXPERIENCE
On the day of your booking, your chef will arrive at your location about 2 hours prior to serving time, with all the necessary ingredients and equipment. They will prepare and serve your menu and clear up, ensuring a memorable dining experience.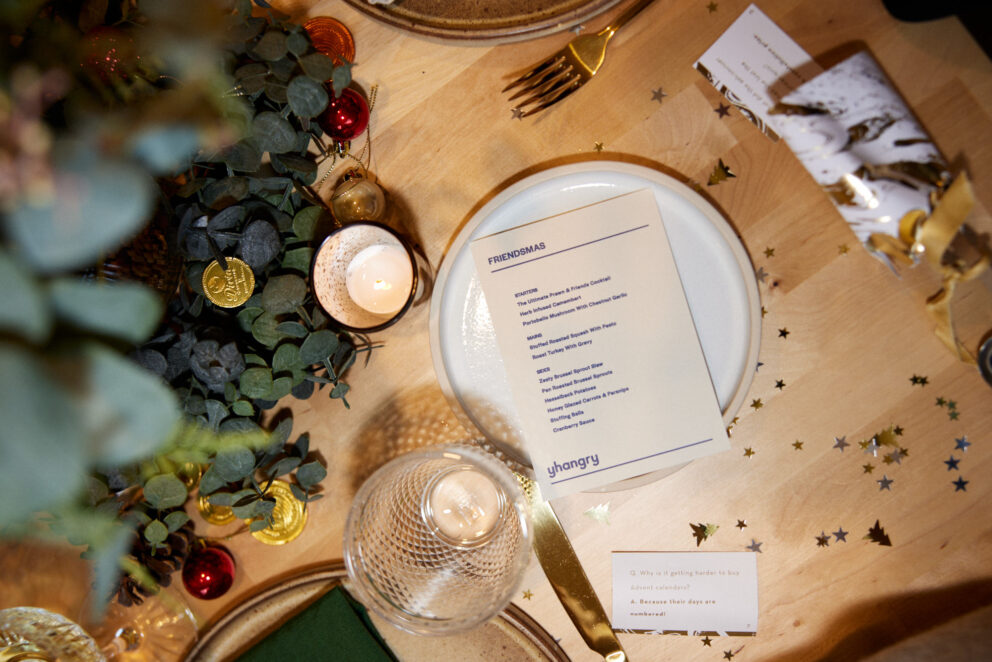 What can I expect from the service?
I have entered my postcode and you have said you don't have a private chef near me. Do you make exceptions?
We are expanding to many new areas everyday – just drop us a note at info@yhangry.com to see if we are able to accommodate your request
Are the chefs insured? Do they have DBS checks?
Our caterers have undergone rigorous checks to vet their professionalism and criminal records. We won't send just anyone into your home to prepare meals for you and your guests. All chefs/caterers on yhangry's network have been verified and deemed professional, ethical and safe.
Does your chef bring all the necessary cooking equipment with them?
No, the chef will not bring cooking equipment such as pots and pans or utensils. In your booking confirmation email there will be a list of equipment needed for your event, please check this and ensure you have everything listed. In case you are missing something, we have compiled a list of all frequently required kitchen items, along with links to purchase them from amazon, you can check it out here https://yhangry.com/kitchen-equipment
Does the chef set the table?
No, the chef does not set the table. This is ideally done before the chef arrives so that you won't have to disturb the chef during the cooking, especially if space in the kitchen is limited
Does the chef clean up?
When up to 8 guests, the chef will clear up the kitchen, serve and clear the plates between courses. When there are 9 guests and above, the chef will clear up the kitchen but you might require a waiter to help serve and clear the plates between courses. You can choose to either book your own waiter or to book a waiter with us for £150. You'll find these options in the page prior to checkout.
How far in advance do I need to make my booking?
We recommend that you place your order as early as possible to secure a chef for your event and to avoid disappointment, especially for weekends and around holidays/festivities. However, we can often accommodate bookings that are made as little as 24 hours in advance
Do I need to buy groceries?
No need to buy groceries. The chef will arrive with the food and cook it in your kitchen.
Is the food prepared on site?
Everything will be cooked on site, but depending on the menu, your chef might prepare some mise-en-places to improve the experience on the day.
Do you supply plates, cutlery etc?
No, not directly. While some chefs do provide crockery, we generally advise that Amazon is often the cheapest and quickest method of finding plates and cutlery if you are in a rush, however we do also work with a few partners who can help. Please visit https://yhangry.com/our-event-suppliers/ for more information
What if I need to contact you owing to an emergency, how do I do that?
Please call 02045255238
How do I book a private chef near me?
I need to increase guest numbers. How can I do this?
You can do this yourself – just log in to your yhangry account and go to "My Events" — here you will find the option to add guests to your booking. Once paid, the total no. of guests will be auto-updated.
I need to reduce the number of guests. How do I go about it?
Given that the chef's minimum spend and travel fee remains unaffected, if you want to reduce a guest from your booking, please drop us an e-mail at info@yhangry.com. If your event is more than 6 days away, you are eligible for a refund for the guest/s removed. If between 6 to 4 days are left for your event, you are eligible for a credit refund in your yhangry wallet. If less than 72 hours are left for your event, we do not offer any form of refund. Moreover, if more than 20% of your total guests are removed, your cost per person will be reviewed by the chef to ensure the menu and quote are still valid.
Can I pick dishes across cuisines?
No, unfortunately not. To deliver you the very best experience, we match our chefs to cuisines. By selecting within one cuisine only, this also helps to ensure that the dishes and flavours complement one another
Can I call to book a private chef near me?
All bookings can be made through our website, however, if you are running into trouble, please don't hesitate to give us a call on 02045255238
What is your cancellation policy?
If more than 7 days are left for your event, we will offer a full refund. If there are between 6 to 4 days left for your event, you are eligible for 50% refund of the order value. If your event is less than 72 hours away, we offer no refund. For Christmas Day and NYE bookings, once booked we offer no refund on cancellation.
What happens if a chef cancels my booking?
In the event of the chef cancelling your booking, we will seek to find you another chef with a similar menu. In case we cannot arrange another chef, you will be eligible for a 100% refund. Alternately, if you'd like to reschedule the booking, we will offer you 110% of the order value as credit in your yhangry wallet.
I had an event with a private chef near me and the cleaning was not up-to-mark. What can be done?
Firstly, we would require photographic evidence. Post assessment, we will revert to you on the issue.
How do I raise a complaint?
WHO IS RESPONSIBLE FOR THE SERVICE DELIVERED?
The chef is fully responsible for the delivery of the service and in case of inadequacy, you need to come to a resolution with the chef. If the service is not being delivered to your satisfaction, please raise this with your chef during the event. If you are unable to solve a dispute directly with the chef, you can contact us and we will make our best efforts to assist in an amicable resolution.
HOW TO RAISE A DISPUTE?
1. Speak to the chef during the event to allow them to resolve the problem in real time. Chefs are professionals and will usually do everything they can to make sure you're having the best experience. 2. If you are dissatisfied with the chef's solution, inform yhangry via email about the dispute before 12pm on the day after the event. Please note that we release payments to chefs the day after your event. Once the payment has been released, we will not be able to provide any monetary compensation. 3. If you fail to make the chef aware of any issues during the event, or if you tip the chef, we will be unable to help you with a resolution.
WHEN DO I HAVE TO RAISE A DISPUTE BY?
By 12pm the day after your event.