24/7 Earn Money!
We have new quotes coming in 24×7! Submit quotes and customers can then book you. Our chefs earn upto £25k a month!

£0 Cost To Sign Up
We don't charge you to join and we don't charge you to access any client requests. Tips are also 100% yours.

Work Around Your Commitments
Only pick up work when it suits you! Work around your rota, your other bookings and your personal commitments.

yPay – Lightning Fast Payments
Option to get paid next day – no waiting around.

Build your Brand
All yhangry profiles include a free personalised website, opportunity to cook for high-profile guests, promotion to our 31k+ followers and free access to 1000's of yhangry customers

yCover – Piece of Mind As Standard
We're here to protect you. With every event you're covered with £5m of public liability insurance. We also guarantee up to 100% of your chef pay for last minute cancellations.
LEARN HOW
IT WORKS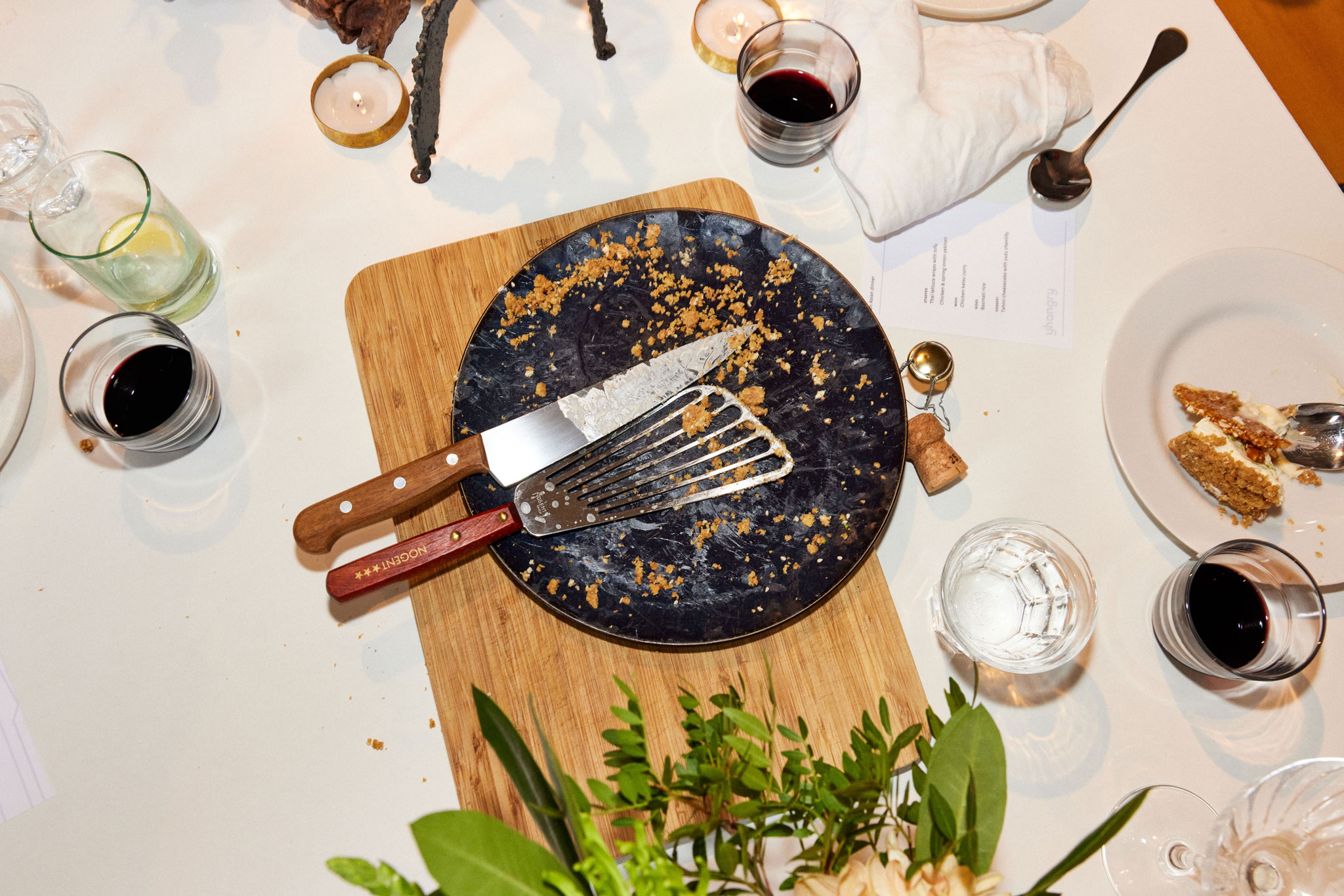 1
Become a yhangry chef
Signing up takes less than 5 minutes and you instantly have exclusive access to 1000's of free customer leads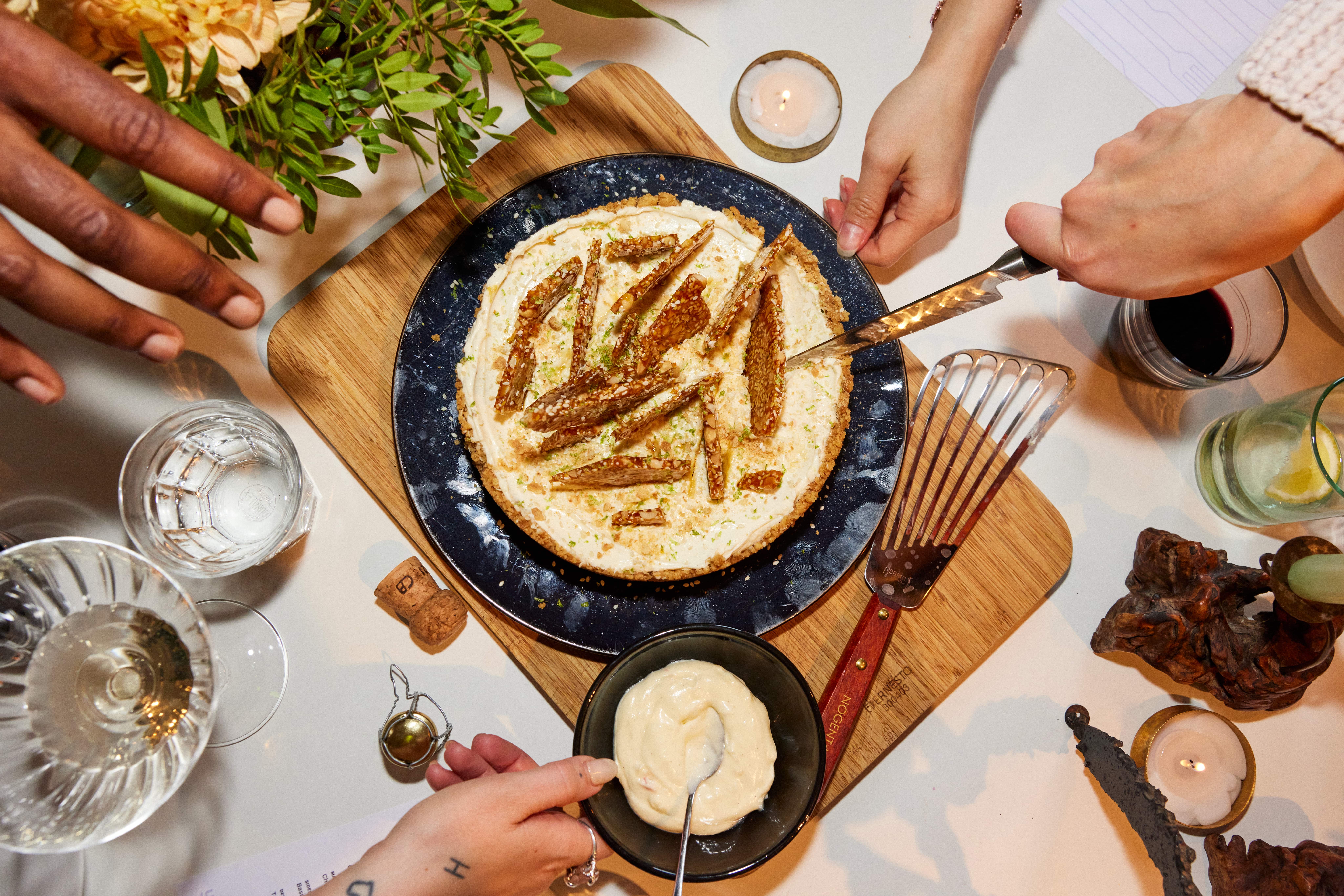 2
Cook up a storm
Head to the client's location and cook an incredible meal that they'll never forget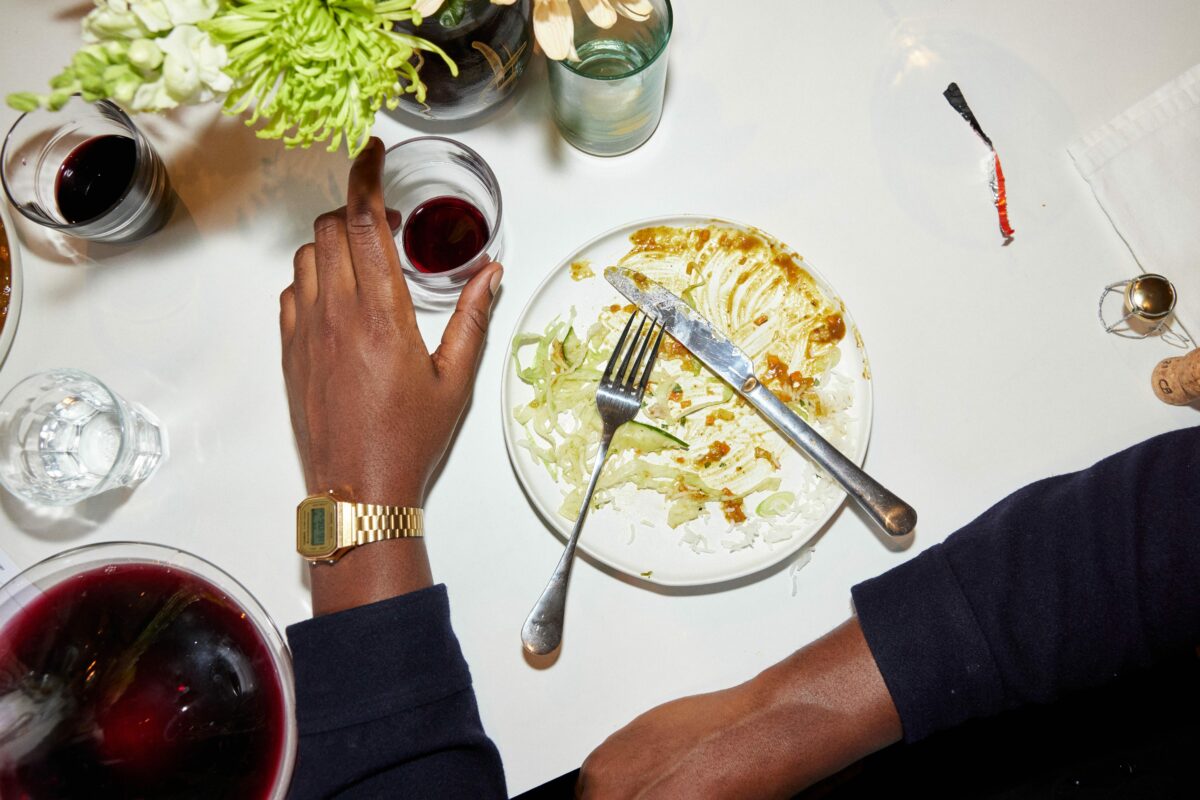 3
Get paid in 24 hours
Receive payment within as quickly as 24 hours. No waiting around.
WE HAVE CHANGED THE LIVES
OF HUNDREDS OF CHEFS

yhangry gave me the opportunity to do things I couldn't have imagined
Through yhangry I've cooked for celebrities like Ollie Locke, I've cooked for the founder of Wagamama and so many other high-profile clients. The excitement I feel walking into a new kitchen every time is like nothing I've ever experienced. This reminds me why I'm a chef, to see my food put smiles on people's faces.

Owning a restaurant was my dream, yhangry gave me the next best thing
It was my dream to own a restaurant and one day and put my food out there, but COVID-19 changed that. I thought my dream was over until yhangry showed me it wasn't. Because of yhangry, I became a business owner and can share my food with the world

Restaurant to private chef with yhangry
Since joining yhangry, I've been earning significantly more than before. It means that we as a family have been living more comfortably and even allows us to save up for a down payment on a mortgage, book more holidays and still leaves me with enough to put money to the side for my kids futures. Thanks to yhangry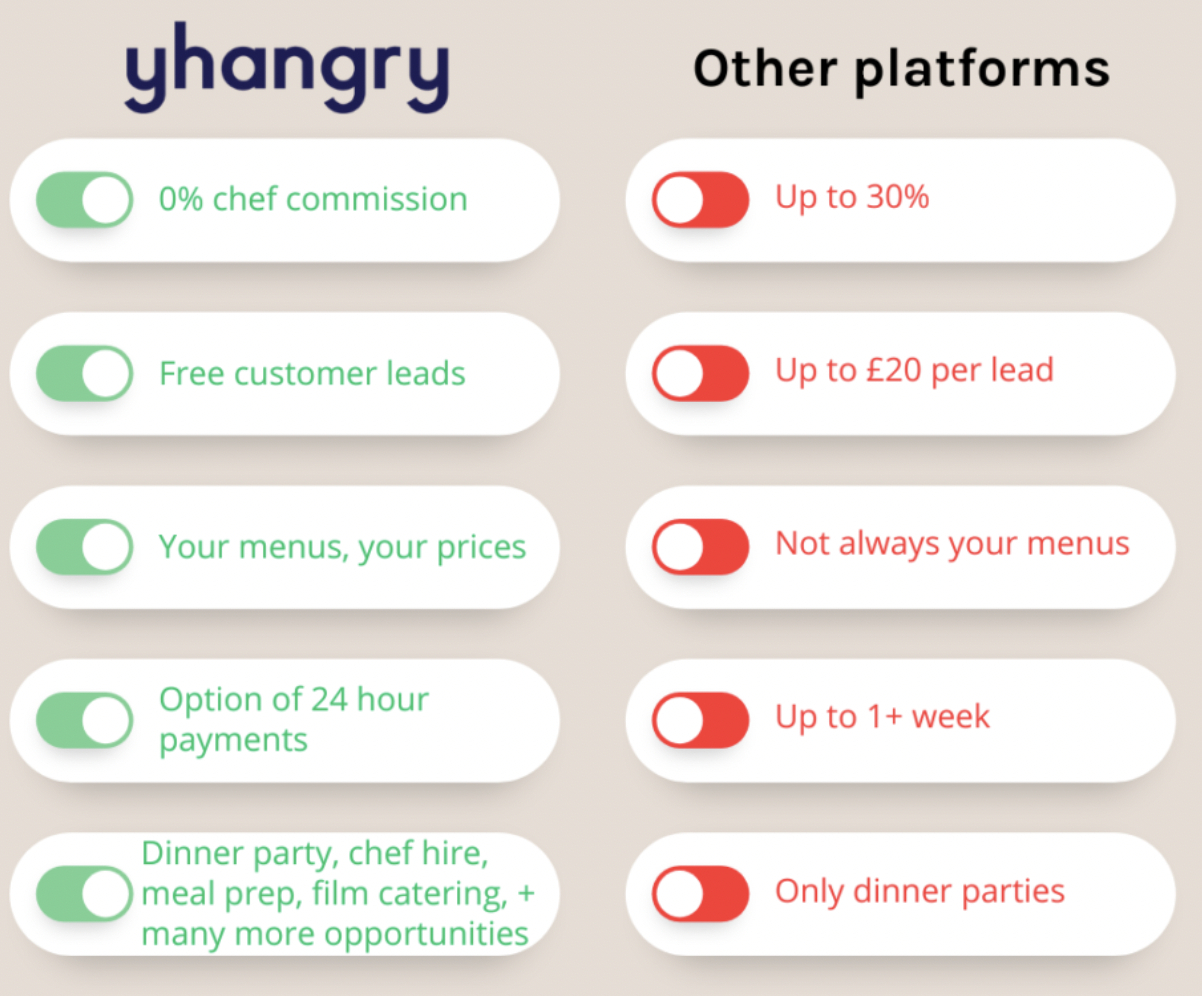 WE'VE HELPED HUNDREDS OF CHEFS

BECOME PRIVATE CHEFS
Insurance? You're covered with us. Menu creation? We've got you. Your safety & comfort is our priority, so we work round the clock to make sure you're supported. Come grow your career with yhangry and take the next step
Apply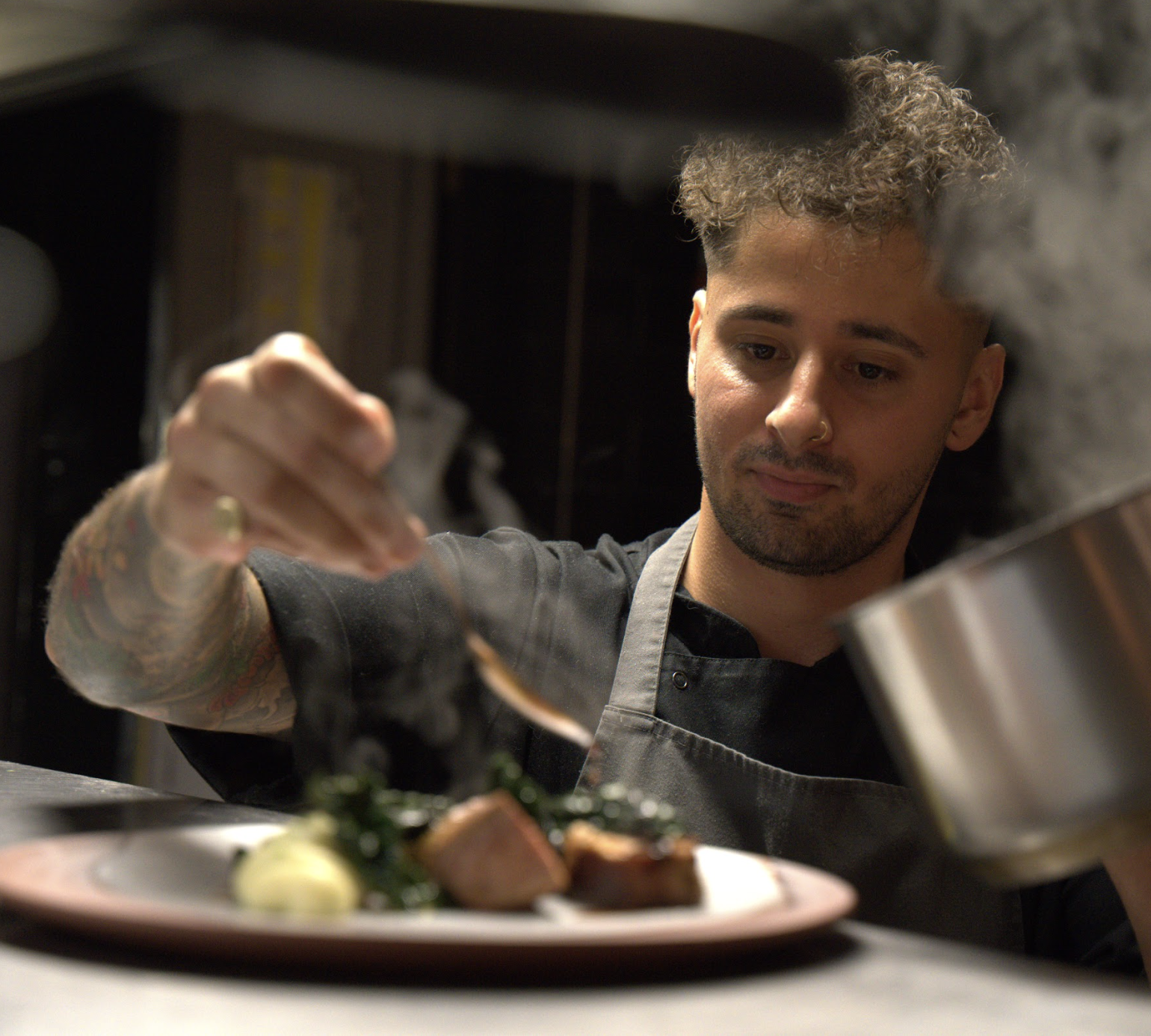 FAQs
Who can be a yhangry chef?
We welcome all types of chefs, but you need to be a professional chef to get accepted.
How does it work? How quickly can I get my first job?
You create a profile in 2 minutes, and we schedule a follow up chat with you. We will go through your documents and help you create your online profile. Once that's done, you are ready to start receiving jobs!
What documents will I need to get approved?
You will need a CV, hygience certificate and DBS (we can help with a discounted DBS).
I'm an established private chef, why does this help me?
Our platform brings in a lot of different clients looking for incredible chefs near them. This is a FREE way for you to get more customers and increase your pay!
I'm a restaurant chef and don't have menus. Can I join?
Yes absolutely. You do not need a menu to start quoting to customers. Our menu consultation team will work with you to get your first menu setup.
What type of services can I provide?
You can provide any private chef related services. Most common are dinner party, BBQ, delivery platters, meal prep, etc!
Will I be self employed?
Yes, you will be self employed.