About us
Hello and welcome! We are Heinin and Siddhi, the founders of yhangry.
We started yhangry as a side hustle in 2019. At the time, we were both super busy, working in finance. As people who love hosting but didn't have the time to cook elaborate meals, we wanted to find a chef to cook for our dinner parties. So we decided to create a platform that would solve our problems of finding chefs and make it easy for others to do the same.
Heinin was in fixed-income sales at Goldman Sachs and Barclays, covering hedge funds and German institutional asset managers for credit products. Siddhi majored in computer science at Columbia University in New York City and worked as a financial bonds trader at Barclays in Canary Wharf, which is where we met.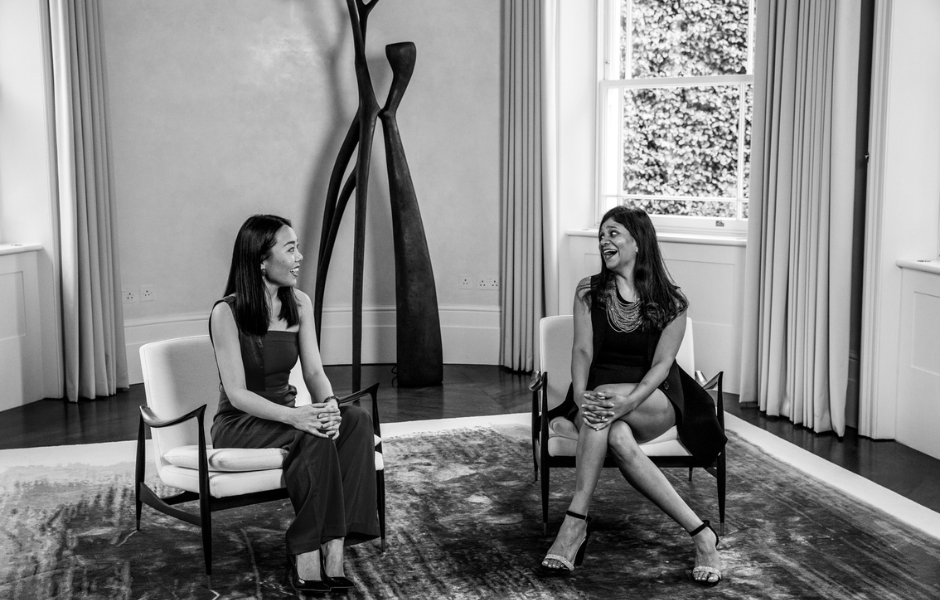 Our mission
At yhangry, our mission is to empower both our customers and our chefs. By offering affordable access to the luxury of private dining, we make it possible for anyone to create unforgettable memories with their loved ones.
At the same time, we provide a platform for talented chefs to break free from the low-paying, high-stress environments of traditional restaurant kitchens and forge their own paths as food entrepreneurs. Our chefs are able to set their own prices, create unique menus, and showcase their talents in a way that works best for them. By bringing people together over delicious food and empowering chefs to thrive, we're making a positive impact on the food industry and our communities.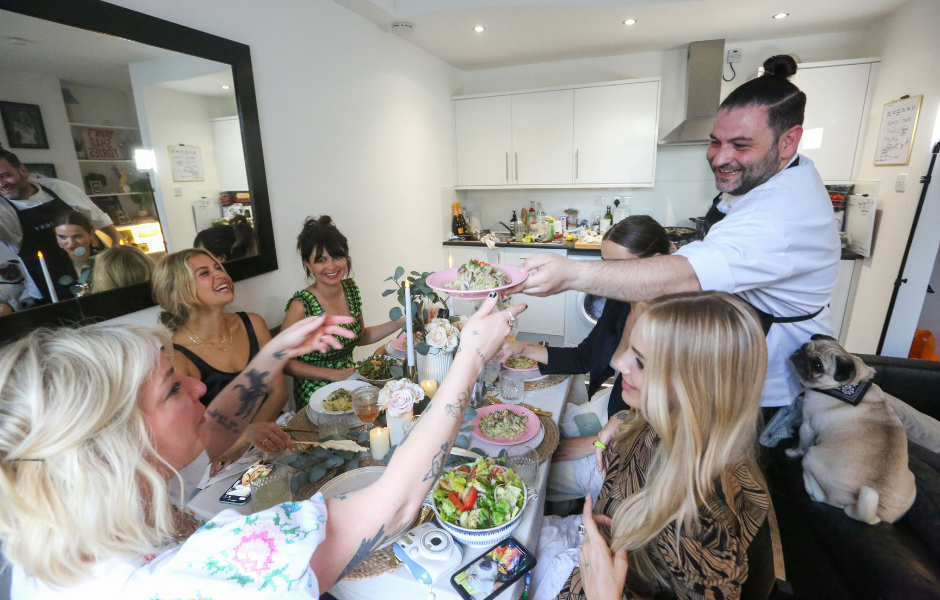 Our story so far
In the summer of 2019, we were accepted into the Google for Startups female founders residency program, and we decided to quit our jobs and work on yhangry full-time. We then bootstrapped, built and released our first website in December 2019, just before the pandemic hit.
During the first lockdown, we had to pivot to virtual cooking classes and meal prep delivery from our chefs' homes, which helped us stay afloat during a difficult time. In November 2020, we pitched in BBC's Dragons' Den and received offers from two Dragons, ultimately securing a £100k deal on screen. However, we chose to walk away from the deal in private and instead raised £1.1m in funding from a round of angel investors.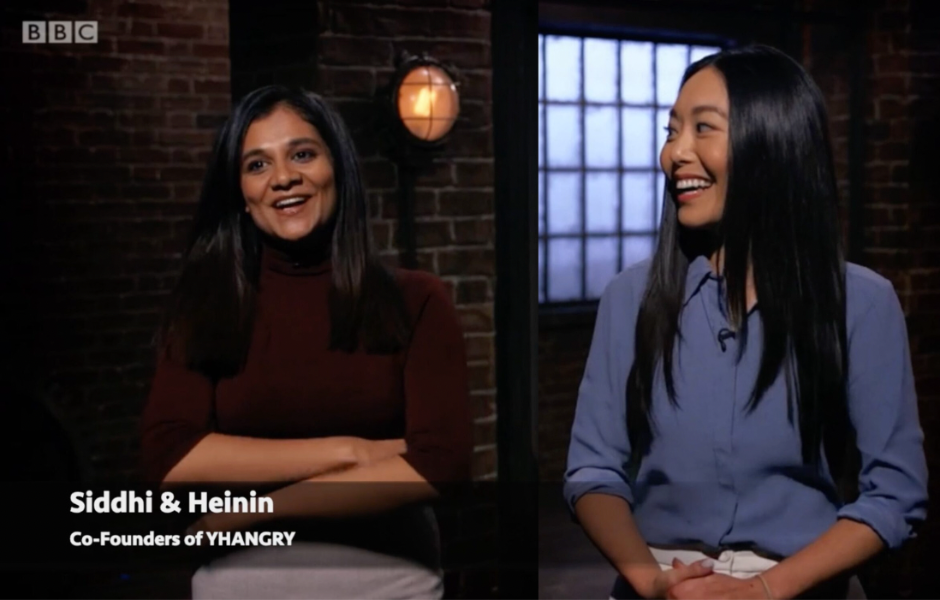 At the beginning of 2022, we became part of Y Combinator, a prestigious startup program and the first backer of Airbnb. They helped us strengthen the business, and with a team of 11 employees, almost 1000 chefs across the UK, we have now cooked for more than 40,000 guests.
We're excited to see what the future holds for yhangry and how we can continue to make hosting easier and more enjoyable for people like us who love bringing people together around the table.
Heinin, Siddhi & the yhangry team