PRIVATE CHEF STORIES
MEET CHEF LUKASZ
Unique stories of chefs behind yhangry, an in-depth look into their career, their influences and their recipes for success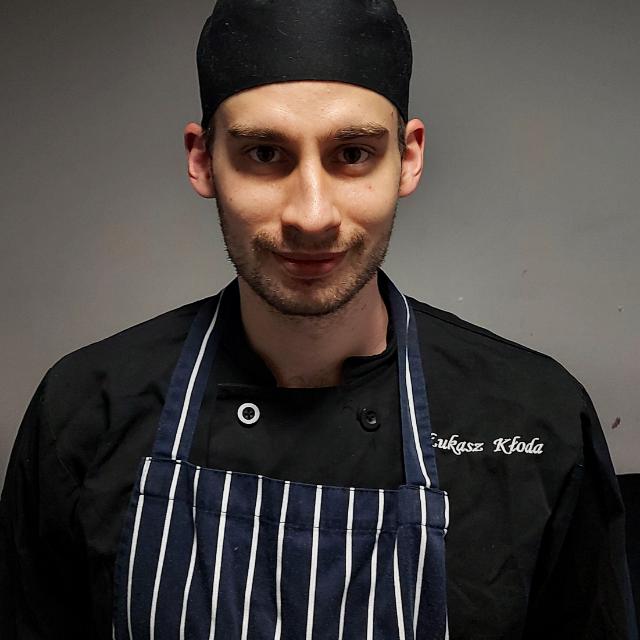 Chef Lukasz is an almost techie-turned chef who loves to share the joy of good food with people. He is driven, amazing at what he does and has completed nearly 80 yhangry bookings in the span of 6 months. His story is one of a star chef in the making.
What is the origin story of Chef Lukasz ?
I grew up in Poland amidst mountains, enjoying walks in the summer, mushroom-picking in the autumn and skiing in the winters. My journey to finding my chef skills is one with a surprise twist. I was attending school to get IT training but soon I realised that was not my calling. The revelation of what my true calling is, came to me soon after. I was a fan of culinary shows on television and thought cooking might seem fun! Through school, I had to take up a weekly job working in a restaurant. The minute I entered the kitchens, I knew I was in love. I then when to culinary school and learned about different cuisines, techniques and how a single ingredient works in different ways when partnered with other ingredients. I have to give a shoutout to my uncle. He got me that first job at the restaurant and changed the course of my life. Once I started cooking for events, I loved how food was central to the parties. People will always find joy in food.
After finishing school, it seemed like the natural course of action for me. About five years ago, pursuing my drive to learn and looking for better opportunities, I moved to London. I worked at the Du Vin and the Coya Mayfair in London rising to the position of sous chef. Equipped with all the experience I gathered in the kitchens, I was ready to put my food out into the world with yhangry. I would have never imagined that I would be doing this back when I was a student of IT. Now, I cannot imagine ever doing anything else except putting great food out into the world.
What are some of your fondest memories of working as a chef?
I was working at a 4- star hotel where they used to host large grand weddings. We cooked for hundreds, that is thousands of pierogies every day. The energy in the kitchen was infectious. I held on to that memory when I decided to pursue a career as a chef. When I moved to England, I lived and worked in the kitchens of the Du Vin Hotel. While I enjoyed cooking, back then I was not very good with puddings and desserts. At the Du Vin, every day after work, I would go, watch and learn from the pastry chef and very soon I was making my own. 
There have been too many fun experiences, but the fact remains that every booking is special. They are birthdays, proposals, and hen-dos, and as a chef, I am part of the table. I always have enjoyed them.
What don't you enjoy so much about being a chef?
It is a profession I enjoy as a hobby every day. However, I would say working in restaurant kitchens as a career didn't appeal to me. You hear orders, you put food out. One can't see people enjoying the food one cooks, or have the intimate experiences as a private chef, where you can explain your culinary creations to the guests.
How has yhangry contributed to your evolution as a chef?
Equipped with all that I learned in the wonderful restaurants I worked at and my love for cooking for special events, I saw some targeted ads for yhangry. It was the next step in my career and I dived right in and applied. Initially, yhangry gave me the chance to learn and gain experience as a private chef, as I had never done anything like it before. It was 7 months ago that I did my first yhangry booking, an intimate brunch and had an absolute blast. I was told that this is a good job to have on the side but I remember wishing I could do it full time. After 3 months at yhangry, I was able to turn it into a full-time job, with nearly 80 dinner parties under my belt. 
When yhangry started supporting chefs doing their menus, it allowed me to put my food forward. The flexibility it offered me in terms of my schedule, being able to cook things I love and am good at, having an evergrowing collection of happy clients, and rising to be a 'super chef' recently has motivated me further.
Tell us about your food, and your influences.
I love to cook everything. I will never limit myself. When I was training, I learned French, Italian, and Asian and in my time off I would go to other chefs, constantly working on improving in areas I had difficulty mastering. Every cuisine has so much to offer. There are so many things I can think of that I love to make but if it came down to it, I love making fondant, especially as a comfort dish, after a meal. I also love the cuisine of my country. I have found inspiration in all the chefs I had the opportunity to work with. With everyone's varied specialities in meat, seafood, and pastry, I found something to learn from everyone. I admire Dutch Chefkoch Vincent Kochshow, whose food can only be described as art. He's very popular on Instagram and Youtube, and I have all of his cookbooks. I hope to one day have skills like him.
What is your favourite ingredient?
That's a difficult question. As a chef, we love all ingredients, each special and important to the dishes they go into. If I had to pick, it would be seasoning. Without seasoning, a dish is nothing.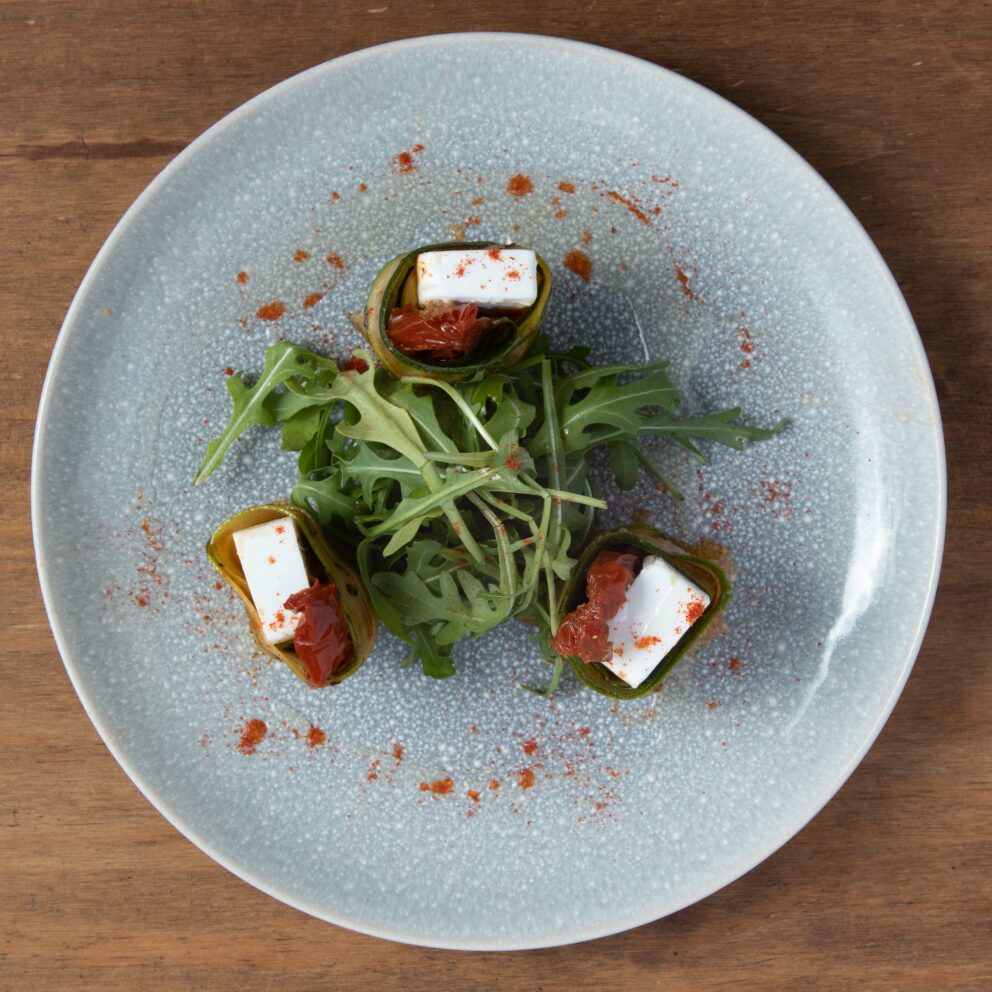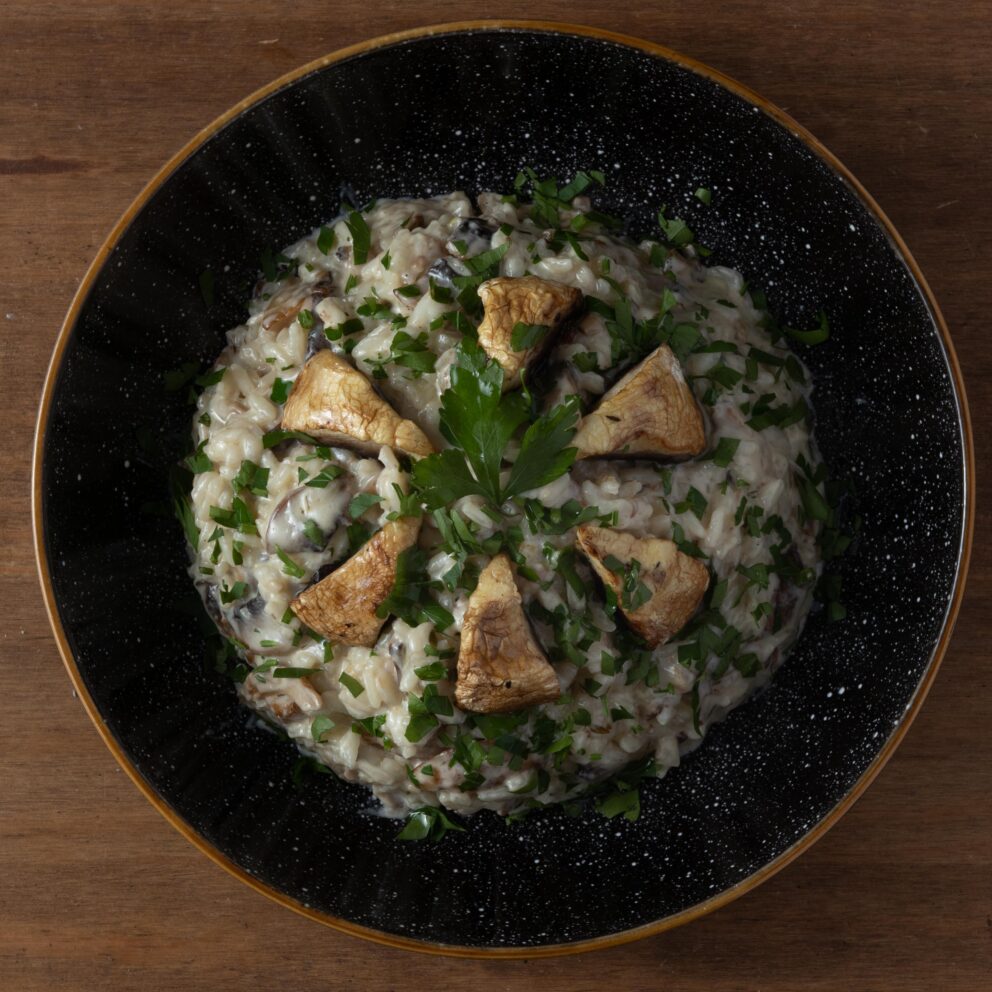 Any tips for other private chefs
Punctuality, discipline and cleaning, are some things chefs should always be especially mindful of, especially when cooking as a private chef. Also, a great attitude always helps. As a private chef, one must be confident and social as one often works in unfamiliar kitchens at clients' homes, etc. Last but not the least, one must put one's heart into the food.
About us
Yhangry is a private chef platform which has been featured on Dragons' Den. If you are planning a party and staying in a rented venue, you can find and book local private chefs to cook for your group. You simply choose from our chefs' menus starting from £30pp. The chef will bring the shopping, cook up a feast and clean up in the kitchen, so you get to enjoy a fabulous time with your friends without having to worry about the cooking.
---