PRIVATE CHEF STORIES
MEET CHEF SHALOMA

Being a successful private chef requires skill. This week we follow Chef Shaloma's story of her passion for creating good food and turning it into a successful business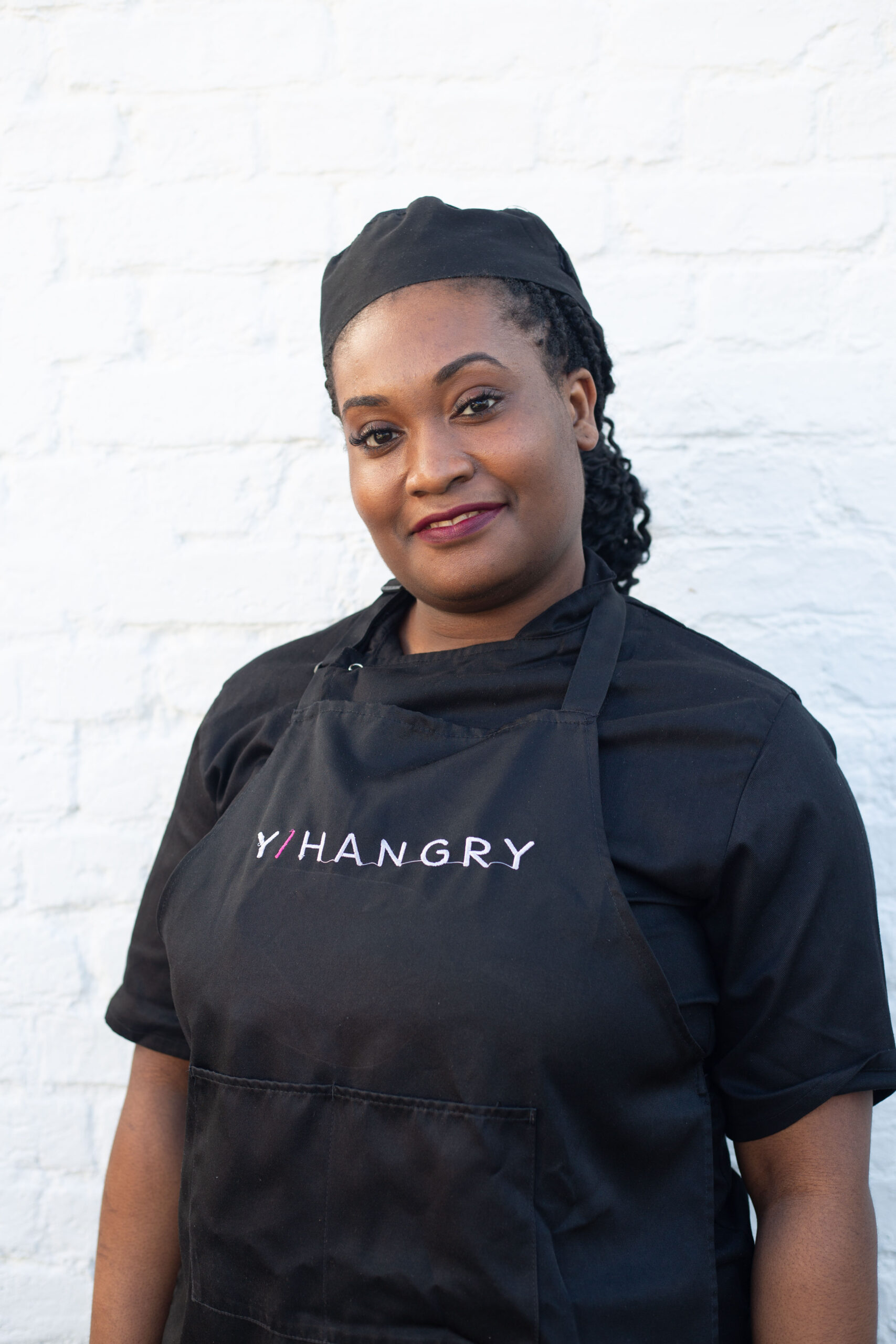 Chef Shaloma describes herself as a lifelong chef. A vegetarian herself, she cooks it all because she loves the art of cooking. Always one for growth, she prides herself on being a private chef who can cater to all.


How does one come to be a lifelong chef?
To put it bluntly, I have been a chef for all my life. The long road to being a private chef began at childhood. I am originally from Jamaica, my family was big on food, and even as a child, I was hooked on cooking; always popping into the kitchen at family events, and finding something to do. As a teen, I experimented extensively by cooking whole meals for my family. I went on to university, graduating in International Hospitality Management at the University of Surrey. I went on to work in many wonderful restaurants like Gordon Ramsay's Bread Street Kitchen, and Jamie Oliver's Italian, amongst others. But then the pandemic happened and the restaurants closed. I needed to find work and that's I signed up with yhangry. I loved the freedom yhangry gave me to work around my schedule and simultaneously, set up my own catering business. Opening my own restaurant had always been in the pipeline and while things took a slight turn with the pandemic, I did become a business owner of my takeaway company. I even got busier during the pandemic because I chose an inflation-proof business avenue. Becoming a private chef allowed me to my food out there, on my terms.
Tell us about your food and influences
Caribbean and Asian cuisines are my absolute favourites. I am a vegetarian, and I have cooked Caribbean food all my life. As a vegetarian, my own choices in this cuisine are limited, but as my brothers grew up, they wanted to have chicken so I learned to cook it- jerk chicken, goat curries, etc. That's the food I'll cook for my family to have a good time. I have learned a lot over the past ten years in the kitchens, alongside some great chefs like the legendary Genaro Contaldo. What makes me so passionate about cooking is having the opportunity to be creative and put my own twist and presentation skills on each dish so clients can enjoy their experience. I love developing myself, as time persists, I can become an even better version of myself. One such example of growth is in my early days working in Bread Street Kitchen, I was faced with an eel dish. Mind you, I am a vegetarian and I had not come across a dish like that before. I took it upon myself as a challenge and mastered it. I have cooked it many times since. Another thing that drives me is, that clients have varied taste palates. It's difficult to anticipate them all, but over the years one gets better at it and it gets easier to 'fix' a dish to adjust to a palate. That's my food- comfortable and enjoyable by all, like my brothers enjoying my chicken.
What's your favourite thing about being a private chef?
The best thing is I'm living my dream. I have always wanted to be a chef. As a private chef, you have such wonderful memories since you are part of the family when you are the chef for people's special occasions.
With such an extensive career as a chef and now a business owner, do you have tips for other aspiring private chefs?
I would say prepare yourself financially, don't doubt yourself and always put out your best work. Be organised and never stop learning. As long as you're consistently working towards your goal, learning from your mistakes, and evolving your craft, success will be yours.
Tips for the home chef

For curries, frying freshly ground spices works wonders, rather than store-bought. It's a tip I share with many clients
About us
Yhangry is a private chef platform which has been featured on Dragons' Den. If you are planning a party and staying in a rented venue, you can find and book local private chefs to cook for your group. You simply choose from our chefs' menus starting from £30pp. The chef will bring the shopping, cook up a feast and clean up in the kitchen, so you get to enjoy a fabulous time with your friends without having to worry about the cooking.
---