Behind The Hero: Adil Musa, Content Creator & Food Blogger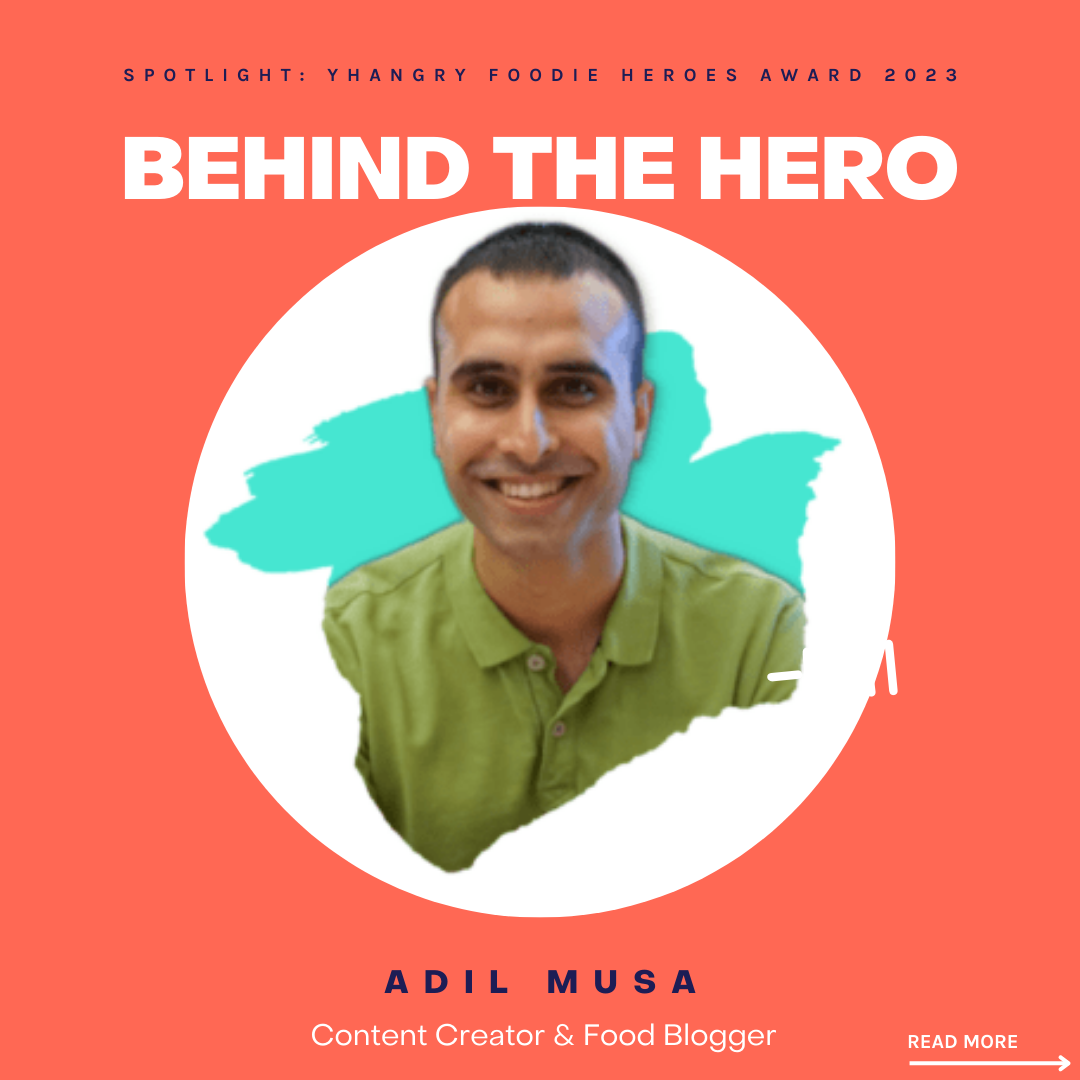 After serving over 20,000 guests nationwide last year, yhangry recognised that behind every dinner party, every recipe, and every photo of a dish and chef is a compelling story waiting to be shared with the world.
We launched the Yhangry Foodie Hero Award, an award for food creators, chefs, cookbook authors, recipe developers and more to celebrate the local heroes who nourish us all and highlight the businesses and individuals who shape the industry.
Join Usman as he dives Behind the Hero and sits down with nominee Adil Musa, Content Creator & Food Blogger to hear his story
Interview:
Q: Can you tell us a little bit about your background and how you got started in food blogging?
A: I actually work a full-time job Monday to Friday, but I've been sharing my personal food experiences on my Instagram for the past four years or so. Being published in newspapers and other publications has definitely helped boost my exposure over this time, but it's all about sharing my food experiences.
Q: What does the food industry mean to you?
A: The food industry means different things to different people. For me, it's about exploring new and upcoming restaurants and experimenting with different recipes in my spare time.
Q: What was your "holy shit, this is kind of going somewhere" moment in your food blogging journey?
A: I think my "holy shit" moment came when I was asked to do an Eid recipe for a newspaper. The fact that I was able to share one of my own recipes and have it published was a huge accomplishment for me. The recipe was for Phirni, which is a spiced South Asian rice pudding.
Q: What's the hardest thing you've had to overcome in your journey to where you are now?
A: Balancing my full-time job with the demands of food blogging has definitely been a challenge. I try to post on my social channels once or twice a week, but it can be difficult to juggle everything. Being a Muslim means restriction at certain places, which means I don't work with certain restaurants and brands that involve alcohol/gambling. It's not so much a challenge but something I'm aware of.
Q: Who are you inspired by?
A: I find inspiration from other bloggers, particularly those in the halal food space who better my content creation.
Q: What advice would you give to people who want to join the industry?
A: My advice would be to just start. Don't worry about what other people think and don't be afraid to put yourself out there. And most importantly, make sure you're doing something you truly enjoy.
Q: How does it feel to be nominated for Food Blog of the Year, and why do you want to win?
A: I feel incredibly honoured and privileged to have been nominated for this award. It's not something that happens every day, and it's a recognition of all the hard work that I've put into my blog. Winning the award would be an amazing achievement and a real validation of all my efforts.
Q: Lastly, what's your go-to comfort food?
A: When it comes to comfort food, nothing beats a warm bowl of daal ghosh (a South Asian lentil and meat dish) or some chicken biryani.
Want to support Adil?