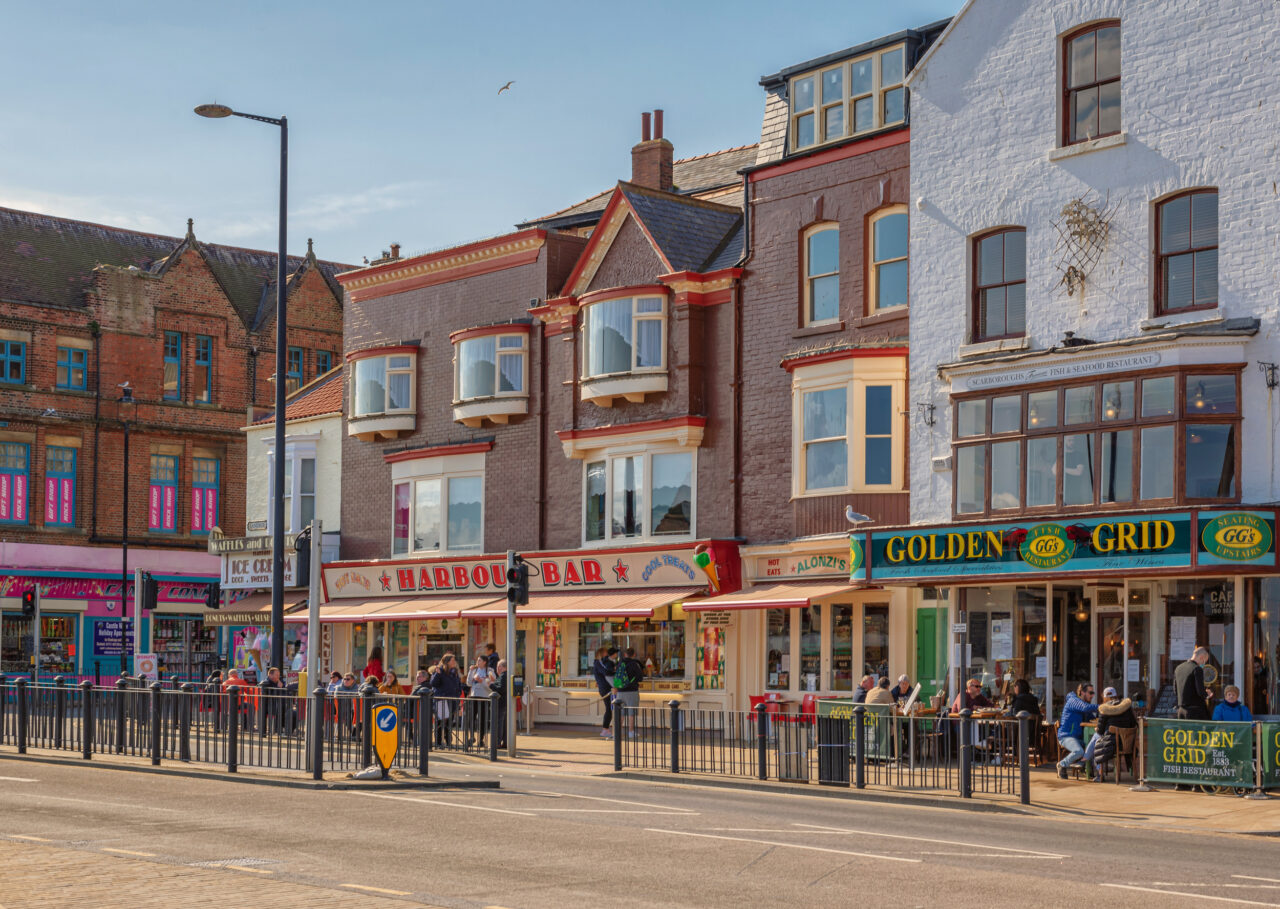 East Yorkshire is not just a land of stunning scenery and captivating history but also a food lover's heaven. The region is famous for its fine-dining establishments and boasts an abundance of fresh, locally sourced produce. From succulent fruits and vegetables to tender cuts of meat, the quality of the ingredients is unparalleled, making it a perfect destination for those seeking a truly memorable culinary experience. And if you have a sweet tooth, you're in for a treat! The dessert offerings at the restaurants in East Yorkshire are far from ordinary. Expect sugary doughnuts, fluffy candy floss and other unique delicacies that will leave your taste buds dancing with delight.
But with so many fantastic restaurants to choose from, picking the perfect spot can be overwhelming. Luckily, we've taken the guesswork out of your culinary adventure by carefully handpicking the top dining destinations in town. We've sifted through countless reviews, scrutinised ratings, and even checked out the decor and food quality ourselves to bring you a list of the absolute best restaurants in East Yorkshire.
Yhangry – East Yorkshire Restaurant Experience at Home
Are you tired of the same old dining experience where you must dress up, fight traffic and wait in long queues for a nice meal? Well, we have a solution that will revolutionise how you dine out – introducing yhangry!
Picture this: a Michelin-starred chef, who has cooked for celebrities and sports stars, comes straight to your doorstep in East Yorkshire armed with the freshest ingredients and a passion for cooking. The chef creates a bespoke menu tailored to your every culinary desire right in the comfort of your own home. No more waiting in line, no more traffic – and best of all, no more worrying about who will take care of the kids while you're out.
Imagine savouring the same quality of food and plating that you would find in a high-end restaurant but in your own living room or garden. With yhangry, you can host a dinner party that will leave your guests in awe or have a romantic date night that will make you feel like royalty.
The chefs listed on yhangry can accommodate any dietary requirement, whether you're kosher, halal or vegan. Just mention your preferences when you make your reservation, and the chef will handle everything.
But here's the best part: yhangry is not just for the rich and famous. This unique dining experience is surprisingly affordable, and with flexible payment and cancellation options, nothing is holding you back from treating yourself to a night of pure indulgence.
So why not take the first step towards a dining experience like no other? Check out yhangry today and get a quote – trust us, your taste buds and pockets will thank you!
The 10 Best Places to Eat in East Yorkshire
As a popular tourist destination, East Yorkshire's food culture is diverse, with an irresistible blend of Indian, Spanish and Italian flavours. Whether you are a local or a visitor, we have compiled a handpicked selection of the top 10 culinary hotspots categorised by cuisine in East Yorkshire that are guaranteed to torment your taste buds.
Best Mexican Restaurant in East Yorkshire
Address: Cross Hill, Driffield YO25 6RQ
Get ready for a fiesta of flavours at El Dorados, the ultimate destination for mouth-watering Tex-Mex cuisine. As soon as you step inside, you'll be transported to Mexico with the vibrant decor and a stunning wall adorned with the iconic Mexican flag. This restaurant is a true feast for the senses, offering a diverse menu that caters to all taste buds, from classic tacos to savoury enchiladas.
But wait, there's more! El Dorados takes care of the whole family, including the little ones. They have a separate menu designed for kids under 14, so they can enjoy a meal that's tailored to their tastes. Plus, there's a delightful shelf stocked with toys and books to keep them entertained while you enjoy your meal. Don't miss out on El Dorados' tempting homemade burgers, and if you can't make it to the restaurant, they offer fantastic deals on deliveries and takeaways.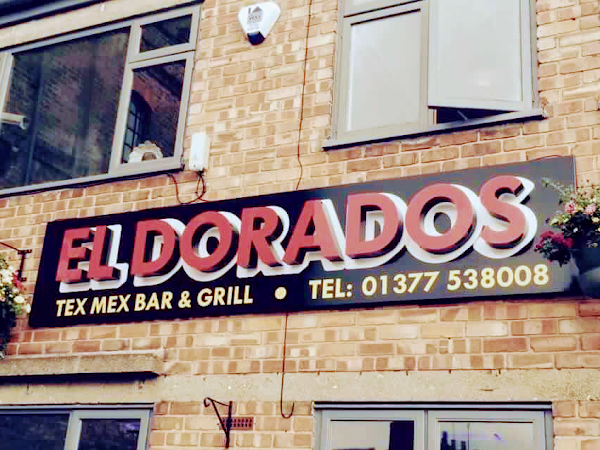 Best Indian Restaurant in East Yorkshire
Address: 106, 108 St John St, Bridlington YO16 7JS
Saffron, the legendary Indian restaurant in Bridlington, is a tantalising feast for the senses that transports you straight to the streets of India with its fragrant spices and robust flavours. As the longest-standing Indian eatery in East Yorkshire, Saffron has perfected the art of authentic Indian cuisine. From delectable starters to mouth-watering main courses, every dish on their menu is infused with the rich flavours and aromas of Indian spices.
But don't let the talk of spice scare you away. Saffron has something for everyone, from mild dishes to fiery curries that pack a punch. And if you have specific dietary requirements or food allergies, the family-run restaurant takes it seriously and has clearly marked its menu to ensure you can enjoy your meal without any worries.
Saffron doesn't just serve amazing food but also has a welcoming atmosphere and friendly staff. You'll feel right at home as you soak in the warm, traditional decor and savour the explosion of flavours in each dish.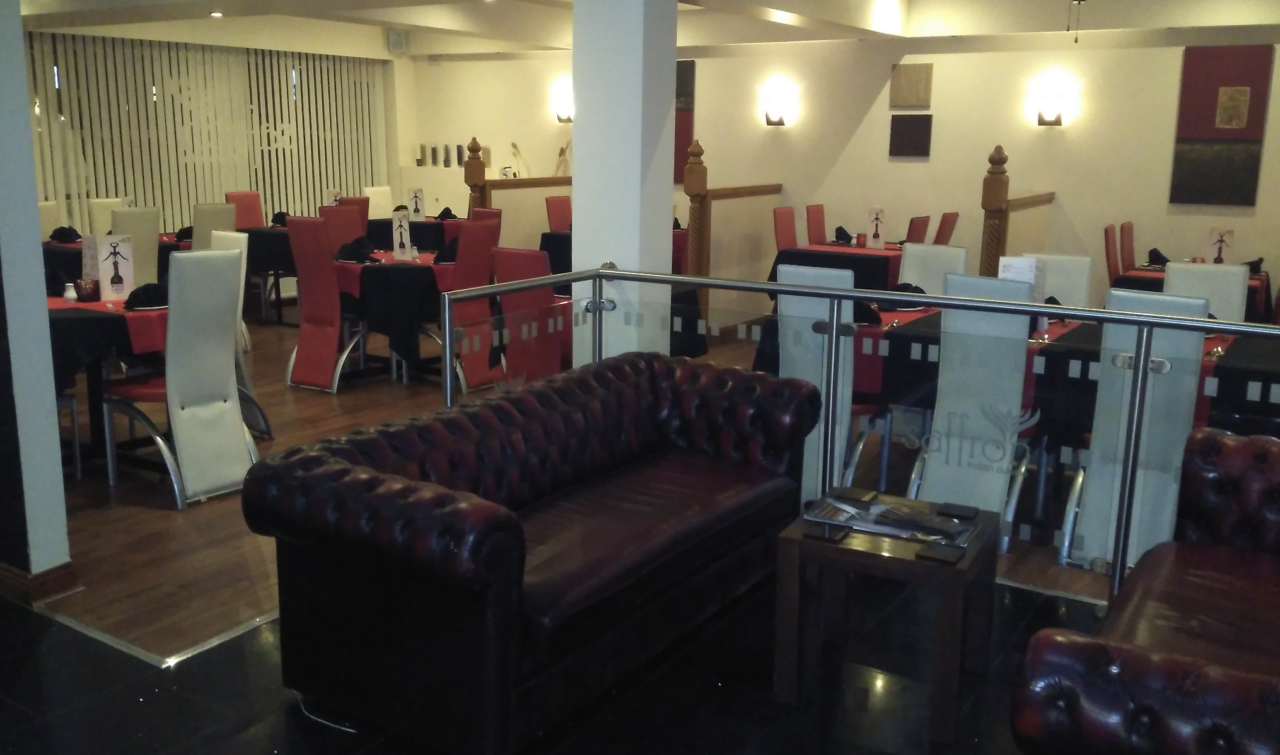 Best Spanish Restaurant in East Yorkshire
Manchot Tapas Bar & Restaurant
Address: 7 Manor St, Bridlington YO15 2SA
At Manchot, love and culinary expertise go hand in hand. With over 20 years of combined experience, the chef and bartender who fell in love bring a modern twist to the classic Spanish tapas, serving everything "The Machot Way". From tempura prawns to charcuterie boards, each dish is infused with international flavours that leave a lasting impression. Don't forget to indulge in their famous creamy and cheesy tartiflette or end your meal on a sweet note with their mouth-watering desserts, such as baked Alaska or fruit crumble.
The cosy ambience at Manchot is perfect for intimate date nights or catching up with friends over wine and tapas. When it comes to Spanish cuisine, Manchot ticks all the boxes.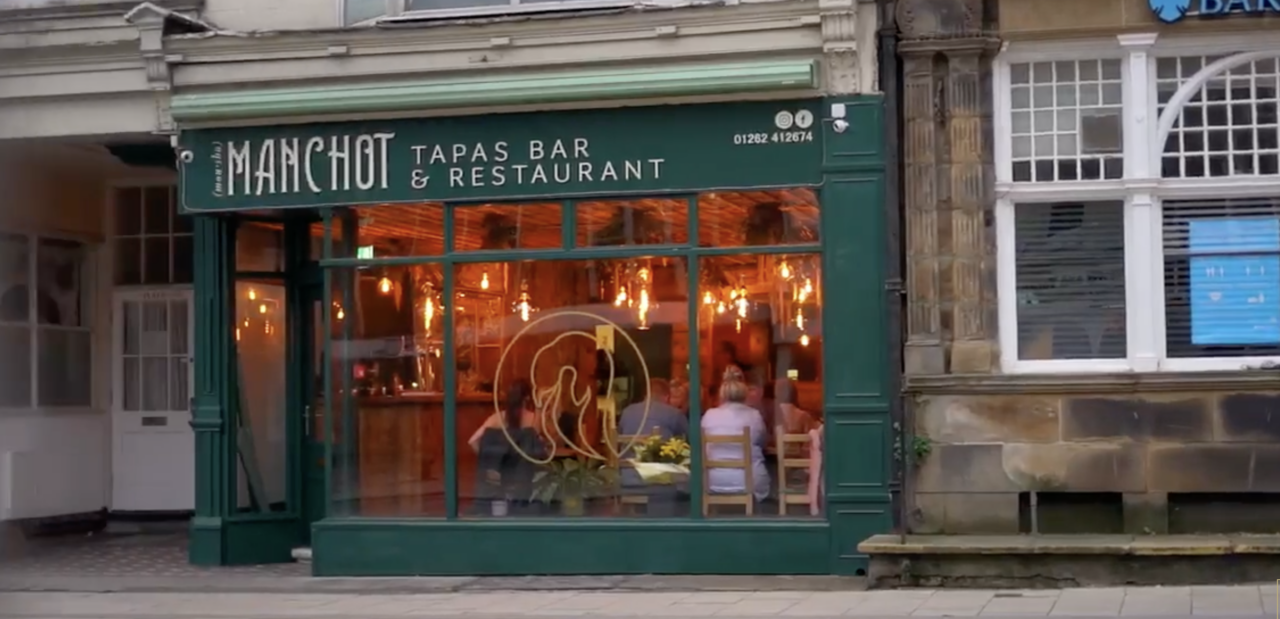 Best Italian Restaurant in East Yorkshire
Address: 29 Market Pl, Hornsea HU18 1AN
Mille Sapori is a pizza lover's paradise that will have you craving for more. They serve classic pizzas in a new way, with unique and inspired combinations that will delight your taste buds. But don't worry if pizza isn't your thing. Mille Sapori has an extensive menu of other Italian classics that are just as delicious. What's even better is that all their dishes are made with locally sourced, fresh ingredients, and they cater to guests with specific dietary requirements.
Each week, Mille Sapori's in-house chefs craft a special menu with love and attention to detail. Their commitment to food and hygiene has earned them multiple awards, making them the perfect spot for a quick and easy meal or one you can enjoy with friends over a leisurely dinner. With top-notch service, a fantastic atmosphere and mouth-watering food, Mille Sapori is the perfect Italian restaurant in East Yorkshire.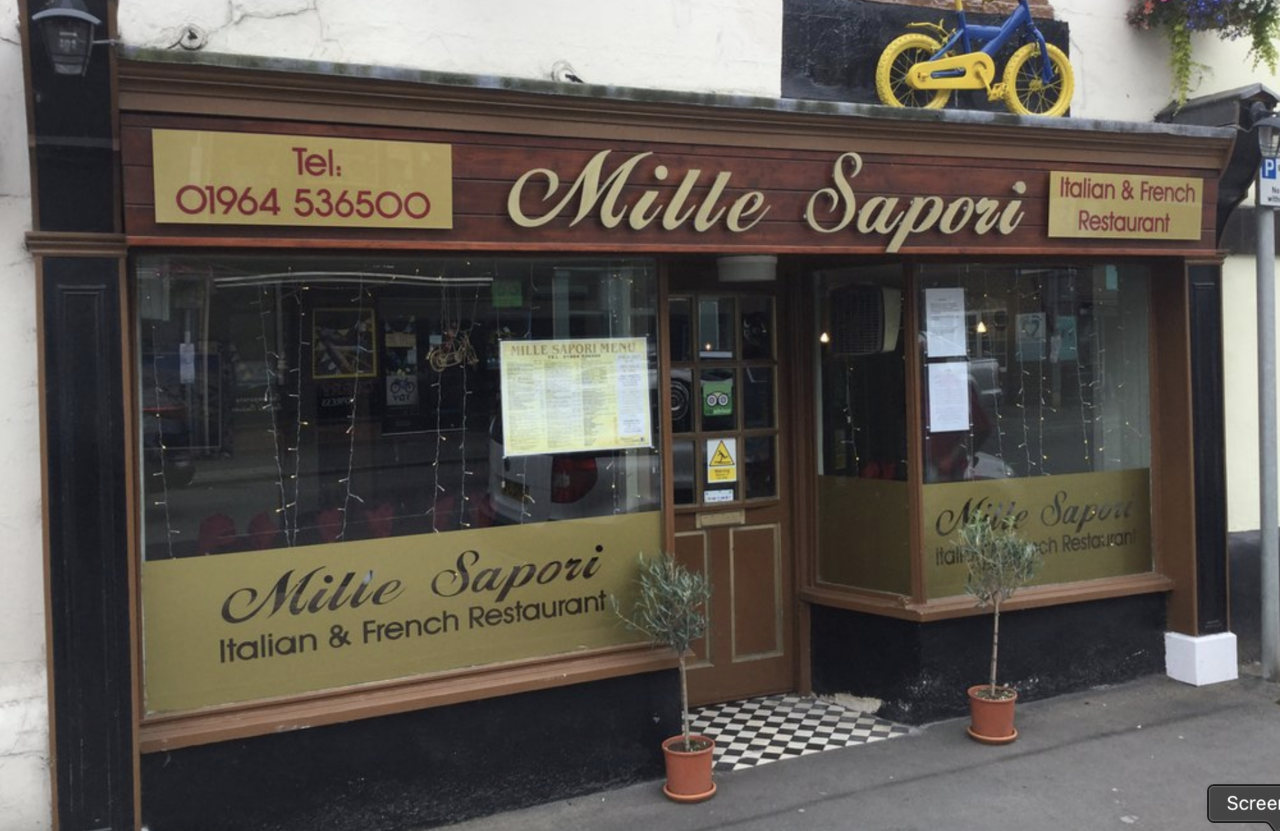 Best Pan Asian Restaurant in East Yorkshire
Address: Unit B, 12a Flemingate, Beverley HU17 0EE
This hidden gem boasts an impressive menu of inventive and mouth-watering Pan-Asian dishes that will leave you wanting more. From delectable starters to satisfying mains, Sumo Pan Asian has something to please every palate. Indulge in authentic Asian beers, refreshing wines and soft drinks that perfectly complement the rich flavours of the cuisine. With a cosy and inviting ambience, Sumo Pan Asian is the perfect venue for any occasion, whether a birthday celebration or a casual meal with friends. Adorned with charming Asian prints, this restaurant's interiors are mesmerising, and the staff are incredibly hospitable and welcoming.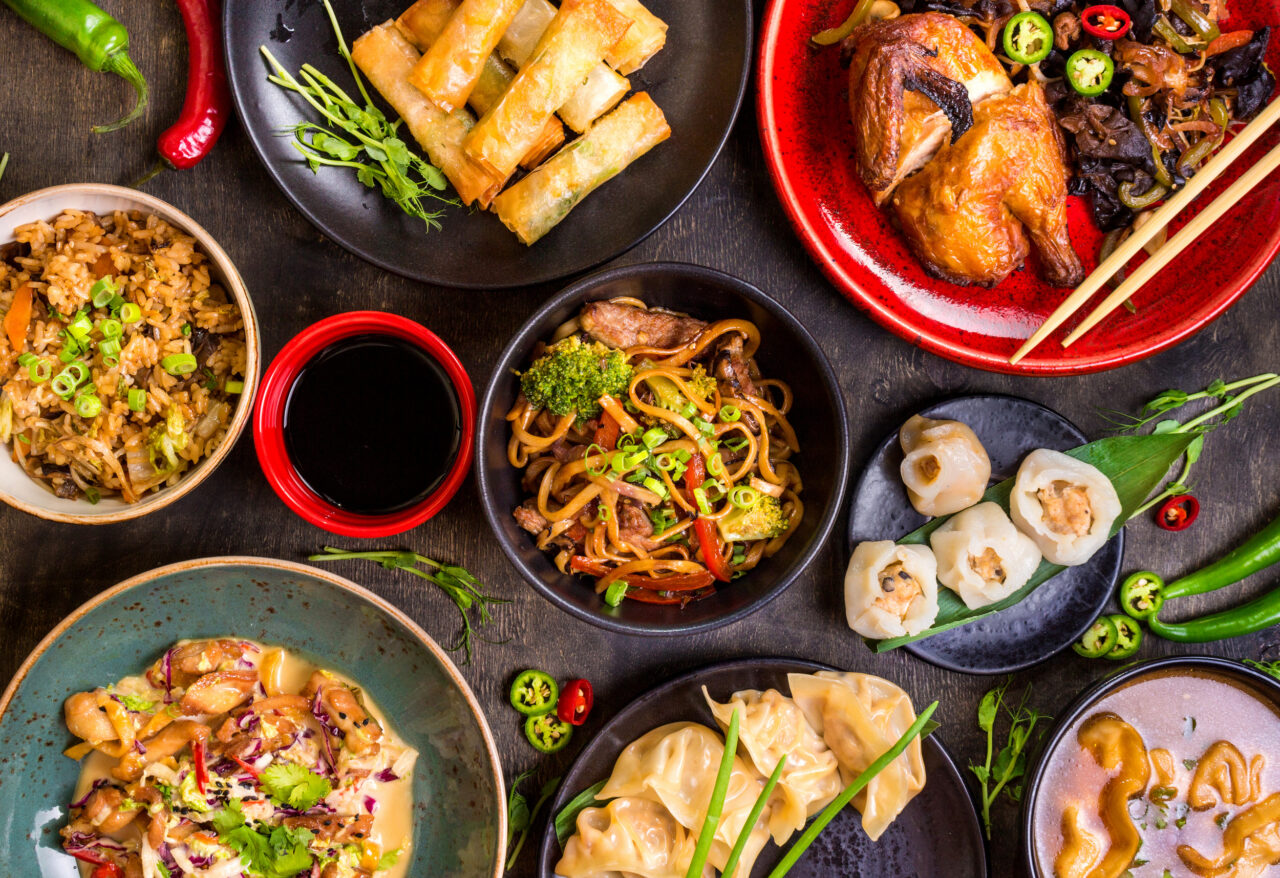 Best Chinese Restaurant in East Yorkshire
Address: 29-31 North Bar Within, Beverley, East Riding of Yorkshire, HU17 8DB
Lee Garden is the perfect place to enjoy delectable Chinese cuisine without hurting your wallet. Its broad menu features a wide range of delectable foods, from steaming hot dumplings and crispy chicken to aromatic char siu curry, sure to satisfy everyone's cravings. The restaurant boasts two floors, ideal for intimate and group dining experiences. Lee Garden's friendly staff and comfortable ambience only enhance the dining experience. The restaurant also offers a separate takeaway menu, and as a special treat, you'll receive free prawn crackers on orders over £10.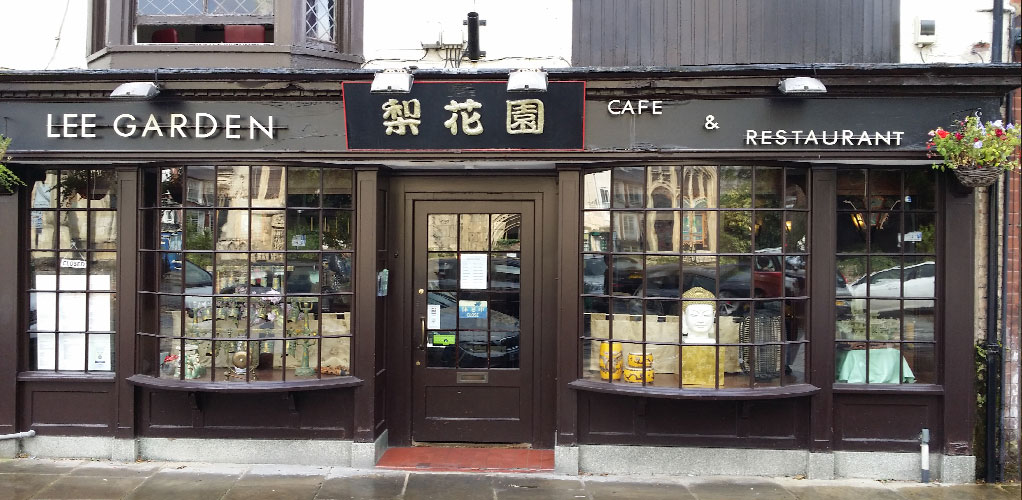 Best Greek Restaurant in East Yorkshire
Address: 2 Marlborough Terrace, Bridlington YO15 2PA
Greek food doesn't get much better than at Zorbas Greek Taverna. Serving dishes inspired by the Mediterranean cuisine of Greece, this restaurant is a favourite with locals and visitors alike. With tantalising starters, succulent mains and mouth-watering desserts, there's something for everyone on the Zorbas Greek Taverna menu. In addition to quality food, this restaurant offers an idyllic setting perfect for a romantic evening out or a family meal. Relaxed and intimate, Zorbas Greek Taverna is the perfect place to enjoy delicious Greek cuisine.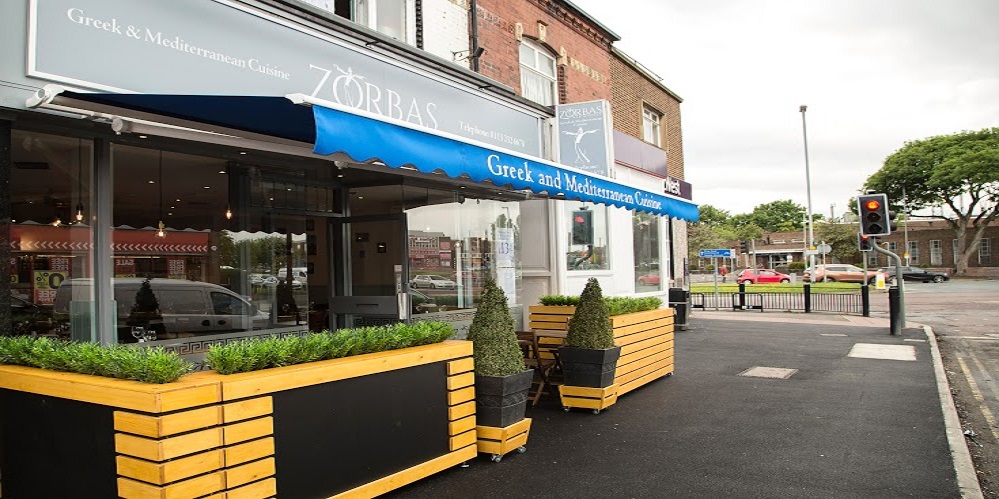 Best Restaurant in East Yorkshire for American Food
Buffalo's American Steakhouse
Address: 1-2 Regent Terrace, Bridlington YO15 2PD
Buffalo's American Steakhouse is the perfect place to enjoy a delicious meal full of American classics. This restaurant has an impressive menu that includes everything from steaks and chops to burgers and wraps, all of which are prepared with the utmost care and precision. In addition to delicious food, Buffalo's American Steakhouse offers a relaxed and intimate setting perfect for any occasion. With friendly staff and impeccable decor, this restaurant is a real gem. If you're looking for a great restaurant full of American classics that will leave you satisfied and content, Buffalo's American Steakhouse is the place for you.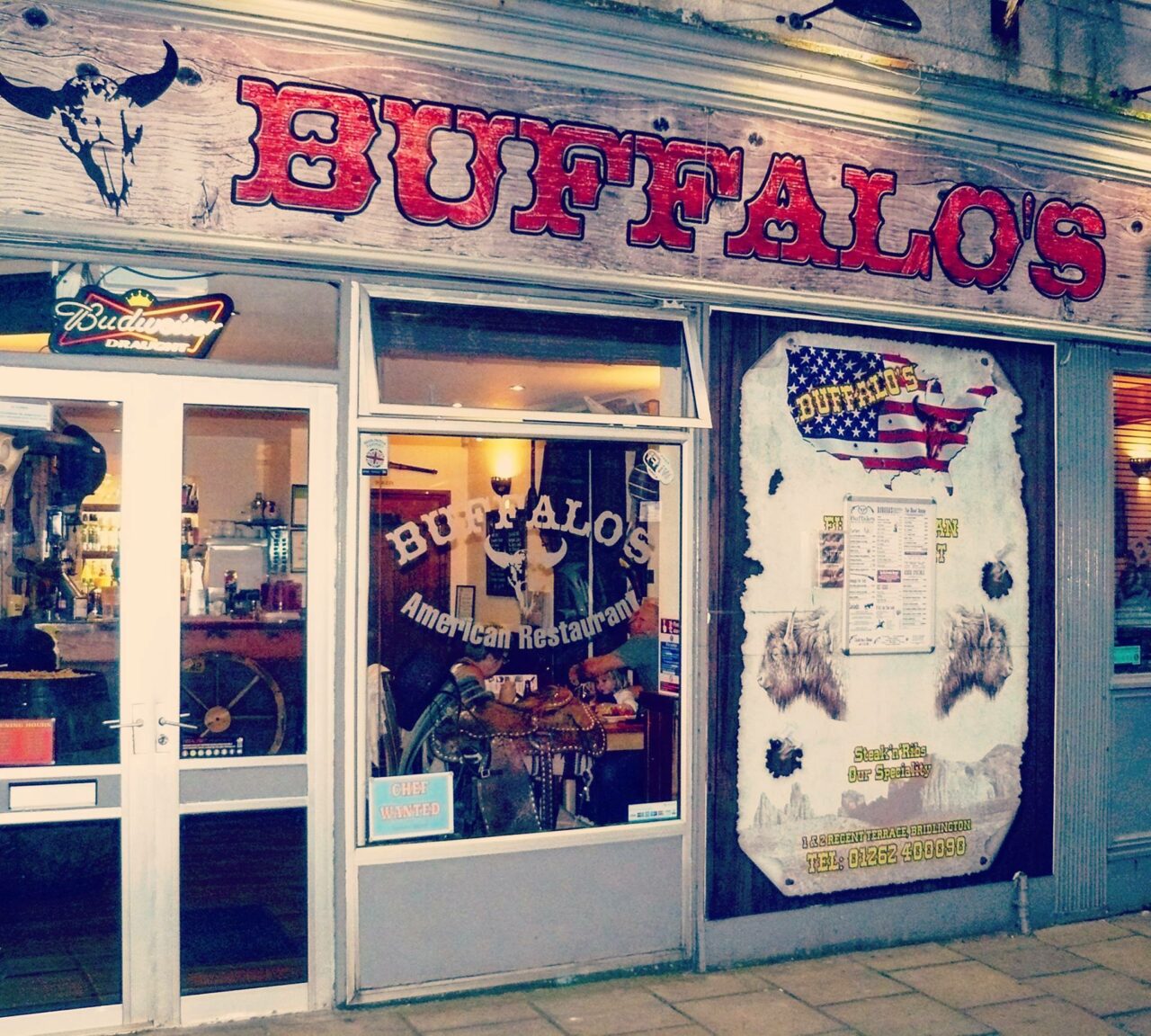 Best Vegan Restaurant in East Yorkshire
Address: High St, Bridlington YO16 4QA
Looking for a vegan restaurant that's a cut above the rest? Look no further than The Nut & Nettle in East Yorkshire! This delightful eatery specialises in crafting tasty vegan dishes that are as nutritious as they are delicious. With a menu chock-full of inventive and tempting options, you'll find yourself spoiled for choice! Whether you're in the mood for a cosy family dinner or a romantic night out, The Nut & Nettle offers a serene and welcoming ambience that's sure to delight.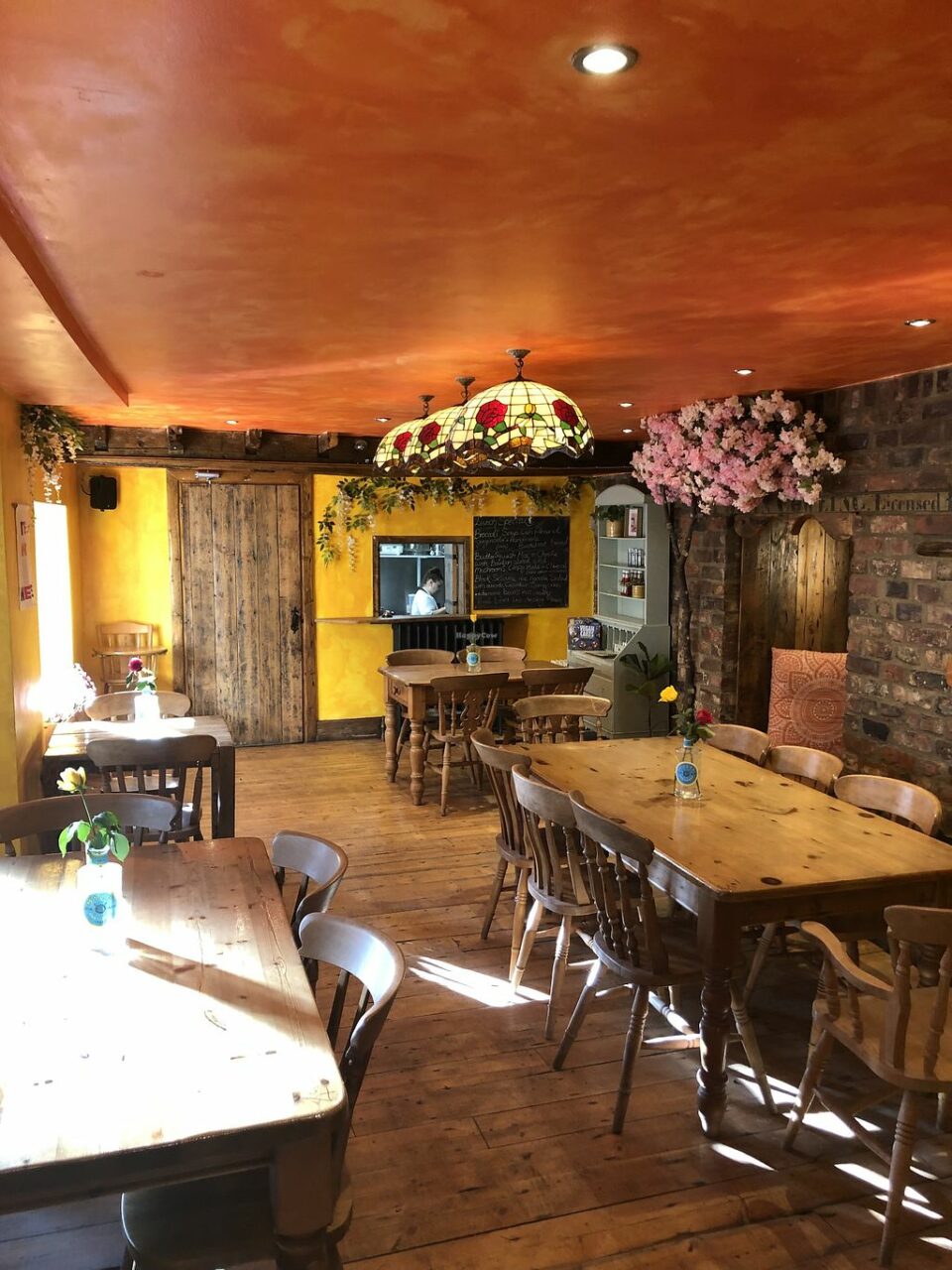 Best Halal Restaurant in East Yorkshire
Address: Unit 1, Princes Court Princes Ave, Hull, HU5 3QA
At The Persian, you're in for a halal feast that will entice your taste buds with the exotic flavours of authentic Persian cuisine. Immerse yourself in a world of exquisite tastes and textures that are both nutritious and comply with Islamic dietary guidelines. Whether you're a Persian food connoisseur or a newbie to the cuisine, The Persian has got you covered with an array of tempting dishes.
One of the best things about The Persian is that you can create your own Persian plate, allowing you to sample a little bit of everything. From sizzling kebabs to aromatic stews, every dish is crafted with precision and passion, using only the finest ingredients.
But that's not all! The Persian also offers a sharing menu that's perfect for groups of up to four people. Savour a selection of mouth-watering starters and main courses and bond with your loved ones over the rich flavours and vibrant colours of Persian cuisine. And if you're wondering about drinks, The Persian doesn't serve alcohol, but they have a splendid selection of teas, coffee and soft drinks that pair perfectly with your meal.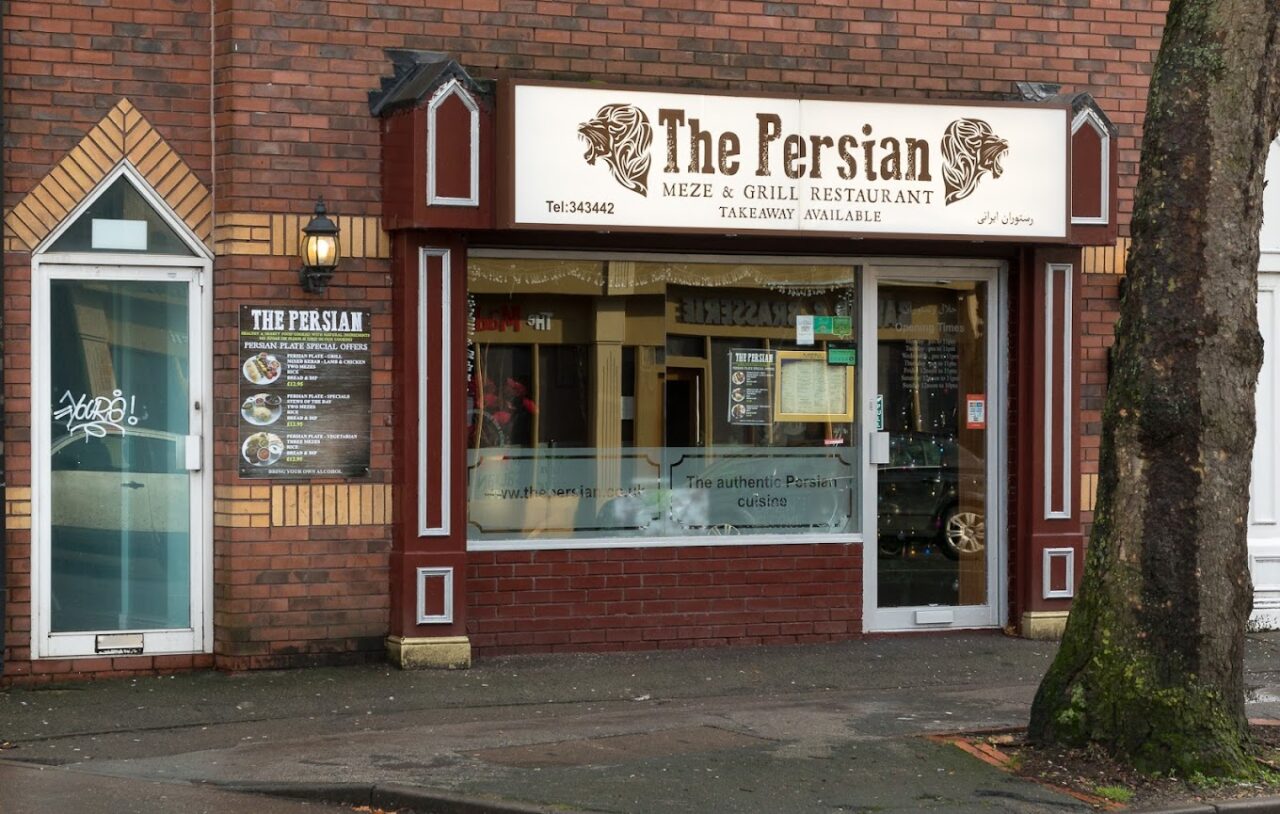 Conclusion
There you have it. This guide has narrowed down all the best restaurants in East Yorkshire so that you can grab your keys, wallet and appetite and head out to enjoy some delicious food with ease. But if you truly want the best dining experience with comfort plus savings, then we recommend you check out yhangry. Request a quote and see how simple it is to hire a personal chef in East Yorkshire.
FAQs

What is the most popular food in East Yorkshire?

The region of East Yorkshire is well-known for its award-winning fish and chips, but there are also many fans of classic English cuisine, such as roast beef, pies, puddings and roasts.

Does East Yorkshire have Indian restaurants?

There are a few Indian restaurants scattered across East Yorkshire, but most of the population is not familiar with this type of cuisine.

Is halal food available in East Yorkshire?

Yes, there are a few halal-certified restaurants in the region.