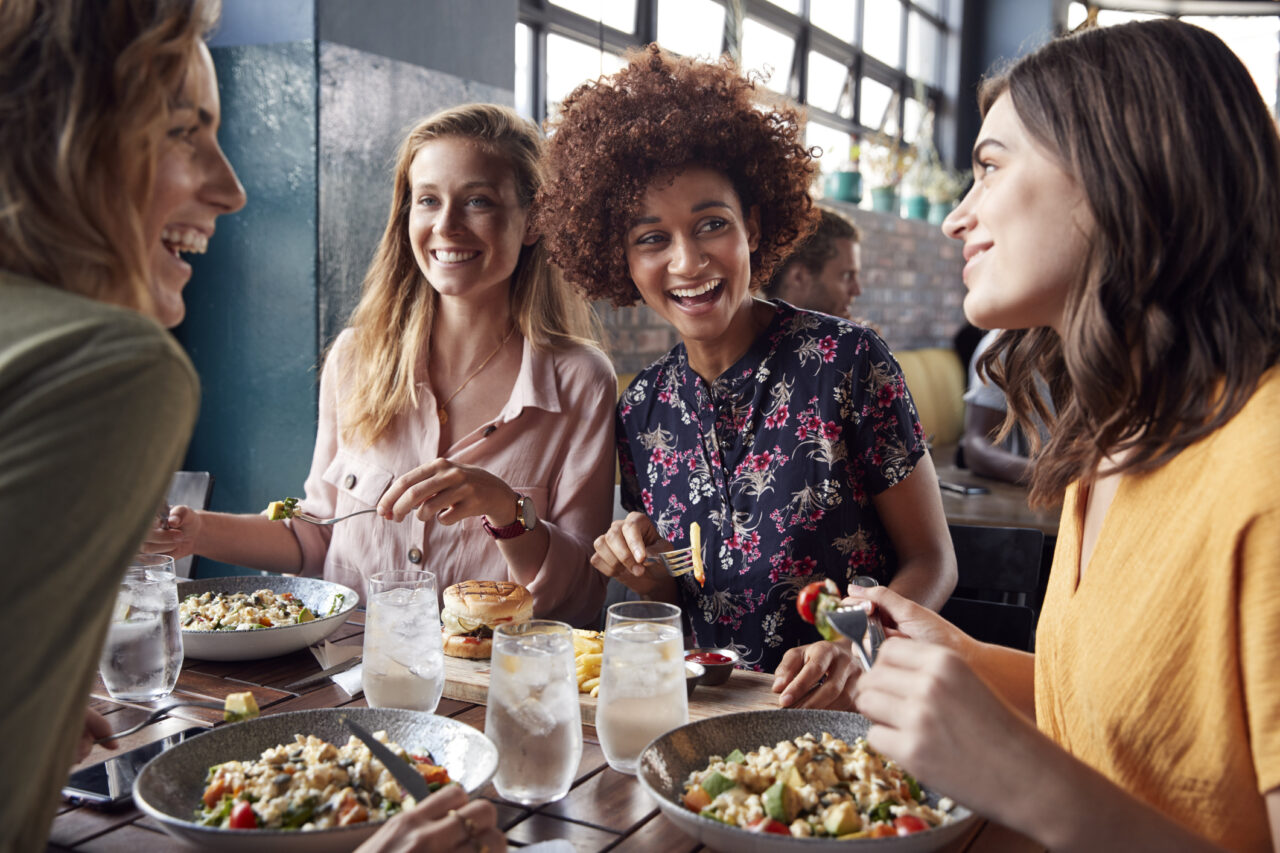 New restaurants are popping up all over Dorset, but after the pandemic, a lot of people prefer to stay home and order in. Yet who doesn't enjoy a delicious, freshly made restaurant meal with a glass of exquisite wine? But what if we told you that you could have a restaurant-like experience without having to leave your house? Sometimes getting a private chef or caterer is a much better option since it saves your time and energy on both shopping and cooking.
While most people think that getting a private chef is difficult and expensive, yhangry makes it easy and affordable for everyone. It's a new platform that helps you find chefs to cater to your personal needs. Whether you need a chef who can do weekly meal deliveries, prepare food for an exquisite dinner, or help you host a barbeque party, with yhangry, you can local private chefs, personal chefs, or private caterers for any occasion who will create a tailor-made menu for you. Get a quote and try yhangry for your next event instead of going out to a restaurant!
But if you would still like to find a restaurant in Dorset today and try hangry another time, the list below is for you.
Best Restaurants In West Dorset
The Acorn Inn, Evershot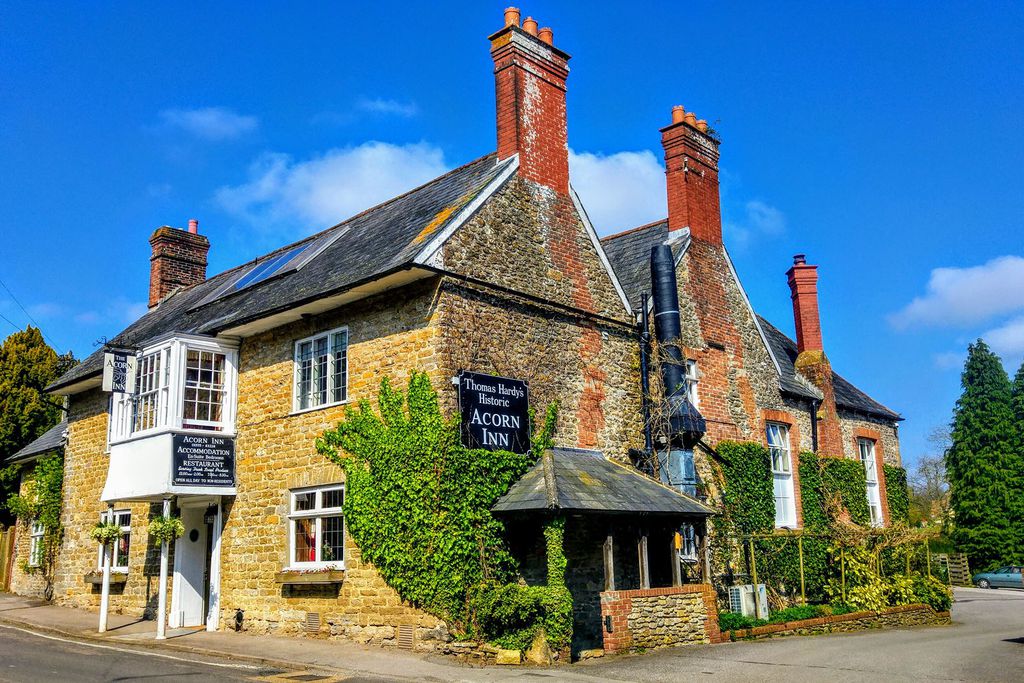 Address: The Acorn Inn, Dorchester DT2 0JW
The Evershot Inn is a charming 16th-century inn that's featured in Thomas Hardy's book, "Tess of the Urbervilles." Located in a rural area of West Dorset surrounded by beautiful countryside, the village of Evershot is hidden away from tourists. Its charming old-school post boxes and stone houses provide the perfect backdrop for the restaurant's extensive selection of local wines and spirits. Located in the Hardy county of Dorset, this is an exquisite place to eat where you can enjoy a variety of classic local dishes, including the homemade Acorn beef-patty burger and Dorset charcuterie sharing platter. The restaurant's upstairs rooms are available for guests who want to stay in, and during summer, the restaurant's garden and terrace are open for guests.
The Station Kitchen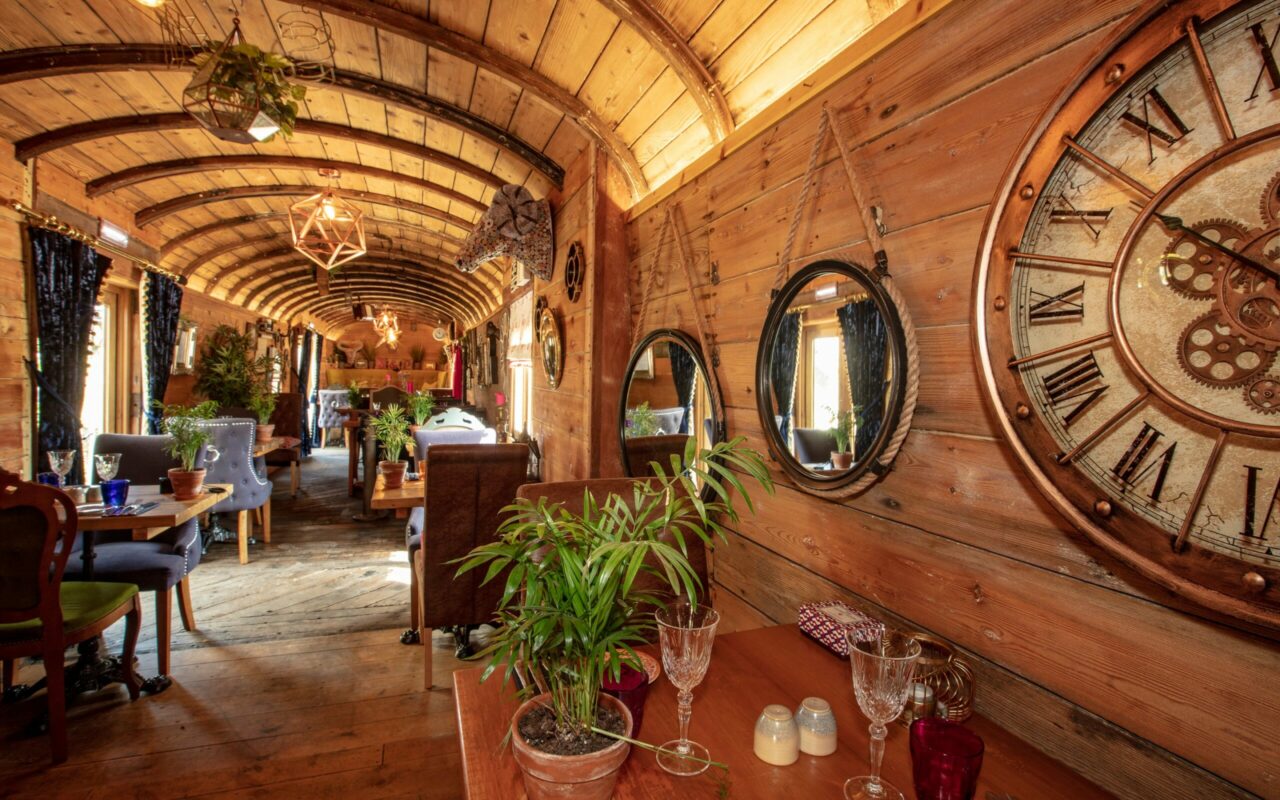 Address: Station Road, West bay, Dorset DT6 4EW
Located in West Bay, Bridport, Dorset, this pet-friendly restaurant provides a unique experience of dining in a vintage carriage. The Station Kitchen is a family business that started as a cake company and evolved into a restaurant with a welcoming and unique environment for its guests. It's located only a few steps away from the cliffs featured in Broadchurch, which are a great place to spend your afternoon. The restaurant is a renovated ​World War I carriage called Brunel, built in 1911. The menu was inspired by classic British dishes, and the dining area can host up to 45 people.
Catch at The Old Fish Market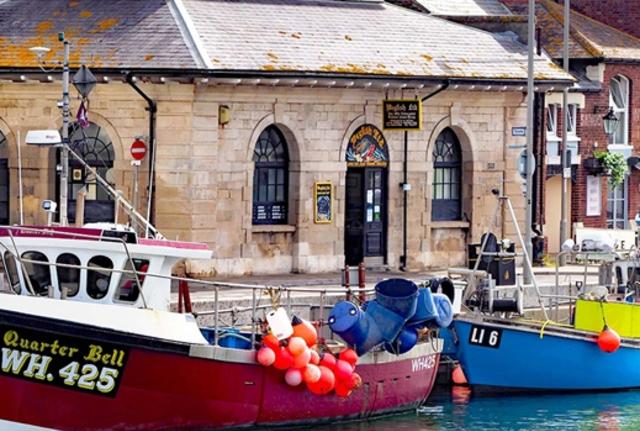 Address: The Old Fish Market, Custom House Quay, Weymouth DT4 8BE
Catch at The Old Fish Market is a beautiful and historic location overlooking the water, where you can taste a variety of delicious and fresh seafood. The restaurant works directly with the local community, and you can find out not only when and where the fish was caught but also on which boat. Catch at The Old Fish Market supports local suppliers and works to support the Weymouth inshore fishing fleet.
The Parlour, Burton Bradstock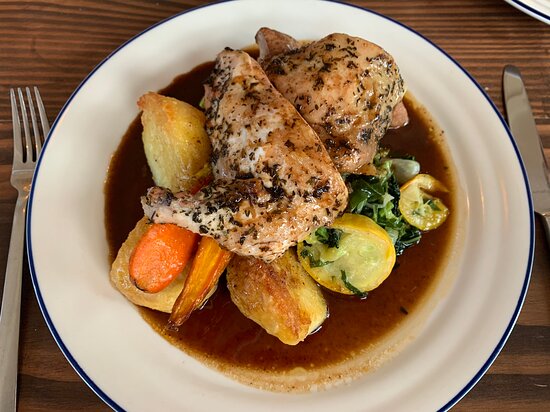 Address: Bredy Farm, Bredy Lane, Bridport DT6 4ND

The Parlour is a charming and cosy restaurant located in the picturesque village of Burton Bradstock. The restaurant is housed in a beautiful old building with exposed brick walls and wooden beams, which gives it a warm and rustic ambience. The chefs at The Parlour focus on using fresh and locally sourced ingredients to create delicious and inventive Italian dishes. Whether you're looking for pizza, pasta, or ragu, this place has it all. The pizza is freshly cooked in a huge red-mosaic-studded wood-fired oven, and the menu changes monthly. The restaurant offers both lunch and dinner menus, with a range of options to suit all tastes and dietary requirements.
YC's Cafe & Wine Bar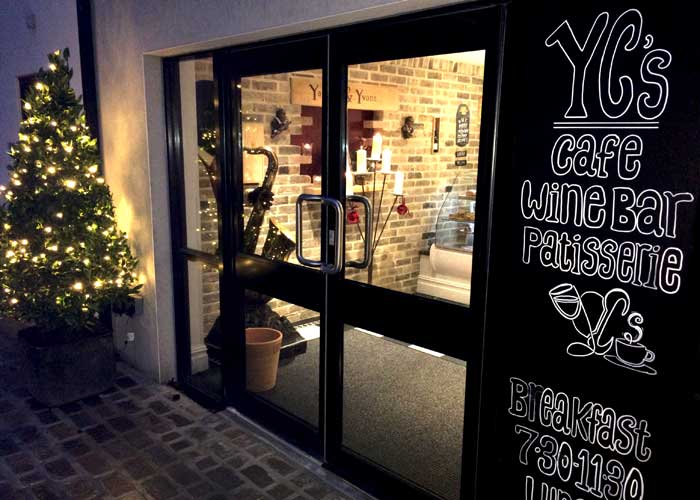 Address: Dorchester DT1 1GA, UK
YC's Cafe & Wine Bar is a chic restaurant located in the heart of Dorset. This place is a combination of the iconic Yalbury Cottage and Yvon's (Coinard) and features classic English meals and artisan French pastries. It is open any time of the day for breakfast, lunch, afternoon patisseries, and tea and even hosts special themed evenings. YC's Cafe & Wine Bar has a traditional breakfast menu with a variety of freshly baked pastries, porridge, and granola, as well as eggs, toast, and sandwiches. The menu is created from dishes made with local sustainably sourced ingredients.
Poco Pizza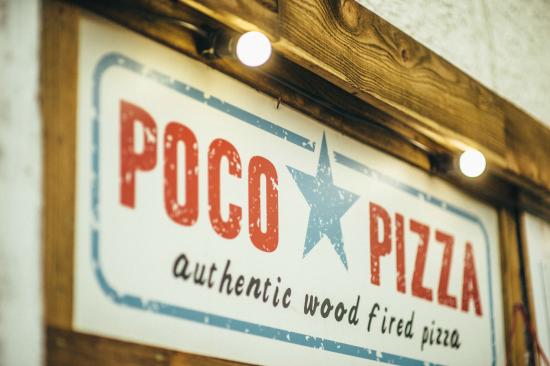 Address: Lyme Regis, DT7 3JF
Sometimes all you want to eat is some great pizza and delicious pasta. And in those cases, Poco Pizza is a great option. Italian cuisine strikes a perfect balance between comfort food and daring flavours. Poco Pizza offers a fantastic menu that showcases the best Italian dishes. To complement your meal, the restaurant also offers an extensive selection of bottled lagers and wines.
The Wimborne Pig, Wimborne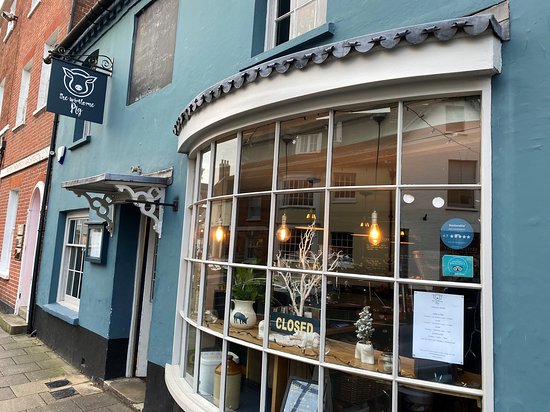 Address: The Wimborne Pig, 26 West Borough, Wimborne BH21 1NF
The Wimborne Pig is nestled in one of Dorset's most picturesque market towns. This restaurant is a well-kept secret, paying homage to the region's rustic charm and delicious food. Upon entering, you will find yourself in a cosy pub-like interior spread over two floors that is bustling with visitors. First-time guests should definitely try the Wimborne burger with Dorset Blue Vinny or rarebit on a toasted brioche bun, or opt for the fisherman's catch – a simply cooked whole fish served with lemon and caper butter. The menu is kept fresh with seasonal produce, while the homespun and relaxed style of the restaurant keeps visitors coming back for more.
The Green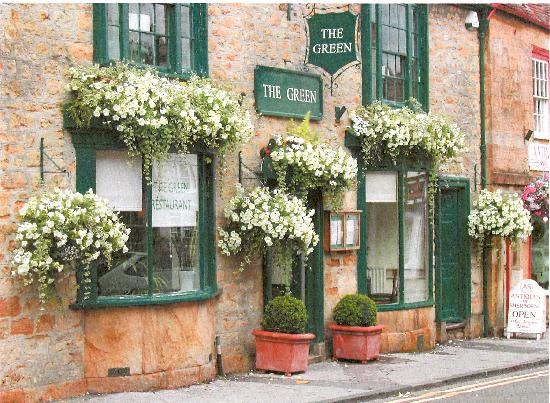 Address: Sherborne, DT9 3HY
This Michelin-star restaurant in Dorset is situated in the idyllic market town of Sherborne amidst the lush, verdant countryside of Dorset. The chef prides himself on using only locally-sourced ingredients for his dishes, emphasising the importance of understanding the origin of your food and having trust in your suppliers. This level of attention to detail is evident in every exquisite meal served at The Green. If you're in the mood for something truly exceptional, this restaurant is the perfect destination.
Côte Brasserie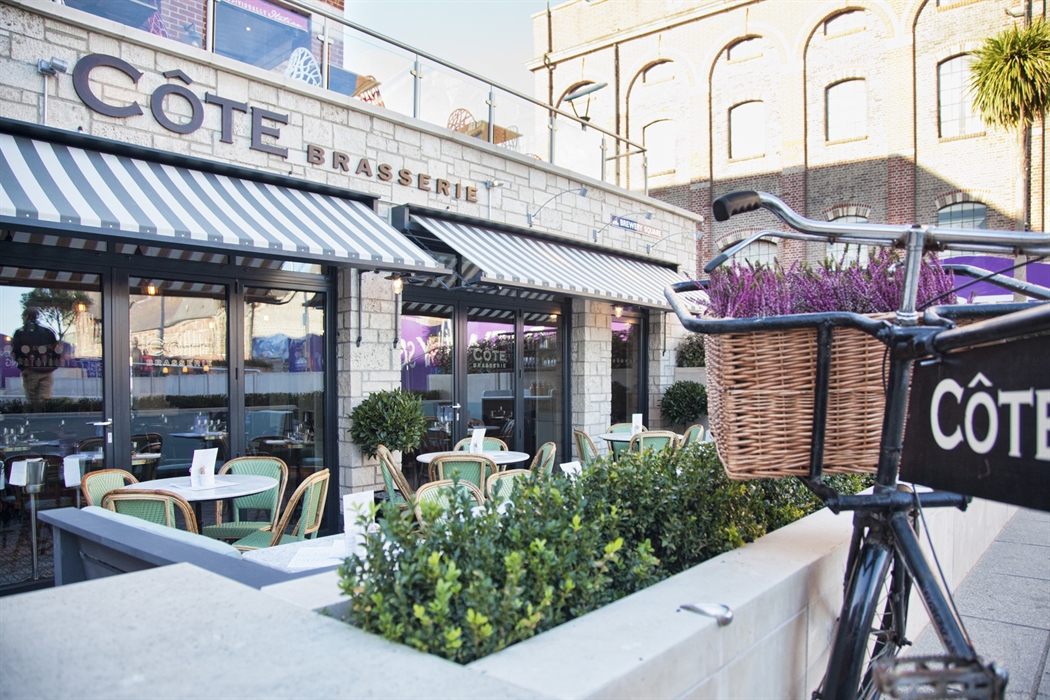 Address: 1 Westover Road, BOURNEMOUTH, Dorset BH1 2BY
Côte Brasserie is a sophisticated French-inspired restaurant located in Bournemouth in the heart of Dorset. The restaurant's charming decor creates an inviting ambiance that is perfect for both intimate dinners and larger gatherings. It's also close to the Lower Gardens and Odion's Cinema. The menu features classic French dishes as well as some contemporary twists on traditional favourites. The dishes are crafted from fresh, locally-sourced ingredients, ensuring a high-quality dining experience for its guests. The restaurant also boasts an extensive wine list, featuring a variety of French wines that perfectly complement the cuisine. Côte Brasserie is the ideal spot to indulge in delicious French cuisine in Dorset.
Best Restaurants In East Dorset
Rick Stein, Sandbanks
Address: Rick Stein, Sandbanks, 10-14 Banks Road, Sandbanks, Poole BH13 7QB
Rick Stein's restaurant in Sandbanks, Dorset is a dining destination that promises to delight seafood lovers with its delicious dishes. The restaurant's elegant and modern decor exudes a relaxed and inviting atmosphere, making it a popular choice for locals and visitors alike. The menu is focused around serving the freshest seafood sourced locally and prepared with the utmost care. From the traditional fish and chips to the mouthwatering grilled lobster, the dishes showcase the natural flavours of the sea. The restaurant's wine list features a carefully curated selection of both local and international wines, expertly chosen to complement the seafood menu. In addition to the main restaurant, there is also a bar area where you can enjoy drinks and small bites, as well as a deli selling fresh fish and seafood. The stunning location on the Sandbanks peninsula overlooking Poole Harbour only adds to the appeal of Rick Stein's restaurant, making it a must-visit for seafood enthusiasts in Dorset.
The Yachtsman, Poole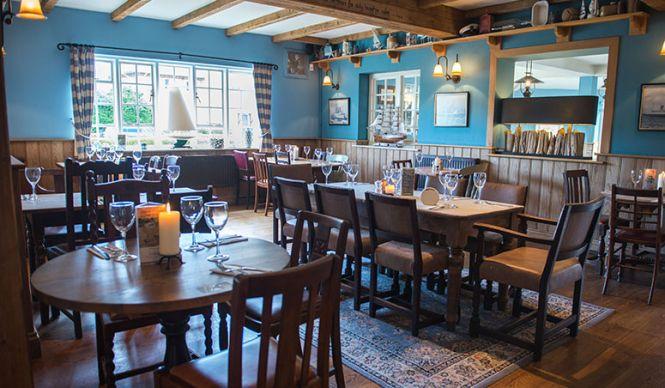 Address: Hamworthy, Poole, BH15 4LW
The Yachtsman Poole is one of the best restaurants in Dorset. Its nautical theme, with its wooden decor and maritime memorabilia, creates a warm and welcoming atmosphere that is perfect for enjoying a meal with family and friends. It even has a play area for the kids. The menu offers a variety of seafood dishes as well as meat dishes and vegetarian options. The restaurant's signature dish is a seafood platter, a stunning display of the freshest seafood, including lobster, crab, prawns, and oysters. The Yachtsman is also a popular spot for afternoon tea, with a wide selection of sandwiches, scones, and cakes served on vintage china. The restaurant's location, overlooking the stunning Poole Harbour, adds to the charm of the dining experience. Whether you're looking for a romantic evening out or a casual lunch with friends, The Yachtsman is a must-visit for seafood lovers in Dorset.
29029, Wareham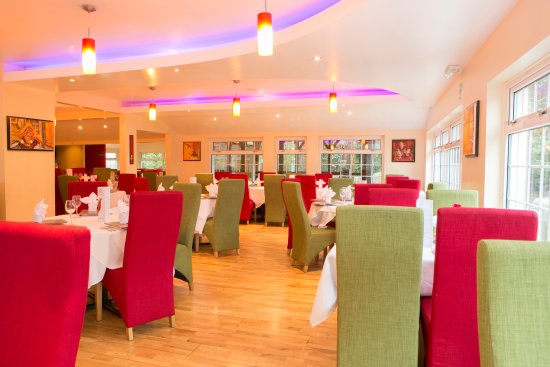 Address: Wareham, BH20 7DD
29029 restaurant in Wareham is the premier destination in Dorset for those seeking contemporary Indian and Nepalese cuisine. The luxurious and cosy interior, with its soft lighting and welcoming atmosphere, transports diners to the vibrant streets of India. The restaurant boasts an extensive and tempting menu of exotic and flavorful dishes that will satisfy your craving for spicy food. All dishes are prepared with the freshest local ingredients, ensuring that every bite is bursting with authentic flavour. Whether you're a fan of traditional Indian dishes or looking to try something new, 29029 has something for everyone.
The Mad Cucumber, Bournemouth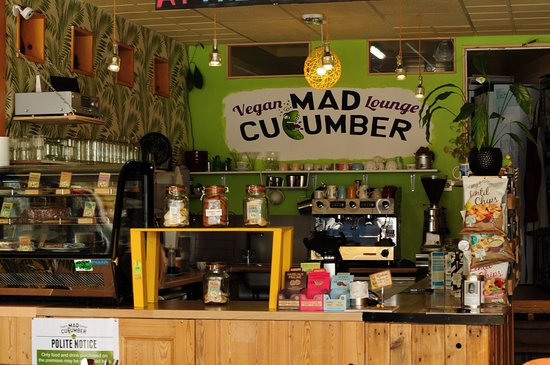 Address: Bournemouth, BH2 5RY
The Mad Cucumber is one of the best vegan places to eat in Dorset. This vibrant restaurant is located in the heart of Bournemouth, and it prides itself on offering a delicious and diverse menu of plant-based dishes that are not only healthy but also environmentally conscious. The cosy and inviting atmosphere of the restaurant, with its colourful decor and comfortable seating, is the perfect setting for enjoying a meal with friends or family. From breakfasts like an acai bowl and hazelnut porridge to lunches and celebration cakes, there is something to satisfy every palate. The restaurant also offers a range of freshly made smoothies and juices.
Key West Restaurant Bar & Grill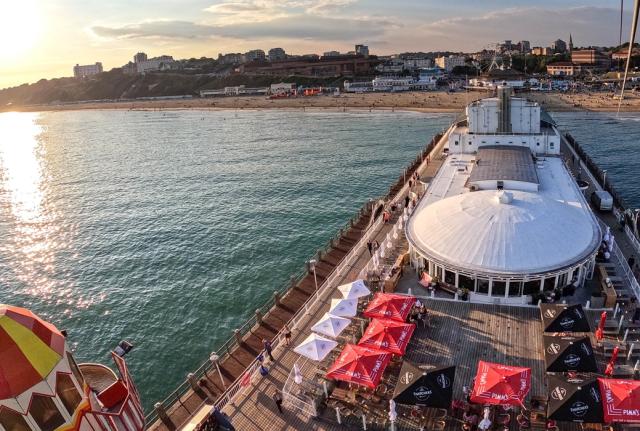 Address: Pier Approach, BOURNEMOUTH, Dorset BH2 5AA
Key West Restaurant Bar & Grill is a lively and vibrant establishment located in Bournemouth, Dorset. offers a unique and relaxed dining experience that celebrates the coastal lifestyle of the South Coast. The restaurant's large windows offer panoramic views of Bournemouth beach, making it the perfect spot for a romantic dinner or a fun night out with friends. The menu at Key West Restaurant Bar & Grill offers a wide range of dishes that are inspired by the flavours of the Mediterranean and the Caribbean. From delicious seafood dishes to hearty meat dishes, there is something to satisfy every taste. The restaurant also offers a variety of vegetarian and vegan options. In addition to the delicious food, Key West Restaurant Bar & Grill offers an impressive selection of spirits and hosts live music events and DJs on weekends.
FAQs

What is the best restaurant in West Dorset?

Dorset is full of various restaurants that feature cuisines from all over the world. If you're in the western part of Dorst, it's worth visiting The Acorn Inn, The Station Kitchen, Catch at The Old Fish Market, The Parlour, YC's Cafe & Wine Bar, Poco Pizza, The Wimborne Pig, The Green, and Côte Brasserie for a delicious meal.

What is the best restaurant in East Dorset?

Rick Stein, The Yachtsman, 29029, The Mad Cucumber, and Key West Restaurant Bar & Grill are the best restaurants in Eastern Dorset. All of them feature menus full of delicious meals made from locally sourced foods.

What is the best place to eat in Dorset for kids?

While almost every place in Dorset has a special kids menu, Key West Restaurant Bar & Grill and Poco Pizza are the best places to dine in with children. Poco Pizza is a delicious Italian restaurant, and Key West Restaurant Bar & Grill offers flavours of the Mediterranean and the Caribbean.