HOW TO PLAN
A HEN PARTY

Unique hen party ideas that maximise the fun whilst not breaking the bank, meaning everyone can have a great time, create more memories together and bond before the wedding celebrations.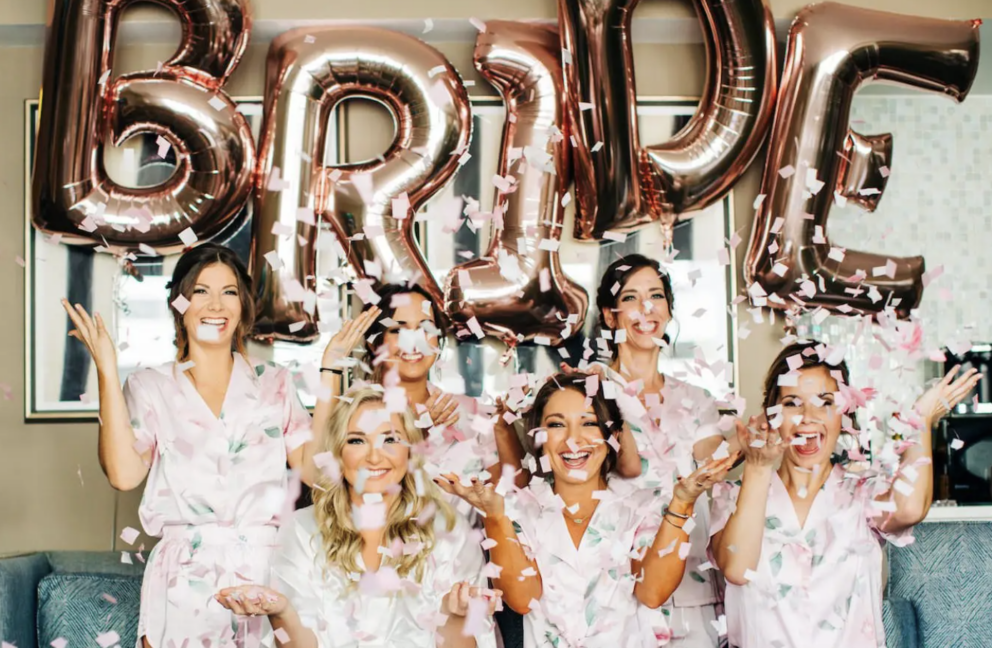 1. Use a software to create surveys and polls is key for planning a hen party
We recommend Typeform or SurveyMonkey, but there are plenty of other free survey tools. You need something that allows you to create a few questions which can be answered by each participant anonymously. Are you a spreadsheet person? If yes, then this free Google sheets template can be customised to your needs and the next step is evaluating key factors like budget, destination and dates.
2. Agree on a budget
Budget is usually the toughest one. Especially if friends from different stages of the brides life are coming together. Each person might have different circumstances impacting their willingness to spend. Ultimately this trip is about creating memories with the bride so you need to prevent prejudice and politics.
3. Decide how to plan a hen party based on the group's budget
To maximise the experience, staying in the UK will help each person save on flights. Instead of spending at least £100 on flights to a destination abroad, rent a car and go on a road trip instead. Even a 4 hour drive will get you to the destination sooner and more cheaply than the time required door to door when taking a flight.
4. Dates which everyone can make work
How to plan a hen party if it's impossible to find one weekend that works?! Make sure everyone provides at least three different weekends that they can make work, even if that's not their preferred weekend.
5. Book accommodation
Rent a house instead of a hotel room so you have shared living space which allows everyone to hang out together as a group instead of a handful who know each other chilling in someone's hotel room and others feeling left out. Apart from Airbnb there are also other platforms such as GuestReady, Sonder which offer a more curated selection of high quality private accommodation.
6. Book restaurants or a private chef
You don't want the group to go hangry so make sure you have meals planned out! Breakfast, lunch and dinner and stock up on some snacks for those who might get peckish in between meals. A few pieces of fruit or some nuts will go a long way to ensure everyone's happiness. If you have a large group, then booking a table at a restaurant might be difficult so the earlier you look into this, the higher the chances you get a table or a private dining room. Alternatively, if you opted for renting a house instead of staying in a hotel, booking a private chef is a great option for a fabulous hen party dinner.
Take a look at our post on food ideas for hen parties ➡️ here.
7. Book activities
When you create your survey, in addition to multiple choice options to vote on, you'll make your life easier by offering a freeform text comments box where everyone can share some other ideas. You may not know every aspect of what the bride enjoys and her friend from a different walk of life might have some nostalgic suggestions. There are indoor and outdoor activities and will depend on your destination. But some popular options would be:
Spa day
Horse riding class or group hack
Hike through a national park
Cocktail making class with a bartender
Dumpling or pizza making class with a private chef
Painting class
Make up masterclass
Jewellery making class
8. Bride merchandise
Depending on how much budget you have left, bride merch is more than a nice to have. It's key to some amazing group photos which the group will treasure forever and it doesn't have to be pricey. There are many budget friendly options for banners, tiaras if you aren't looking to go all out to print customised t-shirts or bathing suits.
You're the organiser? Congratulations for being the bride's closest, most trusted and most competent friend.
How to plan a hen party? Organising a group is never easy but responsibility for a hen party should be carried like a badge of honour. We are here to help with our experience in how to plan a hen party.
Across the 2000+ events we have cooked for, we have planned, hosted and attended many hen parties and here is our guide to organising the perfect hen party.
To put simply, when thinking of how to plan a hen party, your job is to gather people's preferences and let democracy do the work whilst skewing the result towards the bride's preferences, e.g. based on the same budget you could organise a hen party in Cotswolds or in Brighton and you know that the bride doesn't rate Brighton? Make the executive decision.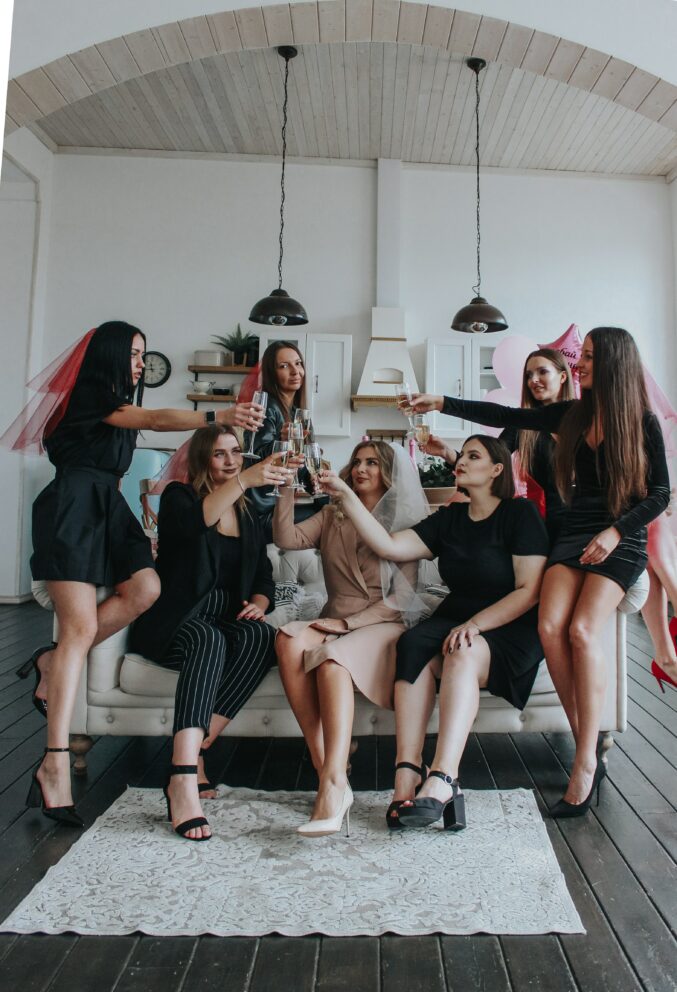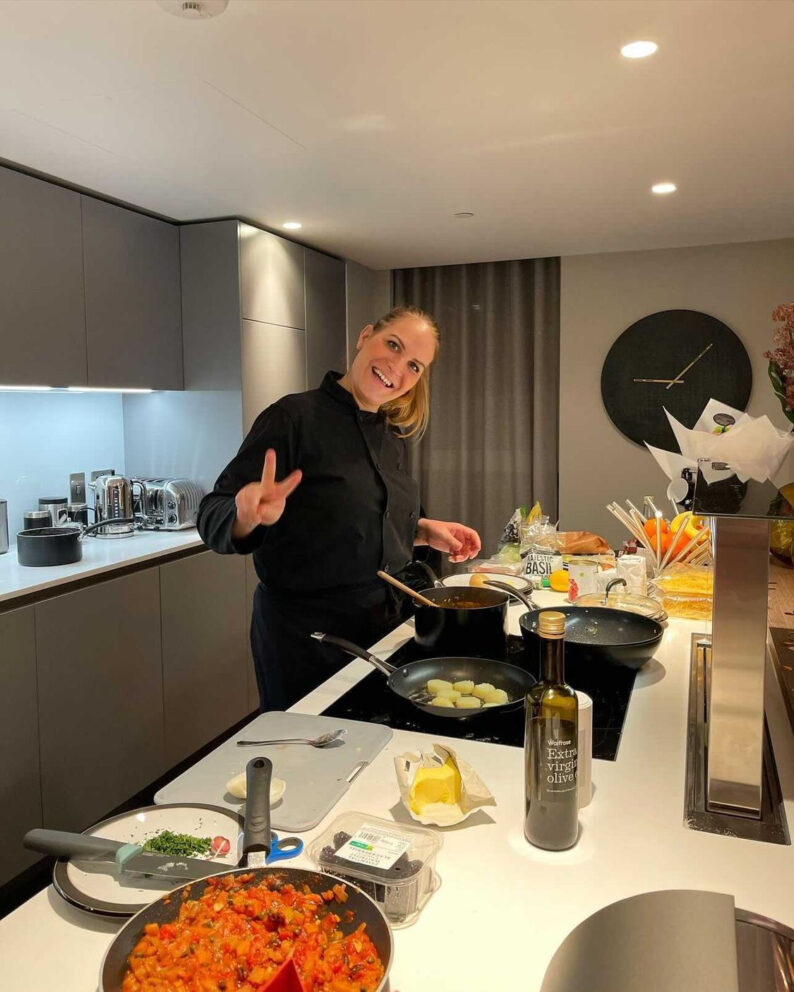 About us
Yhangry is a private chef platform which has been featured on Dragons' Den. If you are planning a hen party and staying in a rented venue, you can find and book local private chefs to cook for your group. You simply choose from our chefs' menus starting from £25pp. The chef will bring the shopping, cook up a feast and clean up in the kitchen, so you get to enjoy a fabulous time with your friends without having to worry about the cooking.