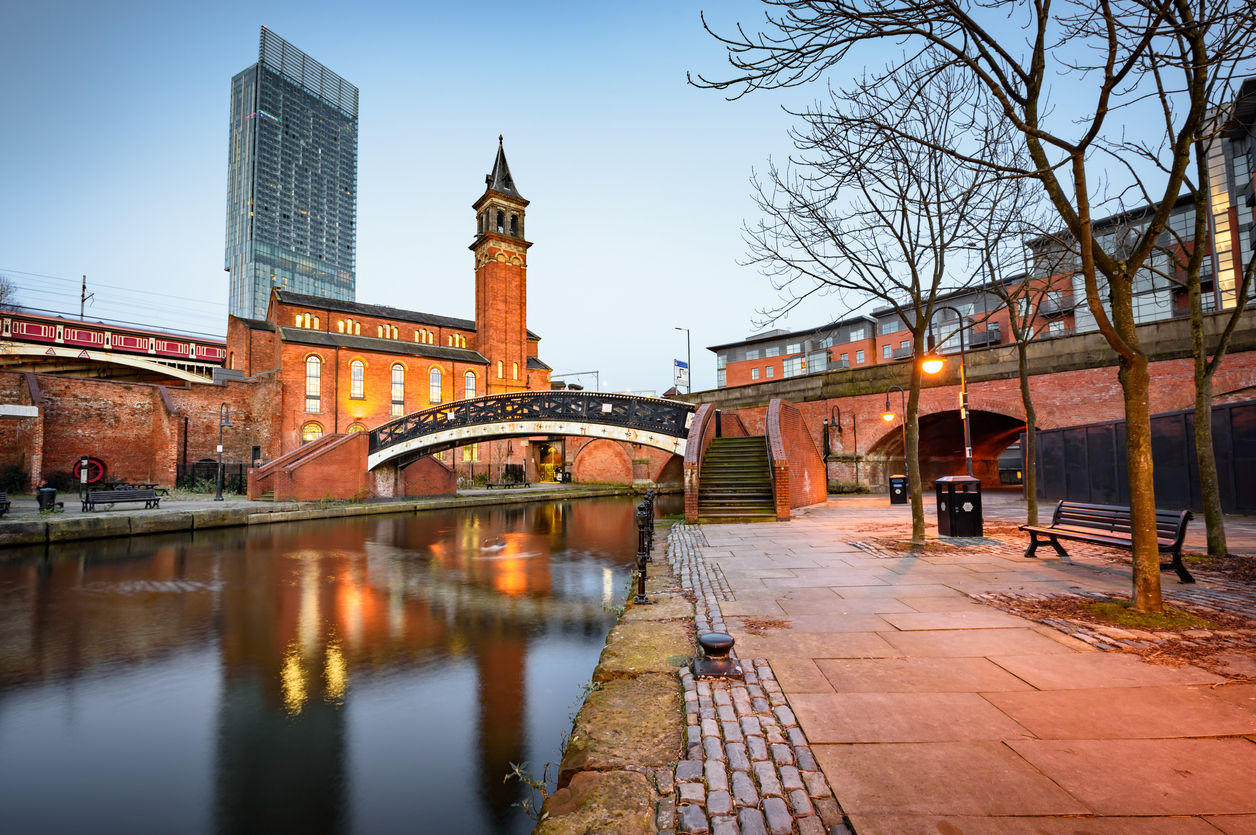 Manchester, the vibrant heart of North West England, presents many unique activities perfect for an unforgettable hen do. As the bride-to-be or the maid of honour planning this special day, finding the perfect blend of fun, relaxation, and celebration might seem a daunting task.
However, fear not. In this energetic city, you will discover an impressive array of options that cater to any preference. From chic and sophisticated to quirky and adventurous, our curated list of 10 hen-do ideas in Manchester is guaranteed to make your party a roaring success. So, fasten your seatbelts and get ready to dive into the fun!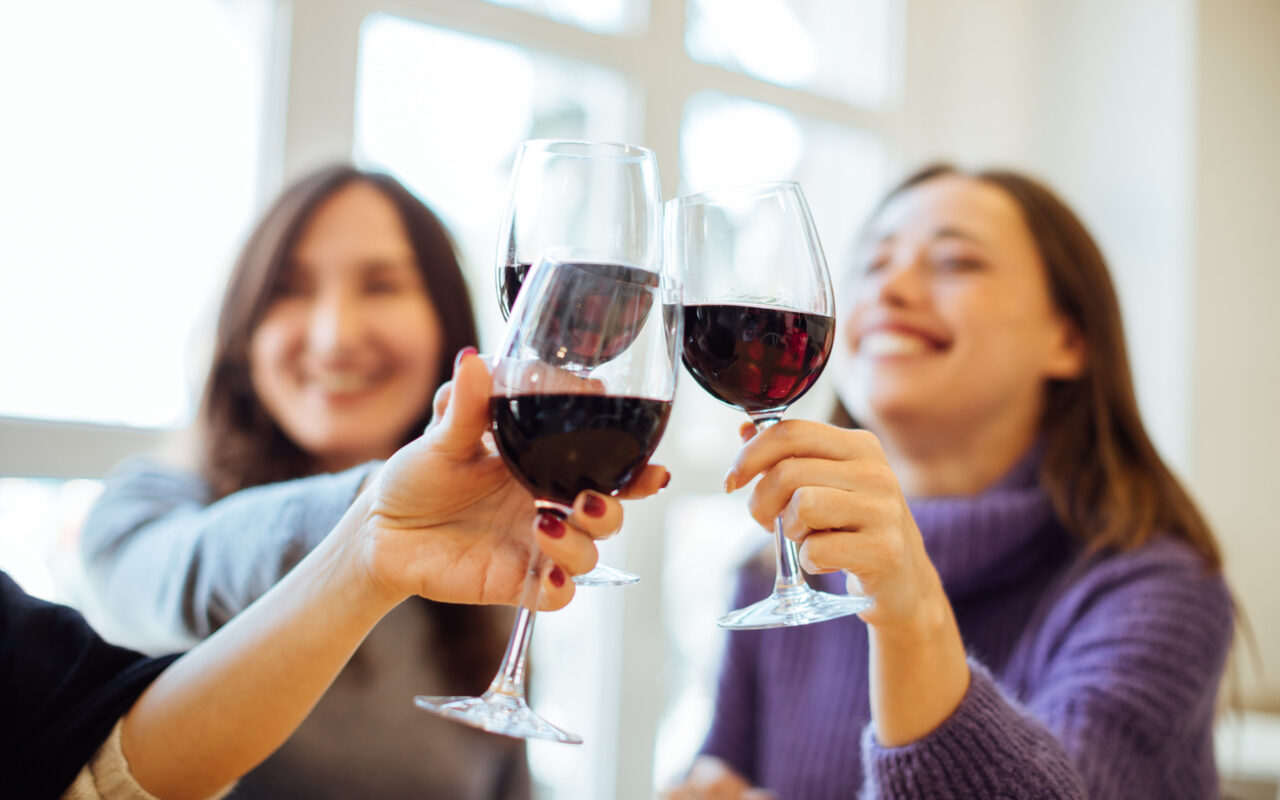 Private Dinner Party
To kick off our list of hen-do ideas, consider making the evening extra special with a private dinner party. Why not hire a professional chef sourced through our platform, yhangry, to curate a bespoke menu catering to all your guests' tastes and preferences? Whether you crave classic hen-do items, from extravagant canapés to indulgent desserts, or you wish to theme your cuisine to match the party's vibe, a tailored dining experience ensures no one is left out.
Yhangry connects you with culinary geniuses – chefs and caterers. With an impressive variety of culinary professionals available, you can enjoy Michelin-star dining or discover emerging talent within your price range. Our service makes private dining more affordable and customisable than ever before. There's nothing quite like a dining experience catered exclusively to your party to make your night feel more grown-up and sophisticated. Ready to make this a reality? Get a quote today and bring your private dining dream to life.
Cocktail Making Class
Shake up your girls' night with a lively cocktail-making class. Master the art of creating delicious concoctions under the guidance of expert mixologists in one of Manchester's bustling bars. This interactive experience offers an opportunity to learn a new skill and encourages friendly competition and camaraderie among your group.
After mastering the classics, why not turn up the heat with a cocktail-making contest? Everyone can bring their creativity to the table, experimenting with flavours to craft their unique signature drink. It's a fantastic team-building exercise and an excellent way to kick off the celebrations with some delightful beverages.
The following bars run cocktail-making classes:
Revolución de Cuba Manchester, 11 Peter St, Manchester, M2 5QR

Banyan Bar, Unit 4, The Corn Exchange, Exchange Square, Manchester M4 3TR

The Anthologist Manchester, One St Peter's Square, Manchester M2 3DE.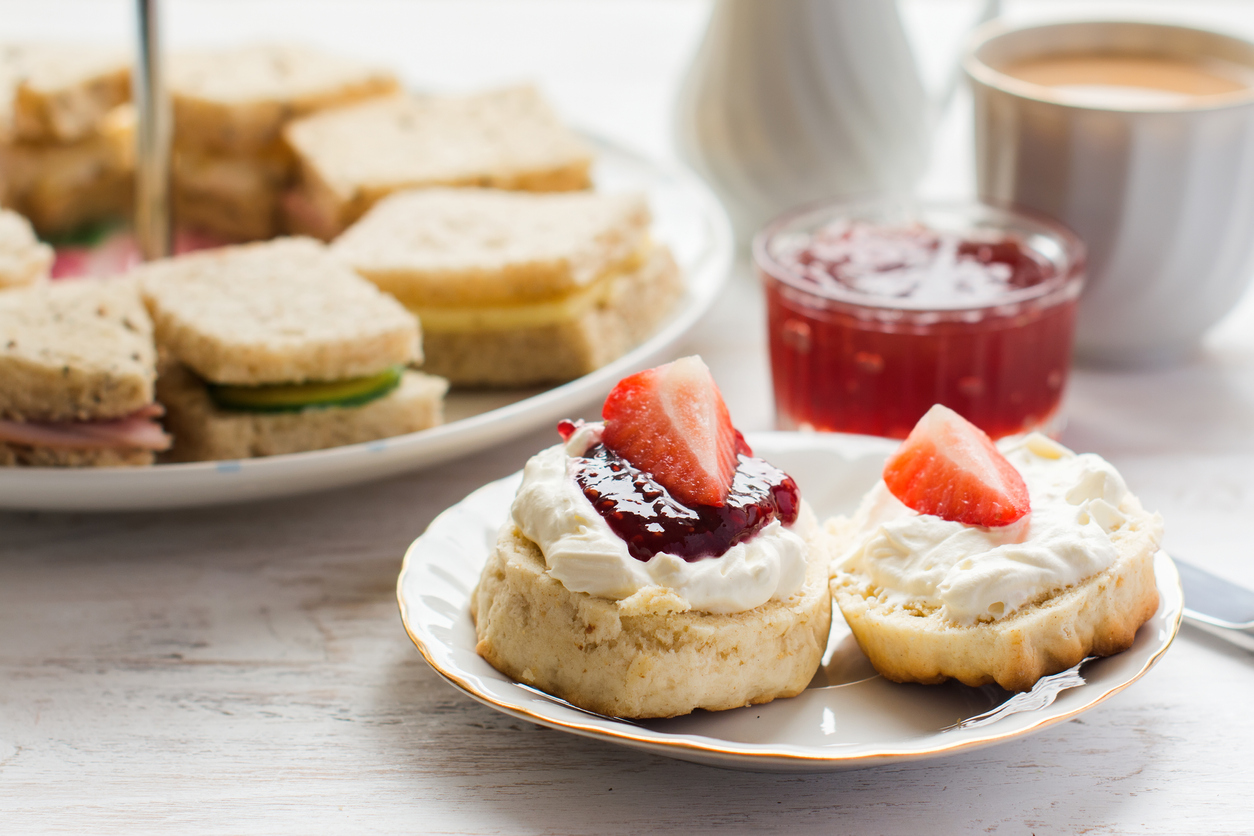 Afternoon Tea
Embrace a touch of traditional British elegance with a delightful afternoon tea experience. Manchester offers several sophisticated venues where you can sip on an array of fine teas while savouring delicious sandwiches, cakes, and pastries. It's a wonderfully indulgent experience that adds a dash of refined luxury to your bachelorette celebrations.
To make this event even more memorable, why not opt for a champagne afternoon tea? This upgraded version introduces a bubbly twist to the classic tradition, adding a festive touch to your high tea experience. It's perfect for a bride-to-be who loves a little extravagance.
You can have afternoon tea at the following locations:
Cloud 23 – Hilton Manchester Deansgate, 303 Deansgate, Manchester, M3 4LQ

Malmaison Manchester, 1-3 Piccadilly, Manchester, M1 3AQ

James Martin Manchester, Great Northern Warehouse, Manchester235, 2 Watson Street, Manchester, M3 4LP.
Comedy Club
Laughter is the best therapy, and a comedy club visit offers just that. The vibrant comedy scene in Manchester is an excellent place to kick back and enjoy some laughs with your friends. Comedy clubs have a way of breaking down barriers, making it easier for everyone to relax and enjoy themselves.
To add an extra layer of hilarity, sign your group up for a comedy roast. It's an all-in-good-fun experience that will leave you all in stitches. Trust us; it'll be an evening filled with laughter you won't forget.
Here are some great comedy clubs:
Frogs and Bucket Comedy Club, 102 Oldham St, Manchester M4 1LJ

The Comedy Store, 3 and 4 Arches Deansgate Locks, Whitworth St W, Manchester M1 5LH.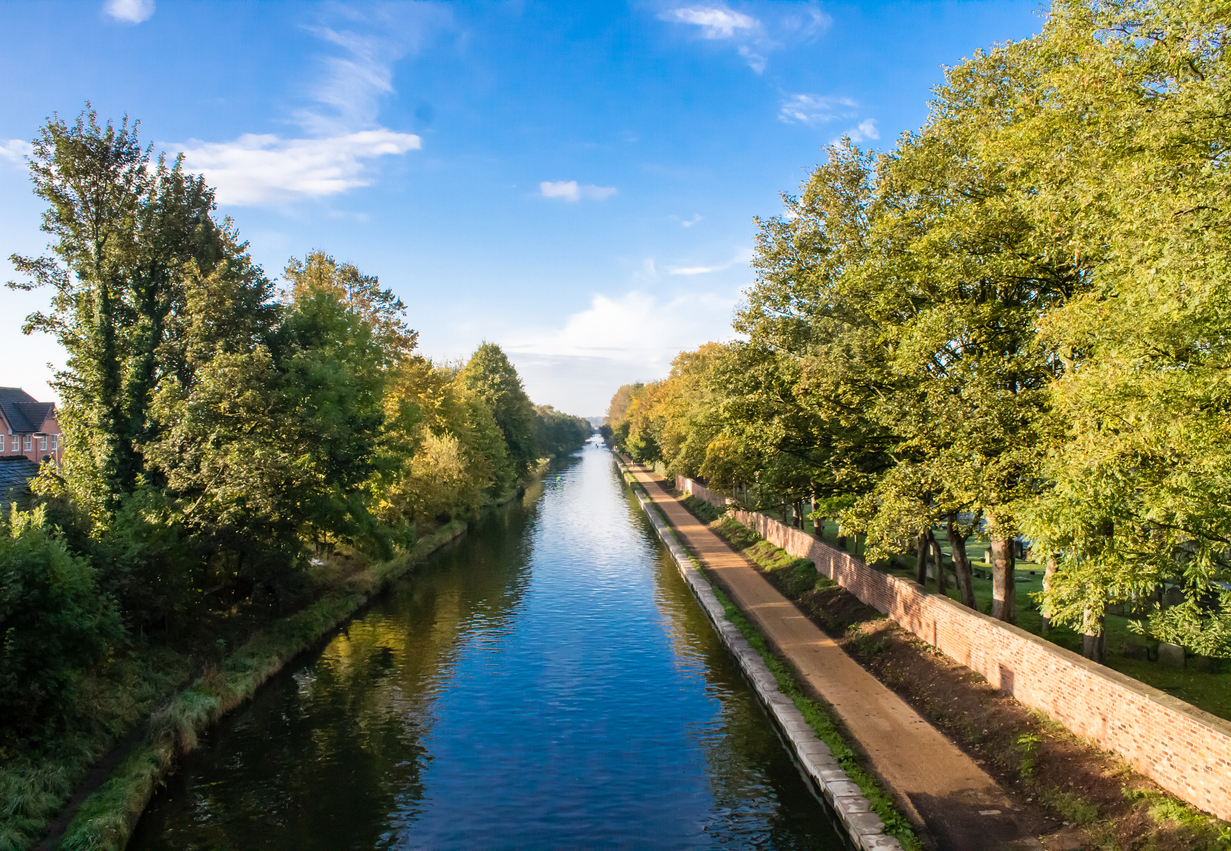 Canal Cruise
Enjoy the tranquil beauty of Manchester from a different perspective on a scenic river cruise. Sailing along the Manchester Ship Canal or the River Irwell, you'll be treated to breathtaking views, soothing music, and the tranquil rhythm of the water.
To make it more lively, consider organising a quiz or a game during the cruise. For instance, a trivia quiz about the bride-to-be can provide entertainment while celebrating the guest of honour. It's a leisurely and elegant way to celebrate your hen do.
Escape Room
Escape rooms offer an exciting adventure that tests your problem-solving skills and teamwork. As you work together to crack codes and solve riddles, you'll strengthen your bonds and create unforgettable memories.
Why not set up a friendly wager to add an extra edge to this thrilling experience? Perhaps the first team to escape buys the next round of drinks.
Here are some epic Manchester escape rooms:
Breakout Manchester, 87 Newton St, Manchester M1 1EX

Exit the Room Manchester, ​​1 Joiner St, Manchester M4 1PH.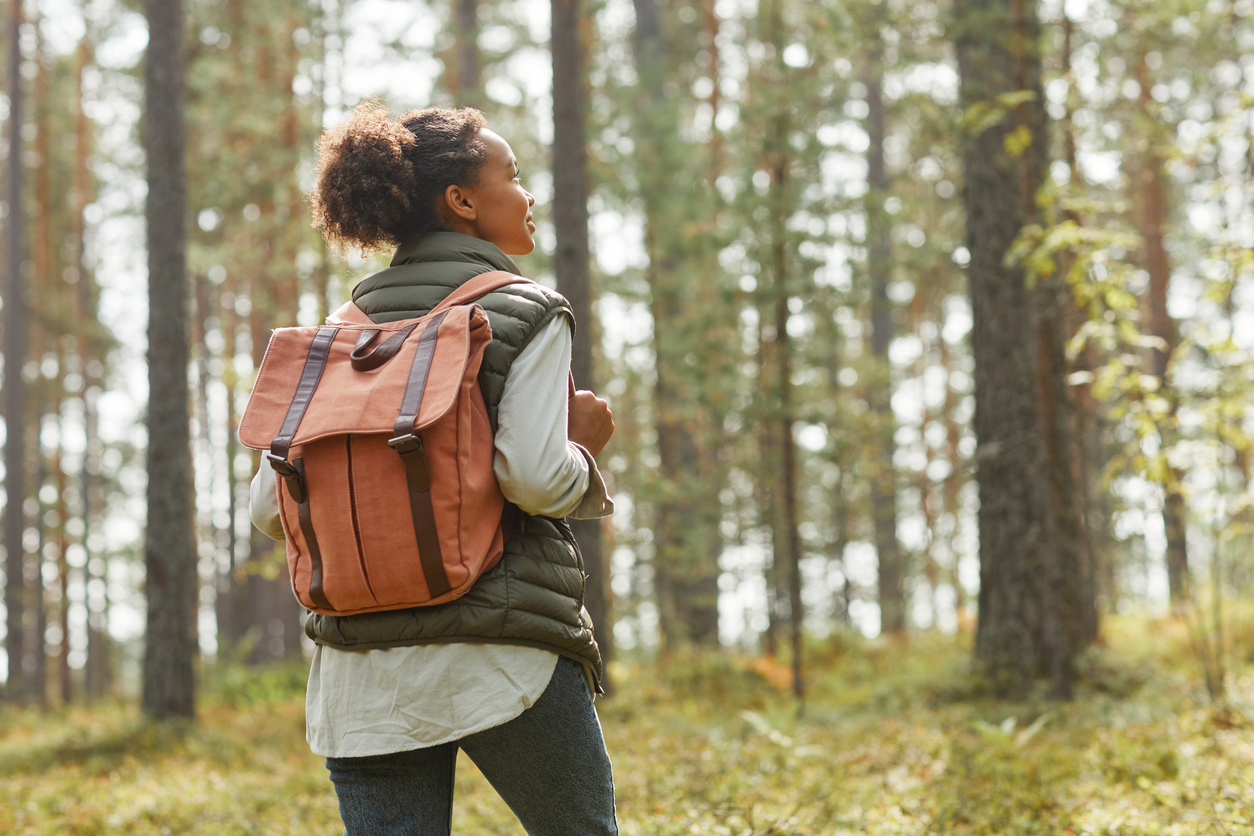 Outdoor Activities
For the adventurous at heart, Manchester offers many thrilling outdoor activities. Ziplining, quad biking, or paintballing are just a few examples of adrenaline-pumping experiences available. These high-octane activities are a great way to bond through shared experiences, creating unforgettable memories.
End your action-packed day with a relaxing campfire and some marshmallows. It's an opportunity to reminisce about the day's experiences and enjoy some downtime with your friends. After all, there's nothing quite like the calming atmosphere of a crackling fire under the starlit sky.
Gin Tasting
Experience the rich flavours of gin in a tasting session at one of Manchester's local distilleries. This engaging activity not only offers a delicious array of gins to taste but also a unique opportunity to learn about the distillation process.
Take the experience up a notch by incorporating a blind-tasting competition. With a selection of gins, you can challenge each other to identify the unique flavours and ingredients. It's an interactive way to add an element of surprise and fun to your hen party.
Here are some places you can do a gin-tasting session in Manchester:
The Spirit of Manchester Distillery, 10-15 Watson St, Manchester M3 4LP

City of Manchester Distillery, 21 Red Bank, Cheetham Hill, Manchester M4 4HF.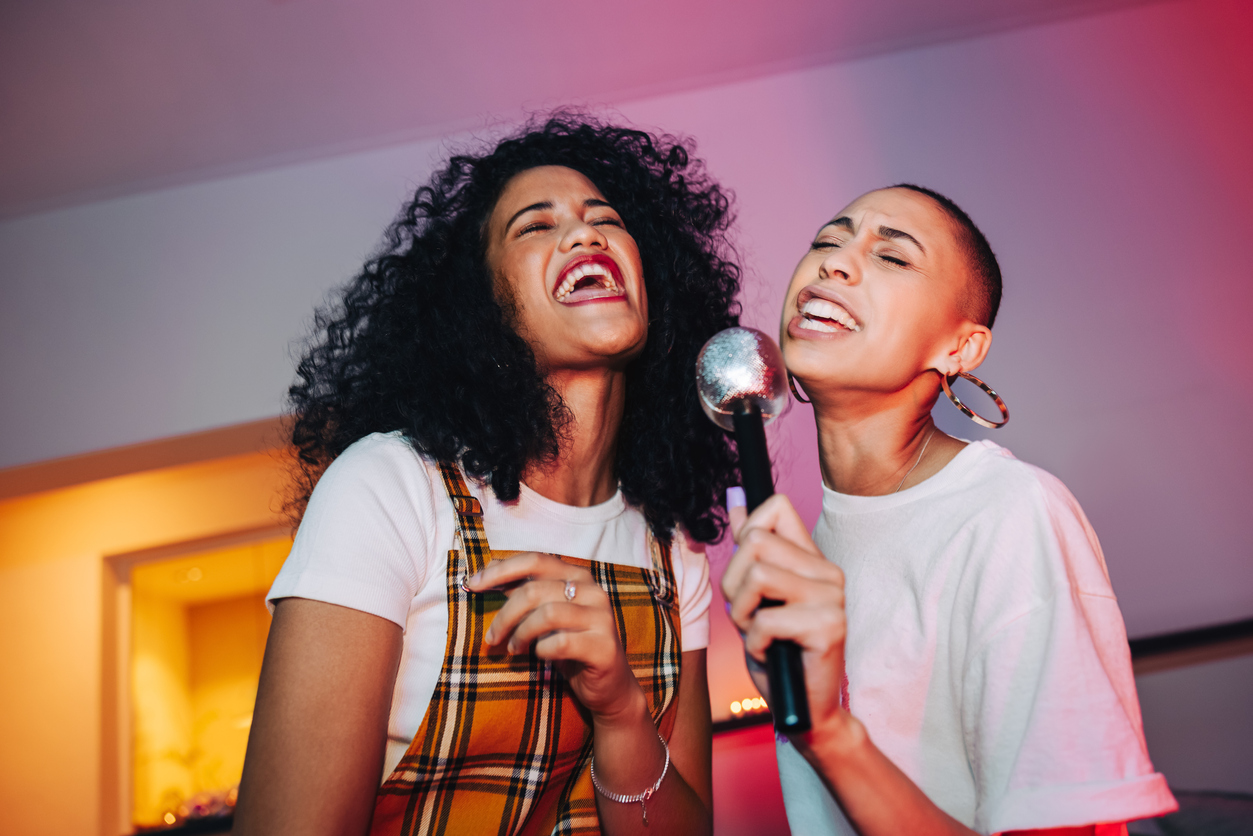 Karaoke Night
Create lasting memories and unleash your inner divas with a lively karaoke night. With a private booth in one of Manchester's popular karaoke bars, you can belt out your favourite tunes without any judgement. To make your karaoke night even more memorable, create a playlist of the bride's favourite songs or tunes that hold a special place in your group's collective memories.
Spa Day
Turn your bride-to-be's celebration into a sanctuary of peace and relaxation with a sumptuous spa day. Manchester boasts some luxurious spas, offering a range of indulgent treatments that provide the perfect antidote to pre-wedding stress. Pampering yourselves with facials, massages, and beauty treatments, you can revel in a tranquil retreat from the bustling world outside.
To elevate the experience, arrange a group yoga or meditation session. These mindfulness activities offer a serene way to unite your group and promote a sense of harmony and tranquillity. It's the perfect setting for a rejuvenating pre-wedding retreat and some heartfelt bonding with your friends.
You can organise a spa day at these venues:
Mercure Norton Grange Hotel and Spa, Manchester Road, Castleton, Rochdale, OL11 2XZ

The Lowry Hotel, 50 Dearmans Place, Manchester M3 5LH

Rena Spa at The Midland, Peter St, Manchester, United Kingdom M60 2DS.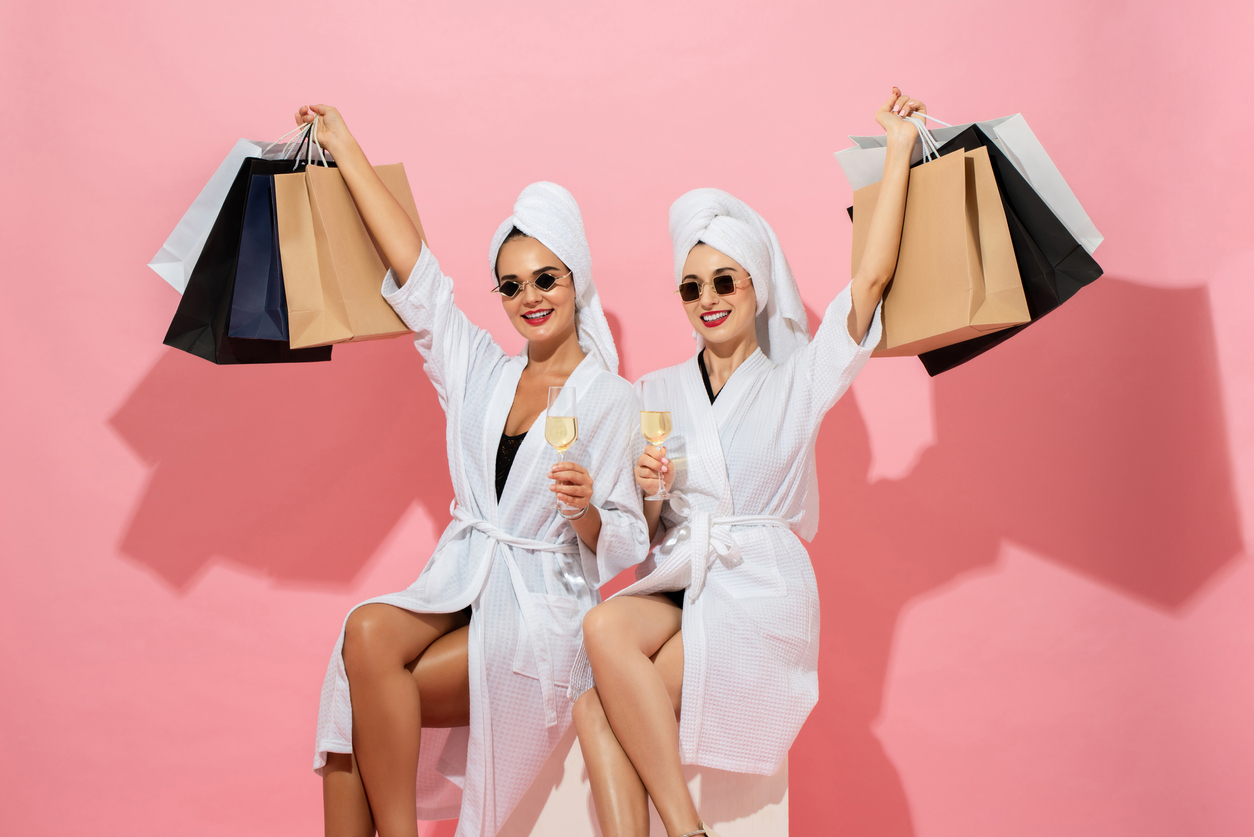 Conclusion
The journey of organising a hen do is about more than just planning a party; it's about creating a memorable experience that reflects the personality and passions of the bride-to-be. With our list of diverse hen-do ideas in Manchester, there is something to cater to every preference and interest.
Remember, the key to an unforgettable party is to ensure that everyone has a good time, creating lasting memories and celebrating the bride's impending nuptials in style. Manchester's vibrant nightlife and diverse activities provide the perfect backdrop for such a celebration.
Try to come up with ideas that suit all the participants—such as a private dinner party catered by a professional chef from yhangry—as you don't want to leave anyone feeling left out. Let the planning commence! Prepare for a bachelorette party that will be remembered for years to come!
FAQs

Is Manchester good for a hen?

Absolutely, Manchester offers a myriad of exciting activities and venues, making it an excellent choice for a memorable hen do.

Who usually pays for the hen party?

Typically, each attendee covers their own costs for the hen party, though this can vary based on individual group dynamics and arrangements.

How much is the average UK hen do?

The average UK hen-do cost ranges from £100 to £350 per person, though this can vary widely based on activities and location.