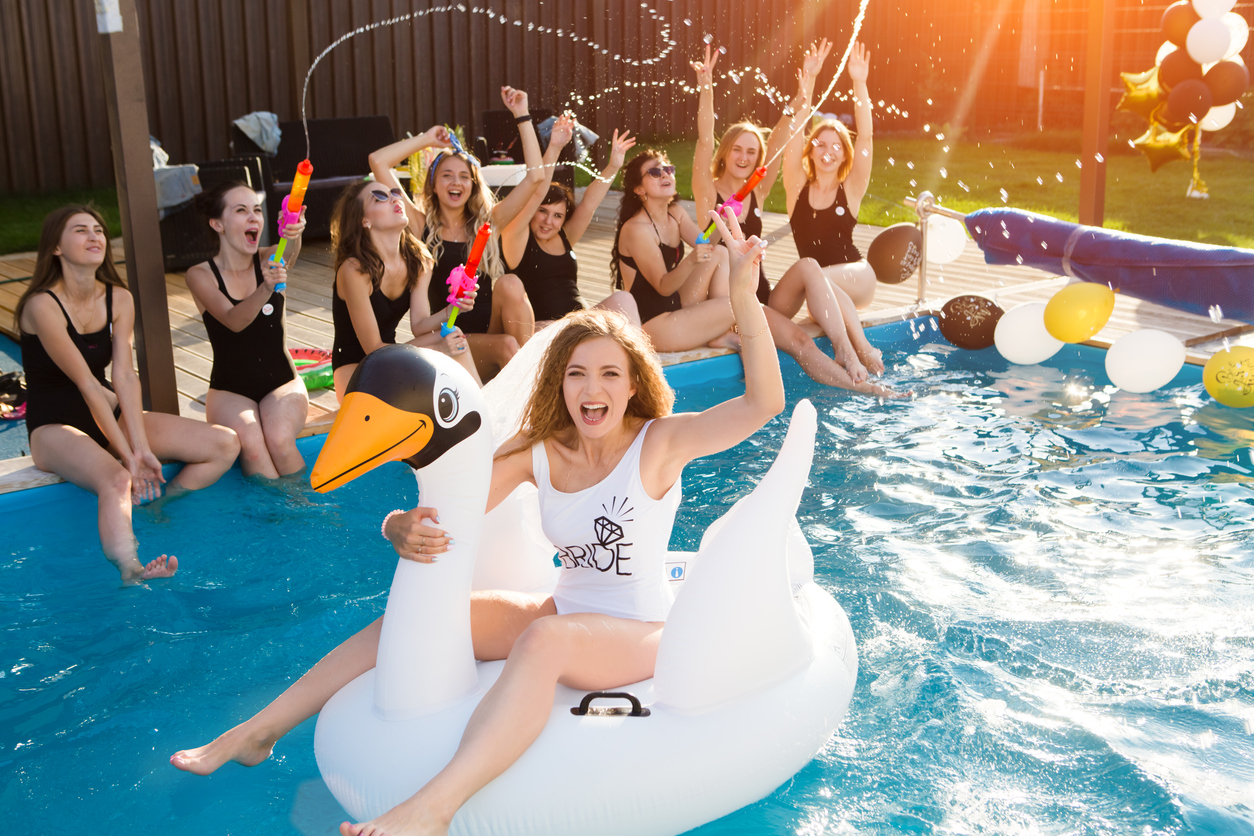 Are you in the throes of planning an unforgettable hen-do in Bristol? Well, you're in luck! This vibrant city is brimming with distinctive experiences for every bride-to-be. Rich in history, culture, and adventure, Bristol offers a plethora of options that make it the ideal destination for a stagette. You'll find something to suit every preference, from adrenaline-fueled escapades to tranquil retreats.
As the big day approaches, it's essential to create a bachelorette experience that captures the essence of the bride. Whether she's an adrenaline junkie, a relaxation lover, a culture enthusiast, or a foodie, our list of Bristol's top 11 hen-do activities will guide you to the perfect experience. So sit back, relax, and dive into the world of unforgettable Bristol experiences!
Dinner Party
Bristol, renowned for its rich culture and vibrant nightlife, is the perfect location for an unforgettable hen-do. To elevate the experience, consider using yhangry, our unique service that connects you with private chefs and caterers who can create a bespoke dinner party experience for you and your guests.
Imagine delighting your guests with a customised menu of bachelorette classics, from savoury canapés to delectable desserts. Whether you're a fan of gourmet cuisine or prefer hearty comfort food, yhangry ensures no taste bud is left unimpressed. You can even theme the food to match your hen-do's vibe, adding more fun to the occasion.
Choose us for a memorable dining experience; yhangry is a bit like a social media platform for culinary enthusiasts. We link you to various culinary geniuses, including Michelin-star chefs, catering to every price point. This means you can enjoy a private dining experience that suits your preferences and budget.
Celebrate your stagette with a meal that reflects the guest of honour's taste. Ready to make your Bristol girls' night an affair to remember? Get a quote today and make your party an upscale, personalised culinary adventure.
Hot Air Balloon Ride
Give your hen-do a sky-high start with a hot air balloon ride. Soaring above the city, you'll be privy to an unparalleled view of Bristol's landmarks, making this a unique way to kick off your festivities. This adventure bonds the group together in a shared experience that is truly out of the ordinary.
With each change in altitude comes a new perspective, symbolising the bride-to-be's transition into a new phase of life. Plus, the stunning views provide a fabulous backdrop for those all-important bachelorette photographs. If you're after a wow factor, a hot air balloon ride certainly sets the tone for an unforgettable day.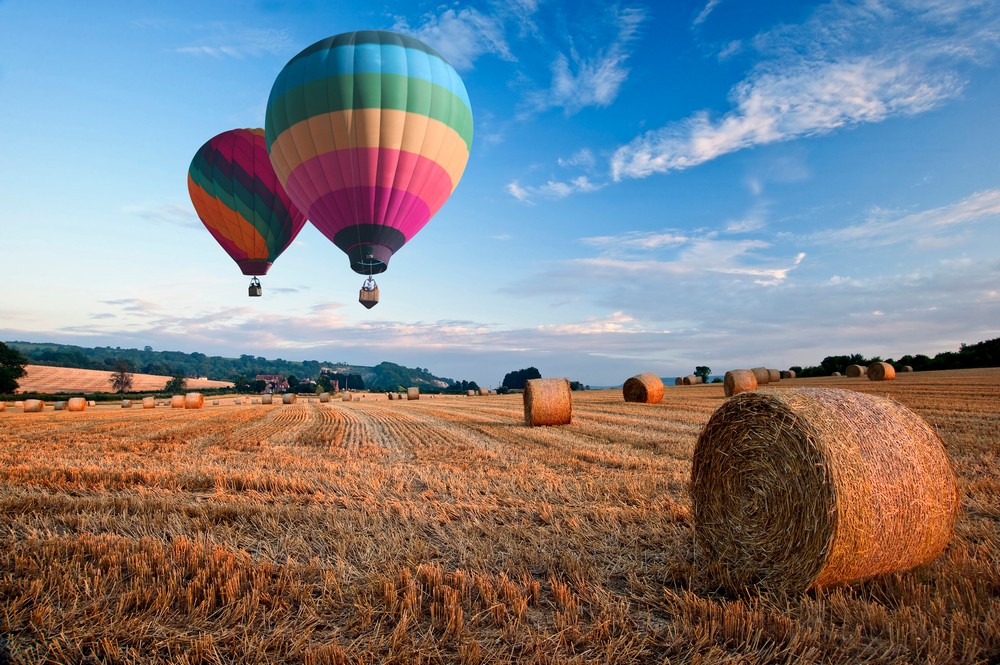 Spa Weekend
A hen-do should be as much about relaxation as it is about revelry. You can have the best of both worlds at the Lido Spa. This tranquil oasis offers an array of treatments designed to rejuvenate and pamper, making it a perfect choice for the bride-to-be and her entourage in need of some TLC.
This isn't your average spa experience. With a heated outdoor pool, a hot tub, and a sauna, you can indulge in a complete spa weekend that will leave the group feeling refreshed and revitalised. Scheduling a group treatment, such as a hot stone massage or a seaweed wrap, will provide a shared experience that is both bonding and blissful.
Lido, Oakfield Pl, Clifton, Bristol BS8 2BJ.
Cocktail-Making Class
A cocktail-making class adds a fun, interactive element to your hen-do. At venues like Revolution Bristol, you'll shake, stir and sip your way through a selection of delicious cocktails under the guidance of an expert mixologist.
In addition to being a lot of fun, a cocktail-making class equips each party member with a new skill – the ability to recreate your favourite drinks at home. Why not up the ante by hosting a friendly competition to see who can craft the most creative concoction?
Revolution Bristol, 59-63 Baldwin St, St Nicholas St, Bristol BS1 1QZ.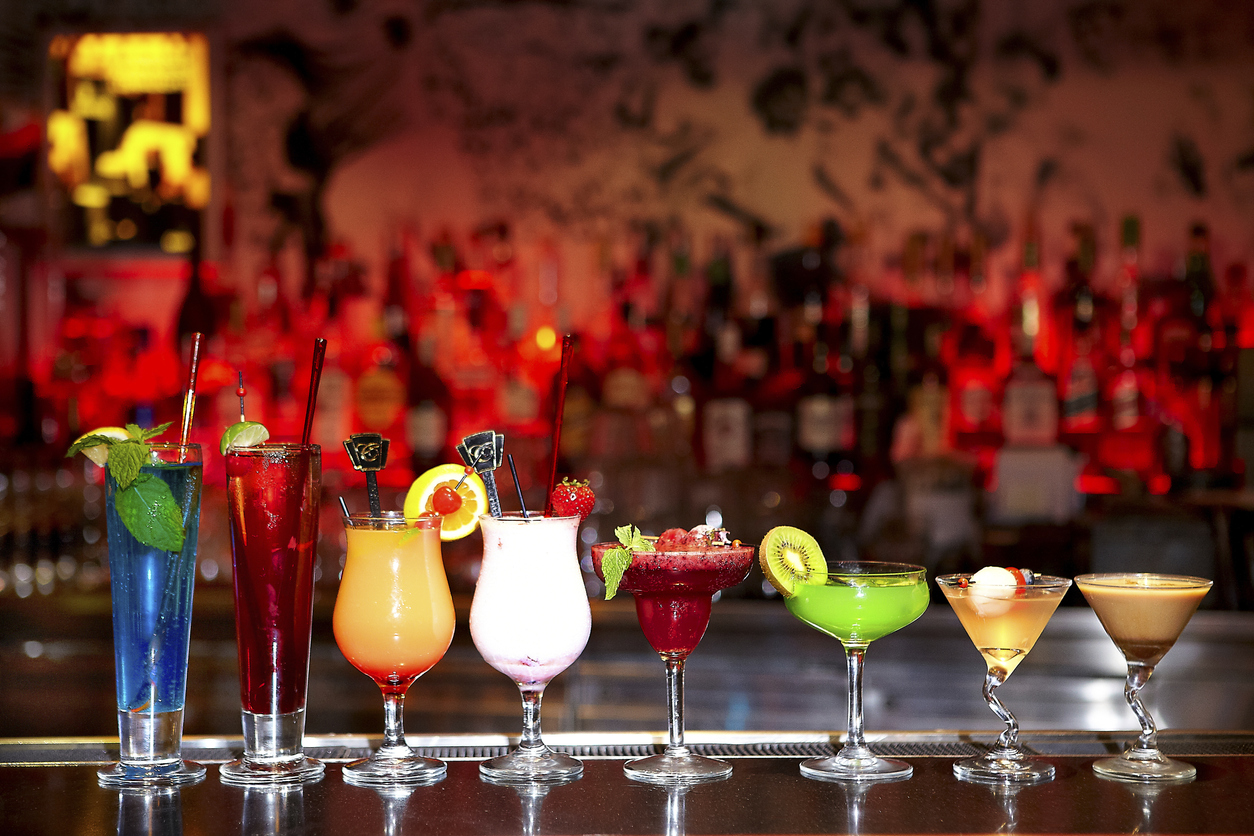 Vintage Tea Party
How about an elegant, quintessentially British experience? The Ivy Clifton Brasserie in Bristol offers a sumptuous afternoon tea service that's sure to impress your hens. Set in a beautifully decorated 1920s building, you'll be transported to a bygone era, complete with antique fittings and plush furnishing, creating the perfect atmosphere for your hen-do.
This is not just any tea party. The Ivy Clifton Brasserie takes its afternoon tea service to the next level with delicate sandwiches, delicious scones slathered in cream and jam, and an array of sweet treats. All this is accompanied by your choice of tea from a carefully curated selection or perhaps a glass of champagne for a touch of luxury. Savour the moment, soak in the ambience and enjoy the company of your closest friends in this delightful setting for an afternoon to remember.
Ivy Clifton Brasserie, 42-44 Caledonia Pl, Clifton, Bristol BS8 4DN.
Wine-Tasting
A wine-tasting experience at Averys Wine Merchants offers a sophisticated and cultured hen-do activity. With a history dating back to 1793, this family-owned wine merchant is an authority on all things wine, making it the perfect destination for a bride-to-be who appreciates life's finer things.
But this isn't a stuffy wine tasting; it's a fun, interactive experience designed to enlighten and entertain. The knowledgeable staff at Avery's guides you through the wine-tasting process, teaching you how to swirl, sniff, and sip like a pro. Consider hosting a blind tasting, with a prize for the person who can correctly identify the most wines, for a competitive twist on this refined activity.
Averys Wine Merchants, 9 Culver St, Bristol BS1 5LD.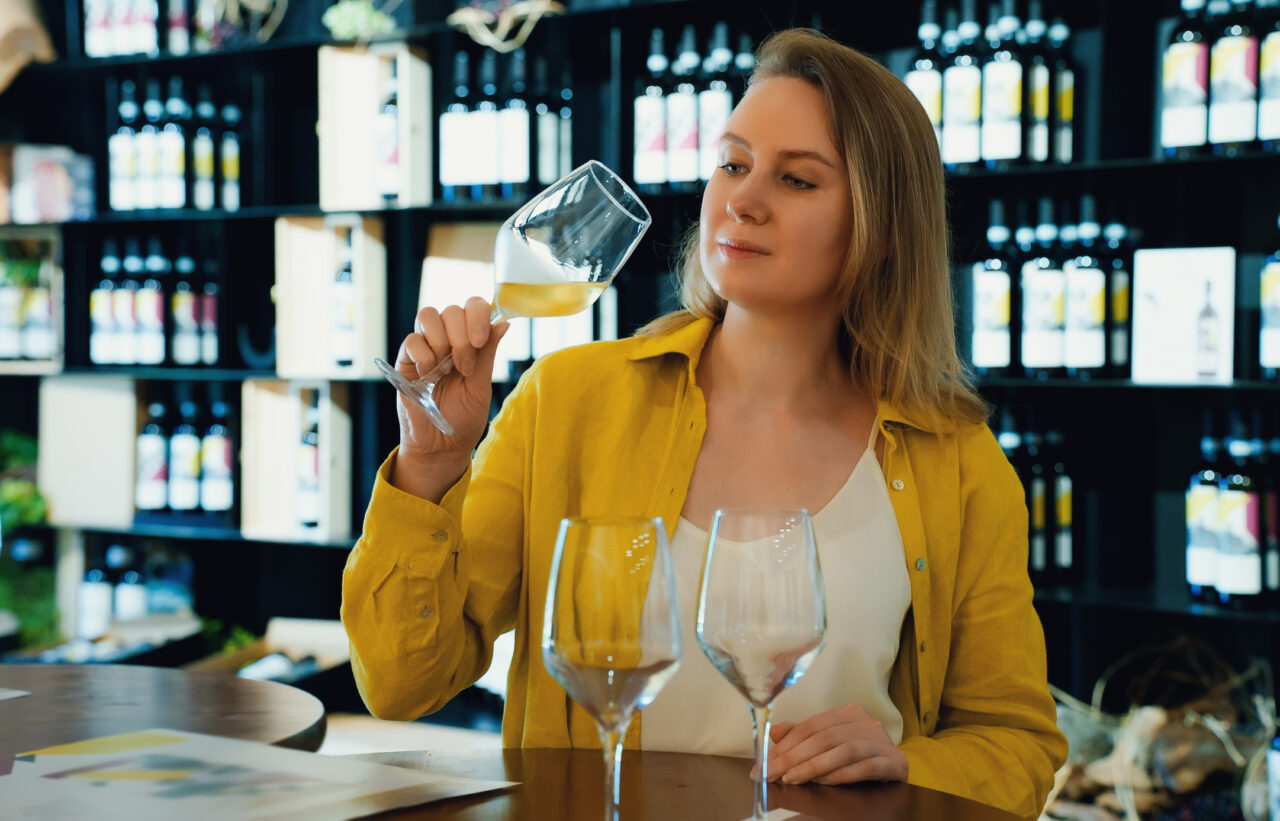 Art Class
For those with a creative streak, an art class is a unique way to celebrate the bride-to-be's special day. With options for pottery, painting, and more, this experience provides the opportunity to create lasting mementoes of the hen-do.
But this isn't just about creating a keepsake; it's about sparking creativity and collaboration among the bridal party. Consider a group project, such as a collaborative painting or a pottery challenge. This can lead to plenty of laughs and a sense of accomplishment.
Boat Tour
If you're keen to explore Bristol from a unique perspective, a boat tour offers a brilliant way to see the city. Whether you choose a leisurely tour around the harbour or a lively party boat, you'll get to enjoy the beauty of Bristol's waterways and landmarks from the deck of a private boat.
Boat tours aren't just about sightseeing; they provide a serene backdrop for your hen-do. With options to cater food and drinks onboard, you can transform this experience into a floating party. Why not choose a theme for your boat tour? From a 'nautical chic' dress code to a 'Pirates of the Caribbean' party, the possibilities are endless.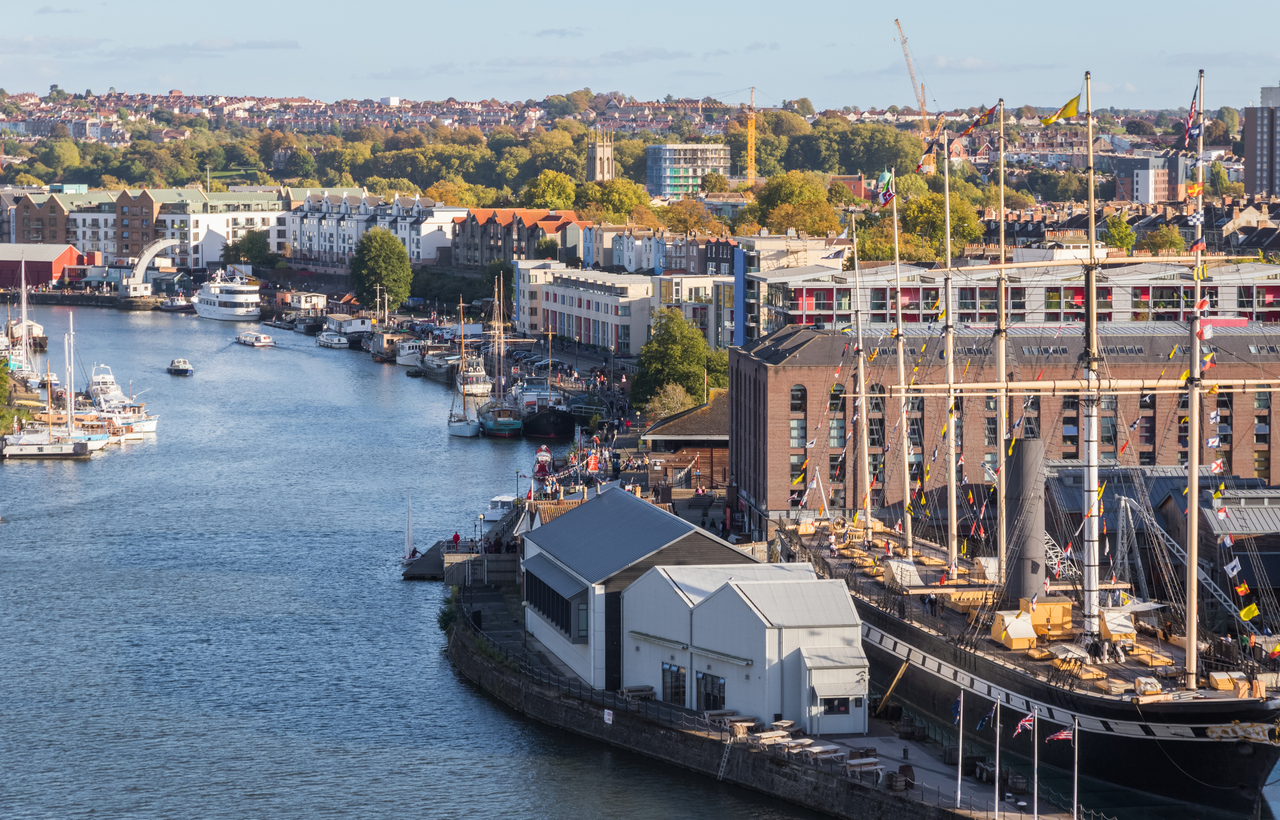 Nightlife Experience
Bristol is renowned for its vibrant nightlife, making it a fantastic destination for a hen-do. Whether you're dancing the night away at PRYZM, soaking up the live music at Thekla, or exploring the historic Old City district on a pub crawl, there are options to suit every taste.
But Bristol's nightlife isn't just about partying; it's about experiencing the city's unique blend of history and modernity. Don't miss out on local events like the Bristol Jazz & Blues Festival if your dates align. This could be a fantastic way to incorporate live music into your day, giving you a taste of Bristol's thriving music scene.
PRYZM, The South Buildings, Canon's Rd, Bristol BS1 5UH

Thekla, The Grove, East Mud Dock, Bristol BS1 4RB.
Street Art Tour
Bristol is the birthplace of Banksy, and as such, it boasts an impressive array of street art. A guided tour of the city's colourful street art scene offers a cultural and informative experience, perfect for a bachelorette party looking for something different.
Street art tours aren't just a feast for the eyes; they're a chance to learn about the history and culture of Bristol through its vibrant urban art. Consider booking a graffiti art workshop after your tour. This allows you to create your own street art inspired by what you've seen on the tour, creating a unique memento of your Bristol hen-do.
Dance Class
Dance classes are a fun, inclusive, and active idea. Whether it's salsa at Salsa Souls or pole dancing at 360 Pole Dancing, this is an opportunity to let your hair down and get your groove on. No matter your dancing prowess, these classes are designed to cater to all levels, making it a great way to bond with your fellow hens. A dance class isn't just about learning some new moves; it's about creating memories and laughter.
Salsa Souls, Victoria Methodist Church, 1A Whiteladies Rd, Bristol BS8 1NU

360 Pole Dancing, BV Studios, Philip St, Bedminster, Bristol BS3 4EA.
Conclusion
Planning a hen-do is all about crafting an experience that captures the bride-to-be's personality and preferences. With its eclectic mix of activities, Bristol is the perfect canvas on which to paint your perfect bachelorette experience.
Whether you choose a luxurious spa retreat, a high-flying adventure, or a tour of the city's cultural highlights, your day will surely be memorable. So choose an activity from our list, start planning, and make the stagette as unique and unforgettable as the bride herself.
FAQs

Is Bristol good for a hen party?

Yes, Bristol is an excellent choice for a hen party. With its vibrant nightlife, rich cultural offerings, and fun activities, it caters to all sorts of preferences and tastes.

Who usually pays for the hen party?

Typically, the cost of the hen party is shared among the attendees, excluding the bride. However, this can vary depending on the group's preferences and customs. 

Does the hen party pay for the bride?

Generally, the bride does not pay for her own hen party. It's customary for the attendees to cover the bride's share as a treat in the run-up to her big day.