HOW MUCH
IS A PRIVATE CHEF

Looking for a private chef for your home or an event? Find out the cost per hour to hire a private chef in the UK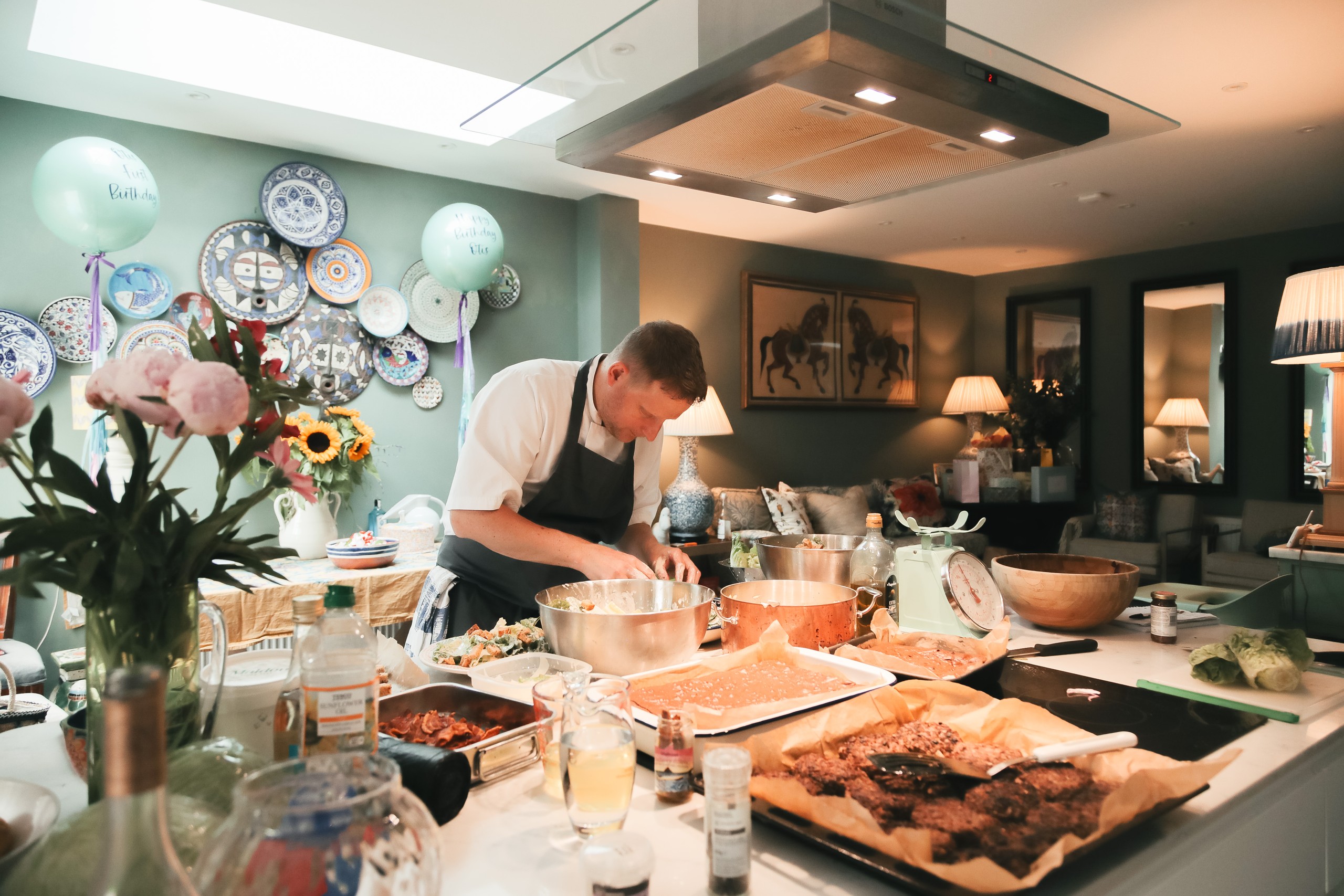 Unsure how much a private chef costs? Look no further! Whether you're looking for a full-time, part-time or on-demand private chef for special occasions, we're here to break down the price and find you a perfect match. Keep reading to find out how much a private chef costs and what to expect from the private chef cost per hour in the UK.
Full-time or part-time private chefs for your home 
A private chef takes the pressure out of cooking, giving you more freedom to do the things you enjoy and spend time with your loved ones. Even if someone in your family has complex dietary requirements like kosher or gluten-free, or you need to follow a nutritionist-recommended diet such as low histamine, they provide the extra help you need. Make life easier by hiring a full or part-time private chef.
What does a private chef do?
Your private chef will engage in detailed consultation with you to understand your dietary preferences and requirements. They will then design a bespoke weekly menu tailored to your tastes. Alongside this, they will propose an initial estimate for the ingredient budget, which you can review and adjust as necessary. Once you're satisfied with the menu, the chef will finalise the ingredient budget for the upcoming week or month.
Moreover, your private chef offers the flexibility to cater to unexpected social events. If you find yourself hosting impromptu gatherings – perhaps friends visiting from out of town – simply inform your chef. They can swiftly adapt the menu to accommodate your guests, ensuring a delightful dining experience for everyone involved.
How much is a private chef per hour in the UK?
If you are looking for a chef to help you on a regular basis or during a holiday, we offer the option of hiring a private chef by the hour or by the day. These prices do not include travel or accommodation. You can expect to pay £18-£25 per hour for a full-time chef working 8-12 hours per day preparing meals for your household. 
The cost of hiring a full-time or part-time chef can change depending on the level of chef you pick, such as an experienced private or Michelin-star chef. In addition, the ingredient cost varies according to the number of people, so it usually works out more cost-effective to have six or more in your household. For example, buying a rack of lamb or a sack of potatoes is more affordable when you have more people in your home. Plus, it cuts down food waste!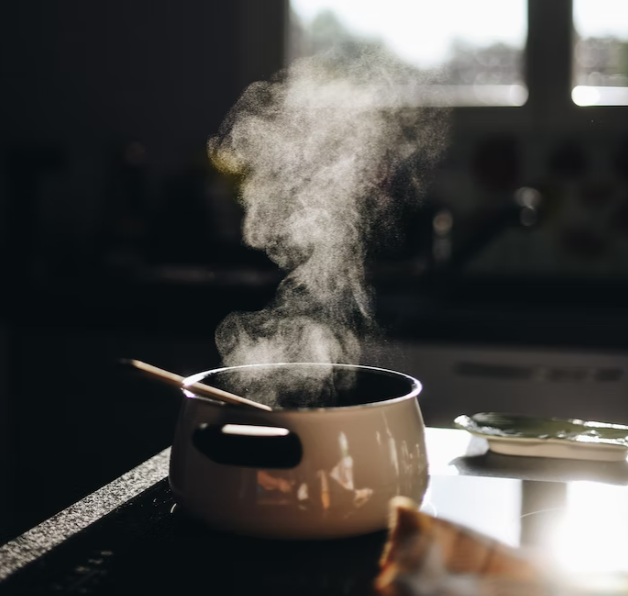 About us
Yhangry is a private chef platform that has been featured on Dragons' Den. If you are planning to host dinner, you can find and book local private chefs to cook in your home. You simply choose from our chefs' menus starting from £25pp. The chef will bring the shopping, cook up a feast and clean up in the kitchen, so you get to enjoy a fabulous time with your loved ones without having to worry about the cooking.

On-demand private chef
Are you looking for some one-off catering help? Perhaps you have an event, an important celebration or a stressful week approaching. Hiring an on-demand private chef is the perfect way to impress your guests without having to lift a finger. It's also ideal for batch-cooking some nutritious meals when you're having a very demanding week. Rather than opting for a takeaway, you'll have healthy meals ready to go when you need them. With the help of an on-demand private chef, you don't have to worry about food shopping, preparation or cooking. Simply sit back and enjoy restaurant-quality cuisine in the comfort of your home or at your much-anticipated event.
How much is a private chef on-demand?
The cost of hiring a private chef depends on the type of service you are looking for.
For a restaurant-style dining experience in your home or rented venue, the total cost will depend on the type of menu and service required. For example, a simple 3-course menu might start at £30 per person, with prices ranging up to £300 per person. This can depend on:
Type of menu – casual vs multi-course fine dining

Calibre of the chef – experienced private chef or celebrity MasterChef.
If you wish to book a private chef for a birthday dinner, a hen party or a summer bbq in the garden, we recommend browsing our chefs and their signature menus with transparent pricing. You can select your preferred category and tailor the search to your requirements. Alternatively, request a free quote and receive personalised menus from available chefs!
What does the price of hiring a private chef include? 
At yhangry, our goal is to provide you with a seamless and delightful dining experience. When you hire a private chef with us, the chef sources the freshest ingredients and prepares the meals at your home or chosen venue. For parties of less than ten people, your private chef will serve between courses and take care of the clean-up, leaving you free to enjoy your event.
We have various options to choose from, including Mediterranean menus, meal prepping, fine dining or afternoon tea. Moreover, whatever your catering needs, our chefs can work with your party's dietary requirements to ensure everyone has a blissful dining experience. 
Please note that each of our chefs sets a minimum spend for their menus, typically starting at £200. To avoid additional per-head charges, a minimum number of guests may be required for booking. 
Regardless of whether you're hosting a small gathering of two or a larger party of 20, the chef will dedicate their entire day to your event, including shopping and travel time. Additionally, please remember that due to economies of scale, the grocery expenses for a smaller party of two can often be similar to that of a party of four. 
How much is a private chef during the holidays?
If you wish to have a private chef for the holidays, you'll find options to hire by the hour or by the day. In peak times, prices can range between £35-£60 per hour or £200-£1500 per day and do not include travel or accommodation.
Please note that if you're looking to hire a private chef at Christmas, the cost and availability can vary because of more travel difficulties, higher demand and different peak times. 
You can read more about hiring chefs for Christmas Day on our blog.