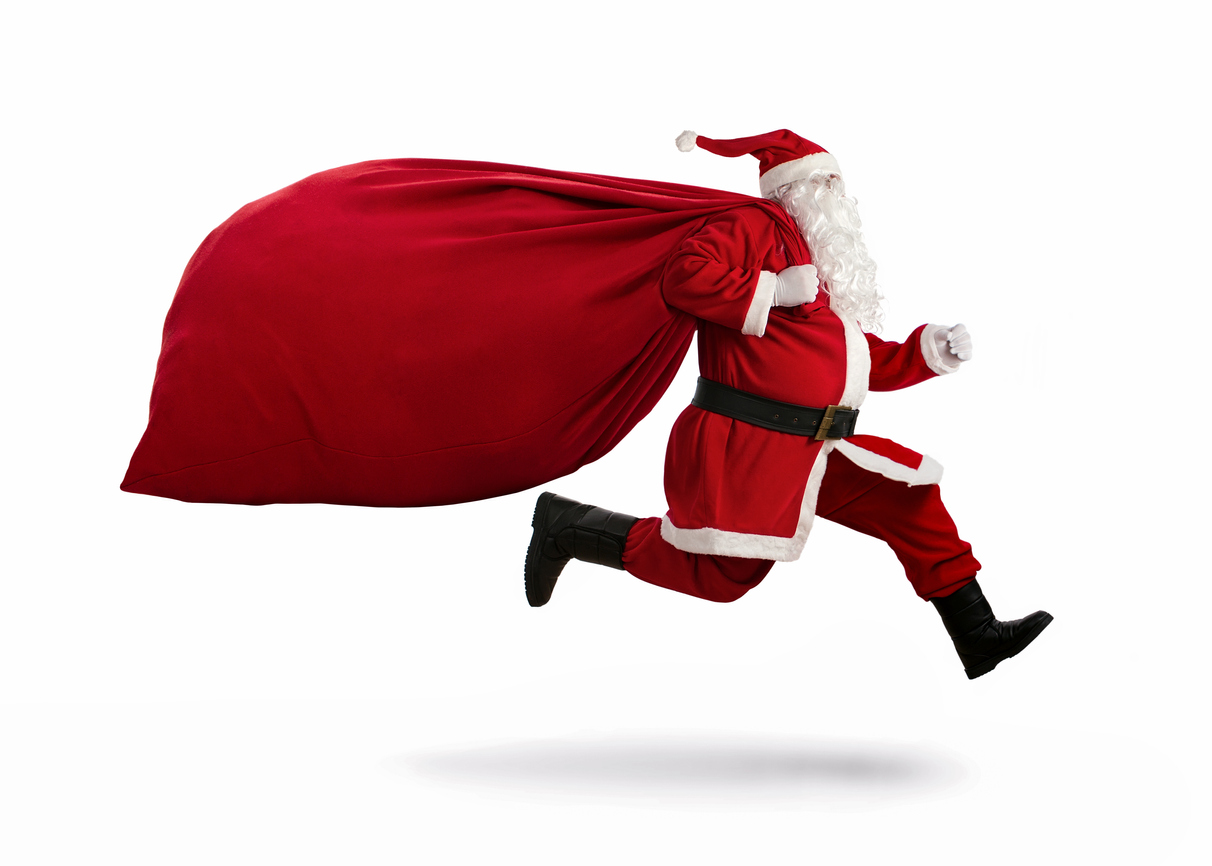 Has your Christmas gift-giving game for Mum been a bit predictable of late? As each festive season approaches, do you find yourself reverting to the usual 'safe' gifts like perfumes or maybe a new scarf? Well, it's time to breathe new life into your holiday surprises! This year, we're turning up the festive cheer with a list of Christmas gift ideas for Mum that are as unique as she is. We're venturing beyond the world of off-the-shelf trinkets to bring you a curated list of personalised presents, exquisite treats, and memorable experiences that you will cherish. Ready to swap that polite smile for a jaw-dropping 'wow'? Stay tuned as we reveal the secrets to making this Christmas a memorable one for your mum.
1. In-Home Personal Chef Experience
For the mum who loves fine dining, a personal chef experience is a remarkable gift. The chef, selected from a highly esteemed culinary company, will whip up a bespoke menu, taking into account her culinary preferences and dietary needs. Beyond a scrumptious meal, this service includes a night filled with engaging stories about the food's origin and cooking techniques. As the cherry on top, she'll enjoy a restaurant-quality meal without the cleaning up afterwards. It's a present that marries luxury and convenience right in her own home.
2. Personalised Art Commission
For an artistically inclined mum, a personalised piece of art is a truly thoughtful gift. By collaborating with a skilled artist, you could present a bespoke piece that encapsulates her essence. Be it a vibrant portrayal of her favourite spot in the garden or a touching family portrait, it's sure to be a treasure for years to come. This unique present will not just adorn her walls but also serve as a tangible representation of her life's joys.
3. Boutique Fitness Class Membership
For the health-conscious mum, an exclusive membership to a boutique fitness class is a wonderful surprise. These classes, curated by renowned fitness professionals, can transform her living room into a fitness studio. Whether she's into yoga, pilates, or high-intensity workouts, she'll be able to dive into her passion right from home. Beyond fitness, this gift offers the chance to be part of an inspiring community of health enthusiasts. It's not just a present; it's an investment in her wellness journey.
4. Organic Tea Subscription
For the mum who treasures her tea time, a subscription to an organic tea service brings the world to her teapot. Every delivery unboxes a thoughtfully chosen collection of sustainably produced teas from diverse origins. She'll delight in exploring an array of flavours, from familiar classics to unusual, exotic blends. Each cup becomes a narrative, a journey through lush tea gardens and rich histories, with the included tasting notes as her guide. This heartfelt gift is not just about the tea; it's an invitation to embark on an aromatic journey, a monthly rendezvous with tranquillity and exploration.
5. Personalised Herb Garden
Does your mum have a soft spot for gardening or cooking? A personalised indoor herb garden combines both passions into an exceptional gift. Thoughtfully designed by innovative gardening companies, these compact gardens come pre-planted with a variety of organic herbs. The joy of nurturing and harvesting her own herbs, like aromatic basil, refreshing mint, or fragrant parsley, will bring a fresh twist to her culinary adventures. This present isn't just about the delightful herb planter that adds a dash of green to her interior decor. It's about the journey of growth, the anticipation of harvest, and the simple joy of home-grown freshness. A gift that keeps giving, it's a testimony to your understanding of her hobbies and passions.
6. Exquisite Getaway
Why not surprise your mum with an exquisite getaway? Various travel agencies specialise in designing unique trips that cater to her personal preferences. Picture her strolling down the cobbled streets of an old European city or basking in the tropical sun on a pristine beach. These packages ensure a smooth escape with curated itineraries, charming accommodations, and local delights, letting her explore and unwind without the hassle of planning. More than a gift, this is an opportunity to create precious memories and enrich her life with fresh experiences. It's a testament to her adventurous spirit and your loving care.
7. Luxury Silk Sleep Set
The ultimate expression of indulgence and comfort, a luxury silk sleep set can transform her nightly ritual into a sumptuous treat. This luxurious set, brought to you by elite sleepwear brands, wraps her in a cocoon of pure silk, offering an unparalleled night's sleep. Comprising a silk sleep mask, a plush pillowcase, and a pair of opulent pyjamas, this set promises to pamper her skin while ensuring deep and restful sleep. Known for its skin rejuvenating properties, silk goes beyond comfort, making it a beauty accessory as much as a sleep aid. This splendid sleep set combines the essence of elegance, wellness, and everyday luxury, turning bedtime into a lavish affair that your mum will eagerly anticipate.
8. Aromatherapy Home Spa Kit
For the mum who relishes a touch of self-care and tranquillity, an aromatherapy home spa kit serves as an idyllic Christmas gift. Expertly assembled by wellness brands with a deep understanding of holistic health, these kits encompass an array of nurturing products. Essential oils, mineral-rich bath salts, aromatic candles, and a plush bathrobe come together to recreate the indulgent experience of a day spa within the comfort of her own home. As she immerses herself in the calming notes of lavender or the revitalising scent of eucalyptus, she can escape the hustle and bustle of daily life and bask in a few moments of serenity. Your gift becomes a daily invitation for her to pause, rejuvenate, and honour herself.
9. Bespoke Jewellery
Jewellery is often an emotional and memorable suprise. However, bespoke jewellery takes it one step further. A piece of bespoke jewellery, meticulously crafted by expert artisans, is a beautiful expression of your love and gratitude for your mum. Whether it's a pendant bearing her initials, a bracelet with gemstones signifying her birth month, or a custom-engraved ring, every piece tells a unique story. With a combination of high-quality materials and unparalleled craftsmanship, this is not just an ornament but a timeless keepsake. This Christmas, let her unwrap a box that holds something as unique and precious as she is to you.
9. Cooking Workshop
For the mum who revels in culinary creativity, a spot in a luxury cooking workshop could be an unforgettable Christmas surprise. These workshops, conducted by world-renowned chefs, offer an enriching hands-on experience. She'll learn to prepare exquisite gourmet dishes, pick up new techniques, and enhance her culinary repertoire. Beyond the practical skills, she'll enjoy the thrill of cooking in a professional-grade kitchen, adding a dash of culinary adventure to her Christmas. Gift her an immersive workshop that allows her to nurture her passion, create incredible flavours, and perhaps even discover a new favourite recipe.
Conclusion
With all these thoughtful and personal Christmas present ideas for your mum, you can make her feel cherished and appreciated this festive season. Remember, it's not just about the present itself but the love and thoughtfulness that go into choosing it. These presents are just tokens, meaningful symbols of the love and gratitude you hold for her. As you make your selection, remember that the most cherished gifts are those that speak to her passions, interests, and personality. This Christmas, celebrate your mum in the most special way. You know her best, and that makes you the perfect person to choose the gift that she'll treasure the most.
Introducing yhangry
Looking to make this Christmas a standout for your mum? Shift gears from the traditional gifts and give her a gastronomic delight she'll remember. Starting from a friendly £25 per person, how about arranging a gourmet dining experience right in the comfort of your home? This year, let a skilled chef take the reins, creating her favourite meals in your kitchen, offering her a much-deserved hiatus from her festive culinary duties.
It's not simply about the enticing dishes; it's the birth of a cherished memory. Envision it: no pre-holiday shopping tension, no cooking hassle, and no post-meal cleaning – just pure joy and priceless moments savoured over a mouth-watering feast.