Life is earmarked by birthdays. Each one is different and more unique than the last, and if you've made it to 60, you deserve all the happiness on that day and the days ahead. Turning 60 is such a big deal. Sixty years of laughter, love, happiness and beauty with the ones you care about the most. It might not all have been bliss, but you've accumulated the wisdom, experience, patience and virtues that come with this fabulous age, and we're so proud of you.
In this new decade, there's so much to look forward to. A few of these include exploring new interests, enjoying your hobbies, retirement, travelling and spending time with the grandkids or pets. 60 is a rewarding milestone, and you reap the fruits of your many labours. It's a timelapse of your life story, and you get to watch it with those who matter the most.
60th birthday parties could go a million ways, depending on the celebrant's interests. However, whether you're a celebrant or a party planner, we have the best ideas for this incredible birthday party. From glitz and glamour to a fun-filled activity-based celebration, we'll help you blow the guest of honour's mind and make this the perfect start to an amazing decade. Stick with us.
Planning a 60th birthday party
When planning a 60th birthday party, there are certain pressures one might experience. This may be borne from the expectations to deliver and exceed the celebrant's expectations (if they have any). Nevertheless, you can plan the best and most sentimental 60th birthday party ever with the right strategy. By so doing, everyone will be stunned by your efficiency as a party planner.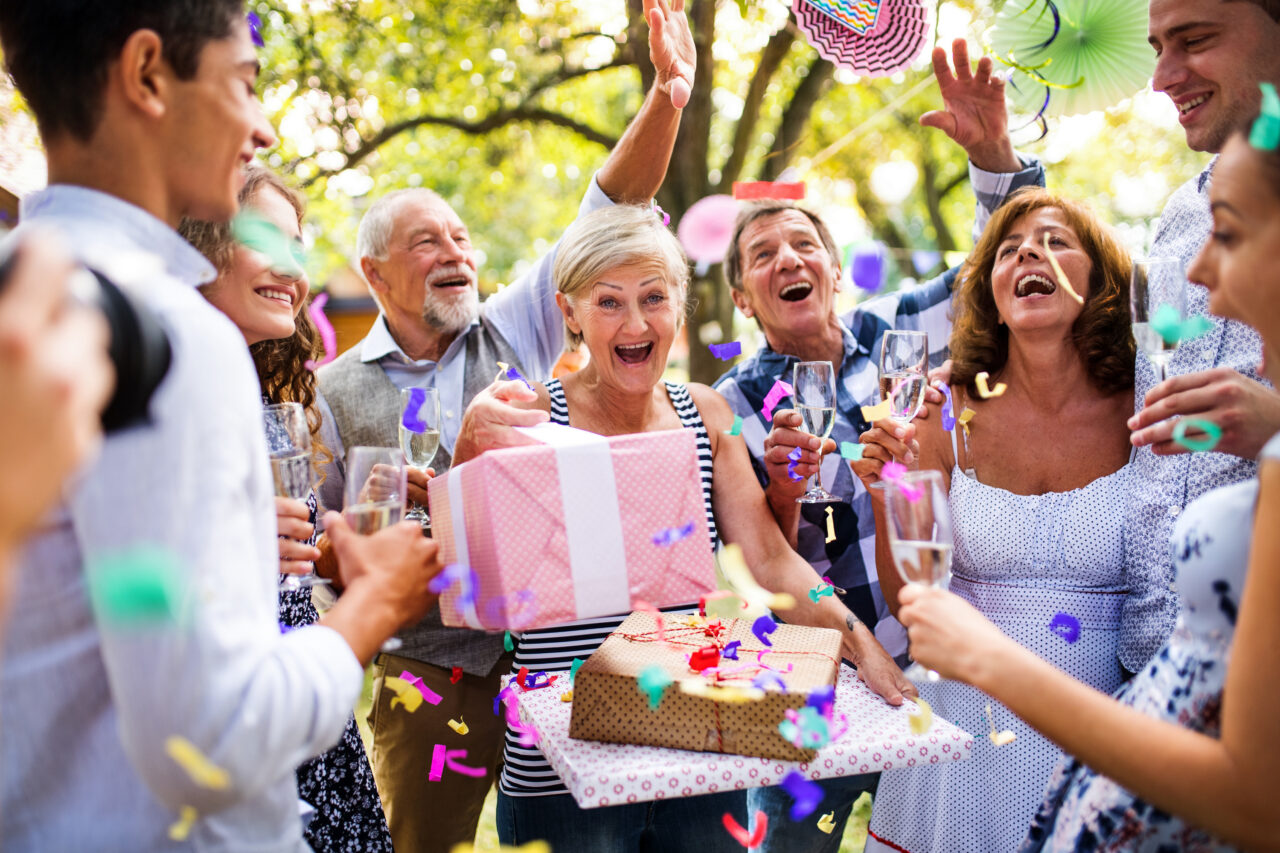 Here's how you can do that.
Step 1: Pick a theme
Themed parties are some of the most fun and interactive parties ever to exist. Choosing a theme is important because it helps you visualise and plan for everything else, from the decorations to the invitations, menu, party favours, activities and everything else.
With endless theme possibilities, deciding on one can invoke the paradox of choice. However, to deliver the best 60th birthday party, you'll need to think like the celebrant. What theme would appeal most to them? What theme would reflect the timelessness of their life story? Here are a few plausible 60th birthday theme ideas to steer you in the right direction.
Decade parties are nostalgic ways of celebrating and reliving past eras. They're also incredibly popular among diverse age groups, so your 60-year-old loved one might appreciate a decade party that highlights their favourite era. From the 70s to the 90s, the roaring 20s, the Victorian era, etc., there are so many amazing decades that you can bring to life at this 60th birthday party. With such a theme, a dress code may apply as guests may be expected to dress in their favourite era.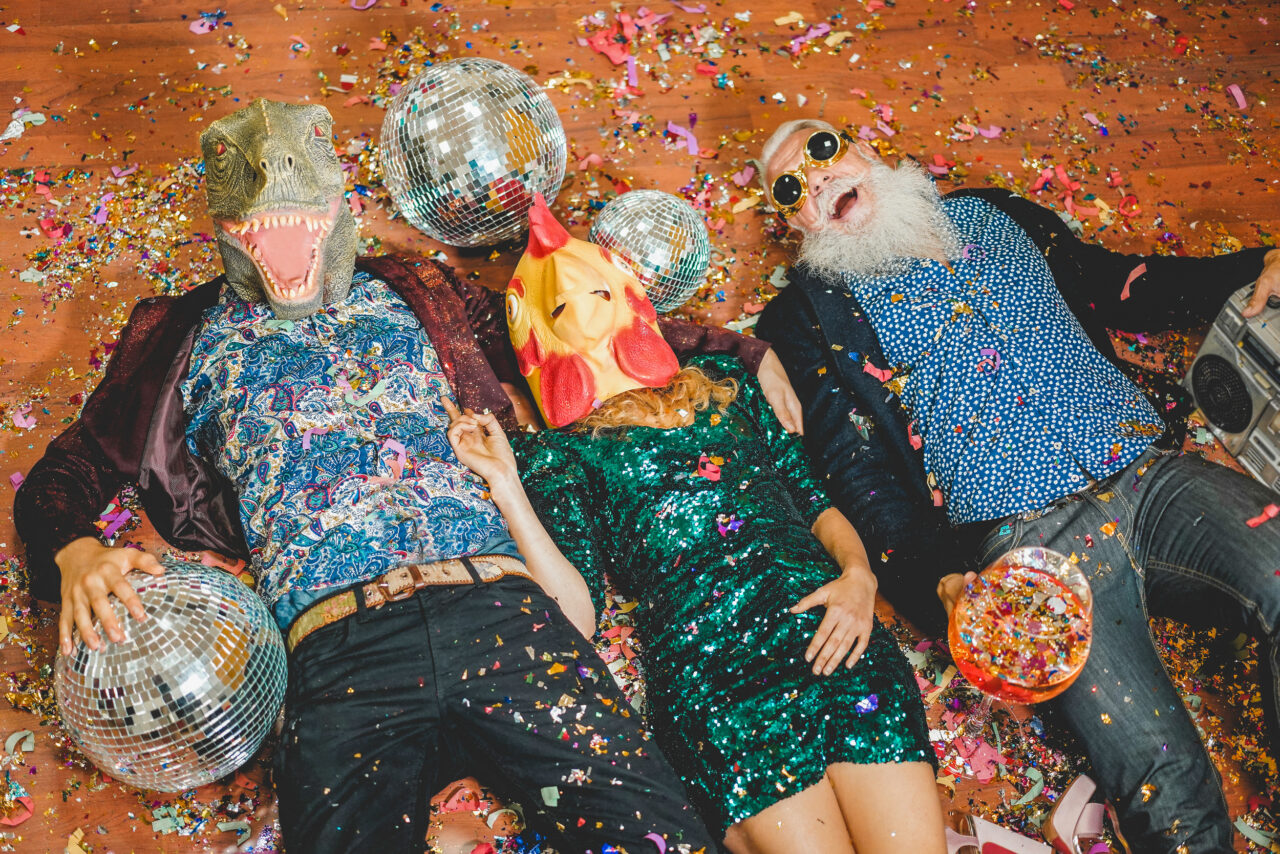 Everyone likes a good costume, as long as it's not the offensive type. It's a great way to be silly and dress like a favourite movie character, cartoon, celebrity or concept. While costumed parties may seem juvenile for a 60th birthday party, it's an incredibly fun way to reel in the remaining best years of one's life. Because, let's face it, laughter is the best quality you need when life hits you, and with a costumed party, you're appropriately dressed to laugh the hardships away. Examples of costume parties include disco parties, pirates, etc.
What better way to celebrate the elegant age of 60 than with a timeless black-and-white party? Black and white parties exude class and sophistication, beautifully depicting one's 60th year. These parties have an easy dress code and are best experienced with ballroom dancing. Make it a black-and-white masquerade birthday party with fine dining and exotic silverware to kick it up a notch. That'll make the news.
You only turn 60 once, so if you're going to throw a birthday party, you might as well do it right. Take it from Queen Victoria. It's your diamond jubilee, and this means there's no more appropriate time to go all out with the glitz and glamour than now. Hence, a 007, Vegas or casino-themed birthday party would be perfect. You and your guests can dress up in the appropriate ensemble and have a blast.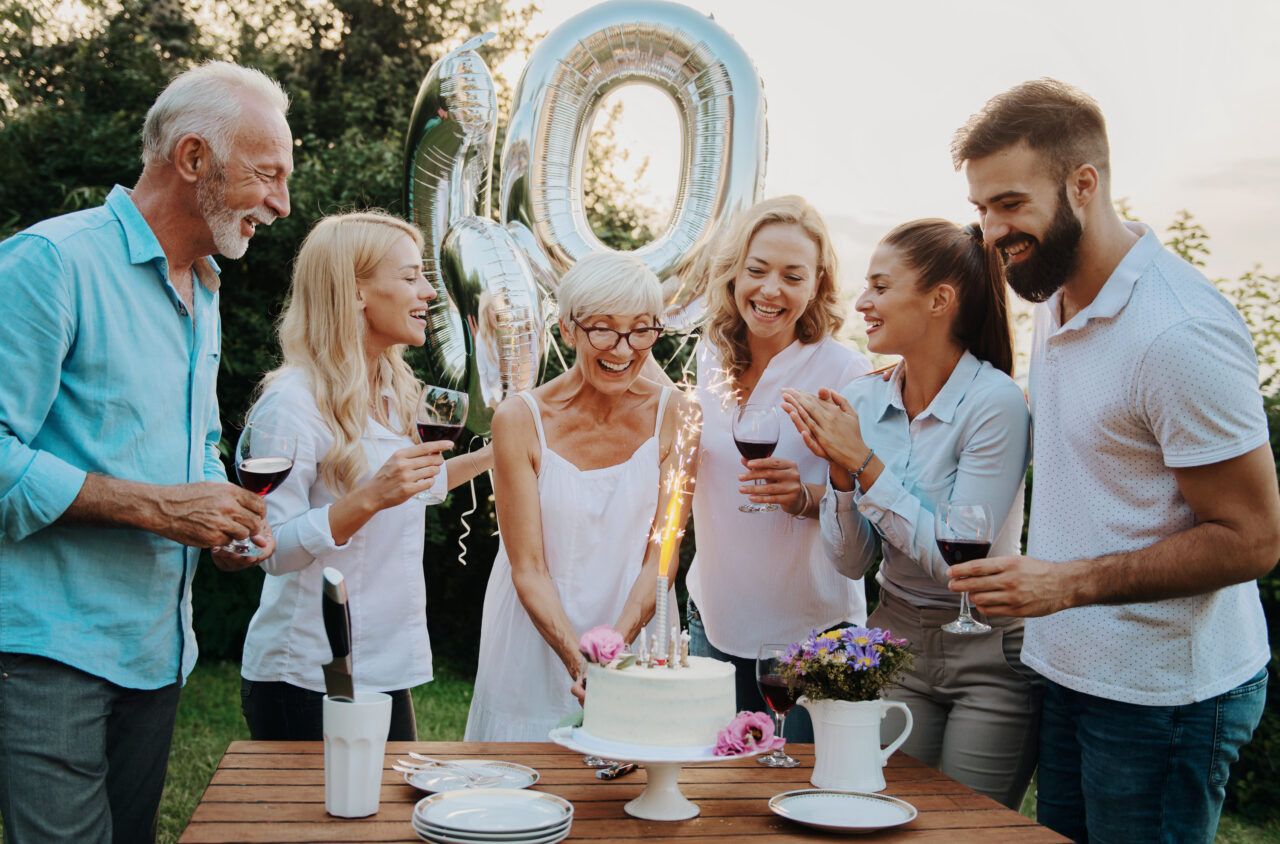 Garden parties are elegant events that depict high society, and choosing a garden-party theme for your 60th birthday party is a laid-back way to celebrate it with those you love. You can gather your guests for afternoon tea, finger foods, barbecue, etc., and play outdoor games.
Step 2: Book a caterer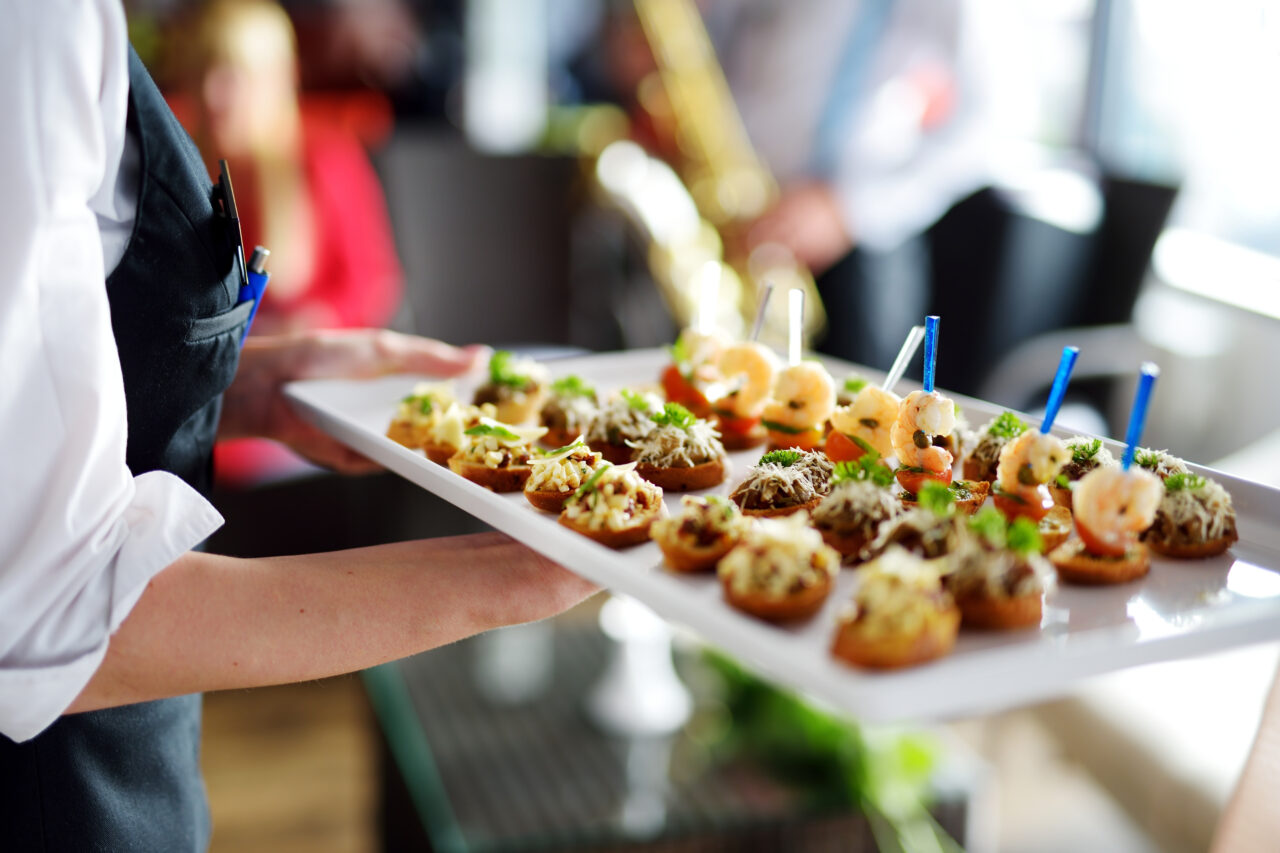 Booking a caterer or catering service for a 60th birthday party is one of the best things you can do for this event. You shouldn't be tasked with preparing all meals from scratch, nor should the celebrant.
So, by relinquishing this responsibility to reputable caterers on yhangry, you gain delicious theme-appropriate cuisines, excellent service and a 60th birthday party to remember. Because, let's face it, food is the element that ties birthday parties together. So, for a successful event, you need a 60th-birthday catering service with the following qualities:
Customisable menu plans: You need a catering service that offers bespoke menu plans. This way, you can create custom menus that accommodate your guests' dietary restrictions and allergies. 
Robust services: Cooking and serving ambrosial cuisines shouldn't be the only service offered by the caterer you plan to hire. Your first choice of a 60th birthday caterer should offer comprehensive catering services like table service, clean up, grocery shopping, wine pairing, heated plates, etc. This way, you're guaranteed the best experience. 
Culinary experience: You only turn 60 once and need a birthday caterer that will not mess things up. Experience and expertise are everything for caterers, so you need a caterer with a wealth of experience and seasoned expertise. 
Great ratings: Customer satisfaction ratings could make or mar businesses in the service industry. These ratings give an idea of the service quality offered by the catering company and inform you of what to expect. Hence, seeking out reviews and ratings of your catering candidates will help you make an informed decision for the 60th birthday party. 
Affordable quotes: Granted, you can splurge on your 60th birthday if you want to, but spending an arm and a leg on birthday catering isn't sustainable. Therefore, you need a catering service with affordable services, discounts or free booking credits. Luckily, yhangry is everything, and you can request a free quote today!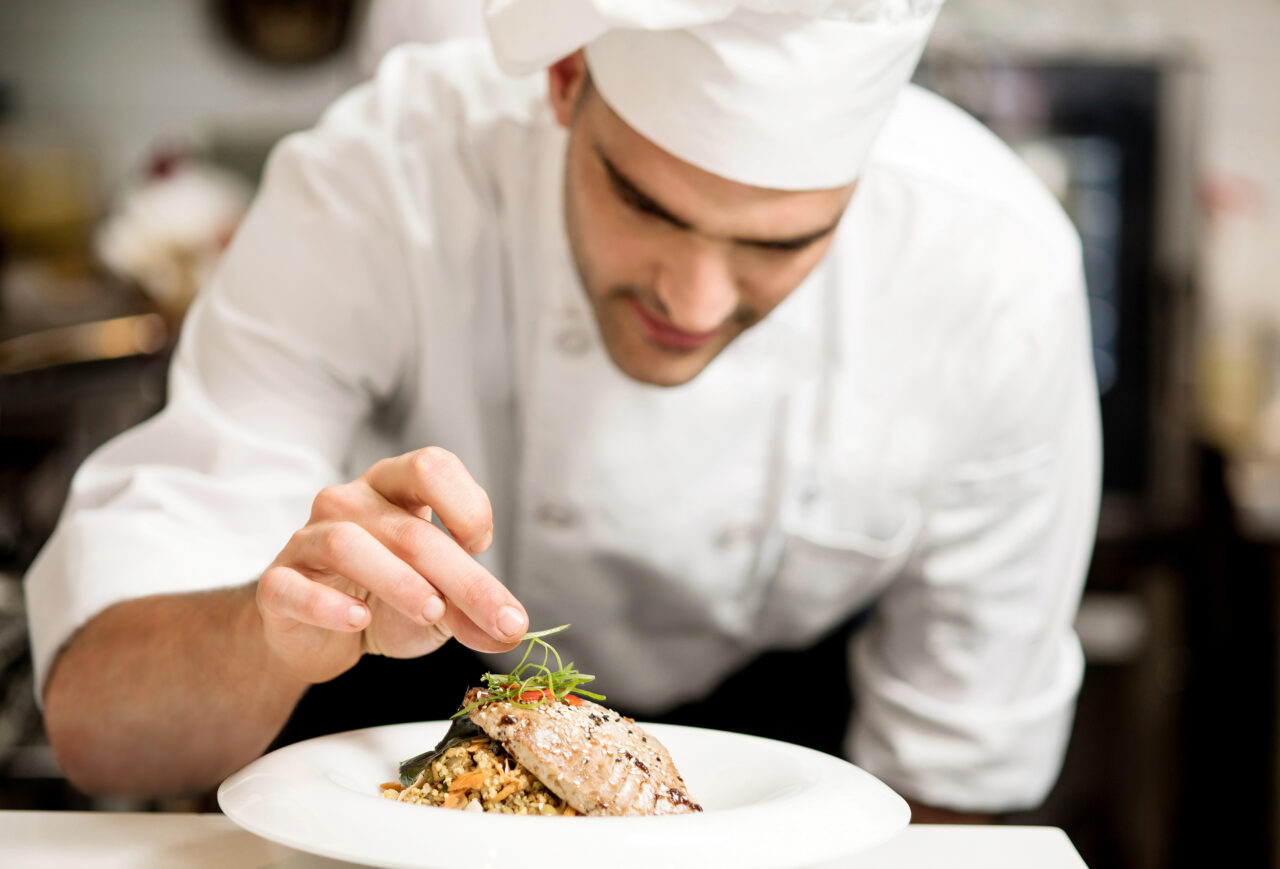 Yhangry's catering service satisfies these criteria and many others. We have award-winning private chefs and caterers with the most impressive resumes and highest ratings you might ever see. These resumes cover catering at diverse events and respectable institutions like the House of Commons, Michelin and Rosette stars, Masterchef competitions, celebrity clientele, etc.
Our chefs and caterers offer bespoke menu plans and an inclusive array of services at every event. Depending on the set theme, they can design and serve cuisines and finger foods that are theme-appropriate. For instance, a casino night birthday party would warrant some poker snacks, dice candy, domino brownies, etc. Surely, by choosing a yhangry birthday caterer, your 60th birthday soiree will be monumental.
Step 3: Choose a location/set the scene
Unless it's a destination 60th birthday party that involves travelling to a different city, county or country, you'll need to choose a location for the grand celebration. The theme you pick might influence the chosen event space. But it will surely affect the staging.
So, get some theme-appropriate decor, centrepieces and lighting – and create magic! Most people outsource this stage to event designers as they have access to the best vendors to fulfil your set vision. However, brace yourself for a lot of work if you do this solo.
Step 4: Plan the activities
What's a birthday party without fun activities? That's right, a meeting. Every party needs fun activities to entertain guests; a 60th birthday is no exception. However, because people of diverse age groups will likely be in attendance, you will surely need lots of activities that everyone can enjoy.
You can stick to the classics, from chair dancing to pinata popping and drinking games like charades, etc. You can incorporate the celebrant's favourite sports into the activities. Say, for instance, the celebrant loves football. You can arrange a mini goal post at the venue and start a 1v1 game. Or, you can incorporate adrenaline-filled activities to thrill the celebrant and guests. These activities could be swimming with dolphins, getting tattoos, skydiving, amusement parks, or anything. There are limitless options to choose from.
Step 5: Send the invites
Once you've got all your ducks in a row, you can begin sending out the invites. Invites can be virtual and sent via electronic mail. They can also be hard copies and mailed to the receiver. Either way, you'll need to design the invitations. 

The invitations need to portray elements of the theme. So if it's a disco-themed 60th birthday party, the invite should have a disco ball and clear information about the date, venue, event and dress code if there's one. There are many birthday invite templates on the internet. All you need to do is a bit of theme-based research to find the best. 
Step 6: Have a great time
Birthday parties, especially monumental ones like this, can be draining to plan and execute. You must not get swallowed by the responsibilities but allow yourself to enjoy the festivities and have a great time.
With the reputable service providers you've contracted, like yhangry, you're indemnified from possible risks or mishaps. It's all under control, so you can enjoy the music, dance, indulge in the amazing treats and cuisines, spark great conversations and have the best time at this 60th birthday party. Remember to capture the moments in your heart and on film, so you'll always have a piece of the magic to reflect on.
Conclusion
There are so many neat things about turning 60. You start being taken care of rather than being the carer. It's the year of your retirement transition when you enjoy your pension and have ample time to explore any interest you might have. It's the decade for enjoyment and relaxation, and what better way to usher it in than with a bang!
Your 60th birthday party must be fabulous, sentimental and fun, and there are endless ideas for planning it. However, regardless of the theme, venue or fun activity you have planned, partnering with a yhangry 60th birthday caterer will make the celebration one for the books.
FAQs

How can I make my 60th birthday super special?

Your 60th birthday party will be special if you surround yourself with those that mean the most to you. It can also be special if it's an interactive party where attendees participate in fun activities. However, pairing your 60th birthday party with a yhangry caterer serving local and intercontinental cuisines is a way to make your birthday party super special and memorable.

What's the traditional gift for a 60th birthday?

Traditionally, the appropriate 60th birthday gift is diamonds. This symbolises strength, endurance and excellence, qualities the 60-year-old celebrant possesses. So, anything diamond-themed, like a watch, necklace, bracelet, earrings or cufflinks, will do. Pair this diamond gift with red roses for the full glamorous effect. 

What is the colour of a 60th birthday party?

You can choose any colour for the birthday party, but ensure to tie them together with elements of silver and gold. So, if you're choosing a pastel blue colour scheme for the decor, add silver and gold trinkets, balloons, table settings, picture frames or flatware for that je ne sais quoi. 

What is the 60th year called?

The 60th year is called a diamond jubilee. This is why diamonds are the appropriate gift for someone who just turned 60. The 50th year is called the golden jubilee, and the 70th year is called the platinum jubilee.