From Budget to Michelin Chefs
Our marketplace has chefs for every price range, cuisine and event type. Experience food cooked by world-class chefs

Dietary needs / Allergies
Work with your chef to co-create a menu that fully takes care of all your guests' special needs, within your budget

Payment Protection
Your payment is only released to the chef by our platform, after they have satisfactorily catered to your event

Grocery shopping to clean up
Your chef will take care of the grocery shopping based on the finalised menu, and will be responsible for the clean up after

Cancellations and Refunds
You can cancel and receive a full refund up till 7 days before. Your payment is protected until after the event

Customer Support
We work hard to ensure a great customer experience from start to finish. Contact Us via email, phone or whatsapp
How it works
1
Enter your details
Tell us your budget, event details and food preferences to request a quote
2
Receive Menus and Quotes
Get personalised menus and price quotes from multiple chefs so you can compare
3
Chat to customise
Chat with your chef to customise. You can still make edits after booking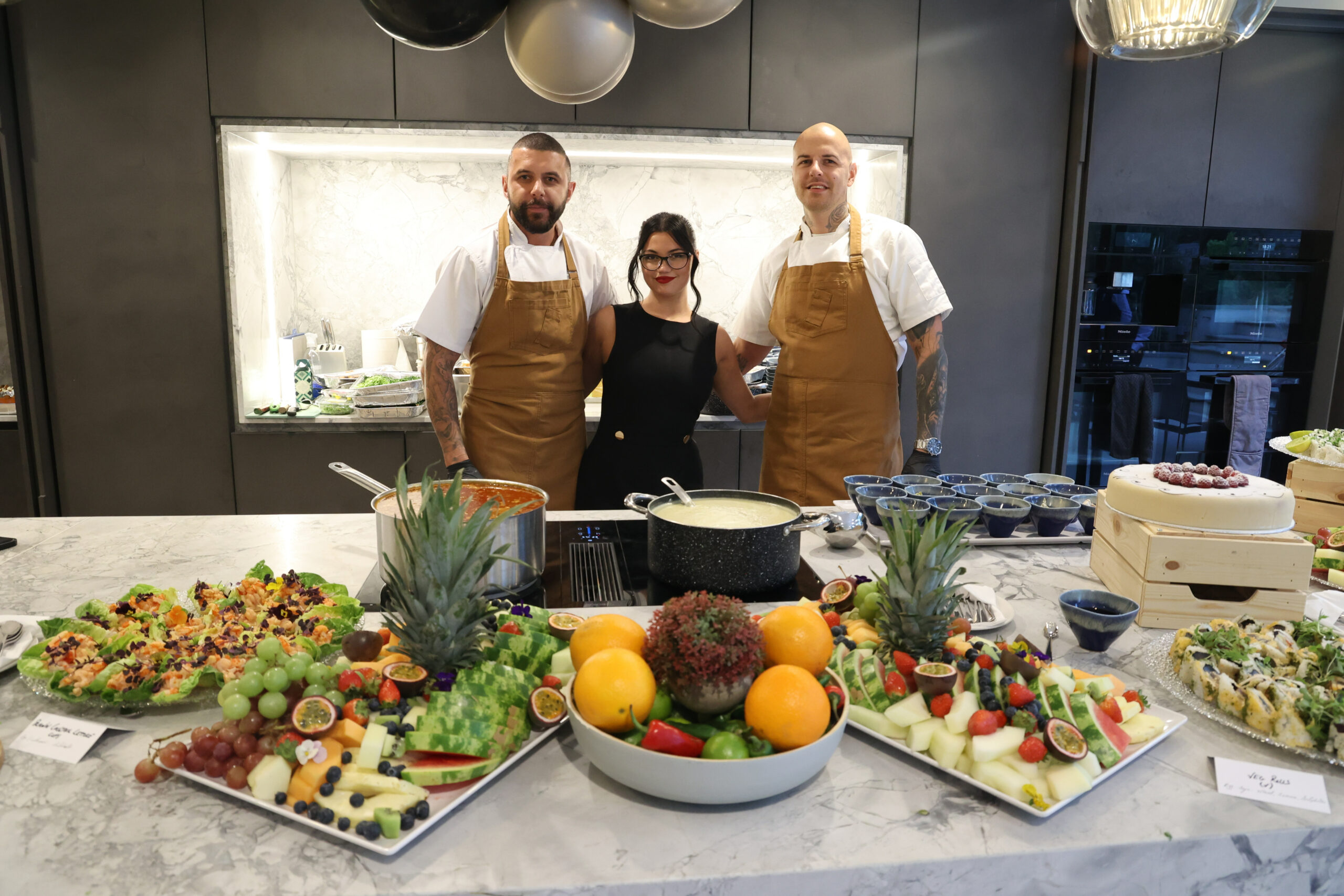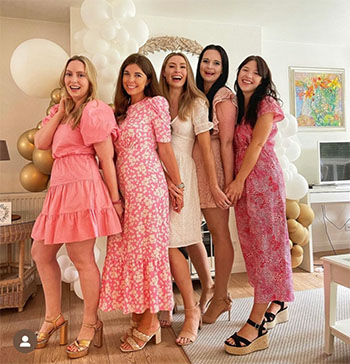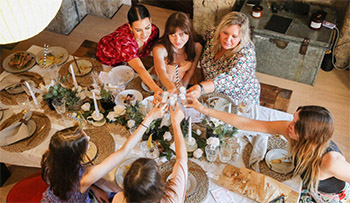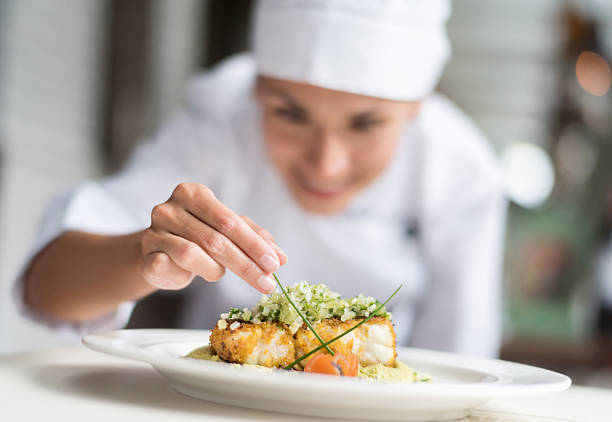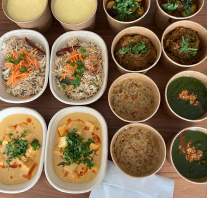 Featured in
Our Top FAQs
What equipment do I need to provide?
Our chefs usually use the equipment (pots, pans, oven, stone etc), and serve ware (glasses, plates, serving platters, etc) in the customers homes. If you are low on equipment or need the chef to provide this, please add this into your request (this will cost extra). Once booked in, you can directly message or call your chef to confirm on the exact equipment required. In case of BBQ equipment, we suggest hiring from AllensHire as the best option as they deliver within 48 hours and offer both charcoal and gas BBQs.
What is the minimum spend?
The minimum spend is £196.
What happens once I book?
Once you have placed your order, you will receive a booking confirmation e-mail containing further details pertaining to your event and you can also chat with the chef via your account. You can always edit guest number or dishes post booking. You will receive the menus and place cards via post. On the day of your event, the chef will arrive with the ingredients to cook a delicious meal for you while you relax with your friends.
I want to see some example menus
Click on the Explore Menus button to see ready-to-book Menus and their price quotes in your cuisine of choice. Menus are also available on Chef profile pages.
Can I create a personalised menu?
Yes, you can suggest any dishes you'd like to your chef and work with them to co-create a menu that takes care of all your guests' preferences as well as dietary restrictions.
Can I book waiters?
Yes, there is an option to book extra wait staff by asking your chef.
What our Customers say

For 10 people
Chef Jonny cooked for a group of 10 of us on 6th August for a Hen Party and he was amazing!! So polite and a lovely person to have in our home from the very beginning. He made lots of effort to strike up a conversation with any guest at the event whenever the time was right. The food was incredible – there wasn't one dish that anybody didn't enjoy. Jonny made his way around the kitchen confidently and at ease without having to disturb the event. He even took some group photos for us before cleaning the workspace and all pots and pans used! All of us agreed that he was an excellent chef and person. 11/10 would recommend and would absolutely book again to try some more of his menus! Thank you!

For 6 people
Just wanted to call up and say how fantastic the whole experience has been and I think you should ring in when it's this good! Communication was fantastic, our chef was great, the food was great. The best part was we booked very last minute with only a few days to go. We found the website incredibly easy to use. We searched using the filter, we knew we wanted Italian, we knew out budget. I love hosting but hate cooking. We have never used a private chef before – found this on google because it was a very last minute hen party for my fiancee. Would definitely use us again – any ideas what for? Yes big parties, it makes it really easy. But also thinking about family dinners, it just makes it so much easier and means I don't have to do a pile of washing up.

For 10 people
Hen Party – Summer Dinner
Clare stepped in last minute to cater for a hen party for us. She was super helpful, accommodating and creative. The food was delicious and exactly the sort of dinner we were hoping to create. It was plentiful, so much for leftovers the next day and looked beautiful.

For 13 people
Chef Dean – Hen Do weekend
We had Chef Dean for a hen do event and he was exceptional – great communication with before and during the event, flexible to accommodate timings and the food was delicious!! He left a bride-to-be and group of hens very happy! Would highly recommend for future events 🙂

For 19 people
Loved it! Fred was brilliant. Serving up a cracking 3 course meal to 19 hungry hens. Would recommend and can't wait to use the service again soon.

For 15 people
Hen Party Dumpling Dinner
Absolutely amazing! Shenny offered a flawless experience, the food was delicious and the service exceptional. Would 100% recommend!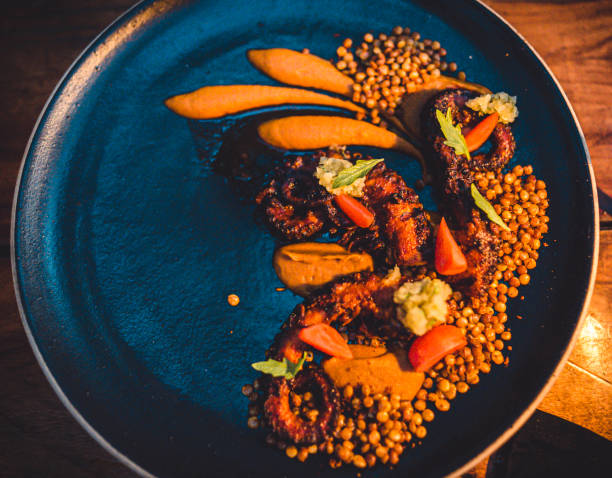 Hire a private chef for any occasion
Browse private chefs near you, or let us find you one