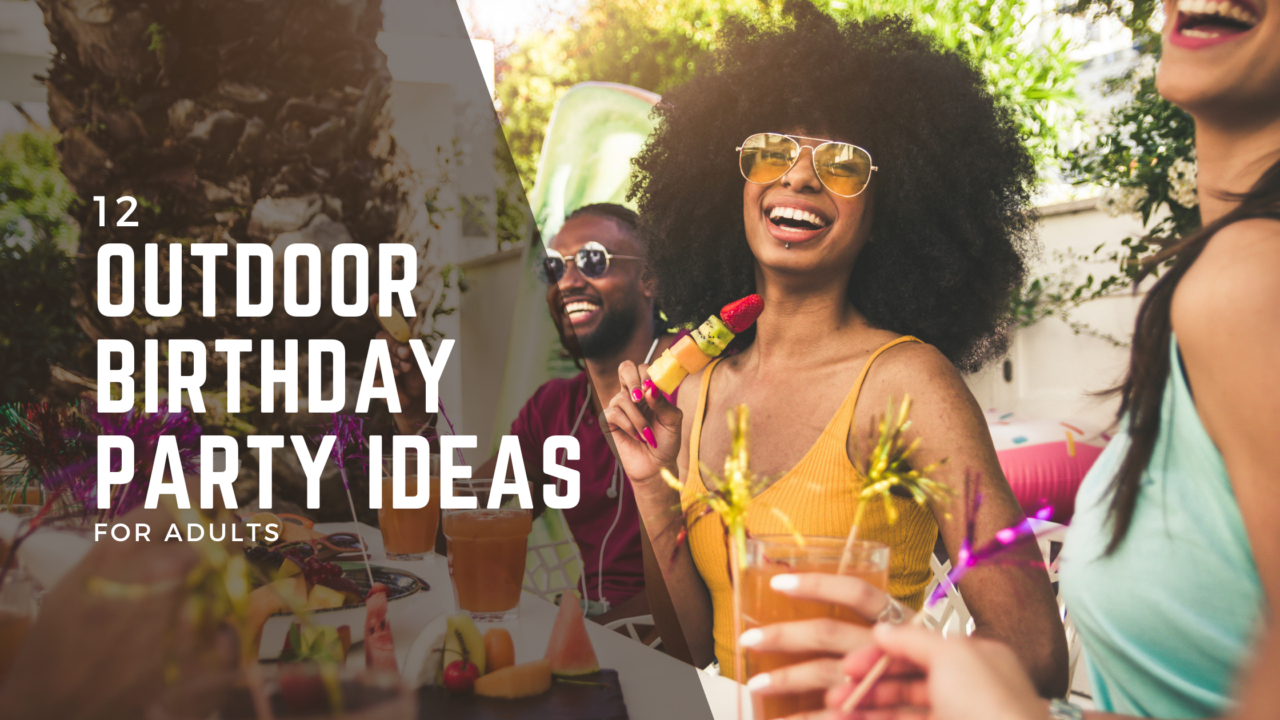 Children's birthday parties are fun and creative; they can be friends playing a sports day together or a themed event where they dress up as their favourite Disney characters.
For some reason, adult birthday parties are treated much more humourlessly. It seems that the more candles added to the birthday cake, the more fun is sucked out of the party. Why is this?
Adult birthday parties don't have to be sombre get-togethers or drab events; they should be a fun way to celebrate the past year and look forward to your next one. Every birthday should represent a new milestone in your life.
While inside parties can be fun, everyone knows the best ones are outdoors. Outdoor events need to be coordinated with the weather; obviously, there are far fewer outdoor party ideas that can be done in the cold of winter than in the peak of summer.
Below are the 12 best outdoor birthday party ideas for adults, hopefully inciting you to add more colour to your birthday party this year.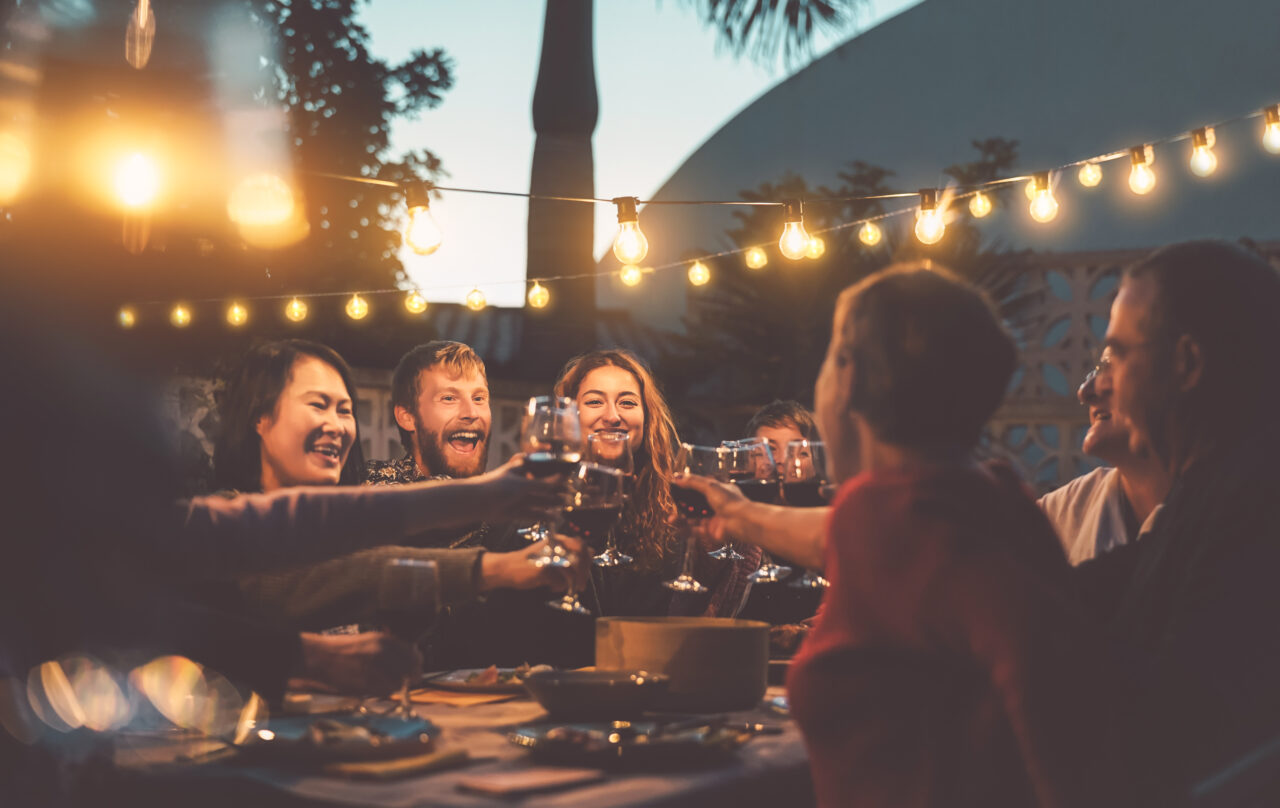 Dinner Party
A dinner party is a mature way to celebrate your birthday. Sharing stories with your closest friends over perfectly cooked meals is fun. You can cook these meals, but that takes some of the fun out of the party. Why should you spend all day in the kitchen at your own party?
The easiest and best way to get food for a dinner party is to hire a private chef. Private chefs used to be expensive and considered of use only to millionaires. However, thanks to services like yhangry, this has all changed.
Now it is easier than ever to contact a private chef who can cook perfect food for your dinner party. Yhangry connects you with chefs with years of experience cooking at some of the finest restaurants.
These chefs can create perfect bespoke menus that suit your taste buds and guests' culinary needs. Hiring a private chef to cook for your party will heighten the event and make it even more special.
If you're interested in hiring a private chef, you should get a quote from yhangry, who can connect you with a chef for your birthday party within your budget.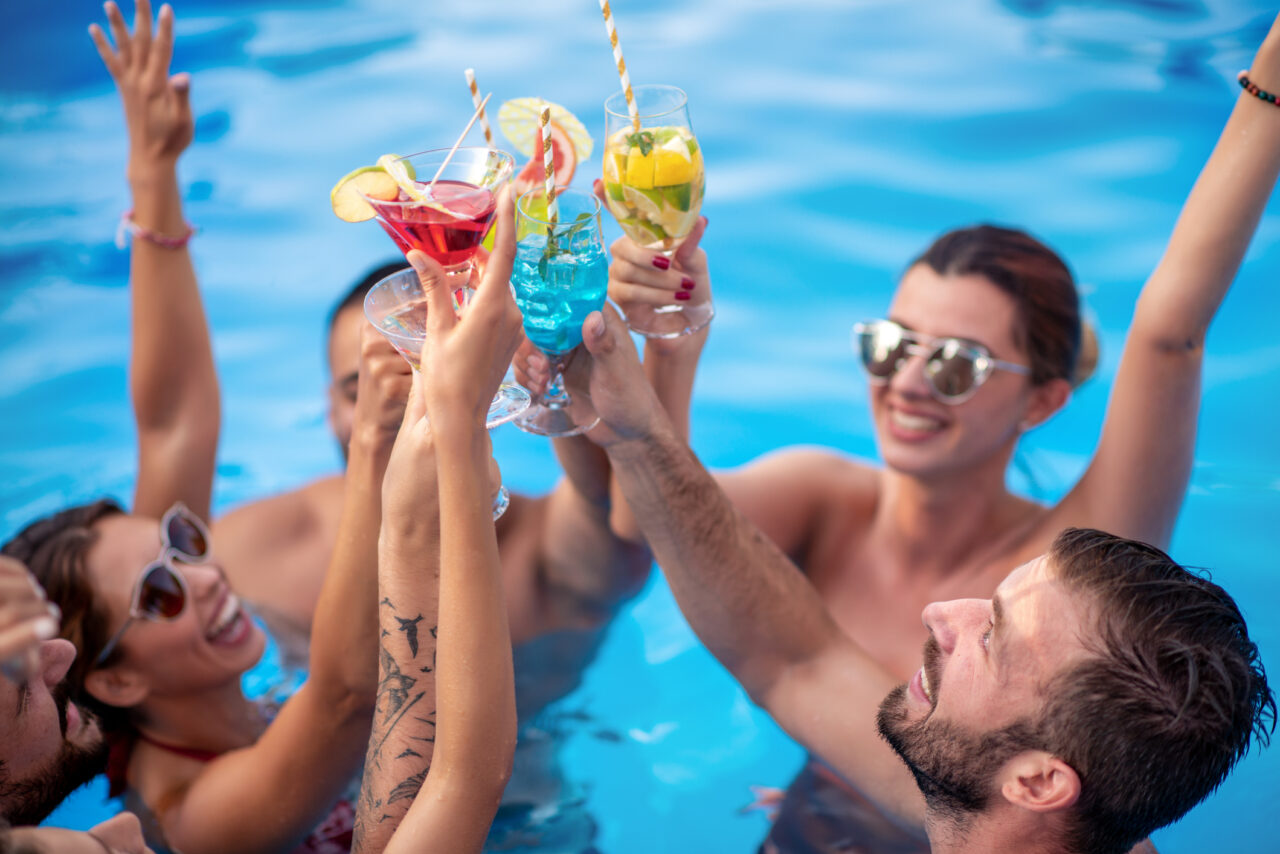 Swimming Parties
There's nothing quite like a sunny day, lazing around the water and enjoying the sunshine. With a piña colada in hand and lying on a sunchair, you could be forgiven for mistaking a swimming party for utopia.
Pool Party
Pool parties are one of the classic adult birthday party ideas; everyone loves pool parties. If you have a pool in your garden, this is probably the easiest birthday party you can throw, but if you don't have one, you can still enjoy a pool party.
Simply rent out an Airbnb for the night, and spend the time floating around the pool with a cool beverage, hanging out with your closest friends. Why not play some swimming pool games like Marco Polo together?
Beach Party
If you don't want to go through the labour of setting up a pool party, you can always head to your nearest beach. Britain is filled with great beaches from Brighton to Newquay, where you can enjoy a glorious beach day in the sun.
Play volleyball with your friends and paddle in the sea. To make the party even more special, bring a cooler packed with all your favourite drinks and bring a portable grill so you can cook some delicious burgers for your friends.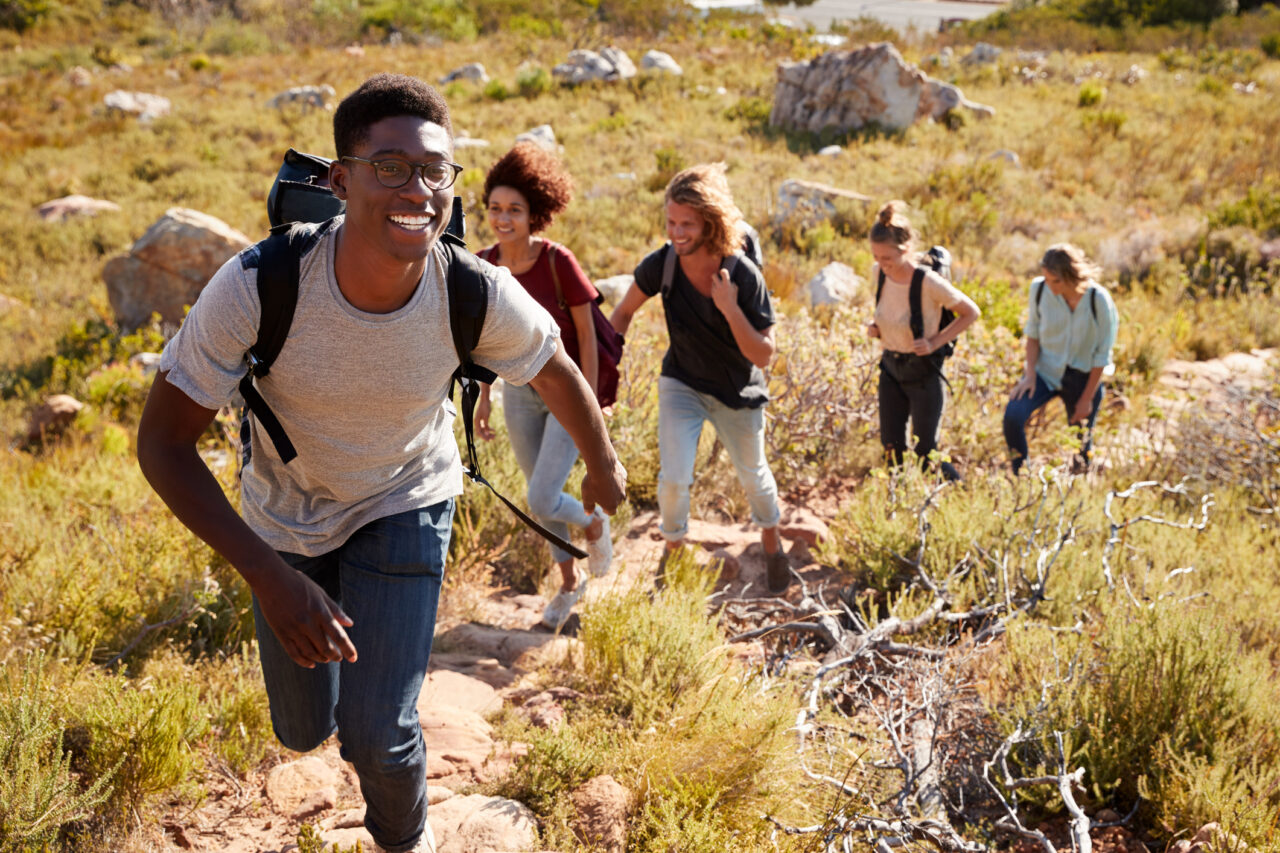 Outdoor Adventures
While swimming parties are fun, they're nothing quite like going on a trip with your friends and doing an activity you all love.
Hiking Trip
There's nothing quite like a birthday hike for those lucky enough to have an athletic, adventurous group of friends. Why don't you pack your birthday cake and head to a fun-looking trail for your next birthday? Fill your phone with plenty of pictures to make it more memorable.
There are plenty of places to hike in the UK, from Glencoe to Snowdonia.
Go to a Show
Check out nearby venue listings for the date of your birthday to see if any have an act which interests you. Whether stand-up comedy or a live band, open-air performances are great experiences. Consider splashing out on VIP seating that offers better views and often includes inclusive food and drinks.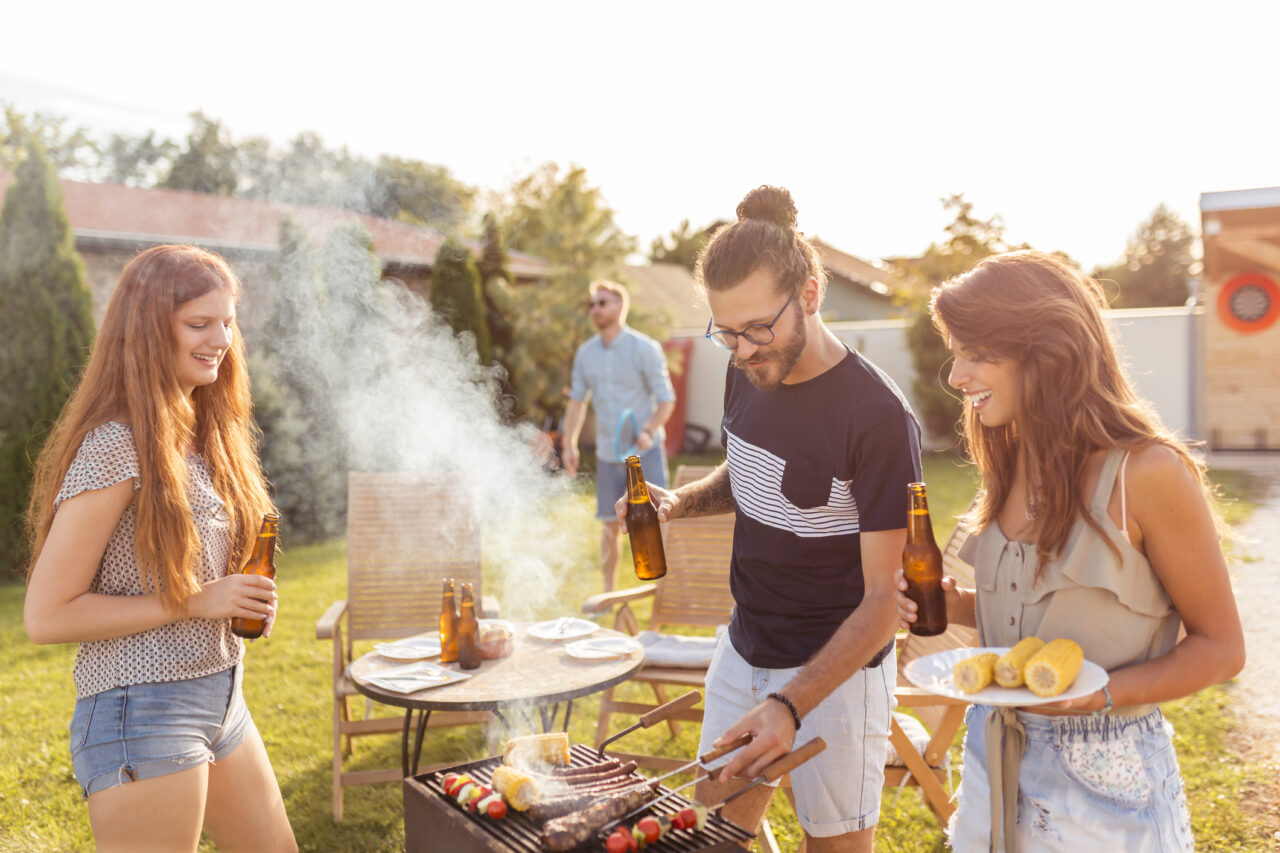 Garden Gatherings
For those lucky enough to have a spacious garden, it can be the perfect setting for your birthday party.
Birthday BBQ
There's nothing like a BBQ, hanging out with your friends with the music playing. It's relatively cheap and fun; remember to provide vegetarian options for veggie friends.
Luau
Tell your friends to pop on some floral shirts, leis and grass skirts and make tropical cocktails because you're throwing a luau. A luau-themed party is a great way to celebrate your birthday; simply set up a tiki bar, drink a piña colada and order a pineapple pizza, and you'll feel like you're on an island paradise.
If you want to make it more memorable, hire a Hawaiian dancer to teach your guests how to learn authentic hula moves.
Fiesta
A fiesta can be a great outdoor birthday party experience. Set up a DIY taco and nacho bar with plenty of toppings and serve a few margaritas, and you'll have a hit. It's easy to set up and easy to enjoy. Ask your guests to wear bright colours and bring a sombrero!
Make a playlist of all your favourite Spanish and Latin music, or hire a mariachi band to play authentic Latin music.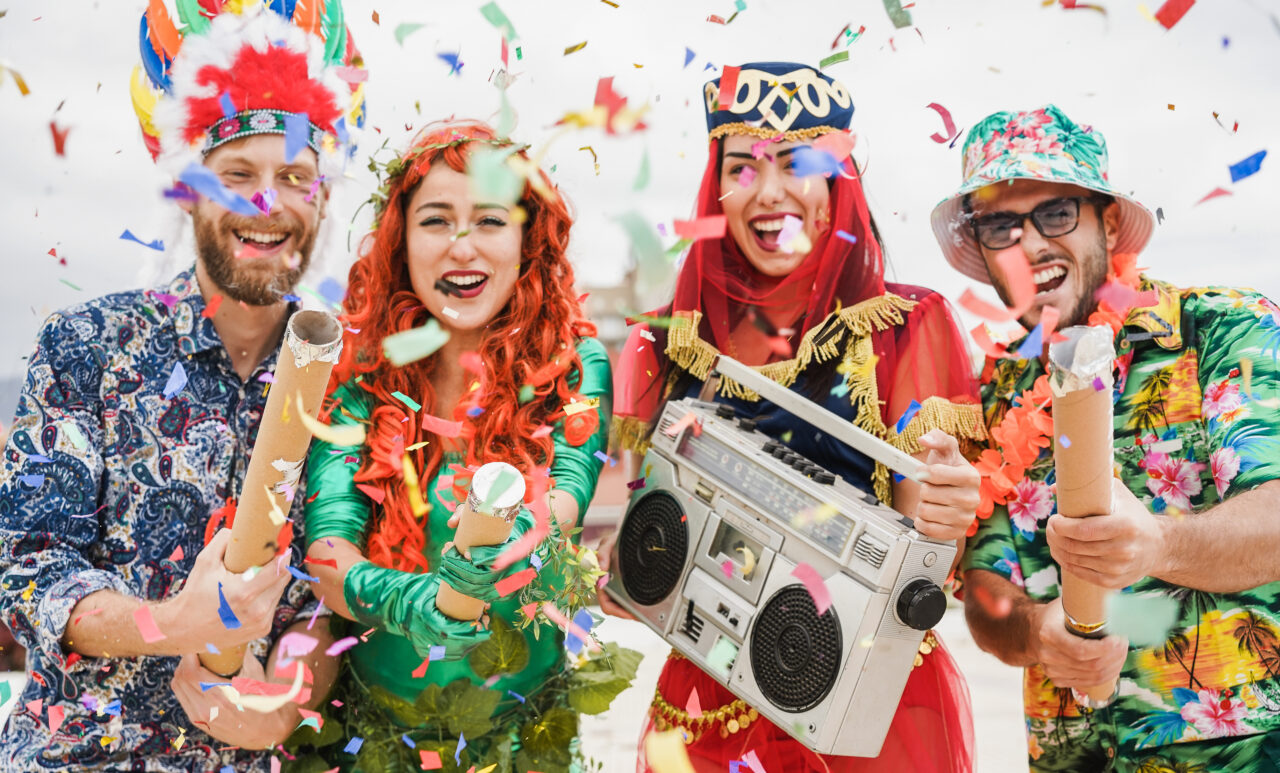 Stargazing
A calmer way to spend a birthday with your closest friends could be to spend the night beneath the stars together, checking out the constellations. If you're lucky enough to live in a low-light pollution area, you can check it out from your garden; otherwise, you could always go to a more rural location. Stargazing is best for warm summer birthdays. Why not rent a few telescopes to make it even more fun?
Movie Night
If you buy a projector and a screen, you can play all your favourite movies in your garden. Why not play some popcorn flicks or a big-screen epic? Movie nights are fun and allow you to chat through your favourite films. An alternative is to see if there are any drive-in cinemas nearby that you could go to.
Sports Day Party
Do you fondly remember your school sports day? Or do you bitterly remember coming in second in the egg and spoon race? Hosting a sports day party in your garden could be a great birthday idea. It'll be fun to compete in all the fun games you played as a kid and see which of your friends is the best.
You can play all your favourite school ground games like tug of war, egg and spoon race, sack race and an obstacle course.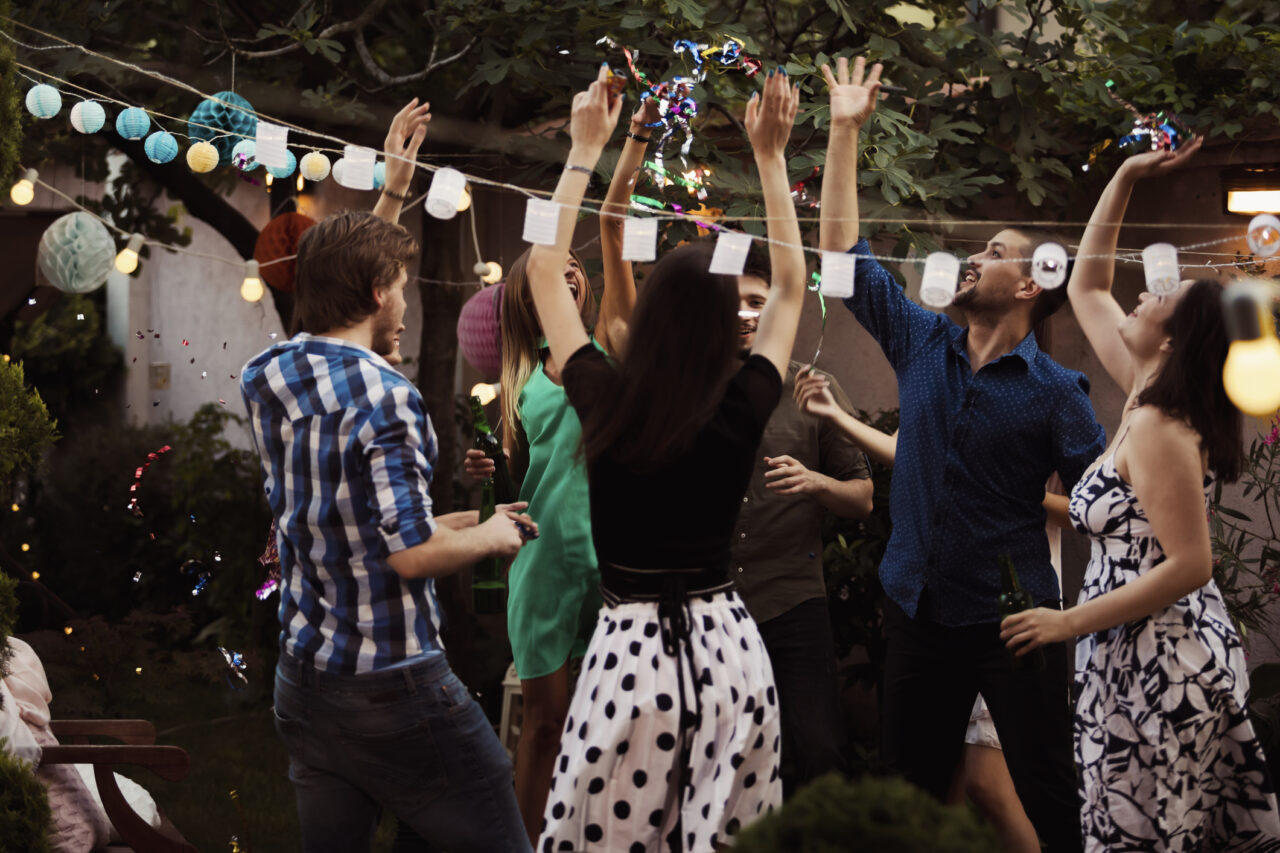 Themed Dance Party
Ever feel like hosting your own Woodstock? Then why not host your own themed dance party? You can recreate the decade of your youth or make it a retro event centred around your favourite decade. Imagine all your friends dressed in flairs for the 1970s, grooving to disco or in bold dress-up for a 90s rave.
Organising the Perfect Outdoor Birthday Party
An outdoor birthday party lets you easily mingle with your friends and enjoy the weather. There are plenty of great ideas you can use to liven up your birthday and make it more memorable. Adult birthdays don't have to be boring!
Arguably the most important aspect of any party is the food. Be sure to use yhangry to discover the best private chefs and caterers who can provide your event with food, regardless of which style event you're hosting.
FAQs

What can I do on my birthday outside?

There are so many great ways to spend a birthday outside. Why not grab a blanket, fill a hamper, head out to the park and have a great picnic? 

How do you make a fun birthday party for adults?

Birthday parties for adults don't have to be boring. They can be great fun instead. Why not head out with your friends to a bar or club? Go to a concert? Go to the beach? There are so many ways to spend a birthday as an adult. 

How do you throw a fun party for adults?

To throw a fun party for adults, you should decorate your birthday venue, organise a menu and offer a wide range of drinks. If organising food seems tricky, you can always find chefs and caterers with yhangry.