Are you interested in booking a reservation at one of Edinburgh's fine Italian restaurants? Luckily, Italian-style eats certainly aren't hard to find in this charming touristy town. Among cobblestone walkways and elegant Georgian charm, there is an abundance of Italian restaurants offering mouthwatering foods to make your next dining experience unforgettable. Read on to learn about the best Italian restaurants to visit in Edinburgh.
Bring Authentic Italian Food to Your Front Door
Going out for dinner may be exciting every now and then, but nothing beats staying in your pyjamas and enjoying the tranquillity of home. However, what if you could bring all the flavours of your favourite restaurants right to your front door?
Yhangry is a platform that matches you with the best private chefs in Edinburgh and beyond. Hiring a private chef lets you enjoy all the benefits of a fancy Italian-style dinner without leaving the comfort of your own home. Whether you need catering for a large backyard event or simply need a date night at home, the esteemed chefs available from yhangry are equipped to meet your needs.
Private chefs may also offer a more convenient alternative to dining out regularly. Rather than spending time looking for restaurants that fit your preferences, you can get your favourite meals planned out and served to you on a daily basis. When you hire a chef with yhangry, you can be assured of quality meals with specially-sourced ingredients at reasonable prices.
Get a quote from one of yhangry's esteemed chefs to create an unforgettable dining experience at home!
Best Italian Restaurants in East Edinburgh
1. Sambuca Italian Restaurant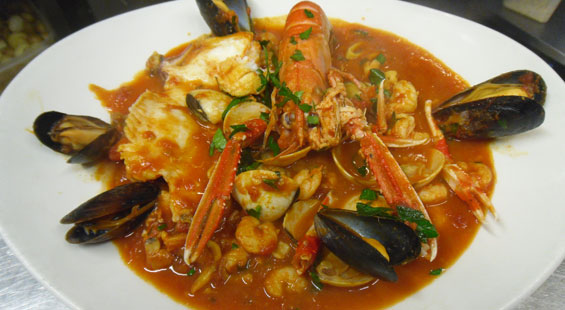 This family-run restaurant features a classic Italian menu with an assortment of pizzas and different kinds of pasta for everyone to enjoy. Coupled with the restaurant's wholesome decor and Italian hospitality, you will surely have a pleasant dining experience at Sambuca's.
Sambuca's offers six vastly detailed menus to choose from, including antipasti, main courses, side dishes and desserts. From a classic plate of spaghetti and meatballs to a fancier bistecca griglia (grilled sirloin steak), this restaurant will surely please your appetite and keep you coming back for more.
There is also a separate soft drink menu, from which you can enjoy various non-alcoholic beverages. Or, if you would prefer a hot beverage, Sambuca offers an assortment of coffees, teas and other hot beverages to sip after your evening meal.
2. Cafe Domenico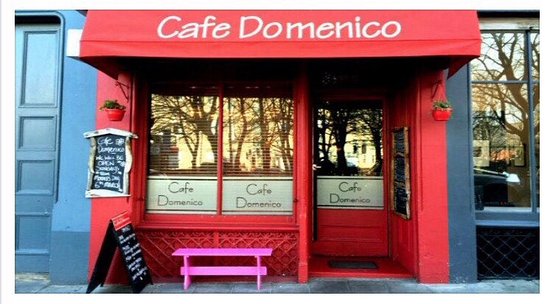 Cafe Domenico is located in the heart of The Shore in Leith and is known for its relaxed, friendly atmosphere. At this highly-reviewed establishment, you will find casual yet cosy decor and traditional Italian food at an affordable price.
If you're ever in a rush, consider getting a takeaway order from Cafe Domenico's large selection of sub sandwiches topped with delectable Italian meats, cheeses and veggies. Otherwise, you can indulge in this cafe's dine-in menu featuring more elegant dishes like stufato di pesce (seafood stew) and delicious homemade beef lasagna.
Pair your dinner with a rich wine from Cafe Domenico's assortment of aged Italian wines, and you'll have the closest version of what it feels like to dine in Italy!
3. Taste of Italy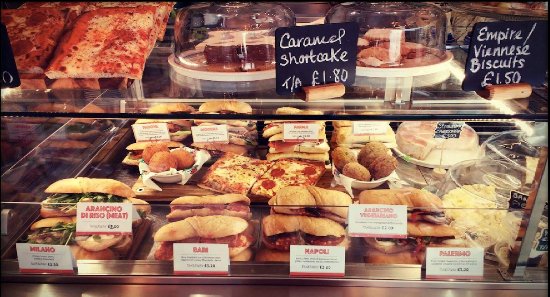 If you're looking for an authentic taste of Italian cuisine in an American setting, try the Taste of Italy. This gem of a restaurant has everything you could want in a simple Italian dinner, starting off with fresh bruschetta and moving on to a delicious penne pomodoro.
Taste of Italy accommodates everyone's preferences by offering an Italian twist to some American classics like burgers. At this restaurant, you can get gorgonzola or mozzarella cheese on your burger or drizzle over a romesco sauce to create a medley of delicious flavours!
The interior of this restaurant is dark and moody, with low-hanging ceiling lights that give off a charming ambience. Whether you're looking for something quick or need a sit-down dinner restaurant, Taste of Italy is a great option to get your fixings for pizza, pasta and burgers all in one place.
4. Civerinos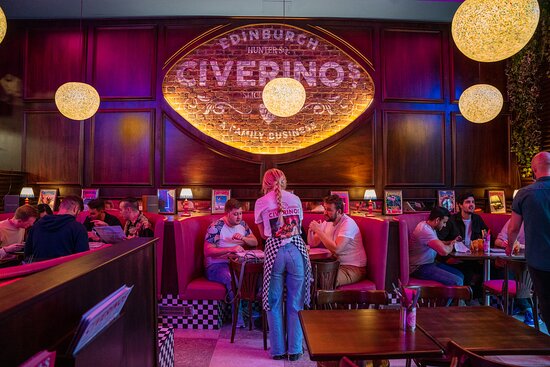 If you're craving pizza, pasta or both, visiting one of Civerinos' "slice bars" may be the perfect way to get what you want times a million. Civerinos is the proud home of the largest pizza slices in Edinburgh, with each slice measuring out to a whopping 20"! Aside from its a la carte dining and takeaway menu, this restaurant has undergone a massive interior transformation in recent years to offer an even better dining experience.
Civerinos iconic "pizza with a purpose" is made in authentic New York style and topped with fresh ingredients. With a slice bar on Forrest Road and another by Portobello Beach, Edinburgh locals can enjoy all-time access to delicious Italian street food dishes. Whether your palette needs a spicy rigatoni or a margherita pizza, you can find it all at Civerinos.
Best Italian Restaurants in West Edinburgh
5. Froth & Flame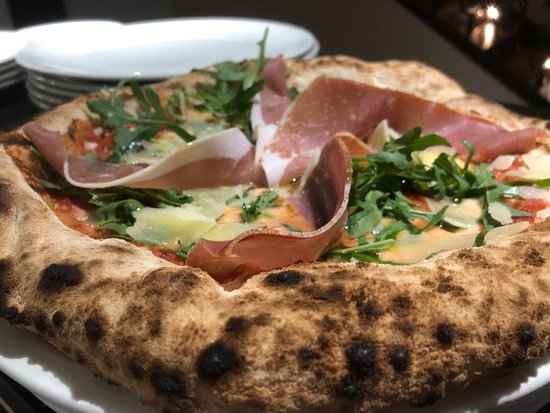 Froth & Flame boasts wood-fired pizza made fresh by its award-winning head chef, Paulo. By taking a glance at the menu, you can see the many talents that Paulo has in the kitchen and how he assists in bringing your culinary dreams to life. Among elegant scenery and decor, diners can expect a high-quality meal and dining experience.
When you're hungry, consider stopping by Froth & Flame to taste one of Paulo's signature Neapolitan-style pizzas. Paulo's pizzas range from a simple corsa all'oro — tomato-based pizza with mozzarella, mortadella, burrata and crumbled pistachios — to a sweet dessert-style pizza with chocolate dough, white hazelnut cream, pistachios and lemon zest. The best part? Any of Paulo's delicious pies can be made into a calzone at your request.
6. Frizzante Proseccheria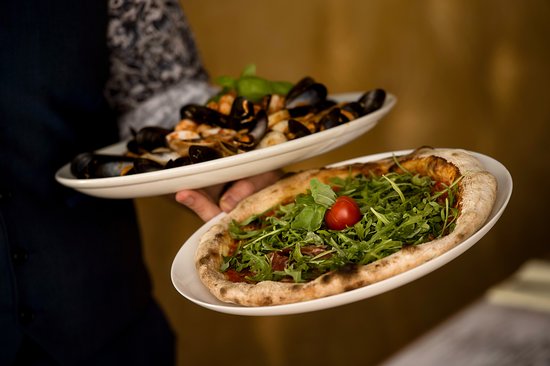 Founded in 1990, Frizzante Proseccheria is where tradition meets modern. This family-run restaurant sports a fascinating backstory that will make you feel at home. Seasoned chef and owner Pasquale moved from Naples to Edinburgh in the 1970s. From then on, he created the foundations of Frizzante Proseccheria, which has now expanded to several locations in the city.
Frizzante Proseccheria offers traditional Italian food inspired by Neapolitan cuisine sprinkled with modern Edinburgh tastes. Having interviewed for The New York Times, Pasquale's homestyle restaurant has become a place adored by locals and people around the world. Stop by for a plate of Pasquale's famous pasta or pizza and finish off with a bowl of gelato to gain the full Frizzante experience.
7. Pomo Pizzeria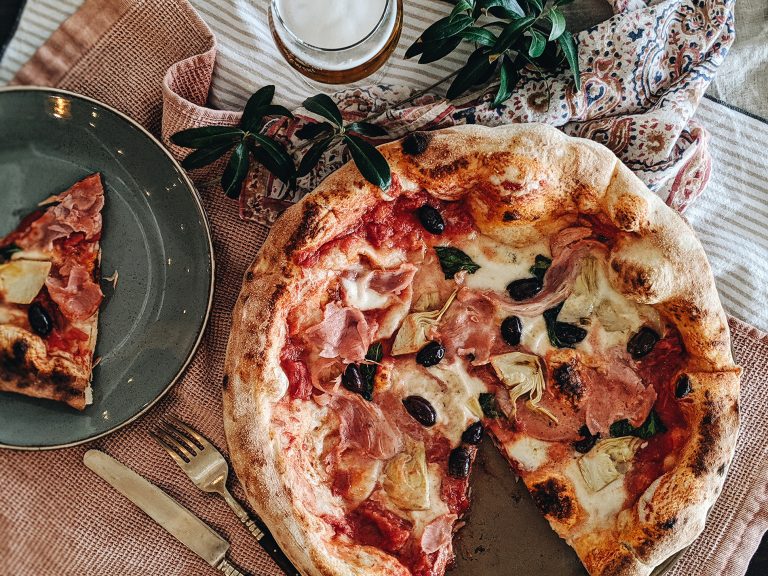 Pomo Pizzeria isn't just any ordinary pizza parlour. With a vast menu of over 100 dishes to choose from, diners can have their choice of any Romana or Neopolitan pizza to fill their rumbling stomachs. Pomo brings an authentic taste of freshly made Italian food to the streets of Edinburgh by serving thin, crunchy and light pizzas finished with your favourite toppings.
The belief that pizza should be for everyone runs strong at Pomo Pizzeria, which is why this restaurant offers pizza suitable for people of all kinds of dietary restrictions, including vegan and gluten-free. Although Pomo believes that thinner Romana-style pizza is more enjoyable, there are options for people with different preferences. So, whether you want thin and crispy or soft and fluffy, Pomo Pizzeria is ready to fulfil your order!
8. Bar Italia Ristorante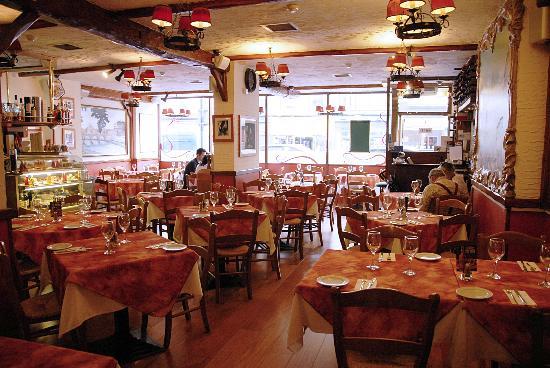 With an award-winning reputation, Bar Italia Ristorante is located in the heart of the West End of Edinburgh. As a family-run restaurant, Bar Italia brings forth a relaxed and friendly atmosphere that will keep you coming back for mere enjoyment! From a romantic dinner to a business luncheon, guests are free to celebrate any occasion in this restaurant's versatile environment.
At Bar Italia Ristorante, you can enjoy all sorts of fresh pizzas, pastas, meats and seafood that can be adjusted according to your personal preferences. To end off your night with a traditional delicacy, order a bowl of Bar Italia's homemade Italian Martone ice cream. Freshly made on-site, Bar Italia proudly experiments with flavours to offer a broad range of delicious ice creams and sorbets.
Best Italian Restaurants in South Edinburgh
9. La Locanda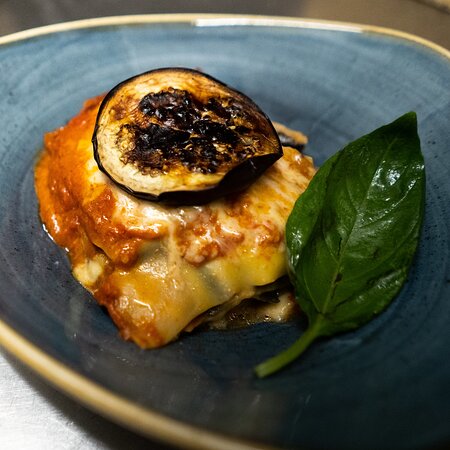 Featured on Edinburgh Evening News, La Locanda is an Italian bistro you won't want to miss. On La Locanda's a la carte menu, diners can order their choice of pasta with any appetiser and side. If you'd like to wind down after dinner, La Locanda also offers a wine menu with all sorts of fresh, aged and flavoured wines.
Alongside its main menu, La Locanda offers a daily specials board to help make your selection easier. This board may feature various soups, pasta and other sides. Speak with your chef to learn what kind of authentic Italian food is on the menu that particular day! Gluten-free and vegetarian options are available for those with allergies, dietary restrictions or preferences.
10. Mamma Roma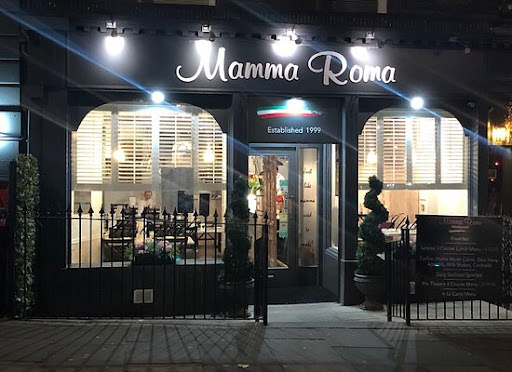 Near the Edinburgh Playhouse, Mamma Roma is the perfect place to grab a bite to eat after seeing a dazzling play at the theatre. At this restaurant, you'll be hosted lovingly by a team of family members who work to provide you with exceptional service. Choose from three separate menus to create your dining experience — Al' Carte, Pre-Theatre and Lunch.
Guests may also enjoy Mamma Roma's gorgeous interior theme inspired by a family trip to Venice, incorporating traditional Italian style with modern accents. Enjoy Mamma Roma's featured specials, ranging from spaghetti marinara to homemade lasagna. Many of the restaurant's dishes come from age-old family recipes that add to the vintage atmosphere.
11. Vittoria on the Walk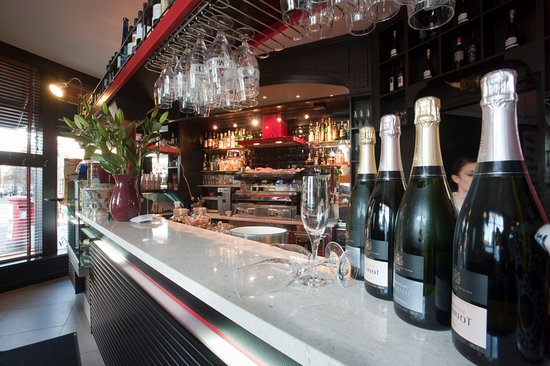 Vittoria on the Walk has been unofficially declared the best family-friendly restaurant in Edinburgh. Having been around for over 45 years, many locals and tourists alike indulge regularly in the restaurant's traditional Italian menu. Opening daily at 10 am, Vittoria on the Walk offers all sorts of brunch, lunch and dinner foods to enjoy at all times throughout the day.
If you need a particular dining experience, Vittoria on the Walk is happy to oblige and cater to any request you may have. Perhaps you want to bring your entire family for a reunion dinner, or you simply need a place for your anniversary dinner. Either way, you can be sure that this restaurant can cater to all groups, celebrations and private dining occasions.
12. Fabbrica Pasta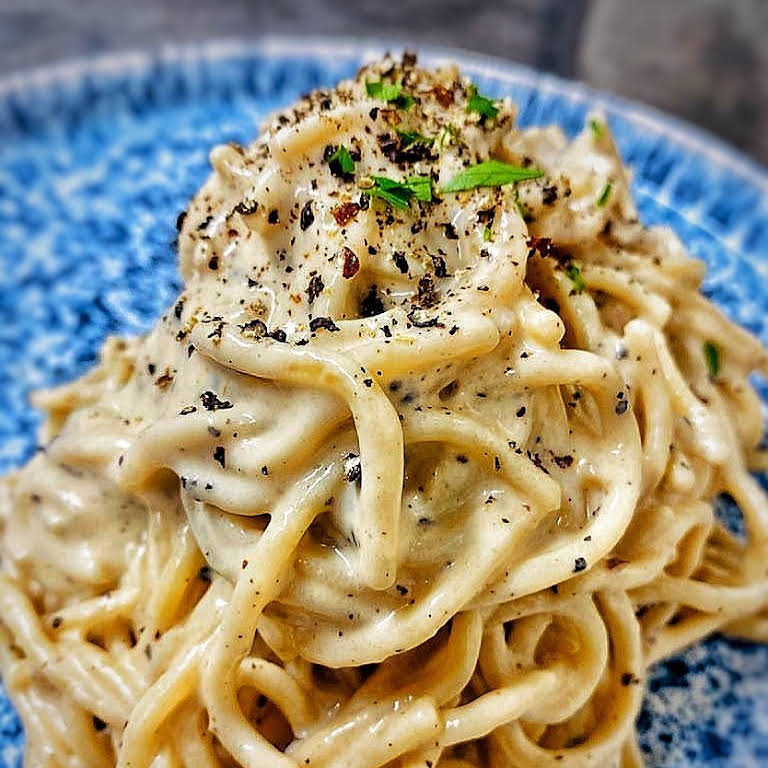 There's only one type of dish served at Fabbrica Pasta, and it says so right in its name — pasta! Fabbrica Pasta is part of Edinburgh's spectacular street food scene, bringing forth an Italian twist. Fresh egg pasta is made daily by the restaurant's valued staff who bring old family recipes that are sprinkled with modern adjustments.
Cacio e pepe, proper Roman spaghetti carbonara and nduja rigatoni are some of the delicious choices available on the menu. If none of the traditional pasta on the menu tickles your fancy, you might enjoy Fabbrica Pasta's signature truffled mac and cheese bites to be enjoyed with some truffle mayo. However, you likely won't want to miss the 8-hour oxtail ragu rigatoni, which will surely please your taste buds.
FAQs

How do I find the best restaurants in Edinburgh?

The best way to find restaurants in Edinburgh is by visiting credible review websites like TripAdvisor. When looking, it's important to be specific in your search. For example, if you want to find a restaurant in a specific area, you could search "best restaurants in [city name here]" for a more accurate approach.

Where do I find the best Italian food in Edinburgh?

Rather than scouring the Internet for local restaurants, you can order delicious gourmet eats right at your front door. With yhangry, you can choose from a broad selection of private chefs or caterers to serve you the best Italian food in Edinburgh for events, date nights or any other occasion.

What are some alternatives to going to a restaurant in Edinburgh?

Although cooking at home would be the obvious alternative to dining out, not everyone has the time to cater for large events or cook meals every night. In this case, a great option would be to hire a private chef who will cook, serve and help with clean-up afterwards. If you are interested in hiring a private chef, choose yhangry to get in touch with the best private chefs in your area.