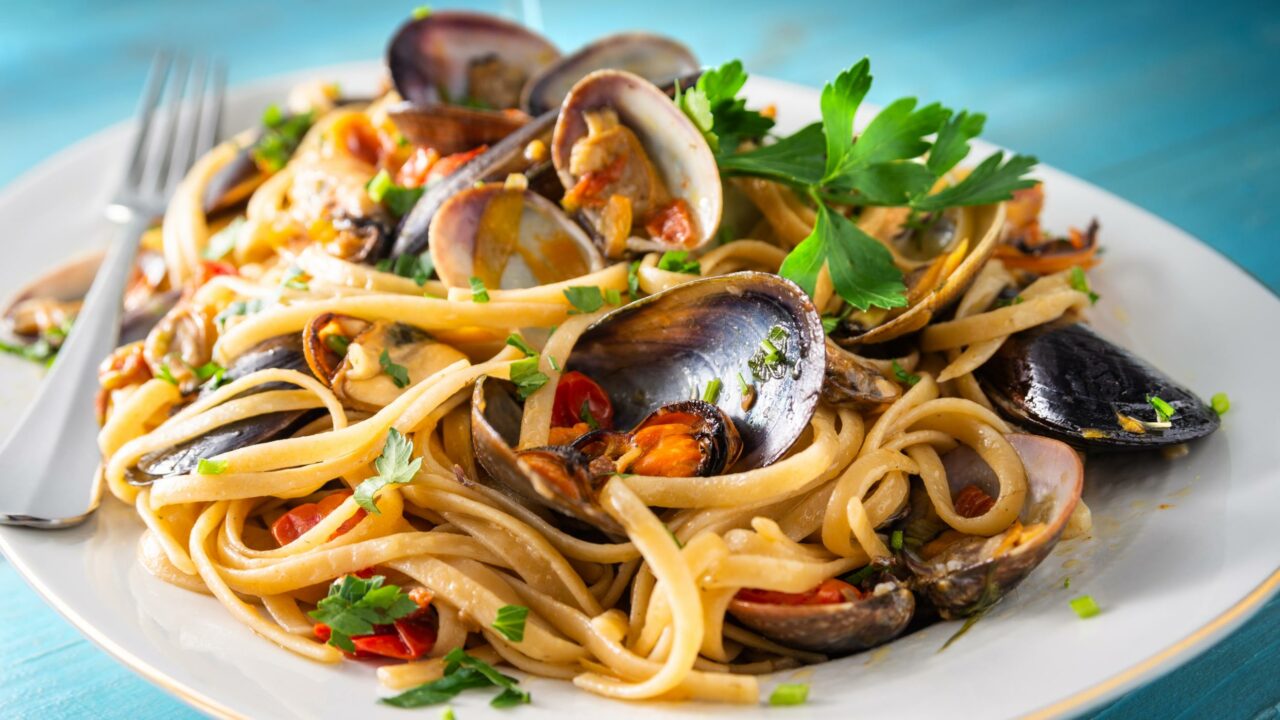 There's a reason why Italian food is loved all over the world. Its simplicity is an art. No fuss, maximum impact, it's perfect for a mid week catch up with friends.
We've picked out what to drink with our new Italiano Date Night menu that's just dropped. Curated by our wine expert Isabelle, you can impress your friends with perfectly paired drinks.
Start with an aperitif. Negronis are an Italian classic, they're easy to make and only need three ingredients. You can sip these as your guests arrive. Here's how to make them:
Take a maxing glass or jug and fill with ice.
Pour in one part gin, one part campari and one part sweet red vermouth. Around 25ml of each is perfect for one person.
Gently stir with a long stirring spoon until the outside of the jug feels cold.
Strain the mixture into a short tumbler filled with fresh ice.
For an extra touch take a large piece of orange peel, hold it like a c shape with the outer skin curving inwards, gently press and you'll get a puff of orange cloud. Rub the peel around the rim of the glass for an orange flavour as you sip. The peel also makes a great garnish for your glass.
Pro tip: can't decide whether to have wine or a negroni? Try an orange wine. Combining the tangy bitter orange flavour of a negroni with the soft tannin and easier drinking style of wine. It's the dream combination. You can find them in wine shops – Vincenzo Bianco is a favourite of ours £14.50.
The burrata salad needs something with weight behind it as well as acidity. Domaine Goisot make biodynamic wines in France. Their Bourgogne Aligoté is soft and creamy with pear, almonds and lychee – £17. Lidl also do a similar style and it doesn't taste like an eight pound wine. Peaches and cream, with a rounded full body. – £7.99.
We can amp up the flavour for the mushroom risotto main course. Rocca Guicciarda Chianti Classico Riserva from Sainsbury's is sour cherries, mocha and dusty tea leaves. Chianti is always great with Italian dishes because it's high acidity cuts through rich food – £15. It will also be great with the lamb cutlets from our Venetian Sunset menu.
Finish the night off with a Moscato d'Asti. Lightly fizzy wine from Northern Italy. It's subtle sweetness will work with the berry compote to lift the chocolate. This one from Waitrose works wonders – £8.99.