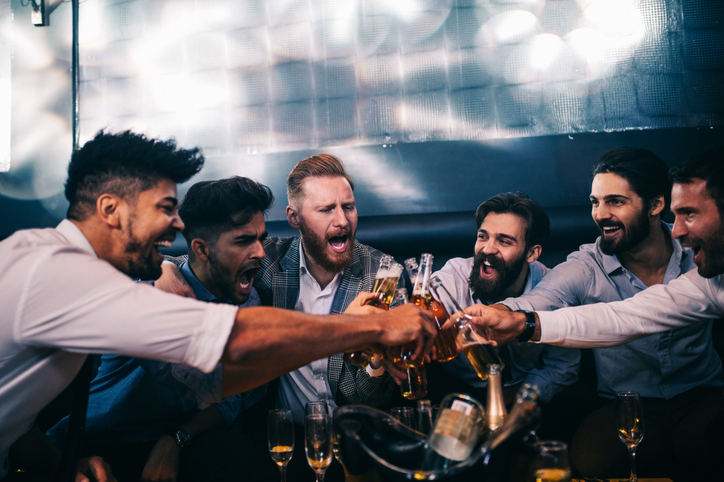 Do you want an adventure-packed stag do in London? Look no further! We've got you covered with ideas ranging from pub crawls to escape rooms, helicopter rides to paintballing. Get ready to let off lots of steam, bond with the guys and experience an unforgettable send-off before you say 'I Do'.
Here's your guide to a London stag do like no other.
With London's vibrant nightlife, endless activities and stunning landmarks, your stag do is bound to be one for the books. Our guide has something for every type of stag. Gather the troops, grab a pint and let's get this party started – London awaits!
But first, let's check one thing off the list.
Hire a stag do caterer at yhangry
When planning a stag-do party, catering is just as important as the entertainment. However, with everything you're already handling, wouldn't it be best to outsource your stag-do catering to a reputable service provider?
That's where yhangry comes in.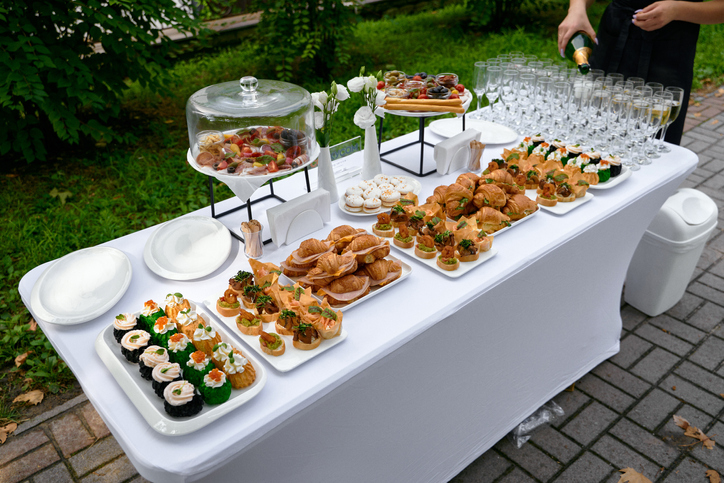 The yhangry platform hosts industry-leading private chefs and caterers, which can be yours in just a few clicks. These culinary experts have invaluable experience, enviable skills and offer bespoke menu plans for diverse events.
By outsourcing your stag-do catering to a yhangry private chef, you can truly relax and enjoy your last night as an unmarried man. Also, chefs and caterers of this calibre add elegance and sophistication to parties. And with the range of local and intercontinental cuisines these chefs offer, hiring them makes the most sense.
So, whether you are planning a stag-do party for yourself or your friend, or maybe you want to impress everyone with gourmet food and an unforgettable party experience, a yhangry private chef or caterer will lay the groundwork. Get a quote from a variety of caterers now.
9 Stag do ideas for the ultimate bachelor's party
1. Play bubble football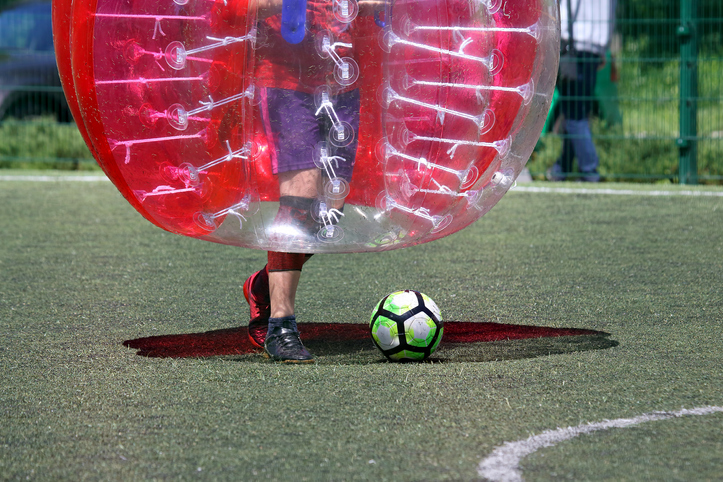 Bubble football is the perfect activity for a stag. You and your friends will climb into inflatable bubbles, leaving only your legs free and bouncing around while playing football. It's a hilarious and entertaining experience that will have you laughing and having fun all day.
2. Visit a board game cafe
If you're looking for a more relaxed activity for your stag do, why not visit one of London's popular board game cafes? Draughts, for example, offers over 1,000 board games, so you're sure to find something that everyone will enjoy. It's a great way to spend a few hours, have fun with your friends and even learn a new game.
3. Take a gin-making class
If you're a gin fan or just looking for a unique experience, the City of London Distillery offers gin-making classes where you'll make your gin and enjoy a tasting session with your friends. It's a great way to learn about the history of gin and enjoy some drinks with your best mates.
4. Go-kart racing
Gather the lads and head to one of London's many indoor and outdoor go-karting venues. Release your inner speed demon as you race against your friends on the twists and turns of the track. It's an adrenaline-fueled experience that will get your heart racing and create core memories. You can even host your own mini Grand Prix and add some friendly competition to the mix.
5. Go sailing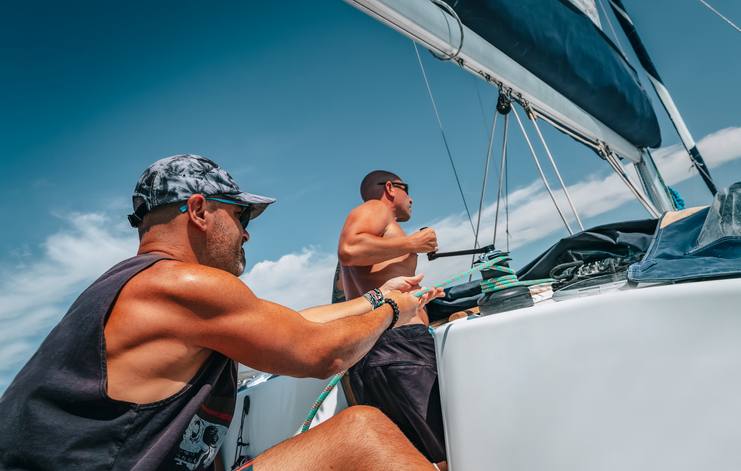 Take a break from the hustle and bustle of London by heading out on the Thames for a sailing adventure. Sail past some of the city's most iconic landmarks and learn the ropes from experienced sailing instructors. It's a unique and relaxing way to celebrate the groom-to-be's last days of freedom.
6. Play pub games
Head to a traditional London pub and indulge in classic pub games like darts, bar billiards and table football. Enjoy a pint or two while you compete against each other in friendly games. It's the perfect way to start the evening before hitting the town.
7. Escape room
One of the most exhilarating stag-do party ideas is booking an escape room in London. This game is designed to test your problem-solving, critical thinking and communication skills to the limit while scaring you shitless.
Your stag party will be locked in a room and given a set of puzzles, clues and riddles to solve before the time elapses. Escape rooms are an excellent opportunity to bond with your mates as you work towards a common goal. There are different themes, such as horror, crime and adventure. It is a refreshing way to begin the night.
8. Taking a cooking class
A cooking class is perfect for food lovers and a great way to spend time with your mates while picking up useful culinary skills. You can book a local chef or find a culinary school in London that offers cooking lessons. You can learn how to cook unique dishes from different cuisines, such as Italian, Chinese or Mexican, as a great surprise for your bride-to-be.
The cooking classes are interactive, and you'll be guided by a professional chef from yhangry who will transform you into an amateur chef in no time. It's a perfect opportunity to enjoy delicious food and drinks while learning a new skill.
9. Visit a strip club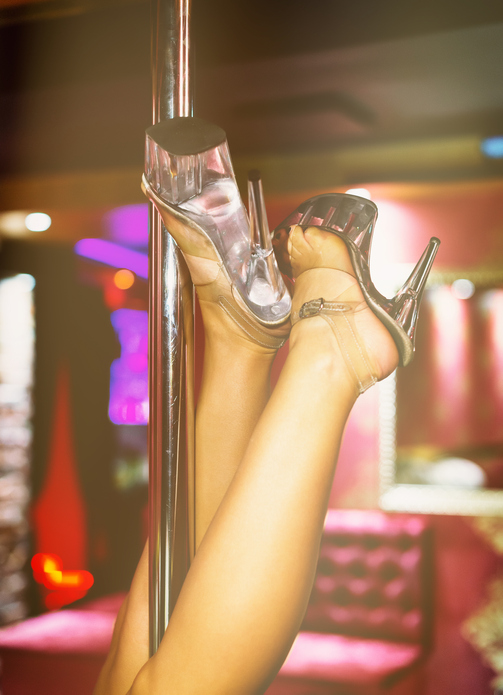 If you're looking for traditional stag-do party ideas, visiting a strip club in London is a popular choice. There are numerous strip clubs in the city, and they offer something for everyone. From lap dances to pole dancing and even private rooms, you can choose any experience you want.
With the lively atmosphere, loud music, dark lights, lots of rounds and adult dancers, the strip club is a guaranteed way to have a fun and memorable stag-do party. It's a cliche way to celebrate the groom-to-be's last night of freedom. However, paying attention to everyone's comfort levels is essential when visiting a strip club.
Stag do menu ideas
As we said earlier, the food is just as important at a stag-do party as the main event. If you want to host a memorable stag-do party, you should have mouth-watering food options. This is where yhangry comes in. Here are a few ideas if you don't know what to request in a bachelor's party menu.
1. BBQ feast
A BBQ party is a great way to celebrate any occasion with friends, and what could be a better choice for a stag do? Yhangry's caterers offer diverse BBQ menus that feature different types of meat, vegetable skewers, burgers, coleslaw, sides, sauces and marinades.
2. Tapas night
If you want to do something more sophisticated, how about hosting a Spanish tapas night? You can prepare small bites of a variety of Spanish dishes, such as patatas bravas, croquetas, chorizo in red wine, gazpacho and tortilla. It's fun to try different flavours and share food with friends. You can add some Spanish wine or sangria to raise the party vibe.
3. Pizza party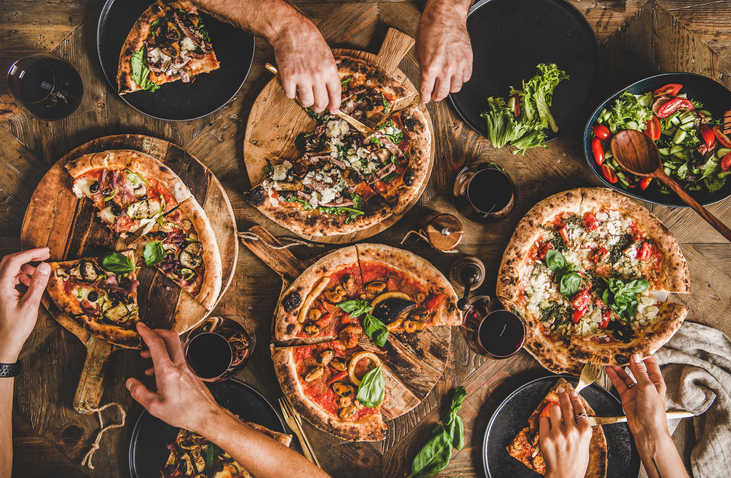 Everybody loves pizza, and it's easy to customise it to different tastes. You can order pizzas or make your own with a DIY pizza station. Here, you'll provide the dough, different toppings and sauces such as pepperoni, mushrooms, olives, pineapple, chicken, BBQ sauce and buffalo sauce.
4. Mexican fiesta
Spice up your stag do with a Mexican fiesta. You can serve different dishes such as tacos, burritos, quesadillas, guacamole and nachos. Add some heat to the party with hot salsa or jalapeños. You can also incorporate Mexican decorations, such as colourful piñatas, sombreros and maracas. A couple of margaritas or tequila shots, and you're ready to get the party started.
5. Brunch party
Who said stag parties can't be held during the day? Hosting a brunch party can be a refreshing change that your friends will appreciate. You can prepare breakfast classics such as pancakes, waffles, scrambled eggs, bacon and toast. Don't forget some fresh orange juice or mimosas to accompany it. You can add some music and games to make it more fun.
Disclaimer: With a yhangry private chef or caterer, you won't have to bother cooking at your stag do. Our stag-do caterers will handle everything and, on top of this, provide customisable menus for guests with dietary restrictions and preferences. Get a quote today!
FAQs

Can I organise a stag do in London on a budget?

Yes, absolutely! You can recreate plenty of cheap stag-do ideas in London, such as a DIY pub crawl or a picnic in Hyde Park. However, a sure way to spend less is to plan early. This way, you can book early and get discounts for activities like go-karting or paintballing.

How does yhangry ensure quality service?

Yhangry takes pride in its team of skilled chefs who undergo a rigorous selection process. Each chef is background-checked, interviewed and tested to ensure they meet the company's high standards. The company also provides a review system to allow customers to rate their chefs and provide feedback.

What makes you different from your competitors?

Several qualities set us apart from our competition, but a handful of them are:

Access to industry-leading private chefs and caterers.

Access to Michelin star chefs, MasterChef champions and finalists.

Seamless communication with chefs.

A review-based system.

The highest number of chef listings.