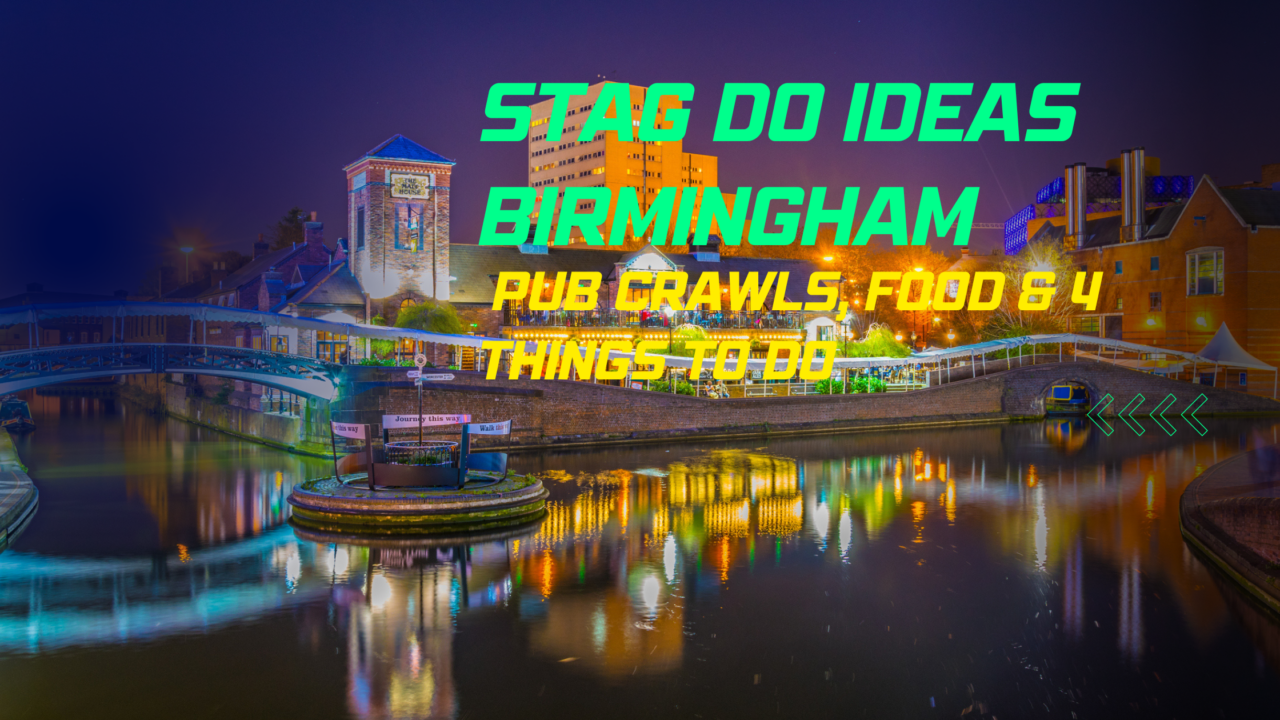 The United Kingdom's second city is a bustling hive of activities with plenty to do. The home of the balti curry and Peaky Blinders is packed with great nightlife and lively pubs, making it the perfect destination for a stag do.
Are you a best man charged with creating an unforgettable night for your best mate's last night as a bachelor? Or are you a groom planning a great adventure with your best friends? Worry not, as Birmingham is the city for you.
Whether you want to kick back with the boys at a pub or want to club the night away, there are plenty of epic activities to keep the party going. To help you plan the perfect stag do, we've created this article filled with club recommendations, the perfect pub crawl, how to get the best food and great Birmingham group activities.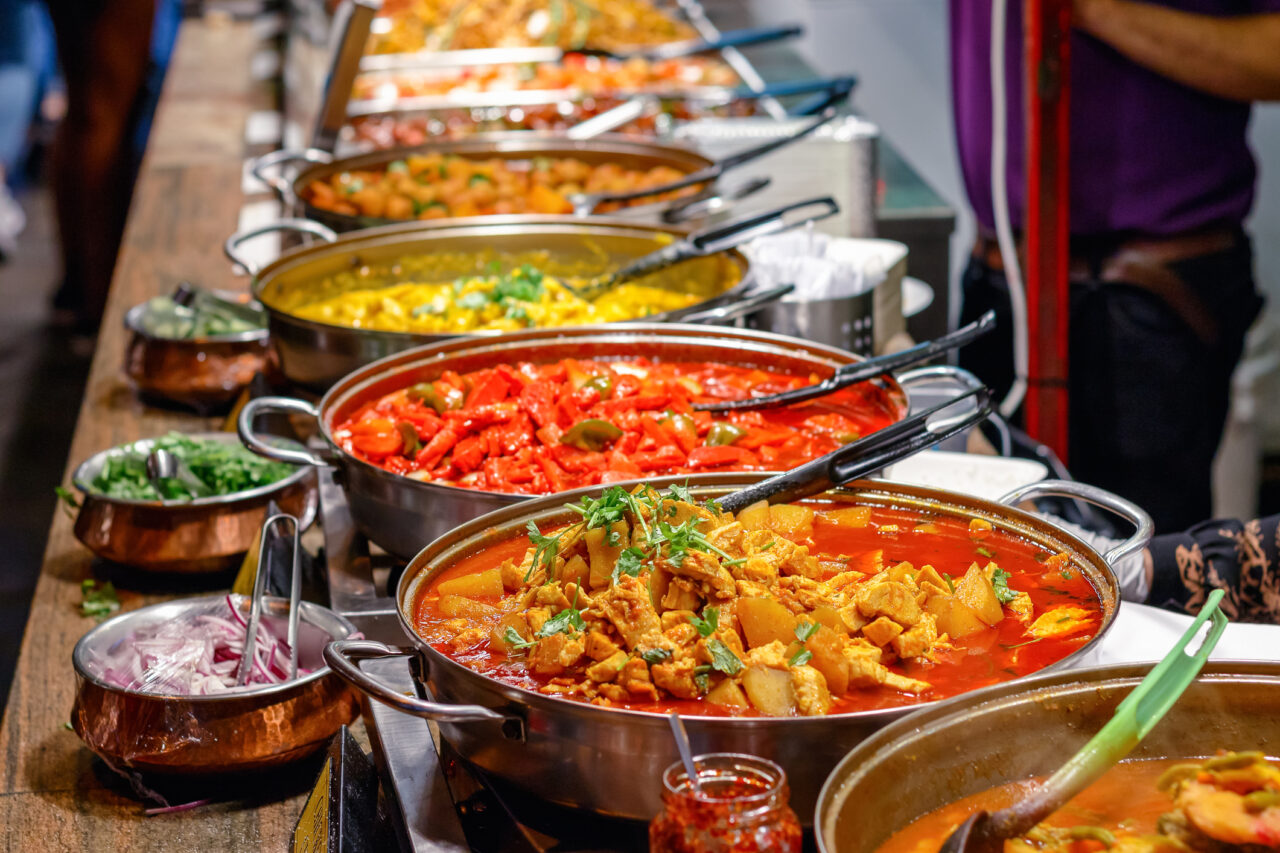 Hire yhangry Chefs for Great Food
A great stag do needs great grub. While Birmingham is filled with great restaurants, there's nothing quite like a perfectly cooked restaurant-quality meal in the comfort of your home. Why not hire a caterer to cook all your mates' favourite meals or rustle up a buffet for you and your friends to enjoy before you set out to the clubs?
If you have friends who don't drink and might not be interested in a night on the town, you can always host a pre-stag dinner party cooked by a private chef. Not all stag dos have to be debaucherous; some can be refined dining experiences.
Regardless of what food you want, yhangry can help you get it. Yhangry is the best way to easily connect with all the best caterers in Birmingham who specialise in various cuisines. They know how to create beautiful bespoke menus that cater to the partygoers' taste buds and culinary needs.
If you want to take your stag party to the next level, you should get a quote from yhangry for your special day.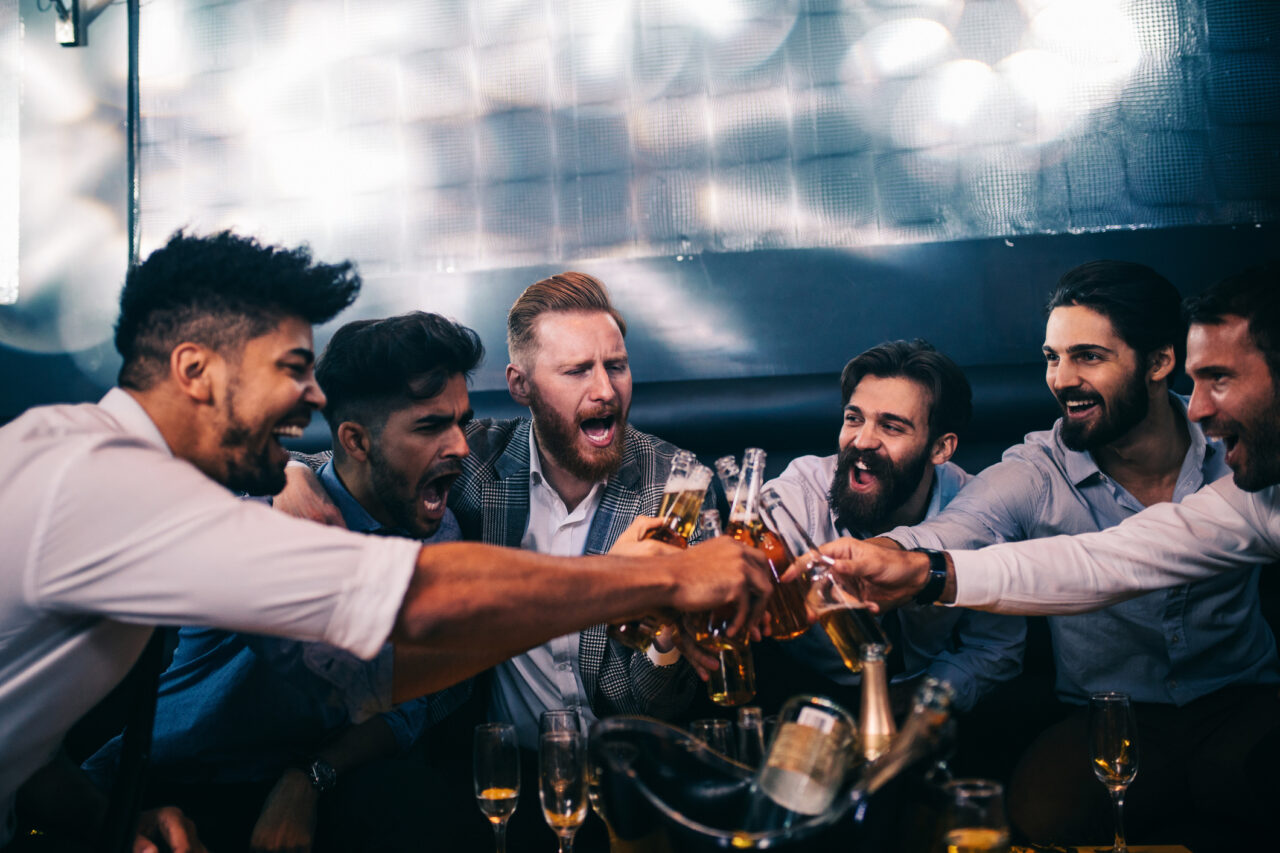 Great Activities to Do on a Stag Do
The best stag dos include a night out on the town and a great activity that allows you to spend time with your mates and bond with them. These events should be fun group activities that allow you all to experience something you've never tried before. Make an adventure of the activity, and do something you wouldn't do otherwise.
Escape Rooms
Escape rooms have become popular in Birmingham; there are plenty of great escape rooms, including themed rooms, VR escape rooms and more, that allow you and your mates to attempt to prove who is the biggest boffin and who isn't the next Sherlock Holmes. They also show how well you work together and can be great bonding experiences.
There are many escape rooms in Birmingham; some of our favourites include the following:
Escape Live, 18 – 24 Constitution Hill, Birmingham B19 3LY
Escape Hunt, The Square, 120 – 122 Corporation St, Birmingham B4 6SX
Houdini's Escape Room Experience, Within Tenpin, Star City, Watson Rd, Birmingham B7 5SB.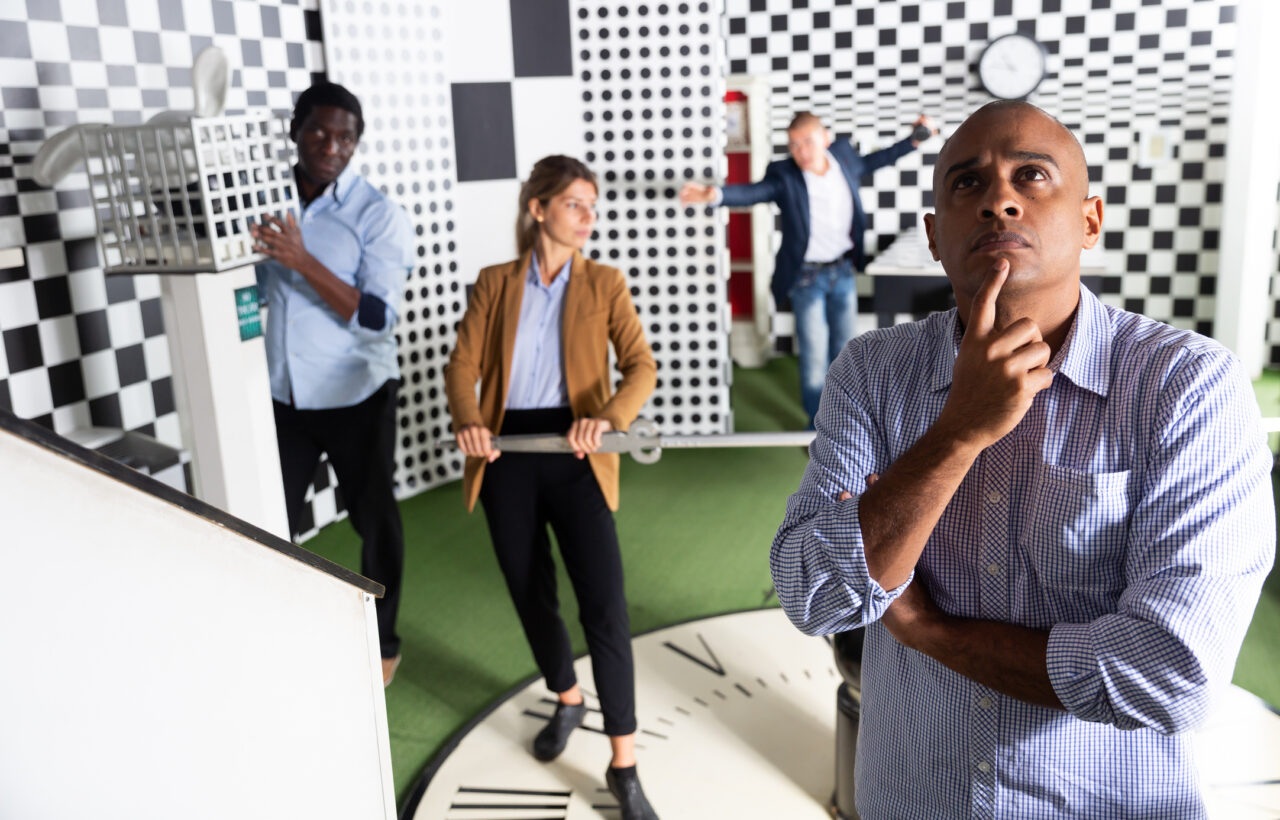 Karting
There's nothing like flying around a race track with your mates pushing a kart to its limits. It's a great way to prove which of you is the best driver and who should probably stick to public transport. Why not set forfeits for the losers to make it more fun?
Some of the best Birmingham karting locations are:
Teamworks, 202 Fazeley St, Birmingham B5 5SE
TeamSport Go Karting, Park Lane Industrial Estate, 7 – 10, Park Ln, Oldbury, B69 4JX.
Paintball
If karting or escape rooms aren't for you, perhaps paintball is more your speed. Running and gunning around an outdoor arena can be an exciting way to spend an afternoon. What's better than real-life Call of Duty?
Some of the best paintball arenas in Birmingham are:
Delta Force Paintball, Cut Throat Ln, Birmingham B94 6SE
Skirmish Paintball Games, Cookhill, Alcester, B49 5LR.
Zombie Boot Camp
Rushock Trading Estate, Well Ln, Droitwich WR9 0NR
Zombie Boot Camp is a unique immersive horror experience that allows you and your friends to experience the zombie apocalypse from both sides. Be thrilled to death at their purpose-built site in the West Midlands. The Zombie Boot Camp can be up to 3.5 hours of gory fun for you and your stag group.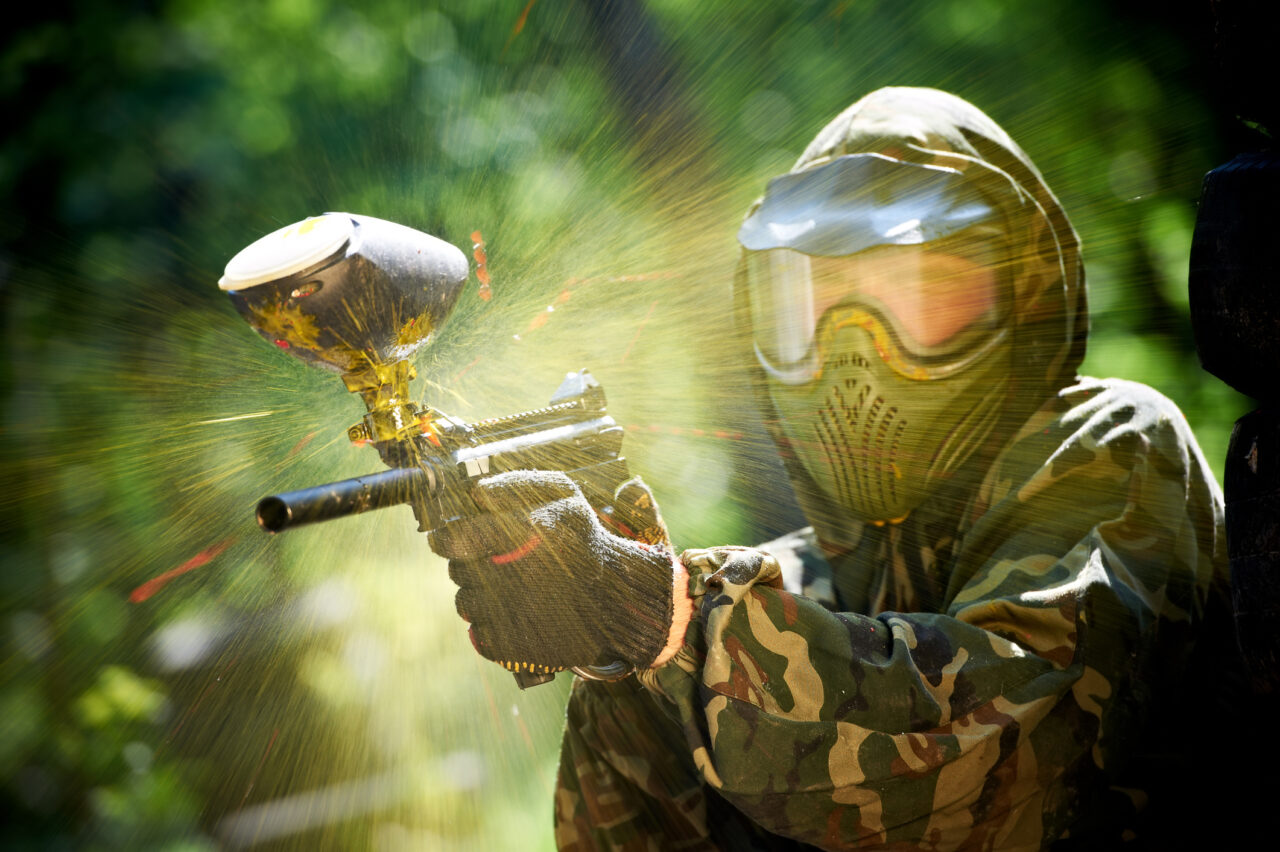 The 4 Best Clubs in Birmingham for a Stag Do
Once you've got the activities out of the way, it's time to head out into the night, and what better place to go than a nightclub? Birmingham is filled with popular and alternative clubs. The most popular area for clubs is on Broad Street, but plenty of unique clubs are scattered across the city.
PRYZM Nightclub
182 Broad St, Birmingham B15 1DA
PRYZM is the centre of Birmingham's nightlife. It's a stylish, innovative superclub and is the biggest club in the city. This Broad Street club has three floors, four club rooms and a VIP lounge and regularly hosts top DJs and acts.
Snobs
51 – 63 Smallbrook Queensway, Birmingham B5 4HX
Snobs has been a popular alternative club in the city centre for over 50 years since its founding in 1972. Despite its age, it's not dated and regularly plays the best indie rock and alt-pop music around.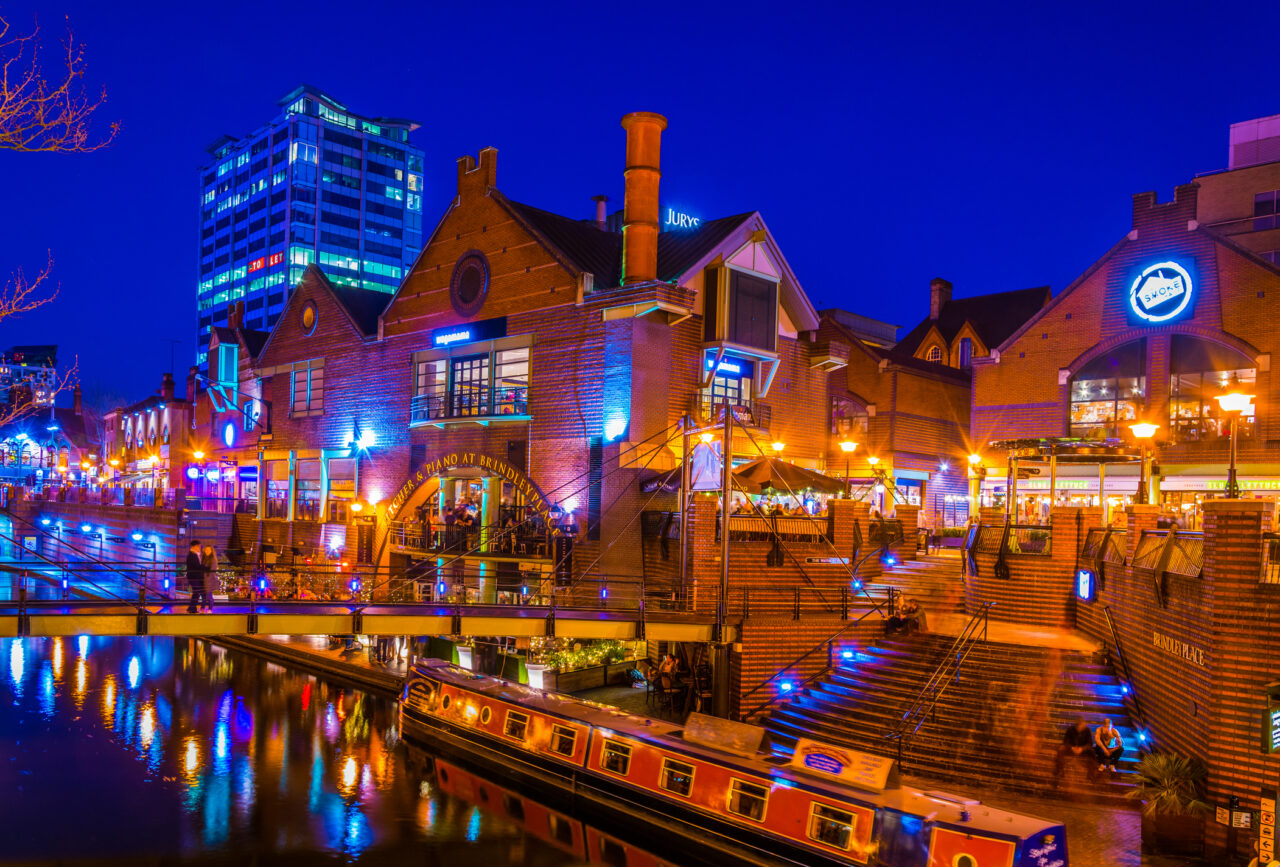 Rosies Bar
259 – 262 Broad St, Birmingham, B1 2HF
Rosies Bar is an unpretentious, fun superclub on Broad Street that spans two floors and features five uniquely themed rooms, each with a distinct personality and charm. This variety ensures there's always something for everyone at Rosies Bar.
The Night Owl
17 – 18 Lower Trinity St, Deritend, Birmingham B9 4AG
The Night Owl is a unique Digbeth soul and retro club featuring the best northern soul and Motown music. The Night Owl puts a modern spin on vintage style. Why not take a trip back to the 1970s here?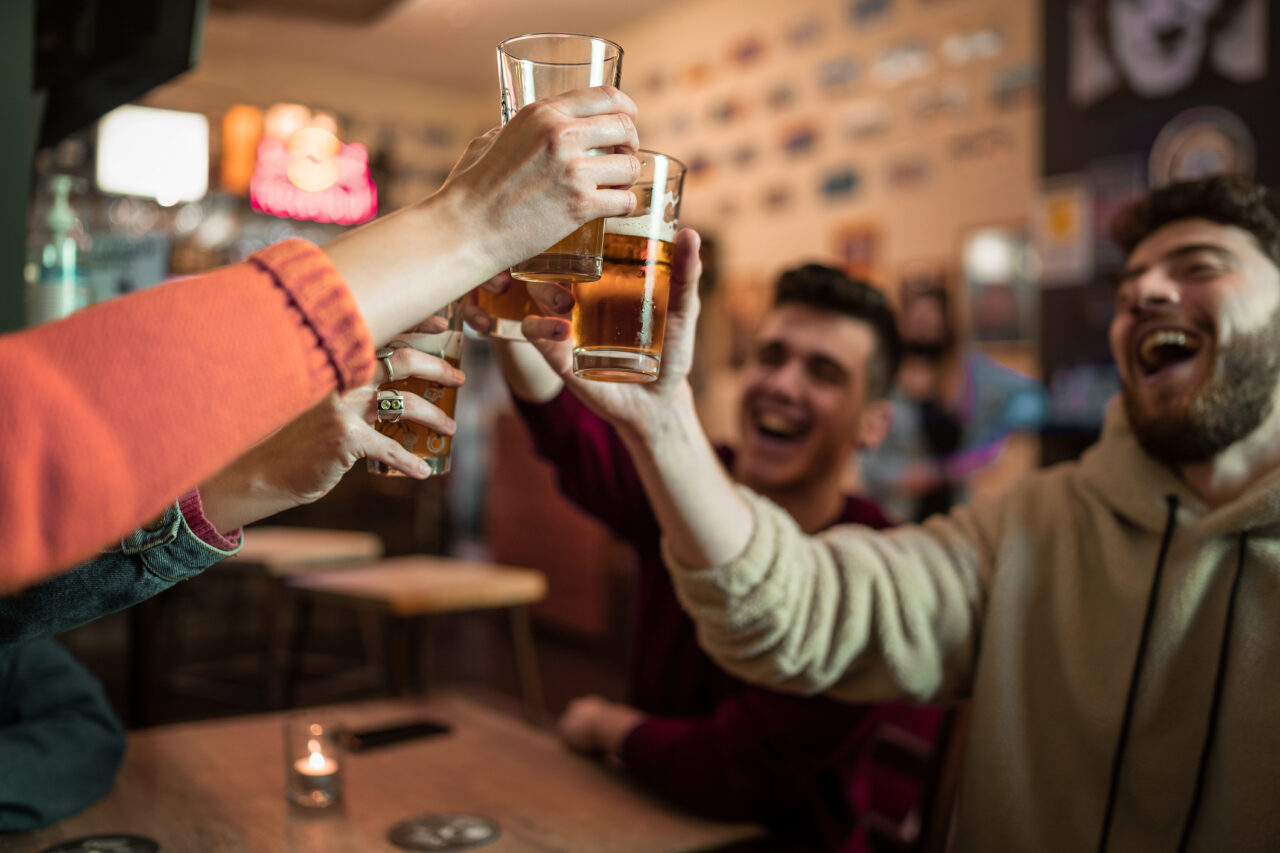 The Best Bar Crawls in Birmingham
Pub crawls are epic. They feel like an adventurous quest and allow you to experience Birmingham uniquely. Stumble yourself through the finest Birmingham watering holes, and you'll get to know the city intimately; something hilarious inevitably happens in every pub crawl.
We've designed this pub crawl to start in the dazzling and popular Jewellery Quarter and slowly reach the city centre.
The Rose Villa Tavern
172 Warstone Ln, Birmingham B18 6JW
The Rose Villa Tavern is a traditional pub that serves great American food. It's a casual place to down your first few drinks of the day and try some of their spectacular drinks.
The Button Factory
25 Frederick St, Birmingham B1 3HH
The Button Factory is a student spot with a loose atmosphere. It's a great place to lay back, hang out and get a few drinks. They offer tasty cocktails, classic drinks and fresh food.
The Clifden
34 Great Hampton St, Birmingham B18 6AA
The Clifden is an artsy pub just a few minutes walk away from The Button Factory. It's an award-winning pub with a great vibe and often hosts live DJs. It's got heaps of character, a great beer garden and locally-sourced craft beer. What's not to love?
The Church Inn
22 Great Hampton St, Birmingham B18 6AQ
Close to The Clifden is The Church Inn, a funky, beloved pub with a rooftop terrace and a pool/sports room. It's a stylish dive where you can enjoy classic drinks late into the night, as it is open till 2 am.
The Old Contemptibles
176 Edmund St, Birmingham B3 2HB
The Old Contemptibles is a pub with a curious name whose origins come from the First World War. It's a classic-looking city centre pub with a rich history and hearty food. It's brimming with character and serves an eclectic range of gins, ales and more.
Bacchus Bar
Burlington Arcade, New St, Birmingham B2 4JH
A short stroll from Birmingham's New Street station is the Bacchus Bar, a charming pub with quirky, memorable decor, making it a stand-out watering hole of any pub crawl. It has a great interior, is filled with vintage furniture and offers a great selection of gins and ales.
BrewDog Birmingham
81 John Bright St, Birmingham B1 1BL
The classic BrewDog bar lives up to its punk brewery heritage by offering uncompromising craft beers that stand out against bland drinks. Here you will find a vast range of IPAs, international lagers, wines, cocktails and great snacks.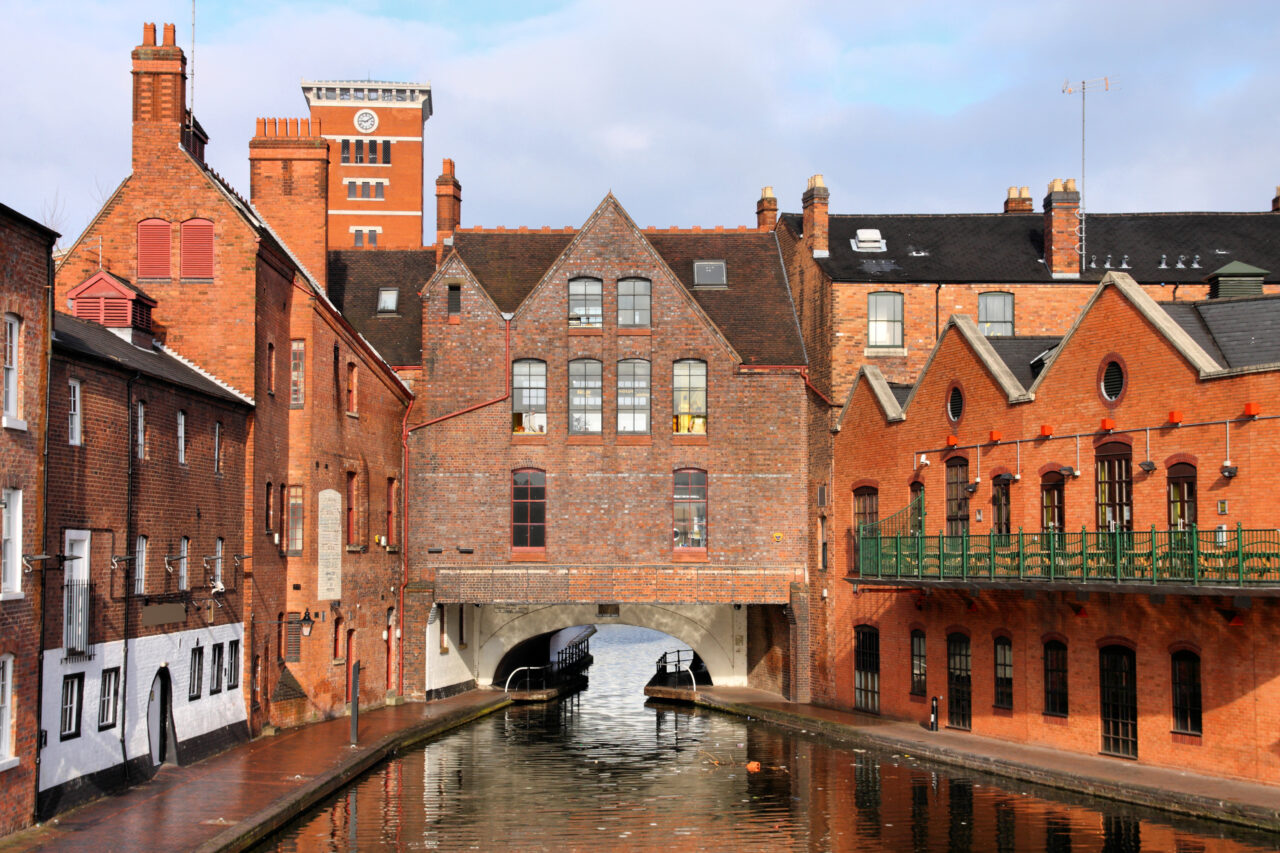 Great Birmingham Stag Dos
There are almost unlimited things to do on a Birmingham stag do. If you want to tuck into a balti, check out the music scene, chill at an underground bar or hang out on Broad Street, Birmingham is perfect.
Be sure to use yhangry to connect with all the best local caterers and private chefs in Birmingham who specialise in stag dos and creating memorable meals for your special day.
FAQs

Is Birmingham good for a stag do?

Birmingham is one of the biggest cities in the UK and one of the country's most diverse places; you can expect a wide range of food, clubs and activities there, all of which can be perfect for a stag weekend.

Who pays for the stag night?

There is no strict rule about who pays for the stag do. The groom usually doesn't pay for their stag do, but this isn't necessarily the case. Generally, the person who organises the event decides who pays for it.

How far in advance should you have a stag do?

A stag do should be planned months before the wedding and should take place around two weeks before the wedding. Don't host it too close to the wedding day, as you'll need recovery time from the do.