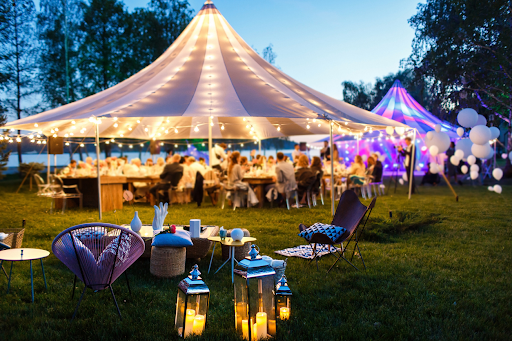 Outdoor party planning takes more than just stringing up some beautiful decorations and setting up a few outdoor activities. To ensure your guests have an unforgettable time, you'll need to cater to their every need: from plenty of delicious food and drinks to cosy outdoor furniture and reliable lighting.
With our stress-free party planning guide, you can easily create an oasis in your backyard that everyone will love.
Hire a Private Chef or Caterer from yhangry to Take Care of the Food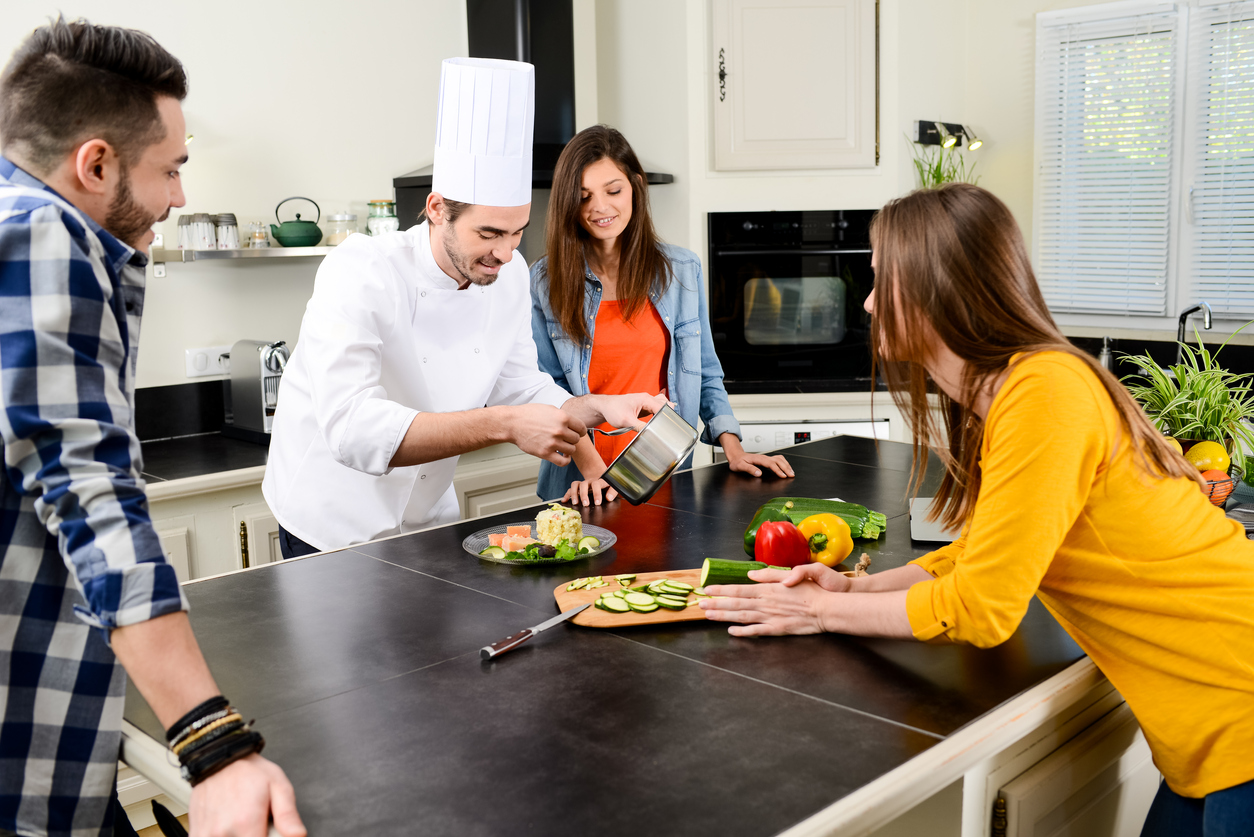 No matter what type of event you're hosting, hiring a chef or caterer is always a fantastic way to impress your guests and elevate your gathering to the next level. To ensure an unforgettable culinary experience, look no further than yhangry, the platform that connects you with some of your area's most talented and passionate chefs and caterers.
Whether your taste buds crave a five-course meal or a delicious backyard barbecue, these exquisite experts will cater to every culinary need and turn your party into a true feast for the senses. These experts bring their experience and expertise to the table, providing the freshest, highest-quality ingredients and customised menus to suit your tastes and preferences.
With yhangry, the possibilities are endless. You can choose from a wide range of cuisines, from traditional favourites to exotic delights, and rest easy knowing that your chef will handle everything from shopping and cooking to serving and clean-up. So don't settle for less when you can get a quote to hire a yhangry chef to take your outdoor party to new heights of culinary excellence. 
Ideas for Outdoor Parties
Are you ready to take your outdoor party game to the next level? Look no further because we have seven outdoor parties that can be done on various budgets, so there's no excuse not to throw an epic bash.
1. Garden Party
A garden party is perfect for celebrating good weather and showing off your beautiful garden with some tea, scones and finger sandwiches. You can create floral arrangements and ask guests to dress up in fine outfits and hats.
A garden party is perfect for some lawn games, provided you have ample space. One of the most popular garden party games is croquet. It's a fun and leisurely game that allows plenty of socialising and friendly competition, making great photo opportunities. Lawn bowling is another perennial favourite that requires minimal equipment – just a set of lawn bowls and a flat, grassy area.
2. Bonfire Party
Firstly, ensure you have a location that's safe and large enough to host your guests. If you plan to hold it in a park, make sure you have a bonfire permit and have checked the regulations and safety measures in your region. Get plenty of firewood, well-stacked and secure, in one corner of the yard. Arrange a seating area close to the fire where your guests can lounge and enjoy the warmth.
During refreshments, serve hot and cold drinks to keep your guests comfortable, along with snacks or light refreshments to munch on. S'mores are a classic bonfire treat, so don't forget to stock up on the ingredients, and don't be afraid to get creative with your food and drink choices. Popular activities include lighting sparklers, organising a treasure hunt or sharing ghost stories around the fire.
3. Picnic Party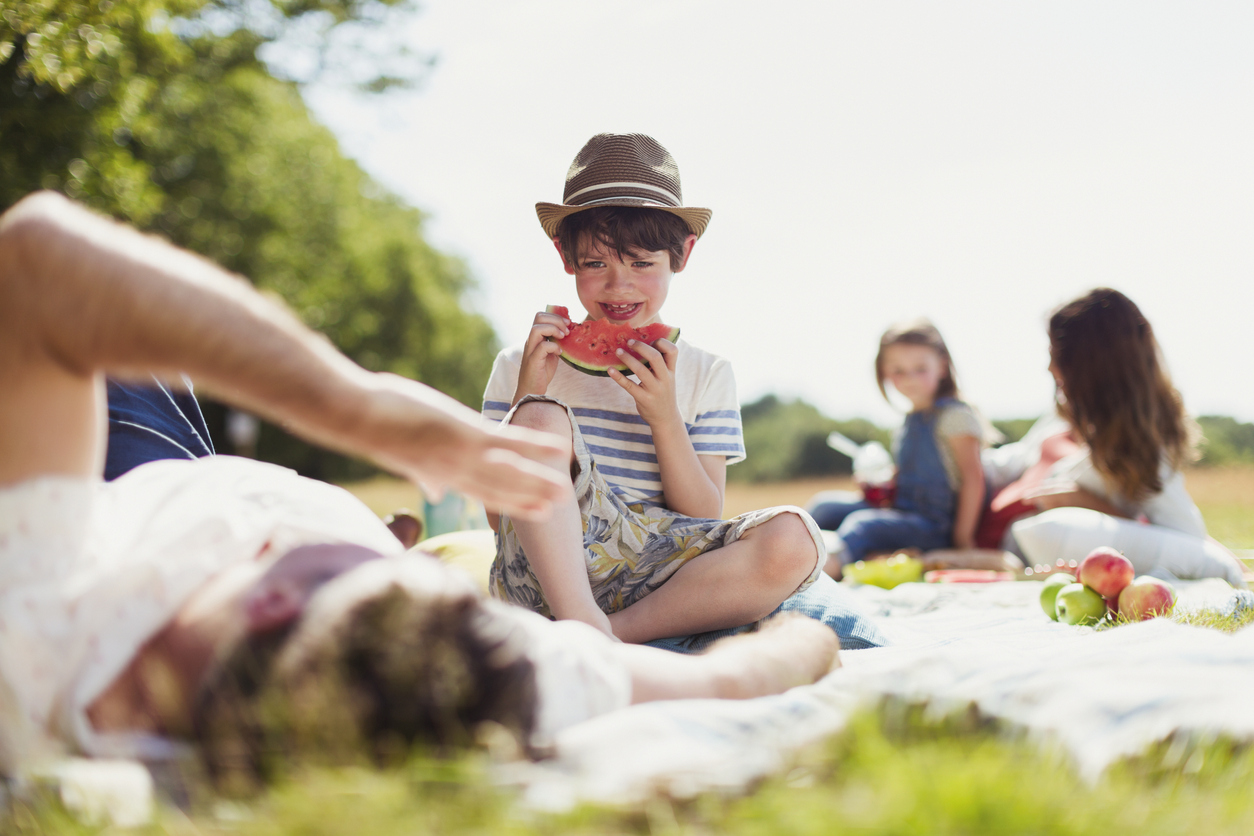 A picnic party is a great way to keep things simple. You can either make your favourite picnic foods or ask your guests to bring their favourite foods and drinks. Set up blankets and pillows for the ultimate cosy experience.
You can inject fun into the event by providing outdoor activities like frisbee, kite flying or even giant Jenga. Or, if you're more adventurous, you can combine your picnic party with a hike or walk in your favourite park. Remember to plan your route carefully according to the fitness levels of your guests. You can even incorporate a scavenger hunt for kids. Encourage people to bring snacks and drinks and buy picnic baskets from a caterer ahead of time or have them delivered to your picnic spot.
4. Movie Night
A movie night-themed outdoor party is another cost-effective way to enjoy festivities with friends. You can buy, hire or rent a projector, which you can set up to display on a wall or screen.
Ensure everyone is comfy and warm with plenty of blankets and cushions. You can decorate the viewing area with string lights and outdoor lanterns. Consider offering typical movie night snacks like popcorn, candy and soda or take it one step further and provide themed snacks and drinks that match the movie you'll be watching.
5. Hog Roast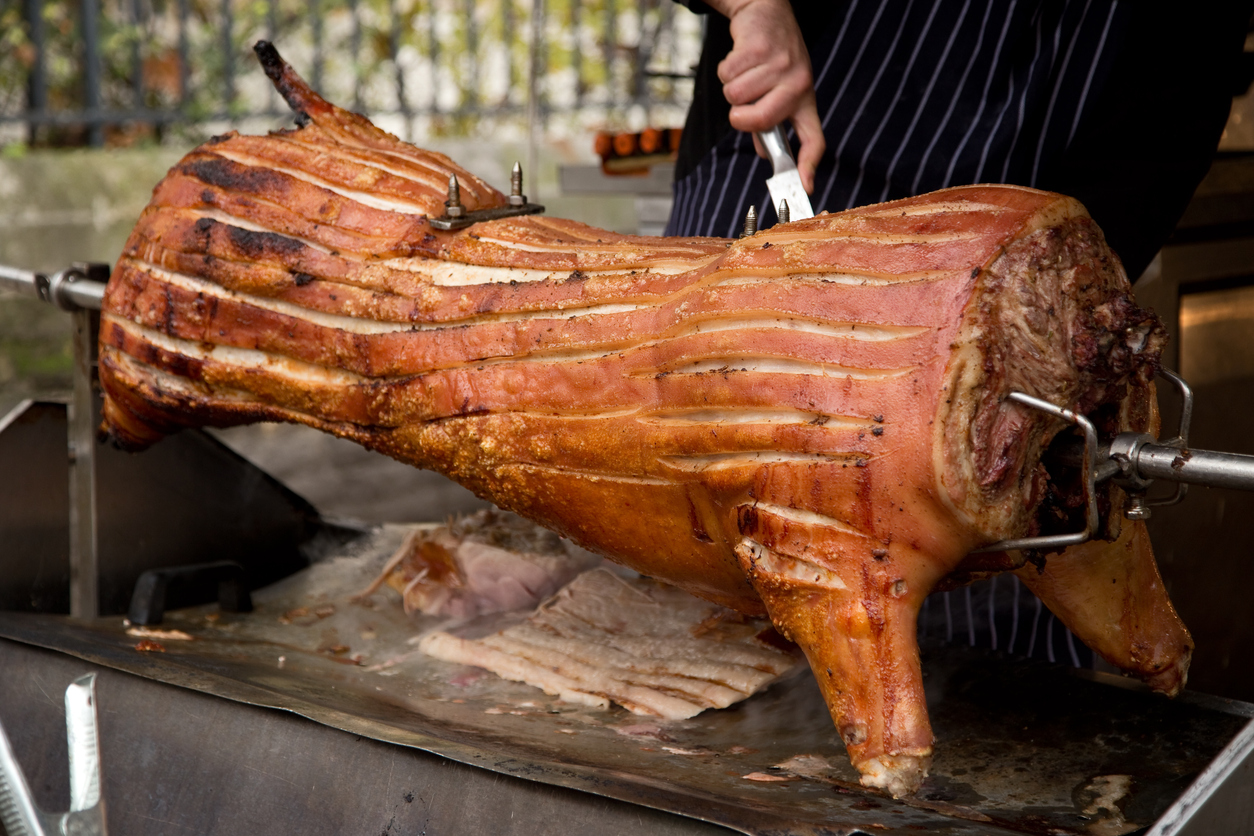 Nothing screams summer like an outdoor BBQ party, with a hog roast being one of the most popular options. Organising a hog roast can be tricky for a novice, especially setting it up hours in advance and keeping an eye on it once the drinks start flowing. If you prefer to relax and enjoy the party with your guests, consider hiring a professional caterer to set up a hog roast in your backyard.
A professional caterer will have years of experience and expertise in preparing and cooking hog roasts, plus they have access to the best quality meat and ingredients. They could provide you with all the necessary equipment, and some can even help with setting up the whole event, from the decoration to the seating arrangements.
6. Hawaiian Party
Try a beachy outdoor party for a tropical and laid-back party vibe. Break out the Hawaiian shirts and flower garlands and serve tropical cocktails. There is plenty of Hawaiian-inspired food like poke bowls, seafood dishes and even roast pig.
Decoration ideas include using tiki torches and tropical flowers like hibiscus and plumeria for décor and setting up a drink station with colourful plastic cups and umbrellas. Fun activities include limbo, hula dancing and lei-making. If you want to be more adventurous and add extra fun to the event, hire a hula dancer to teach your guests how to perfect the hula dance. Get ready to greet your guests with "Aloha!".
7. Food Truck Party
Imagine the savoury aromas of delicious food wafting through the air as you gather with loved ones under the sunshine or stars for a memorable outdoor feast. Hosting a food truck/stall party is a unique and exciting way to bring your favourite local eats straight to your doorstep.
From tacos to burgers to gourmet hot dogs and ice cream, these mobile kitchens offer a variety of mouth-watering delights that are sure to please any palate. Whether for a birthday celebration, baby shower or just because, a food truck/stall party is the perfect way to make lasting memories with great company and phenomenal food. Hiring a food truck needn't be expensive, and you could get a quote to hire a food truck here.
Ideas to Weatherproof Your Outdoor Party
Planning parties outdoors in the UK can be quite an adventure. With the notoriously unpredictable weather, you must be prepared for all sorts of conditions, whether blazing sunshine, a sudden downpour or a gusty wind that blows your decorations away.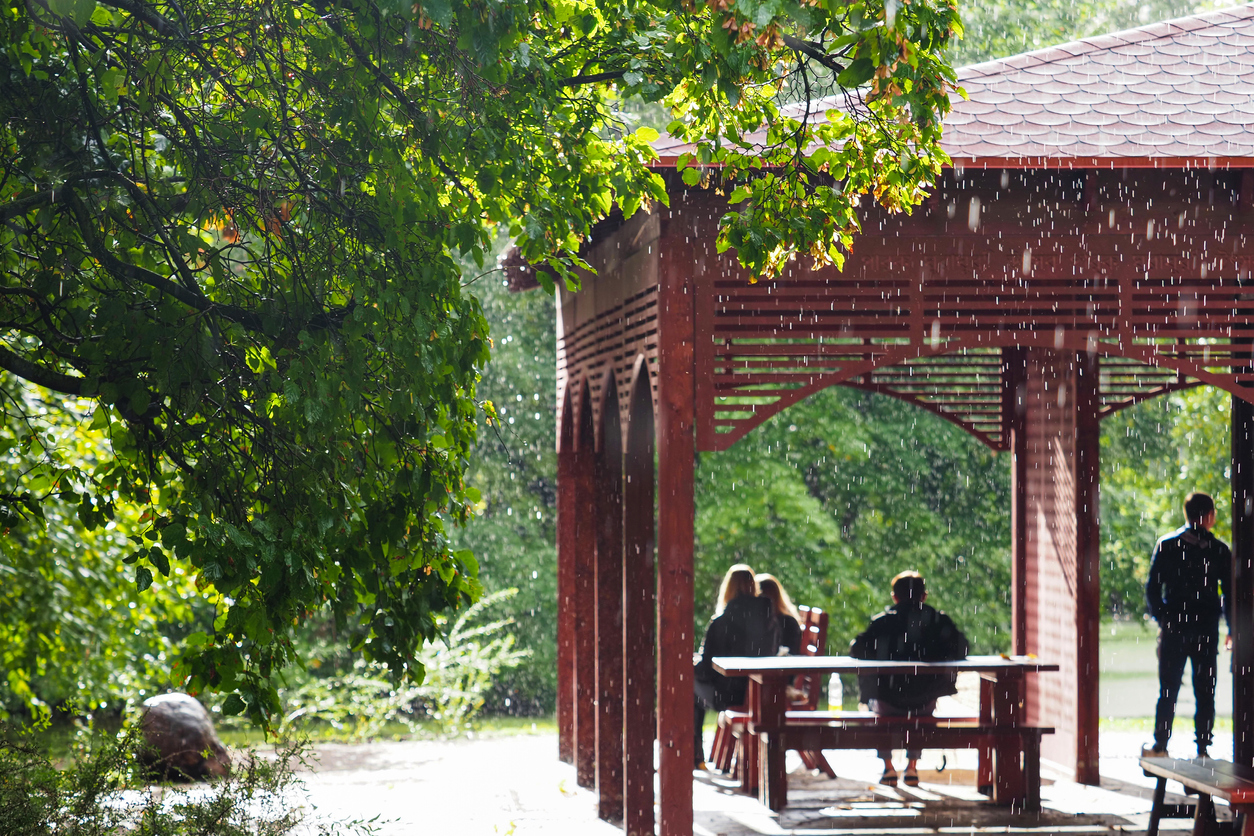 Here are some precautions to take:
1. Have a Backup Indoor Space
It's essential to have an indoor space available in case the weather turns sour. You could also rent a marquee or a sturdy gazebo to withstand wind and rain.
2. Invest in Waterproof Equipment
From tablecloths and cushions to speakers and lighting, ensure everything you use is waterproof or at least water-resistant. Plastic or metal furniture is ideal for outdoor parties, and you can add colourful cushions for comfort.
3. Keep Your Guests Warm and Dry
For night-time parties, ensure you have plenty of blankets and throws on hand, as well as umbrellas and rain ponchos. You could also set up heaters or fire pits to keep everyone cosy while serving some hot cocoa to add further warmth. 
FAQs

How do you make an outdoor party special?

Pick a party theme

Send out informative invitations, including dress code, etc.

Consider party favours

Design your décor

Plan your menu or hire a caterer or a professional chef.

How do you throw a cheap party?

By keeping your guest list short and sweet, you ensure that everyone has a chance to connect and enjoy themselves. Plus, don't be afraid to channel your inner artist when making your invitations. 

When picking a theme, peek around your house and see if there are any decorations you can repurpose. If your budget is tight, organise the party mid-morning or afternoon, so it's not based around lunch or dinner.

What is a good menu for a party?

Delight in succulent meatballs or flaky sausage rolls, followed by scrumptious chocolate truffles and mouth-watering chicken empanadas. And why not add some zesty quesadillas or crispy chicken tenders to the mix? Your guests will surely leave with full stomachs and happy hearts.