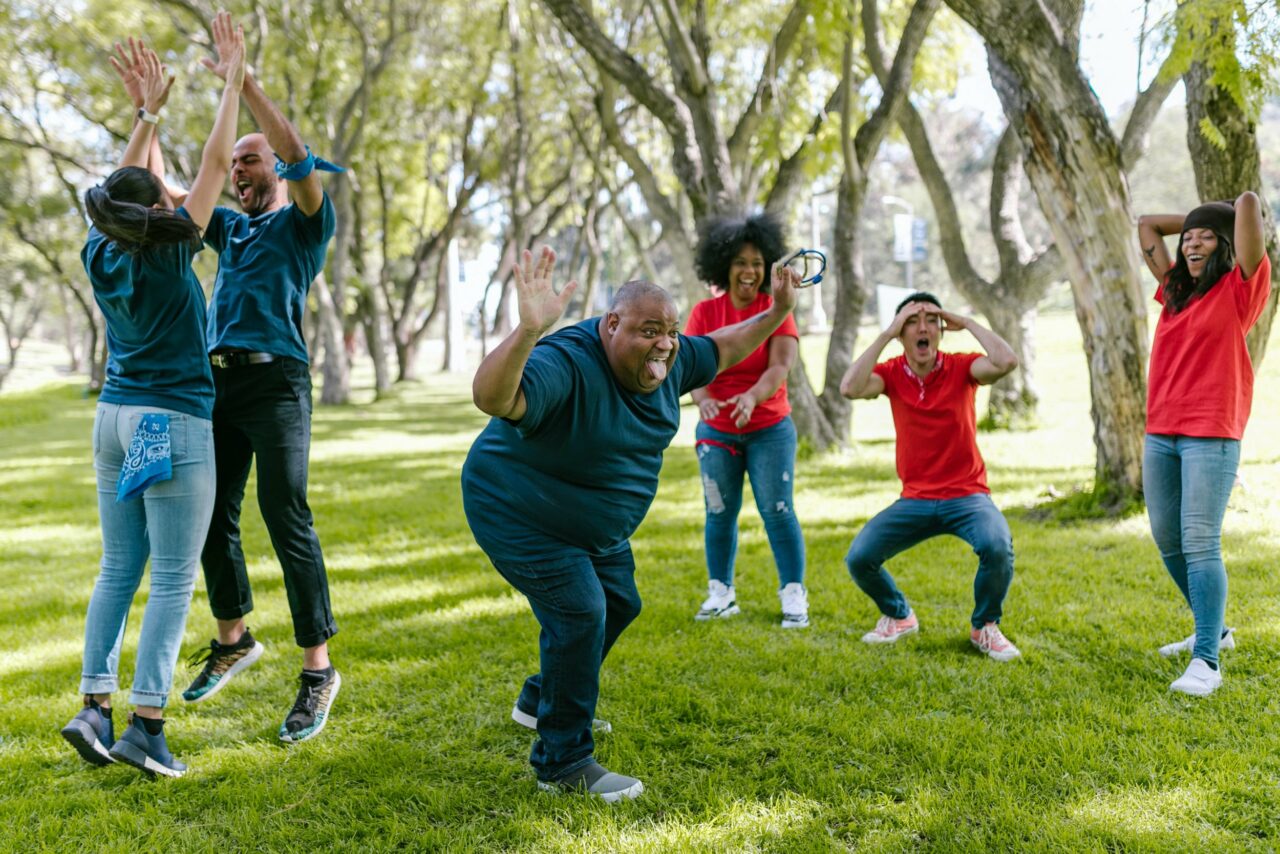 Life moves faster than ever, so it's essential to find ways to reconnect with our favourite people. Outdoor party games are the perfect way to beat stress, have fun and reconnect with friends and family. From charades to tug of war, there are loads of awesome activities for your next gathering. Read on for ten thrilling ideas sure to make any summer bash unforgettable!
Hire yhangry to Take Care of the Food
When throwing an outdoor party, the games can be a blast, but there are lots of other factors to consider if you want it all to go off without a hitch. Don't forget about feeding your guests – they will need plenty of tasty food after those energising gameplay sessions!
If cooking isn't really your thing, then check out yhangry for some top-notch private chefs who'll provide delicious cuisine to ensure everyone leaves with full bellies and happy memories.
On yhangry, you'll get matched with master and Michelin-experienced chefs that excel in numerous cuisines, including Italian, Mexican, BBQ, Caribbean, African and lots more. These chefs are "jacks of all trades" and can prepare anything that suits guests' taste palates.
Once you've scoured through several chefs on yhangry and found one that ticks all your boxes, you can book their menu or request a quote if you seek a personalised service that'll come in handy during the games.
With the fun associated with outdoor party activities, giving participants an exquisite taste of their favourite meals will make your event one to remember!
10 Must-Try Outdoor Party Games
Whether it's a birthday, BBQ, family reunion or backyard party with the neighbours, games can make or mar the experience. As such, you must perform due diligence to ensure you make the right picks.
Pressured much? Don't be. We've done the hard work for you, uncovering ten games that'll suit your outdoor party theme while giving everyone an exhilarating experience they'll be nostalgic about in the future.
Notable mentions include:
1. Ring Toss
Do you seek one of the best fun outdoor party games that doesn't require substantial space? Consider ring toss. Suitable for individuals of all ages, this classic party game is simple to understand and execute.
For this game, purchase a unique ring toss set or create an alternative using rings and lined bottles.
Here, players must land rings on the bottle's neck. After a specific timeline, the participant who lands the most rings wins the contest.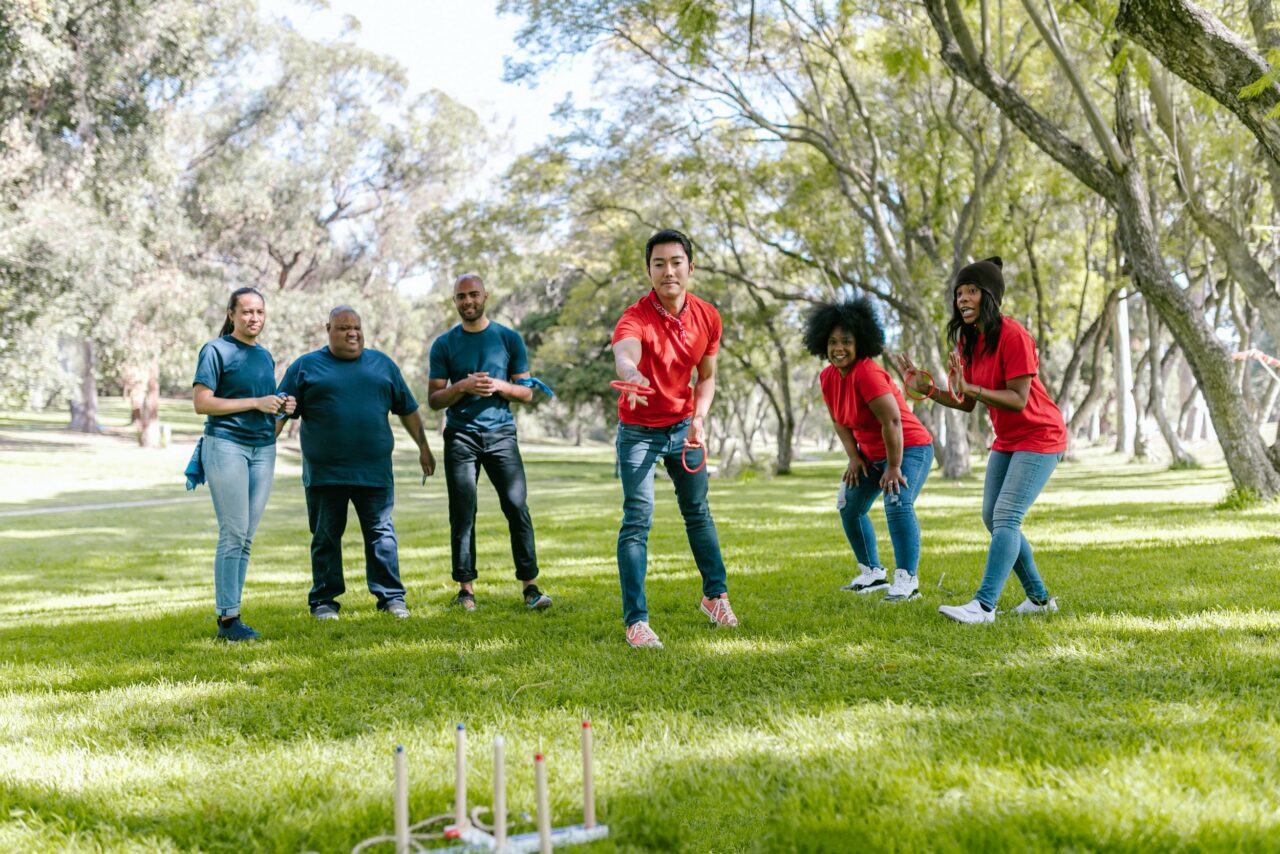 2. 500
If you'd like to inject some competition during your outdoor party, one of the best outdoor party games to consider adding is 500. The rules of this outdoor event are pretty simple.
First, you'll need to designate the "thrower" spot to a specific individual and have them stand a reasonable distance away from the group.
Gameplay commences when the thrower throws a football, baseball or flying disc while calling out a number (typically from 100 to 500). The person that catches the ball first will receive the point tally called.
This process is repeated until a player reaches or passes the "500-point" mark. The winner will replace the thrower, and the game restarts.
3. Balloon Snatch
The balloon snatch game resembles the 500 contest we just highlighted. This time, however, the fun heightens as a balloon is used instead of a ball or flying disc. Additionally, there's a slight twist to proceedings.
Here, you must insert money or paper (with a prize inscription) into balloons. Don't inflate the balloons.
Once you've done that, give the balloon to a player and have them blow air into it and let go without tying the neck. As the balloon flies around, other contestants must compete to catch it before it falls to the ground.
If a participant gets a hold of the balloon before it hits the ground, they'll win the prize inserted in that balloon. However, the session restarts if the balloon touches the ground before anyone reaches it.
For hygienic purposes, ensure that each used balloon is set aside and washed before they're reused.
4. Backyard Car Wash
If you're organising an outdoor party that'll see numerous kids in attendance, the backyard car wash game is one fun outdoor party idea to implement. And no, your expensive SUV or pickup truck won't take precedence for this activity.
Instead, purchase kids' favourite toys (or have them bring theirs) and get them to wash them using dish soap, sponges, and a bucket or bowl of water.
Although they'd most likely get wet, they'll be fully engaged while the adults do their thing!
5. Tug of War
Tug of war is a staple at most outdoor parties. What's better? It's a game for all and sundry. You only need a long, sturdy rope and two teams of willing individuals on both ends to get started.
Assign someone the referee's role. When they shout "go" or blow their whistle, both teams must pull the rope with all their might until one team successfully pulls the other across the preset line.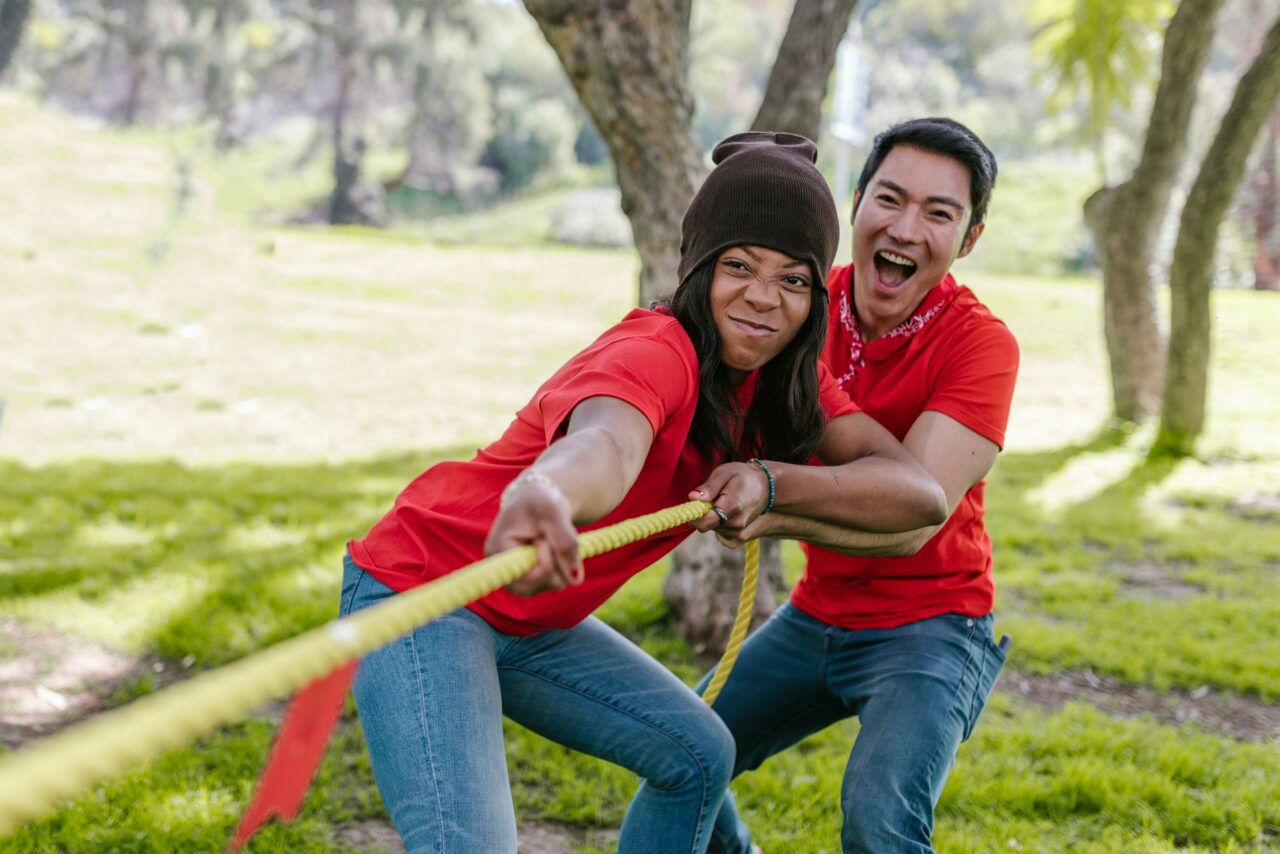 6. Hilarious Bigfoot Game
The hilarious Bigfoot game ranks among the most entertaining outdoor party games ever. To get started, you'll need flip-flops, plastic balls and a big carton box from which you can carve unique shapes. The idea is to plaster flip-flops onto giant cut-up carton shapes featuring plastic balls. Afterwards, allow selected guests to race in them.
Since cut-up "feet" are four to five times bigger than flip flops, this game is bound to offer comic relief for the audience and some weird but funny images perfect for Instagram and Facebook.
7. Human Piñata Chase
Almost everyone has that extra motivation when there's candy in the mix. Here's where the funny and timeless human piñata game comes in during your outdoor party. For this event, you'll need old or used t-shirts, glue and, of course, the centre of attraction – the piñata (AKA candy).
Preparing the t-shirts before the "D-day" is a must. Days before the main event, glue candy onto t-shirts that'll feature during the game. Now, pick individuals (your human piñatas) to don these shirts.
During the game, human piñatas will be chased by kids who'll do all they can to grab the glued candy packs when they can!
8. Light Up Frisbee
If your outdoor party extends through the night, the light-up frisbee game will put guests in an excited mood. You'll need illuminating frisbees and a goal (a laundry basket or bucket will do the trick).
The game's objective is simple – players must throw these frisbees into the goal. The person with the most goals wins!
9. Pin the Tail on the Donkey
Although this game might be popular among kids, it's still one of the best outside games for adults to enjoy. Here, you'll need to tack a picture featuring a donkey with a missing tail on the wall.
Afterwards, blindfold each player and give them the missing tail. The goal is to match the tail correctly to its place on the tagged image. The player who places the tail closest to the exact spot will win that round.
10. Charades
Charades is a game everyone loves and understands. As such, it's the perfect addition to any outdoor party. Participants must act out ideas or words imprinted on a chosen charade card when gameplay commences. This game is bound to elicit lengthy giggles from those in attendance.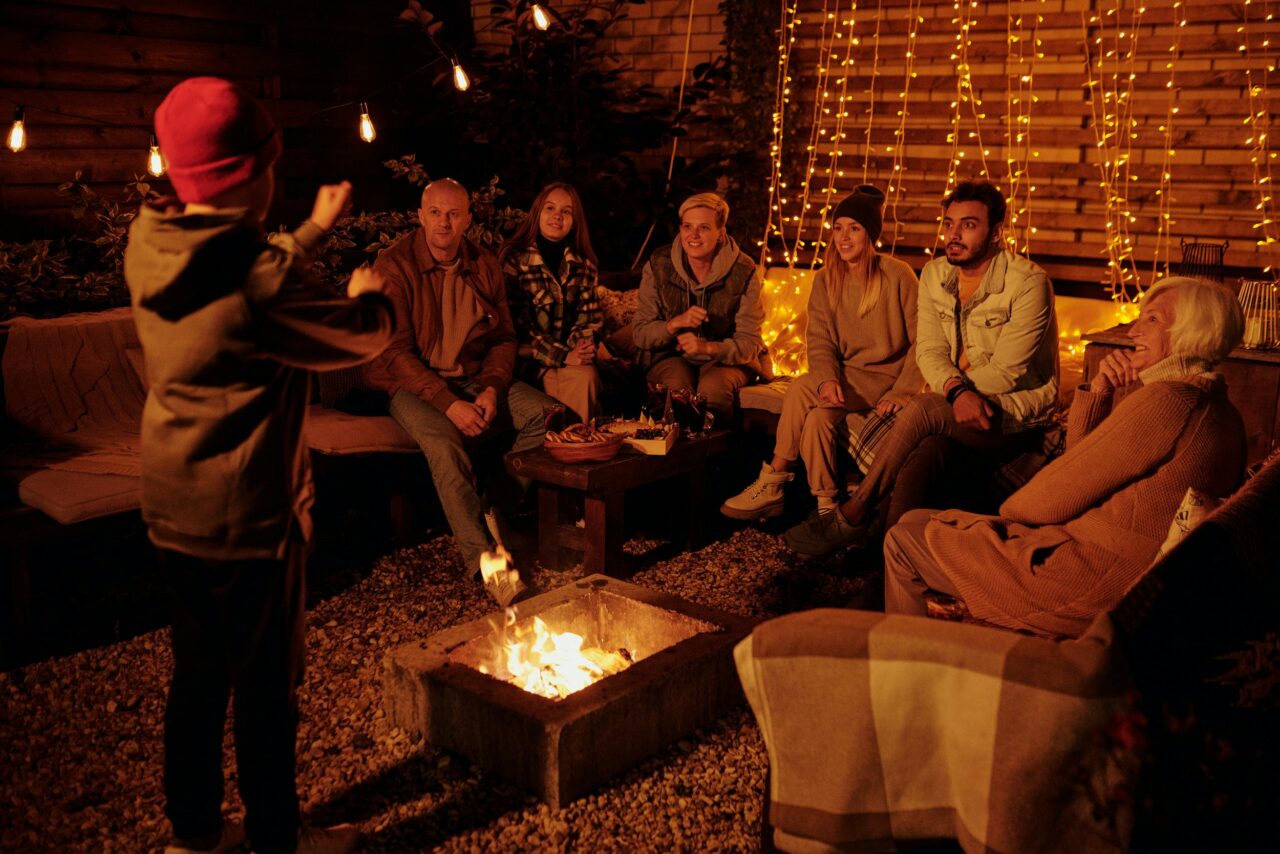 In conclusion, outdoor party games are a great way to detach yourself from the daily hustle and bustle to connect with friends and family at a meaningful level. If you're hosting an outdoor party and would like guests immersed from start to finish, adopting the ten outdoor game ideas highlighted in this guide is 100% recommended.
Although games might take precedence during these events, don't relegate food to the background, as it provides the energy required to continue gameplay for long periods. If you'd like to skip the hassle of cooking multiple meals for guests, check out yhangry to connect with top-tier chefs proficient in numerous cuisines.
Once you've chosen a private chef and booked their services, they'll be there during the event to offer their impeccable culinary services to everyone in attendance. As such, your party will be electric, leaving an indelible dent in peoples' minds.
FAQs

Do I need to buy groceries when I hire a chef from yhangry?

No, you don't. Once you book a chef on our platform, they'll arrive with the required condiments and cook in your kitchen.

Can I trust yhangry?

Of course, you can. The chefs we connect you to have all passed our stringent vetting process and will provide stellar culinary services during your event. If you encounter any issue in service delivery, contact us at 02045255238, and we'll resolve it immediately.

What is yhangry's cancellation policy?

If you cancel when your event is seven days away, you're eligible for a 100% refund. However, if it's four or six days away, we'll only offer a 50% refund. 

We don't offer refunds for events less than 72 hours away. This caveat also applies to all Christmas Day and New Year's Eve bookings.