HEN PARTY IDEAS
AT HOME


See our list of hen party ideas at home, so you can make it a special occasion without ever putting your shoes on.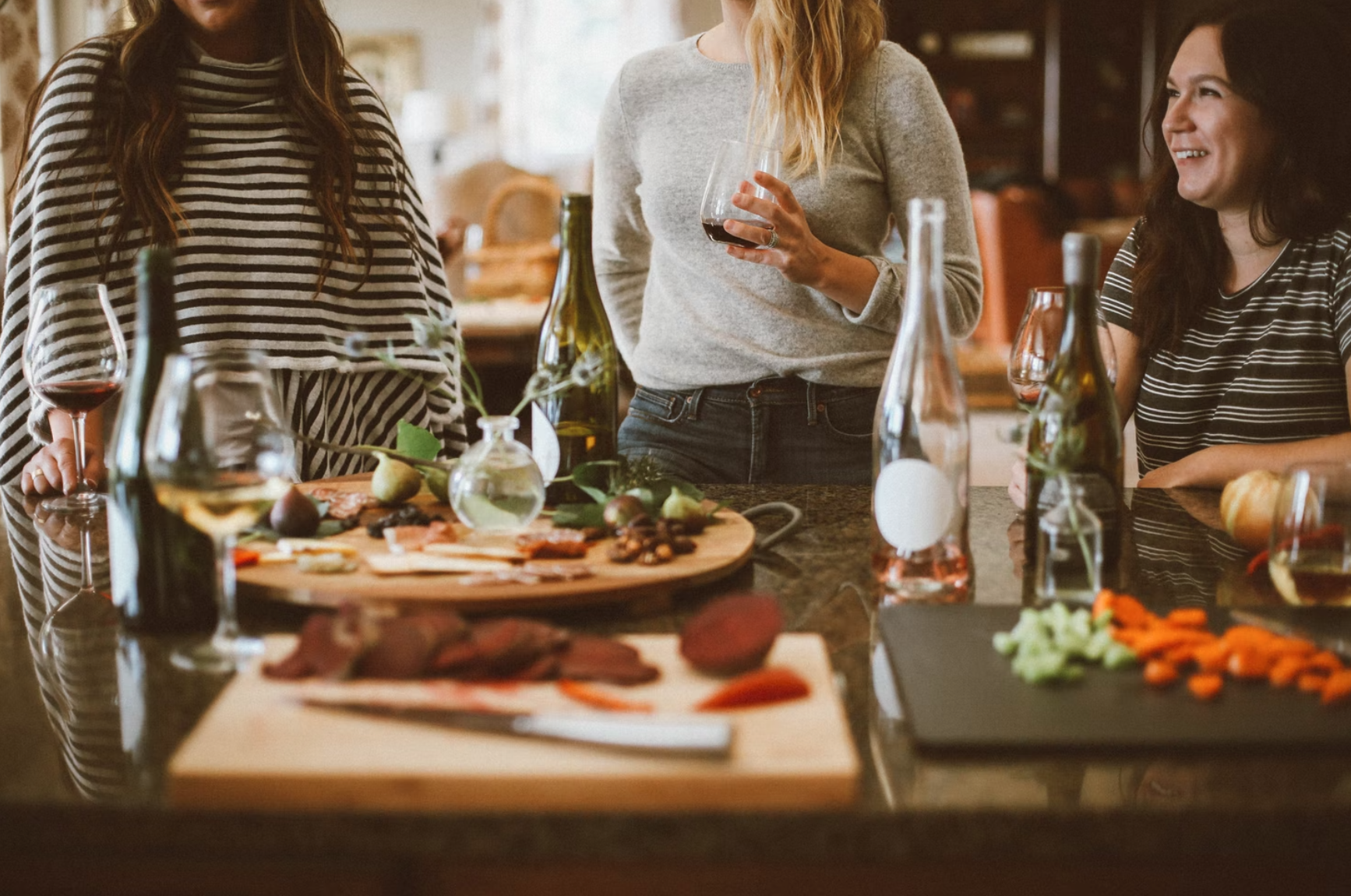 The most intimate (and sometimes the most fun!) way of celebrating an upcoming wedding is be spending it at home. No time limit on the table, no dress code, and complete freedom to do what you like. These can be really fun and they also be much more cost effective with fewer complex logistics! Here are our top hen party ideas at home.
It really is the ultimate way of hanging out amongst friends.
Hen Party Ideas at Home
Get Creative With Painting Kits
Masterpeace will send you individual painting sets so you each have your own paints, brushes and canvasses. At your own pace, in your own space, they make it easy to discover your inner-creative even as a complete beginner.
Choose from a selection of professional contemporary art works, and they'll deliver everything you need, straight through your letterbox. With step-by-step guidance, alongside complimentary video tutorials in theri app, you'll complete beautiful personalised works of art, all from home.
Fun on the day, plus you get a keepsake to take home and remember the event by! See their website – click here.
Make Your Own Murder Mystery
If you haven't done a murder mystery party you are missing out. Each person gets a character, you get clues throughout the evening and you have to figure out which of you is the murderer. To make it more fun and more personalised you can create your own. Choose characters that mean something to the bride. Their favourite celebrities, every member of the Kardashians or play each other. It makes it very fun for dressing up. Check out this link for a how to on making your own murder mystery – click here
Make Your Own Wine Tasting
Ask everyone to bring a bottle! Depending on how many of you there are, you can all try a tiny taste of each bottle, share your thoughts and see which your favourites are! If everyone brings their favourite you might even discover something new.
Just make sure you don't end up with ten bottles of New Zealand Sauvignon! You can either stick to just sparkling and white, or you can make sure everyone knows if they need to bring a red or rosé. You can ask half the group for a red and half for a white, then you can ask them to bring wine from a certain continent just so you can have as much variety as possible.
Our other tip is to give a price range too!That way, people bringing a top of the range champagne won't feel short changed if everyone else brings one from the corner shop. We recommend a range of £10 – £20 for still wines or £15 – £35 for sparkling.
Choose Your Own Menu
Choose food which means something to the bride. Is her wedding in Italy? Did she meet her husband in Mexico? Are her family from Japan? Pick some food which feels tailored to her and her wedding.
It's always tricky taking it upon yourself to do the catering so a little help goes a long way. You can hire a private chef to do all the cooking and washing up for you. This is a great option if you have lots of mixed allergies and dietary requirements in your group as the chef will cater for them all so you don't have to worry about contamination.
Or you can get everyone to bring a dish. This makes it a fun eclectic mix that can really show off people's personalities and talents. It's also really budget friendly and shares the workload amongst everyone. Just make sure people know whether they are doing a side, main or dessert – you don't want to end up with three cakes!
Alternatively order in! If you can't agree on one thing, you can order from two different take aways so there's something for everyone. And always agree how you want to split the bill before you order, to make things smooth and stress free.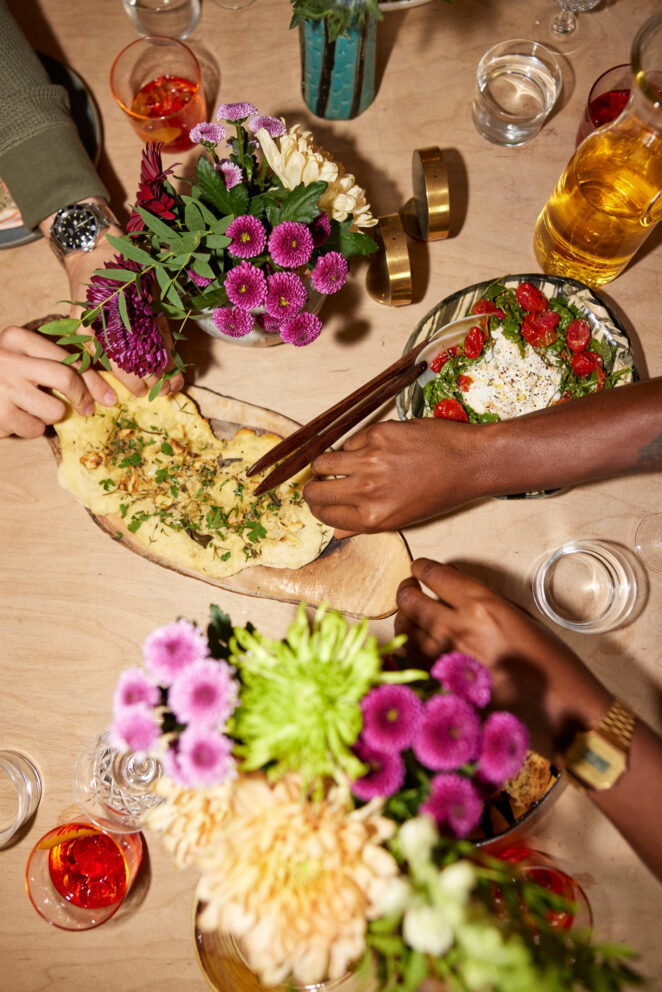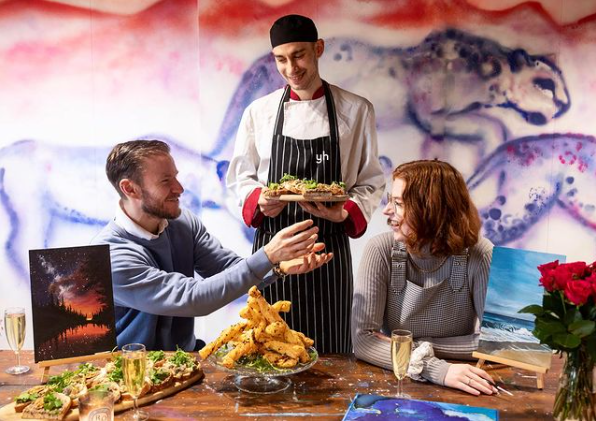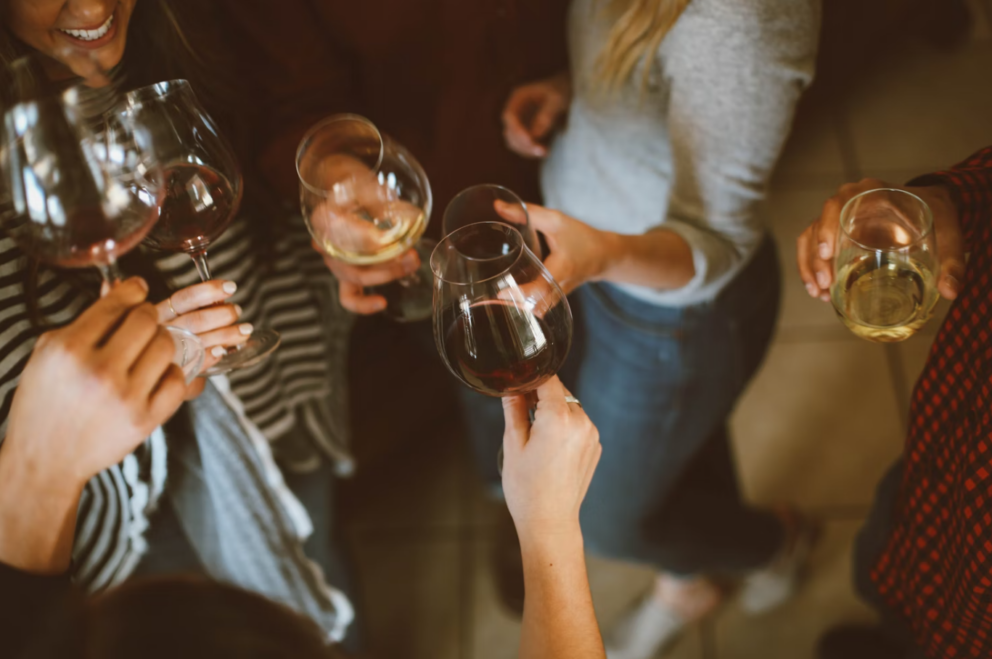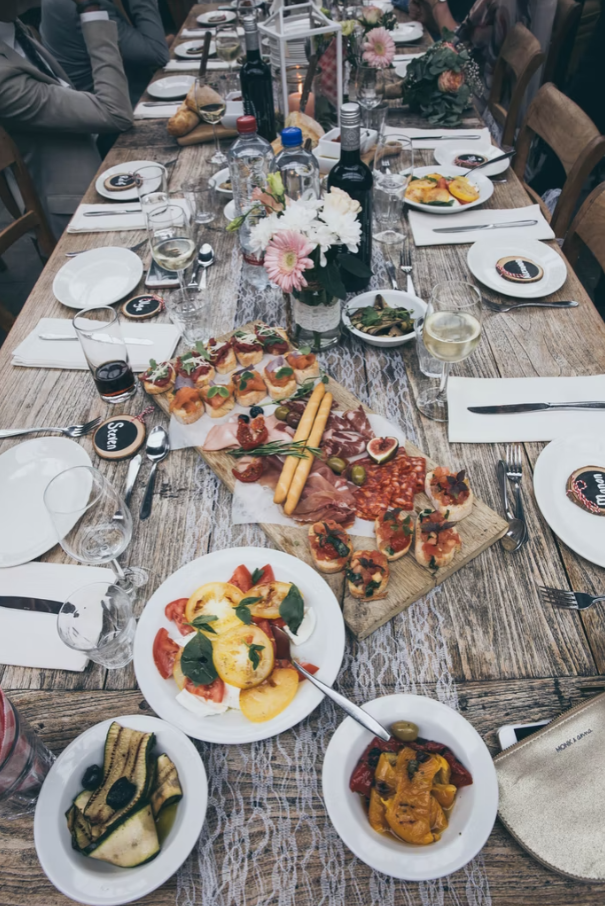 About us
Yhangry is a private chef platform which has been featured on Dragons' Den. If you are planning to host dinner, you can find and book local private chefs to cook in your home. You simply choose from our chefs' menus starting from £25pp. The chef will bring the shopping, cook up a feast and clean up in the kitchen, so you get to enjoy a fabulous time with your loved ones without having to worry about the cooking.