Hosting a garden party is a wonderful way to enjoy the great outdoors with friends and family while celebrating a special occasion or taking in a beautiful day. With so many people hosting garden parties, how can you make yours stand out enough to be truly memorable?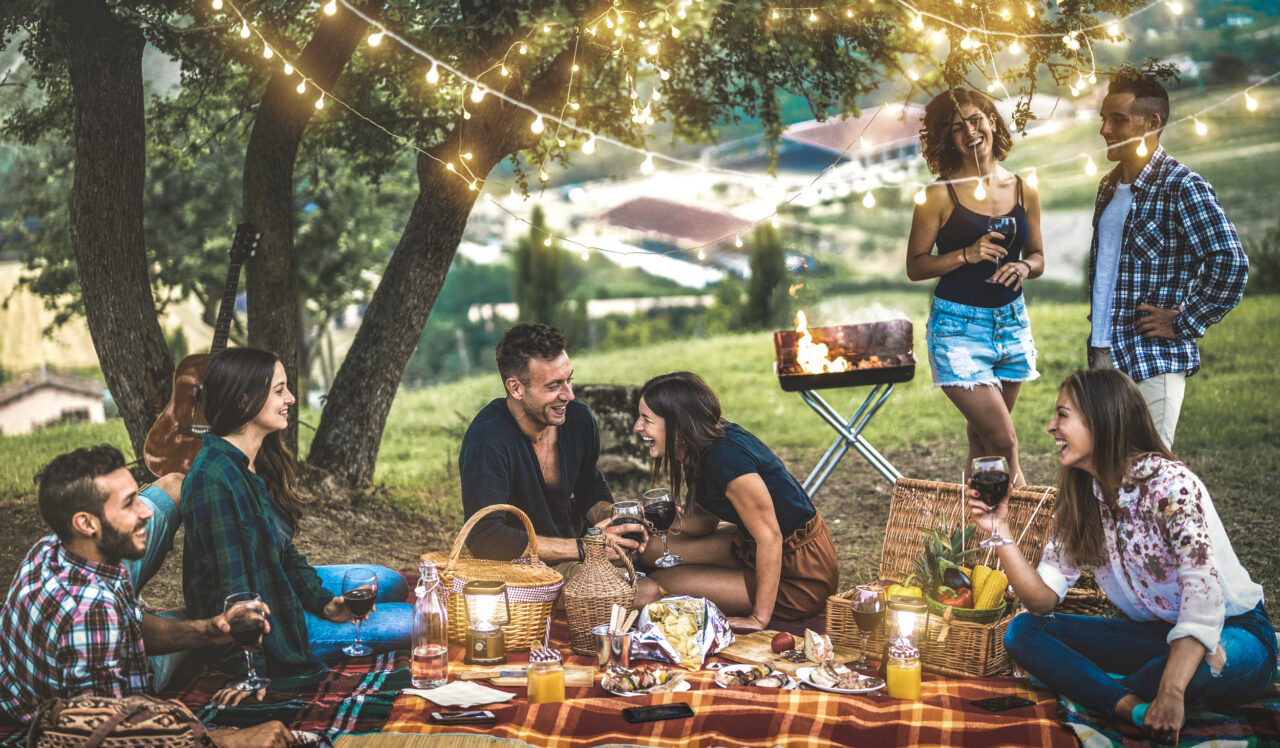 Garden parties are designed to be enchanting. They're supposed to embody nature's finest elements, and you can use several themes and ideas as inspiration for an unforgettable party.
Whether a casual get-together or a formal affair, these creative garden party ideas will help elevate your party planning skills and make your next event successful.
But first, let's address the elephant in the room.
Hire a garden party caterer on yhangry
Garden parties, like a lot of events, require so much planning. From the guest list to the theme, catering, decor, entertainment, etc., there are many things to stay on top of when planning an event. So, outsourcing some responsibilities is always a good idea so you don't burn out.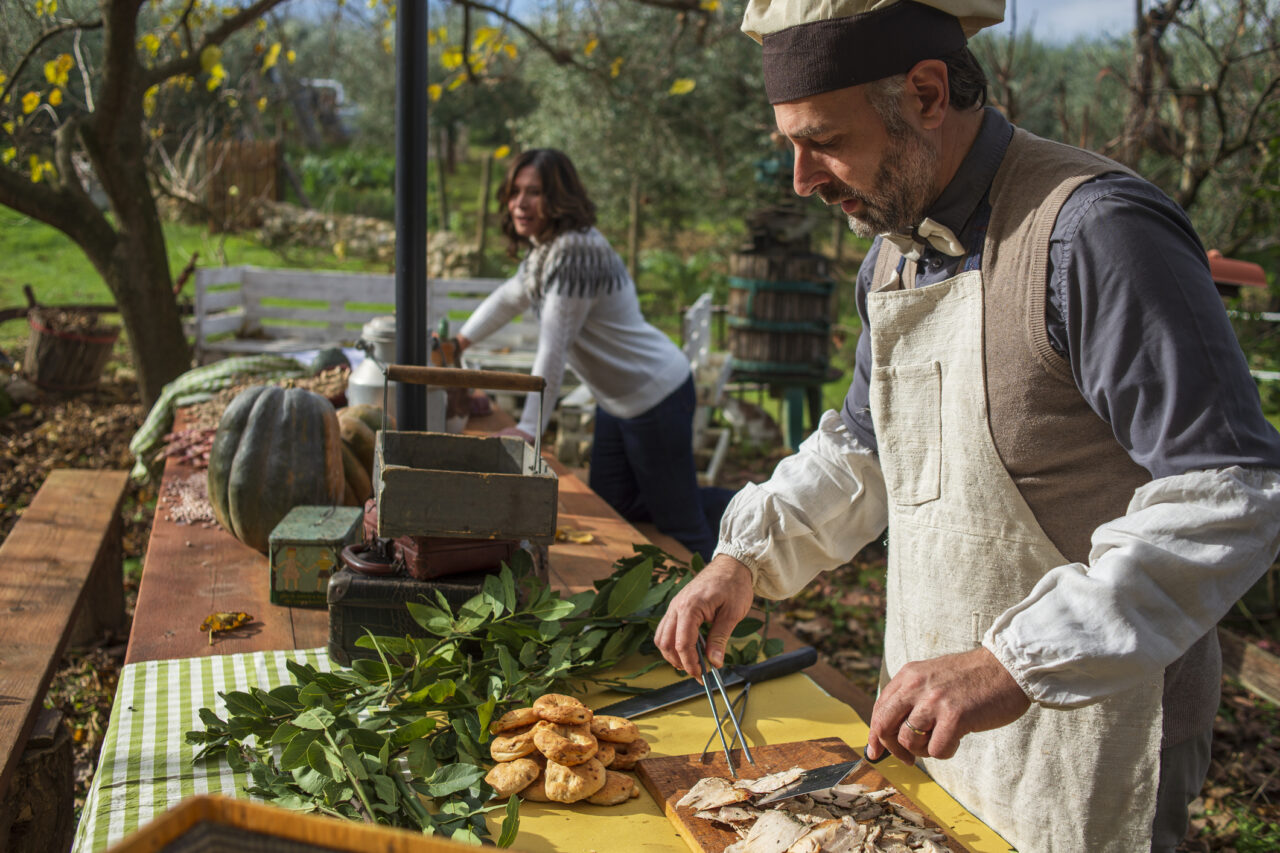 Yhangry allows you to outsource the star of any event: the food. Our chefs and caterers know how critical catering is to an event. They're perfectly equipped with the skills, experience and specialities to transform a casual garden party into an enchanting dining experience.
These yhangry chefs and caterers have enviable experiences featuring Masterchef competitions, celebrity clientele, Michelin stars, Rosette stars, etc. They even have cross-cultural experience and can prepare local and intercontinental cuisines as authentically as they're meant to be.
Our caterers and private chefs ensure that the meals, menu and entire service offering are customised to the individual's dietary preferences and budget.
What are you waiting for? Browse our chef profiles, confirm their availability and request a free quote!
The best garden party ideas
With catering handled, we can move on to the garden party ideas you can use for inspiration. They include:
1. Viewing party
A garden viewing party is a great idea that requires minimal effort. You don't need a screening room to host a viewing party, nor do you have to be part of the movie. You can set up a garden viewing party for an anticipated show or film, which you and your guests will enjoy and have a great time. You'll need a projector, screen or screen surface, and sound system to set up the movie.
The decor here is also important as you may need string lights and other cosy elements. However, when it comes to snacks and other refreshments like fresh juice, smoothies, charcuterie boards and other desserts, our caterers have it on lock. So, put your feet up and enjoy the movie.
2. Wine tasting
Wine tasting is such a sophisticated idea for a garden party. Your wine-tasting garden party doesn't need to be as exotic as a typical wine-tasting event is. Still, using nature's finest elements, you can make this elegant.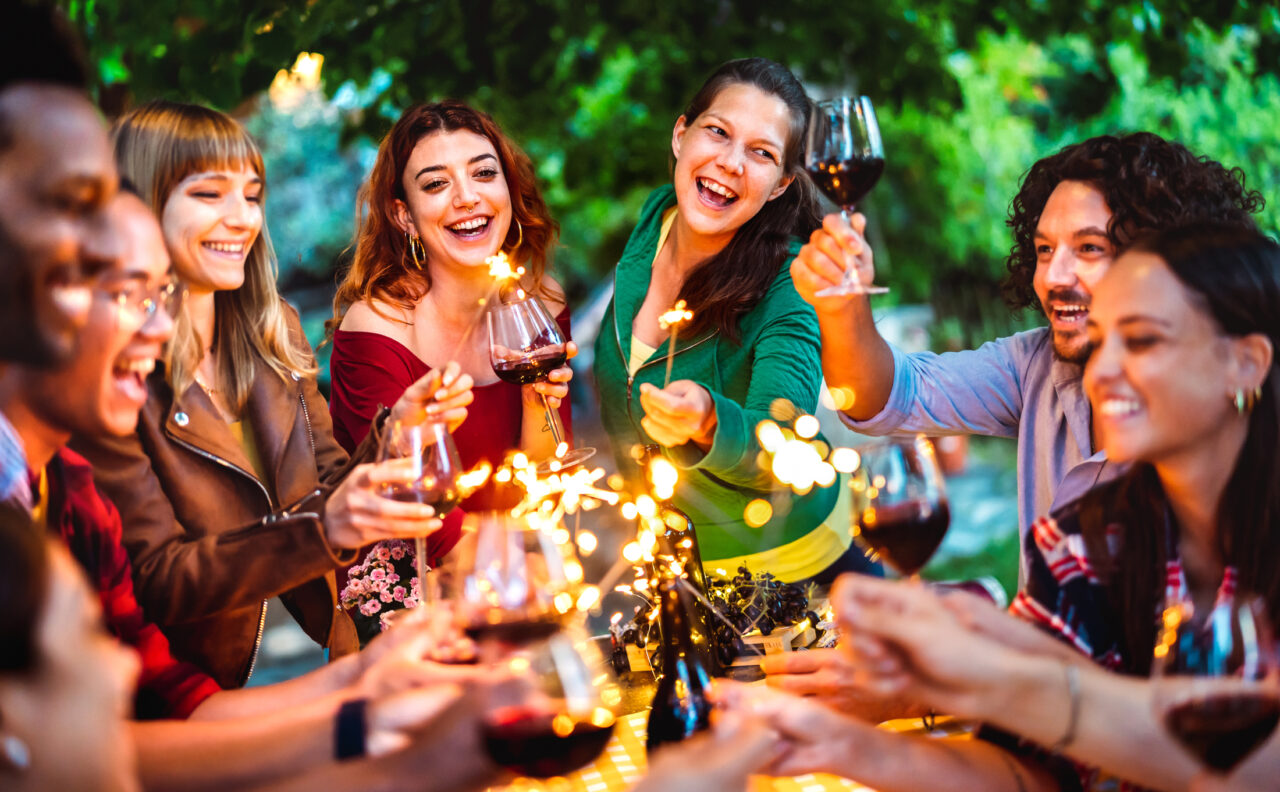 To host a successful wine tasting, you'll need to consider the types of wine you'll be serving, whether white, red, sparkling, rosé, etc. You'll also need to consider the number of guests and other types of entertainment you'll offer at the event.
With a variety of wines, you can include food pairings so your guests can savour the notes of every wine with their best-combined meals. Set up a well-lit, ventilated tasting area with neat glasses and spit buckets. Provide information about each wine to enhance the experience. Do this well, and you'll create core memories for your guests at this garden party.
3. Camping
Camping is a rustic idea for a garden party, but it's unique and guaranteed to be exciting. For this to work, you must consider the location, equipment and activities. You can set up tents and sleeping bags in your backyard and cosy up in blankets while surrounding the campfire. Stargazing, campfire games, s'mores and scary stories go well with camping, so don't shy away from any.
As a safety measure, ensure the location's perimeter is safe from wild animals and provide a first aid kit just in case. If you play your cards right, a garden camping party can be the most fun and nostalgic experience you have.
4. Classic tea party
In the Victorian era, tea was synonymous with garden parties. So, why not take a page from this era by hosting your afternoon tea garden party? You can implement a dress code for your guests just for added allure and invite them for high tea in your garden/backyard.
The decorations, seating chart, menu and even music can depict this classic theme while you and your guests can dress up in bodices, skirts, gloves and frocks that reflect this era.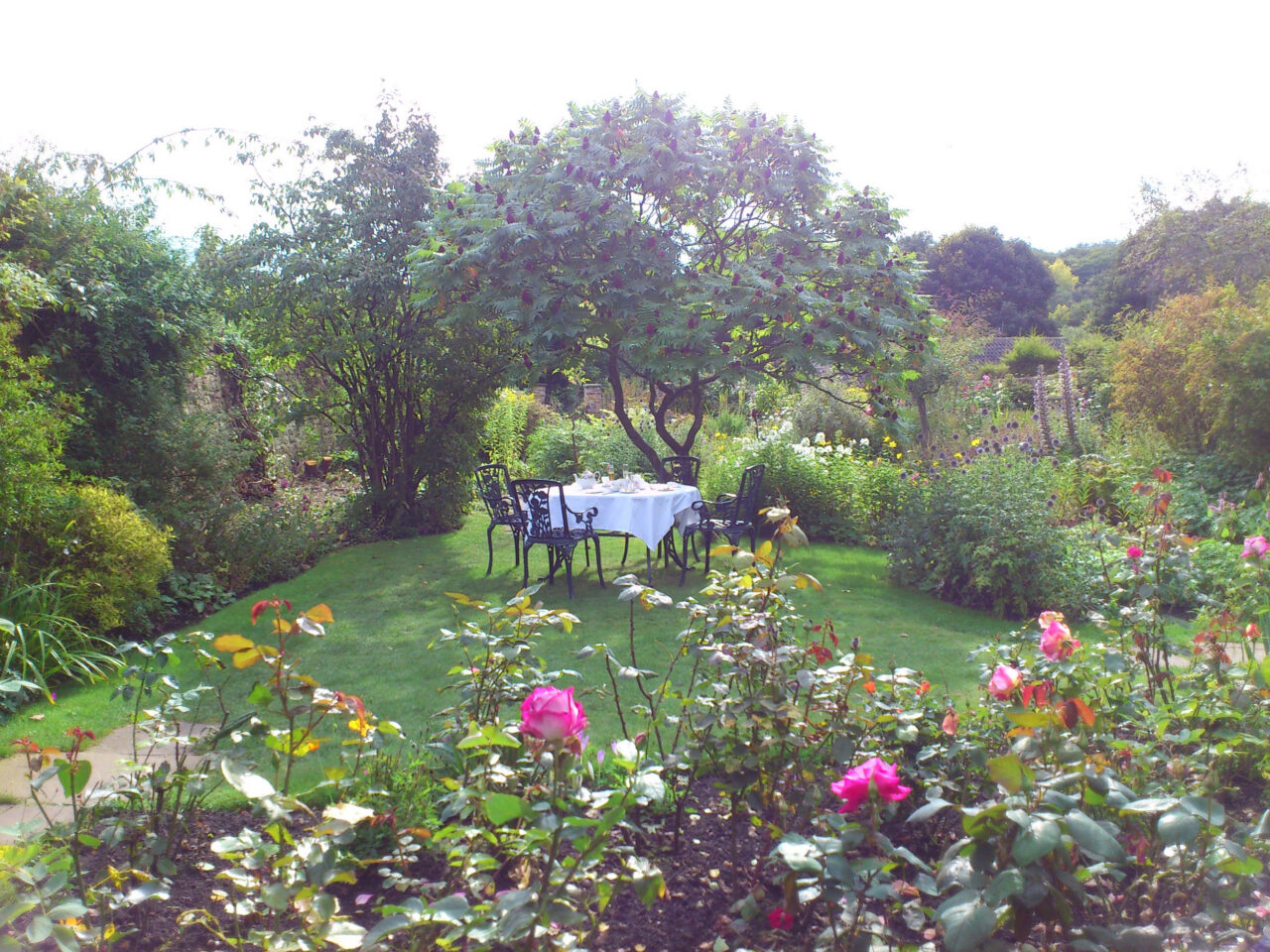 A garden tea party is a fun and timeless way to get into character and portray elegance. You can serve a variety of teas, finger sandwiches, scones, macaroons and so much more. This isn't your responsibility as our yhangry caterers will help actualise your Victorian tea party dream.
5. Hot tub party
There's nothing as calming as a hot tub on a stressful day. So, it's a no-brainer that a hot tub party is a unique idea for a garden party. However, this idea depends on the availability or access to a hot tub in your backyard. Before hosting a hot tub party:
Ensure the hot tub is large enough to accommodate your guests.
Ensure these guests have comfortable seating areas, towels and robes.
Provide enough drinks and snacks, but refrain from serving alcohol to avoid accidents.
As a safety measure, set up slip-resistant mats around the hot tub, enforce a no-diving rule and keep the tub's temperature safe.
6. Costume party
A costume party is a creative outlet for adults and children. It adds excitement to your garden party. A great costume party should have a theme, such as superheroes, movie characters or historical figures. Encourage your guests to come in costume and offer prizes for the best costumes to incentivise participation. You'll need to capture the memories you create at this costume garden party, so set up a photo booth with fun props.
7. Barbecue party
A barbecue party is a classic theme for a garden party. Most garden or outdoor parties have a grill and barbecue area, so you can have a barbecue party in no time. You only need a grill and various types of meat, such as burgers, hot dogs, chicken, steak, salmon, etc.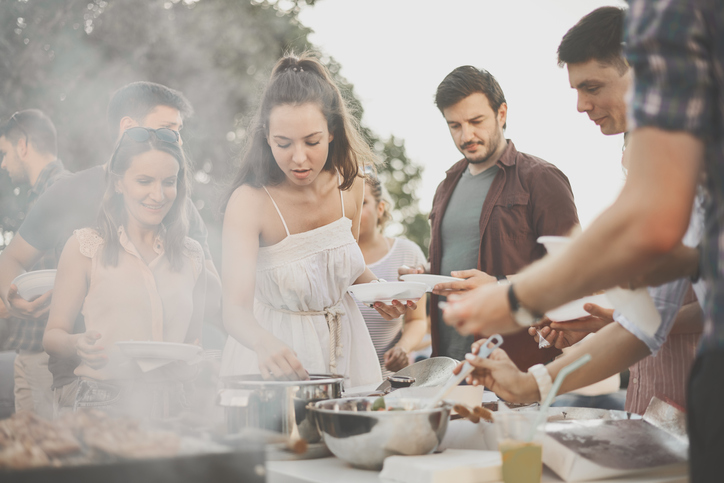 However, procuring the services of a yhangry caterer absolves you of this responsibility. Our caterers will provide menus that are every barbecue party's delight. Napkins, utensils and silverware are also included in a yhangry caterer's services. So, the main part of the event is handled.
You can offer a variety of drinks, including water, soda and beer, and consider making a signature cocktail for the occasion. Make the atmosphere come to life with string lights, music and games like cornhole or horseshoes. And for entertainment, you can organise games like tug of war, scavenger hunts, water balloons, etc.
Garden party checklist
Planning a garden party is a lot of fun but can also be overwhelming if you're unsure where to start. Just like you make a list when grocery shopping, you should make a list when planning a garden party. This way, you can refer to the checklist to ensure nothing is overlooked or forgotten and that your event runs smoothly.
So, in the spirit of helping you create the most magical garden party, here's your very own garden party checklist.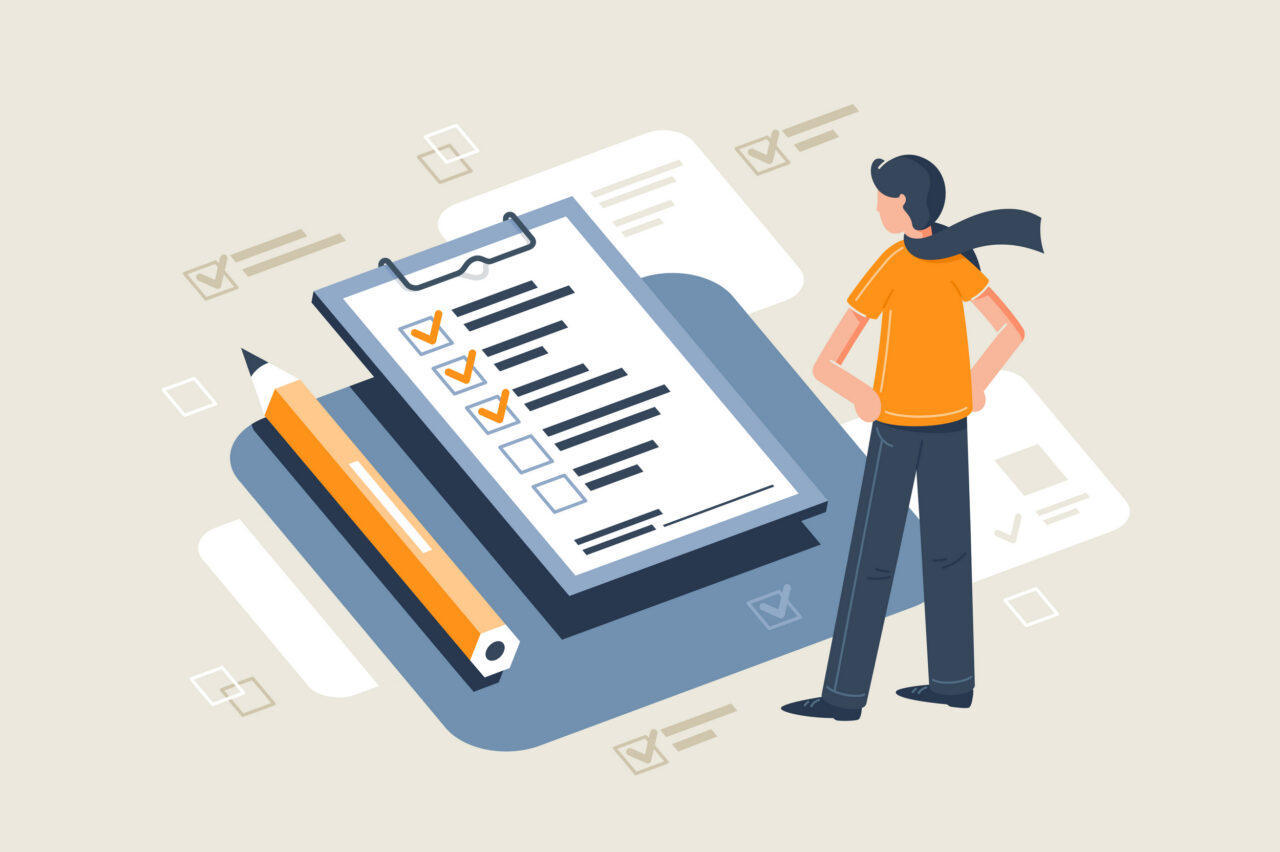 1. Theme
The theme of the garden party is the first thing that needs to be decided. It lays the foundation and influences subsequent decisions like decorations, food and activities for the day. When selecting a theme, it's important to consider your guests' interests and your party's purpose. A themed garden party induces the wow factor and makes it more memorable. Consider classic themes like:
Tea party
Tropical paradise
Rustic chic
Garden brunch
Enchanted garden, etc.
These ideas can add sophistication, fun or whimsy to your event.
2. Catering 
The type of refreshments should reflect the theme of the event. Luckily, yhangry's caterers will handle this and include everything from finger foods to appetisers, salads, grilled vegetables, seasonal produce and various beverages. Simply book a consultation or request a free quote to get started. 
3. Decor
Another important item on your checklist should be decorations. They are an important aspect of a garden party as they help to create the desired ambience. Planning for your decorations provides enough time to find the right aesthetics to match the theme of your garden party. Consider using lighting, flowers, tableware, centrepieces and signage to create the right ambience for your guests. You can do it yourself or hire an event decorator to reduce stress.
4. Fun activities
In addition to food, drinks, decorations and themes, providing fun activities can make your garden party more engaging and enjoyable for your guests. Consider classic lawn games, DIY crafts like painting, garden tours, outdoor movie nights or a photo booth. These ideas are easy to set up and can create lasting memories.
5. Seating and layout
The seating and layout of your garden party can greatly impact the overall ambience and guest experience. As a tip, you can offer various seating options, table set-up, shade and lighting and ensure a natural flow between common areas. This will help you create a cosy and inviting atmosphere for your guests.
FAQs

What are some popular themes for a garden party?

Tea parties, rustic barnyards and colourful fiestas are popular themes for garden parties.

Can I book now and pay later?

To book a yhangry chef or caterer for your garden party, you must put down a certain percentage as a down payment. This validates the booking. However, the remaining part can be paid after the caterer completes their culinary obligation to you. 

How do I speak to a chef?

Communicating with a yhangry chef is easy. On their yhangry profile, you can click the 'message chef' button and communicate directly with the chef.