Celebrate a special time of year with your loved ones – not just the loved ones we're given, but the loved ones we choose. Gather your best friends for a Friendsmas dinner. Put the candles on and enjoy an end-of-year get-together over great food and fun Christmas games.
If you are looking for friendsmas menu inspiration, our private chefs offer a whole range of Christmas menus. From Beef Wellington, stuffed roasted squash and glazed parsnips to honey & mustard gammon and Nana's fruity brandy trifle.
Worrying about dry turkey? Can't crisp the potatoes as well as your grandma? Pigs in blankets look more like piglets in socks? Book a private chef for Christmas to help.
Create an intimate evening, hassle-free, where you can focus on catching up and enjoying yourself rather than rushing back and forth in the kitchen.
Here are our top tips for a fun friendsmas gathering:
Eat in candlelight to add ambience
Make your own Christmas crackers. You can personalise each one with a small personalised gift or quote.
Limit your secret Santa budget to £5 to get some very creative results.
Pick up pine cones and leafy branches on a walk to decorate the table.
Make your gift a donation to a charity that means something to the recipient.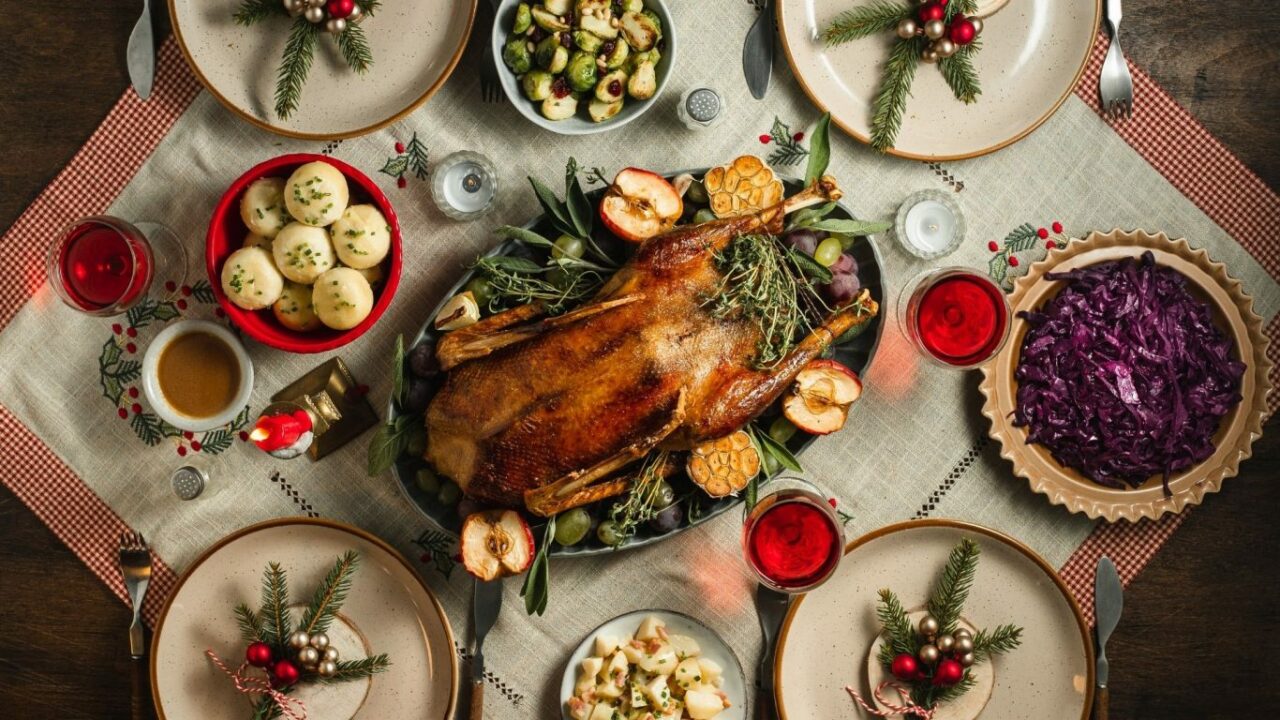 Wondering what to drink with your friends? Here are our top drinks recommendations:
It's time to pop open the fizz. Sparkling wine always feels more celebratory. Its high acidity makes it a perfect match for overindulgence too. The acidity cuts straight through heavy foods, keeping you energetic enough to be the day's board game champion.
Our favourite sparkling is Wiston Estate Cuvée. English sparkling wine that tastes like fizzy apricots, perfect for roast potatoes and parsnips – £40. Drink it in big red wine glasses to make the most of the flavours.
If you're a fan of Châteauneuf-du-Pape, try a Gigondas. Same region, same style, but without the price tag to match. This one is full, complex, packed full of red berries and savoury spice – £22.99.
While our chefs handle the washing up, you can open up the Cognac you've been saving for a special occasion. Château de Montifaud VS Fine Petite Champagne Cognac has soft citrus with honeyed almonds and spice, incredibly smooth – £31.75.