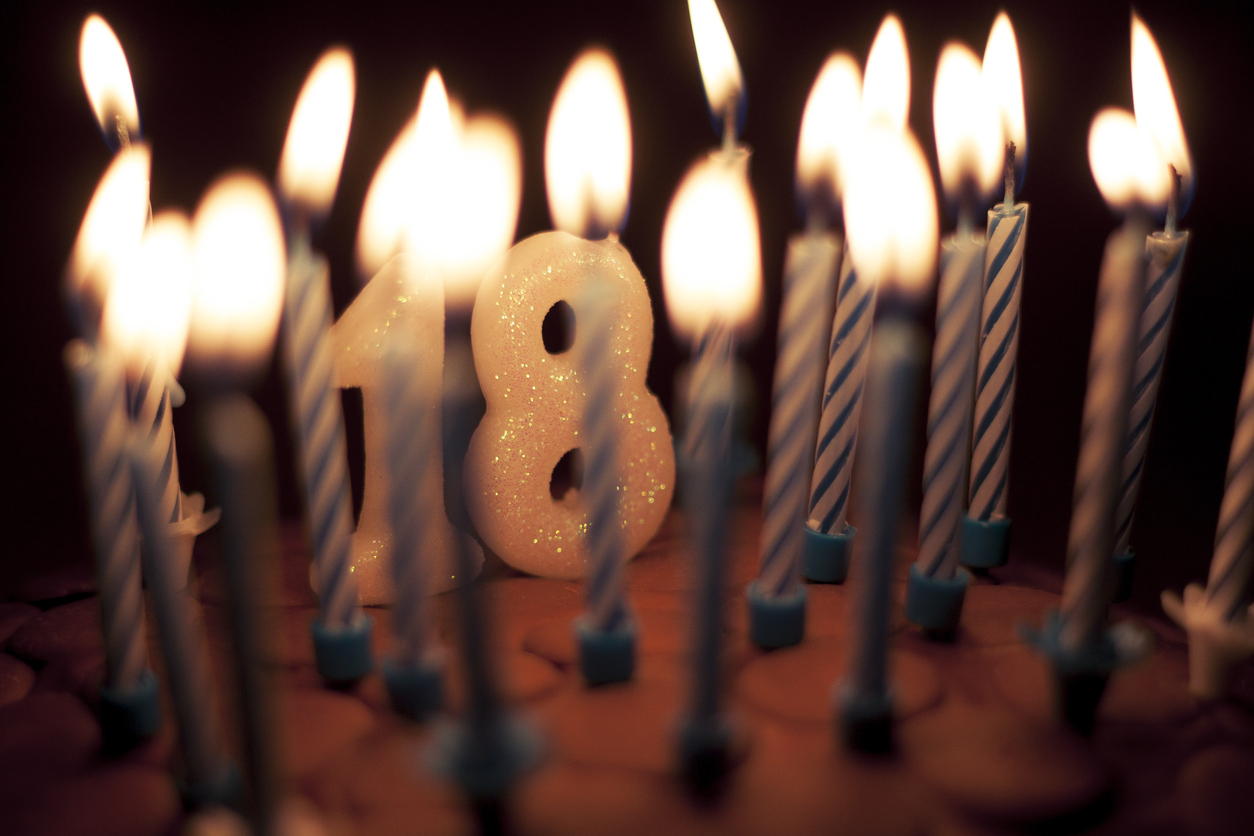 As the transition from childhood to adulthood, the 18th birthday marks an extraordinary milestone in one's life. It's a day filled with joy, anticipation and reflection. For such a momentous occasion, the celebration should be as unique as the person turning 18. This list of 15 engaging and diverse party ideas is here to inspire you to create an unforgettable celebration of this significant birthday.
Yhangry: Celebrate In Style
An 18th birthday, a significant milestone that signals the transition from adolescence to adulthood, deserves a remarkable celebration. For a memorable way to mark this important occasion, consider hosting an exquisite dining experience with yhangry, a platform that connects you to talented chefs suitable for every culinary preference. Whether throwing a big party or planning an intimate dinner, yhangry offers an effortless solution to create an unforgettable feast.
At yhangry, we hope to transform the traditional dining experience. By granting affordable access to the luxury of private dining, yhangry ensures every milestone celebration, like your 18th birthday, is elevated with exceptional cuisine tailored to your tastes. Talented chefs don't just provide delectable meals but also contribute to the creation of priceless memories.
Ready to make your 18th birthday one for the books? Head over to yhangry now and celebrate adulthood in style. Get a quote today and embark on a culinary journey that truly reflects the milestone that is your 18th birthday.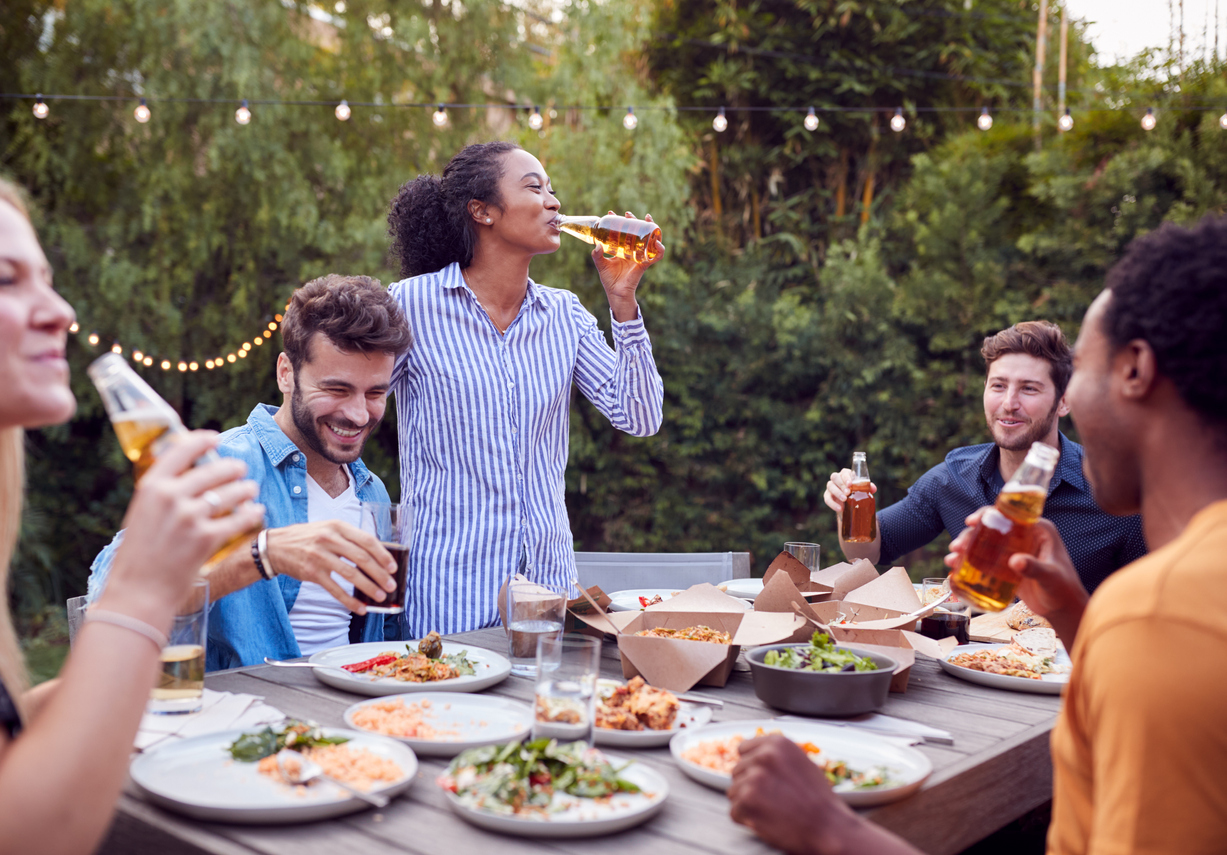 1. Great British Garden Party
For a warm-weather birthday, nothing beats a traditional British garden party. Picture a charming setup with bunting and flowers, an array of homemade British cuisine, and traditional lawn games like croquet or giant Jenga. Consider hiring a live band to play classic tunes to liven up the atmosphere. This rustic celebration encapsulates the best of British summertime, creating a memorable 18th birthday party filled with joy and laughter.
2. Movie Marathon Night
If you are a film aficionado, consider converting your living room or garden into a private cinema. Add in some cosy blankets, a projector screen and, of course, buckets of popcorn. You can screen a marathon of your favourite films or opt for some universally loved classics. This relaxed, intimate setting fosters group camaraderie and provides a unique way to celebrate your 18th.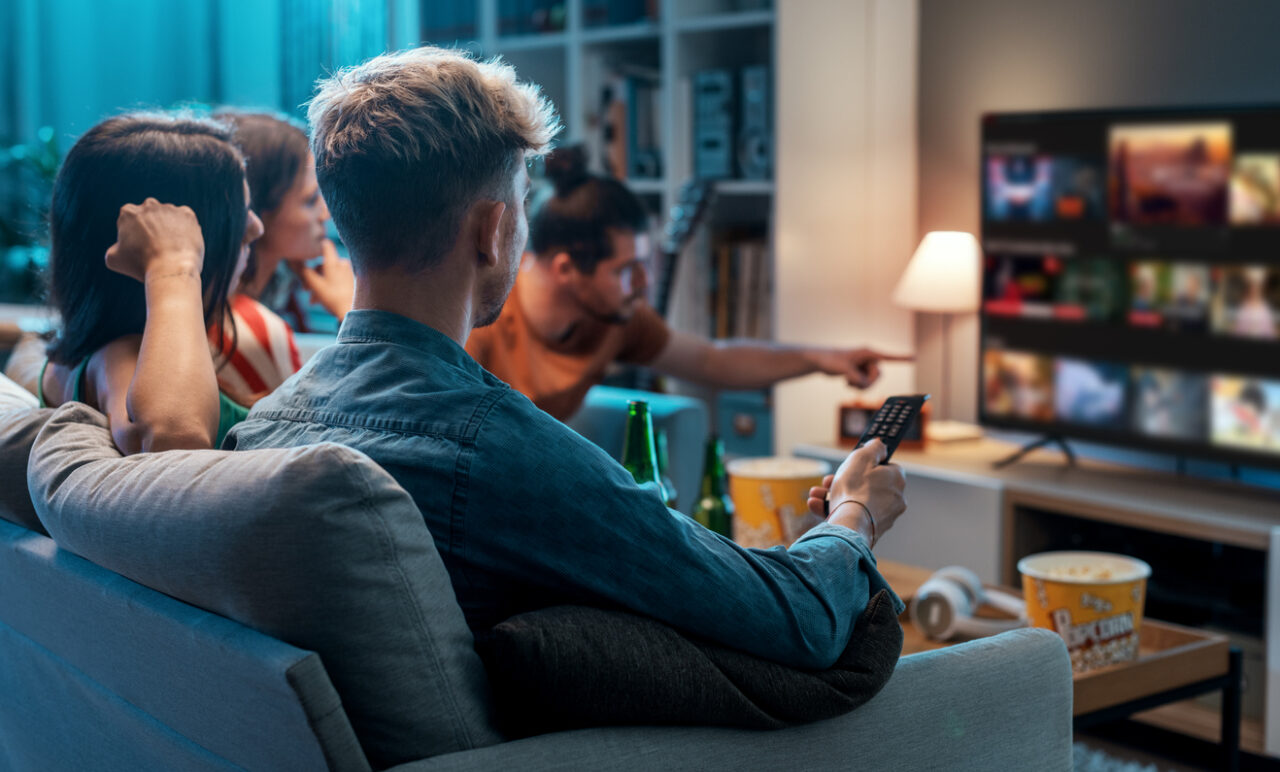 3. Vintage Tea Party
Take a step back in time with an elegant vintage tea party. Encourage guests to dress up and enjoy an afternoon of delicate finger sandwiches, warm scones, clotted cream and a selection of teas. With soft pastel decorations, lace tablecloths and exquisite china, a vintage tea party offers sophistication and charm for an unforgettable 18th birthday celebration.
4. Murder Mystery Dinner
For thrill-seekers and puzzle enthusiasts, a murder mystery dinner might be just the ticket. Transform your home into a crime scene and let your guests play detective for the night. You can hire a professional company to orchestrate the event or purchase a murder mystery kit to host the party yourself. The immersive experience, full of suspense and intrigue, will ensure your 18th birthday party remains a topic of conversation for years to come.
5. Adventure Sports Day
Outdoor enthusiasts might fancy celebrating their 18th amidst the beautiful landscapes of the UK. Whether rock climbing, abseiling, canoeing or zorbing, an adventure sports day guarantees an exhilarating birthday experience. The rush of adrenaline and the bonding over shared experiences will undoubtedly make your 18th birthday unforgettable.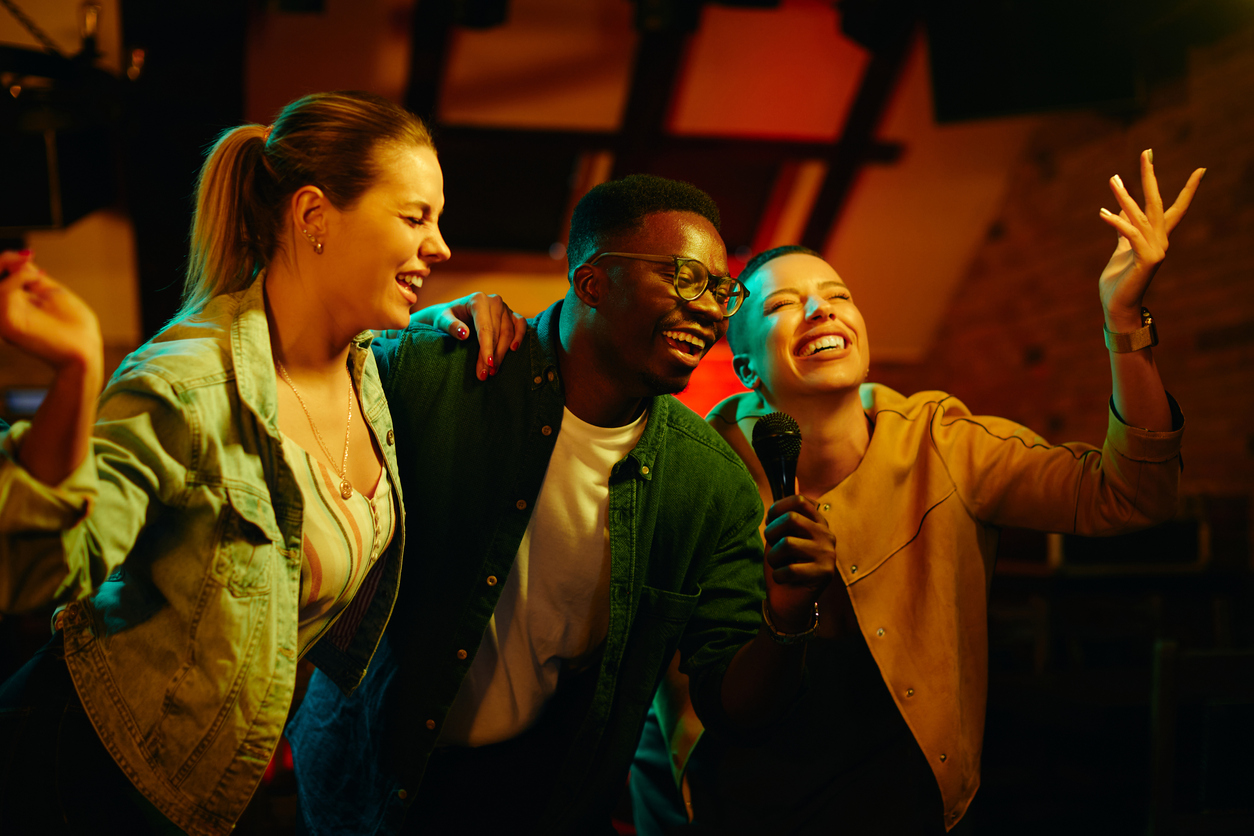 6. Karaoke Night
Nothing brings people together quite like music. Add a sprinkle of friendly competition, and you have a recipe for a memorable 18th birthday party. Organise a karaoke night at a local venue or even at home with the help of a rented karaoke machine. The infectious energy and joy of singing favourite tunes out loud guarantee an evening filled with laughter and plenty of memorable performances. Whether guests perform as solo artists, duets or even in groups, a karaoke night ensures everyone's involved in the festivities, making for an unforgettable celebration of your 18th year.
7. Art and Wine Evening
An art and wine evening offers the perfect balance between relaxation and creativity. Several companies offer this service, where a professional art instructor helps participants craft their masterpieces while sipping fine wine. It's a unique chance to express creativity, let loose, and enjoy an evening filled with artistry and sophistication. Ultimately, each guest will have a piece of art to take home, serving as a tangible reminder of your special day. This refined blend of creativity and conviviality will make your 18th birthday party stand out – after all, it'll be your first opportunity to enjoy wine legally!
8. Beach Party
If you're fortunate to have a summer birthday, a beach party can offer the ideal setting for a laid-back yet vibrant celebration. Plan a barbeque with a selection of your favourite foods, organise thrilling beach games such as volleyball or simply bask in the tranquillity of a sunset by the sea. With the combination of golden sands, the soothing rhythm of waves and the company of loved ones, a beach party is a splendid way to celebrate your 18th birthday. It guarantees an event filled with sun-soaked memories that will last a lifetime.
9. DIY Spa Day
A DIY spa day is a fantastic choice for those seeking a peaceful and relaxing 18th birthday. Create a serene environment at home with scented candles, calming music and a selection of spa treatments like facials, manicures and pedicures. You and your guests can take turns pampering each other, adding a fun and interactive element to the day. This idea not only provides a soothing retreat from the bustling outside world but also allows for quality bonding time with friends. A DIY spa day promises a tranquil and luxurious birthday celebration that rejuvenates the body and mind.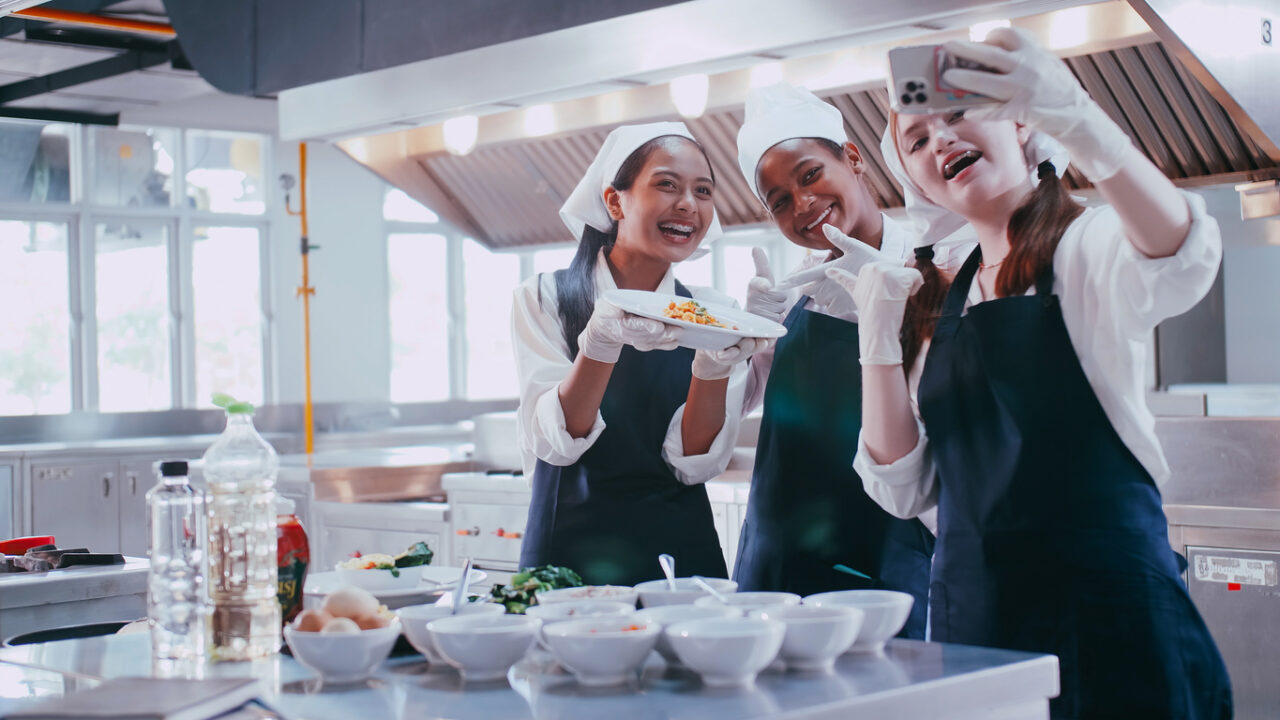 10. Cooking Masterclass
For food enthusiasts, hosting a cooking masterclass is a splendid way to commemorate their 18th birthday. Invite a professional chef to guide you and your guests through creating a gourmet meal. This interactive experience not only equips everyone with new culinary skills but also culminates in a delicious meal that everyone has had a hand in preparing.
A cooking masterclass turns a simple birthday dinner into a hands-on gastronomic adventure, ensuring a memorable and delicious celebration. A great way to contact private chefs and arrange for an outstanding education is by using yhangry, where you can connect with top cooks, including Michelin-star chefs.
11. Charity Fun Run
If philanthropy resonates with you, consider celebrating your 18th birthday by organising a charity fun run. This idea lets you involve your friends and family in supporting a cause close to your heart. Everyone gets to share in the spirit of giving and camaraderie by participating or cheering from the sidelines. A charity fun run offers a unique and fulfilling way to celebrate your birthday and positively impacts a cause you deeply care about.
12. Escape Room Challenge
An escape room challenge provides a thrilling and immersive way to celebrate your 18th birthday. You and your friends must collaborate to solve a series of puzzles and escape a themed room within a set time. This mentally stimulating experience fosters teamwork and provides plenty of adrenaline-fuelled fun. The sense of achievement you'll feel when escaping the room will make your birthday celebration exciting and unforgettable.
13. City Treasure Hunt
A city treasure hunt offers a unique twist on traditional birthday celebrations. With the help of a professional company or your own creativity, you can design a hunt around local landmarks and hidden gems in your city. This adventurous exploration will engage all your guests, combining sightseeing, puzzle-solving and the thrill of competition. A city treasure hunt will turn your 18th birthday into a riveting escapade, making it a memorable occasion for everyone involved.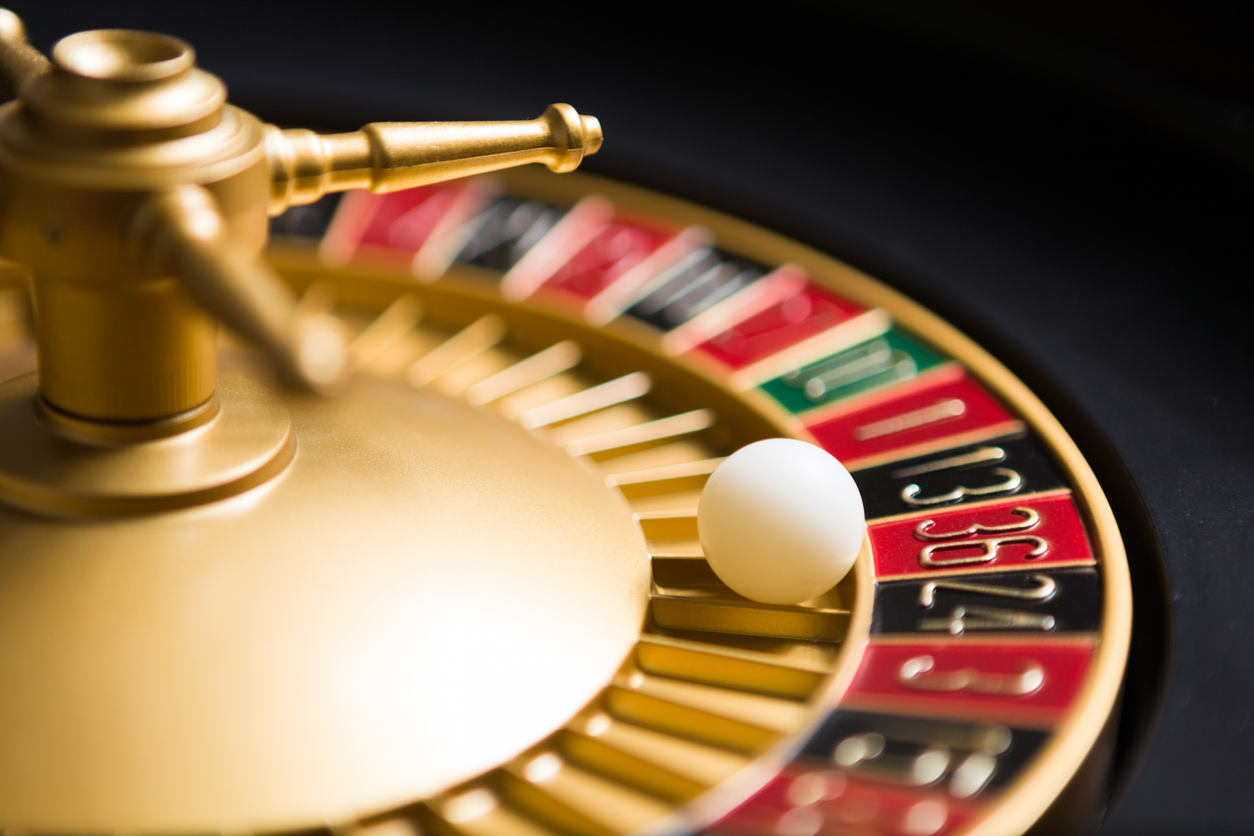 14. Casino Night
Fancy a glamorous 18th birthday celebration? Hosting a casino night could be the answer. Transform your home into a mini-Las Vegas with poker, blackjack or roulette tables. Encourage guests to dress to impress, adding an air of sophistication to the evening. The thrill of the games, combined with a dash of competition and an elegant setting, will create an electrifying atmosphere. A casino night promises an exciting, classy and unforgettable 18th birthday celebration.
15. Masquerade Ball
For those seeking an air of mystery and elegance, a masquerade ball is a magnificent way to celebrate their 18th birthday. Guests can don their finest attire and elaborate masks as they dance the night away. This event offers an enchanting mix of sophistication, mystery and excitement. A masquerade ball ensures a dazzling celebration of your coming of age and gives your guests an unforgettable experience.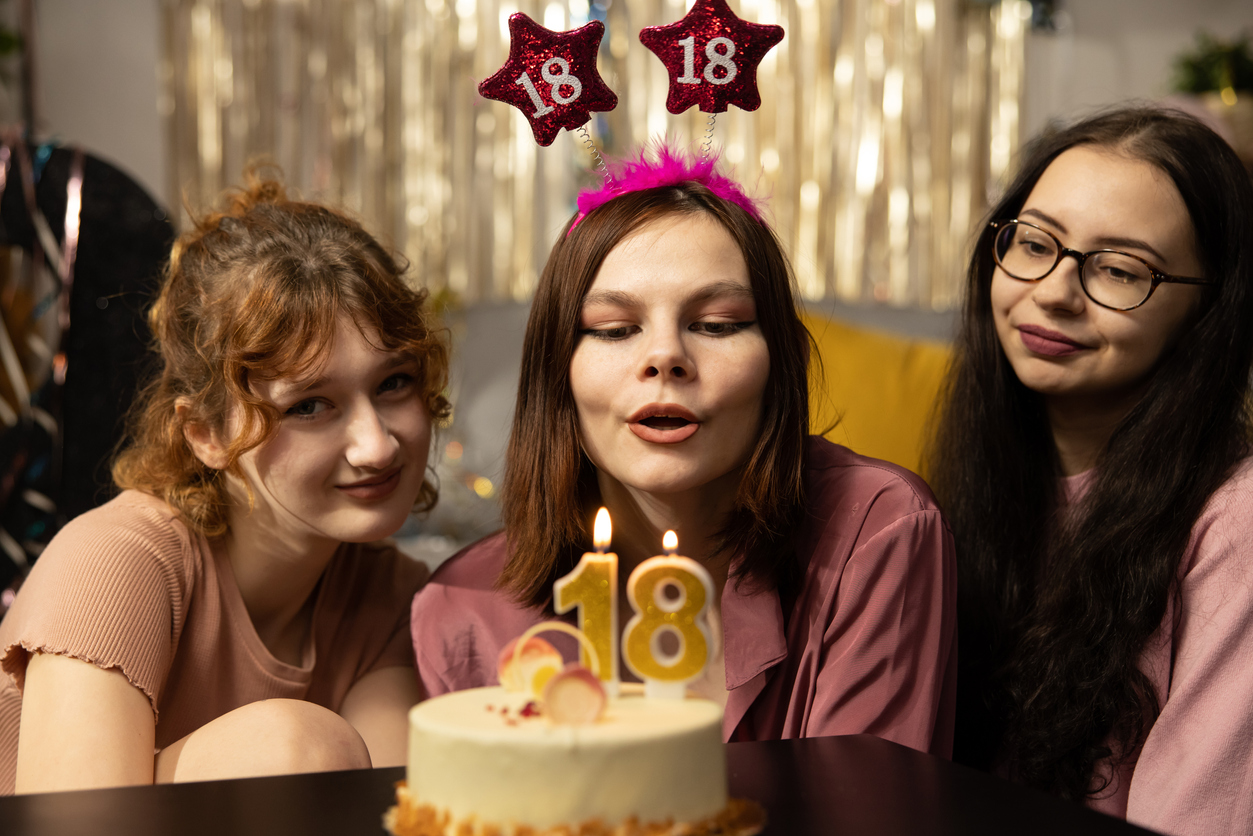 Conclusion
In conclusion, your 18th birthday is a special celebration, marking a pivotal point in your life. These 15 unique party ideas provide various ways to honour this significant milestone, each unique in style and appeal. Whether you prefer a relaxing spa day, an adrenaline-filled sports day or a sophisticated masquerade ball, these ideas ensure a memorable celebration that truly reflects who you are.
FAQs

How should I celebrate my 18th birthday?

You should celebrate your 18th birthday in a way that reflects your personality and interests; this could range from a big party with friends, a city-wide treasure hunt, to a more relaxed beach party or a DIY spa day.

What should I do for my daughter's 18th birthday?

For your daughter's 18th birthday, consider creating a memorable experience she will cherish, such as a masquerade ball, a cooking masterclass or a bespoke private dining experience through yhangry, tailored to her tastes.

How do you host a fun 18th birthday party?

To host a fun 18th birthday party, focus on interactive activities that engage all guests, like a karaoke night or an escape room challenge.