Desserts Catering Services
Hire a private chef to create amazing desserts while taking care of all your dietary restrictions etc.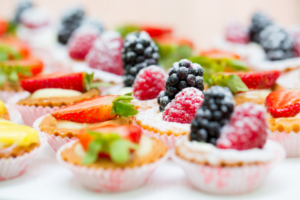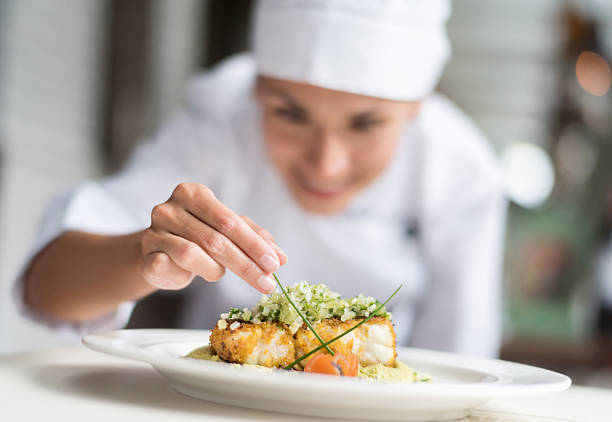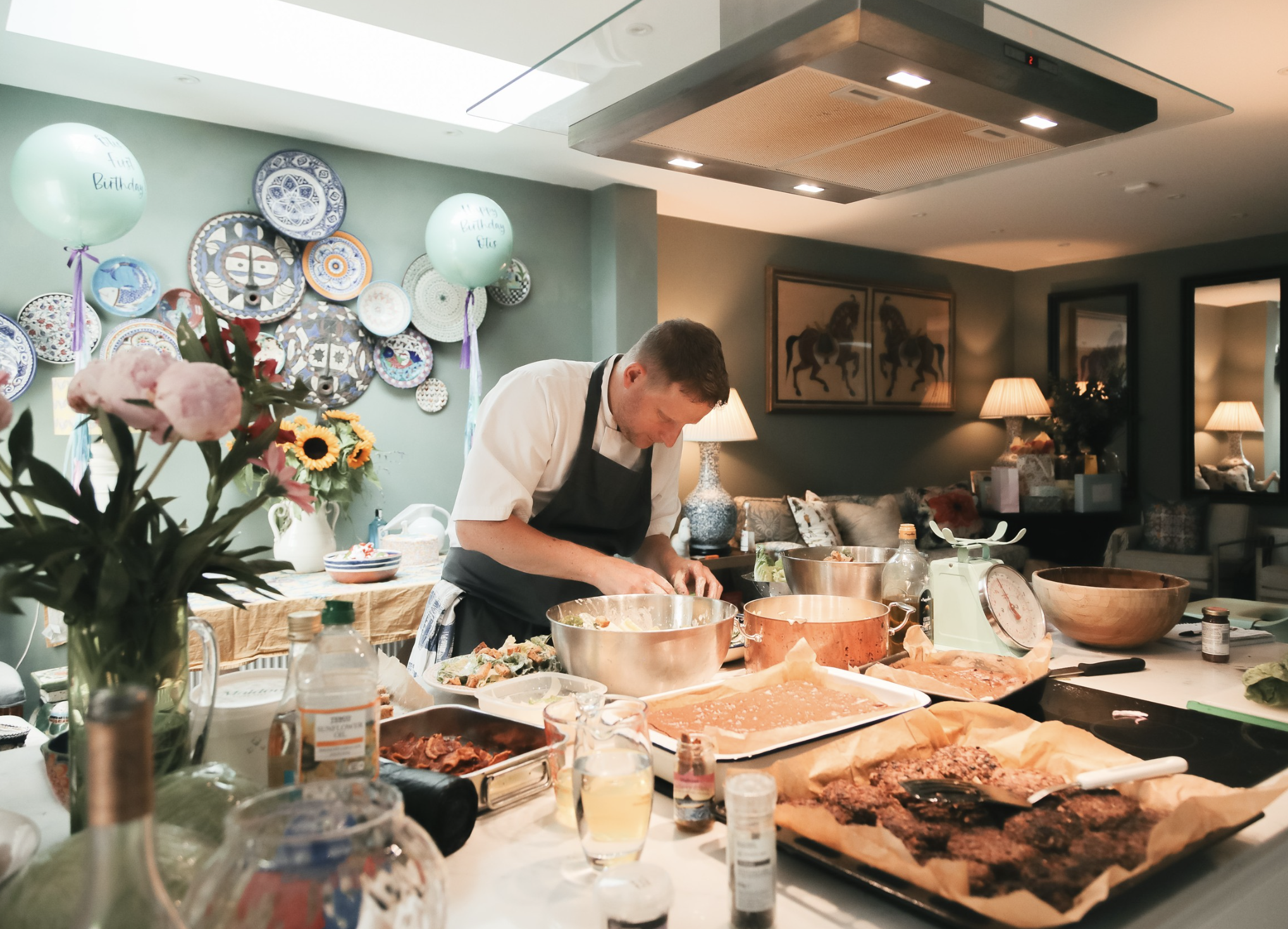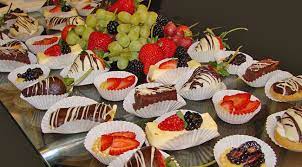 From Budget to Michelin Chefs
Our marketplace has chefs for every price range, cuisine and meal plan preference. Experience food cooked by world-class chefs

Dietary needs / Allergies
Work with your chef to co-create a menu that fully takes care of all your special needs, within your budget

Payment Protection
Your payment is only released to the chef by our platform, after they have satisfactorily provided the service

Cook & Serve or Delivery
If you have a kitchen, go for Cook & Serve option. If not, go for the Delivery option

Cancellations and Refunds
You can cancel and receive a full refund uptill 7 days before. For recurring plans, chefs are usually flexible with changes to date and time

Customer Support
Contact Us via email at info@yhangry.com, phone at 020 4525 5238 or Whatsapp at 07480543484
Hire from 1000+ yhangry chefs
What our Customers say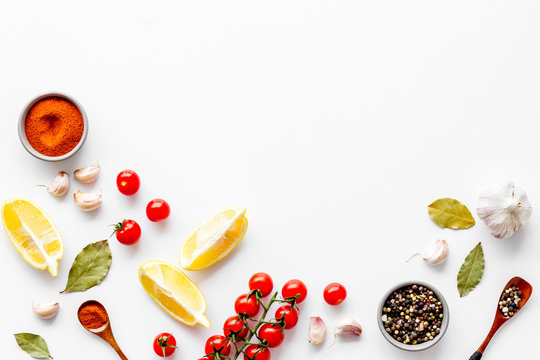 Our Top FAQs
What equipment do I need to provide?
Our chefs usually use the equipment (pots, pans, oven, stone etc), and serve ware (glasses, plates, serving platters, etc) in the customers homes. If you are low on equipment or need the chef to provide this, please add this into your request (this will cost extra). Once booked in, you can directly message or call your chef to confirm on the exact equipment required. In case of BBQ equipment, we suggest hiring from AllensHire as the best option as they deliver within 48 hours and offer both charcoal and gas BBQs.
What is the minimum spend?
The minimum spend is £196.
What happens once I book?
Once you have placed your order, you will receive a booking confirmation e-mail containing further details pertaining to your event and you can also chat with the chef via your account. You can always edit guest number or dishes post booking.
I want to see some example menus
Click on the Explore Menus button to see ready-to-book Menus and their price quotes in your cuisine of choice. Menus are also available on Chef profile pages.
Can I create a personalised menu?
Yes, you can suggest any dishes you'd like to your chef and work with them to co-create a menu that takes care of all your guests' preferences as well as dietary restrictions.
Catering using a private chef for any occasion
Browse private chefs near you, or let us find you one
Hire Caterers for Dessert Catering
Are you thinking of arranging some desserts for some event you have planned? You'll need dessert catering.
Dessert catering is a culinary service that focuses on sweets such as cakes, pastries, ice cream, fruit salads and so on. These can easily be modified to suit your preferences or make them healthier.
Dessert catering is a good idea both in formal and informal settings, such as weddings, Christmas parties, anniversary celebrations and even for corporate events. Whatever you have planned, you can find a suitable dessert caterer from yhangry, who will provide delicious treats within your budget.
Once you've found a caterer you'd like to work with, the next step will be determining things like the number of guests you'll be catering for, what recipes you prefer and any other custom needs.
In most cases, the desserts will be prepared in advance at the caterer's kitchen, but in certain cases, they may wish to prepare the desserts at your event's venue. In such cases, you'll need to discuss this with the caterer beforehand to be sure that you choose an appropriate venue.
Dessert catering can be served alongside other meals, but it's also a good option to have when you'd like to keep things light while still treating your guests to delicious sweets.
What Are Some of the Most Common Desserts to Try?
If you're not sure what desserts you'd like to have on your menu, here are some common choices that are usually big hits with most people:
Cake: Cakes come in different shapes, sizes and flavours. Some popular varieties include chocolate cake, vanilla cake, carrot cake and red velvet cake. A particular favourite for events is cheesecake.
Ice cream: Just like cake, there are tons of flavours and styles of making ice cream. You won't likely serve ice cream alone, but the good thing is that ice cream makes a good companion for most other types of dessert.
Pudding: Pudding is a high-starch dessert, so if you have health concerns, you might want to ask your caterer if they could modify their recipes to make your pudding healthier. That said, pudding is another favourite for many people, so be sure to consider serving this.
Mousse: This light and fluffy dessert is another popular choice for dessert that is sure to delight your guests. For the best results, you should choose a professional dessert caterer.
Fruit salad: For healthier catering, fruit salad is a great choice. You can ask your caterer to use specific fruits or to create a custom recipe. Whatever you choose, your guests are likely to enjoy a healthy serving of fruit salad.
Finding the Best Caterers for Dessert Catering
There are several ways to find dessert caterers, such as by searching online or by asking for referrals. However, the fastest and most reliable way to find a dessert caterer you can trust with your event is to search on yhangry. Yhangry is the UK's largest directory of caterers and professional chefs.
To find a dessert caterer near you, simply sign up on yhangry, find a caterer you would like to work with and send them a request for a quote. And if you don't have the time to explore, we can help! Simply let us know what your requirements may be, and we'll match you with suitable dessert caterers near you.
How Much Does Dessert Catering Cost?
There are several factors that determine the cost of dessert catering. These include things like your choice of dessert, the number of guests you're catering for and the prices charged by the caterer.
In general, however, the cost of catering ranges between £15 and £200 per person. The best way to find out for sure how much you can expect to spend on dessert catering is by requesting quotes from dessert caterers on yhangry. You may be able to negotiate discounts, particularly if you're hosting a larger group.