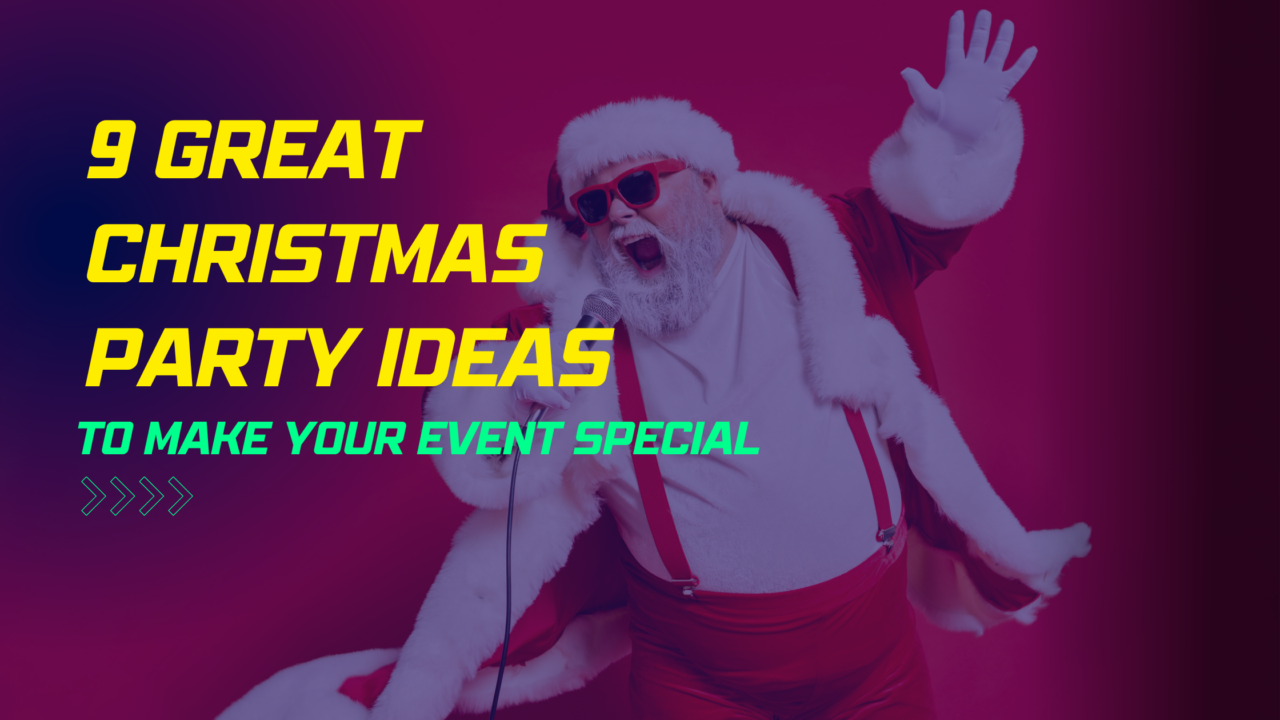 Christmas is the most wonderful time of the year. It's a time to gather with those you love and celebrate the past year's ups and downs. You can celebrate in any way you want – listen to Wham's Last Christmas, rewatch Love Actually for the thousandth time or drink a few too many Christmas cocktails. Why not let loose?
A Christmas party can be a great time to rejoice with those closest to you. For a party without a hitch, you should ensure there is enough food for all your guests and prepare activities and entertainment.
It's important to plan activities that will keep all your guests happy. If you have children attending, make sure to have festive treats like candy canes available and child-friendly games for them to play.
This article will give you an overview of what every great Christmas party needs. Pick your favourite ideas and add a personal flair to them to make your party feel special.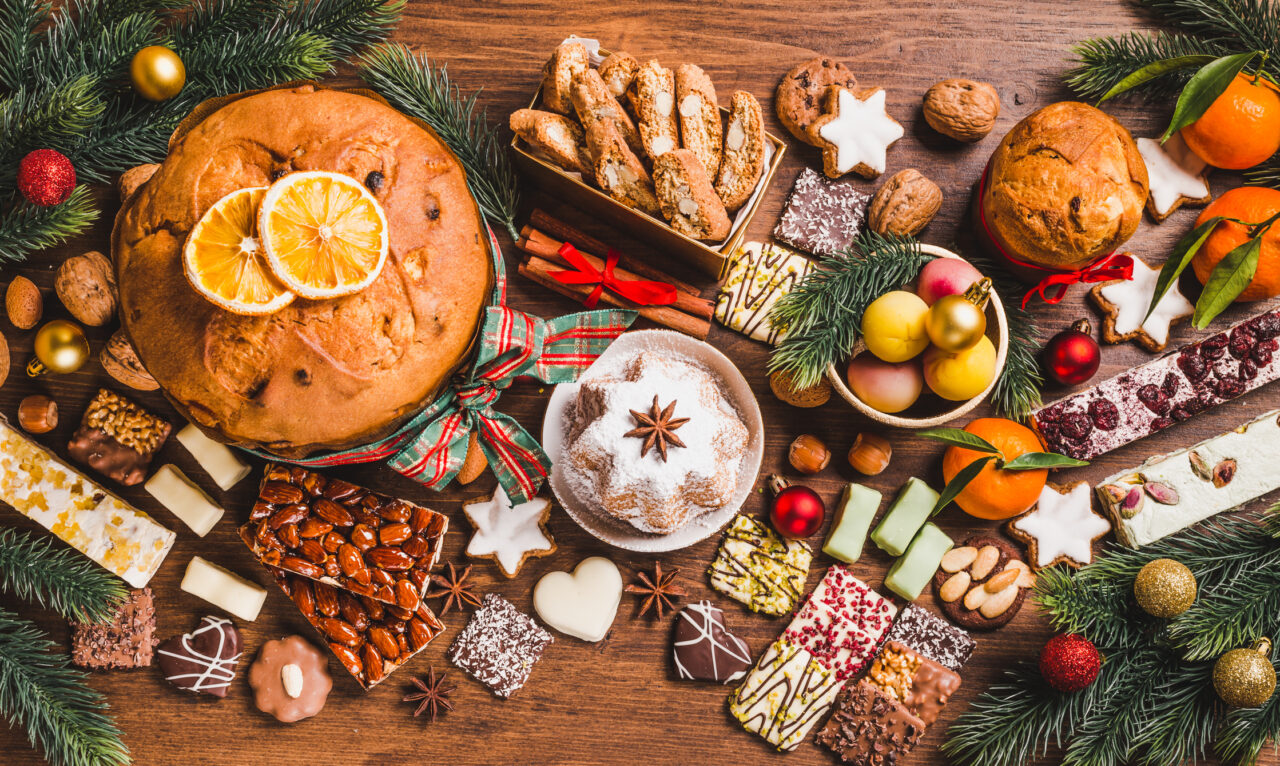 Delicious Christmas Food
Nothing says Christmas quite like a mince pie or a Christmas pudding. Food can make or break any event, and a Christmas party is no different. Every party should have plenty of food options to delight guests of all ages.
Hire A Caterer
A Christmas party is a fun way to spend the festive season; however, planning one can be stressful. So many aspects must be coordinated to ensure the party runs smoothly; while not all parts can be delegated, you can delegate the food and drink to a qualified caterer.
The best way to discover the best caterers near you is with yhangry. Yhangry connects you with excellent caterers experienced in providing food for big and small Christmas parties.
A good caterer will provide diverse food options, make your favourite holiday treats or cook some exquisite festive meals. There's no limit to what a caterer can do.
With experience comes knowledge of what foods are a hit with Christmas party crowds, so a caterer knows what you should serve. They can select a range of delights for you, from festive mingle-friendly finger food like cheese and crackers to treats like cookies or gingerbread men and what drinks should accompany the food, like mulled wine or hot chocolate.
Host A Christmas Dinner Party
You can hire some of the world's most prestigious private chefs with yhangry, chefs who have cooked in the Houses of Parliament and some of the best Michelin-star restaurants. These chefs can create masterpieces for you and your guests; you can never go wrong with a perfectly-cooked roast turkey with all the trimmings.
However, everyone's ideal Christmas party is a little different, so the food served should be unique. A caterer can help create a bespoke party menu for you which considers the number of attendees, their tastes, the event theme and the culinary needs of all your guests, including vegetarian and gluten-free options.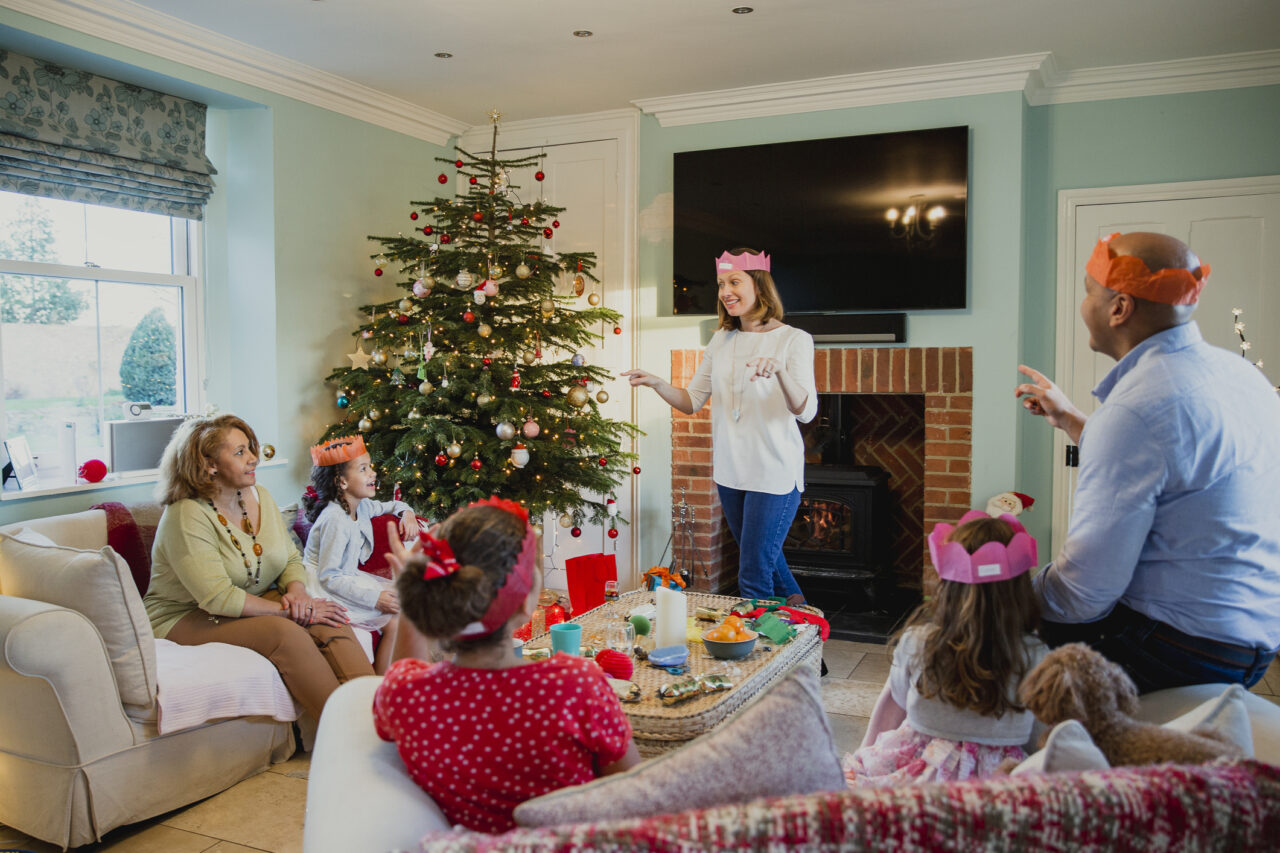 Play A Christmas Game
Christmas games can liven up your party and make guests feel more comfortable. Planning out events in advance helps ensure that your party guests are entertained, and you don't have to worry about any awkwardness between guests who don't know one another.
Choosing the right games is important. Certain games require a different number of guests; larger groups will need more inclusive games. Consider adding child-friendly games or activities for children to do while the adults play their games, perhaps cookie cutting or Christmas-themed arts and crafts. Ensure an adult chaperones the children while the rest of the party enjoys a festive game.
Consider how well your guests know one another. If everyone at the party is a good friend already, your games can be more personal, but if there are a lot of strangers there, you will need more general games. Icebreakers are good ways to help guests get to know each other, become more laid-back and lighten the party mood.
White Elephant
White elephant is a classic gift exchange game. To play the game, you must ask all your guests to bring a wrapped gift for the gift table. At the party, each guest picks a gift from the table one by one until all are gone. However, if you pick a gift you don't want, you can steal it from other players. White elephant is a hilarious game to play.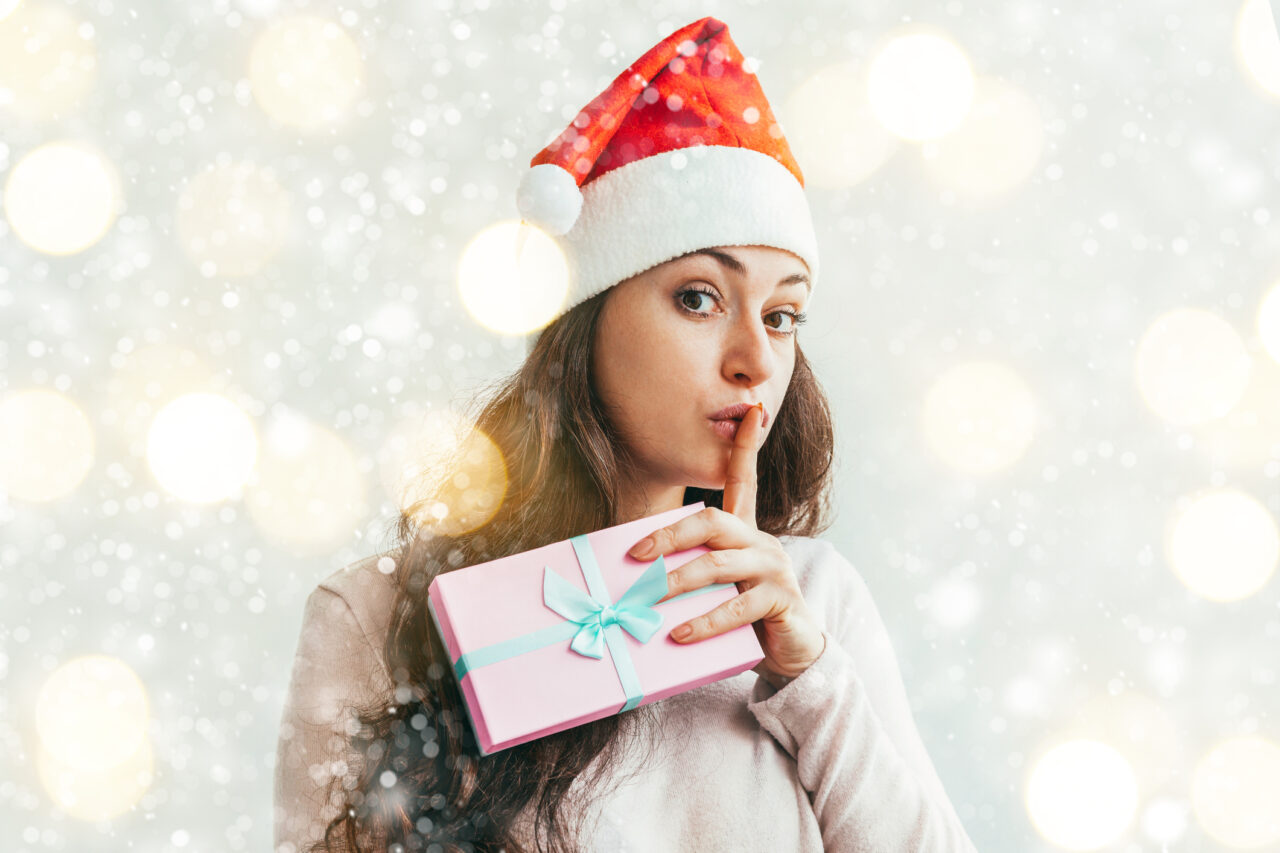 Secret Santa
When the party is at its apex, a great thing to do is to open gifts; it's a fun way to celebrate your friends and the year. Secret Santa is a pretty well-known activity. To do it, you simply draw guest names before a party. The name you pick is the person for whom you must anonymously buy a gift.
At the party, all the gifts are opened one by one. Try making everyone guess who got their name and bought their gift. This can result in hilarity! Secret Santa is best for parties where all the guests know one another to ensure that no one feels left out with a generic gift. Try to do only white elephant or secret Santa, not both, as guests might not be too happy buying two gifts.
Christmas Charades
Why not try a festive game of charades? Try making it festive by acting out your favourite Christmas movies without saying a word. Otherwise, you could try making it about Christmas-related events, like decorating a tree, snowball fighting and ice skating.
Pictionary
A similar game to play is Pictionary, a classic at any party. Why not give it festive flair by making it all about Christmas categories? Draw your favourite movies, songs or even your favourite Christmas carol.
Trivia
Another great game to play is a Christmas trivia quiz. Depending on how well your guests know one another, this can be a general festive quiz or can be about more personal trivia.
Test who knows the most about Christmas traditions, who can guess the most movie quotes and who can finish the most Christmas lyrics. There's plenty of fun to be had with a trivia quiz.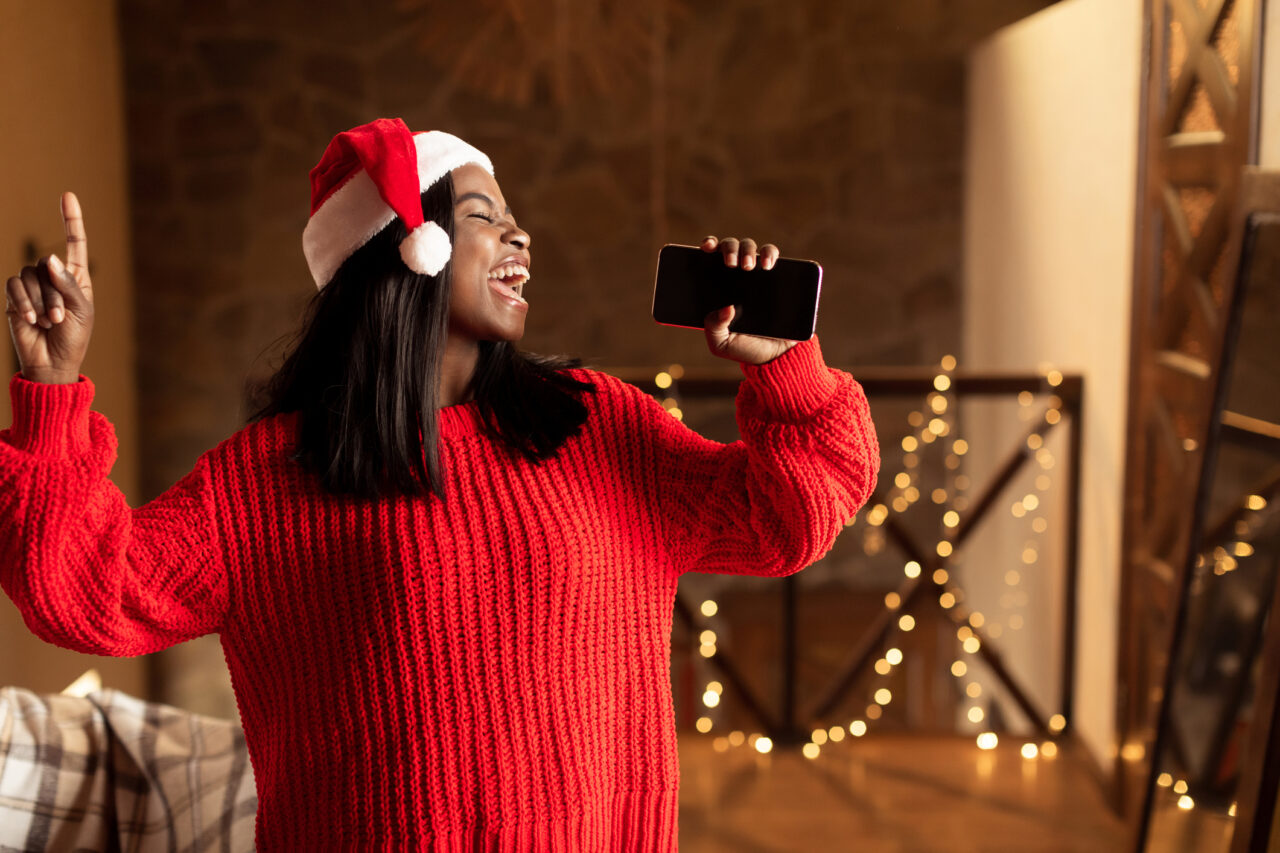 Prepare Christmas Entertainment!
Choosing the right entertainment can lighten your party's mood and get people into the party. It can help guests mingle and make the event much more memorable.
Make A Playlist
Music gives soul to a party. By preparing a playlist of eclectic holiday tunes, you can ensure that all your guests will enjoy themselves. You can't go wrong with holiday classics like Last Christmas or Fairytale of New York! Try to circle through everyone's favourite holiday tunes to ensure everyone has something to enjoy. Try not to replay the same songs repeatedly, and make the playlist as eclectic as possible.
When selecting which songs to play, keep in mind sing-a-longs; it's much harder to sing along to slower songs that no one knows the words to than famous lively Christmas tunes. Include a selection of classic Christmas carol songs for you and your guests to sing, which will make the party feel more Christmassy.
Watch Christmas Movies
There's nothing quite like a Christmas movie. Everyone has one near and dear to their heart, so why not host a viewing party of all your favourite classic Christmas movies? You can host an all-day marathon of them, or guests can simply vote on which Christmas movie they most want to watch.
Grab some fresh popcorn and a nice cup of hot cocoa and marshmallows, and you're ready for a great time.
Some of the best Christmas movies include:
Home Alone

The Muppet Christmas Carol

Elf

Miracle on 34th Street.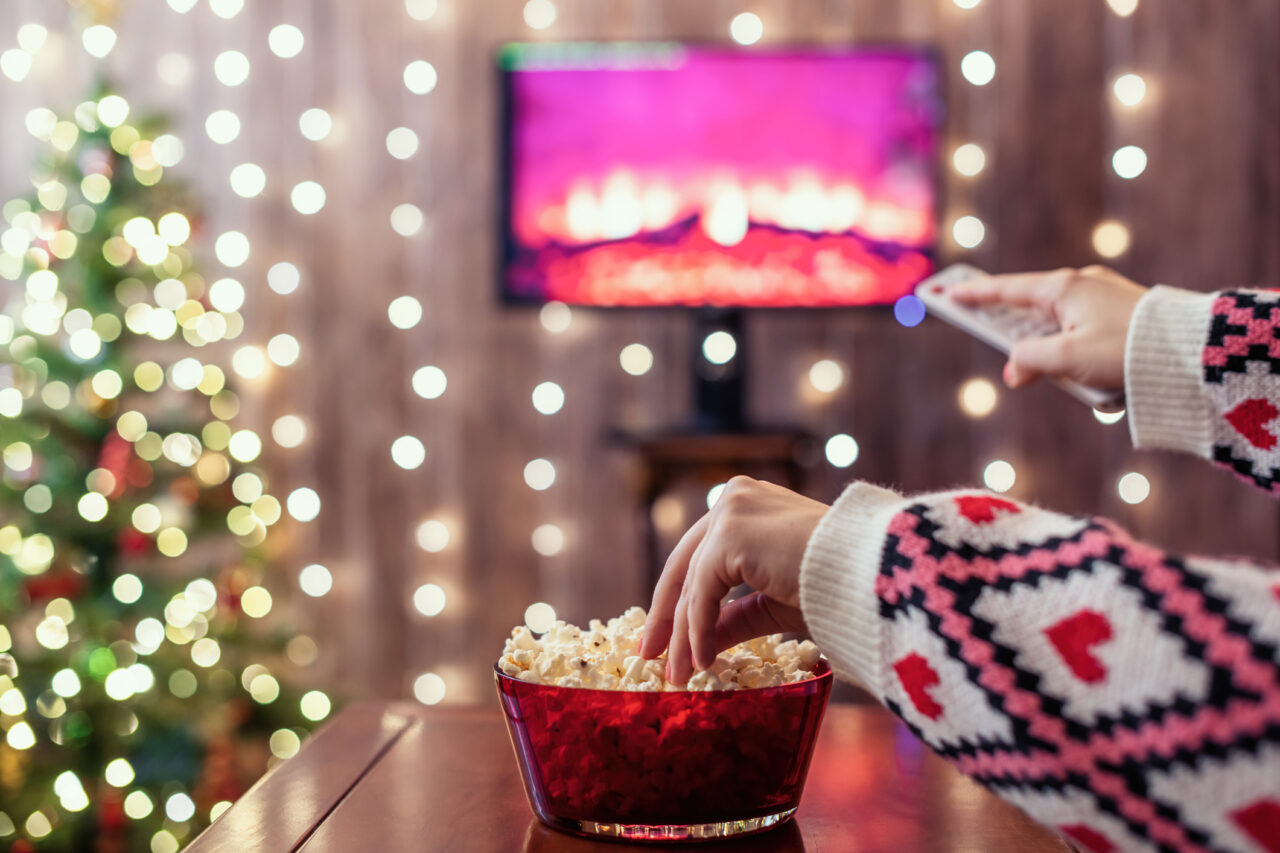 What To Do At A Christmas Party
A great Christmas party can be the perfect way to round off a special year with those closest to you. The key to any party is ensuring everyone feels included and has a good time. Ensure there are enough activities to keep everyone busy and offer great entertainment.
Food is an important part of every party, and it can be stressful to make meals for guests. Being stressed out can ruin the party for you, so why not enjoy it more by hiring a caterer or private chef to cook for you instead? Get a quote from yhangry for a caterer or chef who can help make your Christmas party special.
FAQs

How do you host a good Christmas party?

What constitutes a good Christmas depends on your and your guests' tastes. However, all good holiday parties should include certain things, like good food, pleasant music and activities that include all the guests and liven the mood.

What is a good theme for a Christmas party?

There are so many great Christmas party themes that can make your party a hit! Why not try a vintage-themed party where all the guests must dress in period clothes?

How do you plan a simple Christmas party?

While complicated parties can be fun to plan, they are time-consuming. If you want to plan a nice simple, cosy party, all you need to do is budget accordingly, use Spotify to make a playlist and organise a few fun games like charades. To make your Christmas party even simpler, you could hire a private chef from yhangry.