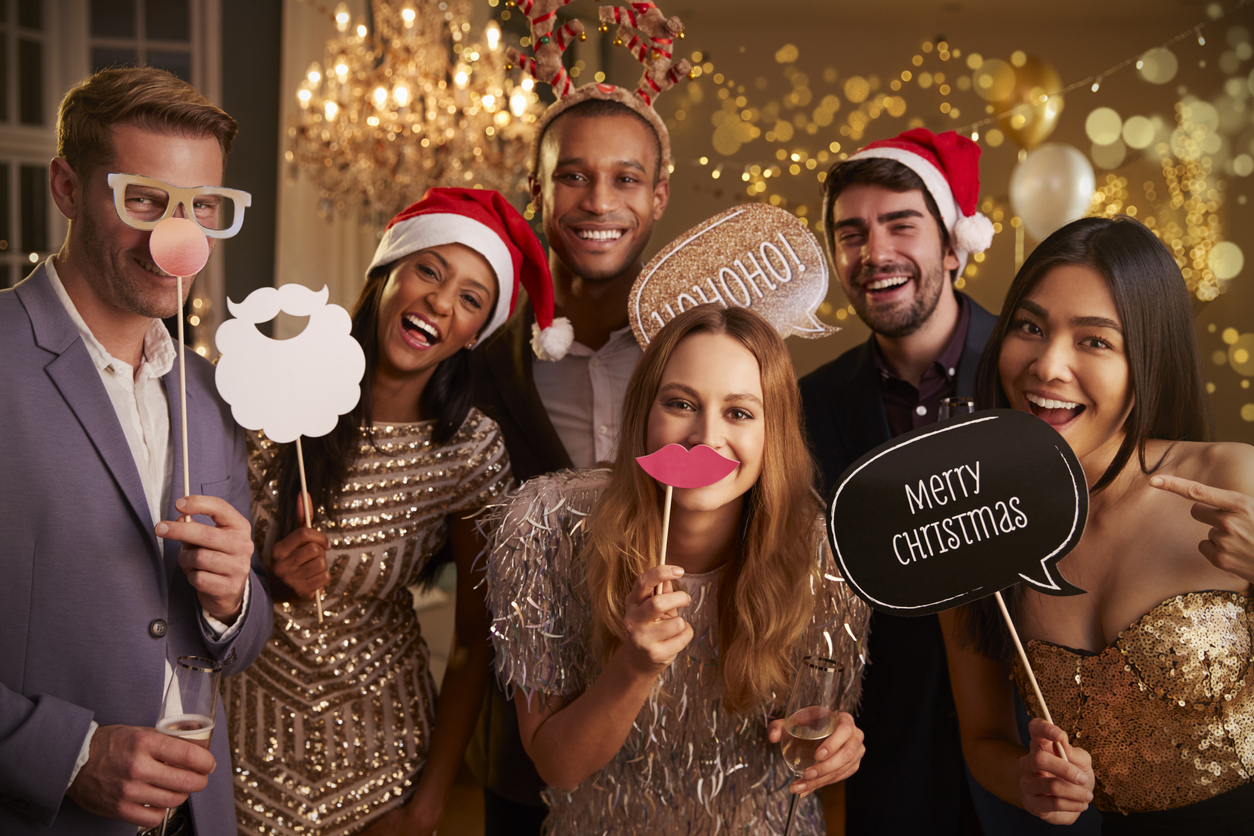 During the festive season, London turns into a magical winter wonderland. There are twinkling lights and charming Christmas decorations at every corner. With so much festive cheer in the air, London is the perfect place to throw a Christmas party!
But where to start? In this bustling metropolis, there are countless options. Whether you're looking for Christmas work party ideas or planning a small gathering for friends and family, we can help you organise an event to remember.
Here, you can find a list of the best Christmas party ideas in London. Put on your Christmas jumper and get ready to celebrate the magic of the holidays!
1. Host a Christmas Dinner with a Private Chef from yhangry
Delicious Christmas treats and traditional dishes can really get people in the festive spirit. Organising a Christmas dinner is a great opportunity to enjoy time with people you care about. It's heart-warming to see friends and family delight over the Christmas menu.
That said, worrying whether the guests will like their meal can add unnecessary stress to the evening. Luckily, there is an easy way to avoid that; hire a private chef or caterer. How to find the right one? Use yhangry, a platform that connects users with qualified chefs and caterers in their area.
Your private chef will come to your chosen location to prepare a mouth-watering Christmas dinner, taking into consideration your guests' tastes. Do you want a supper with an exotic twist? No problem; chefs you can find on yhangry have expertise in preparing dishes from a wide range of cuisines! Are the invitees vegetarian? Not an issue; your private chef will cater to their preferences!
Are you interested? Find the right chef on yhangry, book their menu or get a quote for a fully personalised experience.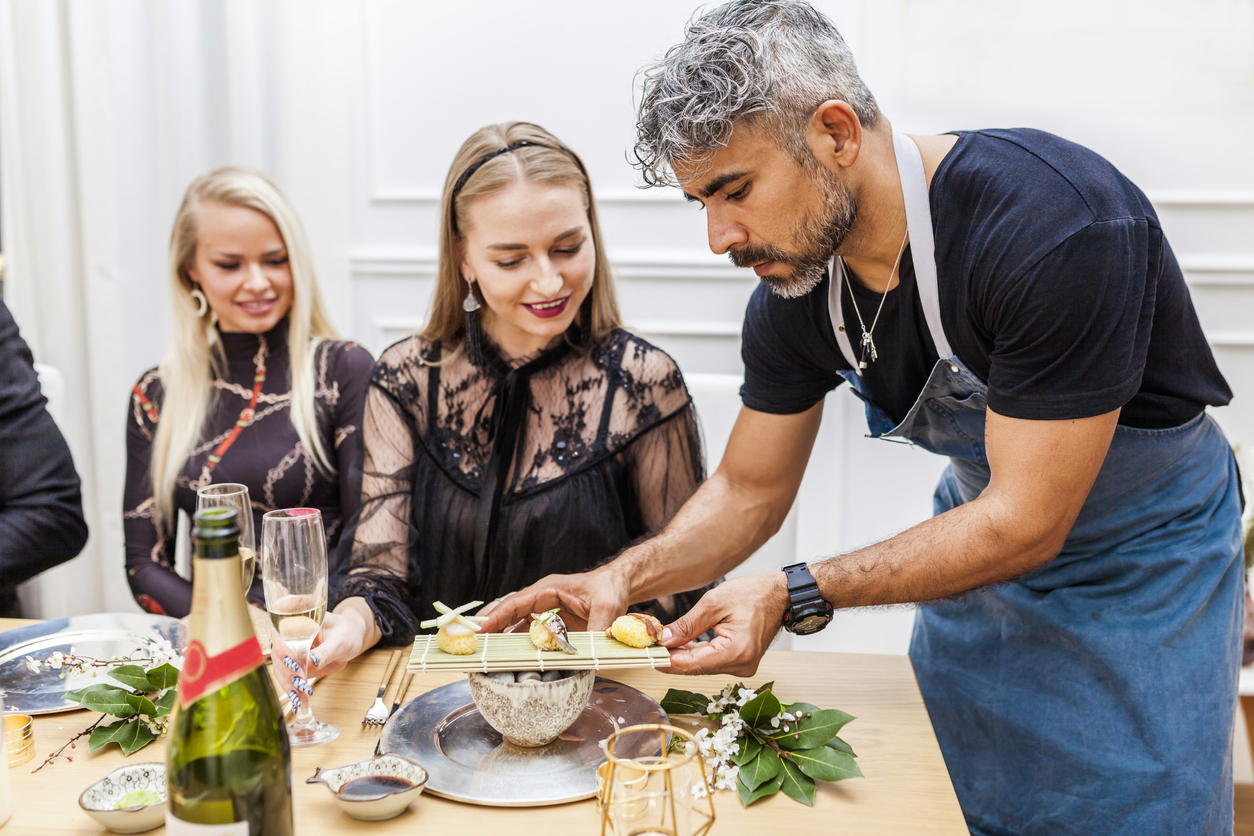 2. Play Christmas Party Games
So you finished the Christmas dinner and are wondering how to entertain the guests? Christmas party games are the answer! If not all the guests know each other, games are the perfect way to break the ice. At family parties, they help strengthen the bond to make wonderful memories together.
With many games to choose from, you can find something that matches the invitees' interests, skills and ages. Amongst the most popular Christmas party games is charades. Looking for a topic? Make the guests guess Christmas movies!
3. Make Christmas Party Decorations as a Group
One of the best ways to make everyone feel cheerful is to invite them to make decorations together! The possibilities are endless – Christmas snowflakes made from paper, colourful garlands or DIY ornaments from wine corks, to name a few.
Once the group has finished crafting the decorations, you can hang them around the party venue to create a cosy atmosphere. You can also try this if you're looking for Christmas work party ideas. A lot of fun and a great degree of teamwork is guaranteed!
4. Listen to Christmas Songs
No Christmas party is complete without Christmas songs playing in the background. Listening to traditional carols like "Silent Night" or more modern tunes such as "All I Want for Christmas Is You" is a classic and timeless way to enjoy a lovely winter evening.
If there is a fireplace at the venue, you can further elevate your get-together by gathering everyone in front of the fire! And if you're in the mood for something more uplifting, you can start a sing-along!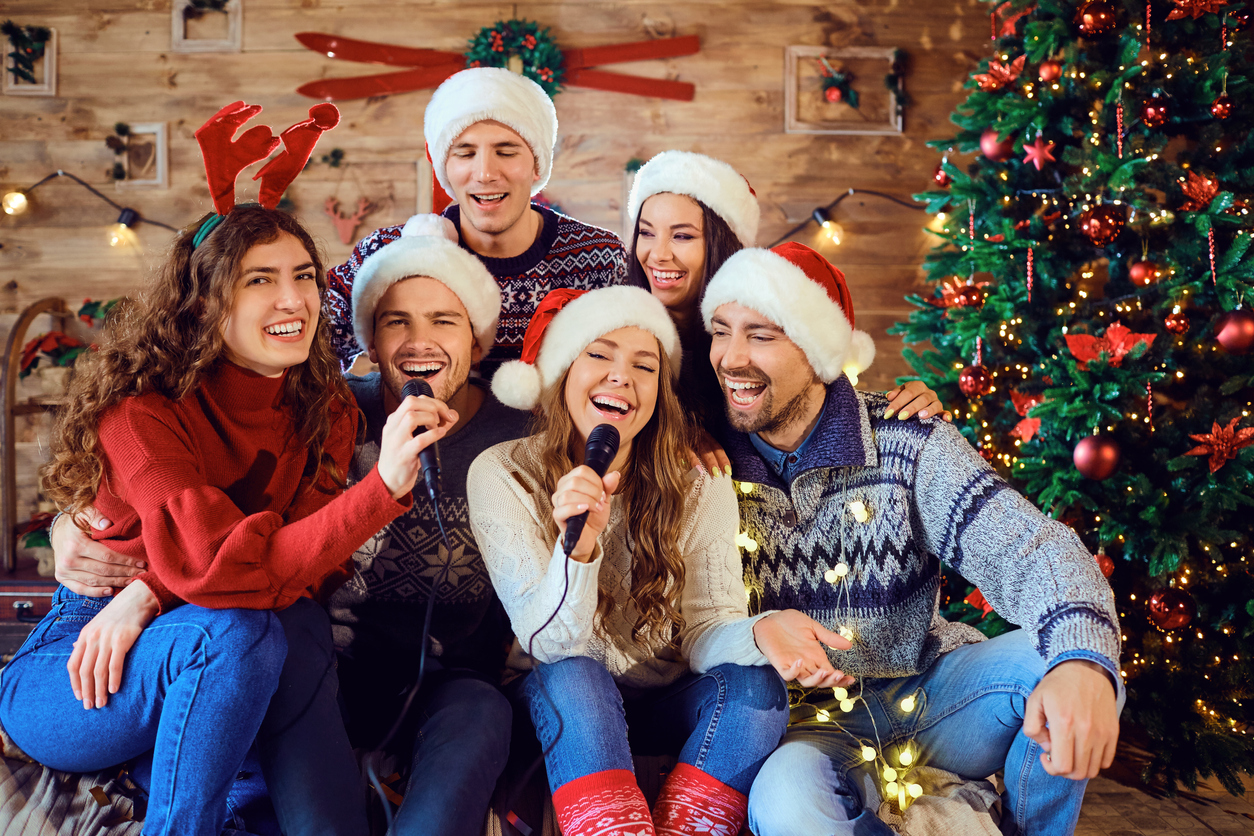 5. Organise Secret Santa
When one thinks of Christmas, gifts come to mind. After all, everyone likes to get a little treat from Father Christmas, even the oldest! As Secret Santa is very popular, you are probably familiar with the rules. If not, here's a quick overview.
Those invited draw names before the party and must buy a small gift for the person they picked. Usually, there is a clear price limit not to overwhelm anyone. During the event, everyone opens their parcels, trying to guess who they got them from. Secret Santa is most enjoyable when played with people who know each other's personalities well. If you play it with a group of strangers, you might see a lot of generic ideas like candles or socks!
6. Attend a Christmas Cooking Class
Impress your guests by giving them the chance to learn some new culinary skills! Thanks to yhangry, you can easily hire one of the most qualified chefs in London who will teach everyone how to make traditional festive dishes.
Your private chef will come to your chosen location and run a private cooking class for your friends and family. Get a quote and make your Christmas party unforgettable!
7. Check Out Christmas Party Venues in London
Who said that a Christmas party has to happen at home? To make the most of the Christmas atmosphere, head to London's stunning Christmas party venues. Want to have an intimate gathering at a cosy pub? Or maybe you need a large space for an event with colleagues and business associates? Whatever it is you need, London has an abundance of places to choose from!
8. Go Ice Skating
You could take the guests ice skating to make your Christmas party unique! This wholesome activity will make everyone feel like kids again. London's Somerset House, overlooking the River Thames, is an iconic destination for this. During winter, there is a huge ice rink there. You can be certain that the guests will be impressed by this superb location.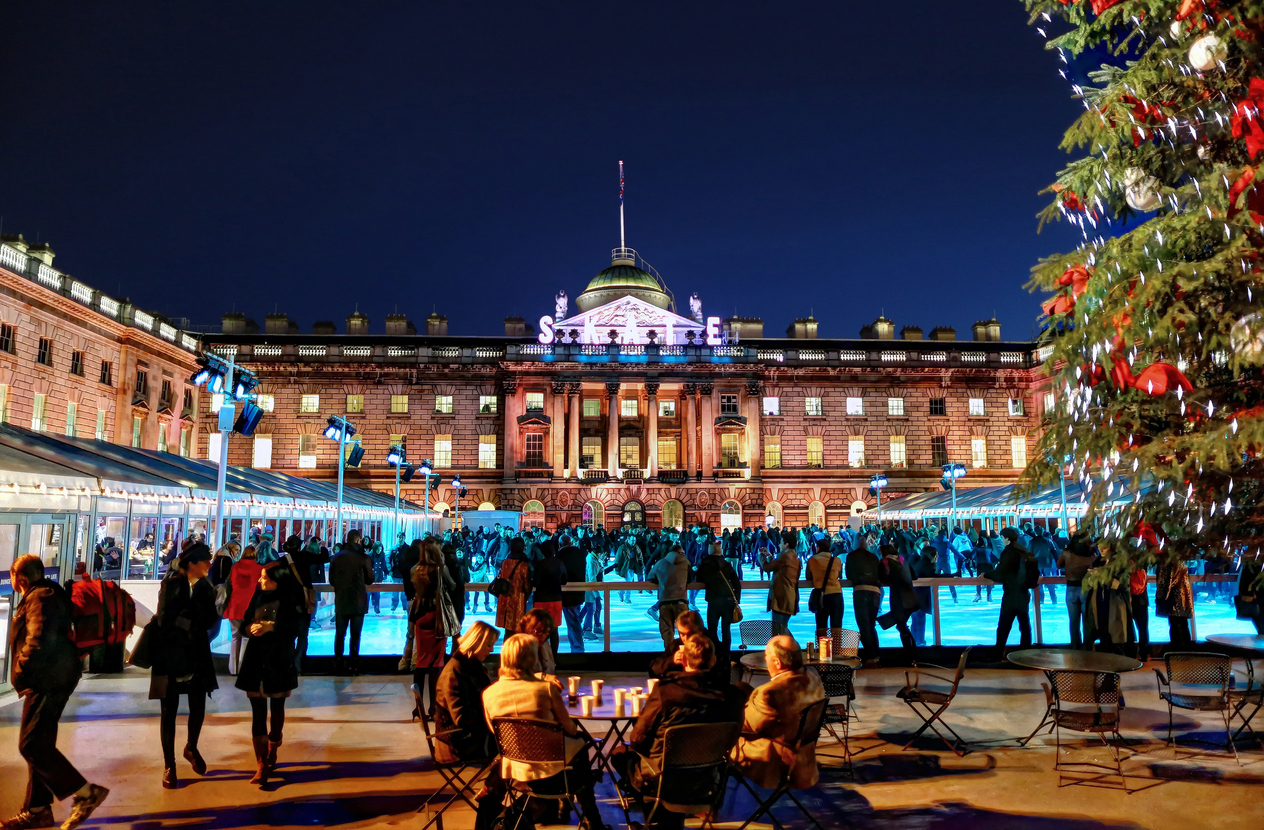 9. Make Gingerbread Cookies Together
Nothing says the holidays like gingerbread cookies! Make the guests unleash their creativity by baking and decorating their own cookies. This entertaining activity is perfect for all ages and is a fantastic way to make your Christmas party interactive.
You can do it at home or invite friends and family to a gingerbread cookie-making workshop. Many bakeries and cafés in London offer such Christmas party events during the festive season!
10. Organise a Festive Film Screening
For a more peaceful Christmas party, you can either snuggle up under a blanket with your friends and family at home and stream Christmas movies or enjoy them on the big screen.
Plenty of cinemas in London offer festive film screenings around Christmas. Grab snacks, sit back and indulge in all-time classics like "Home Alone", "Love Actually" or "How the Grinch Stole Christmas". If you are not pressed for time, you might line a few of them up and have a film marathon!
11. Have a Christmas Photo Shoot
Make the guests wear Christmas jumpers, hire a photographer and have a holiday-themed photo shoot! Make sure to prepare a festive backdrop with Christmas lights and stockings! Thanks to this incredible activity, you will capture the magic of the Christmas season and immortalise these special moments.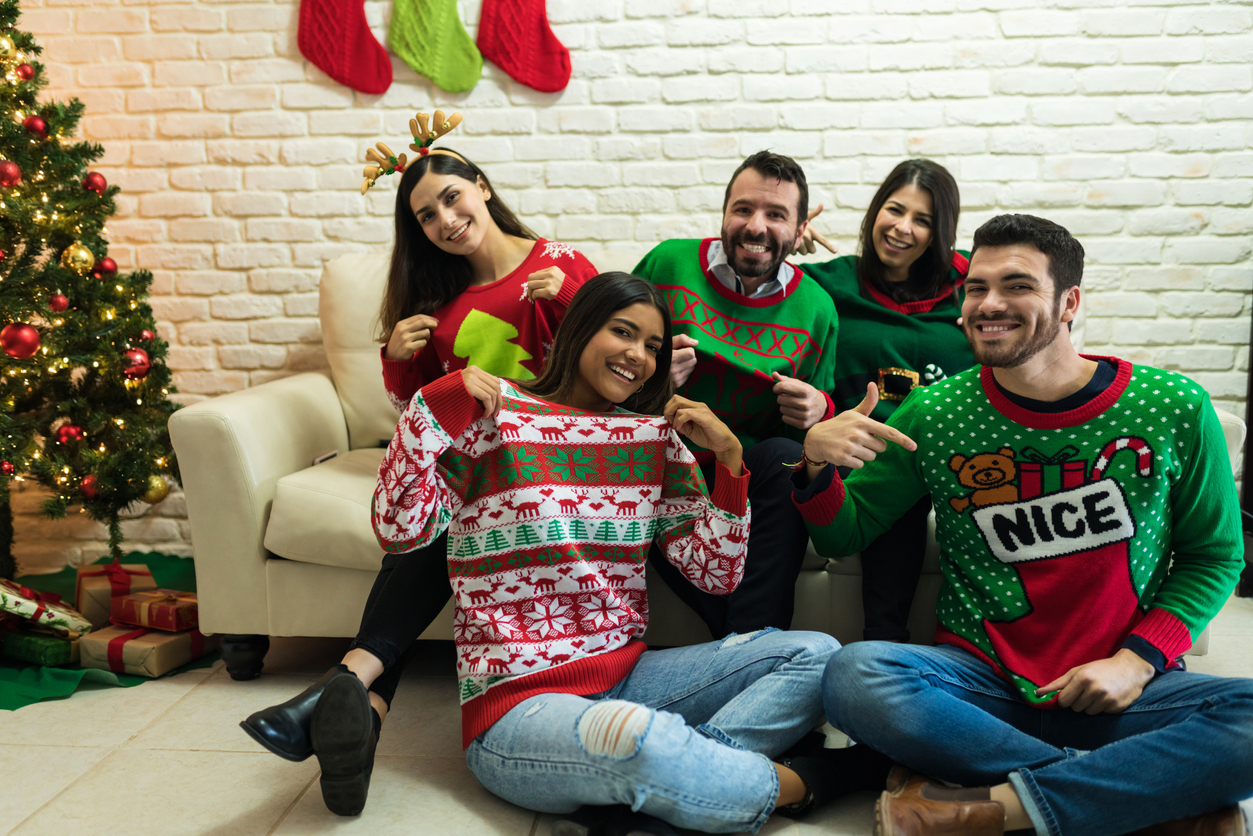 Make your London Christmas Party Exceptional
It does not matter if you celebrate holidays with your family, friends or work colleagues. When it comes to Christmas activities in London, you can do many amazing things. Please choose any of the activities featured on our list, and make your Christmas party one for the books!
As food brings people together, ensuring that your Christmas party features a tasty meal is crucial. However, rather than worrying about it, you should be able to spend time with the group. So what's the solution? Get a quote from yhangry and hire a private chef or caterer who will take care of that for you!
Frequently Asked Questions

Do I need to book a chef in advance?

Generally speaking, yhangry can often accommodate bookings made on short notice, even if they are made as little as 24 hours before the party. However, to avoid disappointment, you should make a booking in advance. This way, you can secure a chef for your event, eliminating the risk of all of them being busy. This is recommended, especially during busy periods such as the Christmas holidays.

What time should a Christmas party start?

There is no single right answer to this question. The timing for a Christmas party depends on the type of activities you have planned. For example, if you are hosting a dinner party at your place, you have a lot of flexibility regarding the time. But if you are taking the guests to a film theatre, you must check when the screening starts. 

I want to hire a private chef. Do I need to buy groceries?

If you hire a private chef using yhangry, you do not need to buy groceries. The chef will bring the necessary ingredients and will cook on-site. Nevertheless, keep in mind that you need to provide cooking equipment such as pots, pans and utensils. After you make a booking on the website, you will receive a list of things you need to prepare. Make sure to check if you have everything!