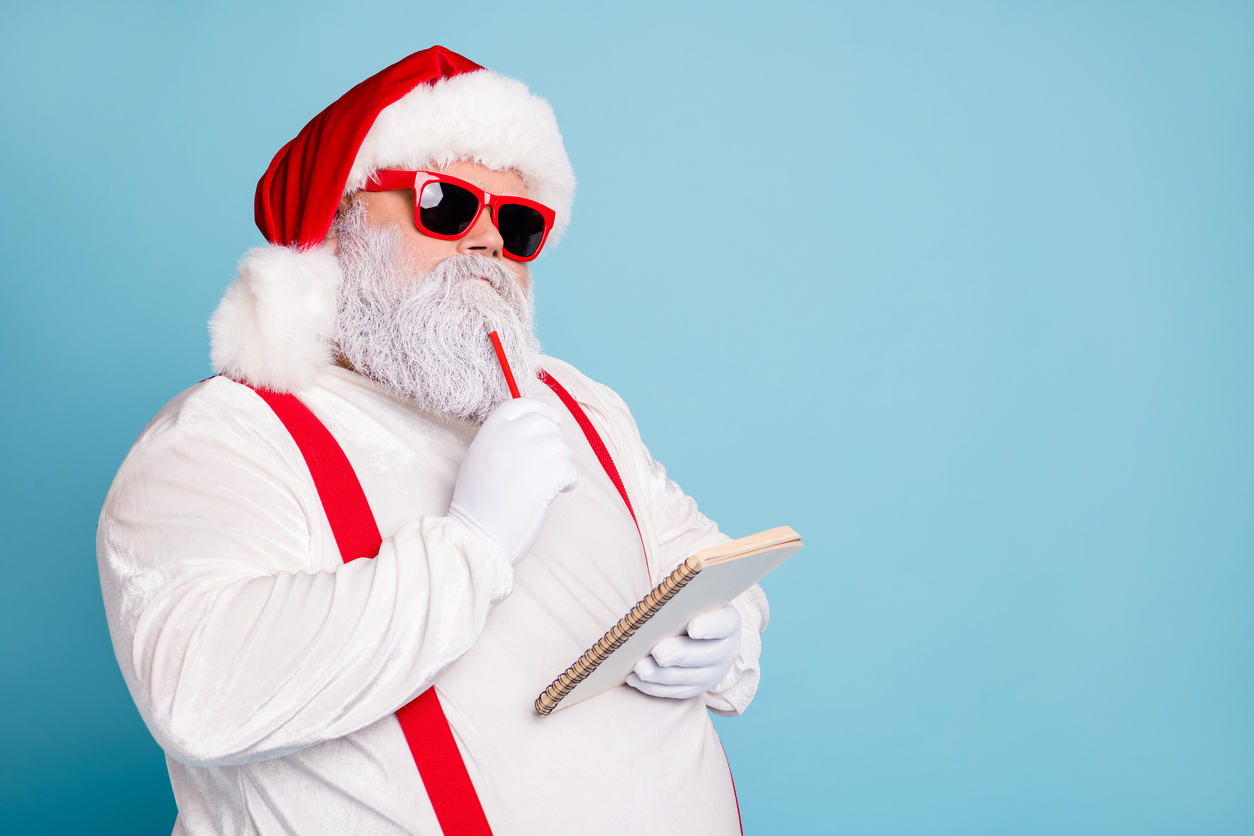 Unwrapping the same tired socks or 'Best Dad' mugs every Christmas can be a real bummer for dads who've spent years dodging dry turkey and assembling impossible toys. This festive season, let's switch up the game and shower them with presents that truly reflect their unique personality and interests. Whether your father figure is a tech geek, an outdoor adventurer, a food lover, or an aspiring Picasso, this guide brims with unique and thoughtful gift ideas. Delve into our curated list that'll have you scoring top points on the thoughtfulness meter. Ready to transform 'Oh, you shouldn't have…' into 'Wow, you really know me!'? Let's make this festive season unforgettable for our everyday superheroes – our dads.
1. Personal Chef Experience
The festive season calls for special surprises, and what could be better than treating your dad to a private chef experience right in the comfort of his home? This Christmas, transform the typical dinner into a culinary adventure led by a professional chef. The chef will work with you to design a menu that caters to your old man's favourite dishes, dietary preferences, and any themed cuisine he might adore. This intimate dining encounter offers more than just a sumptuous meal; it's a delightful blend of relaxation, education, and entertainment. It offers a chance for your old man to sit back and savour gourmet food, pick up cooking tips from an expert, and enjoy an unforgettable gastronomic experience. This is a unique, thoughtful present that will undoubtedly leave your dad with warm memories of the festive season.
2. Customised Art
Art has a magical way of touching hearts. For those who appreciates art, consider gifting a personalised piece this Christmas. You could commission a hand-drawn family portrait, a custom map of a place that holds significance to him, or even a piece capturing his favourite surf spot. It's a gift that goes beyond the common, as it's custom-tailored to reflect his life, interests, or memorable moments. Additionally, it serves as a unique home décor piece that continually reminds him of your love and thoughtfulness. This bespoke present is more than just an artistic expression; it's a tribute to your dad's life journey, making it a meaningful gift that he'll cherish for years to come.
3. Masterclass Subscription
Imagine your father, cuppa in hand, sitting comfortably on his favourite couch, learning how to cook a gourmet meal from a Michelin-starred chef. Or maybe he's unravelling the mysteries of the cosmos with a renowned astrophysicist. Sounds thrilling, right? That's the magic of a virtual learning subscription. With a galaxy of courses taught by industry experts across various disciplines, he's bound to find something that sparks his interest. This isn't just a gift; it's a voyage of personal growth, a testament to his unending curiosity, and a celebration of his passions. It's the gift that keeps giving and will continue to ignite his imagination long after the tree lights have dimmed.
4. Vinyl Record Player
For a dad who has an insatiable love for music and a taste for the classic, consider gifting a vintage-style vinyl record player this Christmas. It's a nostalgic nod to the golden era of music that goes beyond simply playing tunes. Paired with a collection of vinyl records from his favourite bands or musicians, it would offer him a chance to indulge in the rich, warm sound that vinyl aficionados swear by. This stylish present serves a dual purpose – while it enriches his music experience, it also adds a vintage charm to his living space. The vinyl record player is more than just a music device; it's a ticket to a musical journey back in time, making it a heart warming surprise for your old man.
5. Personalised Whiskey Barrel
For fathers with a taste for the finer things, a personalised whiskey barrel makes an exceptional suprise. These miniature barrels, handcrafted from genuine white oak, provide an opportunity for your father to try his hand at ageing his favourite spirits. Whether he's a fan of whiskey, bourbon, or rum, this present will elevate his drinking experience. Personalised with his initials or name, the barrel serves as a unique conversation starter and adds a dash of rustic charm to his home bar. It's a gift that offers the satisfaction of tasting spirits matured in his own barrel, making it a truly distinctive present.
6. Fishing Adventure
For a dad who loves the great outdoors, an angling adventure might just be the ticket. Picture this: him, in the heart of nature, rod in hand, learning the art of fishing from an expert guide. It's not just about catching fish, but also about learning the intricate dance between the angler and his quarry. There's the thrill of the catch, yes, but also the profound peace that comes with being in nature. And let's not forget the newfound knowledge about various fish species and their habitats. This isn't just a present; it's a soulful, enriching experience, a journey into the heart of nature, and a treasure trove of memories that he'll cherish for a lifetime.
7. Coffee Subscription
A coffee subscription is a dream come true for any coffee lover. It offers a hand-picked selection of sustainably sourced, freshly roasted beans delivered straight to their door. Each delivery promises an exploration of unique flavours from different regions, turning each morning cup into a global journey. The subscription not only supplies aromatic coffee but also includes brewing tips and detailed information about the origins of the beans. This service transforms the daily coffee routine into an adventurous journey across the world of coffee, infusing excitement into every day.
8. Premium Shaving Kit
A high-end shaving kit can turn a daily chore into a luxurious ritual. These premium kits come complete with top-tier razors, pre-shave oil, shaving cream, and aftershave balm, all designed to deliver the closest and most comfortable shave. The products in these kits, crafted from high-quality natural ingredients, echo the classic barber experience while integrating modern luxury. This gift will make your dad's morning grooming routine a sophisticated ritual, leaving his skin feeling refreshed and invigorated every day.
9. Customised Map Art
Here's a truly unique present idea. How about a piece of art based on a map of a location close to his heart? It could be his hometown, the city where he first stepped into the working world, or even the spot where he first laid eyes on your mum. The options are endless. You can personalise the design themes and colours, crafting an art piece that is both stylish and sentimental. Each time his eyes wander to this map, he'll be whisked away on a nostalgic trip, making it a truly heartfelt gift that honours cherished memories.
10. Leather Wallet
Just think for a moment – your old man, pulling out a snazzy top-grain leather wallet at the supermarket checkout line. Now that's a scene. This isn't just any wallet; it's sleek and subtle yet brimming with sophistication. With enough space to accommodate his essentials and RFID protection to safeguard his valuable information, it's both practical and smart. So go on, surprise him with this perfect blend of style and functionality. This is a trusty companion that'll be with him every day, a constant reminder of your thoughtful gift. Remember, it's not just a wallet – it's the statement of class that your dad deserves. Let him flash his style and your love every time he reaches for his wallet.
11. Cooking Class
For fathers who find joy in creating delicious meals or are eager to sharpen their culinary skills, a cooking class might be just the ticket. Along with eating delicious food, he'll gain insights into various cooking techniques, recipe secrets, and even the art of plating. This is not just a class; it's a hands-on gastronomic adventure he can embark on right from his kitchen. This interactive culinary journey might spark a newfound passion or deepen his existing love for cooking, setting the stage for many delightful feasts and cherished kitchen memories in the future.
Conclusion
And there you have it – a list of fantastic ideas that are bound to bring a twinkle to his eye. From embarking on gastronomic adventures to diving deep into learning expeditions, the possibilities are endless. And remember, while these gifts are tangible, the real magic lies in the thought and love behind each one. After all, Christmas is all about making our loved ones feel special. So, go ahead, pick that perfect present, and let's make this festive season the most memorable one.
Introducing yhangry
Want to level up your Christmas gift for dad this year? Consider shaking things up a bit! Starting at just £25 per person, how about you allow him to enjoy a culinary treat that he won't forget in a hurry? Surprise him with a master chef who will whip up his favourite dishes right in your kitchen, giving him a well-deserved break from the usual festive cooking.
It's not just about the delicious food; it's about creating a cherished memory. Think about it: no shopping stress, no cooking fuss, and no cleaning aftermath – simply pure joy and unforgettable moments shared over a sumptuous spread.
So, are you ready to light up his face with a surprise that will warm his heart? Make this Christmas truly special for your dad. Book this unique experience and make it a holiday season he will always remember!