The bells are ringing, the snowflakes are falling, and the Christmas feast is calling! It's that time of the year again when families and friends convene to celebrate the joyous Christmas event. And, of course, no Christmas celebration is complete without a delicious feast on the table.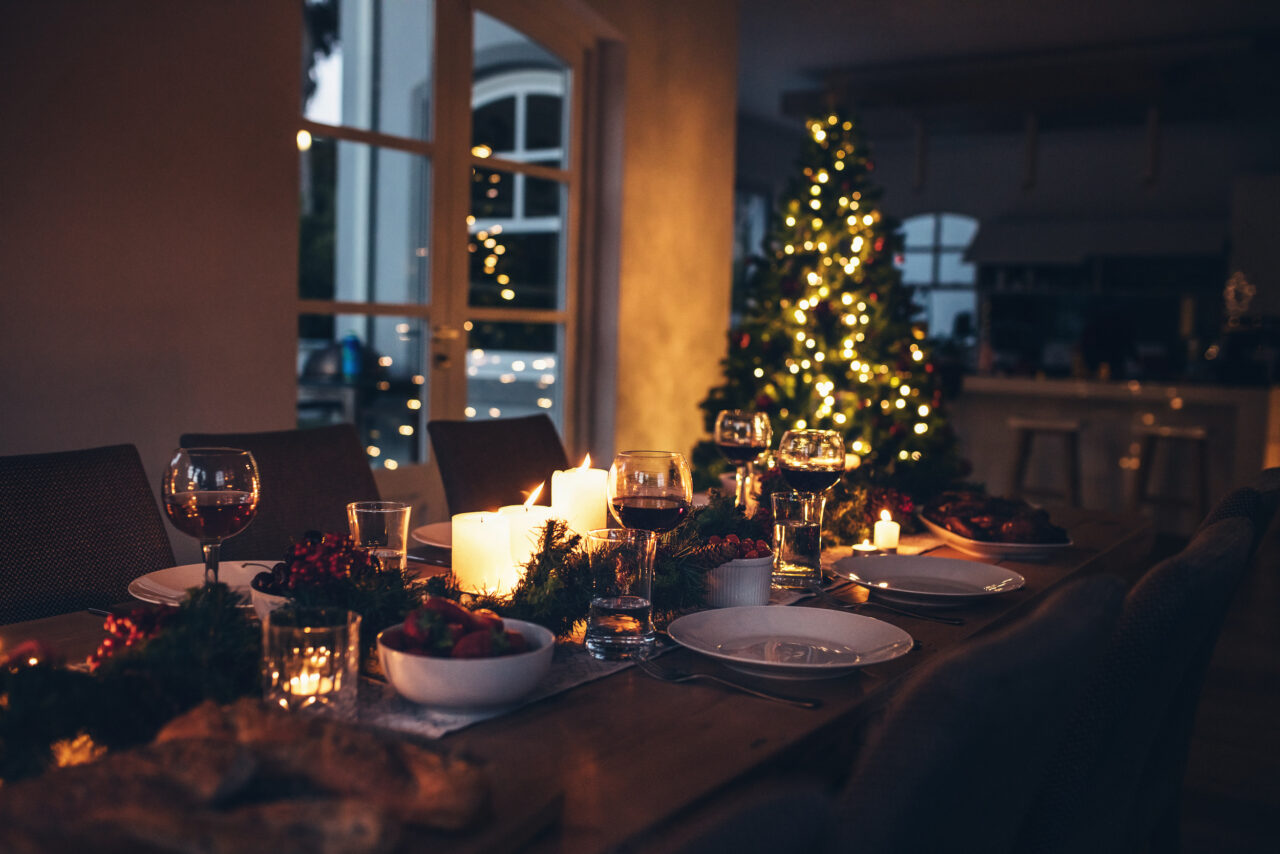 This year, why not think outside the box? Why not stir things up in new and exciting ways? Yhangry inspires you with great ideas to plan and execute the most unforgettable Christmas dinner. However, before we dive into that, there's a way Christmas dinners can be easier on you. How? By hiring a yhangry caterer or private chef.
Save Christmas with yhangry
Yhangry is a platform that connects households and individuals with the chefs and caterers of their dreams. It acts as an intermediary that permits you to browse our list of culinary experts and select one based on your preferences.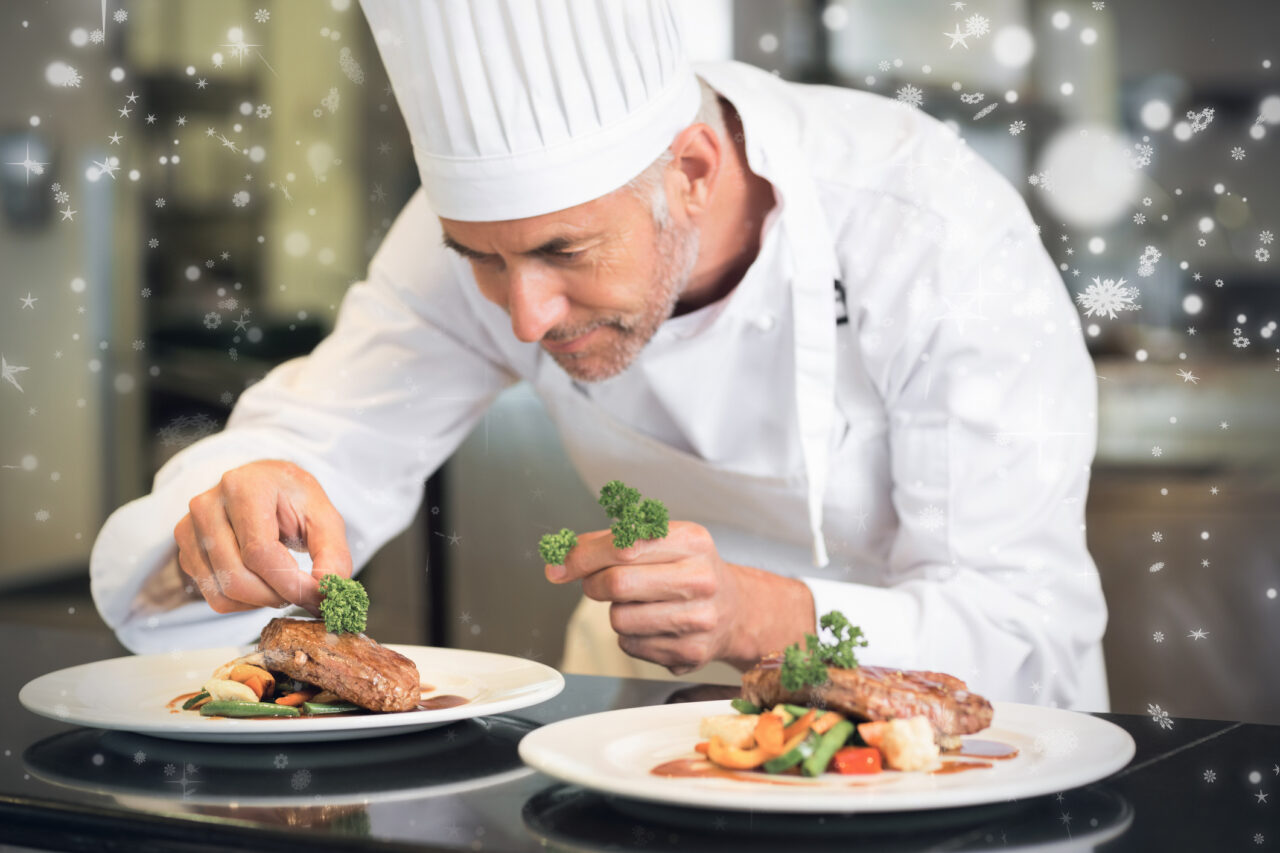 All yhangry chefs and caterers offer unique and personalised services. This means you can choose and tweak menus to your preference. You can also select culinary experts specialising in cuisines like Indian, Italian, French, Mediterranean, etc., or someone with experience cooking for large groups on Christmas.
Yhangry's chefs also consider individuals' dietary requirements, budgets and taste buds as they offer inclusive menu plans to ensure that your dinner party is nothing short of amazing.
So, this holiday season, say no to the pressures of cooking all meals from scratch. Let yhangry's chefs and caterers absolve you of this responsibility by creating three to five-course menus featuring ambrosial cuisines that spark conversations and Christmas joy. This way, you can sit back and enjoy the festivities!
Browse our chefs' profiles and request a free quote from your chosen Christmas chef or caterer to access their comprehensive services. 
Fun Christmas dinner ideas
Now that catering is out of the way, we can explore how you can switch up your Christmas dinner this year. A handful of them include:
1. Outdoor dinner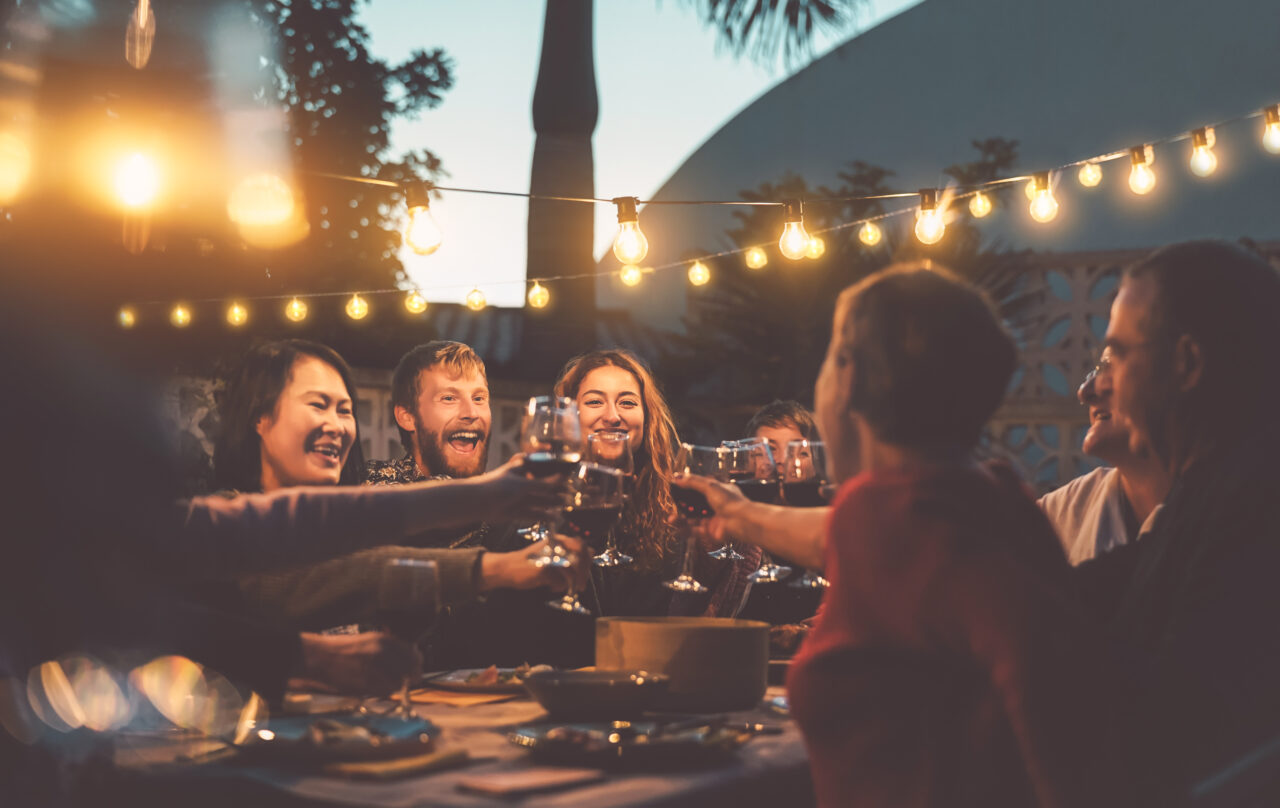 No one said Christmas dinners have to be inside the house. So, this year, why not celebrate the holiday season with a magical outdoor Christmas dinner party? This option allows you to enjoy the crisp winter air and beautiful sceneries while feasting on your favourite Christmas foods prepared by our chefs.
Whether you set up a picnic table in your backyard or go all-out with a tent and string lights, an outdoor Christmas dinner will surely be a hit. Plus, the kids will have enough room to run around.
2. Fondue party
Break away from the traditional Christmas dinner and host a fondue party this Christmas instead. This interactive dining experience lets you and your guests dip food in warm cheese or chocolate.
It's a fun and festive way to enjoy a meal together and create memories that will last a lifetime. Foods like bread, crackers, fruits and meat can be dipped, and everyone can find something they love. Partnering with a yhangry chef this Christmas gives you access to the most delicious options for a fondue party.
3.Themed dinner
Some might think Christmas is enough as a theme, but why stop there when you can have a themed Christmas dinner? Here, the possibilities are endless, as you can select anything from a winter wonderland to a black-and-white Christmas. Of course, the decorations, place settings and food must match the theme. But this is no problem with a yhangry caterer.
Naturally, themed parties mandate a dress code, and a themed Christmas dinner is a great way to get creative and add some excitement to your holiday gathering. This idea works for small gatherings and large events too. However, regardless of the chosen theme, a yhangry chef is ready to spread Christmas magic through mouth-watering cuisines.
4. Cocktail party
Shake up your Christmas dinner with a cocktail party. Serve delicious festive cocktails like mulled wine or eggnog, and complement them with hors d'oeuvres like sausage rolls and mini quiches. Let your friends and family dress up like they're going to a cocktail party, make a photo booth to capture the memories and just have the time of your life.
A cocktail party with finger foods like hors d'oeuvres creates an elegant atmosphere for Christmas. It's a more casual way to host a Christmas dinner without the pressure of a full meal. So, don't shy away from hosting a cocktail dinner party.
5. Christmas cruise
This is a great idea if you want to go all out to win the 'best Christmas dinner' of the year award. If you can access a boat or a yacht, you should consider hosting a Christmas cruise for friends and family. This ensures a stress-free holiday, with all meals and entertainment included. Plus, you can explore new destinations with the family and enjoy the beautiful views.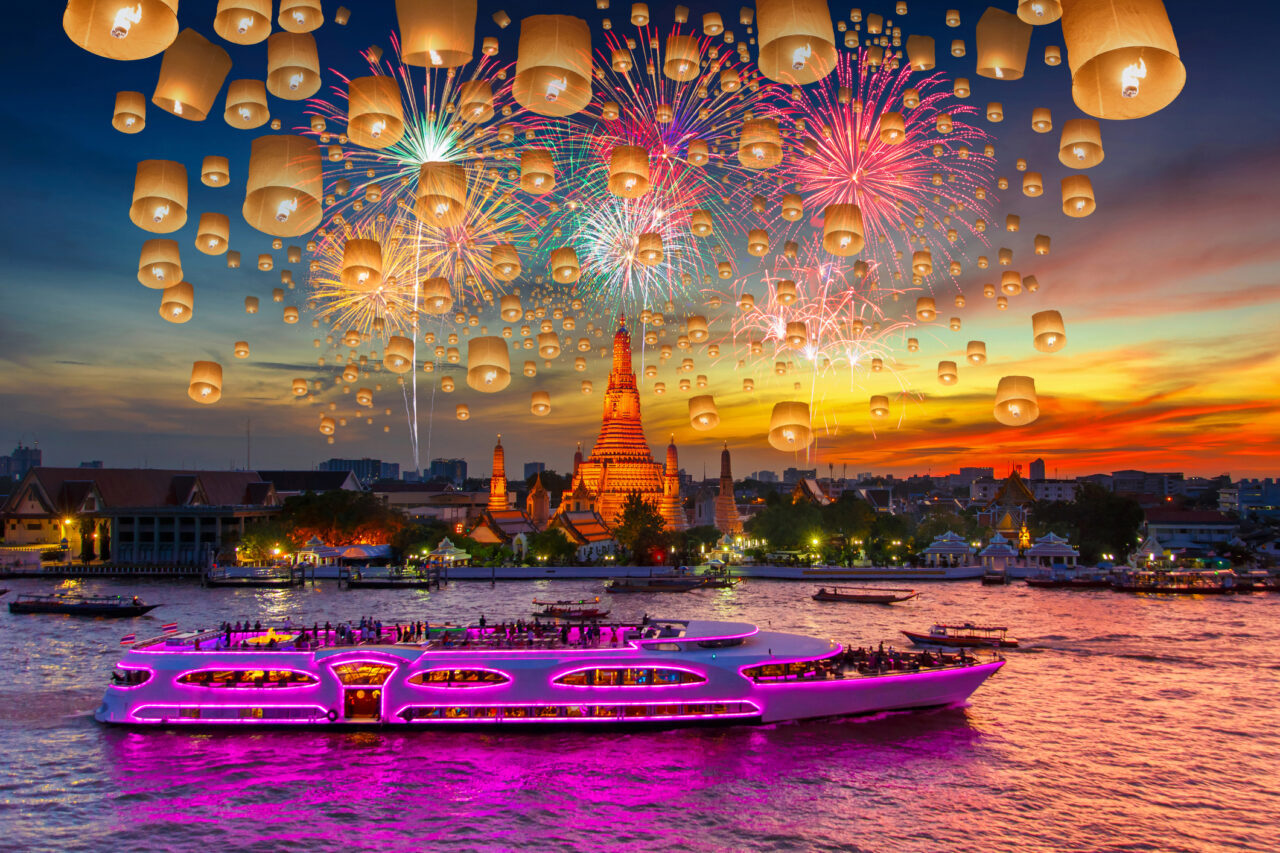 A cruise is a unique and unforgettable way to celebrate Christmas with your loved ones. Take your Christmas dinner or hire a yhangry private chef to come aboard to prepare your daily meals. This way, you're guaranteed fresh and delicious meals daily, eliminating the chance of experiencing the dreadful food poisoning synonymous with boat service.
6. Christmas tapas
If you want a typical indoor Christmas dinner, you could at least spice it up with some Christmas tapas. Small portions of different dishes mean you can sample different things, like Christmas ham croquettes, cheesy mushroom bites and spicy prawns.
Shrimp and Chorizo Skewers
Try serving shrimp and chorizo skewers instead of ham or turkey to add Spanish flair to your Christmas dinner. These tapas are packed with flavour, and the spicy chorizo complements the succulent shrimp perfectly. Plus, they're fun to eat with your hands, creating a relaxed and lively atmosphere for friends and family.
Fried Goat Cheese with Honey
Try fried goat cheese with honey if you want a unique and decadent appetiser to serve at your Christmas dinner. The creamy and tangy goat cheese is encased in crispy breadcrumbs and drizzled with sweet honey for the perfect balance of flavours. Not only is this dish sophisticated and impressive, but it's also incredibly easy to make and can be prepared beforehand.
Marinated Olives and Feta
Instead of serving a boring vegetable platter, try putting together a colourful and flavorful spread of marinated olives and feta cheese. The sharp, salty feta pairs perfectly with the briny olive and tangy marinade. This tapas is a healthier option that accommodates a range of dietary restrictions for your guests.
Looking for a Christmas appetiser that's both sweet and savoury? Here's bacon wrapped dates to the rescue. These bite-sized treats are easy to make and will always be a crowd favourite. The sweetness of the dates pairs perfectly with the salty bacon, creating a flavourful party in your mouth. They're the perfect finger food for mixing and mingling with your guests.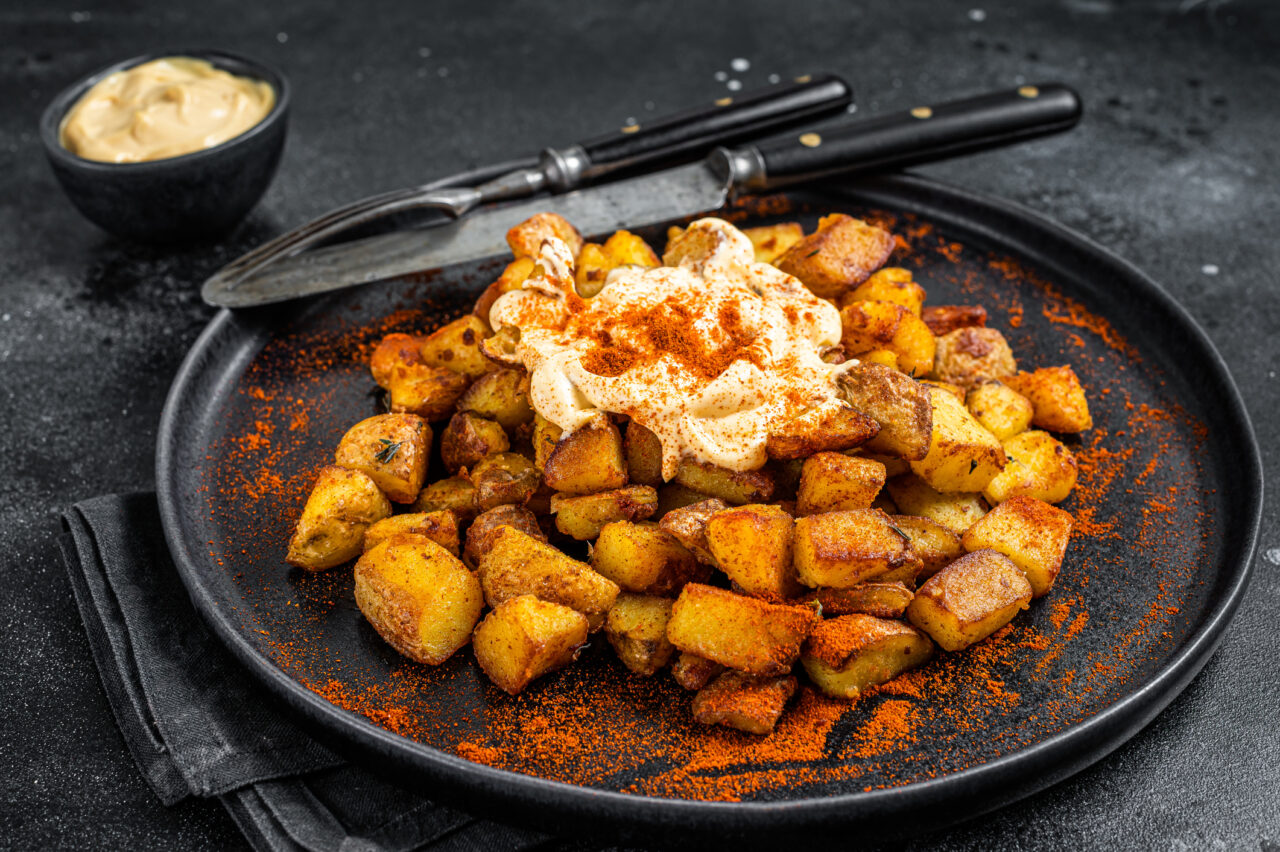 This dish consists of crispy fried potatoes topped with a spicy tomato sauce and aioli. It's a simple yet satisfying dish that's perfect for sharing. Plus, it's vegetarian and a great addition to your holiday table.
Yhangry's Christmas caterers
Hiring a private chef or caterer from yhangry that offers Christmas menus can transform your casual Christmas dinner into a magical event that features a fine dining experience. With a yhangry caterer, you're entitled to amazing services like table service, wait staff, wine pairing and even clean-up this festive season. Thus, putting us in charge of your culinary expectations leaves you with nothing to do but relax and enjoy the festivities.
Our caterers have cross-cultural culinary expertise as they can prepare meals indigenous to the Mediterranean, India, Asia, Africa, French, British, etc., in their most authentic forms. What are you waiting for? Request a free quote from your chosen yhangry caterer and experience the best of Christmas!
FAQs

What is a nice Christmas dinner menu?

A nice Christmas dinner could consist of numerous delicious meal options. Still, you cannot go wrong with goat cheese and cranberry crostini appetisers, a traditional Christmas turkey as the main course and an apple pie for dessert.

Can I find affordable chefs on yhangry?

Yhangry connects customers to chefs of different budgets, from affordable to Michelin-rated. All you need to do is browse the profiles of different chefs to see their services, rates, experience, menus and specialities. However, you'll have to request a free quote for a more accurate estimate of the charge. 

Is it possible for the menu to reflect the theme?

Of course. Caterers and private chefs from yhangry will always try to match the customised menu to the event's theme for an elevated dining experience. This way, everything is in unison, and the party looks well put together.