CHRISTMAS DAY DINNER
IN STOCKPORT


Planning Christmas Day Dinner in Stockport? We've rounded up the best places to go to celebrate Christmas in style.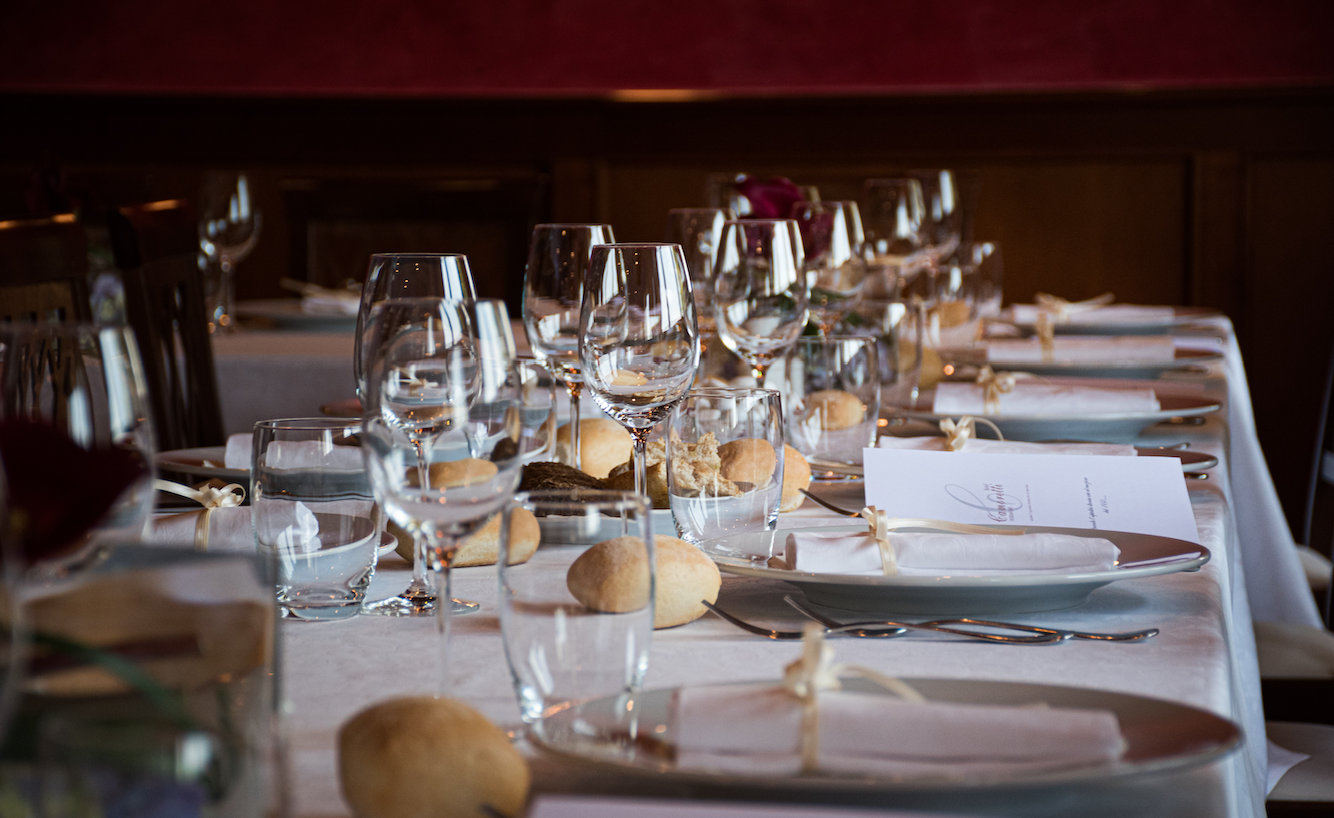 Tips for where to celebrate and have Christmas Day Dinner in Stockport. Here's our pick of where to go and what to do! Whether you're having a small and intimate day, or going all out festive Christmas. We've put together a list of restaurants and pubs to eat at, plus ideas for how to host at home without the hassle.
Restaurants for Christmas Day Dinner in Stockport:
The Bamford Arms Beefeater
Homely Christmas Day Dinner in this lovely little pub. They have created a Christmas Day menu for you to book in on the day. There will be plenty of festive cheer, lots of locals having Christmas pints and enough cranberry sauce to knock you out.
The Wycliffe
Hotel restaurant The Wycliffe is offering Christmas Day Dinner in Stockport. Expect Christmas crackers and lots of festive decorations. They'll be lighting the Christmas puddings and sharing a brandy or two at the end of the meal.
The Rams Head
A really special Christmas menu with all the festive trimmings in this beautiful setting. The Rams Head is a firm favourite for cosy Sunday roast dinners so is already the perfect setting for Christmas Dinner. There will be a set menu for everyone, plus choices for starters and puddings. So make sure to have a small Christmas breakfast! Because it's a small dining room, make sure to book in early.
The Midway
Contemporary pub with great food.  They have a fantastic Christmas menu each year with regulars coming back time and time again. The Christmas desserts are a favourite here too
The Midland – Marple Bridge
Pub and dining. Start the day with Christmas pints before moving to the festive dining room where The Midland are serving up Christmas Dinners all day.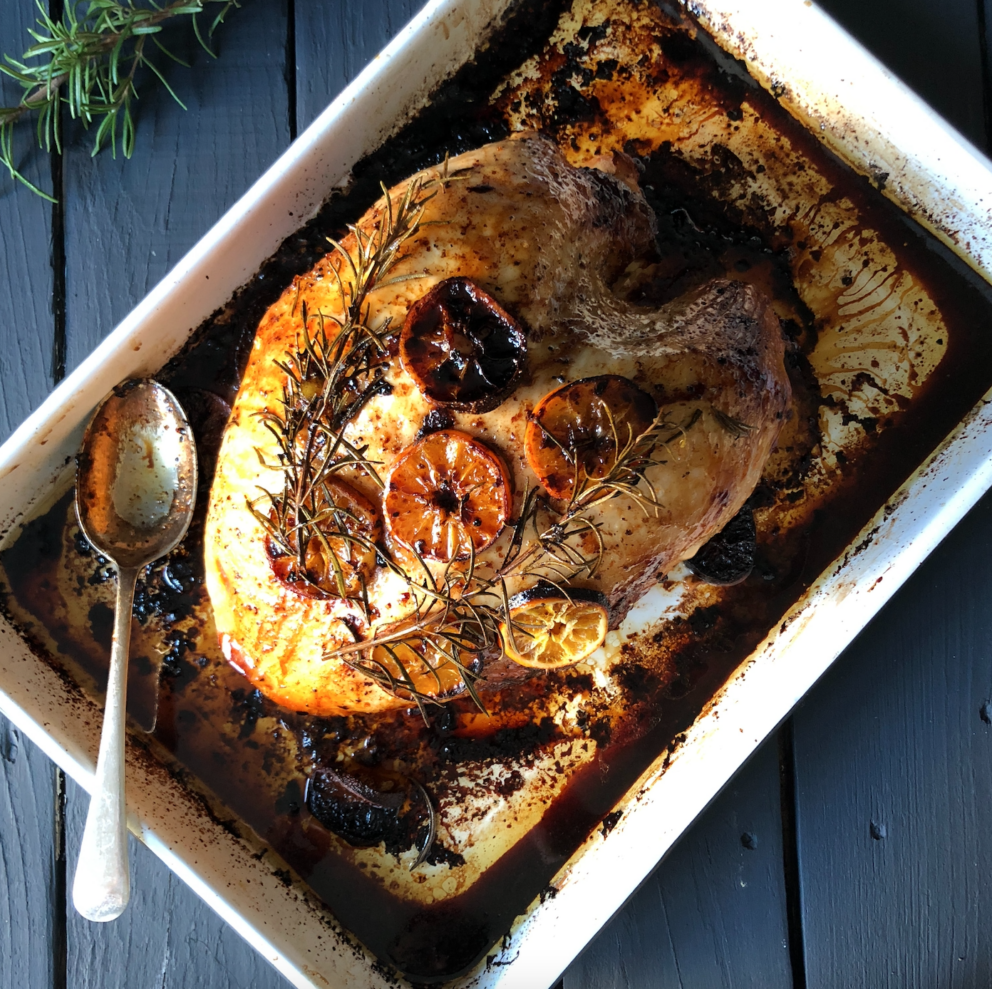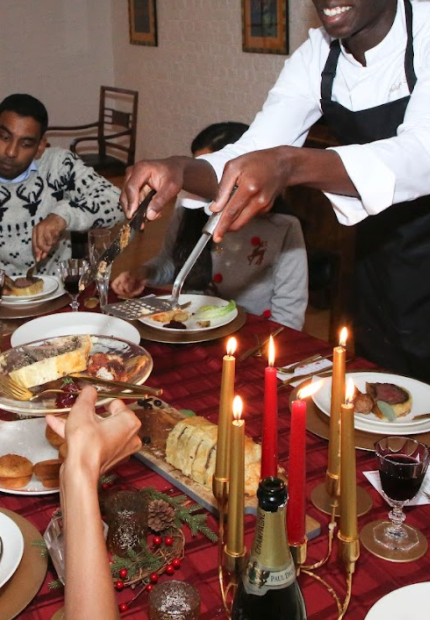 Eat At Home for Christmas Day Dinner In Stockport:
Private Chefs
Make Christmas Dinner Easier by hiring a chef to cook it for you. No grocery shopping, no doing the dishes, it's like having a restaurant pop up in your home. Yhangry have online Christmas menus so you can browse what chefs are offering for Christmas Day Dinner in Stockport, click and book straight away.
Local Butchers in Stockport
Butchers and farm shops can make Christmas Day Dinner both easier and tastier. Their high quality meats mean you can create something a little more special than the usual supermarket Christmas turkey.
Sterling Meats
In store only. Visit them in their shop to see what they're offering for Christmas packages including their turkey, beef joints and goose.
Hazeldines Butchers and Bakers Ltd
See their offers in store. They have a range of meats for Christmas day as well as trimmings to go alongside them.
Check their website out for how to order online, what their Christmas offers are and which meats you can get!
About us
Yhangry is a private chef platform which has been featured on Dragons' Den. If you are planning to host Christmas, you can find and book local private chefs to cook in your home. You simply choose from our chefs' menus starting from £25pp. The chef will bring the shopping, cook up a feast and clean up in the kitchen, so you get to enjoy a fabulous time with your loved ones without having to worry about the cooking.