Catering for Schools
Hire a private chef to cater to all your students' food preferences, dietary restrictions etc.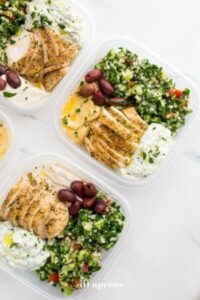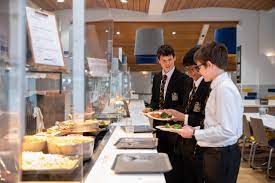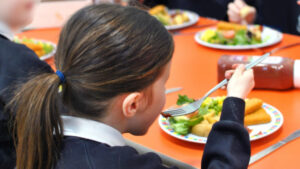 From Budget to Michelin Chefs
Our marketplace has chefs for every price range, cuisine and meal plan preference. Experience food cooked by world-class chefs

Dietary needs / Allergies
Work with your chef to co-create a menu that fully takes care of all your special needs, within your budget

Payment Protection
Your payment is only released to the chef by our platform, after they have satisfactorily provided the service

Cook & Serve or Delivery
If you have a kitchen, go for Cook & Serve option. If not, go for the Delivery option

Cancellations and Refunds
You can cancel and receive a full refund uptill 7 days before. For recurring plans, chefs are usually flexible with changes to date and time

Customer Support
Contact Us via email at info@yhangry.com, phone at 020 4525 5238 or Whatsapp at 07480543484
Hire from 1000+ yhangry chefs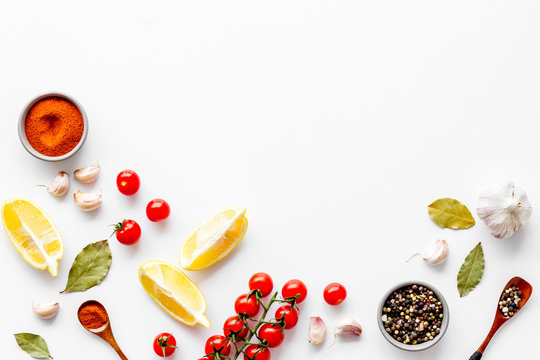 Our Top FAQs
What is the minimum spend?
The minimum spend is £196.
What happens once I book?
Once you have placed your order, you will receive a booking confirmation e-mail containing further details pertaining to your event and you can also chat with the chef via your account. You can always edit guest number or dishes post booking.
I want to see some example menus
Click on the Explore Menus button to see ready-to-book Menus and their price quotes in your cuisine of choice. Menus are also available on Chef profile pages.
Can I create a personalised menu?
Yes, you can suggest any dishes you'd like to your chef and work with them to co-create a menu that takes care of all your guests' preferences as well as dietary restrictions.
Catering using a private chef for any occasion
Browse private chefs near you, or let us find you one
Hire Caterers for Schools
Developing minds need great food to reach their true potential. Schools in the UK have an average of nearly 1,000 students attending them each day, some are smaller, and some are larger. That's a lot of pupils who need to be fed; with so many mouths to feed, the logical and best way you can do so is by hiring a caterer who can provide catering for schools, whether recurring or event catering.
Great food will nourish future generations with delicious meals, leaving students full and focused on learning rather than on an empty stomach. Hearty school meals are the foundation upon which many memorable moments are created.
Sustainable Organic Food
When feeding children, it's best to steer clear from giving them foods pumped full of additives or overly processed foods. Younger minds deserve fresh ingredients that contribute to their well-being and allow them to enjoy a healthy meal to help them get through the day without rumbling tummies.
Caterers can provide sustainable meals made of the freshest ingredients, which will help your students develop and remain concentrated throughout the day. Depending on your school's requirements, caterers can provide cold or hot meals.
Food for All Ages
Generally, caterers specialise in a specific area, which means some caterers might be better at providing food for younger minds than for educated young adults. That means there are many caterers who can cater for your school no matter the demographic. There are caterers for primary schools, secondary schools, colleges and universities, and each understands that each audience has a unique culinary demand.
They might offer more complex foods for older students and healthy but popular dishes for younger pupils. These meals can be tailored for your students and adhere to school guidelines.
Work with a caterer to develop a great menu cycle, which will allow you to rotate weekly menus, offering your students diverse meals and ensuring they won't get bored of the same old food every day. These menus can be as developed as you want; they can contain main options or a plethora of dishes, such as starters, mains, desserts and sides and can also include vegetarian or vegan options.
Buffet Catering for School Events
School events are fun, whether at a school disco or a fundraiser. Something that can enrich every school event is a great buffet that enables children and adults to mingle, get their food and avoid congestion.
Buffets ensure there is always something to eat for even the pickiest eaters. Food variety ensures that the children can enjoy their favourite foods, but parents or teachers can still find something for themselves. Great food will keep the event lively, happy and active.
What Are the UK Government School Food Standards?
Food served in schools and academies in England must meet certain standards to ensure that students are served healthy, balanced diets.
These standards include needing at least one portion of fruit and vegetables daily and one or more portions of starch-heavy food, such as pasta or bread, daily. They also include a daily dairy portion and meat or poultry on three or more days weekly. They also require schools to serve one portion of oily fish once or more every three weeks.
The standards limit the number of foods high in salt, fat and sugar and stop schools from serving low-quality reconstituted foods. The government also offers guidance on food allergies and serving frequency.
Use yhangry to Find Catering for Schools
Finding trustworthy caterers to create healthy meals for your students' well-being can be hard. Ideally, you want a caterer who creates food from the freshest ingredients, has a diverse range of cuisines and meals, knows how to develop menu plans for children, and can create meals that are inclusive of all students' dietary needs.
That might sound like an unrealistic amount of demands, but yhangry can connect you with suitable caterers who operate in your local area, know how to plan school meals and can handle large bulk orders. If you're interested in finding the best catering for your school, you should try out yhangry.