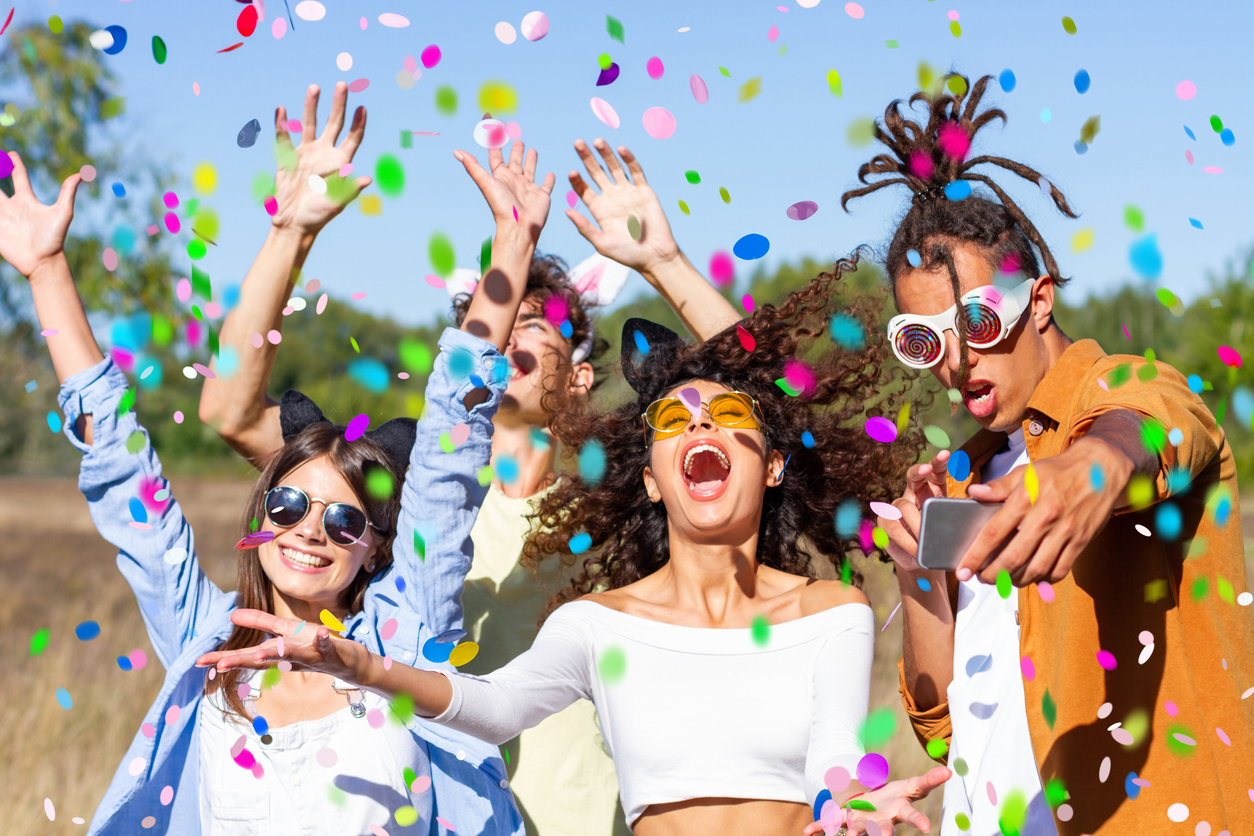 Celebrating a teenager's birthday can be a bit of a jigsaw puzzle. You're looking for something fun, exciting, and age-appropriate that caters to their ever-changing interests. But don't fret; we're here to make things easier. We've curated a list of 10 unique and captivating ideas to help you throw an unforgettable party for the lucky teenager.
Each of our suggestions brings a unique twist to the classic birthday bash, keeping the interests and preferences of today's teens in mind. So, whether you're a parent or a teen planning your own celebration, buckle up as we dive into these epic party ideas.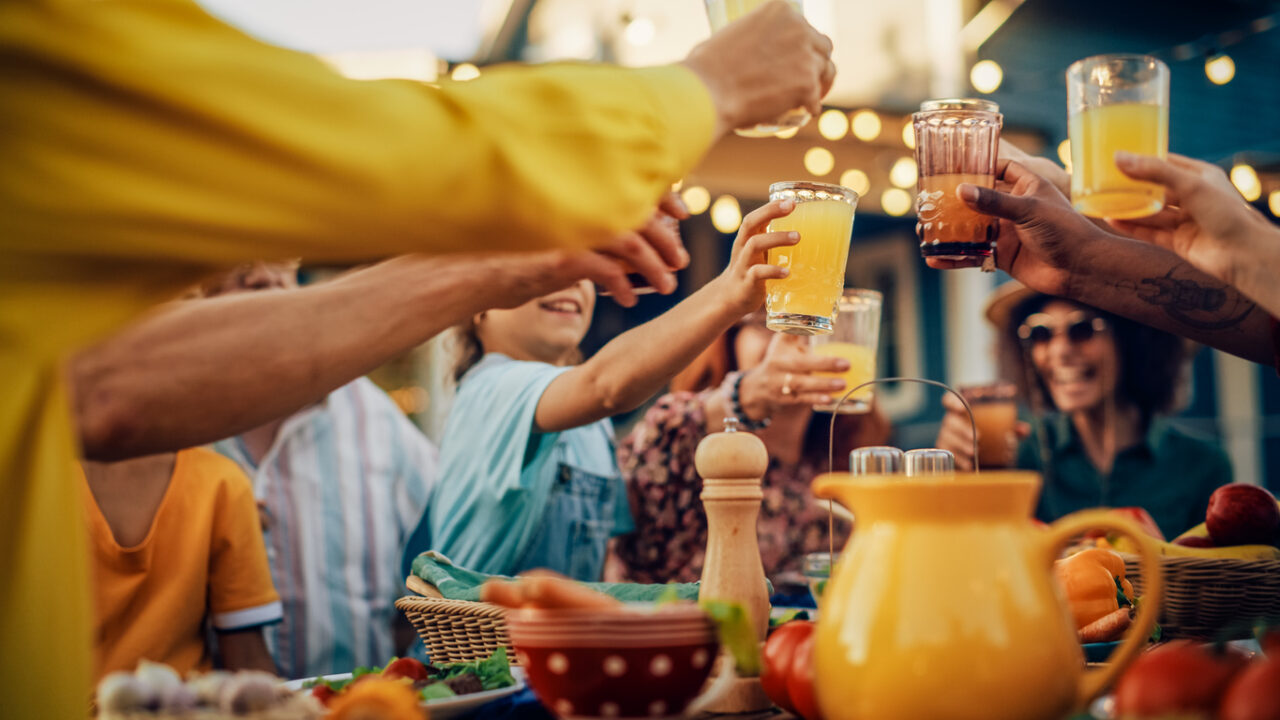 Yhangry: Elevating the Party Food Game
Kick off the birthday bash with a stylish twist by hosting a private dining experience with yhangry. Our service, quite like a culinary social network, links you with a wide range of culinary geniuses. It's not about just hiring any private chef or caterer; it's about personalising the gastronomical journey to suit a party's taste and theme.
Imagine savouring a gourmet meal or classic party foods like mini sliders, gourmet hot dogs, or chocolate fondue, all customised to your preferences and whipped up by a talented chef right in your kitchen. Want a Mexican-themed feast or a fancy high-tea menu? No problem. Chefs on our platform can create bespoke menus for you, ensuring no one is left out and every food fantasy is catered for.
Choosing yhangry means choosing variety, convenience, and affordability. From Michelin-starred chefs to specialists in different cuisines, you can choose at every price point. Whether you're planning a sophisticated dinner party to make your teen feel more grown-up or an exciting theme party, we provide an easy solution to make the food as memorable as the celebration itself.
Ready to elevate your party food game? Don't wait. Get a quote today and discover the culinary possibilities for your teen's birthday celebration. With yhangry, every bite becomes a celebration.
Outdoor Movie Night
There's something enchantingly magical about a movie night under a starlit sky. This idea leverages the charm of an open-air cinema, transforming your backyard or a nearby park into a memorable night-time movie venue. With cosy blankets, popcorn, and snacks at the ready, the atmosphere created is sure to captivate everyone, offering a warm, intimate, and exciting birthday celebration.
What sets this idea apart is the opportunity to bond among friends in an unusual setting. Combining the thrill of watching a favourite film with the beauty of a summer's night can make for a truly unforgettable experience. As an engaging twist, why not add a movie trivia competition? It's the perfect intermission entertainment that adds an extra layer of fun to the evening.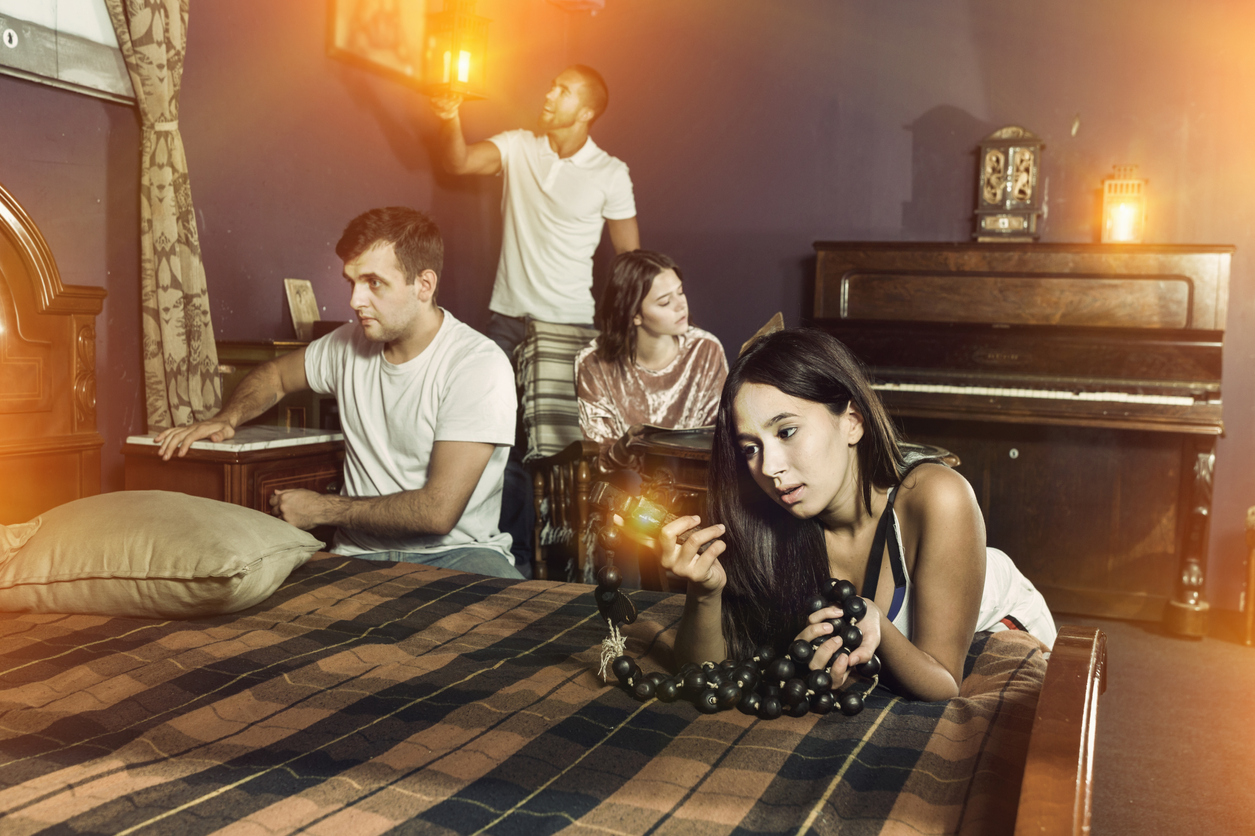 Escape Room Challenge
An escape room challenge is a fantastic way to amp up the thrill factor for a teen's birthday party. It brings together friends in a high-energy, brain-teasing adventure where they work as a team to escape from a themed room by solving intriguing puzzles within a set time. The thrill of the countdown, the team effort, and the race to 'escape' can create an atmosphere of exhilaration and camaraderie.
The beauty of an escape room challenge lies in the stimulation it offers – both mentally and socially. It encourages critical thinking, problem-solving, and teamwork in a fun, exciting way. To personalise the event, select an escape room theme that matches the birthday teen's interests, like a sci-fi mystery or a treasure hunt adventure.
DIY Craft Party
Invite creativity to the birthday bash with a DIY craft party. Present various crafting supplies and let the guests unleash their artistic side. Whether creating custom jewellery, tie-dying t-shirts, or painting canvas tote bags, this party concept allows guests to channel their inner artist and take home a memorable keepsake.
This idea shines in its ability to stimulate creativity, foster self-expression, and provide a fun, interactive experience. Moreover, it leaves every guest with a personalised souvenir of the day. For an extra dash of competition and fun, incorporate a craft contest, awarding a prize for the most creative or unique design.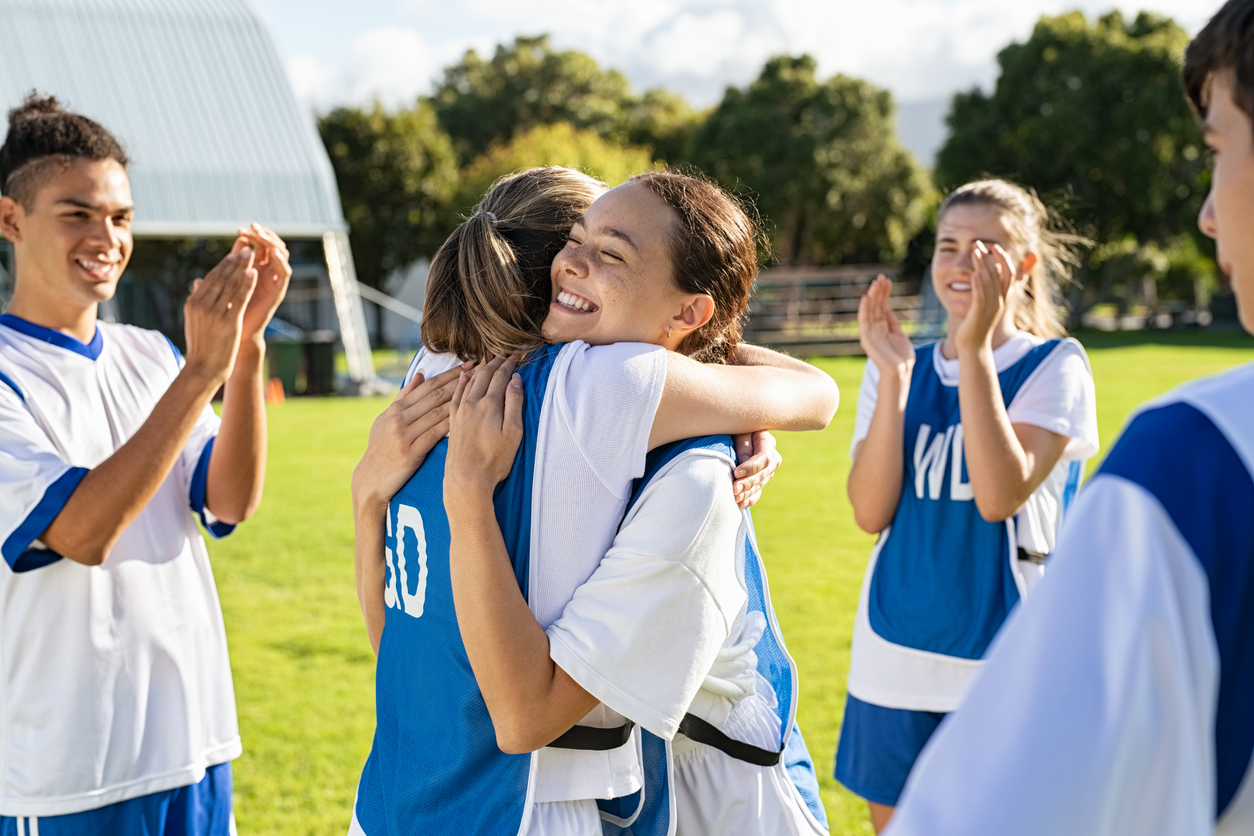 Sports Day
Here's an idea for sports enthusiasts: organise a sports-themed birthday party. It could be anything from a friendly game of football at the local park to a mini-Olympics competition with a mix of different sports.
The brilliance of a sports day lies in its promotion of physical activity and friendly competition. It's an excellent way to get everyone active and involved, cheering and laughing throughout the day. Conclude the day with a medal ceremony to make it even more special. After all, who wouldn't like the chance to win some bragging rights on a birthday?
Scavenger Hunt
Take the excitement up a notch by organising a scavenger hunt. This game turns your local neighbourhood or park into a thrilling adventure zone, offering a healthy dose of competition, fun, and discovery. The guests, divided into teams, follow clues and face challenges, racing to be the first to complete the hunt.
A scavenger hunt is an engaging way to test problem-solving skills and teamwork. It not only stirs the spirit of competition but also adds mystery and adventure to the party. To personalise the hunt, incorporate tasks or trivia related to the birthday teen's interests, adding an extra layer of fun to the game.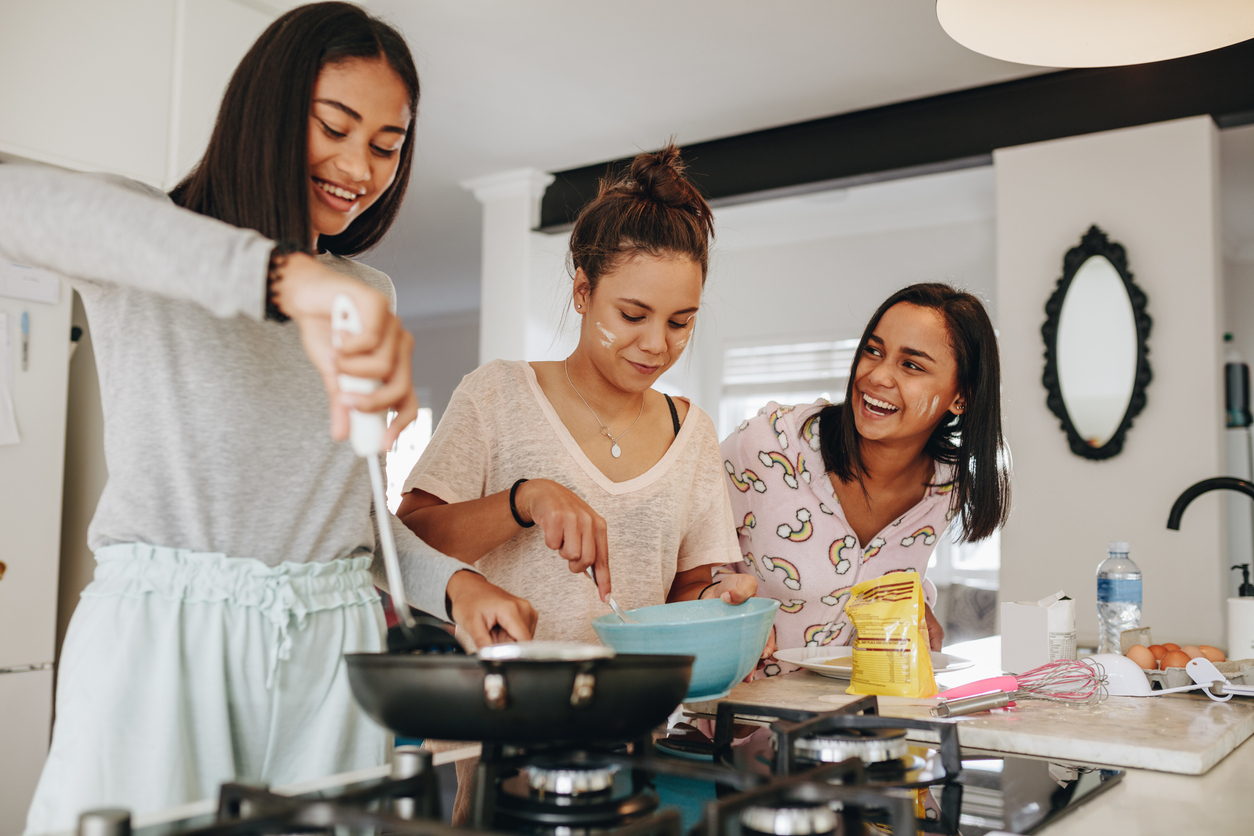 Cooking Party
A cooking party is a recipe for fun. Choose a favourite or easy-to-make dish, gather all the ingredients, and let the guests learn, cook, and enjoy the delicious outcome.
The beauty of a cooking party lies in its blend of hands-on learning and delightful taste testing. It's an enjoyable, educational, and flavourful birthday celebration. For added excitement, turn it into a friendly cooking competition, allowing the birthday teen to wear the judge's hat and deliberate on who made the best meal.
Outdoor Adventure
Cater to the adrenaline-junkie teens with an outdoor adventure birthday party. Activities could include kayaking, hiking, or a day at an adventure park with zip lines and obstacle courses.
Outdoor adventure parties are excellent for encouraging physical activity, appreciation for nature, and providing adrenaline-fuelled fun. They offer a fresh and invigorating departure from the typical birthday celebration.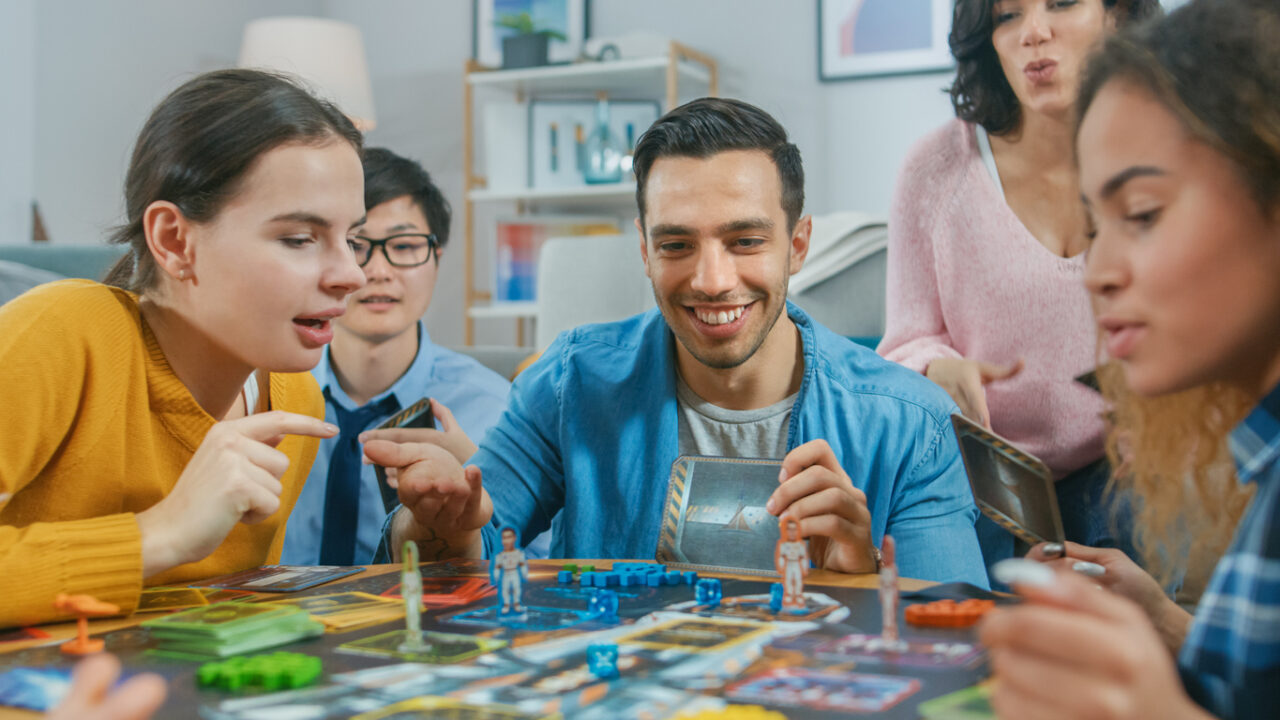 Game Night
Unleash the competitive spirit with a game night party. It could be board games, video games, card games or even tabletop role-playing games. This concept caters to various interests, ensuring everyone will find a game they enjoy.
The charm of a game night lies in the variety it offers. It's a fun-filled way to stimulate strategic thinking and encourage healthy competition. Consider setting up a tournament bracket, adding an extra dimension to the fun. The stakes are raised, the competition gets fiercer, and the ultimate winner gets bragging rights and a birthday trophy!
Pool Party
If you're lucky enough to have pool access, a pool party could be the perfect solution for a summer birthday. Add some inflatables, water games, and serve refreshing snacks for a day of water-soaked fun. Remember to ensure safety with appropriate supervision.
A pool party is an absolute classic, offering endless fun and a great way to cool down on a warm day. It brings the exhilaration of water games and the relaxing ambience of a poolside party together. Try organising a classic game of Marco Polo or a synchronised swimming contest to keep everyone entertained and engaged.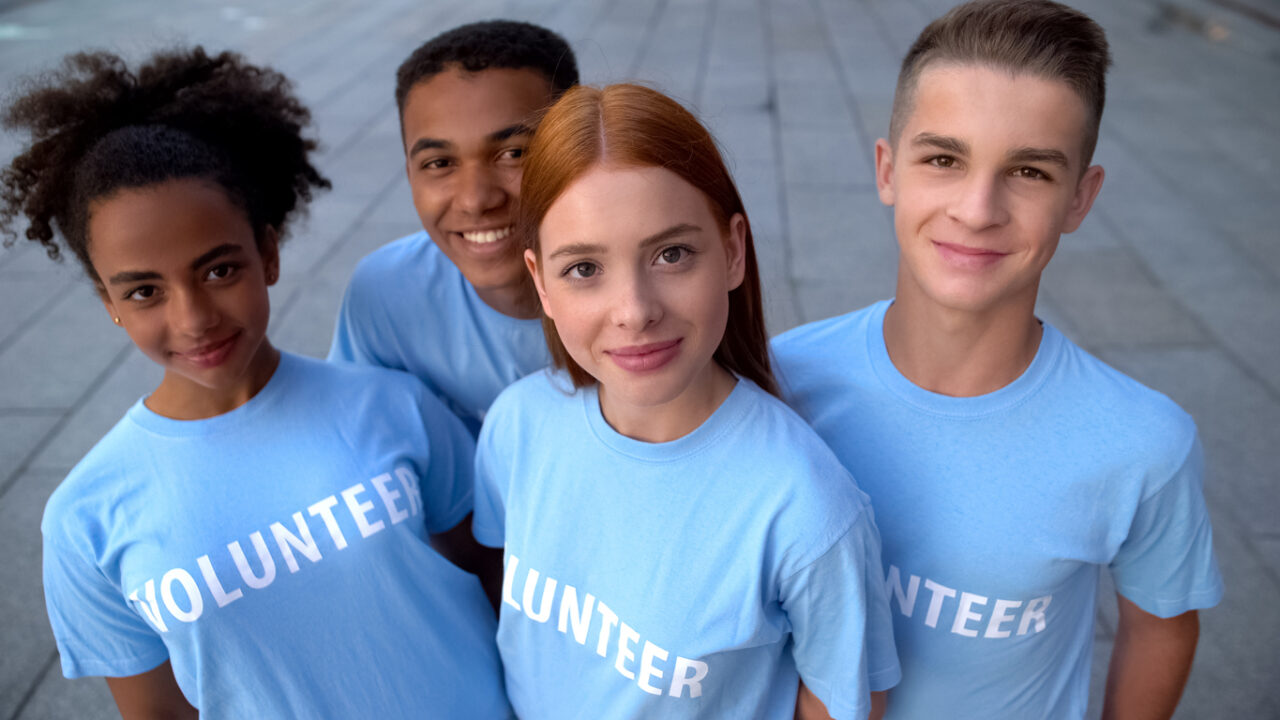 Charity Event
Last but not least, consider a charity-themed birthday party. Organising a fundraiser, like a bake sale, a car wash, or a donation drive, the party can serve a dual purpose: celebration and community service. This concept offers a unique way to mark the special day while making a positive impact.
The beauty of a charity event lies in the values it promotes: empathy, compassion, and social responsibility. It also gives teens a sense of fulfilment and purpose, adding a deeper meaning to their birthday celebration.
Conclusion
Planning a memorable birthday party for a teenager doesn't have to be daunting. With these innovative ideas, the event can be as unique as the teen you're celebrating. Each idea offers something different, catering to various interests and ensuring an engaging, fun-filled day. And talking of catering, contact yhangry today to secure a top culinary talent to cook at the birthday party to make it that bit more special!
Remember, the goal of any party is to create unforgettable memories and enjoy the day to the fullest. So, whether you choose a starlit movie night or a philanthropic charity event, infuse it with a dose of love, care, and personal touch. Happy planning, and here's to a birthday bash that will be the talk of the town long after the candles have been blown out!
FAQs

What should I do for my 16th birthday boy?

For a boy's 16th birthday party, consider organising a thrilling escape room challenge or an adrenaline-filled outdoor adventure day at a local park with ziplines and obstacle courses.

How do you make a 15th birthday party?

Making a 15th birthday party memorable can be as simple as hosting a DIY craft party, creating a scavenger hunt around town, or arranging a friendly sports day event at your local park. 

Where can I take my 13-year-old for his birthday?

For a 13-year-old's birthday, consider a fun-filled game night at home with a selection of their favourite board and video games or an exciting outdoor movie night under the stars with a film of their choice.