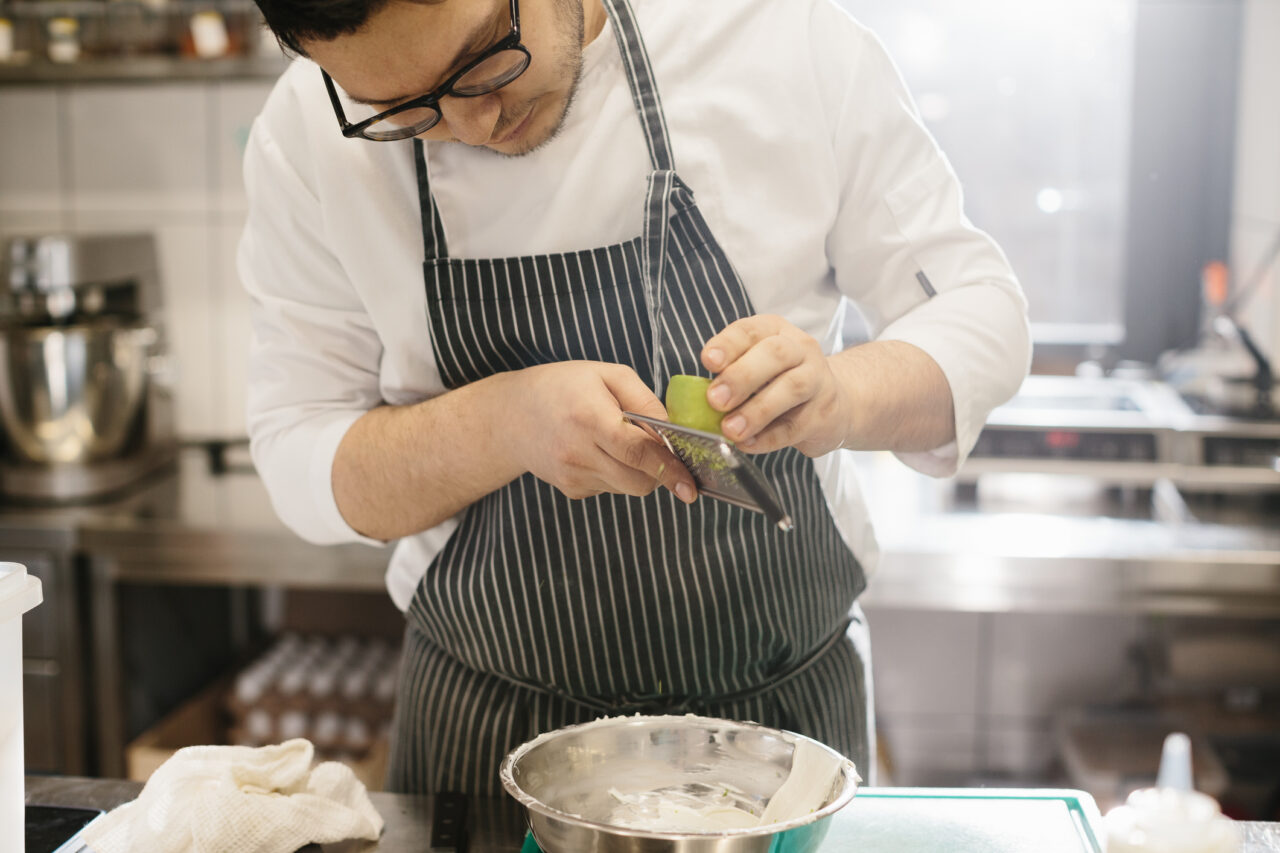 What comes to mind when you think of Yorkshire? This northern English county is full of stunning landscapes and historic cities. But just as significant is Yorkshire's rich heritage and abundance of natural ingredients that grow in the region, which combine to create a diverse culinary landscape that is both exciting and satisfying. Yorkshire has something for everyone's taste and budget, from Michelin-starred restaurants to cosy country pubs. In this article, we'll take you on a tour of the best restaurants in Yorkshire, each of which offers a one-of-a-kind dining experience that should not be missed.
Yhangry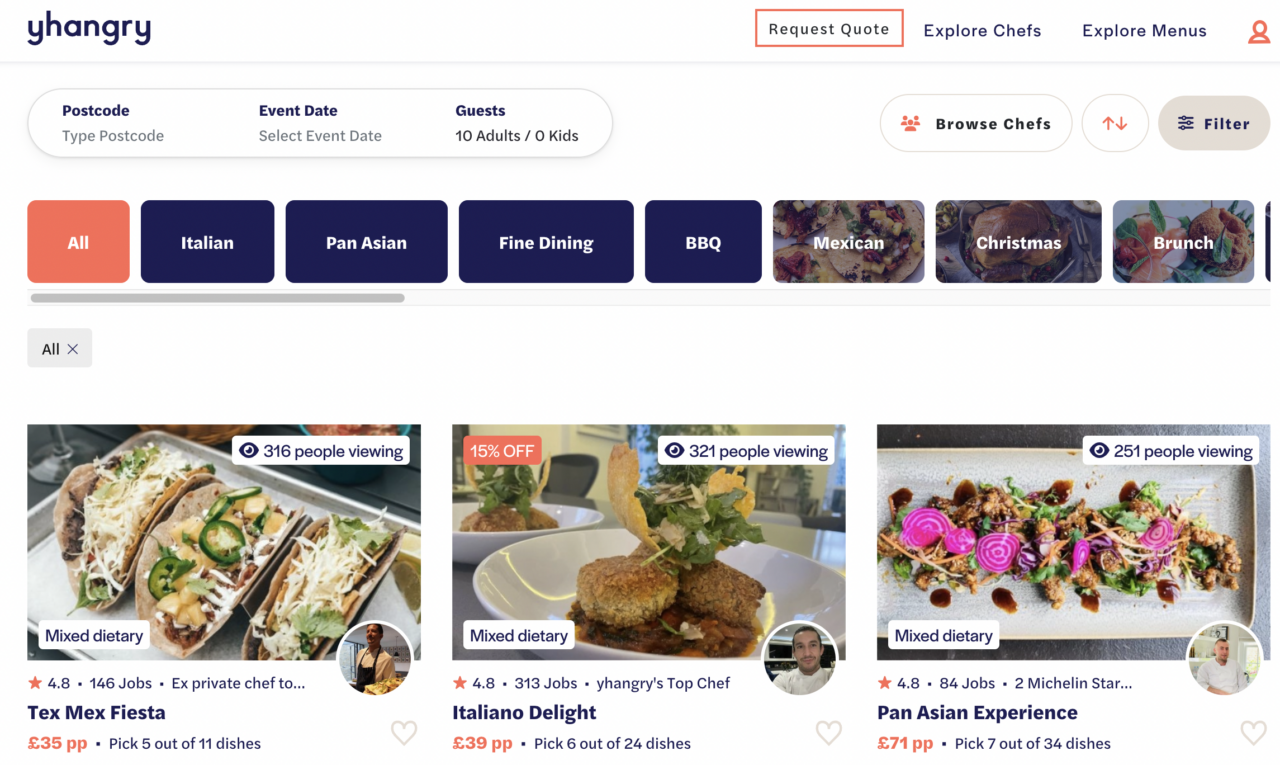 Sometimes, all you want to do is stay in the comfort of your own home while enjoying a unique dining experience. This dream can easily become a reality with yhangry, the platform that connects you with talented chefs that can come to your home and prepare delicious meals for any occasion! Sure, going out to restaurants can be fun, but sometimes the hassle of booking a reservation, commuting, and paying for overpriced drinks can be too much, especially if you want to celebrate a special occasion. With yhangry, you can enjoy restaurant-quality dining in the comfort of your own home, all while saving time and money.
But don't worry, just because you're staying in doesn't mean you have to sacrifice quality. Yhangry has a range of talented chefs who can cater to any culinary need, from casual dinner parties to fancy Michelin-quality celebrations. And with options for private dining experiences, personal chef services, and even food delivery, yhangry makes it easy to enjoy tasty food with little effort. Don't let the idea of getting a private chef intimidate you. Yhangry makes it easy to connect with talented chefs who are passionate about providing delicious meals for any occasion. Just select the perfect chef for your next event and get a quote on our website to book!
Best Restaurants to Visit in Sheffield
Jöro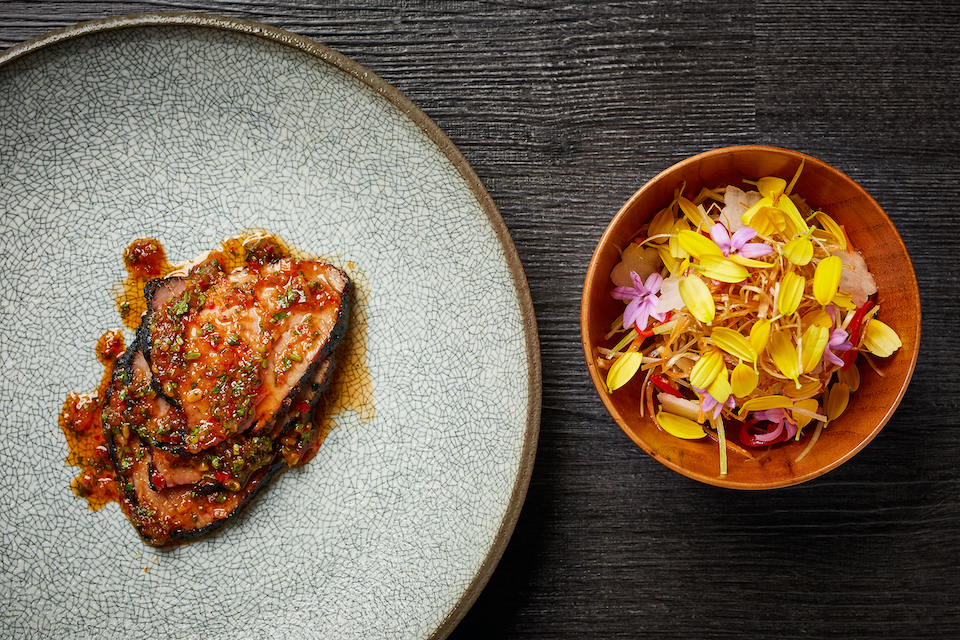 Where: 294 Shalesmoor, Sheffield, S3 8US
Are you ready to experience dining in a restaurant built from recycled shipping containers? Jöro is one-of-a-kind and has become the talk of the town! The restaurant offers an open dining room that sets the stage for a gastronomic journey through their 5, 8, or 10-course tasting menus. With only 8 tables, you are guaranteed an intimate dining experience, but be warned, you need to book well in advance to secure your spot. Forget about simple meal ideas, Jöro's chef Luke French takes fresh British produce and infuses it with light Asian touches and techniques that will leave you in awe. And let's not forget about the drinks, with an array of rare wines, ciders, beers, and homemade cocktails, you'll be spoilt for choice. Jöro's ambience is as delightful as the food and drink. With intimate lighting and great soundtracks in the background, you'll feel like you're in a culinary wonderland. And the best part? You get to watch your food being prepared in front of you!
The Old Vicarage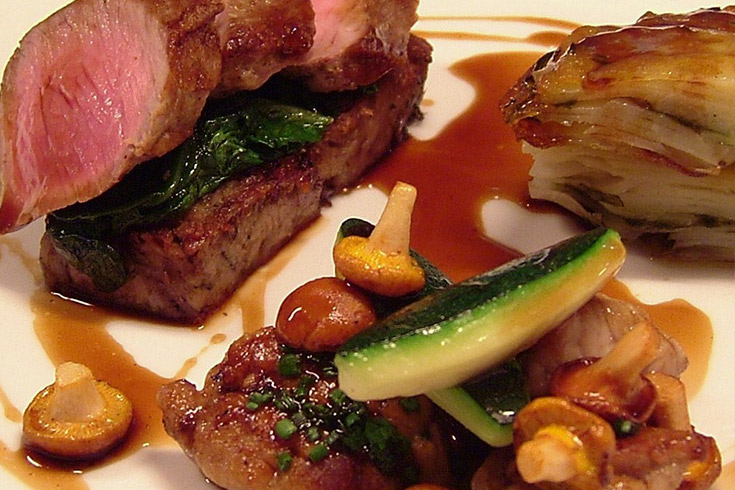 Where: Ridgeway Village, Near Sheffield, S12 3XW
Do you dream of dining at a restaurant that has earned a prestigious Michelin star? Well, let us introduce you to The Old Vicarage – a charming Victorian country house that you may come across while driving through the Yorkshire region. But don't let its unassuming exterior deceive you, as what happens inside is truly magical. The Old Vicarage is Sheffield's only Michelin-starred restaurant, boasting stunning lawns and three delectable menus – prestige, vegetarian, and short dinner. Don't miss out on their roast fillet of beef with oxtail sauce and maple glased carrots, a dish that is sure to make your taste buds dance. The menu even offers wine pairings for each dish, taking the guesswork out of choosing the perfect beverage. Set against the backdrop of stunning gardens and lawns, The Old Vicarage is a dining destination not to be missed.
Best Restaurants to Visit in Leeds
The Man Behind The Curtain
Where: 68-78 Vicar Lane Lower Ground Floor Flannels, Leeds LS1 7JH

The Man Behind the Curtain is a Yorkshire restaurant that has earned its place among the best in the region. It is far more than just a place to enjoy a good meal. Every dish is a work of art in its own right, and you can imagine yourself as an art connoisseur, savouring each dish as if it were a painting. The chef and owner, Michael O'Hare, draws inspiration from Spanish cuisine, which he personally loves. The twelve-course tasting menu is packed with modern, innovative dishes, such as olives wrapped in edible cellophane and oysters served as a dessert. It's no wonder that this restaurant was awarded a Michelin Star within a year of its opening, a testament to the exceptional culinary experience that awaits you at The Man Behind the Curtain.
Fleur Restaurant and Bar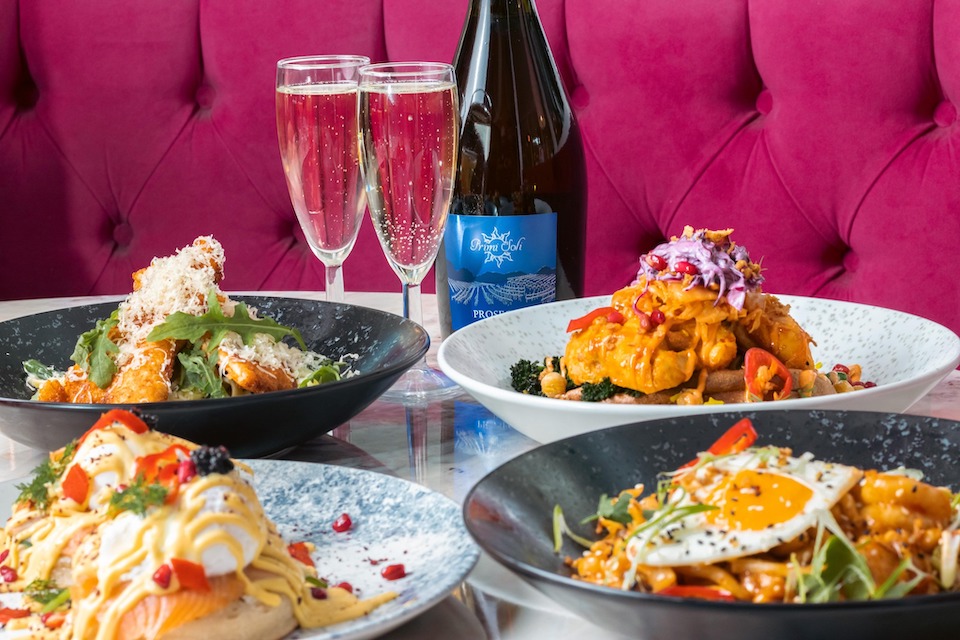 Where: Inside The Lights Shopping, The Light, The Headrow, Leeds LS1 8TL
Fancy a picturesque dining experience that is sure to impress your followers on Instagram? Look no further than Fleur Restaurant and Bar, widely regarded as one of the most Instagrammable spots in the North. Led by MasterChef Finalist Bobby Geetha, this chic restaurant boasts an all-day contemporary menu perfect for any occasion – whether you're in the mood for a casual coffee or a sit-down meal with your loved ones. While you're here, don't miss your chance to indulge in Fleur's delicious poached hen eggs with smashed avocado on toasted sourdough, drizzled with their signature pink hollandaise for the perfect brunch treat.
Best Restaurants to Visit in York
Skosh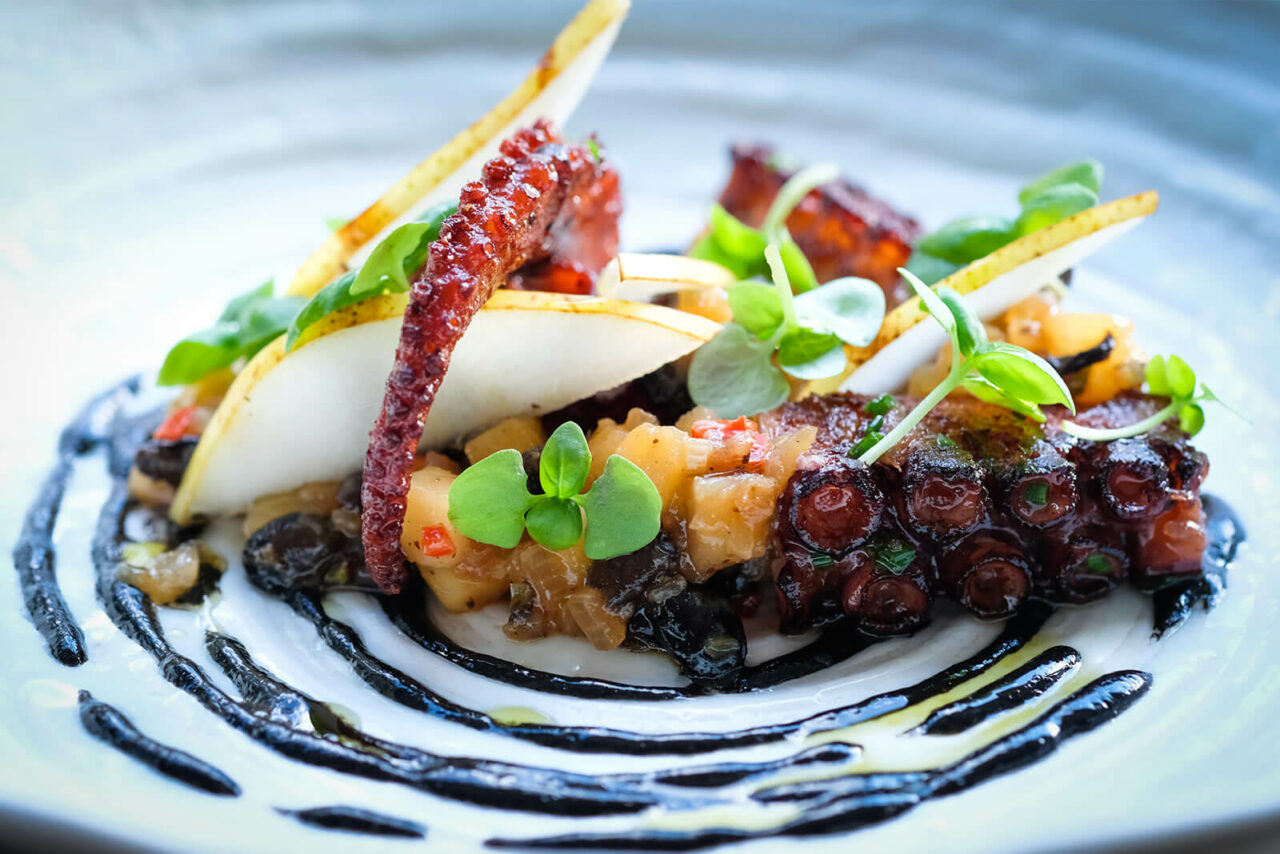 Where: 98 Micklegate, York, YO1 6JX
Skosh is an ideal destination for those seeking contemporary and straightforward British cuisine with a touch of international flair. This restaurant features an open-plan kitchen and dining room, providing a one-of-a-kind dining experience. They specialise in serving small plates and snacks that can be savoured as individual courses, promising an unforgettable culinary adventure.
The Black Swan at Oldstead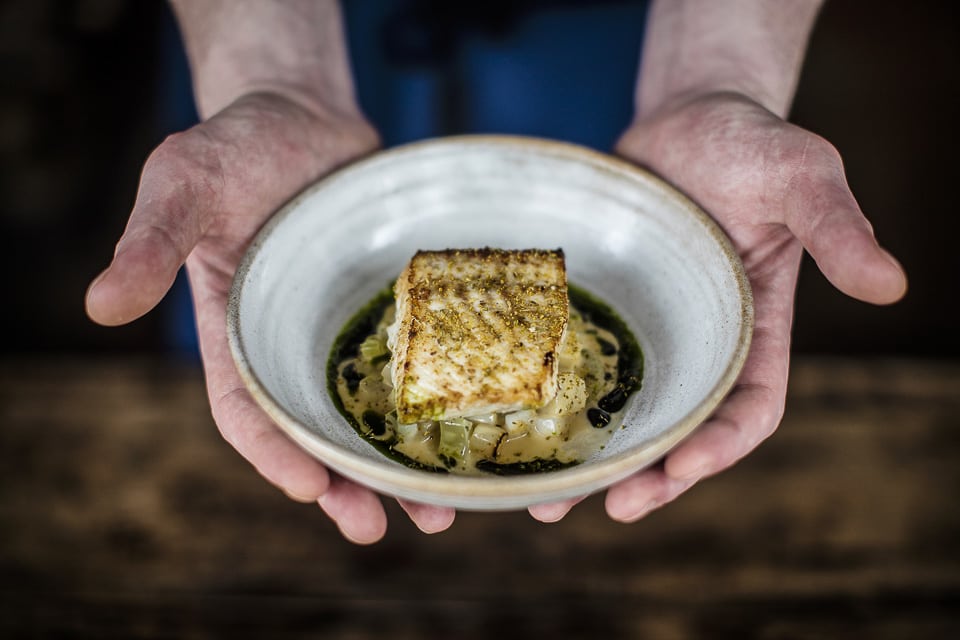 Where: Main Street, York, North Yorkshire, YO61 4BL
Nestled in the scenic countryside of Oldstead, The Black Swan is a Michelin-starred restaurant that has become a symbol of Yorkshire pride, thanks to its owners, the Banks family, who hail from the region. The restaurant also offers overnight accommodations, allowing guests to soak in the stunning views of the National Park. The menu at The Black Swan features a single tasting menu, with options for vegetarians and pescatarians, curated by the talented young chef, Tommy Banks, who runs the kitchen with head chef Will Lockwood. As a testament to the restaurant's commitment to using only the finest local produce, the Banks family also owns a nearby farm. The menu boasts a range of seasonal dishes, including a Goosnargh duck hot pot, pork belly, and wood pigeon with pickled vegetables, among others. To complement the food, the restaurant offers a wide selection of wines, presented in the form of an antique map.
Roots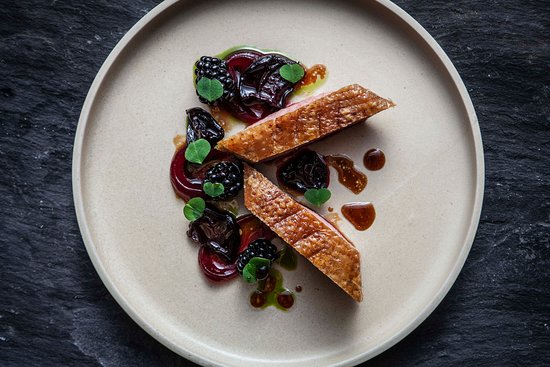 Where: 68 Marygate, York, YO30 7BH
This is another restaurant run by Tom Banks, and it's a great choice for those who don't want to spend too much time travelling to enjoy an evening of fine dining. The Roots is more relaxed, cheaper and easier to get into, yet still a high-end restaurant with a Michelin star. Its fresh, non-intrusive interior and furniture made from bare wood make you feel at ease and let you know what an unforgettable experience awaits you. The ingredients used in the restaurant still come from the Bank's family farm, and depending on the season, the menu will also be different. The "Hunger Gap" menu is served from January to May, and the dishes in it are made mostly with preserved ingredients from the last year's harvest. In summer, you can enjoy the "Abundance Season" menu with all the fresh produce available at its best. And starting from September to December, guests are offered the "Preservation Season" menu. While there are still a lot of vegetables available during this time, the kitchen starts preparing for the upcoming winter season. The restaurant is also well-known for its local drinks, such as liqueurs and cordials created from herbs, vegetables and fruit in Oldstead.
Best Restaurants to Visit in Harrogate
Hotel du Vin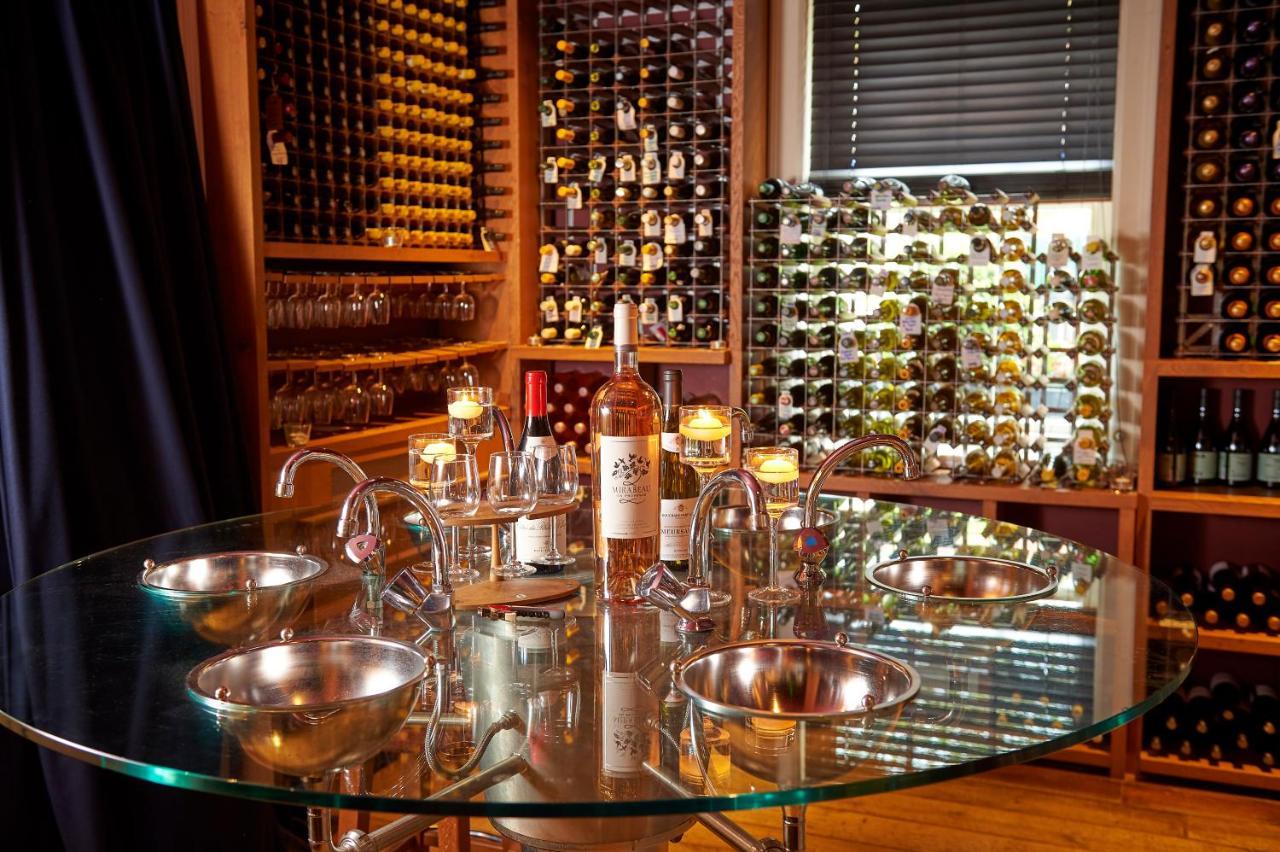 Where: 11 Prospect Pl, Harrogate HG1 1LB
The UK's "happiest place to live," Hotel du Vin, is the perfect destination for a delightful weekend getaway filled with delectable cuisine. Indulge in a fusion of French classics and modern British cuisine crafted from locally sourced ingredients that will be sure to tantalise your taste buds. But that's not all – their wine list is the cherry on top, perfectly complementing every dish on the menu. And when it's time to rest your head, their stunning rooms are not only easy on the eyes but also provide the ultimate level of comfort for a rejuvenating stay.
The General Tarleton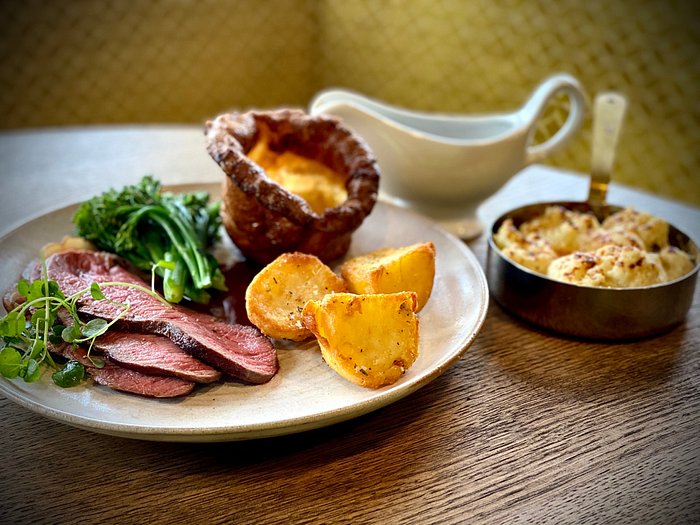 Where: Ferrensby, Knaresborough HG5 0PZ
Take a quick drive just six miles away from Harrogate and spend an unforgettable weekend at this Victorian mansion, where you can relish scrumptious pub grub with a glass of your favourite beverage. And when the clock calls for a sophisticated dining experience, be sure to check out the exquisite fine-dining spot, boasting a tantalising tasting menu and a wine list curated by an expert sommelier. And if you're planning to throw a bash with your loved ones, The General Tarleton can accommodate up to 25 people, making it the perfect venue for your next big celebration.
Coach And Horses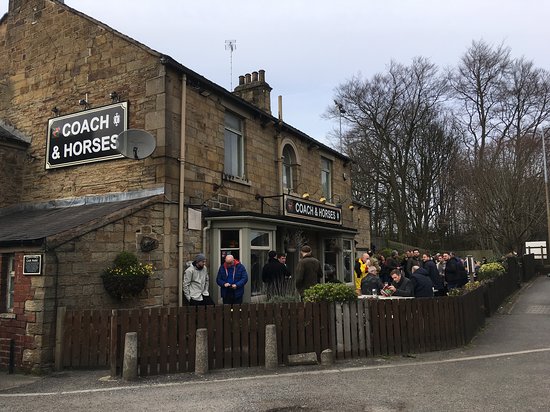 Where: 16 W Park, Harrogate HG1 1BJ
The Coach and Horses is a historic gastro-pub that has recently undergone renovations and is now a must-visit destination for those who appreciate a blend of traditional and modern ambiance, as well as good food. With a seat on the first floor, customers can enjoy stunning views and classic dishes from the gastro-pub menu. In addition to satisfying your appetite, Coach and Horses also supports charitable causes by donating £1 from every sale to Martin House Children's Hospice. Your visit to this establishment can therefore be both a satisfying experience for yourself and a way to contribute to a worthy cause.
Final Thoughts
As you can see, Yorkshire has a vibrant culinary scene, and this region is home to some of the best restaurants in the country. There's something for every taste and budget, from traditional Yorkshire pub fare to upscale Michelin-starred dining. Whether you're a local or a visitor, the variety and quality of food available in Yorkshire will not disappoint. From Harrogate's Coach and Horses to Oldstead's The Roots and The Black Swan, these restaurants will be sure to please even the most discerning palate. With so many excellent restaurants to choose from, you can be certain that you are in for a culinary experience you won't forget.
FAQs

How many Michelin-star restaurants does Yorkshire have?

Yorkshire has seven restaurants that have been awarded a Michelin star. And we strongly advise you to visit all of them.

What food is Yorkshire famous for?

Here are three of the most famous foods associated with Yorkshire:

Yorkshire pudding – A savoury dish made from a batter of eggs, flour and milk, traditionally served with roast beef.

Wensleydale cheese – A crumbly, tangy cheese made in the Yorkshire Dales.

Parkin – A gingerbread cake made with oatmeal and black treacle, traditionally eaten on Bonfire Night.

Why is Yorkshire popular with tourists?

Some of the top attractions in Yorkshire include the historic city of York, the Yorkshire Dales National Park, the seaside town of Whitby, and the scenic North York Moors. Additionally, Yorkshire is known for its welcoming locals and traditional food and drink, which adds to its appeal to visitors.