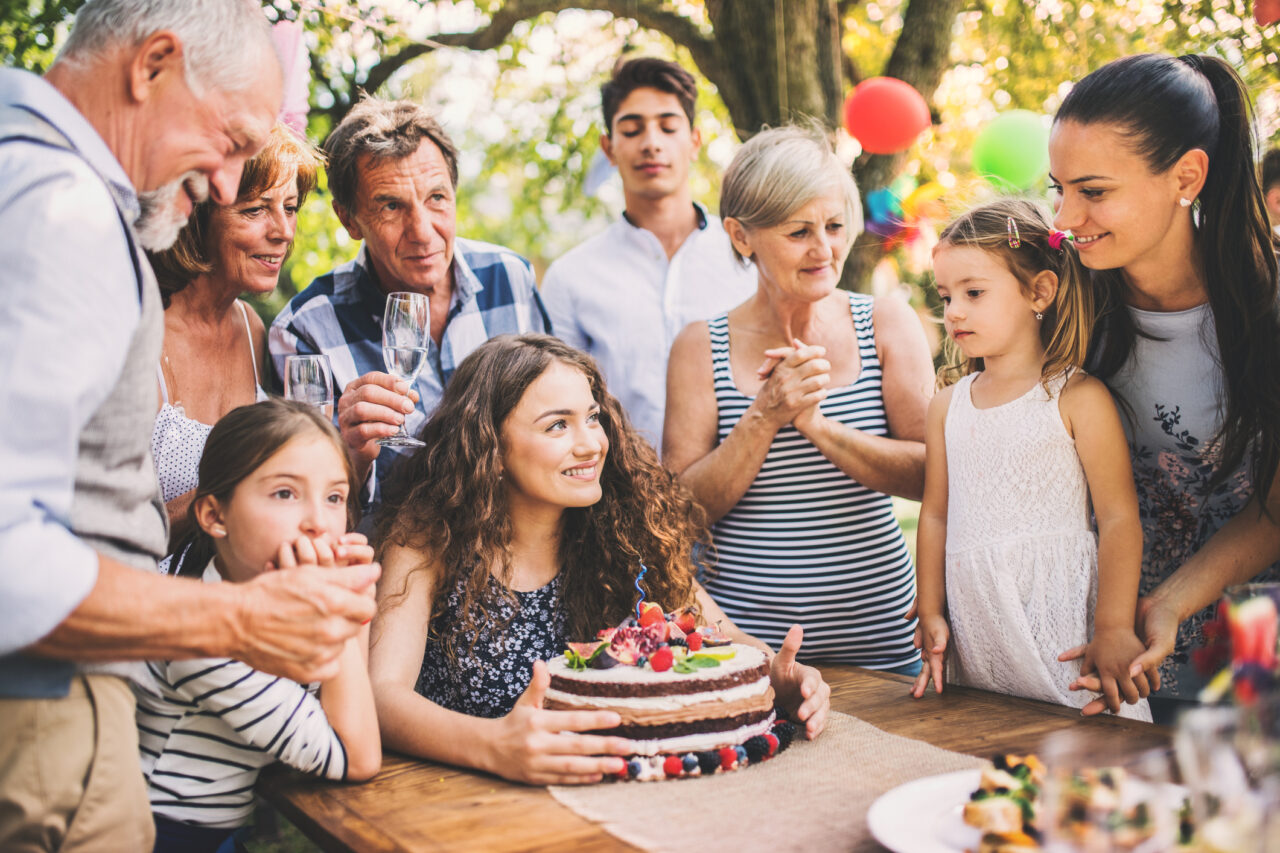 This year, it's time to ditch the traditional indoor birthday party and take the celebrations outside! Whether you or your loved one is celebrating, outdoor birthday parties are great ways to create lingering memories.
From splash-worthy pool parties to enchanting garden tea parties, we've got all the fun, creative ideas to plan an awesome celebration of life with the people that matter the most. So, put on sunscreen, gather your friends and family, and prepare to host the coolest birthday bash ever!
Hire a birthday caterer on yhangry
If you're reading this, you're trying to plan an outdoor birthday party. You're probably dealing with a lot of stress, so why not let us absolve you of a major responsibility: catering?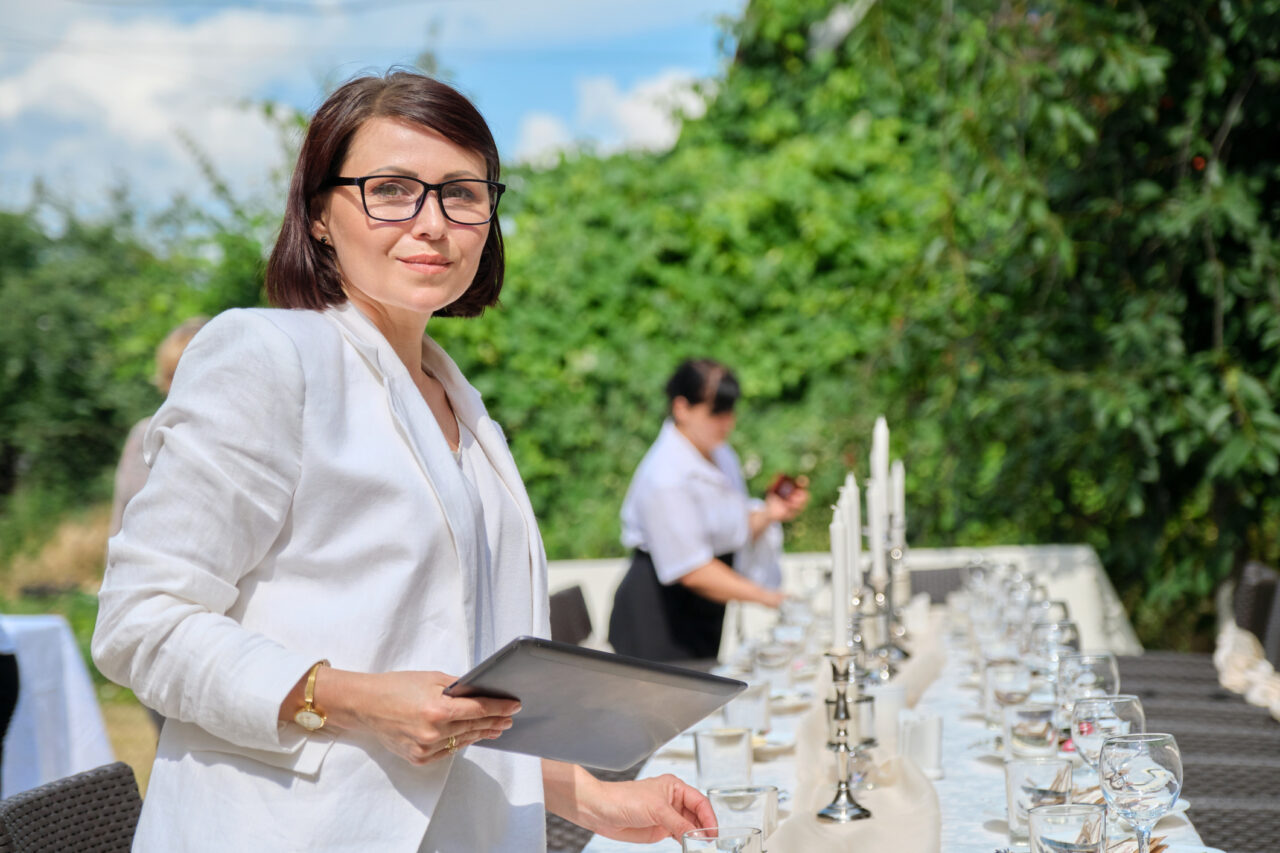 Throwing a birthday party means cooking and feeding family, friends, loved ones and acquaintances. To do this, you'll need to plan a menu, buy groceries, prepare the meals, serve your guests and clean up after. It's so much work, and you can relinquish this responsibility to the seasoned culinary experts at yhangry.
Think of yhangry as a matchmaking platform but in the culinary niche. Individuals and households can find perfect chefs and caterers on yhangry to handle their events or prepare daily meals. It's such an exciting platform that gives you access to the industry's leading caterers with invaluable experience, skill and specialities.
Yhangry's caterers cater for high society events, weddings, funerals, stag dos, brunches; you name it! They're perfectly capable of handling your outdoor birthday party. So, before we divulge our exceptional outdoor birthday party ideas, you might want to check catering off your list and get a quote from your chosen caterer or private chef. This way, you can enjoy the party and create memories rather than obsess over the main dish you forgot to take out in time. 
Exciting outdoor birthday party ideas
With catering out of the way, here are a handful of ideas to switch up your upcoming outdoor birthday party:
1. Backyard camping party
If you want an intimate party for a few friends and family, why not have a backyard camping party? You can decide to camp the night before the birthday and have a fun-filled day surrounded by your loved ones throughout. Here, you can enjoy the bonfire, play some great outdoor games, set up tents, get string lights and bask in the moonlight.
For such an event, a s'mores station is a no-brainer. Top this up with scary stories and campfire sing-alongs, and you have a memorable birthday party. Depending on the celebrant's preference, you can camp in your backyard, at the beach, woods or even on a football field.
2. Backyard movie night
Sometimes, you only need an outdoor movie night with your best friends. Although old school, you can go to a drive-in movie theatre with your friends or set up an outdoor viewing centre in your backyard. You can achieve this with a giant screen or a large sheet and projector.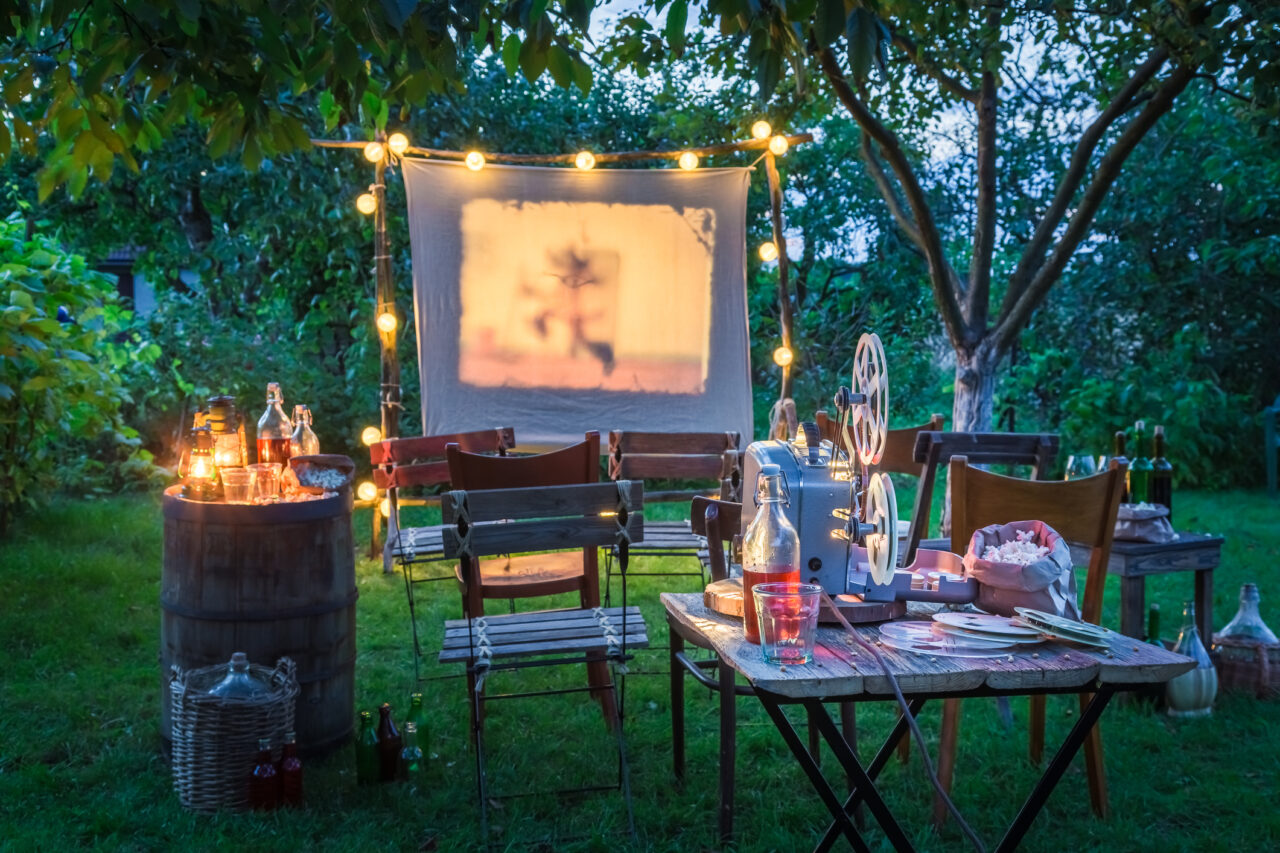 An outdoor movie night is a relaxed and cosy way to rein in the new age. For this type of birthday party, the snacks have to be awesome. Since you're keeping things simple, you can afford to splurge on snacks. The snacks can be anything from a chocolate dipping fountain to charcuterie boards, fruits, finger foods, chips, etc., as long as it's satisfying.
3. Pool party
You can never go wrong with a pool party, whether it is a party for kids or adults. With summer already here, a pool party is a wonderful birthday party idea. Plan for a pool party if you want to cool down and have some fun under the sun. You can turn on the music, get floaties and play fun pool games.
Refreshments at pool parties are non-negotiable, and you may not need to spend that much on food. Regardless, yhangry's caterers have casual dining options that fit this precise description, so you don't need to worry about that.
4. Scavenger hunt
If you are a nature lover, you would love a scavenger hunt. There are so many fun activities to enjoy outside for your birthday, but only a few come close to a scavenger hunt. The great thing about this kind of party is that it keeps everyone engaged in friendly competition and you can have it anywhere, like your backyard, the beach or a campsite.
To plan the perfect scavenger hunt, you'll need clues (preferably ones that rhyme), objects that lead to the prized item and, of course, the prized item. You can hide the clues anywhere and watch the participants search for them. The perfect scavenger hunt includes delicious treats, finger foods like sandwiches and beverages. This keeps the hunters fueled enough to complete the search. However, you won't need to worry about refreshments once you book a yhangry caterer.
5. Picnic party
As much as this is a wonderful outdoor birthday party idea for adults, the kids would also have a swell time with this one. The simplicity of this party idea makes it so memorable. You can plan a picnic party at your yard, a nearby park or a beach, and what is a picnic party without amazing food? That's right, an outdoor excursion.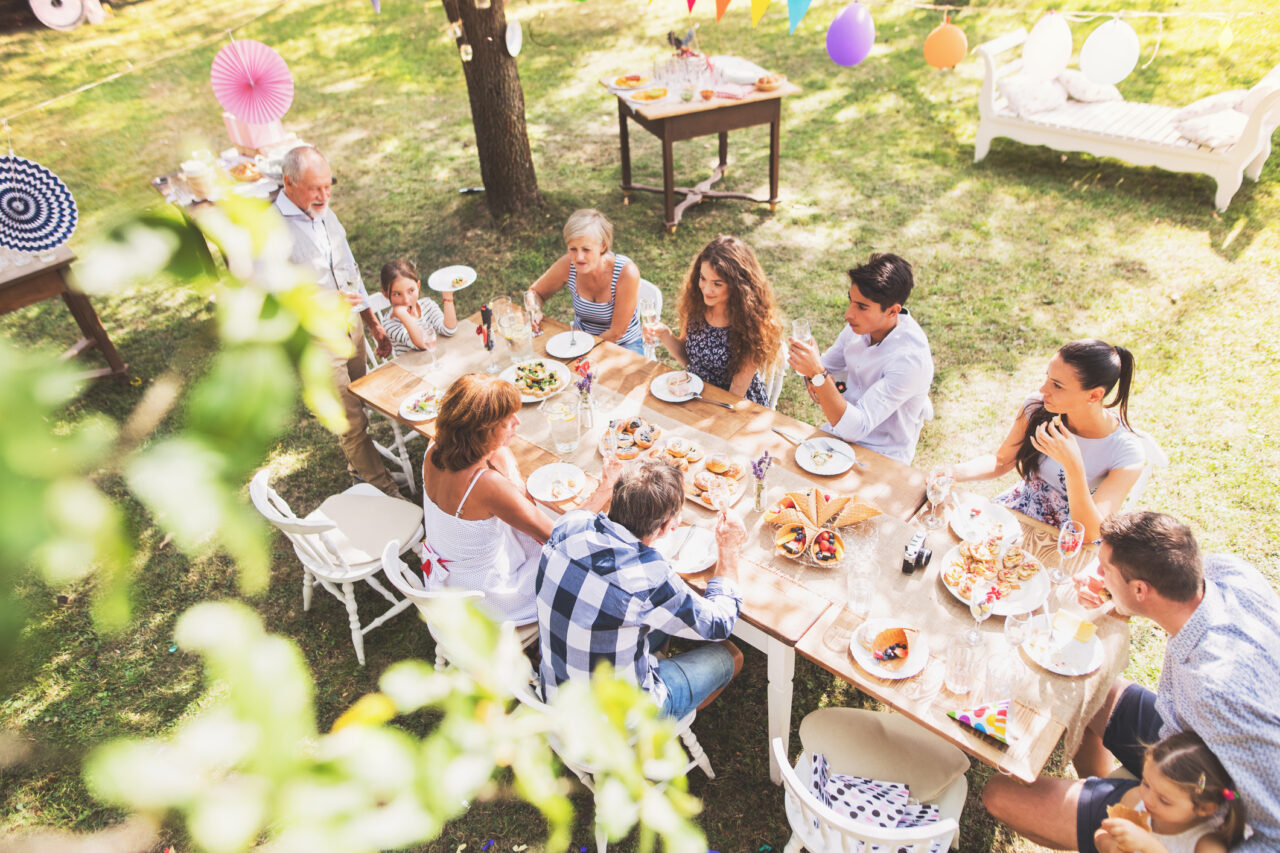 Some people usually ask their guests to come bearing some sort of food, as they would at a normal picnic. However, since it's your party, you can change the rules as you please. From mini muffins to sandwiches, fruits, charcuterie boards, fondue stations, etc., yhangry's caterers can handle everything. You just sit back and enjoy the entertainment you'd planned.
6. Obstacle course party
Since kids love the rush of playing, why not combine this with friendly competition through an obstacle course birthday party? You might think setting up an obstacle course is a lot of work, but truthfully, it isn't. Besides, there are party vendors that can handle this for you. You don't have to break the bank to give your loved ones a memorable birthday party.
You can create an adventurous obstacle course with various challenges and games like limbo, ladder race, balance beam, hopscotch, rope swings, hula-hoop, etc. This will engage everyone at the party, and the winner can receive prizes for completing the course. Sounds amazing, right? And the best part is that an obstacle course birthday party will tire the kids just in time for bed.
7. Paintball party
Hosting a paintball birthday party is another great way to foster a friendly yet competitive environment for kids and adults. It is a terrific way to get your partygoers up and moving, as it's the perfect icebreaker for your outdoor birthday celebration.
You can go to an outdoor game centre for this or organise it at any other location. Divide your guests into teams, rent the right gear, brief the teams and let them try to retrieve each other's flag first. Paintball parties are exhilarating and serve as opportunities to teach valuable leadership skills.
8. Garden party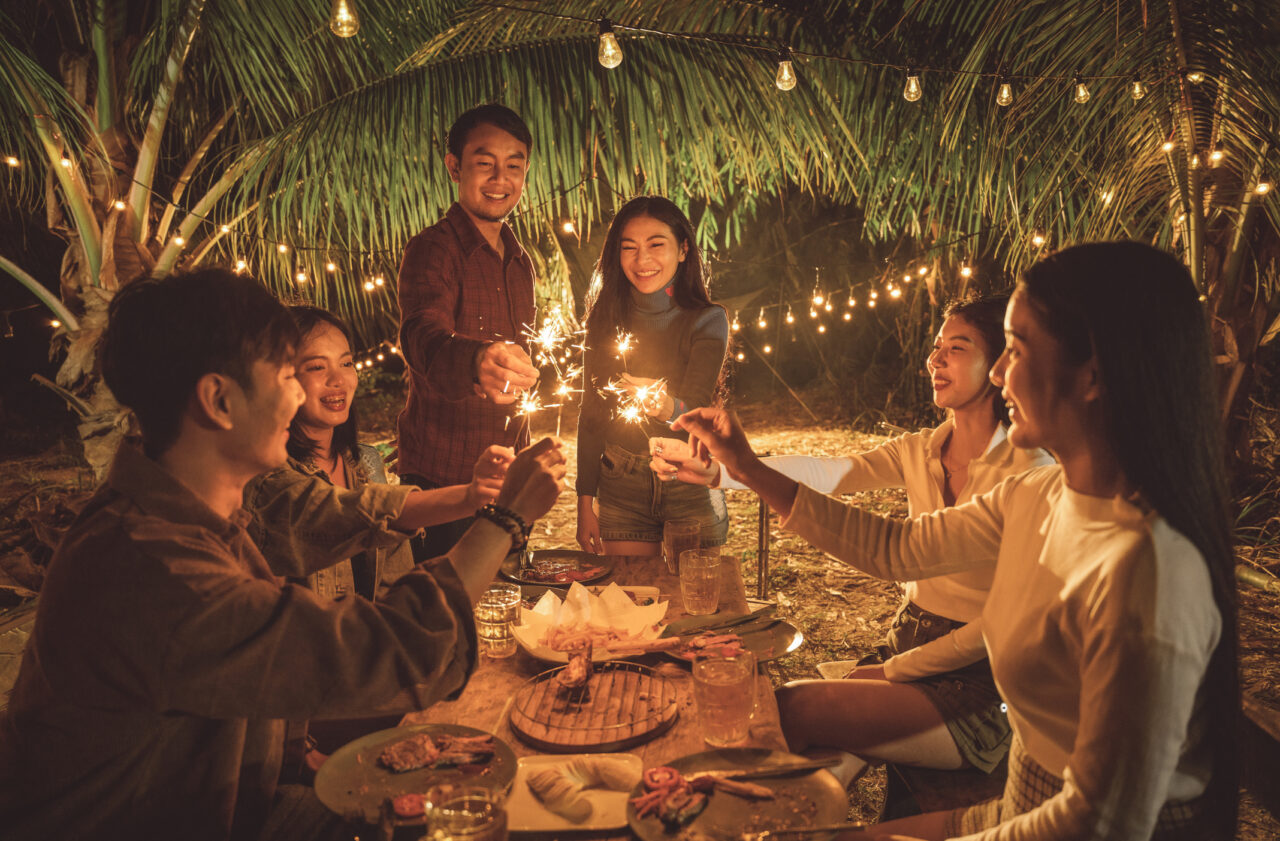 Garden parties can be cute or sophisticated, depending on the audience. If it's a child's birthday party, have them dress up like little princes and princesses, serve tea and let them play with their dolls in the garden. If it's an adult's birthday, champagne, mimosas, mini quiches and great music would suffice. Garden parties are great because you can use nature's finest elements to create a visually aesthetic gathering. They're also low-cost and low-effort, so win-win. 
FAQs

How do you plan an outdoor birthday party?

Planning an outdoor party does not require an arm and a leg. You can plan the most expensive-looking yet affordable birthday party once you decide to have it outdoors. All you need is a great location, which could be your backyard, the beach or a campsite, depending on the theme you are going for. Once you have your location, the next item is food, which our yhangry caterers will handle. Then, music and decorations. Play your cards right, and an outdoor birthday party might be the simplest event you plan. 

Can my yhangry private chef get me a food truck?

If you want a food truck at your outdoor birthday party, our yhangry chefs and caterers can easily arrange that. All you need to do is browse the chef profiles, input your specifications and request a free quote. Once both parties agree, you can book the chef for the intended event and expect a food truck with delicious meals. 

Do I get printed menu cards?

The private chefs and caterers on yhangry are unique and offer customised services to each client. So, if you'd prefer printed menu cards for your outdoor birthday party, your chosen chef or caterer will meet this demand. Some of our caterers offer printed menus, table service, wait staff, clean up, wine pairing, etc., as part of their services, while others do not. So, review the chefs' profiles to see their deliverables before booking.