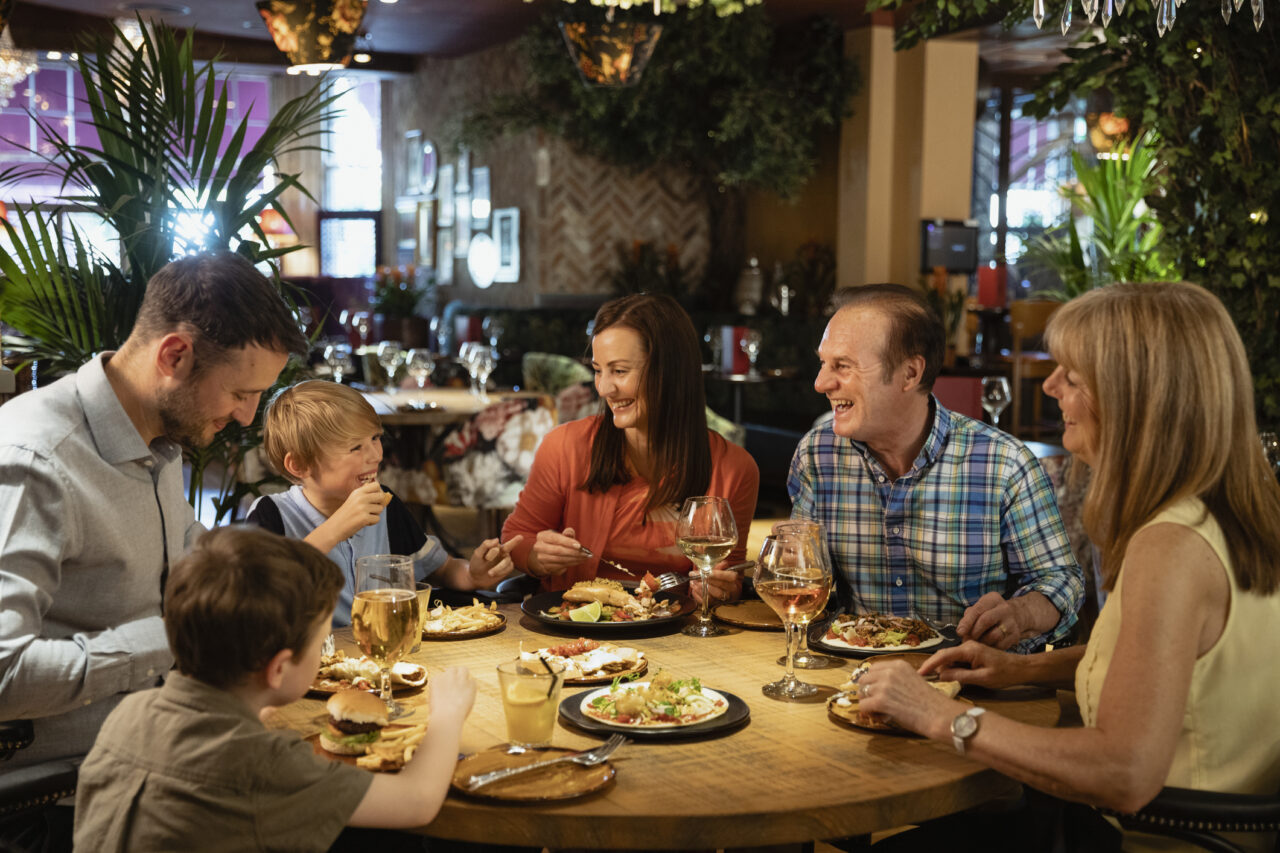 One of the many things that make Edinburgh such a great place to visit is the wide variety of great restaurants and cafes. There's something for everyone, whether you're looking for a mid-day snack, a hearty dinner, or a quick brunch.
Today, the city is bustling with new places to eat – from restaurants that serve elegant meals to cafes and takeaways. But it's often quite a headache to choose a place to go, especially with the little ones. Sometimes you don't even feel like going to a restaurant but still want to enjoy a delicious dinner. Cooking at home is a luxury that's not available to everyone, and time is especially scarce for people with big families. Sometimes we don't even have time for breakfast in the morning! That's why more and more people are turning to food delivery or private catering. Although many may assume that hiring a private chef is difficult and expensive, yhangry offers an easy and affordable solution for everyone. This platform helps you find chefs who cater to your specific needs. Whether you require a weekly meal delivery, a special dinner prepared by a private chef at your home, or catering for a party, yhangry connects you with dozens of perfect private chefs and caterers in your area and helps you plan food service for any occasion. Our easy-to-use platform allows you to request free quotes from chefs, chat with them to tailor your menu and book them instantly. Get a quote and try yhangry now!
And if you want to go to a restaurant today and try hangry another time, here is our list of the best family restaurants in Edinburgh.
Best Family Restaurants in Leith, Edinburgh
Gaia 
Address: 32 Crighton Place Leith Walk, Edinburgh EH7 4NY Scotland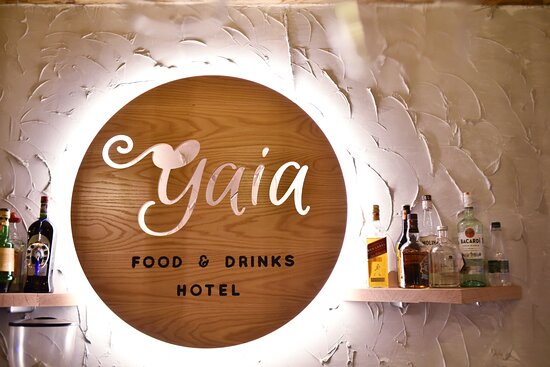 This cosy Sicilian place doubles as a charming café with a welcoming, family-friendly atmosphere. You'll be enticed by an extensive selection of freshly baked goods, hearty soups, flavorful salads, and delectable pasta dishes. Their coffee is exceptional too. This place is run by a family that prides itself on consistently providing excellent service. The décor is vibrant, and the shelves are stocked with scrumptious treats of all kinds. You'll find this establishment nestled midway along Leith Walk, and it's definitely worth popping in for a drink or snack. While seating may be limited, you can always opt for takeaway. If you're fortunate enough to snag a seat, prepare to settle in for a while, as it's hard to resist the comforting atmosphere of this place.
La Favorita
Address: 331-325 Leith Walk, Edinburgh EH6 8SA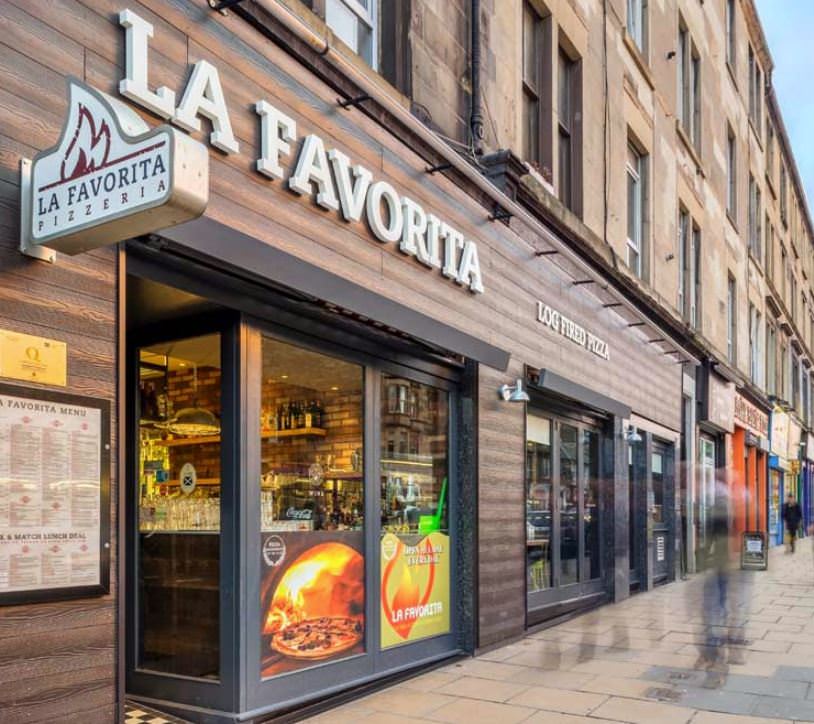 La Favorita is known for its exquisite traditional pizza that got this restaurant the "Best UK Pizza Restaurant" prize in the Pizza, Pasta, and Italian Food Association Awards 2012. In addition, their menu includes an impressive range of pasta dishes, including gluten-free options that don't compromise on flavour. The ambiance is contemporary, allowing the guests to glimpse into the kitchen with traditional wood-fired ovens. La Favorita also caters to families, offering a special deal with the proceeds benefiting a local children's charity.
Porto & Fi
Address: 47 Newhaven Main Street Edinburgh, EH6 4NQ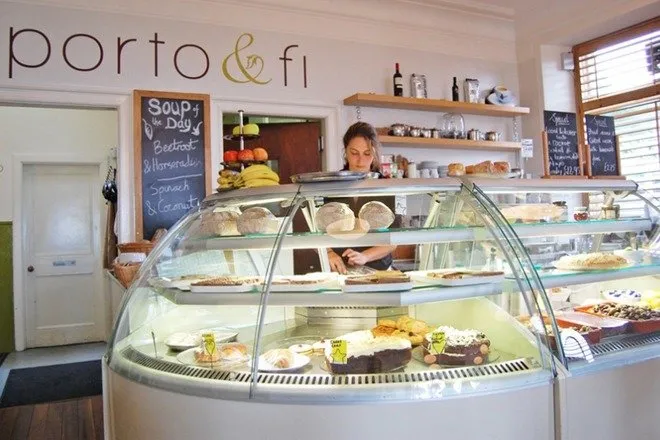 Located near Newhaven Harbor, Porto & Fi is a charming bistro-style cafe with a minimalistic interior featuring polished wooden tables, leather chairs, and tasteful coloured glass bottles displayed in wooden box frames on whitewashed walls. The aroma of freshly brewed coffee and delectable home-baked goods contributes to the welcoming ambience, while the large picture windows show breathtaking views of the Firth of Forth. The deli menu offers a wide range of options, from freshly baked scones and cakes to heartier meals. On Sundays, they serve an exceptional all-day breakfast.
Water Of Leith Cafe Bistro
Address: 1 Howard Street Edinburgh, EH3 5JP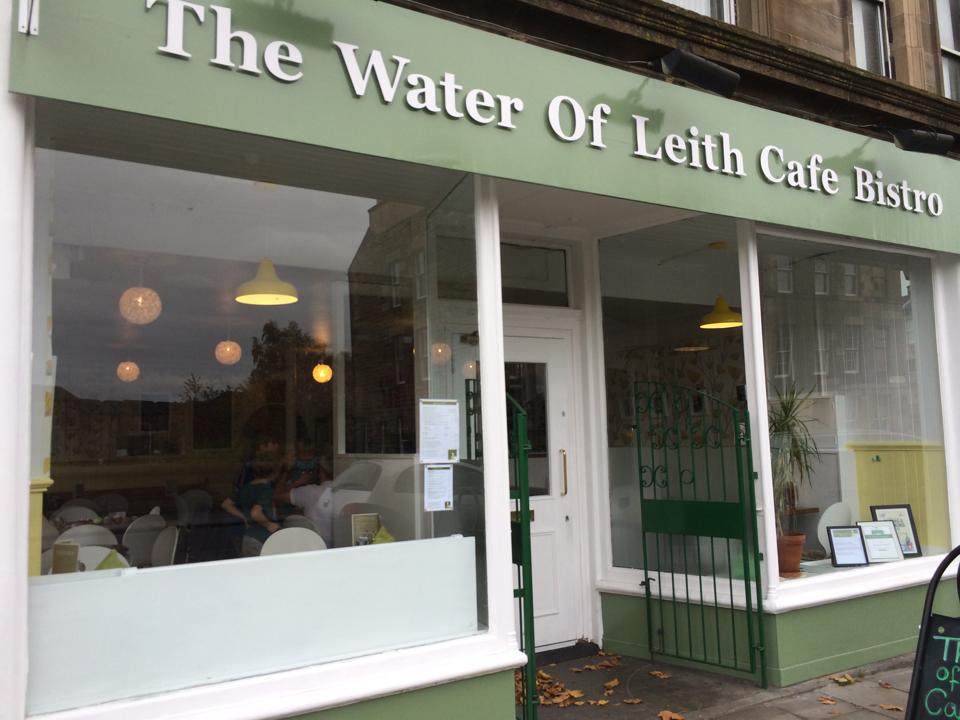 The Water of Leith is a bistro-style cafe in the Canonmills area, very popular with locals, and is one of the best restaurants for family visits. With its relaxed and welcoming atmosphere, the cafe offers delectable French-style food at reasonable prices. Guests can enjoy classic French dishes like Croque Madame or local Scottish delicacies like Great Cullen Skink, while the specials board is always full of delicious treats. However, the real stars of the menu are cakes and scones. It's a family-friendly place, and the cafe also features a small play area as well as changing facilities for babies.
Joseph Pearce's
Address: Joseph Pearce 23 Elm Row Edinburgh EH7 4AA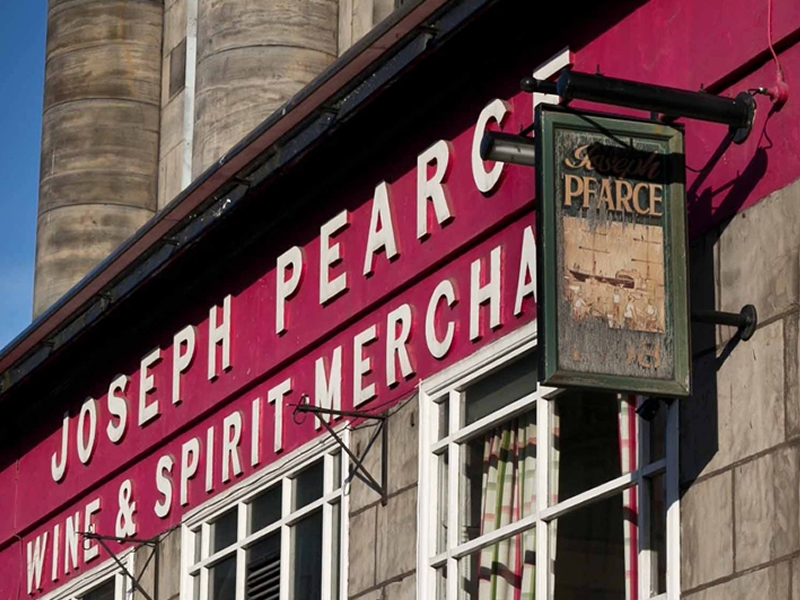 Joseph Pearces is a restaurant that has something for everyone. You can enjoy a delicious breakfast or lunch with family or pop in for a drink at the bar at night. This restaurant is great both for families and for friend groups. This Swedish restaurant is also the perfect place to try iconic meatballs, mash, gravy, and peas.
The Best Restaurants in Central Edinburgh
Hendersons Salad Table
Address: 7-13 Barclay Place Edinburgh, EH10 4HW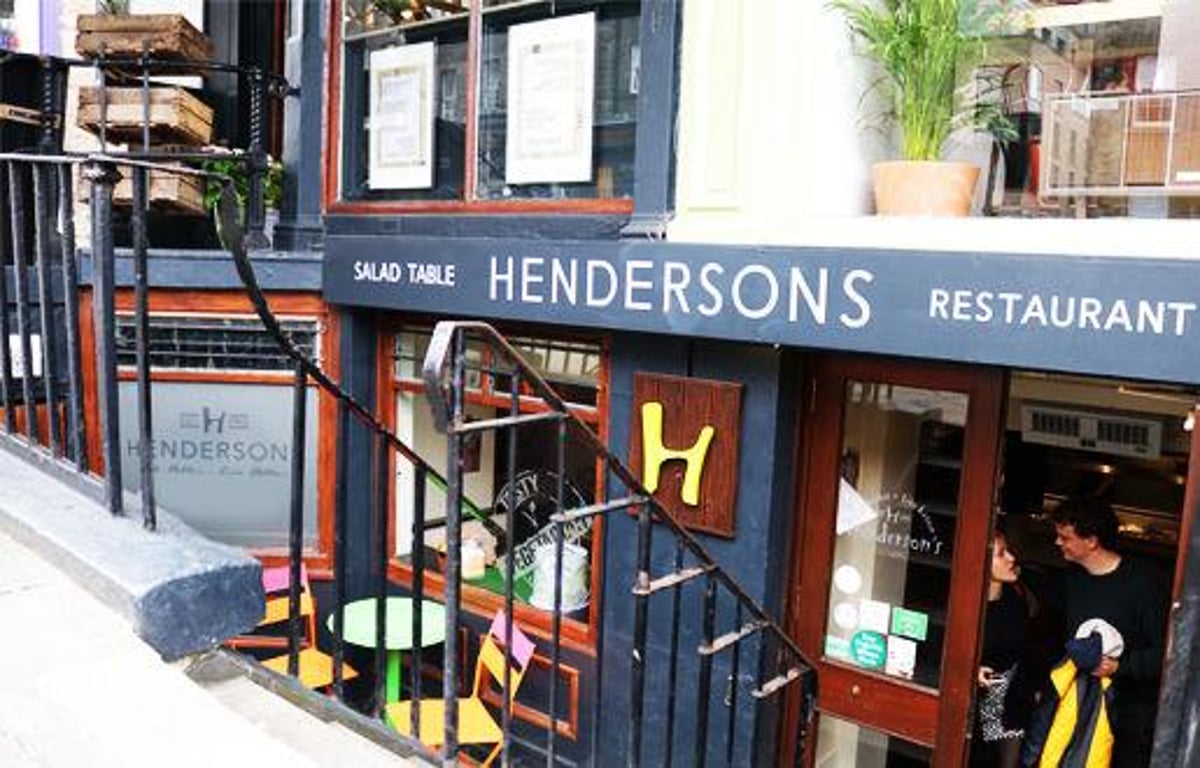 Hendersons is a highly favoured vegetarian restaurant with locations on Hanover Street and at the intersection of Lothian Road and Princes Street. This exceptional venue boasts an inviting, barrel-vaulted dining space that can accommodate up to 80 individuals. Whether you're in the mood for a quick coffee and light snack, a soup and sandwich combo, or a delectable vegetarian lunch accompanied by a glass of wine, you'll discover a vast array of appealing options here. In addition, if the weather permits, you can enjoy your meal outside. The establishment is welcoming to families with children, and its central location makes it a prime choice for a midday break.
John Lewis
Address: St James Center Edinburgh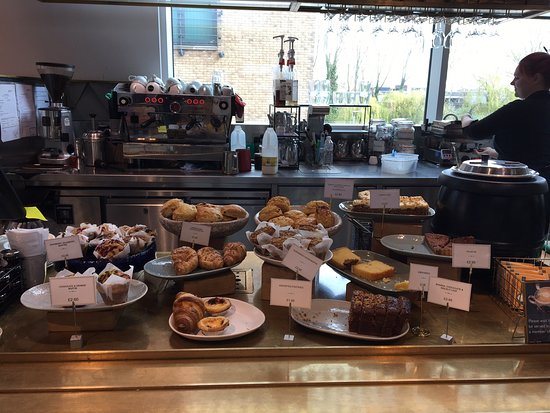 The John Lewis cafe in Edinburgh is a wonderful spot for those looking to take a break from shopping and enjoy a delicious bite to eat. Situated on the top floor of the popular department store in St. James Centre, this cafe boasts panoramic views of the city. The menu at John Lewis cafe offers a wide range of options, including vegetarian and gluten-free options, to cater to all tastes, and it even has a special menu for the little ones. Their coffee and desserts are also well-regarded by patrons.
The Storytelling Cafe
Address: 43-45 High St, Edinburgh EH1 1SR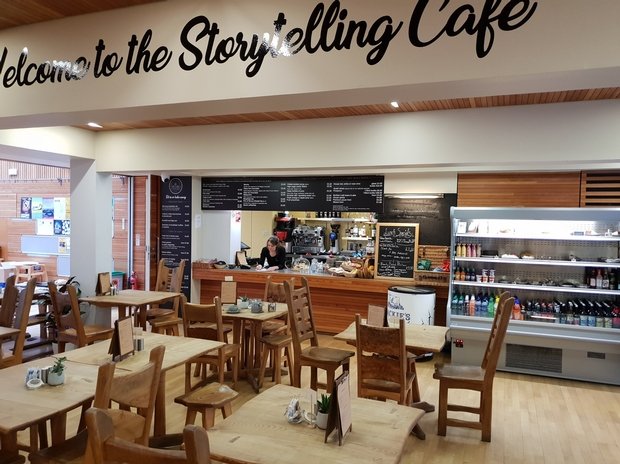 The Storytelling Cafe is a kid-friendly restaurant that combines delicious food with the art of storytelling. Situated in the heart of the city on the Royal Mile, this cafe offers an immersive and engaging experience that is sure to captivate visitors of all ages. The Storytelling Cafe is known for being the best fresh bakery in Edinburgh. They also host a variety of fun events for children.
The Mussel And Steak Bar
Address: 110 Grassmarket, West Bow Edinburgh, EH1 2HH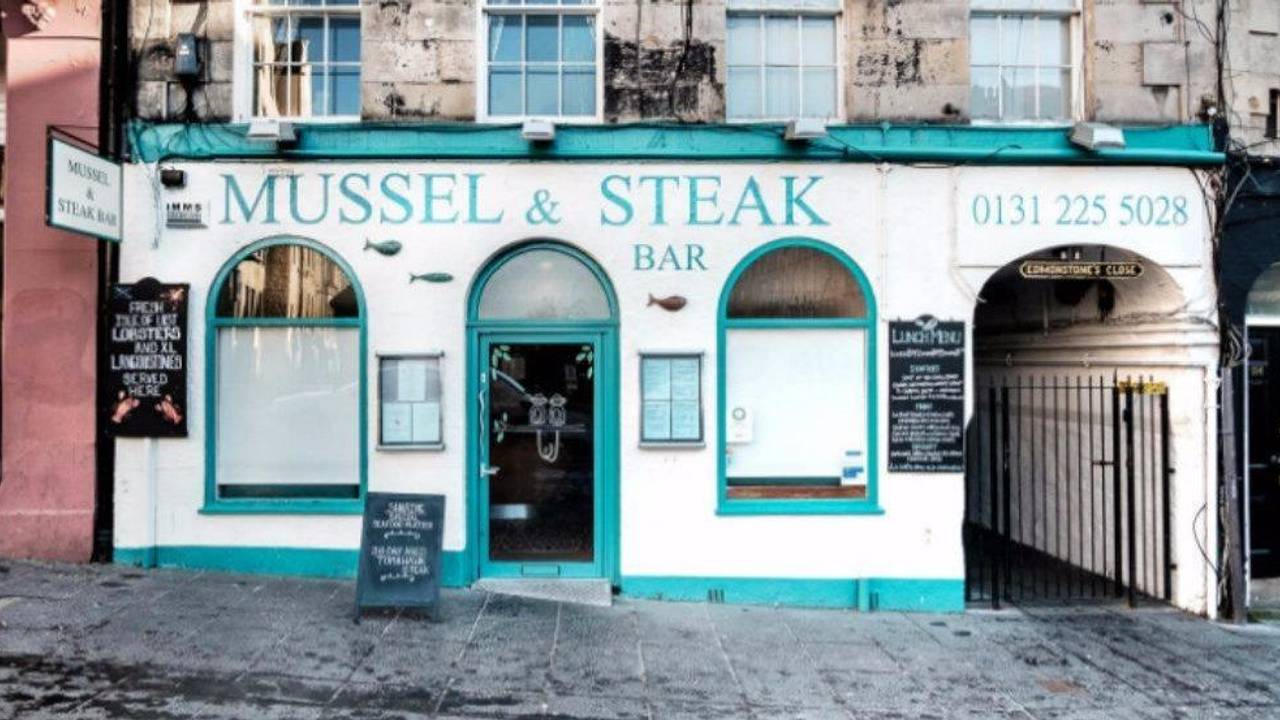 The Mussel and Steak Bar is a nice seafood and steak restaurant located in the heart of Edinburgh. The menu is built around fresh and locally sourced ingredients, with a range of mouth-watering dishes. The restaurant is particularly renowned for its mussels, which are served in a variety of delicious sauces. The menu also features a selection of Scotch beef steaks, vegetarian and vegan options, as well as a selection of desserts and cocktails. The decor of The Mussel and Steak Bar is elegant and modern, with cosy booths and an inviting bar area. The atmosphere is lively and welcoming, with friendly and attentive staff who are happy to make recommendations and ensure a memorable dining experience.
Hawksmoor
Address: 23 W Register St, Edinburgh, EH2 2AA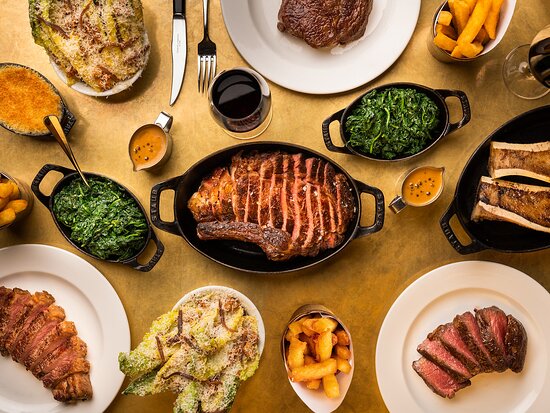 Hawksmoor is a high-end steakhouse with a reputation for serving some of the best steaks in town. The menu features a variety of steak cuts, including ribeye, sirloin, and fillet, as well as a range of delicious sides and sauces. The restaurant also offers a selection of seafood dishes, including lobster, oysters, and crab. The decor of Hawksmoor is elegant and sophisticated, with plush leather seating and an inviting bar area. The atmosphere is upscale and refined, making it an excellent choice for a special occasion or a romantic dinner.
Mums
Address: 4a Forrest Road Edinburgh, EH1 2QN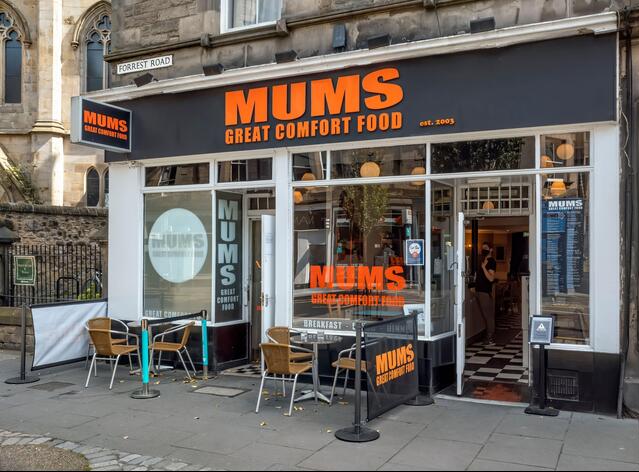 Formerly known as Monster Mash, the restaurant now called Mums has retained its core concept of serving authentic British comfort food. Classic dishes like bangers and mash, macaroni cheese, fish and chips, and traditional Scottish haggis are served just like how Mum would make them. The menu also features irresistible fruit crumbles and other classic desserts. The restaurant is always bustling with both locals and tourists and offers fast service. It's a family-friendly spot where kids are welcome and the food will really satisfy your taste buds.
The Fountain
Address: 131 Dundee St, Edinburgh EH11 1AX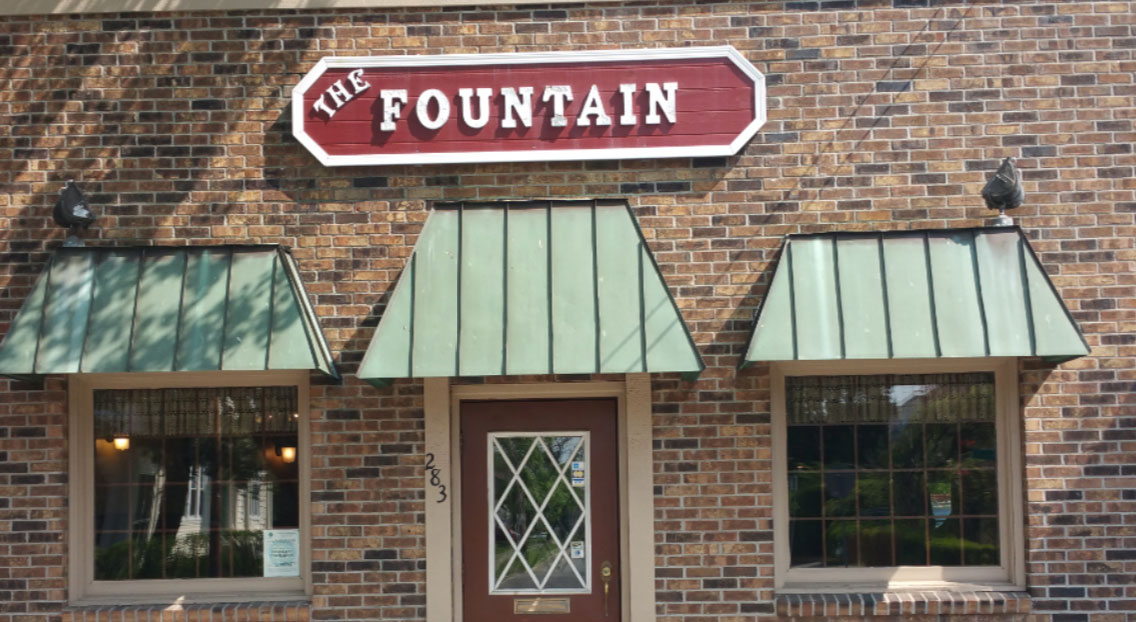 The Fountain is a charming traditional pub located near Fountain Park and Cineworld cinema. The Fountain is known for its wide selection of local and international beers, ales, and ciders, as well as its extensive whiskey collection. The establishment is open all day, and it's kid-friendly too. Here you'll find special offers, a kid's menu, as well as a variety of events. This is also the perfect place to grab a bite before going to the cinema.
FAQs

What are the best family restaurants in Leith Edinburgh?

Edinburgh is bustling with new restaurants and cafes with delicious menus and a welcoming atmosphere. Some of the best family-friendly restaurants in the Leith area of Edinburgh are Gaia, La Favorita, Porto & Fi, Water of Leith Cafe Bistro, and Joseph Pearce's.

What are the best family restaurants in Central Edinburgh?

If you're in central Edinburgh and looking for a place to eat with children, visit Henderson Salad Table, John Lewis, The Storytelling Cafe, The Mussel and Steak Bar, Hawsmoor, Mums, or The Fountain.

What is the best restaurant in Edinburgh for seafood?

The Mussel and Steak Bar and Hawksmoor are the best restaurants in Edinburgh that serve seafood and have a menu for children. These places are great for family dinners and celebrations and are located in the heart of Edinburgh.