Asian

Catering for Weddings
Hire a private chef to cater to all your requirements, food preferences, dietary restrictions etc.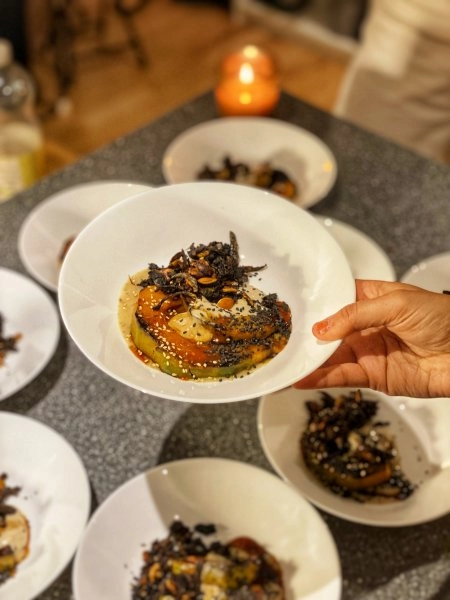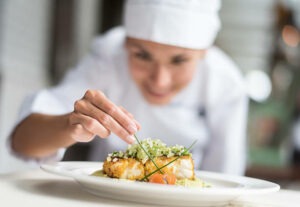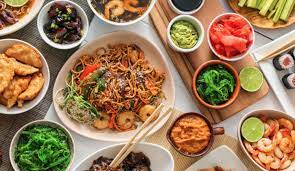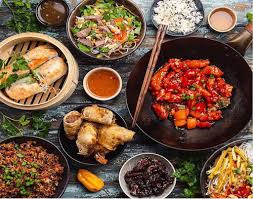 From Budget to Michelin Chefs
Our marketplace has chefs for every price range, cuisine and event type. Experience food cooked by world-class chefs

Dietary needs / Allergies
Work with your chef to co-create a menu that fully takes care of all your guests' special needs, within your budget

Payment Protection
Your payment is only released to the chef by our platform, after they have satisfactorily catered to your event

Cook & Serve or Delivery
If you have a kitchen, go for Cook & Serve option. If not, go for the Delivery option

Cancellations and Refunds
You can cancel and receive a full refund up till 7 days before. Your payment is protected until after the event

Customer Support
Contact Us via email at info@yhangry.com, phone at 020 4525 5238 or Whatsapp at 07480543484
Hire from 1000+ yhangry chefs
What our Customers say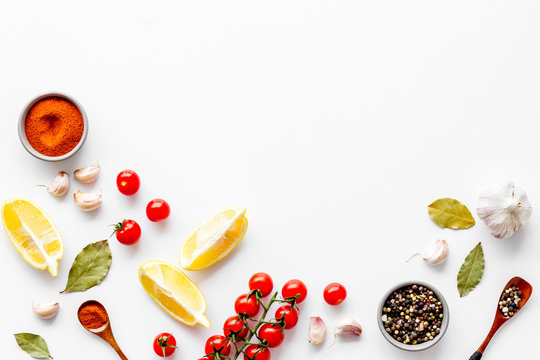 Our Top FAQs
What equipment do I need to provide?
Our chefs usually use the equipment (pots, pans, oven, stone etc), and serve ware (glasses, plates, serving platters, etc) in the customers homes. If you are low on equipment or need the chef to provide this, please add this into your request (this will cost extra). Once booked in, you can directly message or call your chef to confirm on the exact equipment required. In case of BBQ equipment, we suggest hiring from AllensHire as the best option as they deliver within 48 hours and offer both charcoal and gas BBQs.
What is the minimum spend?
The minimum spend is £196.
What happens once I book?
Once you have placed your order, you will receive a booking confirmation e-mail containing further details pertaining to your event and you can also chat with the chef via your account. You can always edit guest number or dishes post booking. You will receive the menus and place cards via post. On the day of your event, the chef will arrive with the ingredients to cook a delicious meal for you while you relax with your friends.
I want to see some example menus
Click on the Explore Menus button to see ready-to-book Menus and their price quotes in your cuisine of choice. Menus are also available on Chef profile pages.
Can I create a personalised menu?
Yes, you can suggest any dishes you'd like to your chef and work with them to co-create a menu that takes care of all your guests' preferences as well as dietary restrictions.
Can I book waiters?
Yes, there is an option to book extra wait staff by asking your chef.
Catering using a private chef for any occasion
Browse private chefs near you, or let us find you one
Asian Wedding Catering
Traditional Asian Dishes That Reflect Your Love Story
Your wedding day is one of the most important days of your life, and you want it to be perfect from start to finish. But what really sets an Asian wedding apart from the rest? The food, of course! From the fragrant spices to the vibrant colours and flavours, Asian cuisine is a celebration of culture, tradition and love. But with so many caterers in the UK, how do you find the one that can deliver on the promise of authentic and high-quality Asian cuisine?
That's why you need yhangry – the ultimate hub for locating an outstanding Asian wedding catering service in just a few clicks. You heard us right! We have put an end to the frustrating search for the right caterer by compiling a database of top-quality providers who specialise in Asian cuisine. That means no need to make calls or send emails to dozens of caterers just to find out if they're available.
Top-quality caterers from our curated list specialise in crafting the most authentic and mouth-watering dishes from various Asian cuisines. Whether you're looking for Indian, Thai, Chinese, Japanese or other Asian food, our caterers have you covered. They prioritise quality and presentation, using only the freshest ingredients and innovative techniques to create an artistic masterpiece that reflects your love story. And if you have non-Asian guests attending your wedding, our caterers can also create a customised menu that includes some western dishes.
So why wait? Browse our Asian caterers today and get a free quote to make your wedding day unforgettable.
Dietary Restrictions: Halal, Vegetarian and More
Asian culture involves abstaining from some types of food for religious reasons. For example, Muslims cannot eat pork, while Hindus may not consume beef because they consider the cow sacred. Even if you're not religiously inclined, it's important to be aware of these restrictions in case some guests have allergies or dietary limits that may prevent them from enjoying certain dishes.
But finding an Asian caterer in the UK who understands these restrictions and can create dishes that cater to different tastes and preferences is not easy. That's where yhangry comes in – we're the perfect partner for your Asian wedding catering needs!
The Asian chefs at yhangry are exceptionally knowledgeable about all things food-related and passionate about creating dishes that will appeal to everyone at your wedding party. They'll consider any dietary restrictions you may have, as well as the specific flavours and spices preferred by your guests. Plus, they are super affordable, so you won't have to worry about burning a hole in your pocket.
High-Quality Asian Ingredients
The old saying "you are what you eat" rings true in Asian cuisine, where fresh ingredients and bold flavours reign supreme. With yhangry as your Asian wedding caterer, you can trust that every dish on your menu will be expertly crafted with high-quality ingredients sourced from reputable suppliers. From the aromatic spices to the vibrant vegetables, your guests will be transported to a world of exquisite taste and cultural significance.
Unlike some chefs who rely on processed foods and pre-packaged sauces, the experts at yhangry take the time to select fresh ingredients that have been meticulously prepared. This attention to detail ensures that your guests will be blown away by the amazing flavours they experience at your wedding banquet!
What Sets yhangry Apart?
Easy to use: Our platform makes it simple to search for and book caterers, as well as find information about their menus and pricing. Plus, our easy-to-use booking system will make the process quick and hassle-free.
Direct messaging: We allow you to send your caterer a direct message, which can be used to clarify any culinary questions or concerns. You can even customise the menu according to your budget and preferences.

Top-rated caterers: We constantly team up with the best caterers in the business, so you can be sure that your wedding will be executed perfectly. Plus, our rating system guarantees you'll find a caterer matching your specific needs and expectations.

Free quote: No need to stress about pricing – we will provide a free quote for your wedding. There are no hidden fees – everything is upfront and transparent.