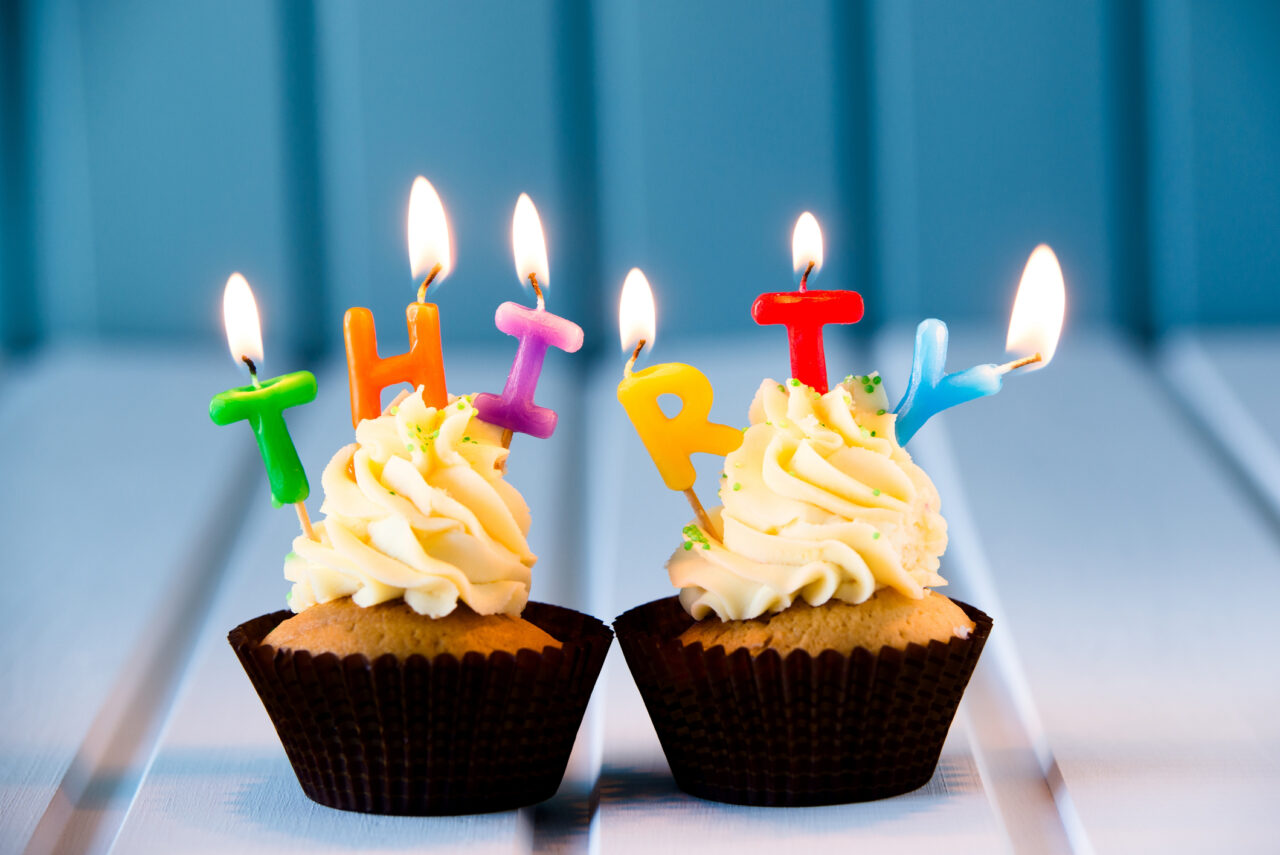 Turning 30 is a milestone that celebrates the end of your wild 20s and the beginning of a new decade of life. It's a time for reflection, celebration, and making new goals for the future. Celebrating your birthday is a way to express gratitude for another year of life, and to acknowledge the people who have supported and loved you throughout the year. It's also a great chance to gather together, enjoy each other's company, and create new memories. That's why it's so important to make this day special for you and your guests.
In this article, we've gathered a list of fun and creative ideas to make your 30th birthday a memorable one. Whether you're planning a party, looking for theme ideas, or searching for ways to celebrate the big day, we've got you covered. From adventurous activities to more low-key celebrations, there's something for everyone.
Hire a Private Chef or Caterer to Take Care of the Food
Hiring a chef or caterer is an excellent way to celebrate a 30th birthday in style. It's a great option if you're looking to have a more upscale and personalised celebration with a menu designed specifically for the occasion. Yhangry is a UK-based company that connects private chefs and caterers with customers who want to host a dinner party or another event in their own home. All you need to do is browse our website, choose a chef in your area, request a quote, and iron out the menu. The chef will take care of all the food preparation and clean-up, leaving you and your guests free to enjoy the celebration.
It's a great way to add a touch of luxury and sophistication to the celebration while taking the stress out of party planning. With yhangry, customers can choose from a variety of menus and cuisines and work with a private chef to customise the menu and create a dining experience tailored to their preferences. Get a quote on our website and start planning your celebration with a yhangry chef!
Go Beer or Wine Tasting
Another great idea is to gather some friends and enjoy a fun and relaxing evening of wine or beer tasting. Start by researching local wineries or breweries in the area. Many offer tasting packages, tours, and even food pairings. You can even hire a sommelier or brewmaster to lead the tasting and provide expert knowledge. You can also do a brewery or winery tour to further dive into this activity.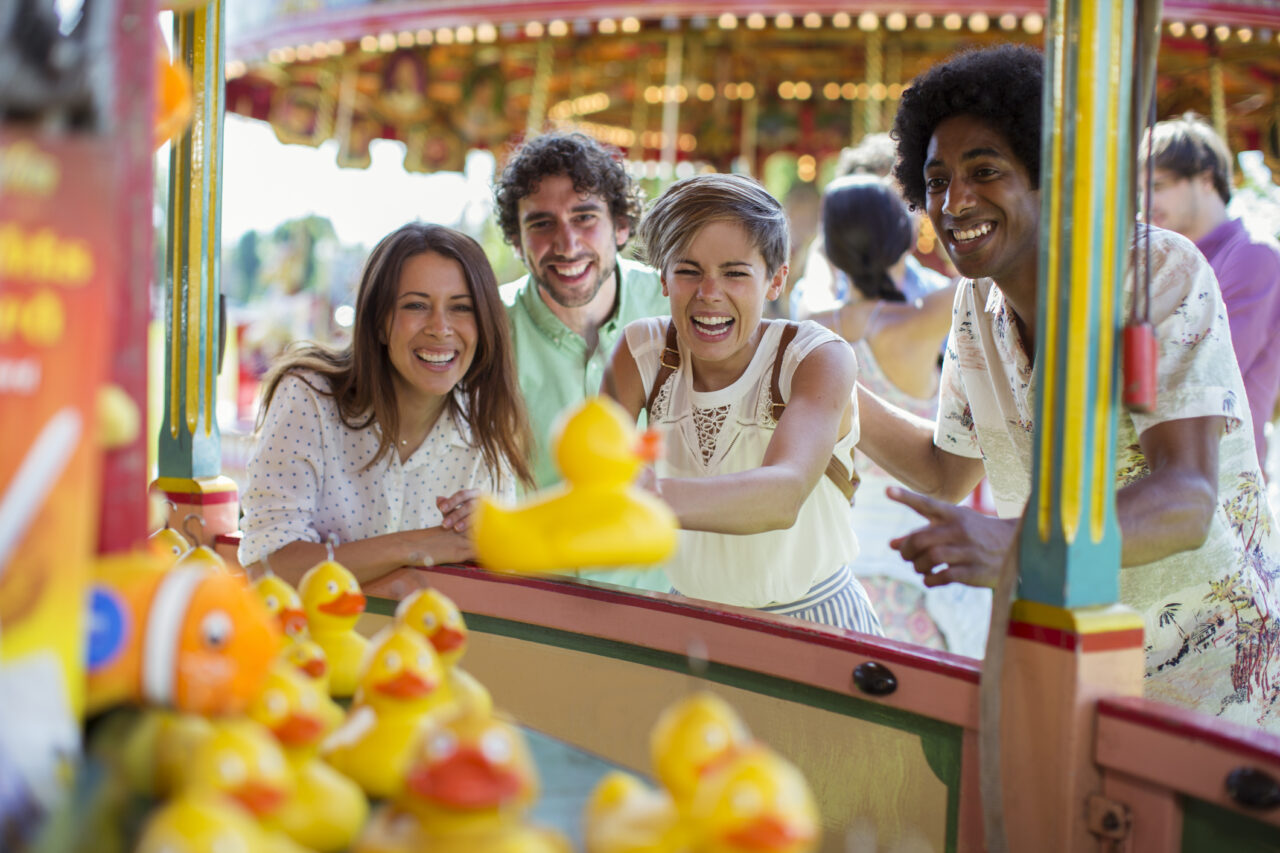 Visit an Amusement Park
Visiting an amusement park can be an exciting way to celebrate a 30th birthday. This is a perfect place for adrenaline junkies or anyone looking for a fun and thrilling way to celebrate. You can spend the day visiting a range of attractions, rides, and shows, or even purchase a VIP pass if you're feeling fancy.
Plan a Weekend Getaway
Whether it's a relaxing spa retreat or an adventurous outdoor trip, a weekend getaway is a perfect way to celebrate your 30th birthday. Indulge in a variety of spa treatments, such as massages, facials, and body treatments, and make time to relax in the sauna, steam room, or hot tub and spend this special day in a relaxing and rejuvenating environment.
Host a Themed Party
Another fun idea is to choose a fun theme, such as a 90s party or a costume party, or a party inspired by your favourite movie or book, and invite all your friends and family to join in. Select a theme that reflects your personality or interests and is based on something you share in common with your guests. Set the mood with decorations that fit your chosen theme and encourage your guests to dress up accordingly. You may also want to plan activities or games that fit the theme. For example, if you're having a glamorous party, you can have a red carpet and take photos of your guests as they arrive. For a film-inspired party, make a trivia game based on the plot of the film.
Take a Cooking Class
Your birthday can be a great time to try something new and sign up for a cooking class with friends or family. You'll have fun learning new recipes and skills while enjoying delicious food. Besides improving your skills, cooking classes also offer the chance to try new and exotic ingredients that you might not have tried before. This can broaden your culinary horizons and expand your palate. Taking a cooking class for your birthday can be a great way to learn, bond, and celebrate in a unique and enjoyable way.
Organise a Fancy Dinner Party
Throwing an extravagant dinner party is a great way to celebrate your birthday in style. With careful planning and lots of attention to detail, you can create an elegant event that you and your guests will always remember. You don't necessarily have to go to a restaurant; with sophisticated decorations, dress code, and catering by a professional chef, you can create a luxurious atmosphere at home. You can also hire a professional planner and decorator to help you plan out all the details.
Have a Backyard Movie Night
One way to celebrate your birthday is to rent or buy a projector and throw a fun movie night with your favourite films. Use blankets, pillows, and outdoor seating to create a comfortable and cosy atmosphere. If your birthday is not in summer, set up outdoor heaters or a fire pit to keep guests warm on cooler evenings. Set up a snack table with popcorn, appetisers, and other movie snacks. Provide a selection of drinks as well. Outdoor lighting such as string lights or lanterns will make the atmosphere more intimate. Set the mood before the movie starts by playing some background music. You can create a playlist of songs that fit the movie theme or your personal taste. You can also play a trivia game before the movie or enjoy a full hearty dinner prepared by one of yhangry's chefs.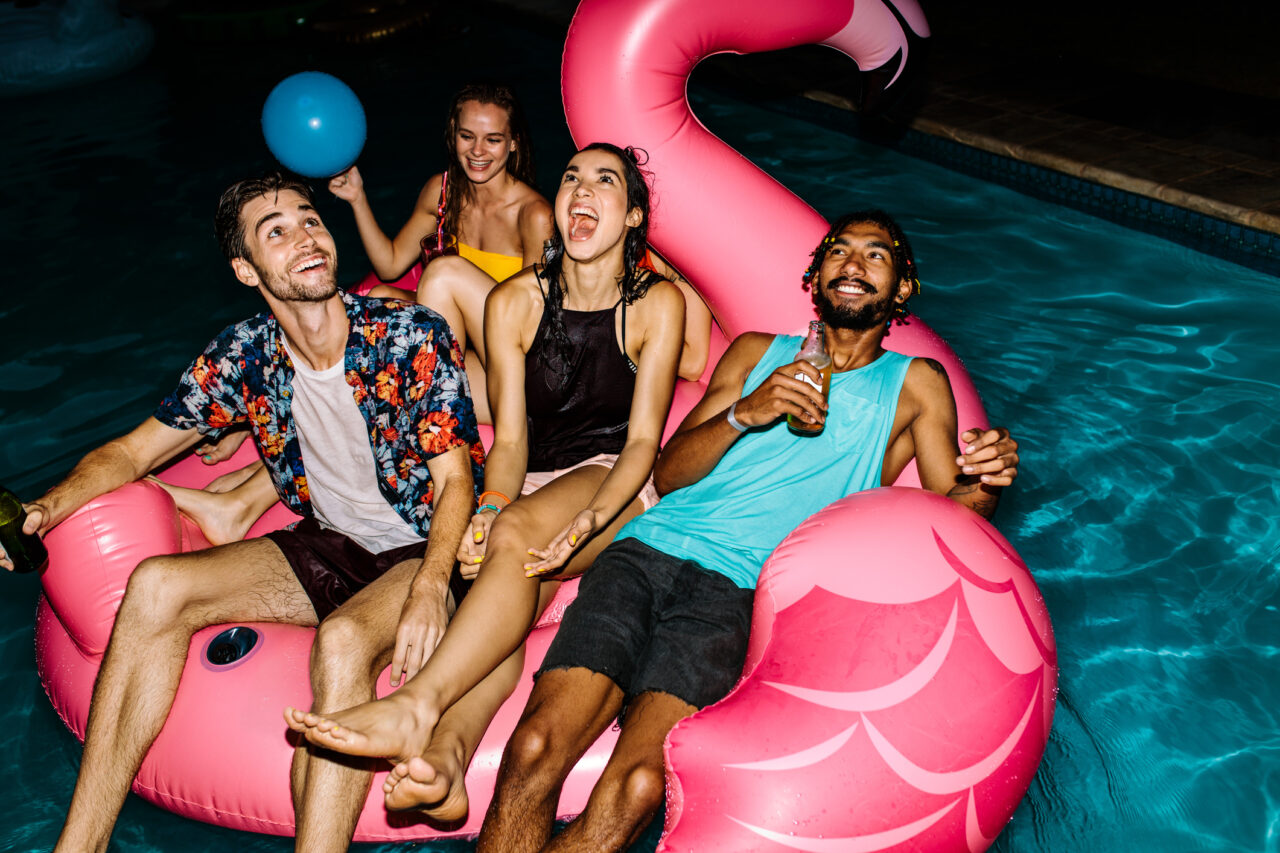 Throw a Pool Party
If you own a pool, you automatically have a fun party idea! To make the evening even more entertaining, set up some pool games and activities, such as pool volleyball, water polo, or diving contests. You could also hire a DJ or band to provide music and entertainment for your guests. Use balloons, streamers, and other decorations to create a festive atmosphere around the pool area as well as plan a menu of light and refreshing foods, such as salads, fruits, grilled meats, and chilled beverages.
Painting Party
Painting is a great way to express your creativity and explore your artistic side. By hosting a painting party, you and your guests can tap into your inner artists and create something unique and beautiful. A painting party is a great way to bring people together and connect with your friends and family. Painting can be a fun and engaging group activity that encourages conversation, laughter, and bonding.
Play Favourite Games
Why not gather some friends and family for a fun and competitive game night? You can mix and match your favourite board, card, and video games. Make sure to have a mix of different types of games available, and for an added element of competition, organise a tournament for one of the games. Classic board games are always the right choice to set up the mood. Monopoly, chess, Scrabble, Codenames, or trivia – the options are countless. Don't forget to set up a bracket system and award prizes to the winners.
Murder Mystery Party
A fun way to celebrate your birthday is to immerse your guests in a fictional world with a murder mystery party. You can your guests will need to take on roles as characters trying to solve a crime. It's a chance to step outside of your everyday life and have some fun with your friends and family. It's a great idea for those who want to keep their guests engaged, as everyone will need to use their critical thinking and problem-solving skills to solve the mystery. Plus, if you have guests who don't know each other very well, a murder-mystery party can be a great icebreaker. You can pick a theme, add some decorations and dive into the detective world for an entire evening.
Have a Birthday Barbecue
One great idea for your birthday celebration is to invite friends and family over for a fun and casual backyard barbecue. You can grill up some delicious food, play games, and enjoy each other's company. A barbecue party is a relaxed and informal way to celebrate your 30th birthday. It's a chance to enjoy some delicious food, spend time outdoors with friends and family, and have a good time in a low-key setting. It's also great for warm weather. Plus, a barbecue party is very customisable and is suitable both for small gatherings with close friends and family and a larger party with lots of guests. And if you don't want to spend all day at the grill but still want your guests to enjoy delicious food, consider hiring a chef to handle the food for you.
Karaoke Night
Hosting a karaoke night is another fun way to celebrate your 30th birthday. Karaoke offers a great way to get everyone involved in the celebration. Whether your guests are shy or outgoing, everyone can participate in singing or cheering for others. You can have a karaoke set up at home or book a table at your favourite karaoke place.
Get a Professional Photoshoot
Getting a professional photoshoot for your birthday is a great way to capture memories that will last a lifetime. Plus, not many of us have professional high-quality pictures besides those from school or college. Whether you want to do it alone or with your family, it's a thoughtful and unique way to mark a special occasion and create some beautiful memories.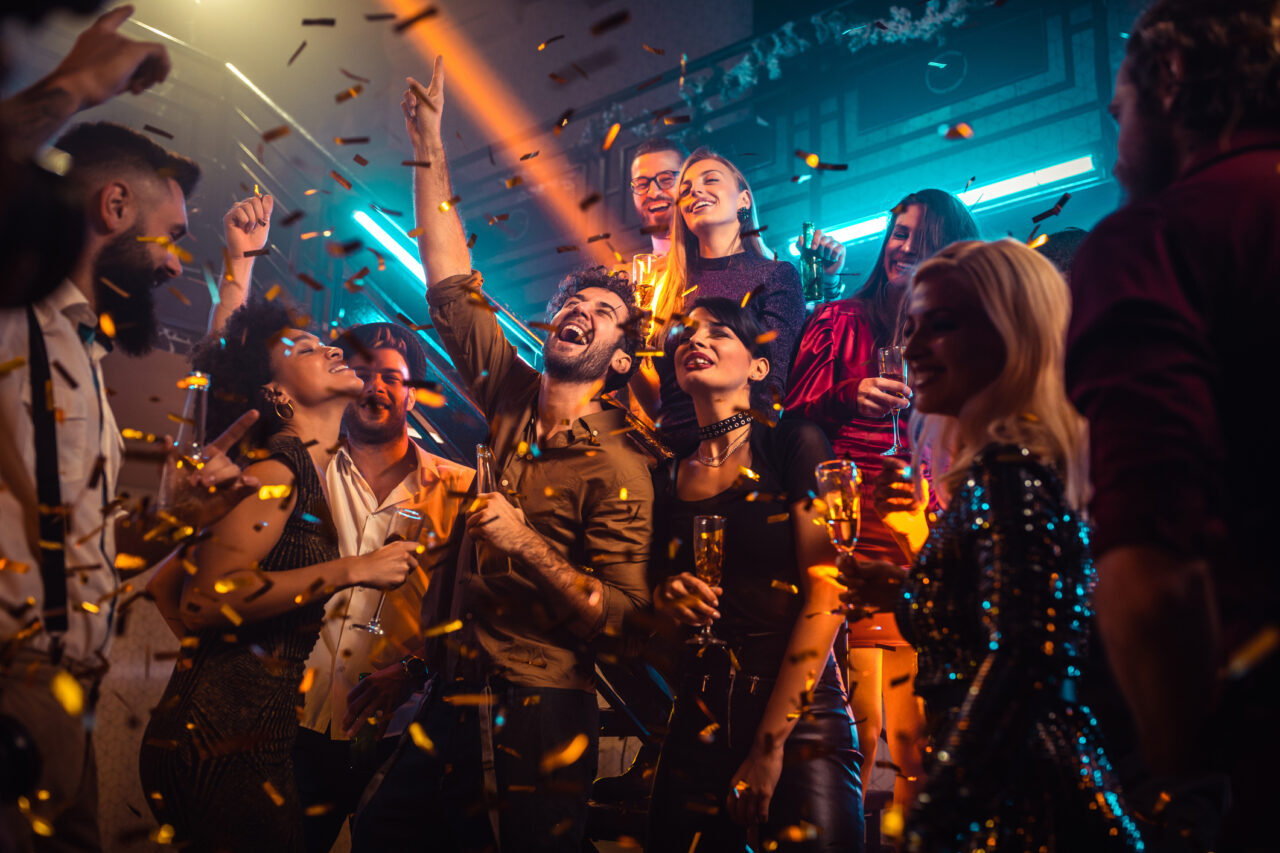 Throw a Dance Party
Throwing a dance party for your birthday can be a fun and lively way to celebrate with your friends and family. Plus, a dance party is easy to plan and decorate, as all you need is a suitable venue, good music, and some decorations. From old classics to new hits, you can choose a theme for the music or create a playlist that includes all your favourite songs. You can also ask your guests to submit song requests to ensure that everyone gets to dance to their favourite tunes.
Try New Adventures
Turning 30 can also be an opportunity to try new things and embark on new adventures. Whether it's travelling to a new country, starting a new hobby, or taking on a new challenge, your 30th birthday can be a time to explore and expand your horizons. For nature lovers, camping is the best way to celebrate their special day. It's also a chance to disconnect from the tedious daily routine and enjoy some time in nature. You don't have to live in a tent if you're not feeling it, you can also book a hotel and take your family or friends for a little holiday. Camping offers a wide range of activities to choose from, such as hiking, swimming, fishing, or simply relaxing by the campfire and sightseeing. There's something for everyone, and it's a chance to try something new or pursue a favourite outdoor activity.
FAQs

What to do for your 30th birthday?

There are a lot of different things you can do for your 30th birthday. The easiest way to organise a party is to order catering or a private chef via a service like yhangry. There are lots of ways to organise a memorable party: you can opt for a barbecue, themed party, karaoke, or dance party – the options are countless.

What are some creative 30th birthday ideas?

If you want to throw a creative 30th birthday party, you can organise a painting or cooking class for your special day. These activities will be great icebreakers for your guests, and they will allow you to spend your birthday in a relaxing atmosphere.

What are some fun ideas for a 30th birthday party?

Visiting a winery or a brewery is a fun idea to celebrate your 30th milestone. You can also host a game night with board games, card games, and even video games. For nature lovers, camping and sightseeing present an amazing opportunity to get away from the routine.