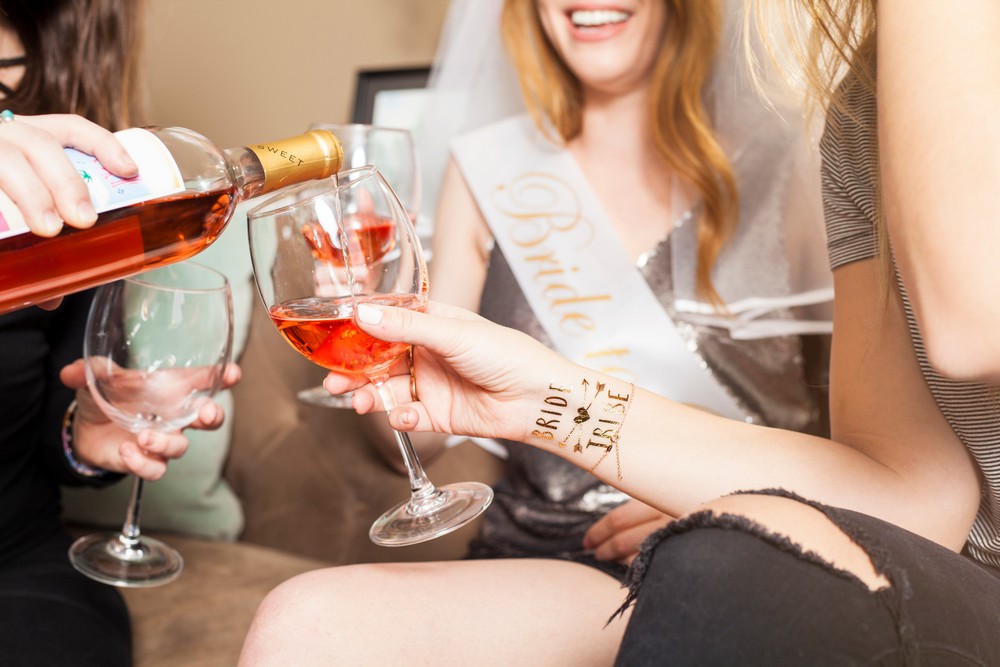 A hen do is more than just a party—it's a celebration of friendship, love, and an upcoming new chapter in life. Finding the perfect idea that truly honours the bride-to-be while ensuring an unforgettable experience for all can be quite a challenge. Therefore, we've handpicked eleven unique stagette ideas that promise to stand out, make an impression, and infuse unforgettable memories into this special occasion.
Each idea we've chosen offers a distinct blend of fun, excitement, and bonding opportunities. Whether the bride-to-be is a thrill-seeker, a nature lover, or someone who appreciates luxury and relaxation, we've got something to fit every personality and taste. Let's dive in and explore these incredible bachelorette concepts.
Start your Hen Do with a Twist
Create unforgettable memories right at the beginning of your hen do with a unique idea – a private dinner party catered by your very own chef. At yhangry, we help connect food lovers with culinary geniuses and allow you to elevate your celebration with a bespoke dining experience. No matter your group's dietary preferences or cravings, we link you with an extensive selection of chefs, including Michelin-starred maestros, ensuring that no one is left out of this gastronomic delight.
Imagine indulging in classic bachelorette favourites, say, luxurious canapés, sizzling fajitas or decadent chocolate fondue, all tailored to your taste and beautifully presented. Want to spice things up? Theme your menu, making the food delicious and integral to your celebration. Our affordability and wide price range make it perfect for a classy and enjoyable evening. So why not start the festivities on a high culinary note? Get a quote today and let yhangry transform your party into an unforgettable epicurean journey.
Spa Weekend
Indulgence, relaxation, and wellness make the spa weekend a perfect hen-do idea. Spending quality time in plush robes, luxuriating in facials and massages, and sipping on herbal teas all contribute to an atmosphere of serene togetherness. The break from wedding planning stresses is invaluable, making it a wonderful treat for the bride-to-be and her closest companions.
To enhance this restful experience, consider incorporating a DIY skincare workshop. Making personalised face masks or bath bombs could provide a fun twist to the day, fostering creativity and connection. Plus, you'll have a tangible memento of your spa weekend to take home.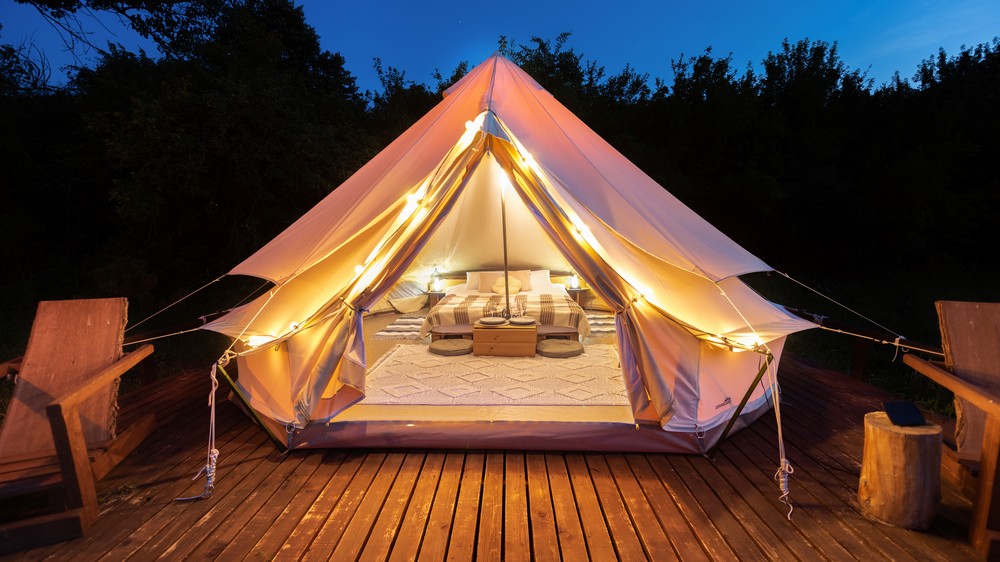 Glamping Adventure
Glamping is ideal for those who appreciate nature's beauty but can't part with life's little luxuries. It combines the magic of a night under the stars with the comfort and amenities of a hotel. Glamping lets you enjoy the great outdoors without sacrificing comfort, making it an engaging and unique experience.
To add some sparkle to your glamping hen-do, consider a lantern-making workshop. As night falls, these DIY lanterns can bring a warm, magical glow to your outdoor space. Or, huddle around a bonfire roasting marshmallows, sharing stories and making lasting memories.
Murder Mystery Dinner
A murder mystery dinner adds an element of suspense and thrill to your stagette. This immersive experience combines fine dining with an intriguing storyline that everyone becomes part of. It's a step away from the ordinary, providing a unique theme and a bonding experience that encourages teamwork and participation.
Opt for a theme, like the Roaring Twenties, that allows your group to fully engage in the experience. Dressing up in flapper dresses, pearl necklaces, and sequined headbands, you'll not only be solving a mystery but truly living the part, making your hen do a memorable night of drama and intrigue.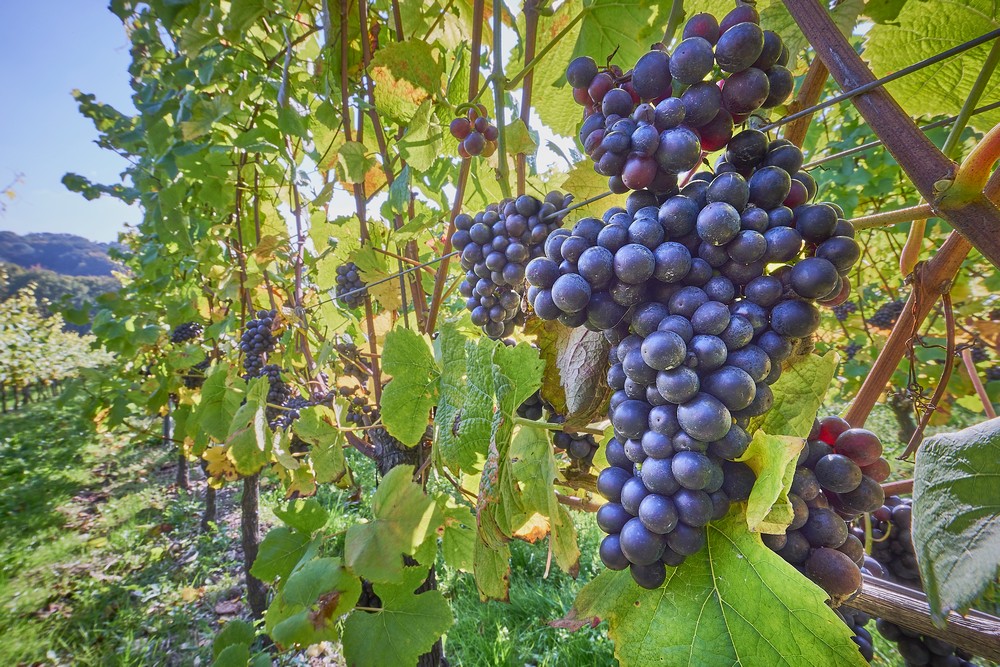 Winery Tour
A winery tour presents the perfect blend of culture, elegance, and delicious flavours. There's something unique about strolling through sprawling vineyards, tasting meticulously crafted wines, and gaining insight into the winemaking process. It provides an excellent opportunity for both wine connoisseurs and novices to immerse themselves in a captivating experience.
To make this day out truly unforgettable, add in a grape-stomping experience. This time-honoured tradition not only provides a good laugh but also gives everyone a tangible connection to the winemaking process. Following this, a picnic lunch amidst the vines would offer a pleasant end to the day's activities.
Charity Work
If the bride-to-be is passionate about a cause, dedicating the hen do to volunteering can be a meaningful and rewarding choice. This approach adds a philanthropic twist, allowing the group to make a positive impact and create lasting memories. It's a beautiful way to celebrate friendship and goodwill while honouring the bride's values.
Consider engaging in an activity like a charity fun run. Deck yourselves out in matching costumes or personalised T-shirts, and enjoy a day of laughter, camaraderie, and goodwill. Not only will you have a fantastic time, but you'll also be contributing to a cause close to the bride's heart.
Skydiving Adventure
For a bride with an adventurous spirit, a skydiving adventure promises an adrenaline-pumping experience like no other. The thrill of the jump, the feeling of freedom during the freefall, and the sense of accomplishment upon landing make this an unforgettable hen-do option. This idea is not about fear but about conquering it together.
Professional skydiving centres often offer options for photos or videos, so consider adding these to your package. As you plunge through the sky together, these mementoes will encapsulate the bravery, laughter, and shared exhilaration of this unique adventure.
Themed Photo Shoot
A themed photo shoot is a fabulous way to capture the joy and excitement of the hen do. This creative concept lets everyone express themselves while creating lasting visual memories. Whether you choose a vintage, bohemian, or Hollywood glamour theme, you will have a fantastic time together.
Engage a professional stylist to help with outfits and makeup to immerse yourselves in the theme. This level of attention to detail will make the photos spectacular. At the end of the day, you'll have a collection of stunning photos to commemorate your special day.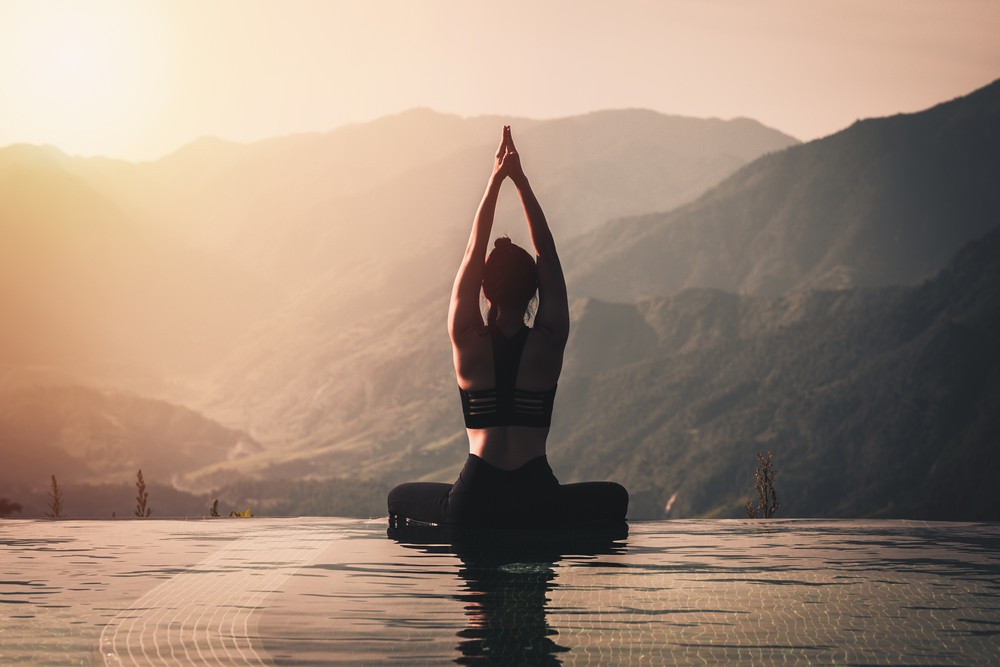 Yoga Retreat
For the wellness-oriented bride, a yoga retreat might be the perfect fit. It combines physical activity, relaxation, and connection, providing an excellent balance of fun and serenity. The shared experience of learning and practising yoga together fosters a sense of unity and mindfulness that will carry over into the wedding festivities.
Consider a sunrise yoga session on the beach or a yoga dance party to make this retreat even more memorable. These activities will add an element of fun and novelty to the experience, ensuring that the hen do leaves everyone feeling relaxed, refreshed, and ready for the big day.
Zero Gravity Flight
Experience the thrill of space exploration without leaving the atmosphere with a zero-gravity flight. This truly unique idea allows you to experience the weightlessness of space, making for a day of laughter and unforgettable memories. It's an out-of-this-world adventure that will leave everyone on a high.
Arrange for a post-flight celebration to mark the successful journey into zero gravity. Perhaps a champagne toast to commemorate the feeling of defying gravity. The sense of achievement coupled with the shared experience will ensure this hen do is talked about for years to come.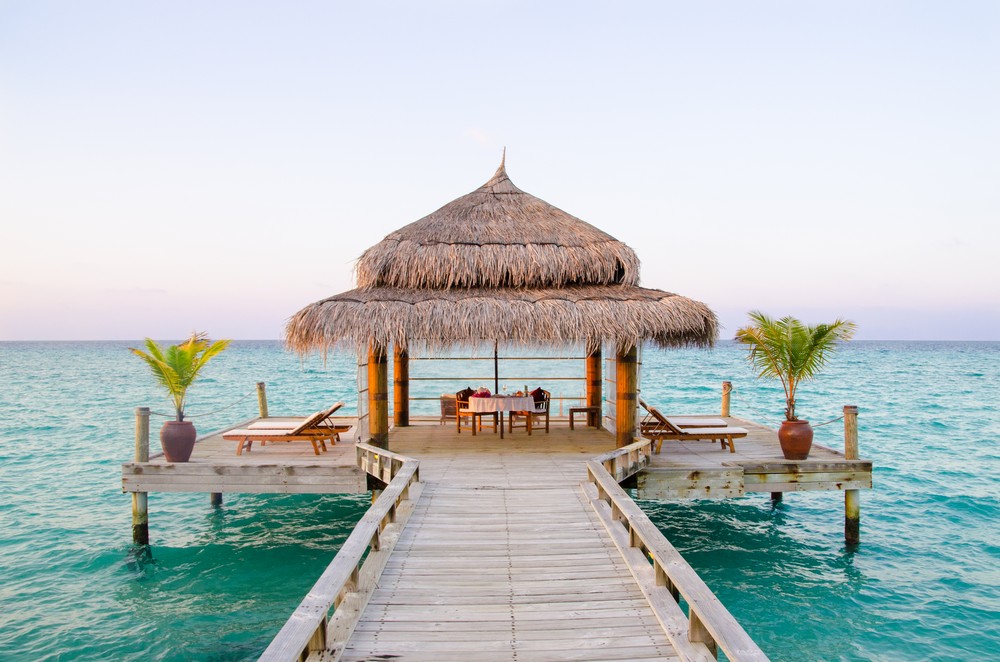 Private Island Getaway
A private island getaway offers the ultimate in luxury and exclusivity. Whether relaxing on sun-drenched beaches, exploring local fauna and flora, or participating in water sports, this high-end hen-do idea will certainly make for a unique celebration.
Consider arranging a beachfront dinner at sunset. The combination of mouthwatering food, soothing sea breezes, and a breathtaking sunset will create a magical evening that perfectly encapsulates the beauty of your bachelorette party.
Conclusion
A hen-do is more than just a party—it's an opportunity to create memories that will be cherished for a lifetime. To make these memories even more unforgettable, consider bringing in the culinary delights of yhangry. Our bespoke services, with tailor-made menus from expert chefs, will undoubtedly add a touch of elegance and delight to your celebrations.
Planning a stagette can sometimes feel overwhelming, but we hope our curated list of unique ideas, coupled with yhangry's delectable cuisine, will inspire and pave the way for a truly unforgettable celebration. Because in the end, it's not about how you celebrate but who you're celebrating with and, of course, the fantastic food you share.
Remember, these are only ideas, and the best party is one that genuinely reflects the bride-to-be and her friendships. Whether you choose an adrenaline-pumping skydive, a tranquil yoga retreat, or a dinner party, it's all about creating those special moments together. So pick the idea that resonates most with your group, add in the unique experience of yhangry, and prepare for an extraordinary hen party that will be remembered for years.
FAQs

How do you make a hen do extra special?

You can make a hen do extra special by tailoring the activities to the bride-to-be's interests, involving unique experiences like a private dinner party catered by a chef from yhangry or a themed photo shoot to capture fun memories.

How do you make a hen fun?

Making a hen do fun involves choosing engaging activities that everyone can participate in, such as a winery tour or a murder mystery dinner, ensuring the occasion is filled with laughter, shared experiences, and camaraderie.

Who pays for the hen?

Traditionally, the costs of a hen do are shared among the attendees, excluding the bride-to-be. The bridesmaids or close friends usually organise the event and handle the payment collection, ensuring the bride can enjoy the celebration without worrying about expenses.