If you're looking for the perfect location to host your stag do, look no further than Nottingham. This vibrant city is packed with possibilities for the ultimate stag-party experience. First, Nottingham has a fantastic range of accommodation options to suit all budgets – and that's just the beginning. Nottingham is also home to many bars, pubs and clubs where you can party the night away.
So, if you're planning a stag party and looking for inspiration, check out our list of stag do ideas in Nottingham. With so much on offer in this vibrant, exciting city, you will surely create unforgettable memories that will last a lifetime.
Introducing yhangry: Private Caterers for Your Stag Do in Nottingham
Yhangry is a unique service that connects you with private chefs in Nottingham, offering bespoke culinary experiences for any occasion. Whether you're planning a dinner party for your stag night, a garden BBQ, or a night of good food and drinking, yhangry has got you covered with a diverse selection of talented chefs and menus to suit any taste.
The process of booking private caterers through yhangry is easy. You start by browsing through the menus available on our website, and once you find one that catches your eye, you can book directly through our platform. Yhangry also allows you to tailor your menu to your preferences, ensuring that your meal is exactly how you want it. Our private chefs offer various menu options, from traditional British dishes to international cuisine. Some of the different types of menus available include French, Italian, Indian and BBQ.
Hiring private caterers could be the perfect way to kick off your celebrations if you plan a stag night in Nottingham. Private caterers can cater to your group's needs, preferences and dietary requirements, ensuring everyone is satisfied. So, if you're interested in booking a private chef for your stag night in Nottingham, get a quote and make booking your private chef experience quick and hassle-free.
10 Stag Do Ideas for People in Nottingham
Private Caterers
If you want a more sophisticated stag do, why not hire a private chef? Private caterers can prepare a gourmet meal for a large group of people at home or wherever they want. With yhangry, you can choose from a range of menus and cuisines, and the chef will take care of everything from the shopping to the cooking and, depending on how many guests you have, the cleaning up.
Pub Crawl
A pub crawl is a classic stag-do idea to get everyone in the party mood. Nottingham has a huge selection of pubs and bars, including traditional, trendy and stylish cocktail bars. A pub crawl is a great way to explore the city, sample some of the best drinks and have fun with your friends. You can hire a private guide to show you around or create your own itinerary.
There are many positives to having the traditional pub crawl on your stag night. A pub crawl provides an opportunity to mingle with locals and sample some local beers, providing an entertaining evening for all.
Where to go: Nottingham city centre, Lace Market, Hockley.
Paintballing
Paintballing is an adrenaline-fuelled stag-do idea and a great option if you want something away from the usual pub crawl. Nottingham has several paintballing venues where you can play various popular games.
Paintballing can be one of the better stag ideas for anyone who enjoys excitement and adventure. The activity is competitive and can take some strategic thinking to win. It's also a great way to spark conversation with your mates, get in touch with your inner warrior and come away feeling like you accomplished something at the end!
Where to go: Delta Force Paintball.
Escape Room
An escape room is a great way to test your problem-solving skills and work together as a team. Nottingham has several escape rooms, each with its own unique theme and challenges. You'll have to work together to solve puzzles, find clues and escape before the time runs out.
Taking your stag party to an escape room offers many experiences, with participants needing to use their brains and work together to overcome a challenge. It's an exciting opportunity to bond with your friends and can provide hours of laughs and entertainment.
Where to go: Escapologic, Cryptology Escape Rooms, Logiclock.
Go Karting
If you're looking for some high-speed thrills, why not try go-karting? Nottingham has several indoor and outdoor go-karting venues where you can race against your friends. It's a great way to let off steam and compete with your mates.
Go-karting is a high-adrenaline, competitive physical activity. While some may not find physical exertion attractive on a stag night, you'll manage to get the lads together, have fun and provide an intense experience for everyone.
Where to go: TeamSport Indoor Karting, Nottingham Raceway Karting.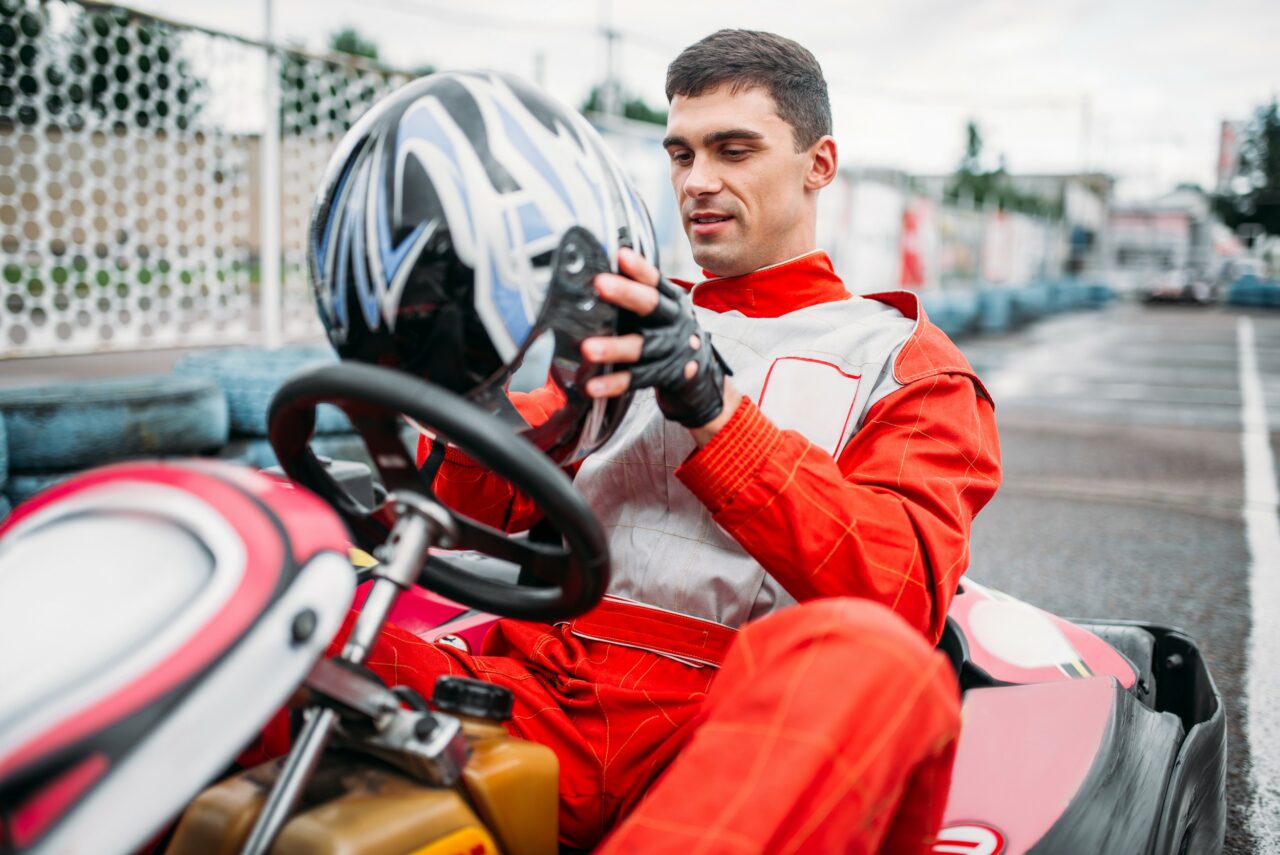 Beer Tasting
If you're a beer lover, why not try a beer-tasting session? There are a few places in Nottingham to sample a range of local and international beers and learn about the brewing process. You can choose from guided tastings or create your very own flight of beer.
If you're holding your stag do in Nottingham, beer tasting is a great way to sample some of the city's best ales. It's a unique experience that can provide knowledge about the beers, an appreciation of taste and a great night out with your friends.
Where to go: Junkyard, The Canalhouse, Brew Cavern.
Quad Biking
If you're looking for an outdoor adventure, quad biking is a great choice. Nottingham has several quad biking venues to explore the countryside and tackle challenging terrain. It's a great way to get your adrenaline pumping and enjoy the outdoors.
Quad biking is always amongst the best stag-do ideas. We all know that groups of friends have a healthy rivalry, and the competition will be hot as you race around the track. It's a great way to release steam before the big day!
Where to go: Adrenalin Jungle, Nottingham Off Road Events.
Casino Night
If you're feeling lucky, why not try a casino night? Nottingham has several casinos where you can enjoy various games, from poker and blackjack to roulette. You can enjoy some drinks, try your luck and maybe even win money.
This isn't for every stag party, and those planning such an event should sound out their friends beforehand in case of personal or cultural objections. However, if everyone is on board, it can be a great way to enjoy an evening of entertainment and games with your pals.
Where to go: Alea Casino, Grosvenor Casino, Dusk Till Dawn Poker and Casino.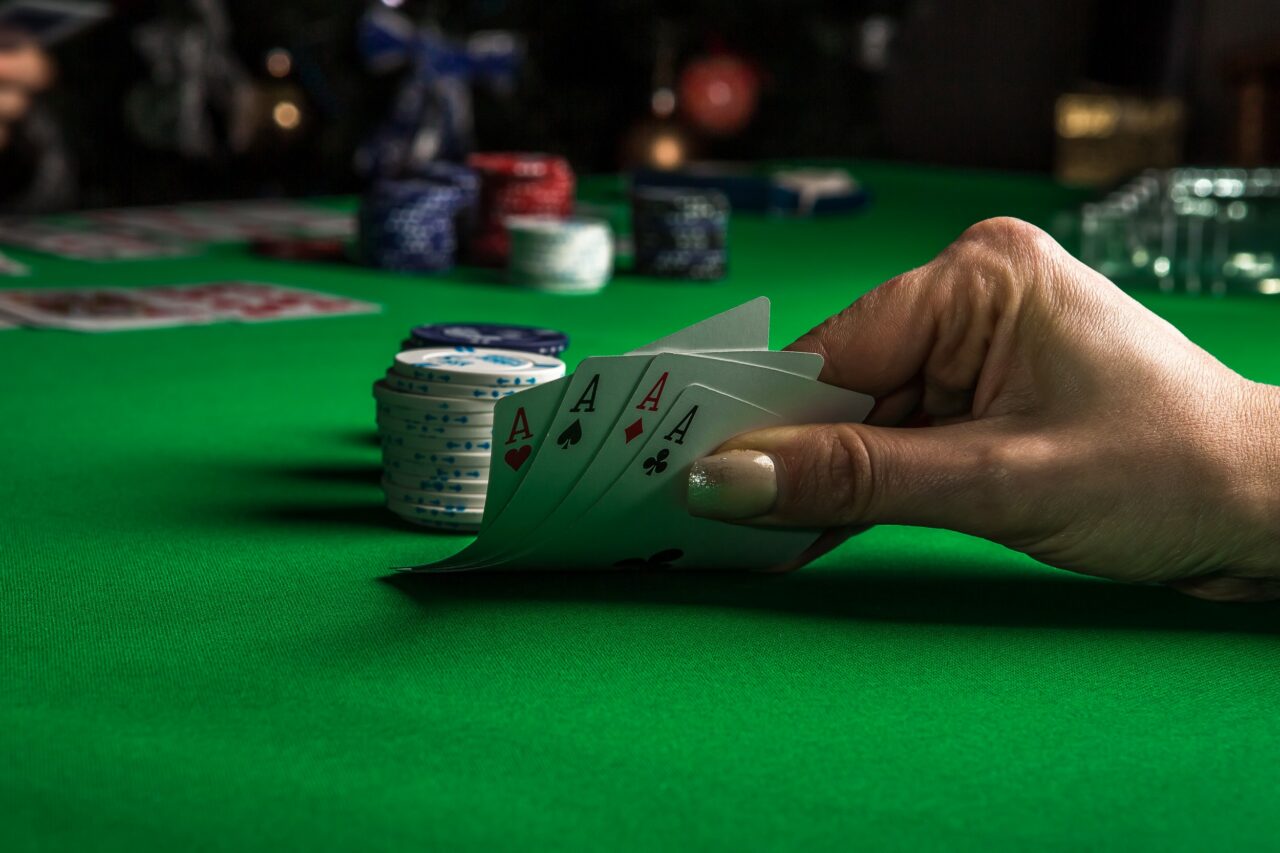 Cocktail Making
If you're a fan of cocktails, why not try a cocktail-making class? Nottingham has several venues where you can learn how to make your favourite drinks and even create your signature cocktail. You can enjoy drinks with your friends and learn a new skill simultaneously.
Cocktail making can be one of the best stag-do ideas if you want to include alcohol in your stag party but eliminate the craziness and excess of a pub crawl. It's a great way to bond with your friends, enjoy drinks and learn something new.
Where to go: Revolution, The Alchemist, The Botanist.
Whisky Tasting
If you like your whisky, a whisky-tasting stag session may be for you. Nottingham has several venues for whisky tasting where you can experience a huge range of whiskies from around the globe. You'll also have the opportunity to learn about the distilling process and just how your favoured tipple makes it into the bottle.
Whisky tasting is a great idea for a stag do in Nottingham. While whisky isn't to everyone's taste, it can provide a unique and interesting experience for those who enjoy it. It's a great way to learn more about whisky, sample some great blends and have a pleasant evening undertaking a unique experience.
Where to go: The Whiskey Lounge, Bunkers Hill.
Virtual Reality Gaming
If you're a fan of gaming and technology, why not try virtual reality gaming? Nottingham has several venues to experience immersive virtual reality games and simulations and enjoy friendly competition with your friends. It's a great way to try something new and have some fun.
As far as stag ideas go, VR gaming is very current. There's a lot of buzz around VR, and it's becoming increasingly popular. It's a great modern way to hold your stag do in Nottingham and will be particularly popular amongst tech-savvy people.
Where to go: MeetspaceVR.
Conclusion
Considering the amount of entertainment on offer, having your stag do in Nottingham is a great idea. Whether you're looking for an adventure, an evening of entertainment or something more relaxed, plenty of different activities and stag ideas are available. You can find the perfect way to celebrate with your friends and get the most out of your stag weekend in Nottingham!
FAQs

What are the best stag ideas in Nottingham?

Nottingham offers a variety of options for a stag do, from adventure activities like paintballing, quad biking and go-karting to more relaxed events like brewery tours, pub crawls and whisky tastings. Remember, it's important to consider everyone's interests when planning your stag do.

Is it a good idea to hold a stag do in Nottingham?

Yes, it is! With its vibrant nightlife, affordable prices and wide range of activities, Nottingham has become a popular destination for stag weekends. The city is central, meaning if you're travelling in from out of town, it's easy to get to and offers plenty of accommodation options. With so much on offer, you'll certainly have an unforgettable stag do in Nottingham!

What's the best place for food if hosting a stag do in Nottingham?

Many stag ideas combine well with private catering. Perhaps you fancy a BBQ or a garden party. No matter what, yhangry can connect you with a suitable private chef who can provide a delicious and memorable feast for your stag do. From Indian, Mexican and Chinese to British cuisine, all tastes are catered for. So why not get a quote now and find out how yhangry can make your Nottingham stag do an amazing experience?