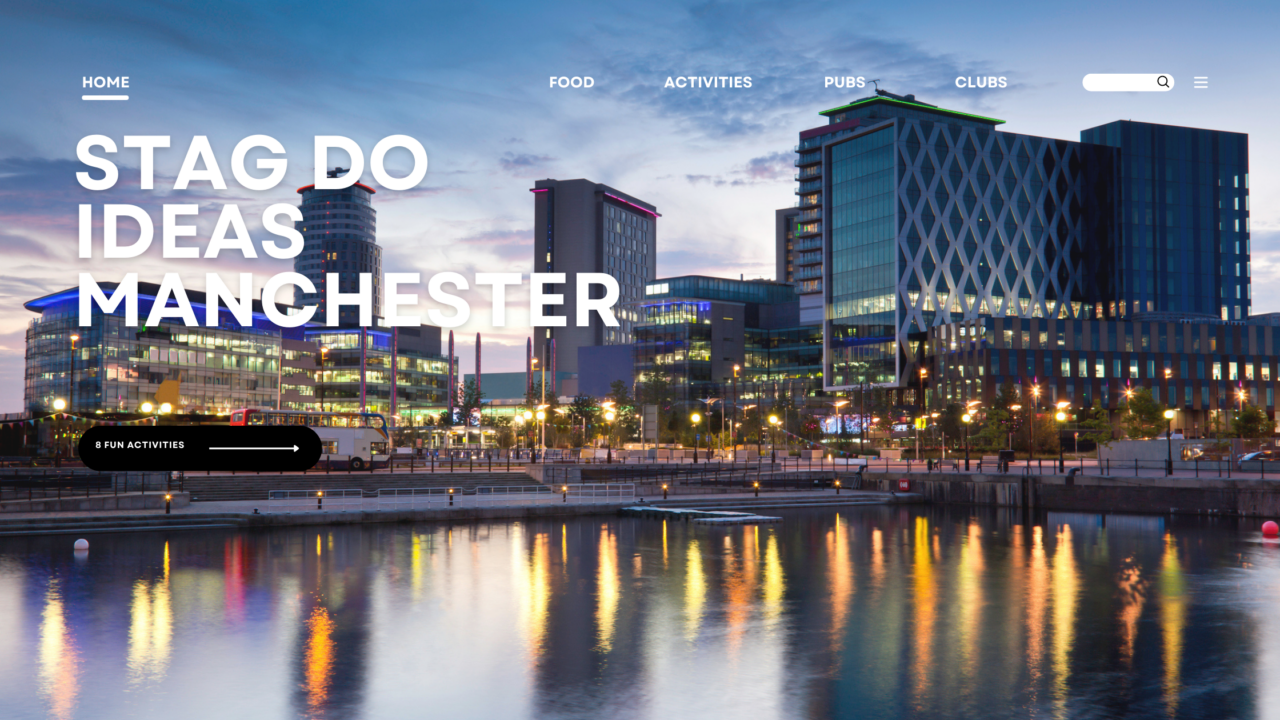 Are you a best man with the daunting task of planning the perfect, unforgettable night for your best mate? If so, Manchester might be the perfect destination for your stag do.
The city is one of the UK's biggest hotspots for parties; what else would you expect from the home of The Haçienda? There are plenty of great things to do in the home of Oasis, The Stone Roses and The Smiths.
Manchester is a constantly evolving city with plenty of things to do that appeal to everyone. Whether you want to dance the night away or sink a few in a pub, Manchester is the perfect city for your stag do. This article will outline a few ideas that can make planning a Manchester stag do easier.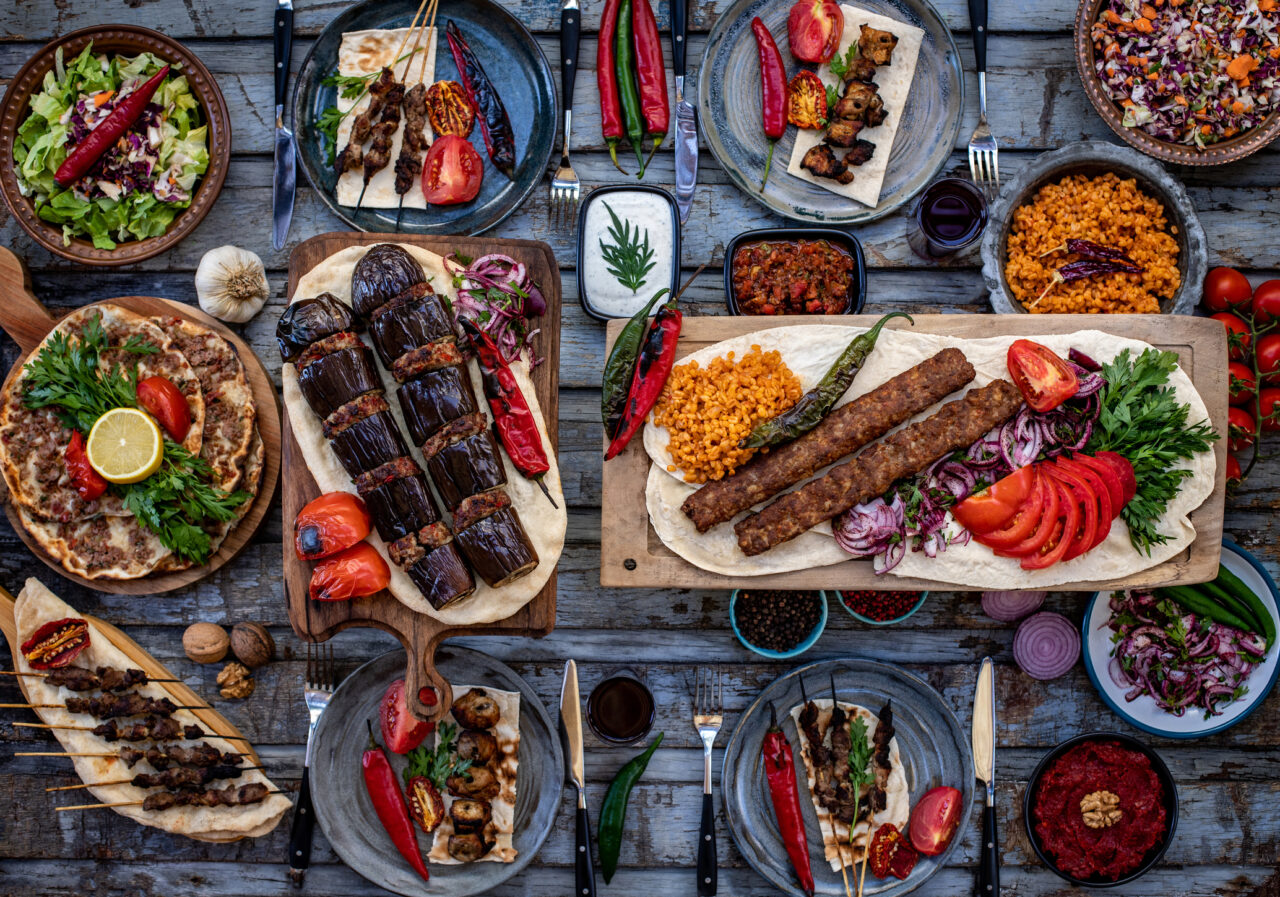 Get the Best Food for a Stag Do with yhangry
Manchester is filled with excellent restaurants that provide top-quality food of every cuisine, whether you're after some traditional pub grub or the finest Indian food in the world. However, restaurants can hinder a good party vibe. Before you set off on your stag do, hiring a caterer to provide you with meals for your stag party might be worth your time.
Caterers have plenty of experience creating a wide range of cuisines and understand the value of a well-crafted meal. The best way to discover all the best caterers in Manchester is with yhangry. Yhangry is a bit like Tinder in the culinary niche; you use it to connect with the best nearby caterers or private chefs who know all about cooking for your specific event. They know which meals work best with which events.
Stag dos don't have to be brazen parties. They can also be calm, mature events centred around a gorgeous multi-course meal cooked by a private chef. Caterers and chefs can create bespoke menus catered to your tastes and your party's culinary needs.
If you're interested in discovering the best nearby caterers and private chefs and making your stag do more memorable, you should get a quote from yhangry.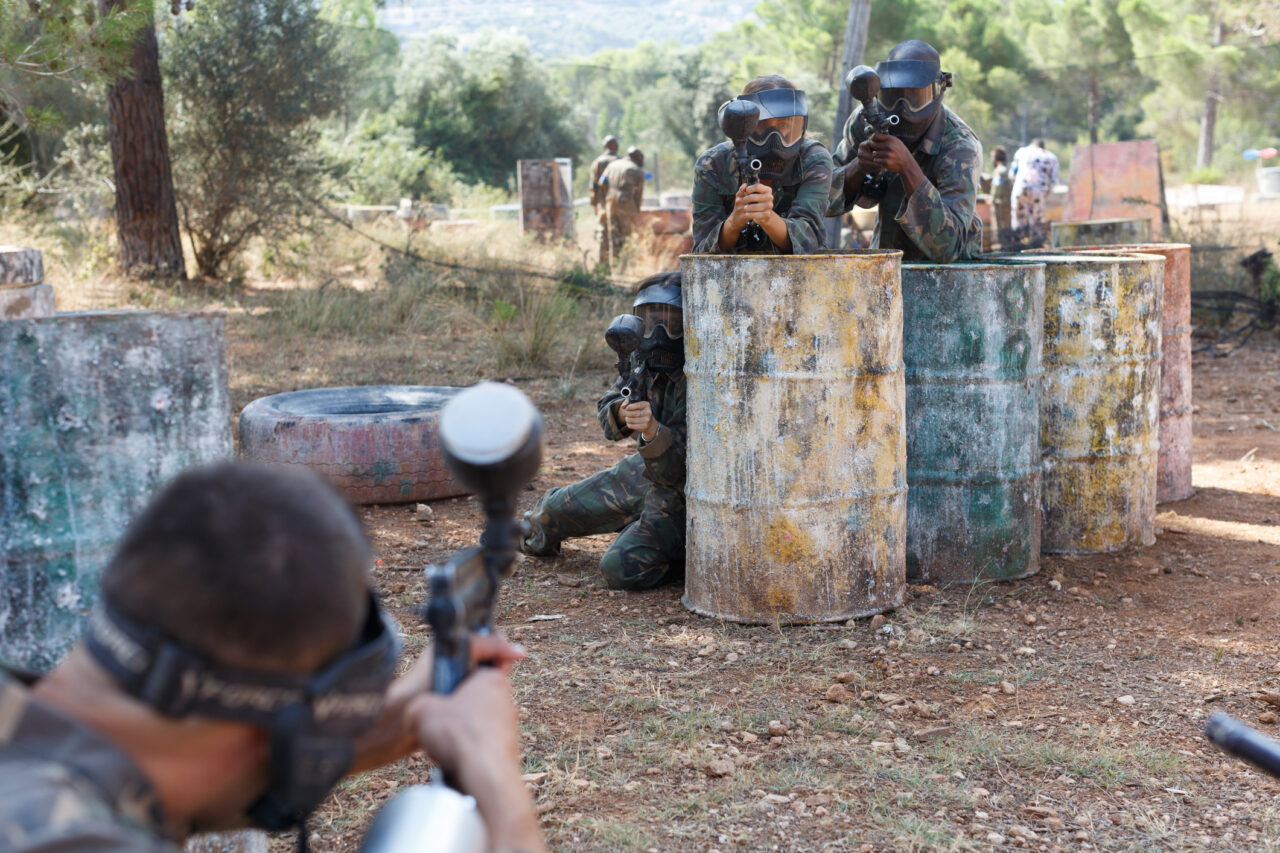 Great Activities for a Manchester Stag Do
A stag do isn't just a wild night out at the club; it's also about doing fun activities with your mates and going on an adventure with them. The best stag-do activities allow you to bond with your friends and laugh at them.
Step out of your comfort zone and do something you've never done before. Make an adventure out of your stag do!
Paintballing
Paintball is a real crowd-pleaser; it gets the adrenaline pumping and is a fun way to entertain the lads before they go out on the town. Think of paintball as real-life Call of Duty; instead of shooting anonymous gamers, you're peppering your best mates.
Escape Rooms
A great stag-do activity is to get your mates together and attempt to beat some of Britain's best escape rooms. These are designed to be tricky to escape from, so you'll have to race against the clock and use all your collective logic and quick thinking to solve the room's riddles and puzzles. Escape rooms are great for group bonding and breaking any ice between party members who don't know each other.
Quad Biking
Quad biking is another great blood-pumping, adrenaline-fuelled activity. Instead of lingering in pubs, why not get kitted out and explore rural Manchester on an impressive quad bike, splash through the mud and enjoy a high-octane thrill ride?
Beer Tasting
There's something to be said for a low-key beer-tasting session. It's a mature way to spend a stag do. It's not as extreme as quad biking but can be as fun. Sample various tasty craft beers and learn more about what you put into your body in a laid-back, chilled-out atmosphere.
Bubble Football
Manchester is renowned for its football. Bubble football might not be as prestigious as Old Trafford, but it is one of the most fun Manchester footballing experiences. Bashing into your mates is an epic way to spend a few hours, and who knows, you might even manage to score. Expect plenty of laughs.
FootGolf
Can't decide between a few holes on the green and a quick 5-a-side? Then why not merge the two into a hilarious game of FootGolf, Gareth Bale's dream sport, where you kick footballs into golf holes? Make sure to dress up in full golf attire to make it extra hilarious.
Combat Archery
Combat archery is like paintball; it's a great excuse for stag groups to fight one another. However, you don't have to worry about being hurt, as the arrows have special foam tips. There's nothing quite like combat archery when all hell breaks loose.
Bar Crawl
Bar crawls might not be a typical 'activity', but they're still fun on stag nights. They're also a great way to experience Manchester's riches of bars and clubs. Plenty of online itineraries can help guide you from pub to pub and nudge you towards the most atmospheric places to party into the night.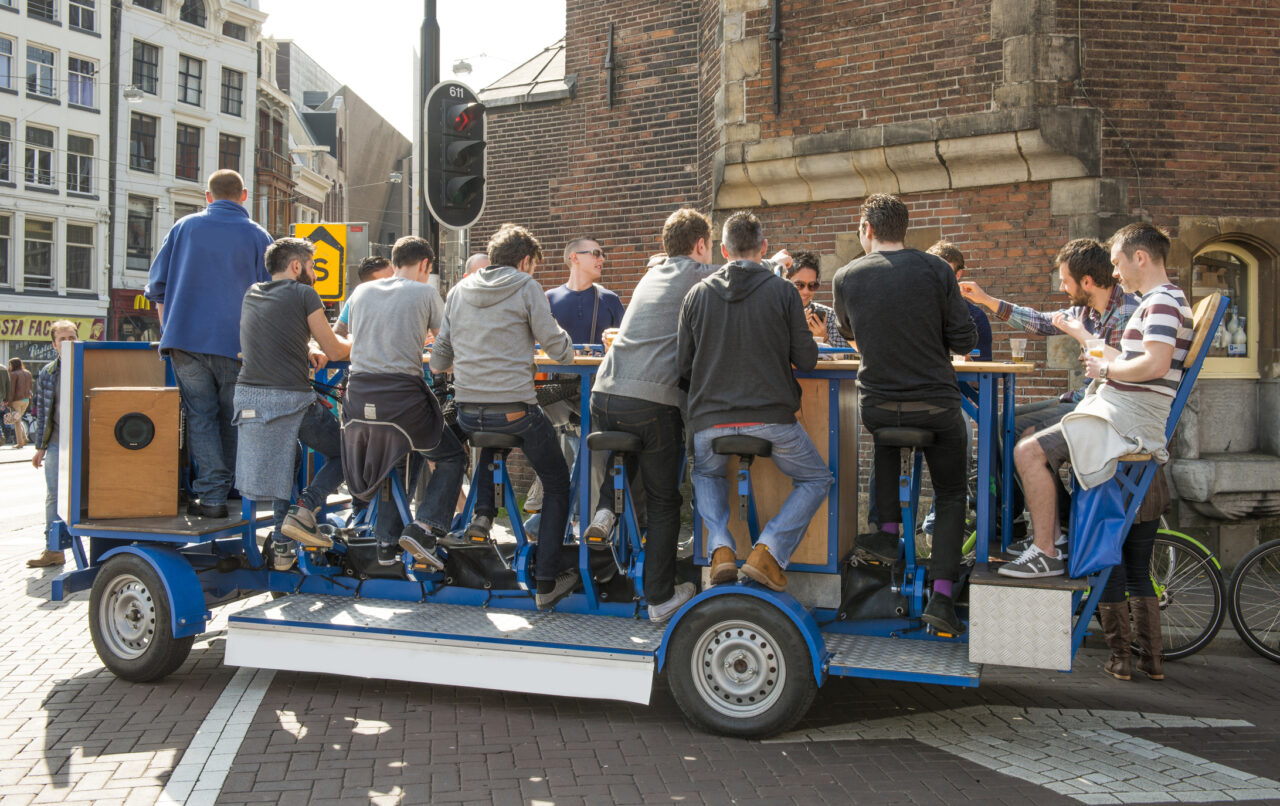 A Guide to Manchester's Party Districts
Manchester isn't just known for football and Oasis. It's also known as one of the UK's most lively party cities. If you're planning a stag do in the city, you'll want to know what areas are best to drink and which are the best to party in. There is no shortage of areas in Manchester to party in and where you can stumble around and explore.
Ancoats
Ancoats isn't a typical stag-do location. It's not packed with clubs and isn't likely to be a hit with most stag parties. However, if you're looking for a quiet daytime drink with your friends, then Ancoats does the job.
Castlefield
Next to Deansgate is Castlefield, incorporating areas such as Liverpool Street and an area north and south of Bridgewater Canal. It's home to plenty of bars and pubs that offer great boozing experiences. Castlefield is especially great in the summertime, thanks to its range of pub gardens.
Deansgate
Deansgate is the party centre in Manchester, the perfect spot for any stag night out. It is bustling with pubs, clubs and great places to wreak havoc! There are plenty of side streets to Deansgate, filled with bars and places to eat, like Quay Street, Jackson's Row and Liverpool Road, which you can explore.
Northern Quarter
Under a mile away from Deansgate is the Northern Quarter, which is filled with excellent craft beers, cocktails and refined pints. The Northern Quarter has everything you'd want for a stag do: traditional pubs and trendy bars. Some of the best places to drink here include the hip PLY, old-fashioned pub The Angel and the chilled Black Dog Ballroom.
Oxford Road
In the south of Manchester, you'll find Oxford Road. It's in the student district of the city around the Uni of Manchester, and as such, it's filled with great student dives and affordable drinks – expect them to be filled with student revellers.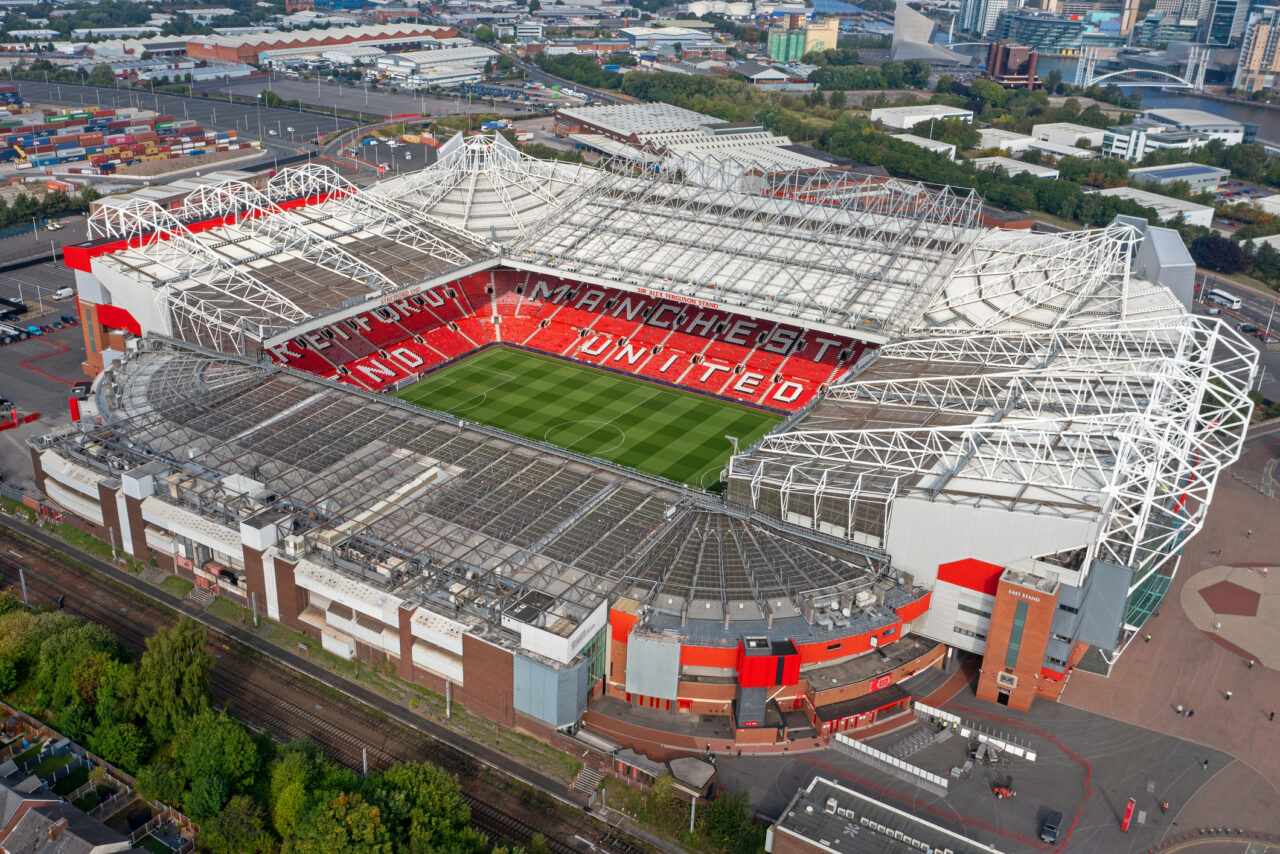 Watch a Game
If you go to Manchester, you'd be remiss to avoid its most important pastime: football. Manchester is the UK's most famous footballing city, dominating the beautiful game from Sir Alex to Pep Guardiola.
Whether you're a red devil or a cityzen, plenty of great games are happening in Manchester for you to attend. Tickets for the bigger clubs like United or City are relatively hard to come by at short notice, but for smaller clubs, like Salford City, tickets are much more affordable and available.
If there are no games in Manchester during the stag do, you can always hop into the National Football Museum, which is a cheap way to spend hours in awe of footy's history; you can even get a photo with the premier league trophy!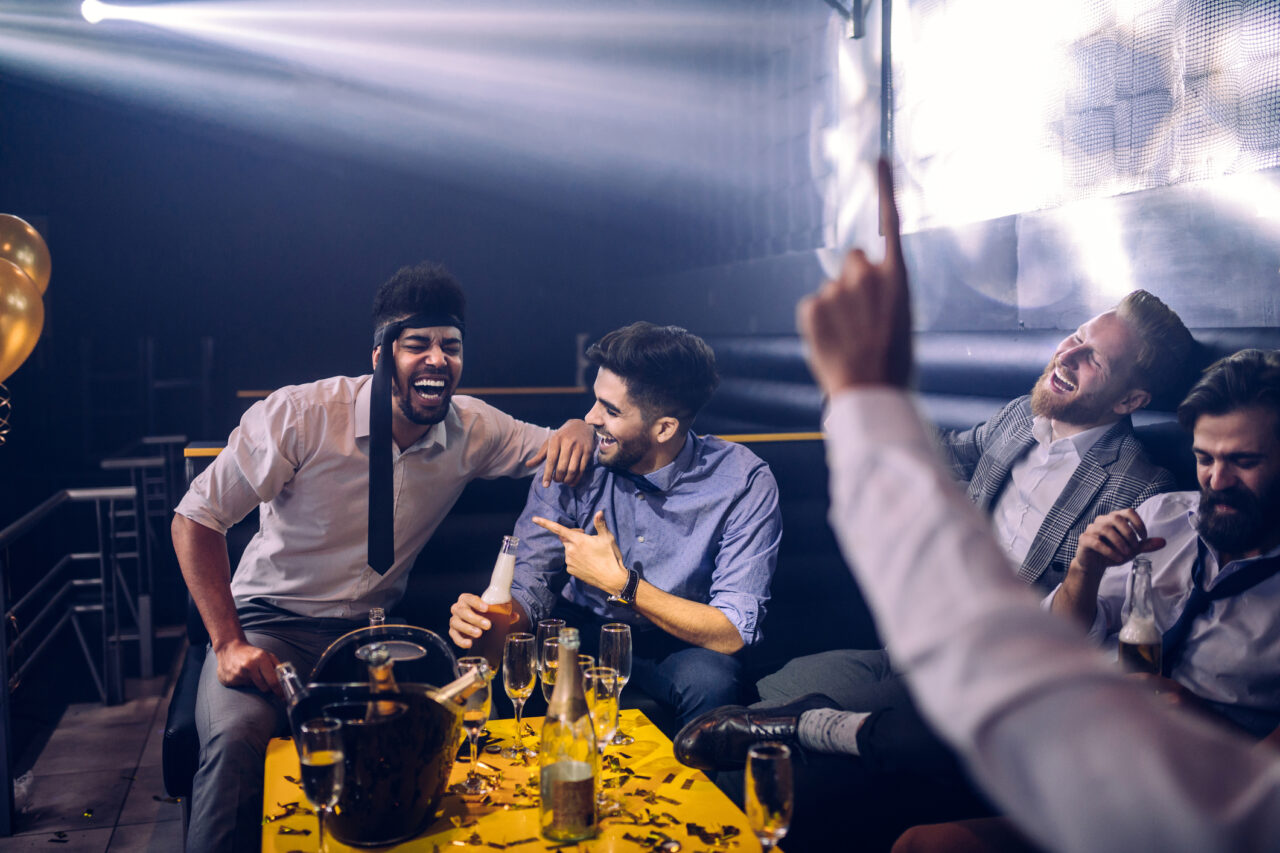 How to Plan a Stag Do in Manchester
Manchester is one of the United Kingdom's hottest locations for a stag do. It has everything a good stag party should have: great clubs, plenty of pubs and a host of group activities, ensuring you'll leave with a smile.
It's important to note that a good stag party is planned far in advance, so start planning as soon as possible. Plan a loose itinerary to ensure you don't waste time; one way to cut back on wasted time is hiring a caterer or private chef with yhangry, ensuring you won't waste time searching for grub.
FAQs

Who pays for the stag night?

Generally speaking, the best man or the stag party members pay for the stag night, but this isn't a strict rule; some grooms pay their way in a stag do.

Is Manchester good for a stag?

With its plethora of clubs, pubs and activities, it should be no surprise that Manchester is a very popular stag location.

Where do footballers drink in Manchester?

It's not uncommon to see some of the Premier League's greatest footballers kicking back and drinking in Deansgate's clubs, such as the Bijou Club.