It's no secret that Liverpool is THE destination for an epic stag weekend. Thanks to its famous nightlife scene and lively atmosphere, this city is a non-stop party hub that just keeps on getting better. Offering more than just bars and clubs, there are endless options for activities and attractions to keep you and your mates entertained.
So why waste your time scouring over locations and stressing over planning the perfect stag do when Liverpool has everything you could ever need? As one of the top UK cities to visit for a stag weekend, we'll explore unmissable Liverpool activities for adults and venues good enough to tempt any best man to get out his credit card.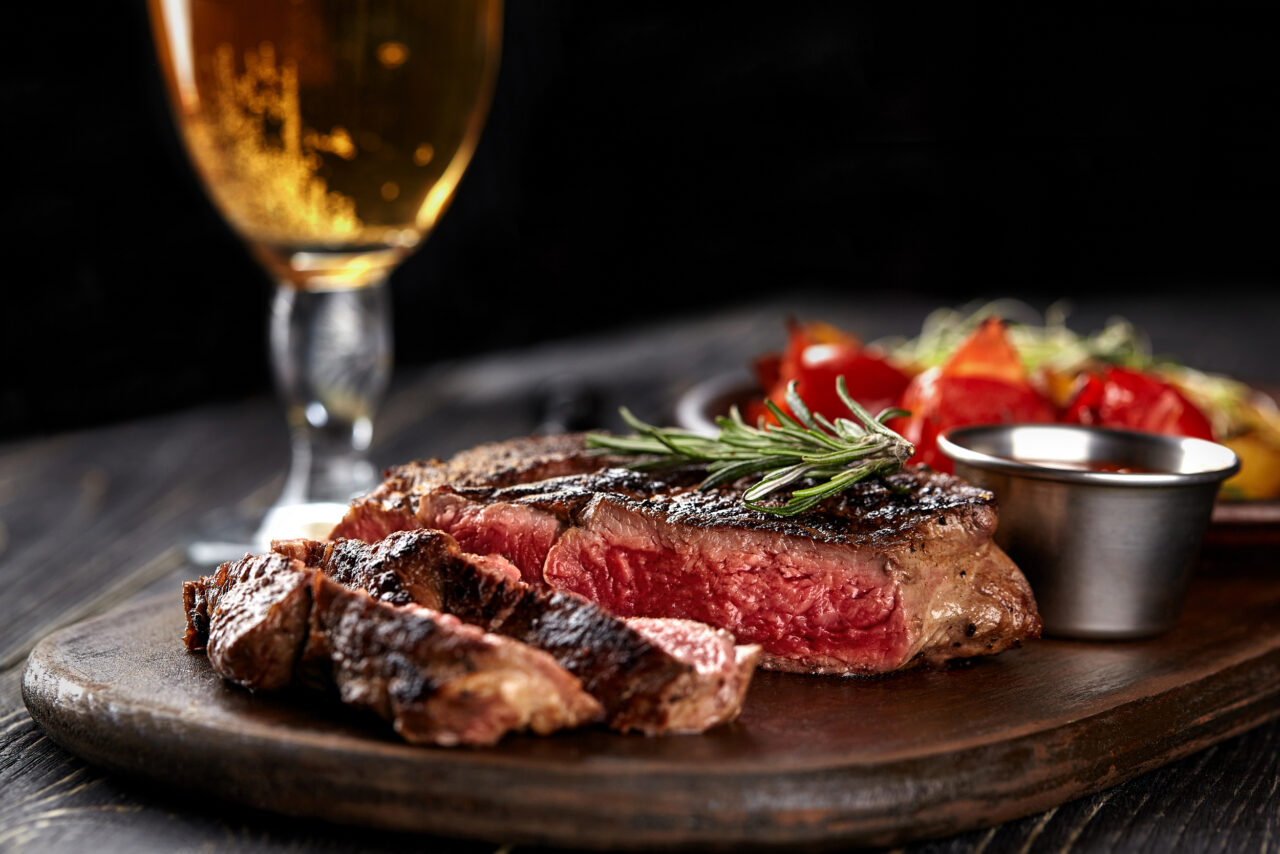 Get Your Own Private Chef through yhangry
There's no better way to kick off a stag do than indulging in a fantastic meal. Get your group fed and fuelled for the night ahead by hiring a chef through yhangry. We understand that food is crucial to keep you going throughout a stag weekend – that's why we connect you with personal catering services in and around Liverpool that offer a range of culinary options from casual snacking to fine dining.
With various cuisines to pick and choose from, including Indian, Italian, Caribbean and many more, get a quote and create the ultimate feast to get your night started before heading out to take on the town. 
Yhangry's chefs are experienced, vetted and ready to cater to your specific requirements, whether they're allergies, dietary restrictions or personal preferences. So sit back and relax while your chef takes care of everything, leaving you with more time to focus on the most crucial part of a stag do – having a great time with the lads.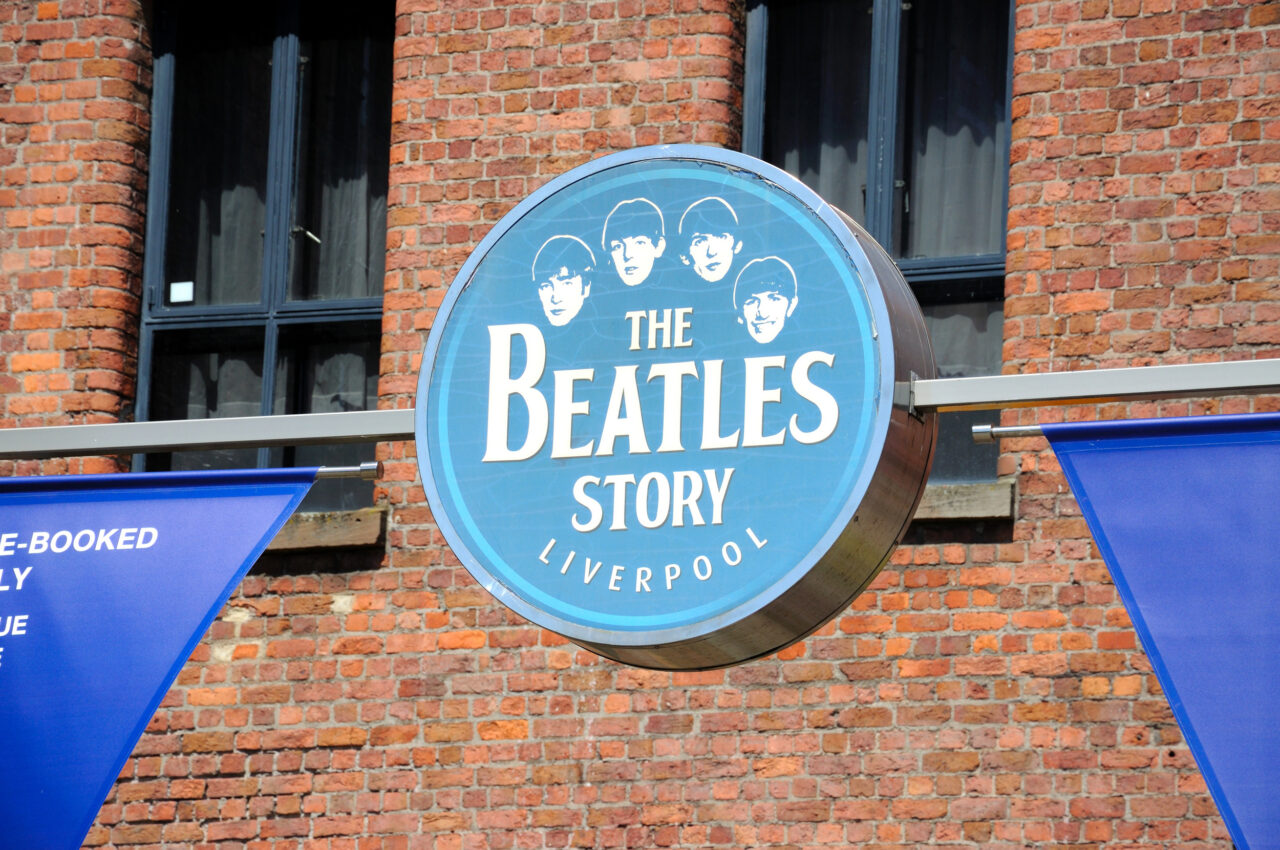 Go on a Beatles Tour
One of the things that the city of Liverpool is most famous for is being the birthplace of The Beatles – one of the most legendary bands in history. If your groom and group of mates are fans of their music or even just music in general, there's no better way to immerse yourself in their fascinating story than by taking a Beatles tour.
Not only will you get to visit the places where the band members spent their formative years and played their first gigs, but you'll also see where they recorded some of their biggest hits.
Experience Liverpool's Nightlife
Looking for fun things to do in Liverpool at night? Then look no further than the city's club scene. Liverpool comes alive at night with its bustling and vibrant streets brimming with clubs, bars, pubs and live music spots. No matter your preferences, there's something for everyone.
Take a stroll down Mathew Street, where you'll find the iconic Cavern Club, where the Beatles played many of their early gigs. With live music and unique decor, this nostalgic bar is brimming with Beatles inspiration and is the perfect setting to enjoy a night filled with drinking, dancing and partying in honour of the groom-to-be.
Soak in the nightlife and check out popular areas like Seel Street, Bold Street and Concert Square for bars and clubs, including Modo. Known as one of the most established bars in Liverpool, Modo offers a diverse range of theme nights, entertainment and customised drinks.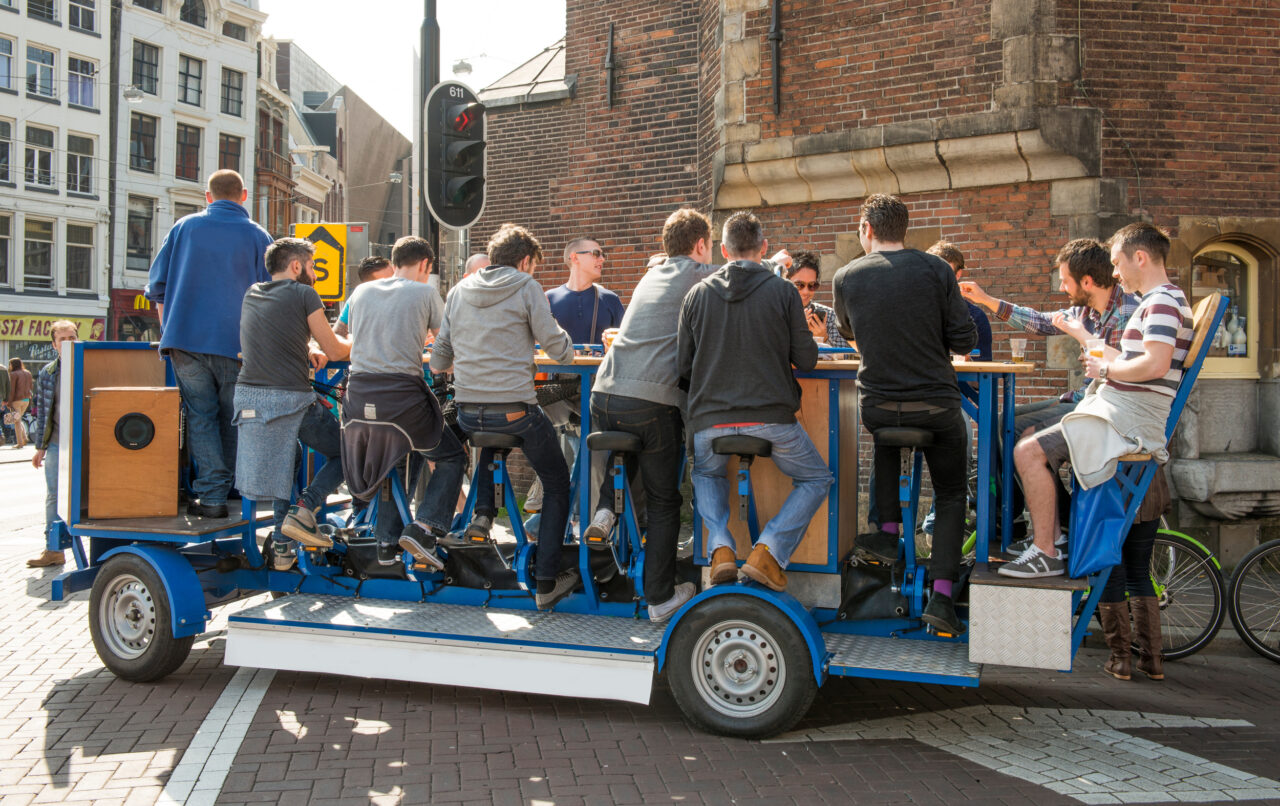 Take a Boozy Beer Bike Tour
Experience the city in a whole new way. If your friendship group is after adventure with a boozy twist, why not hop on a pedal-powered bike tour? Take in Liverpool's many sights as you cycle around the city on a pedal-powered pub on wheels, stopping at various pubs and bars along the way.
Try out Liverpool Beer Bike for a 60-minute ride for up to 14 people on one bike equipped with comfortable chairs, unlimited draft beer, an audio system and even Wi-Fi.
Try Axe Throwing
Let off some pre-wedding steam with axe throwing – a go-to activity for many stag parties. This experience is perfect for any group of guys, regardless of fitness level and is a great way to bond with friends while unleashing your inner warrior.
So gather the gang, get your training on properly throwing an axe and let loose, having a good time hitting the target. There are loads of options in Liverpool, such as Hatchet Harry's Axe Throwing on Gibraltar Row, where you can hone your axe-throwing skills and work up your thirst for a well-deserved drink afterwards.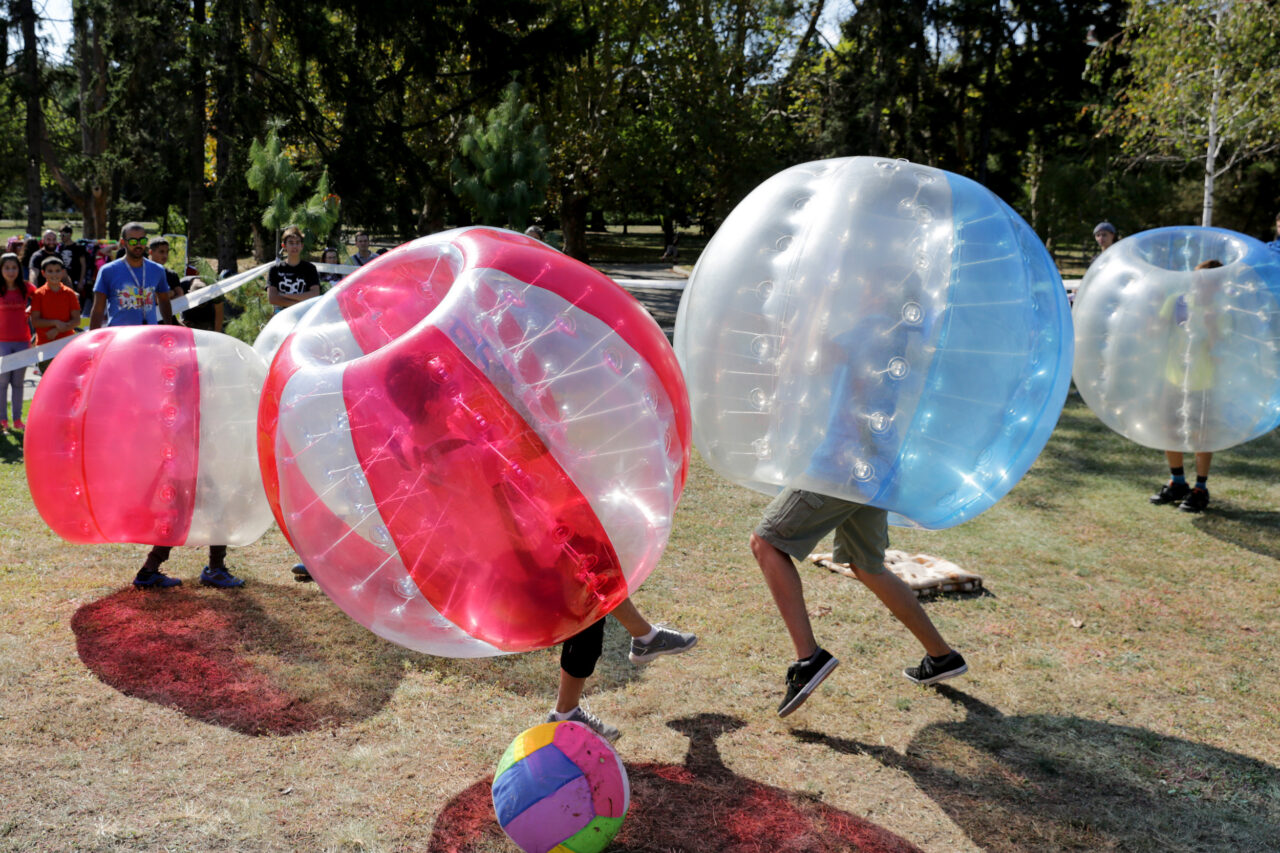 Play Bubble Football
Football AND inflatables – what's not to love? Get ready for a one-of-a-kind 5-a-side game where players put on inflatable balls while playing football that'll leave you in stitches. Also known as Zorb football, your event coordinator will give you a quick rundown of the game before your group puts on their inflatable suits and takes to the pitch to battle it out.
The objective is to score as many goals as possible, made all the more difficult when you can't see your own feet! You'll have a whole pitch reserved for yourselves while your coordinator will supervise the match and keep score. Liverpool offers indoor and outdoor private booking venues, such as Goals on Park Lane and Powerleague Liverpool on Whittle Street.
Play Paintball
If you and the guys love nothing more than being active, look no further than paintball – the time-honoured stag-do activity that never gets old. Not only does it provide the opportunity to bond as a group, but it's also great for stress relief.
Fight for survival and arrange a private session at Ultimate Indoor Paintball, the only indoor paintball arena in Merseyside, with all the advantages of a large outdoor area to stay warm and dry, whatever the weather. Alternatively, opt for one of the many outdoor venues on offer for an epic day out for all.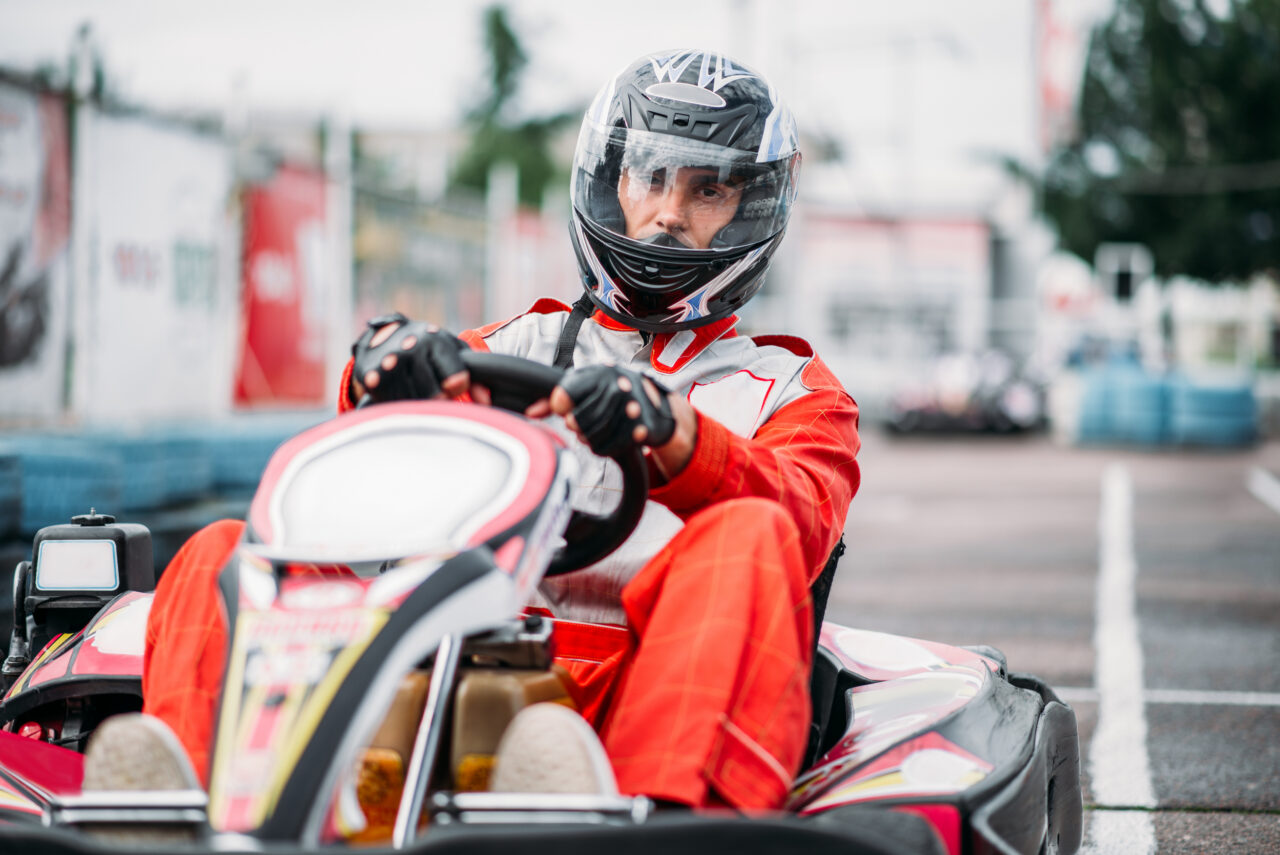 Go Karting
If you have a need for speed, get ready for the ultimate stag-do experience with go-karting. Whether it's indoor or outdoor, Liverpool has no shortage of adrenaline-inducing go-karting tracks, meaning you can reserve a private session and engage in some friendly competition with your mates.
Qualified instructors will provide your group with all the latest safety equipment and go through a thorough safety briefing before it's time to hit the track. Pick from track packages that include authentic F1 driving experiences to determine who in your group is the ultimate champion before racing to the bar.
Go on a Brewery Tour
Discover Liverpool's vibrant craft beer scene with a brewery tour. Explore behind the scenes at various breweries scattered throughout the city, touring the local brew and bottling lines and learning about the beer-making process. Afterwards, treat yourself to a tasting session where you can indulge in some of Liverpool's best ales, lagers and ciders.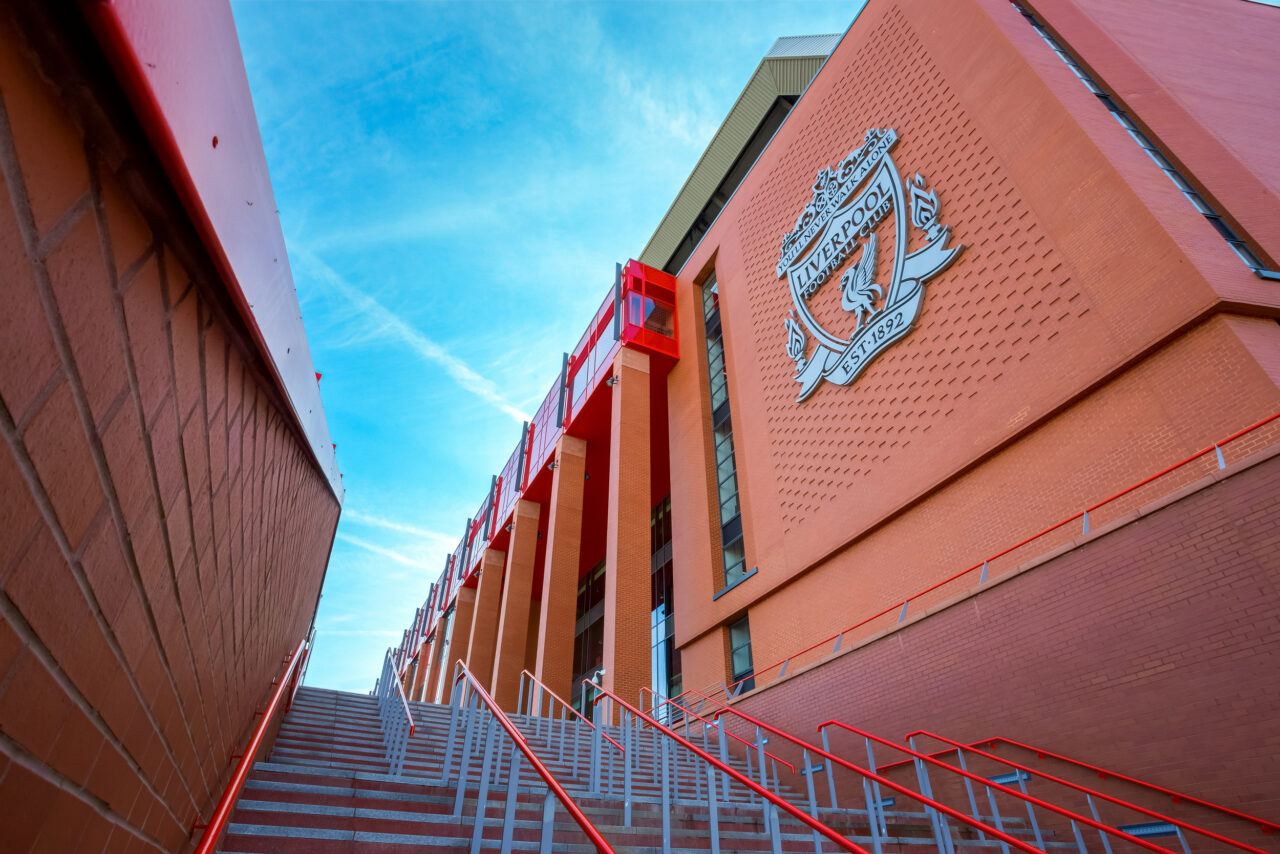 Visit the Anfield Stadium
No Liverpool stag weekend is complete without visiting the iconic Anfield Stadium – especially if your stag supports Liverpool FC. Get a first-hand look at the inner workings of this colossal 54,000-seater stadium and gain exclusive access to areas that aren't usually open to the public. Finish up with a trip to the Liverpool FC Museum, and if you're lucky enough, book match tickets to experience the electric match-day vibes for yourselves.
Fun Activities in Liverpool
There's no shortage of fun things to do in Liverpool, with an endless range of stag activities guaranteed to cater to everyone's interests. Start the celebration by hiring your very own private chef from the yhangry platform for some mouth-watering food to get your energy levels up for the day and night ahead.
You can take a tour of the famous Anfield Stadium, let off some steam with axe throwing and paintballing or experience the city's lively clubs and music spots. Whatever your pick, the city's iconic landmarks and vibrant nightlife make it ideal for those looking for something new and creating unforgettable memories.
FAQs

Is Liverpool good for a stag?

Liverpool is an absolute goldmine for stag-do activities, leaving your group of mates with plenty to do. From experiencing the city's nightlife to going on a Beatles tour and visiting the Anfield Stadium, Liverpool has something that will cater to everyone's preferences.

How many is too many for a stag?

Most stag dos have 12-16 people in their group on average. Having any more than 16 will make the event challenging to manage.

When should you book a stag party?

Most best men will look to book the stag do around 2-6 weeks before the wedding, which will give you some idea of when to book your accommodation and events. The earlier you plan and book everything, the better, as it will give your mates enough time to save money and book time off work.