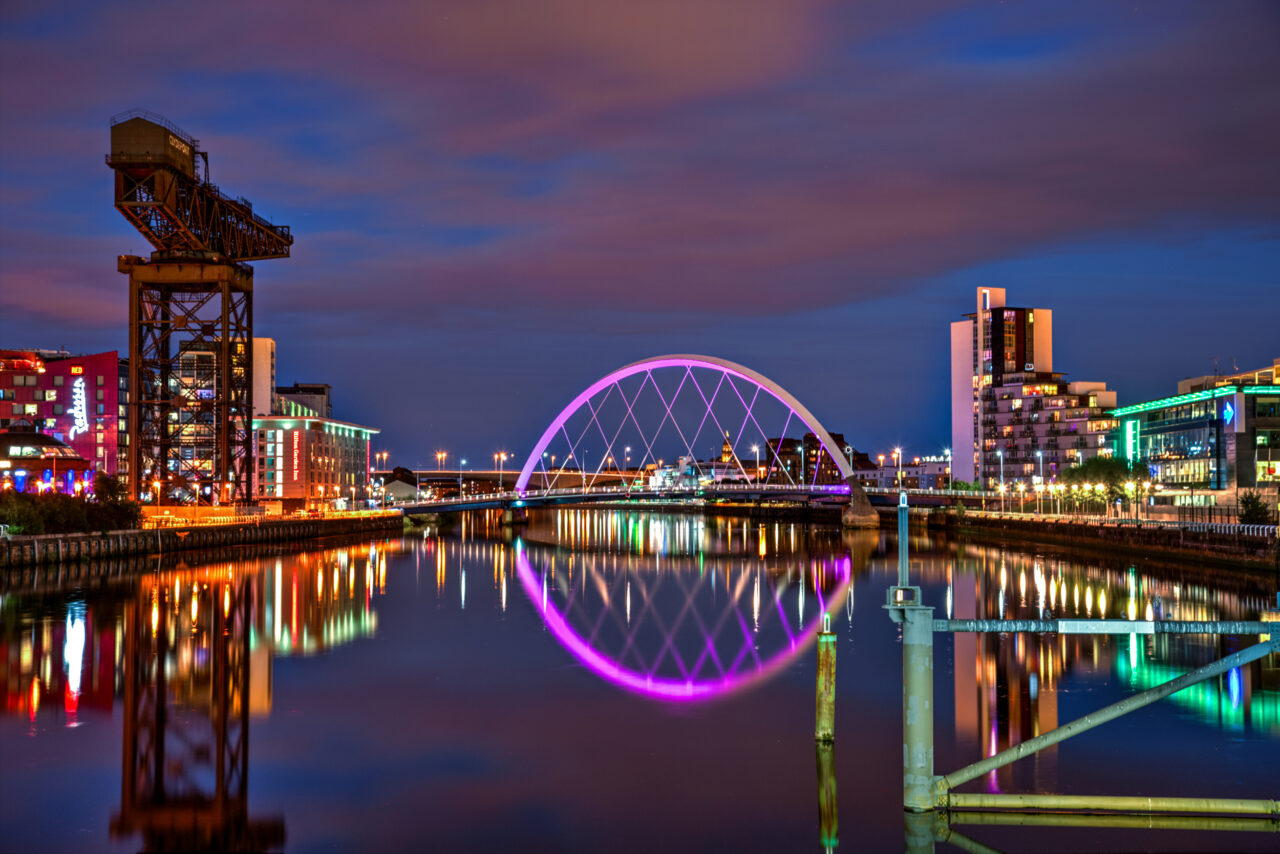 Looking for an epic stag do with the boys? Or some inspiration for awesome stag party ideas? Then Glasgow is the place to be! This lively Scottish city is the ultimate destination for a weekend full of adventure and excitement – the options are endless.
From tasting the local whiskey to discovering the city's historical castles, Glasgow has something for every taste and budget, whether you're looking to party hard or spend a relaxing day on the golf course. So gather the gang and get set for an unforgettable stag do. Read on to discover the top group activities in Glasgow.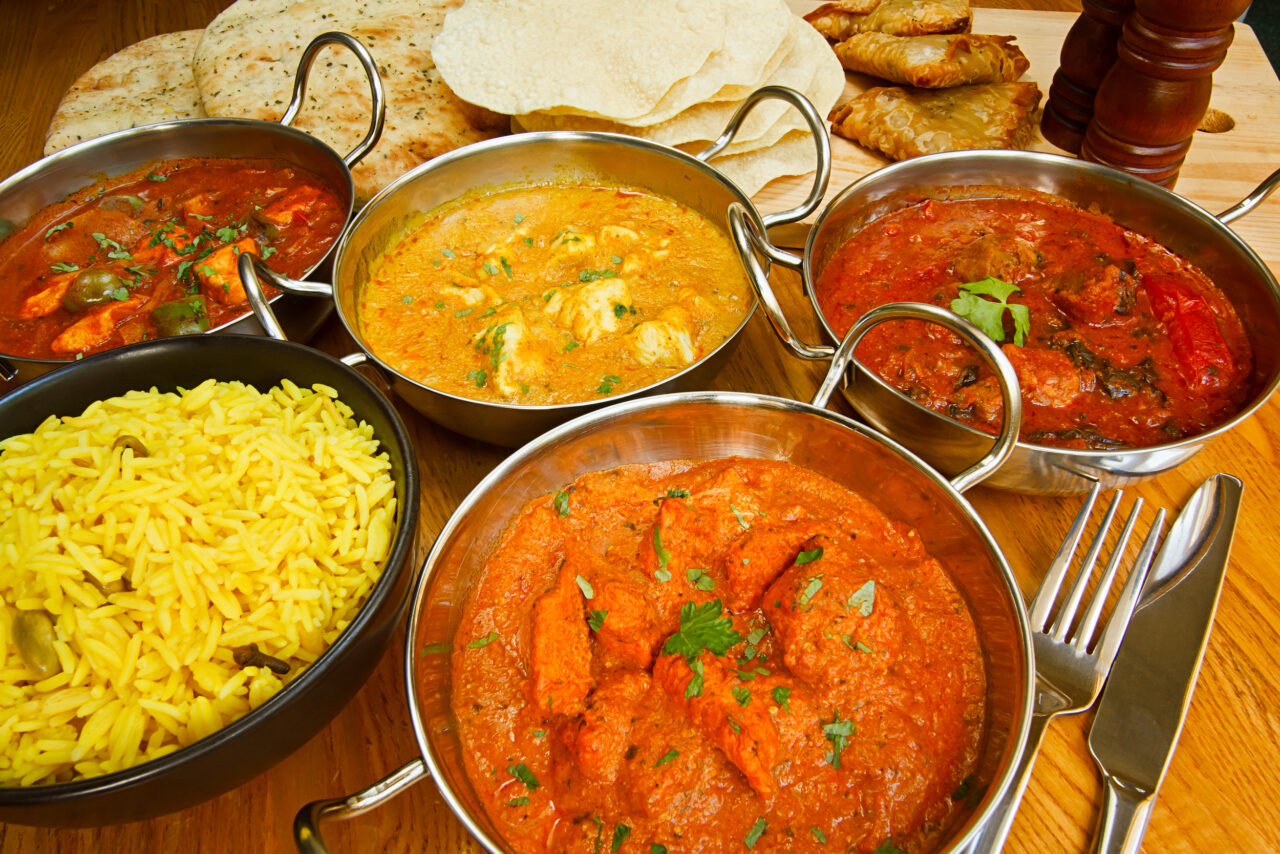 Fill Up on Delicious Food with yhangry
Stag do's are often associated with stereotypical rowdy parties and excessive drinking – but that doesn't mean you can't opt for something a touch more on the sophisticated side. Consider booking a private chef or caterer through yhangry for a more upscale approach to your celebration.
You and your group can savour mouth-watering cuisine from the comforts of your very own home. So why go through the hassle of finding a restaurant that'll work for everyone, booking tables and queuing outside when you can indulge in a gourmet feast tailored exclusively for you and your chums? It's also a great way to include those who may not be interested in the clubbing and drinking scene but still want to be part of the fun.
Experienced and qualified chefs will take care of everything from the cooking to the cleaning, freeing up your time to concentrate on the groom and the rest of the weekend. Plus, you can enjoy a more intimate and laid-back atmosphere, far from the loud noise and commotion of a busy, fast-paced restaurant.
Simply choose a chef, select a menu and relax while the caterer takes care of everything. So get a quote today and tick the food off your stag do to-do list.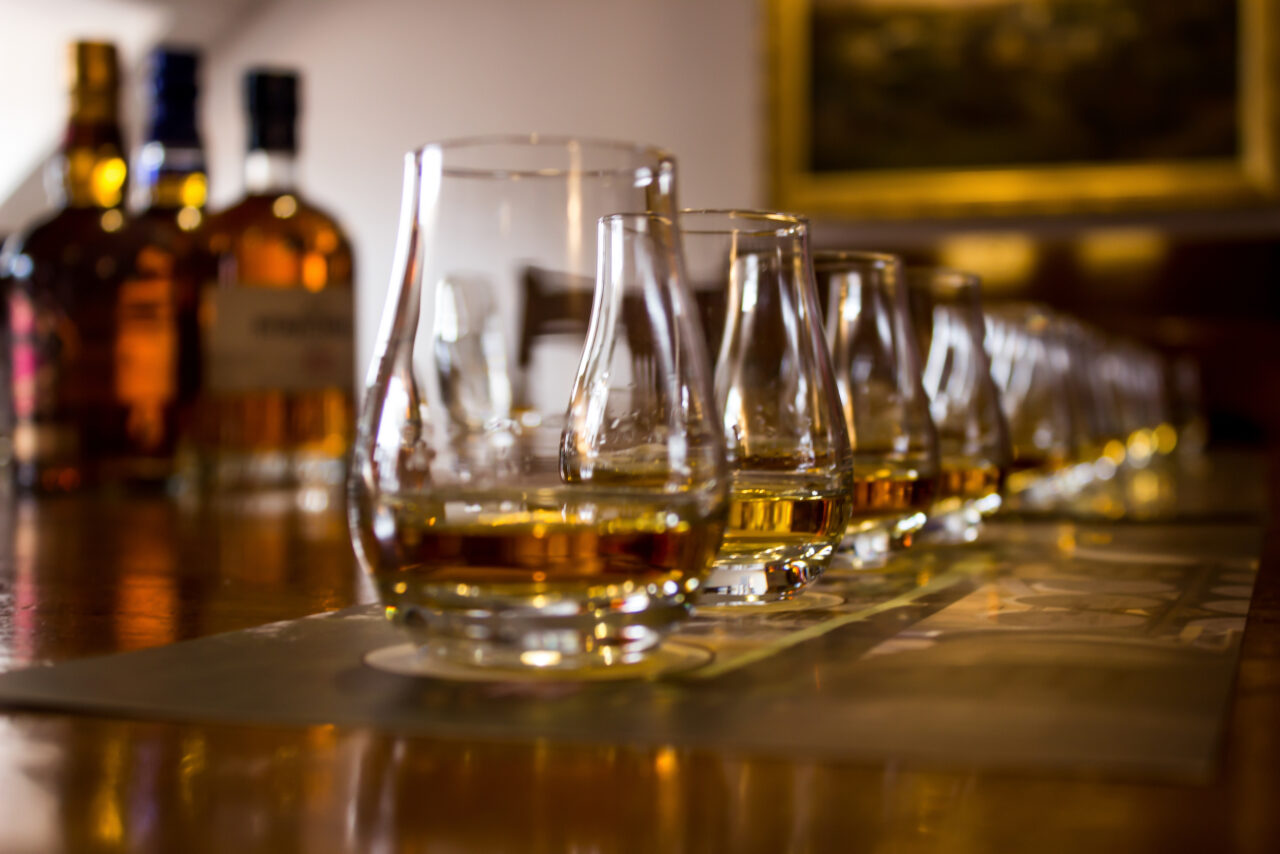 Go Whisky Tasting
Add a bit of flavour to the celebration with whiskey tasting. Glasgow boasts an extensive range of whiskey distilleries and bars where you can savour the finest selection of this beloved Scottish beverage. If you consider yourself something of a connoisseur, you can't miss giving The Pot Still, The Ben Nevis or The Bon Accord a visit.
Immerse yourself in the world of Scotch whisky production with distillery tour day trips where you'll be shown how whiskey ages, gain knowledge on the rich history and manufacturing process of one of Scotland's greatest exports and learn to taste like a pro.
Play a Game of Golf
If the groom loves to golf and wants to have a game on his weekend, consider hitting the links at one of Glasgow's top-notch courses. The city boasts some of the best golf courses in the world, including the world-famous Turnberry and the prestigious Royal Troon – an 18-hole championship golf course guaranteed to meet every golf enthusiast's needs.
Gather the gang and book a tee time to make the most of your day on the green, facing challenges from natural obstacles and sand bunkers for a day you won't forget in a hurry.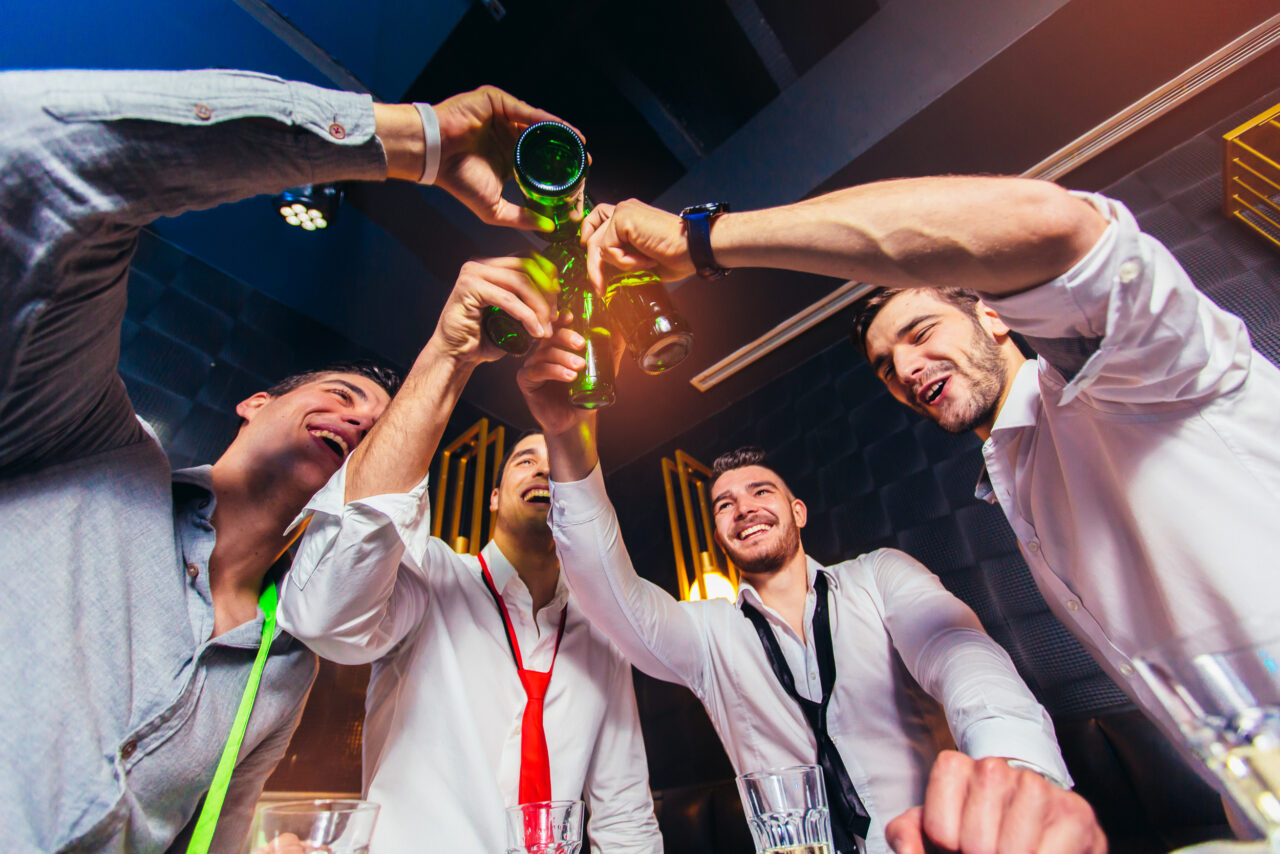 Go on a Pub Crawl
Glasgow's pub culture is booming and features an abundance of classic pubs, hip bars, clubs and live music venues dotted throughout the city. Some of the best bars in Glasgow for a stag do include The Sanctuary. Located in the city's West End, this bar and nightclub has one of Glasgow's best kitted-out beer gardens that will cater to all your needs.
Head down to Innis & Gunn for some delicious craft beer or check out the Inn Deep, a go-to for all Glasgow pub crawls thanks to its offerings of craft beers, live music and tasty food situated on the banks of the River Kelvin. Whether you choose to research and plan your own course for the night or prefer to take part in a guided tour, you're sure to discover some true gems.
Enjoy a Comedy Show
If you're looking for a good laugh, then be sure to check out The Stand Comedy Club. Their live comedy show is hands down one of the best places in Glasgow for non-stop laughs with your mates. Centrally located on Woodlands Road, book your tickets now and don't miss out on the chance to attend one of their upcoming shows.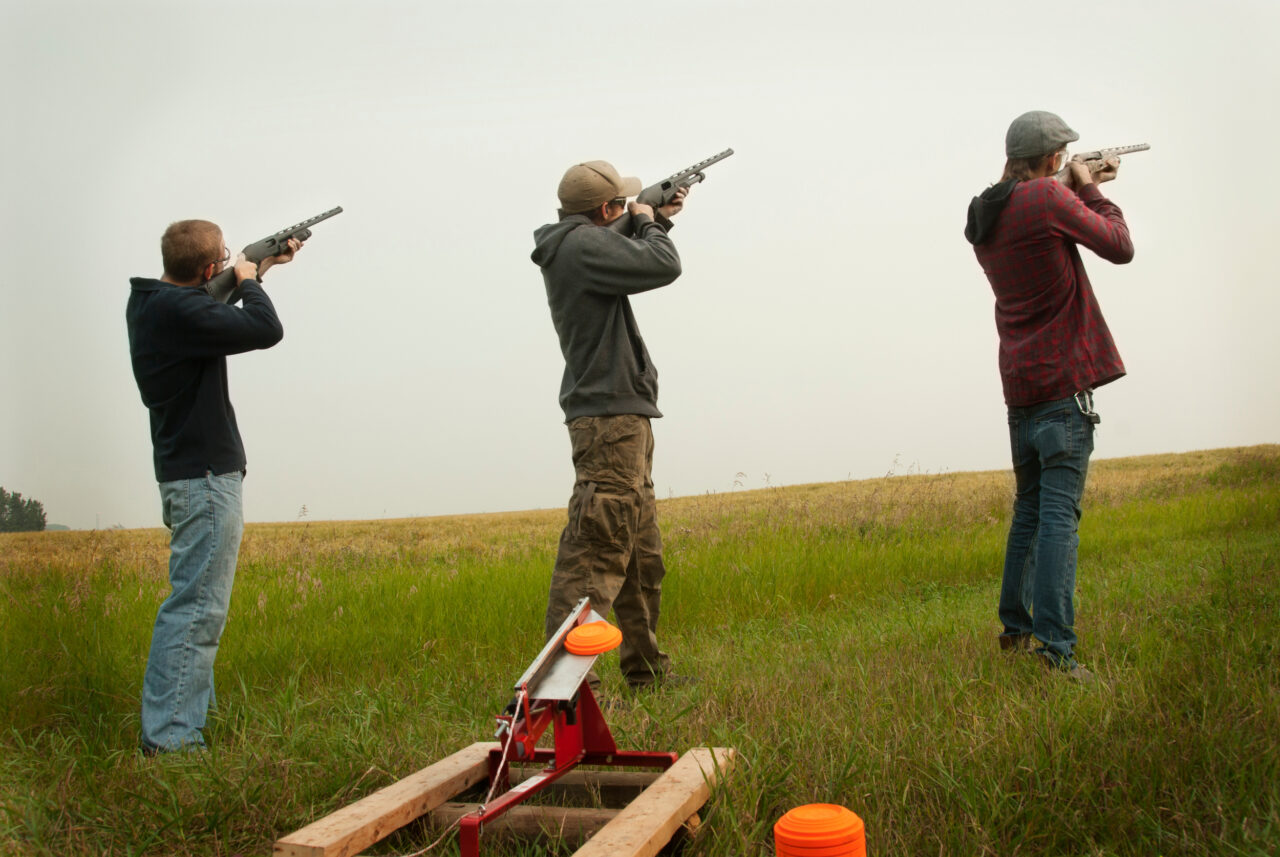 Try Clay Pigeon Shooting
Try something different by giving clay pigeon shooting a go with Loch Lomond Shooting School, located just 30 minutes north of Glasgow. The school delivers personalised events for stag parties, providing half or full-day events and activities that include archery, falconry and blind driving in a safe and friendly environment.
To top it off, they also provide catering services with refreshments between events. So learn all about the fundamentals of shooting and put your abilities to the test against fast-moving clay targets with this one-of-a-kind experience that's a fun challenge for all.
Go Clubbing in the West End
Glasgow's West End is renowned for its vibrant nightlife, offering such a wide range of bars, clubs and music venues that you'll never run out of entertainment options. The West End offers something for everybody, no matter your preferences.
Among the top favourites are SWG3, a raving haven, The Sanctuary with one of the best beer gardens in the city, as well as a secret bar for VIPs, and The Garage, Scotland's biggest nightclub. So whether you want to unwind or party hard, take your pick and dance the night away with the lads.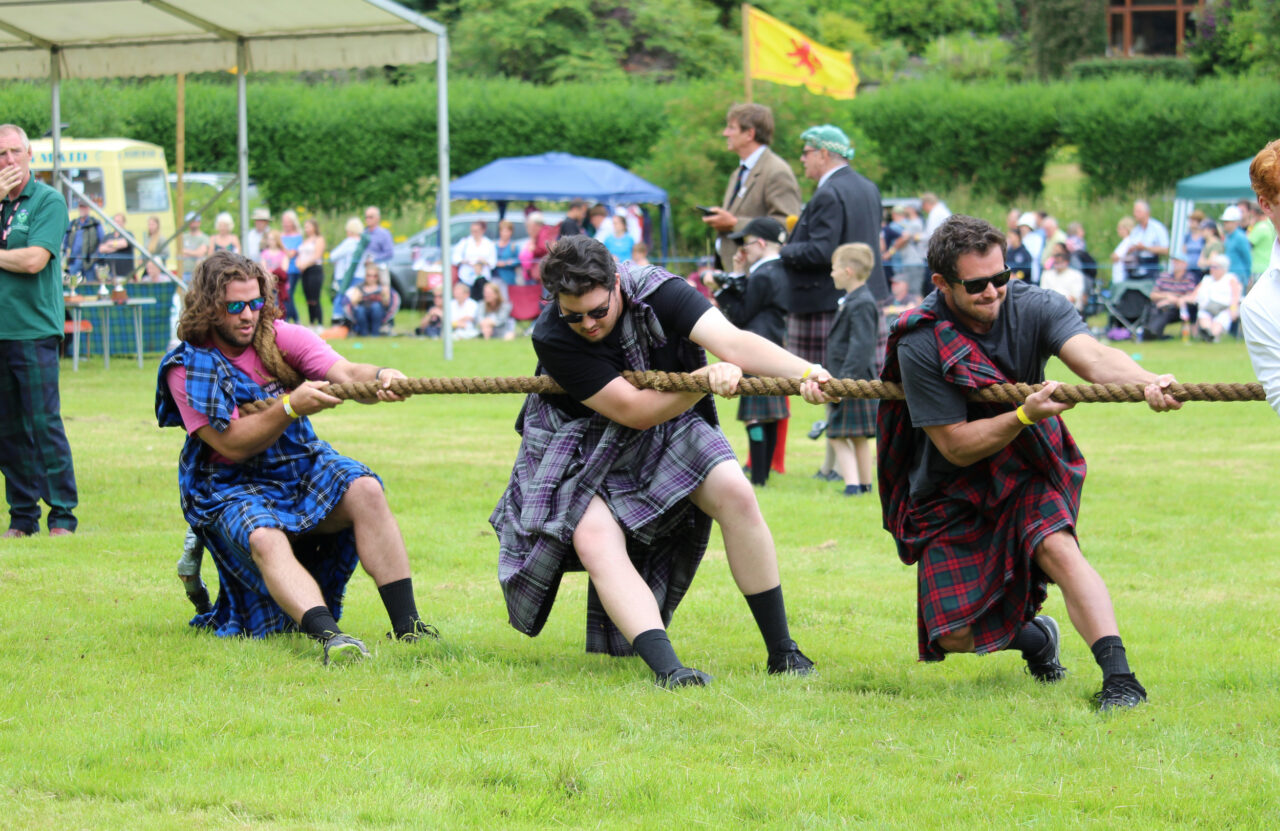 Plan Your Own Mini Highland Games
Commemorate Scottish heritage and get your blood pumping and your competitive spirit soaring by participating in mini Highland games – the ultimate test of manliness. You can either plan your own in one of Glasgow's stunning parks or choose from the many organisers online who can set the whole day up for you.
Split into teams and take on a series of epic challenges, all dressed up in tartan while bagpipes play in the background. Not only is it a unique experience, but it's also a great way to bond with your friends and stag before the big wedding day while celebrating Scottish culture. If you're looking for epic stag activities in Glasgow, it doesn't come much better than this!
Play a Game of Bubble Football
Zorb football is the ultimate combination of fun and sports. Football lovers, brace yourselves for a unique 5-a-side game that involves inflatable balls and lots of laughs. Playing football dressed in inflatable balls? It doesn't get much better than that – but with limited visibility, scoring a goal isn't quite as easy as it sounds.
Your group will have exclusive access to the pitch, and your coordinator will keep an eye on the game and maintain the score while your team battles it out on the field. An ideal stag-do activity; it's a surefire way to work up a thirst for later.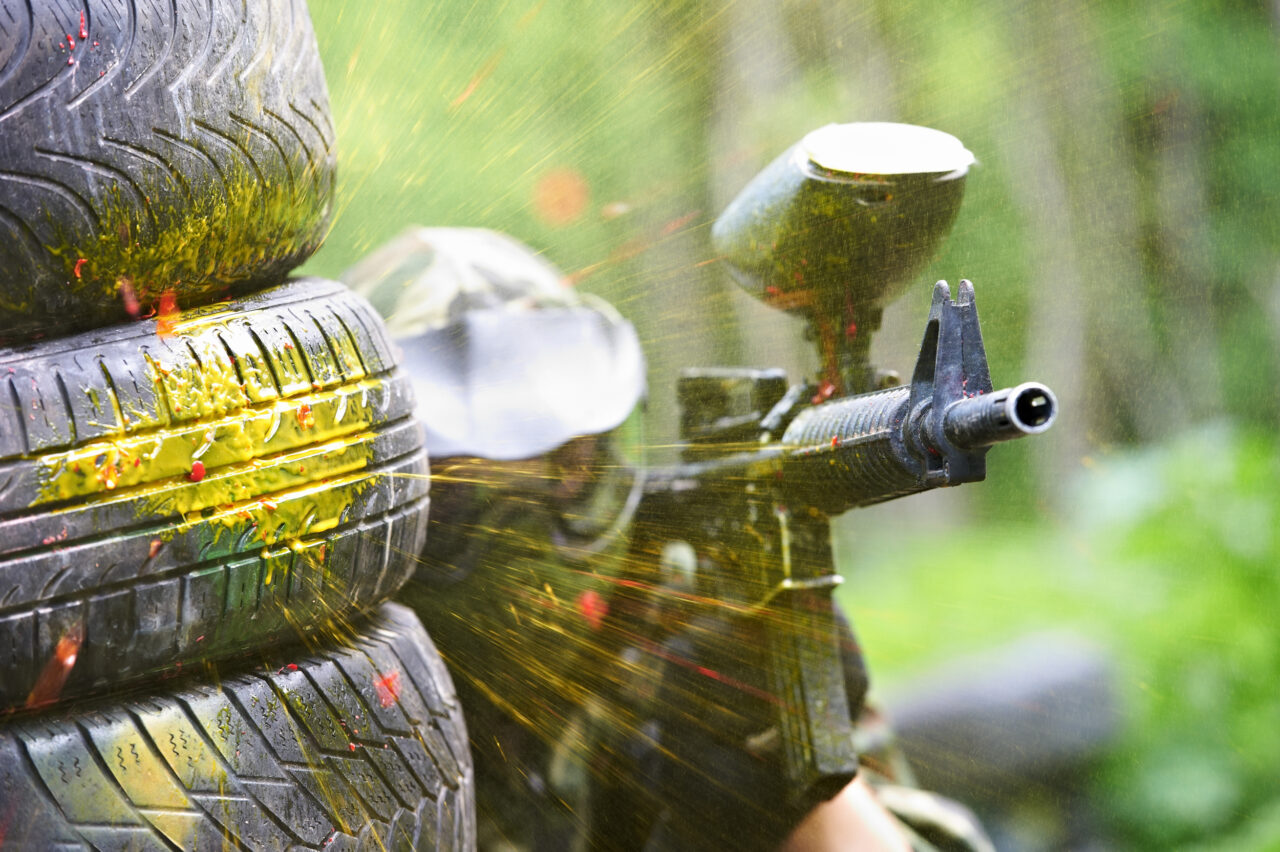 Play Paintball
On the hunt for an action-packed stag activity? Give Delta Force Paintball Glasgow a shot and engage in the exhilarating game of paintball with the lads. Create unforgettable memories and maybe a bruise or two while running around and splattering paint all over each other. The result? Lots of amusing moments and guaranteed laughs, all while bringing your guy group closer together before the big day.
Epic Glasgow Stag Dos
Famous for its vibrant nightlife and welcoming atmosphere, Glasgow is the perfect location to give the groom the best send-off you can. The bustling port city boasts a wide range of activities that cater to everyone's needs and preferences for an unforgettable stag do.
Unleash your adventurous side during the day with exciting activities such as paintball, bubble football and taking part in your own mini Highland games and conclude it with a wild last night of freedom at the many clubs and pubs throughout the city. So rally up the lads and get ready to embark on an epic stag do in Glasgow – you won't regret it.
FAQs

Is Glasgow good for a stag do?

Glasgow is one of the UK's most famous spots for nightlife, making it an ideal location for an unforgettable bachelor party. The vibrant Scottish city is home to friendly locals and offers a wide variety of day-time activities, meaning there's something for everyone.

Should the stag pay for his stag weekend?

While there are no hard and fast rules, one study found that 58% of best men thought the stag should go for free. Ultimately, it's down to the group or person organising the stag to decide.

When should you book a stag party?

Most best men will look to book the stag do around 2-6 weeks before the wedding, which will give you some idea of when to book your accommodation and events. The earlier you plan and book everything, the better, as it will give your mates enough time to save money and book time off work.