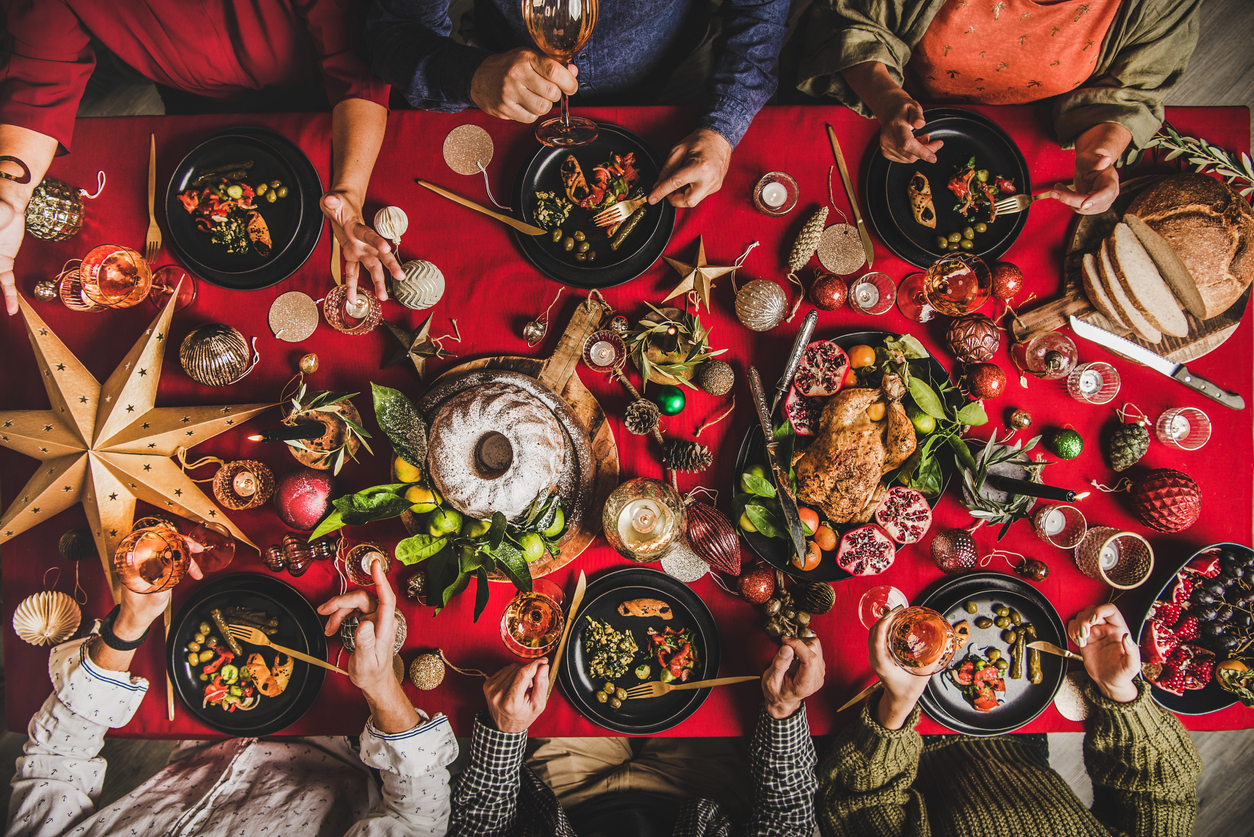 As we bid adieu to the year, the pressure to make the last night memorable increases. Food isn't just about satiating hunger, especially on occasions as monumental as New Year's Eve. It's an experience, a journey of flavours that can make or break your celebration. In this article, we bring you ten mesmerising food ideas to elevate your festivities and mark the beginning of the New Year in style. But first, you'll need a caterer.
Hire a New Year's Eve Caterer – yhangry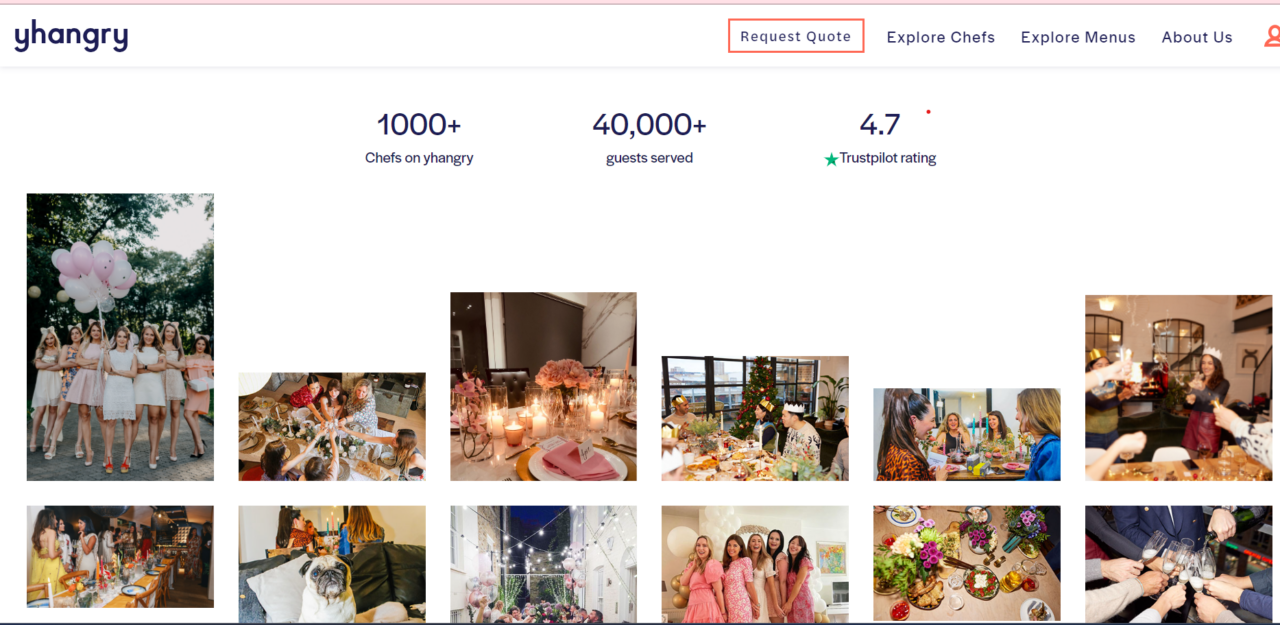 Ready to host a New Year's Eve party that sets the gold standard for celebrations? Look no further than yhangry – your passport to culinary brilliance and unforgettable evenings.
New Year's Eve parties are not just about the countdown; they're about creating everlasting memories. You've nailed down the venue, playlist, and decorations, but what about the food? Enter yhangry, your culinary dream team. We're not just caterers; we're experience creators. Our elite line-up of chefs and gastronomic experts are trained to turn every dish into a masterpiece that complements your event's vibe.
Picture this: A tantalising feast that makes even the most discerning palate sing praises. Our versatile chefs are adept at curating menus tailored to your event's theme, dietary requirements, and personal tastes. Whether you're envisaging a grand buffet or a sophisticated sit-down dinner, we've got you covered.
With yhangry, kitchen woes are a thing of the past. We manage every culinary detail from start to finish – handpicking the finest ingredients, crafting visually stunning dishes, and ensuring impeccable service. As the clock ticks closer to midnight, you won't have to worry about anything but enjoying the company of your loved ones and dancing into the New Year.
Don't settle for anything less than spectacular. Browse through our chefs' profiles and request a free quote today. Make this New Year's Eve the one everyone talks about – for all the right reasons.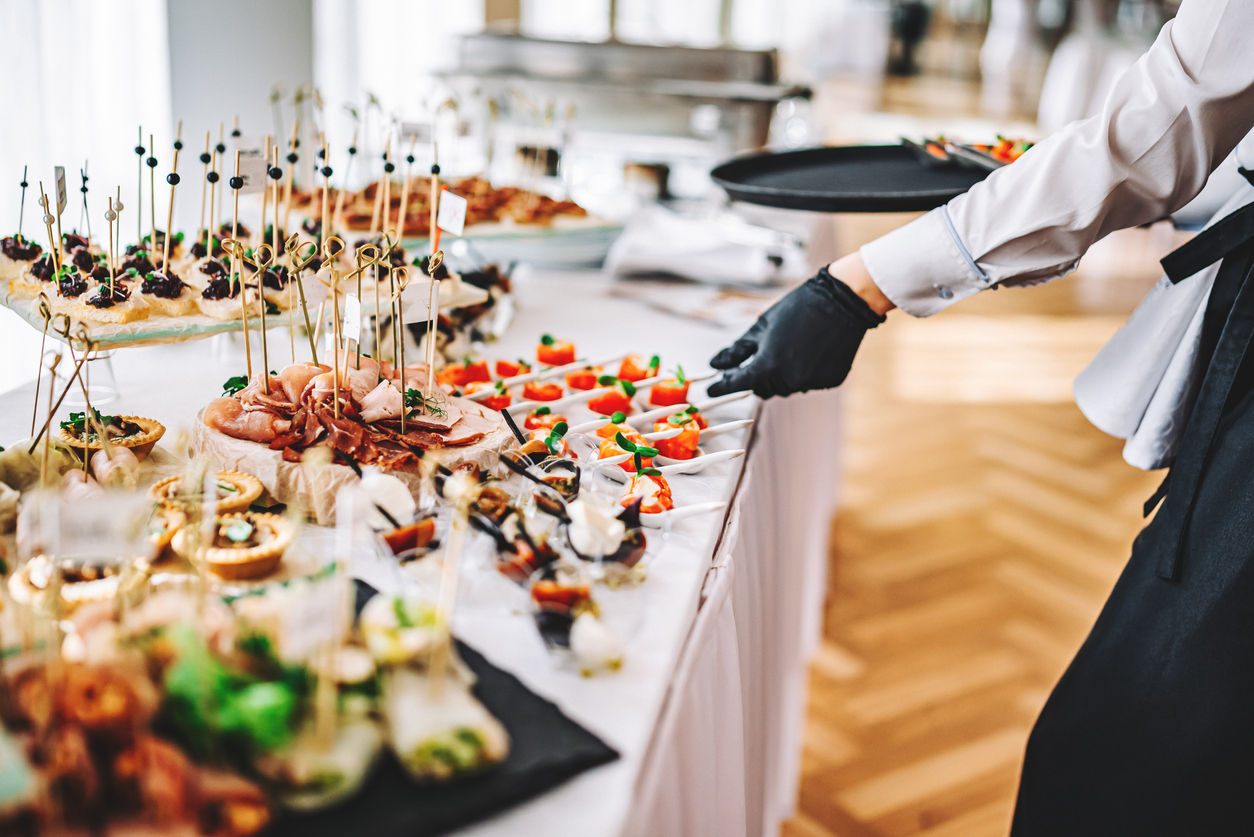 12 Luxurious Party Food Ideas for a New Year's Eve Party
Here are some amazing party food ideas for your New Year's Eve soiree:
1. Champagne-Infused Oysters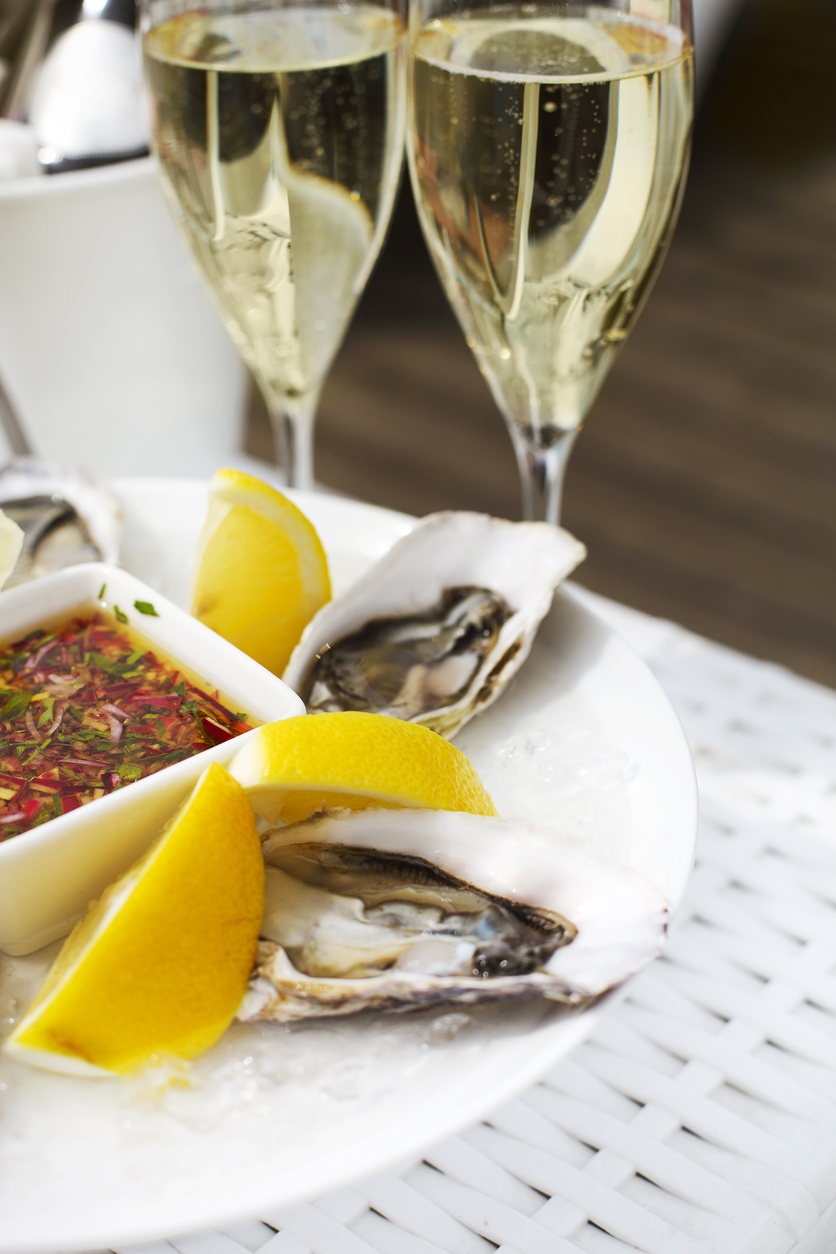 Oysters have always held an air of luxury, revered as a delicacy by many cultures. Historically seen as an aphrodisiac, they are perfect for special occasions. With their salty, metallic taste reminiscent of the sea, oysters offer a pure experience. Introducing champagne into the mix elevates this experience; the effervescence of the bubbly, combined with its refined taste, creates a mignonette that enhances the oyster's natural flavour. Set on a bed of crushed ice with a segment of lemon on the side, it becomes a visual treat, each oyster promising an experience that's fresh yet intoxicating, much like the beginning of a new year.
2. Truffle Arancini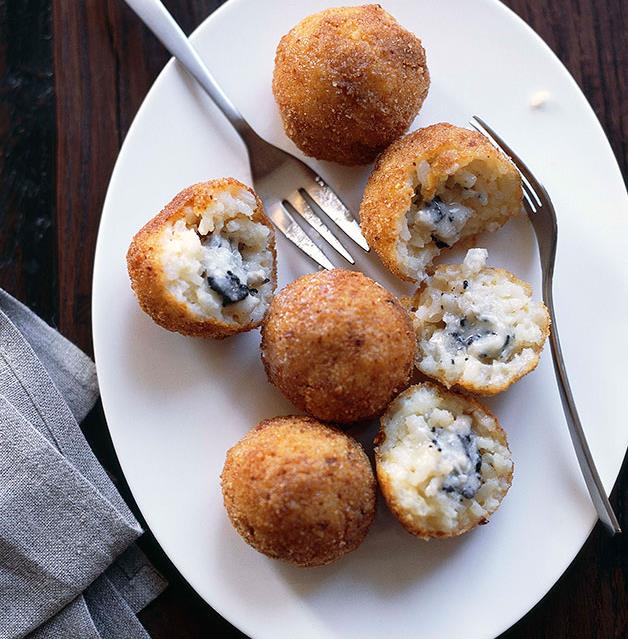 Deep in the heart of Italy, rice and cheese merge in a passionate embrace to give birth to arancini. This deep-fried risotto ball is traditionally filled with cheese, meat, or peas. The introduction of truffles, however, is a game-changer. Truffles have a unique aroma and taste profile known as 'black gold' in the culinary world. Combined with the creamy heart of the arancini, every bite takes you on a journey – from the crisp exterior, sinking into the soft risotto, and culminating at the earthy truffle centre.
3. Lobster Thermidor Tarts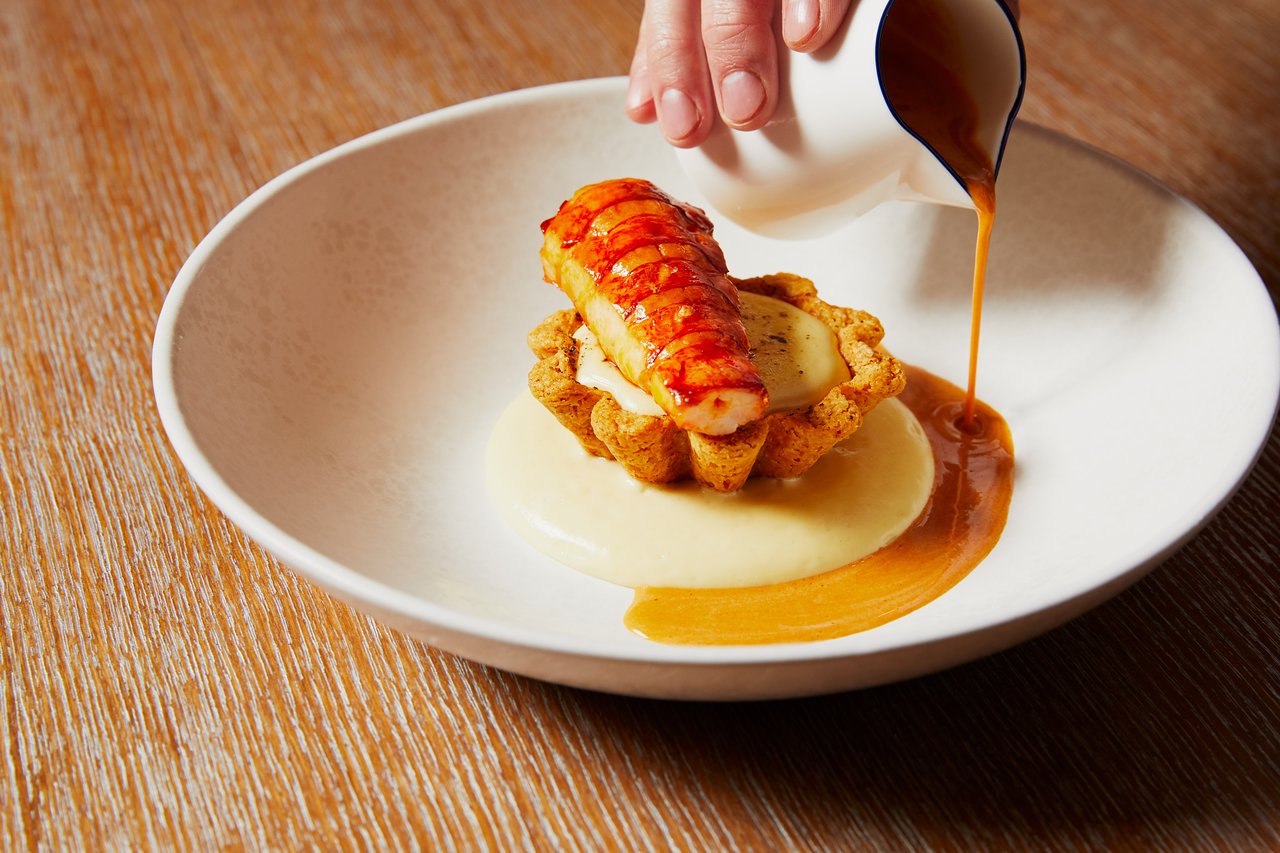 The French have always known how to celebrate in style, and lobster thermidor is a shining example. A dish of undeniable luxury, it involves succulent lobster meat, mustard, brandy, and a creamy béchamel sauce. While traditionally served in a lobster shell, adapting it into tart form introduces a playful twist. The buttery, flaky, sour crust is the first sensation, followed by the decadent, umami-rich lobster filling. Each bite feels like a happy celebration of the sea and the land.
4. Prosciutto-Wrapped Figs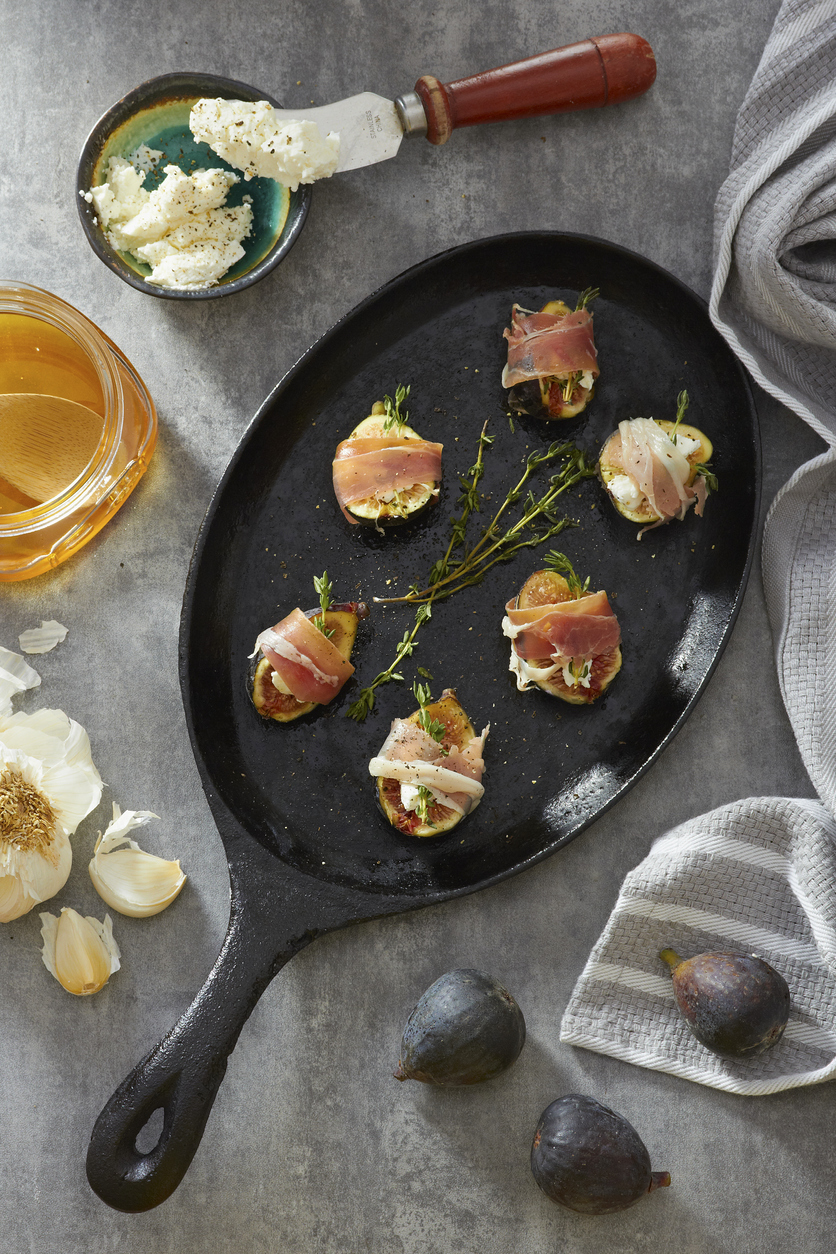 Nature's sweetness wrapped in a savoury embrace – that's the allure of prosciutto-wrapped figs. With their honeyed sweetness and soft texture, figs find the perfect partner in prosciutto's salted depths. The figs caramelise slightly when baked, intensifying their sweetness, while the prosciutto becomes crisp. This dish is a dance of contrasts, where the sweet, salty, soft, and crisp come together harmoniously. Thus, it will elevate the status of any party, especially one thrown on New Year's Eve.
5. Caviar-Topped Deviled Eggs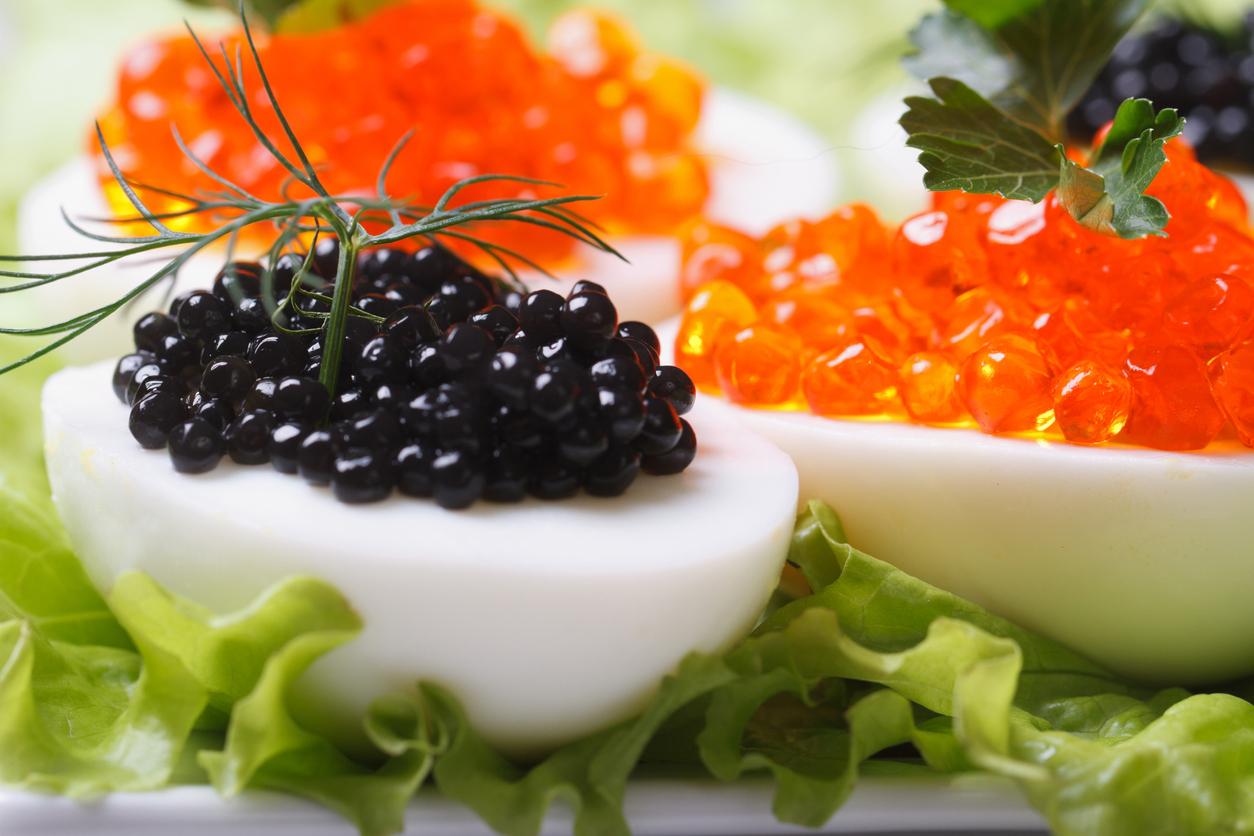 Deviled eggs are a nod to nostalgia, a classic that's been gracing tables for decades. Their creamy yolk filling, with just the right touch of spice, has always been irresistible. Yet, when topped with a spoonful of caviar, they transcend their humble roots. With its saline pop, caviar adds a layer of indulgence, making this dish a conversation starter and an unforgettable bite. Who wouldn't want to start the new year with a mouthful of the most exotic meal?
6. Gourmet Cheese Platter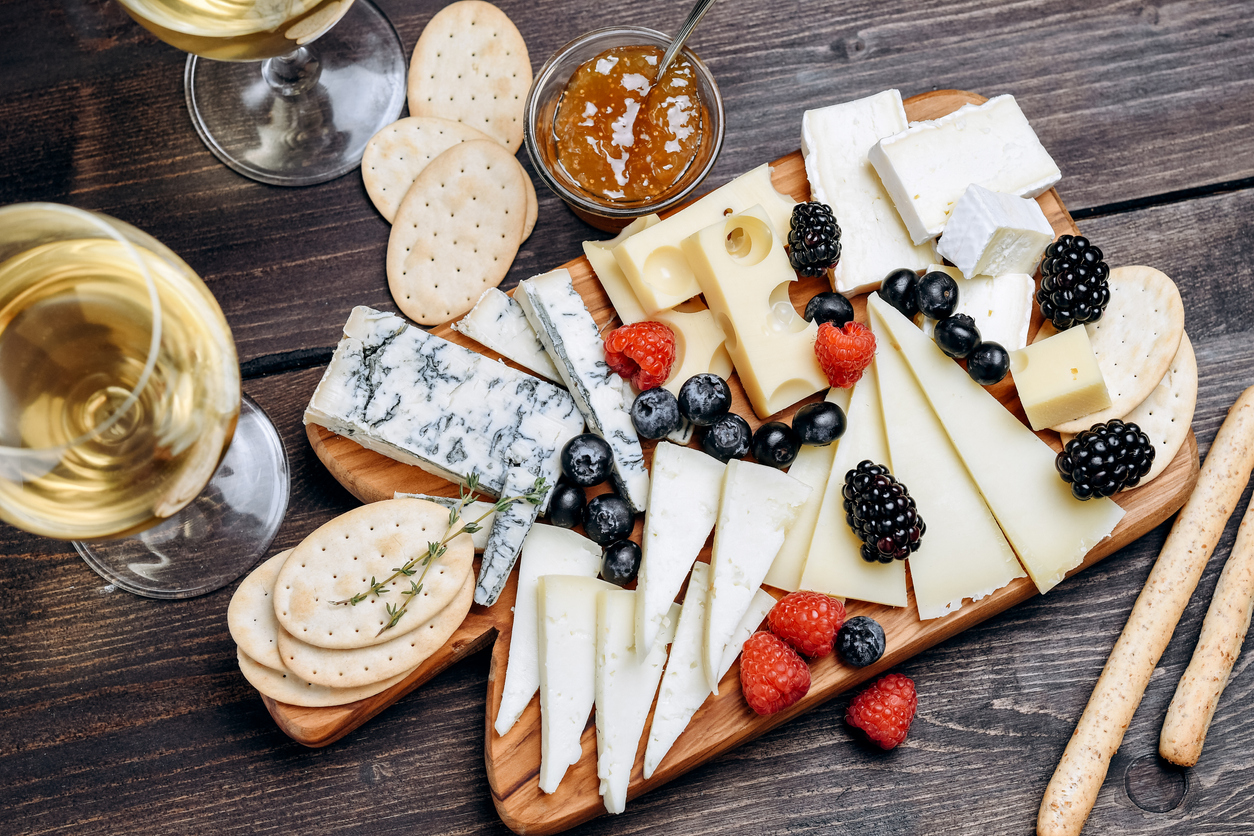 Cheese, with its myriad textures, ages, and flavours, is a journey. A platter showcasing cheeses from around the world is not just food; it's an exploration. From the sharpness of aged cheddar to the creaminess of Brie, paired with fruits, nuts, and artisanal bread – this platter promises a sensorial expedition, a world tour if you'd like. Each pairing unfolds a new story, and a unique flavour profile is discovered, making it a communal, shared experience.
7. Chocolate Fondue Fountain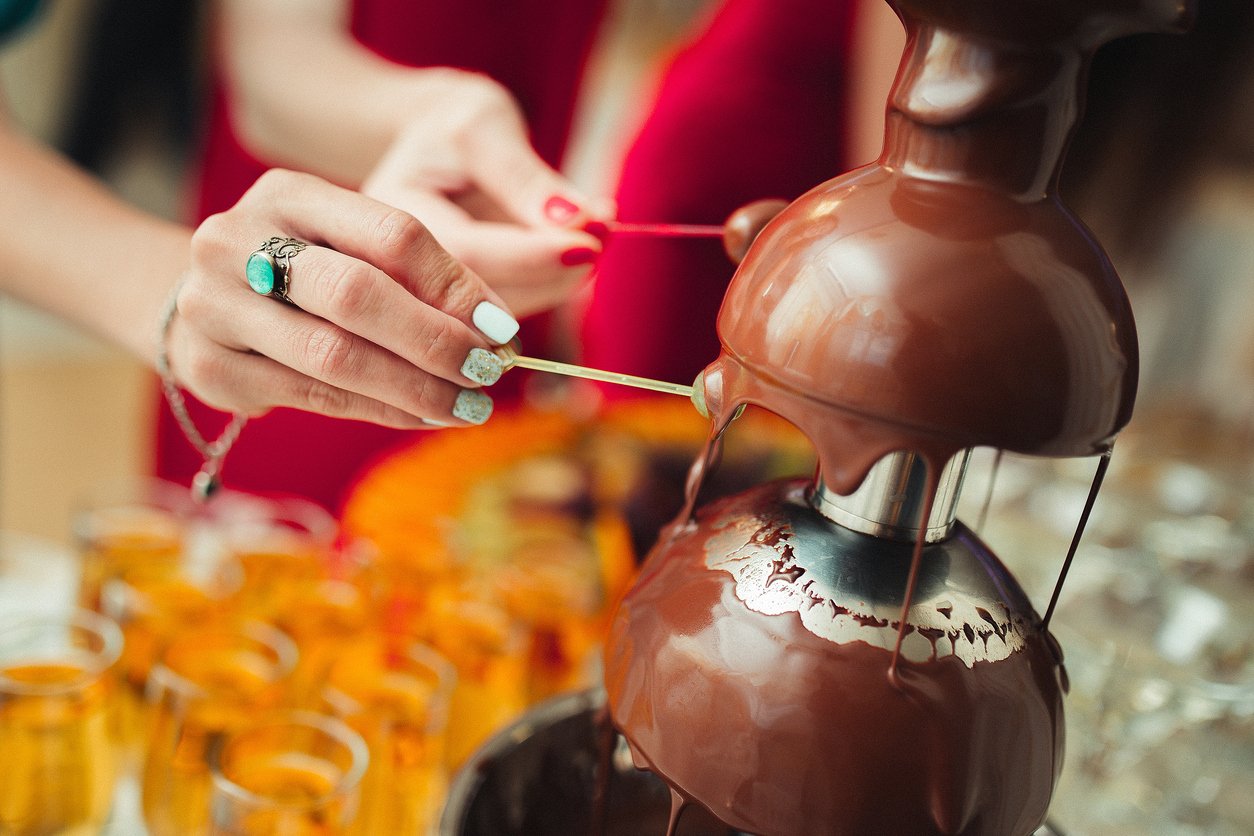 Chocolate is universally adored, and a fondue fountain turns this adoration into an interactive experience. Melted chocolate flows in cascading tiers, its aroma filling the air, beckoning guests to dip their chosen accompaniments. From strawberries to marshmallows, each dip is a personal choice, a reflection of individual tastes. It's not just a dessert; it's an event fostering conversations and shared moments.
8. Mango and Avocado Salsa Tostitos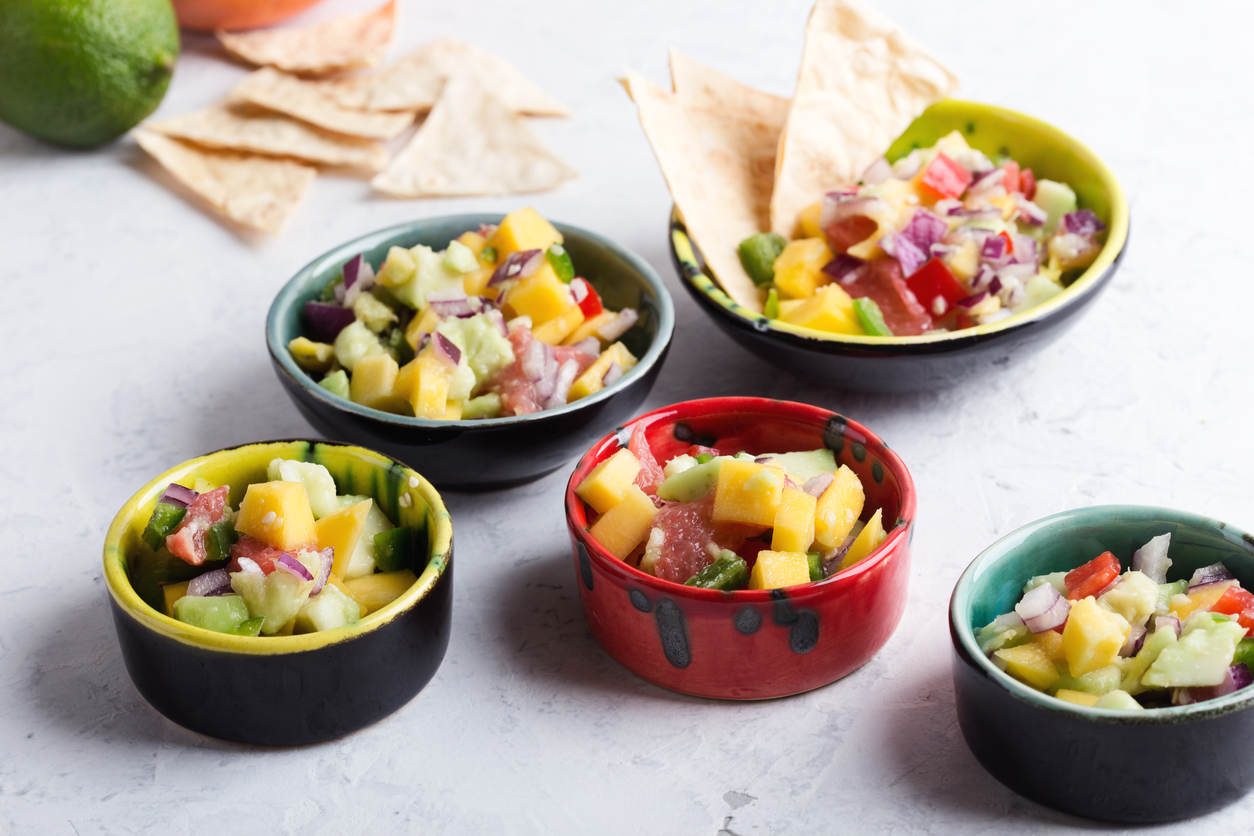 Elevate your New Year's Eve spread with the refreshing and vibrant flavours of mango and avocado salsa Tostitos. This appetiser is a delightful fusion of textures and tastes, perfect for kicking off your celebration on a high note. The juicy sweetness of ripe mangoes pairs perfectly with the creamy richness of avocados, creating a tropical symphony in every bite. Add a hint of zesty lime juice and a sprinkle of fresh cilantro for an extra layer of freshness. Simply, this item entices the palate and adds a burst of visual appeal to your festive table.
9. Rosemary-Garlic Lamb Chops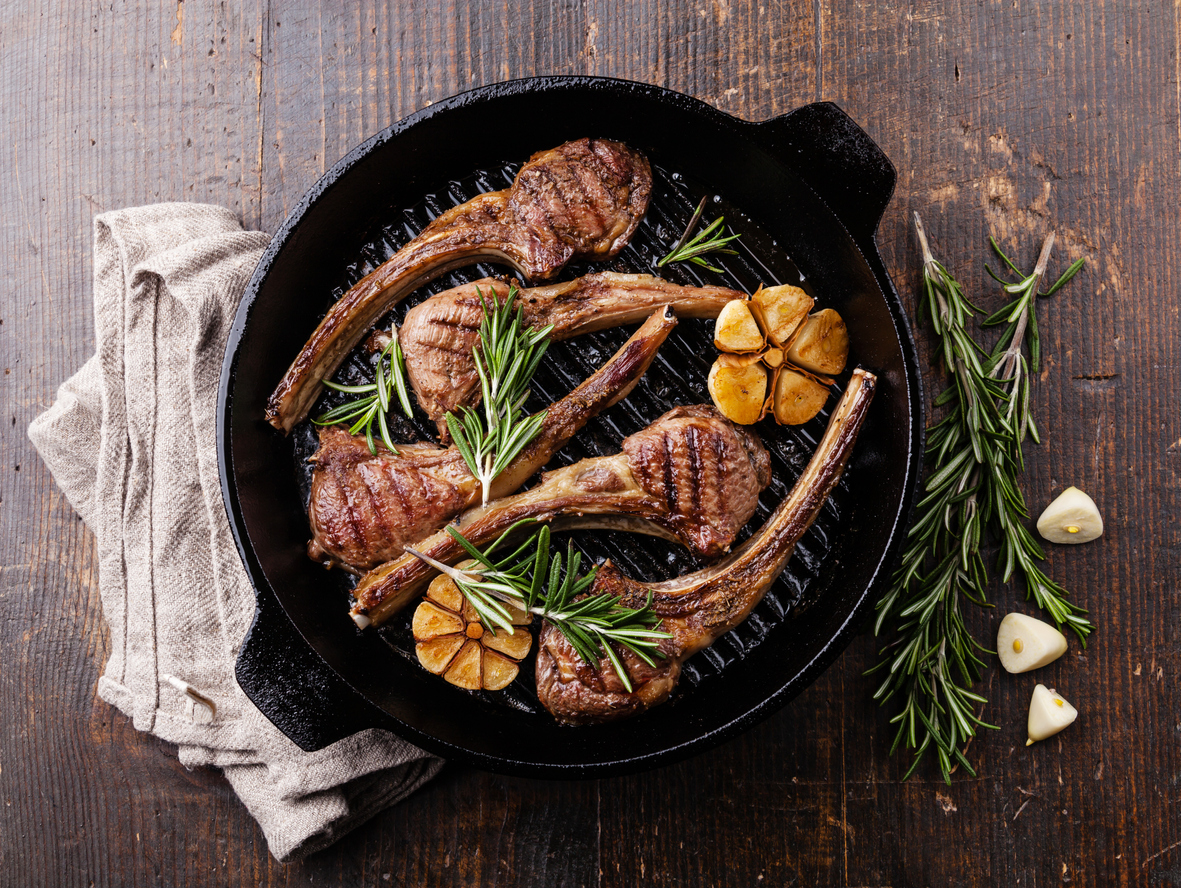 For an exquisite culinary experience that embodies elegance, rosemary-garlic lamb chops are a must-have for your New Year's Eve gathering. The fragrance of rosemary dances through each bite, while the garlic adds a depth of umami and richness. The combination of crispy exterior and juicy interior of the chops creates a textural symphony that's truly irresistible. Whether presented as a main dish or served in smaller portions as appetisers, rosemary-garlic lamb chops bring a touch of sophistication to your celebration. Pair them with a robust Cabernet Sauvignon to enhance the flavour journey, creating a perfect toast to the new year.
10. Sushi Tower With Assorted Rolls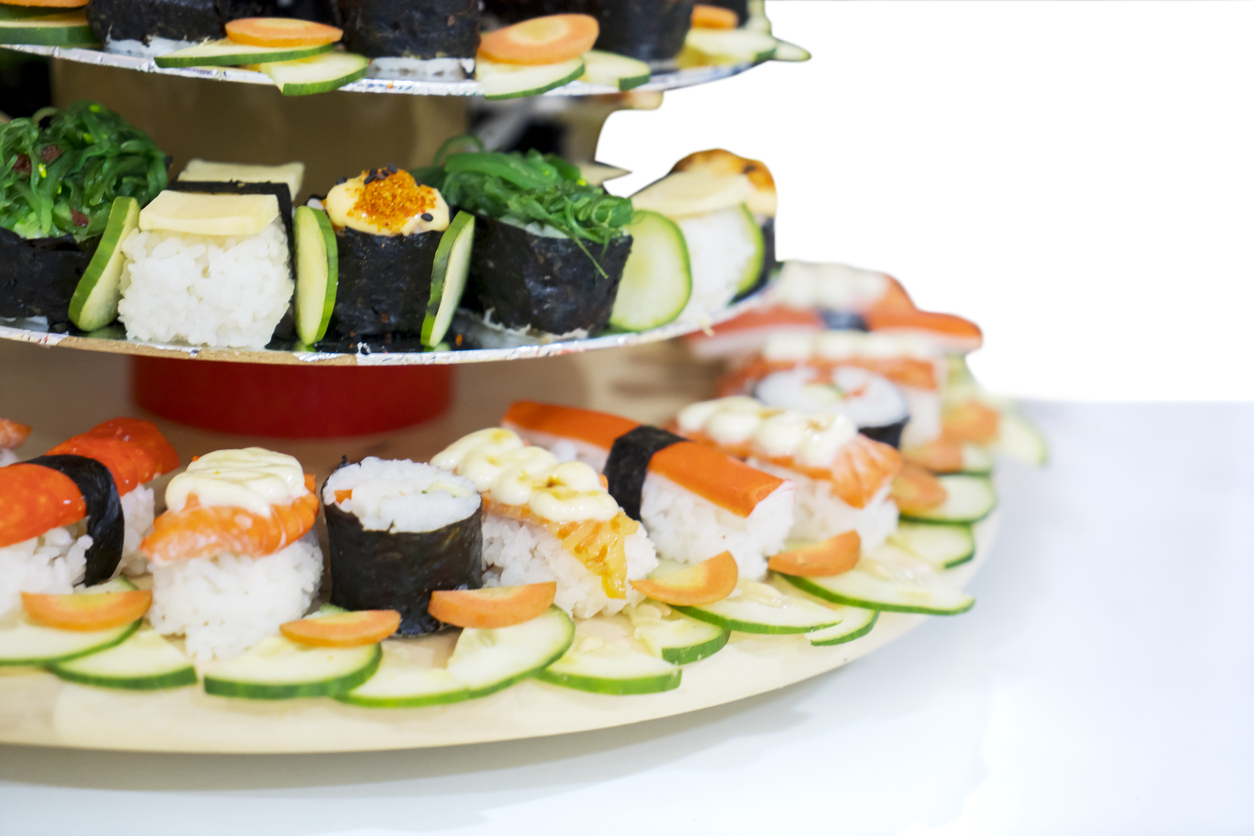 Bring a touch of artistry and culinary innovation to your New Year's Eve festivities with a spectacular sushi tower adorned with assorted rolls. This edible masterpiece is a feast for the senses, showcasing the meticulous craftsmanship of sushi. The assortment offers something for every palate, from classic California rolls to inventive spicy tuna creations. The tower serves as a stunning centrepiece, capturing the attention of your guests before they even take the first bite.
11. Gourmet Mini Sliders With Truffle Aioli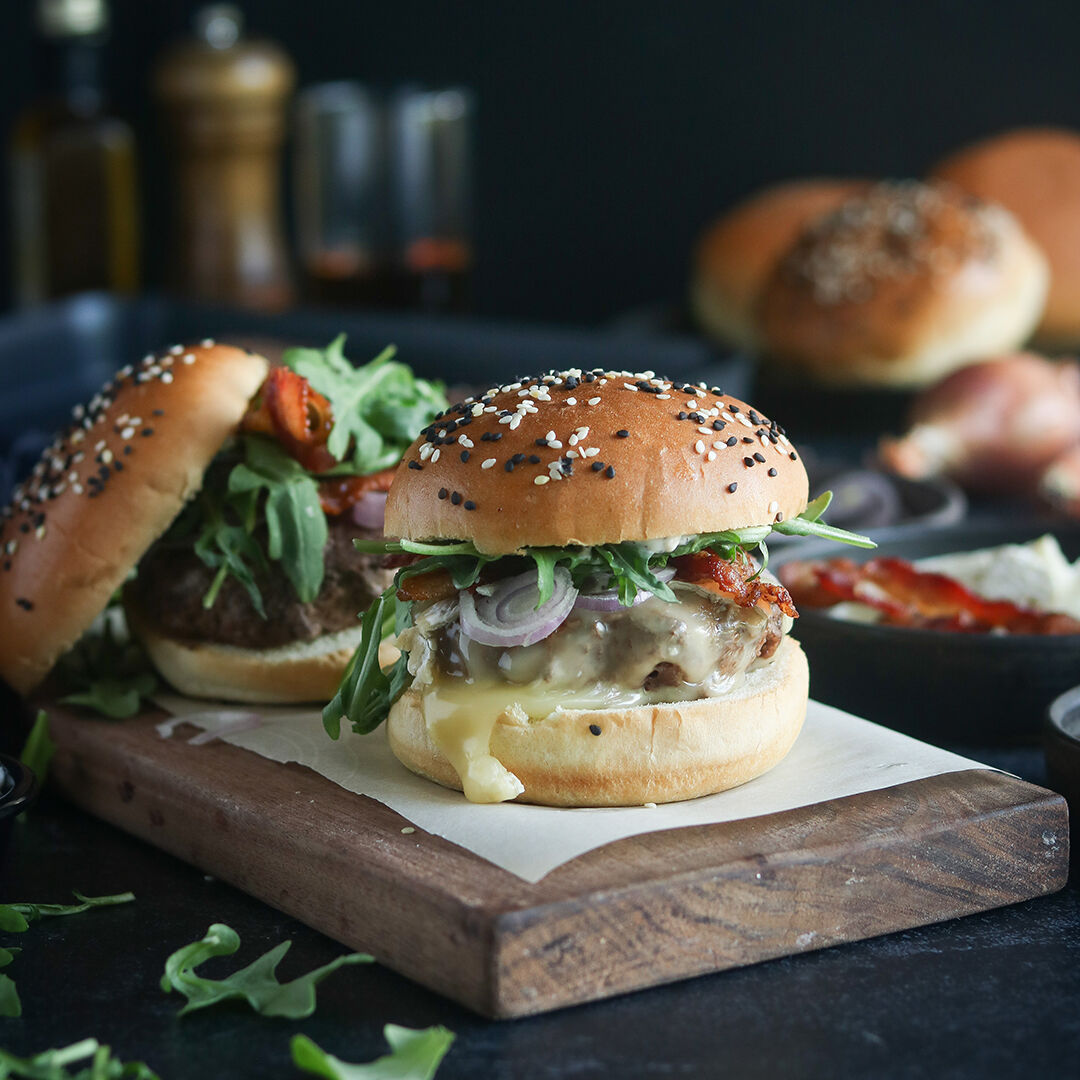 The sliders are nestled within soft buns, providing the right texture contrast. The beauty of this dish lies not only in its taste but also in its presentation – arrange them on a platter for an inviting display that entices your guests. Whether served as a starter or alongside other delectable bites, gourmet mini sliders with truffle aioli set the tone for a memorable evening.
12. Mac and Cheese Bites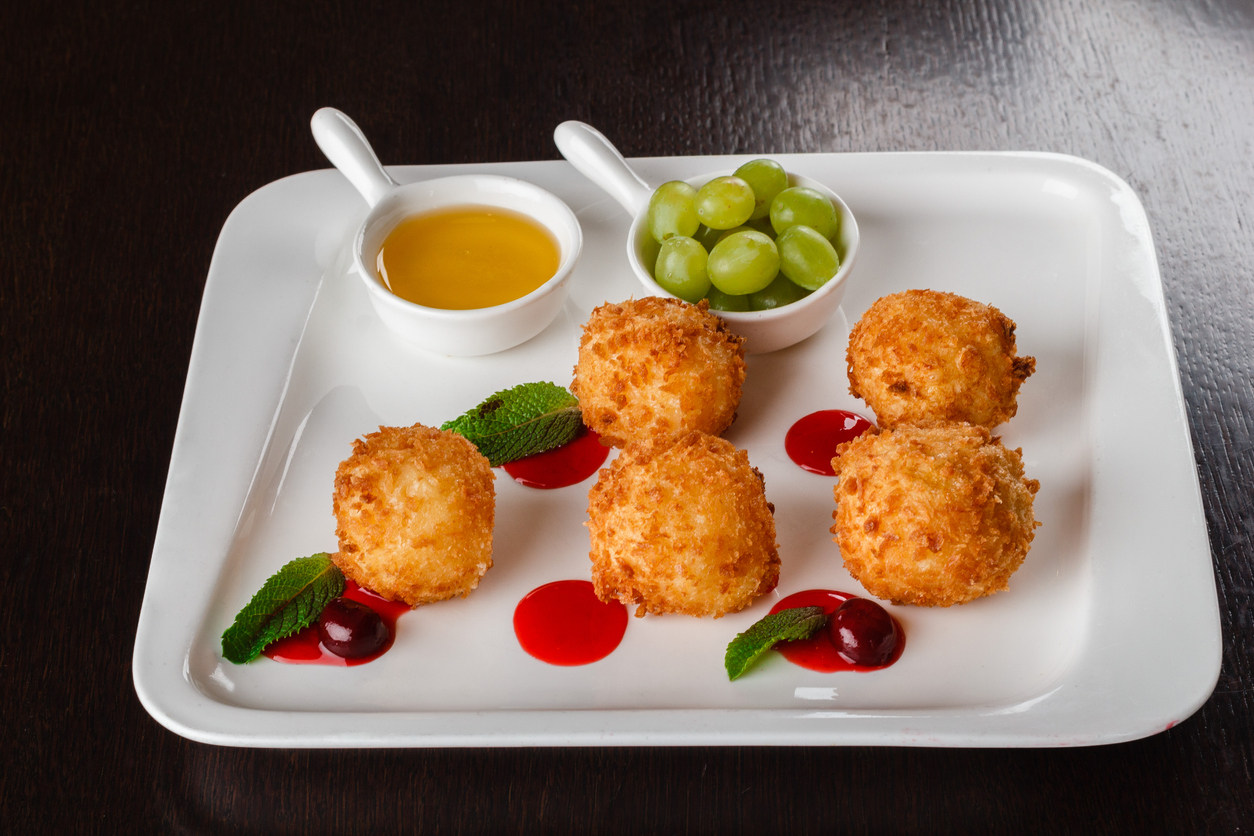 Imagine crispy, golden-brown exteriors that give way to a velvety, truffle-scented interior. The allure of these bites lies not only in their taste but also in their texture. The contrast between the crunchy exterior and the lusciously creamy interior creates a satisfying sensation that's hard to resist. Whether passed around as appetisers or presented as a side dish, truffle mac and cheese bites add a touch of luxury and comfort to your New Year's Eve celebration. You can elevate the experience by pairing them with a full-bodied Chardonnay – a wine that complements the richness of the truffle while providing a refreshing counterbalance.
Conclusion
New Year's Eve is such a special time. The uncertainty, anticipation, and anxiety for the coming year are all the more reasons why a good celebration is needed to set the tone for the year. This season, put your feet up and allow yourself to be catered to. Our seasoned caterers at yhangry will design, create, and handle all culinary responsibilities, presenting your party with ambrosial cuisines that spark inspiration for the coming year. Start the year right with yhangry's New Year's Eve caterers.