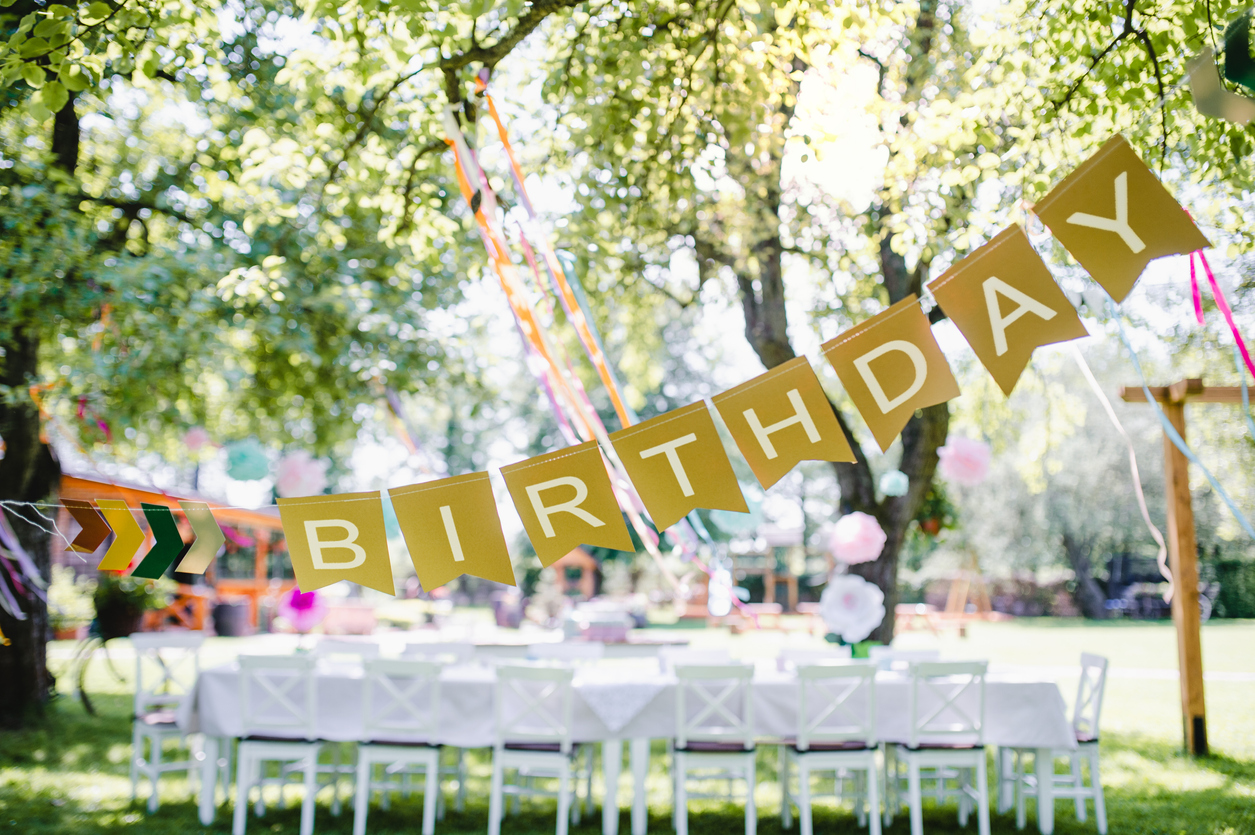 Outdoor birthday parties offer a unique atmosphere that just isn't the same indoors. With serene parks, beautiful landscapes and a vibrant city atmosphere, Nottingham offers plenty of options to host an unforgettable outdoor birthday party.
Whether you're organising an event for children or adults, for yourself or someone else, celebrating a birthday outdoors in Nottingham is guaranteed to be a memorable experience.
We all know how stressful planning a birthday can be. To facilitate it, we've prepared a list of 11 fun outdoor birthday party ideas you can choose from to make this day truly special.
Dinner Cooked by a Private Chef from yhangry
Why not host a dinner party if you're looking for something timeless and cosy? Hire a private chef to surprise the guests and add a luxury touch. Yhangry is a platform giving you access to talented chefs who can come to your chosen location to prepare delicious meals tailored to your guests' preferences and dietary requirements.
The possibilities are endless, from simple yet tasty snacks to three-course meals and world-class desserts. By hiring a private chef, you can rest assured that your guests are in for a gourmet dining experience. Planning an event for your child and their friends? No problem; chefs available from yhangry can also prepare mouthwatering kids' food!
Sitting outside, taking in Nottingham's scenery and having fresh food prepared right before your eyes is sure to be a one-of-a-kind celebration. Get a quote today and take your backyard birthday party to a new level.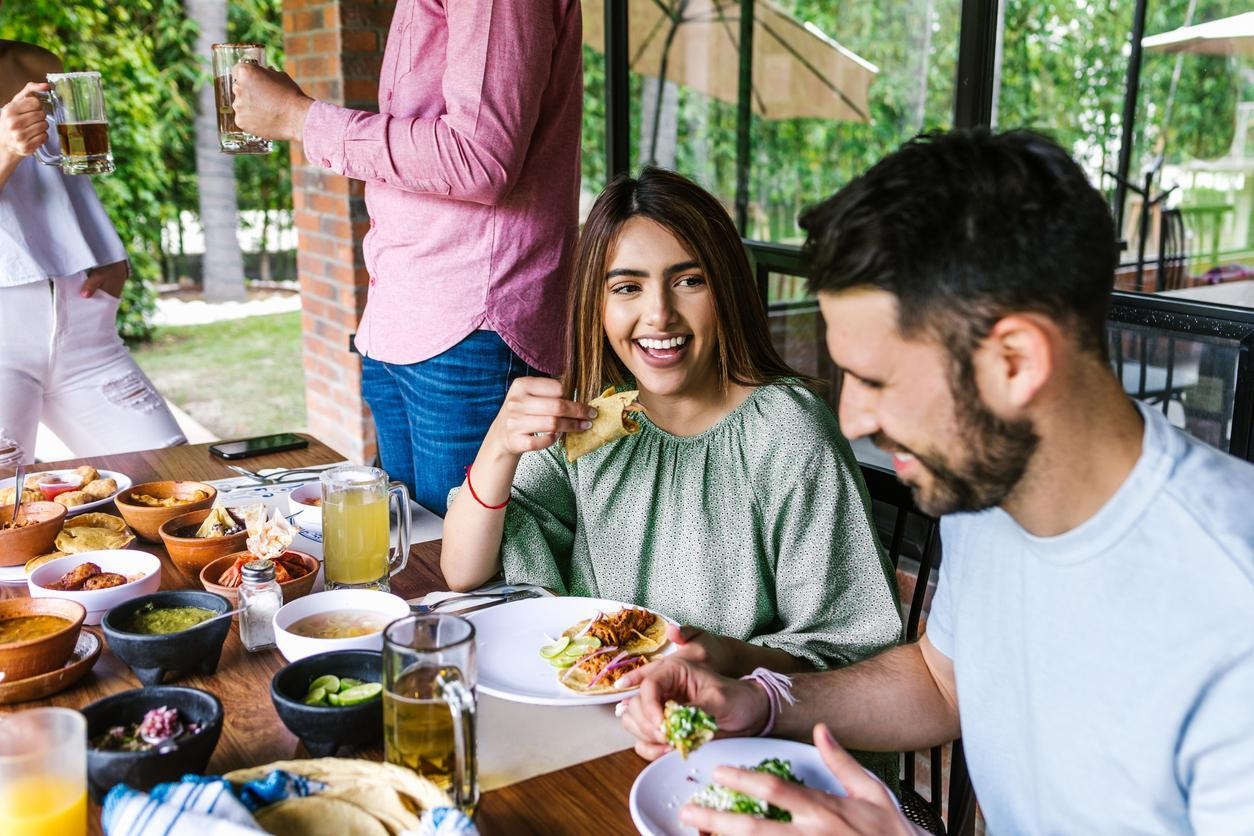 Outdoor Birthday Party Ideas for Adults
What better way to celebrate important milestone birthdays than to soak up the sun in the company of family and friends? Outdoor birthdays are perfect for both intimate gatherings and grand celebrations. Here you can find inspiration for an outdoor birthday celebration in Nottingham, perfect for adult guests:
Picnic
Nottingham has plenty of spacious parks and stunning green spaces such as the Wollaton Park or the Arboretum. Why not grab a blanket and snacks and have a picnic with your loved ones? To make the picnic celebration even more delightful, you can bring a cake and blow out candles with beautiful scenery as a backdrop.
A picnic is a simple yet elegant way to celebrate your special day with friends and family. It is also a cost-effective choice because who said that a great party needs to be expensive!
Party Games
If you want to spice your party up and introduce some friendly competition, invite the guests to play outdoor party games. From classics like frisbee, badminton or football to more creative options like a scavenger hunt, there are endless possibilities for outdoor games that will keep your guests entertained and having fun.
You can play them in your backyard or in one of Nottingham's parks and open spaces. To further elevate these party activities, you could consider creating a tournament-style competition with prizes for the winners.
Film Night
All you need to set up your own open-air cinema are a projector, a bedsheet as a screen, and chairs or pillows for the guests. Watching a film under the stars will make your party's atmosphere magical. You can also set up a food and beverage station to keep everyone satisfied throughout the screening, especially if you want to play several movies.
Don't settle for simple snacks, though! Hire a caterer through yhangry and provide the guests with an extraordinary buffet. Find a menu that matches your requirements or get a quote for a fully personalised offer.
Wine Tasting
For those who enjoy a glass of wine, a wine-tasting event is an excellent addition to a birthday party. Nottingham has several wineries that can host wine tastings, and most of them have spacious gardens where you will easily fit all your guests.
While you can simply give the guests the opportunity to try various wines, you can also get a sommelier who will tell you more about the different varieties and pairing options. Keep in mind that you need to book the tasting in advance!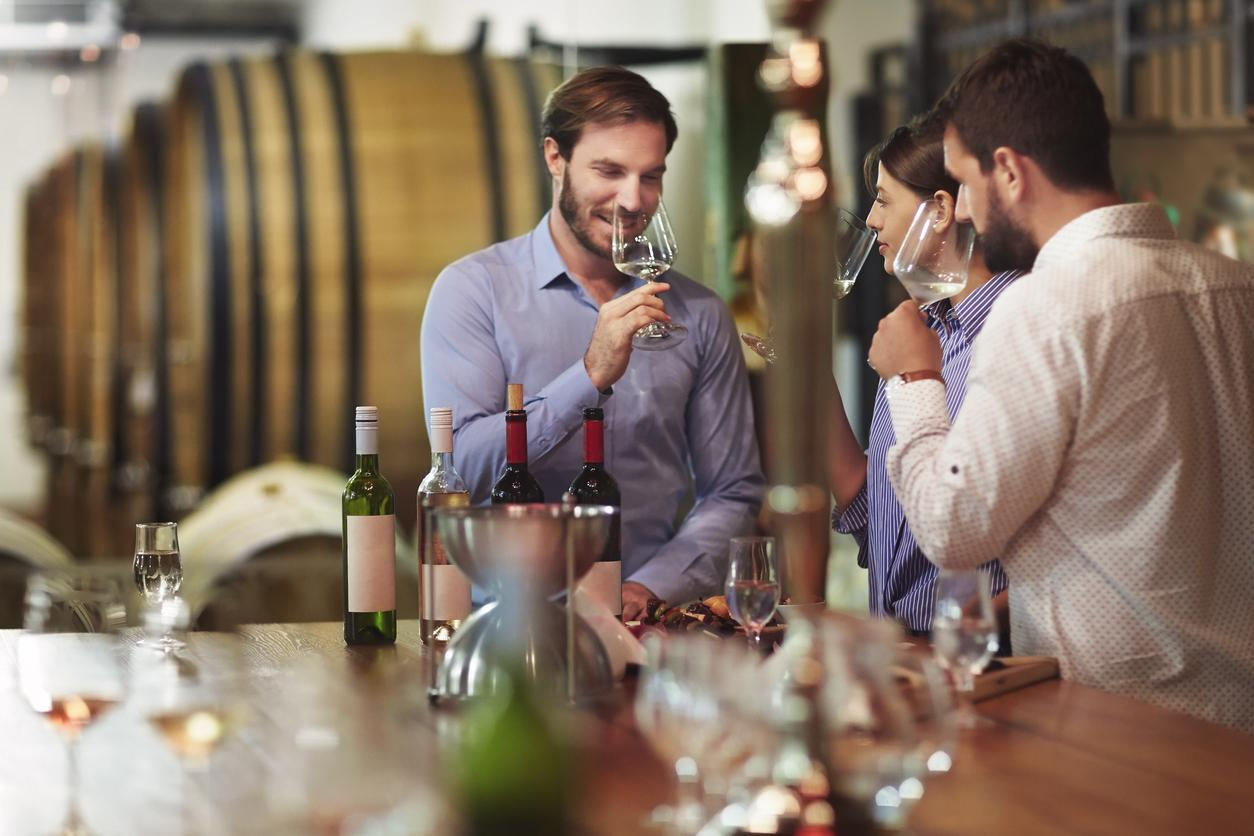 Bonfire
A bonfire is a perfect choice for celebrating a birthday outside in Nottingham. During the party, you and your guests can roast marshmallows and share stories while enjoying the warmth of the fire. Nottingham has numerous outdoor campsites that are suitable for a bonfire party. But don't forget to check if you need any permits or permissions!
Outdoor Birthday Party Ideas for Kids
Are you preparing a party for your child's birthday and want to make it as fun as possible? Are you planning to take the party outside? We've got you covered! Here you can find the best outdoor party activities for kids. If you include them in your celebrations, your child will most certainly cherish the memory for years to come!
Art Party
Children love to get crafty, so set up an art station with different supplies, such as paint, chalk and crayons. Children will be able to unleash their creativity while having fun! Since the party will be outside, you do not have to worry about them painting the furniture.
Backyard Camping Party
To make every kid's birthday party successful, put tents in your backyard and let the guests feel like they're at a campsite. Creating a camping experience in your garden does not require much effort but is a perfect way for the guests to bond and spend time in nature.
Sports Games
Does your kid like being active? Throw a sports-themed birthday party for them! The guests can play various games like football, basketball or tug of war. You could also try creating an obstacle course. At the end of the party, award certificates to the winners!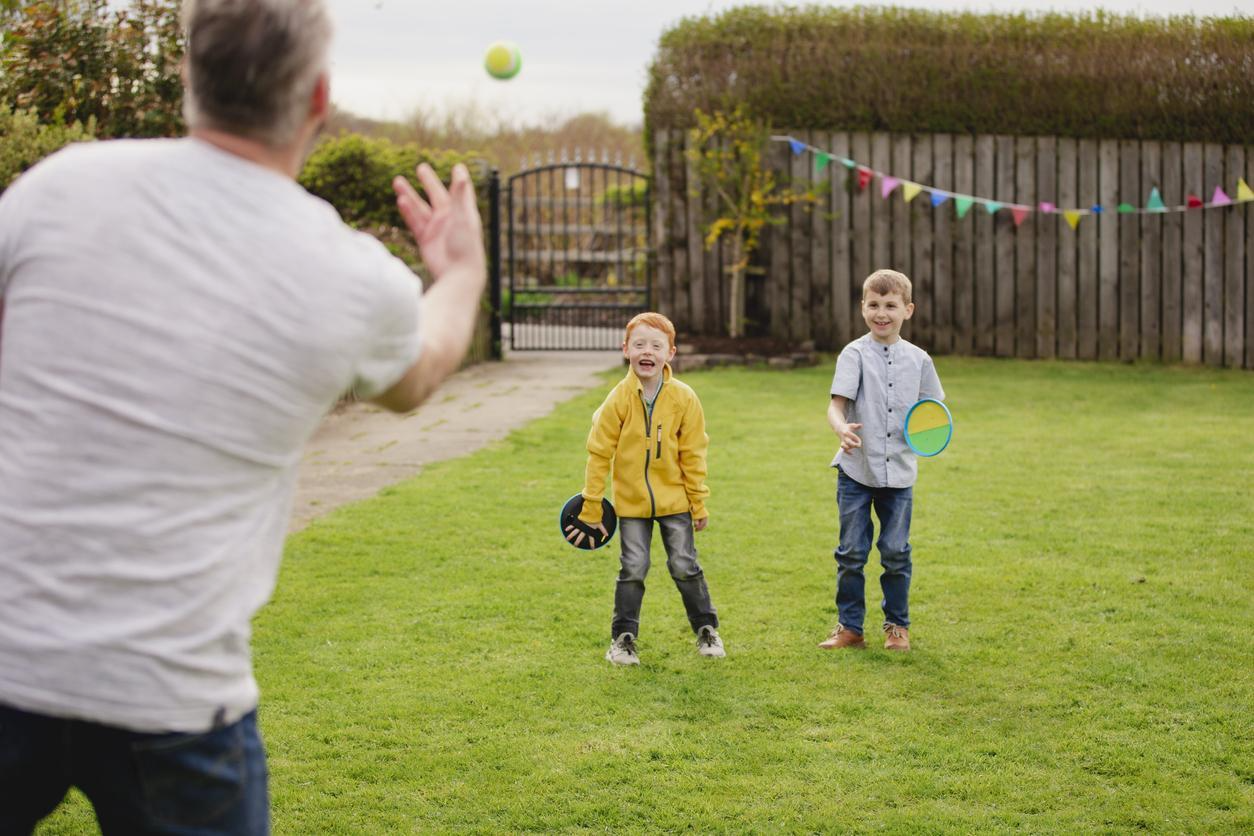 Bouncy Castle
If you have enough space, rent a bouncy castle so the children can jump around safely. Does your child like superheroes or princesses? Nottingham's bouncy castle rental places offer many different sizes and styles to choose from, so you'll easily find something your little one will love. Although bouncy castles are perfectly safe, ensure adult supervision at all times.
Scavenger Hunt
This classic game involving looking for items previously hidden by the organiser is a perfect addition to an outdoor children's party. Take the kids on a scavenger hunt in one of Nottingham's beautiful parks so that they can explore them like never before. You can also make this activity educational by teaching the guests about the different plants they see.
Make Your Outdoors Birthday Perfect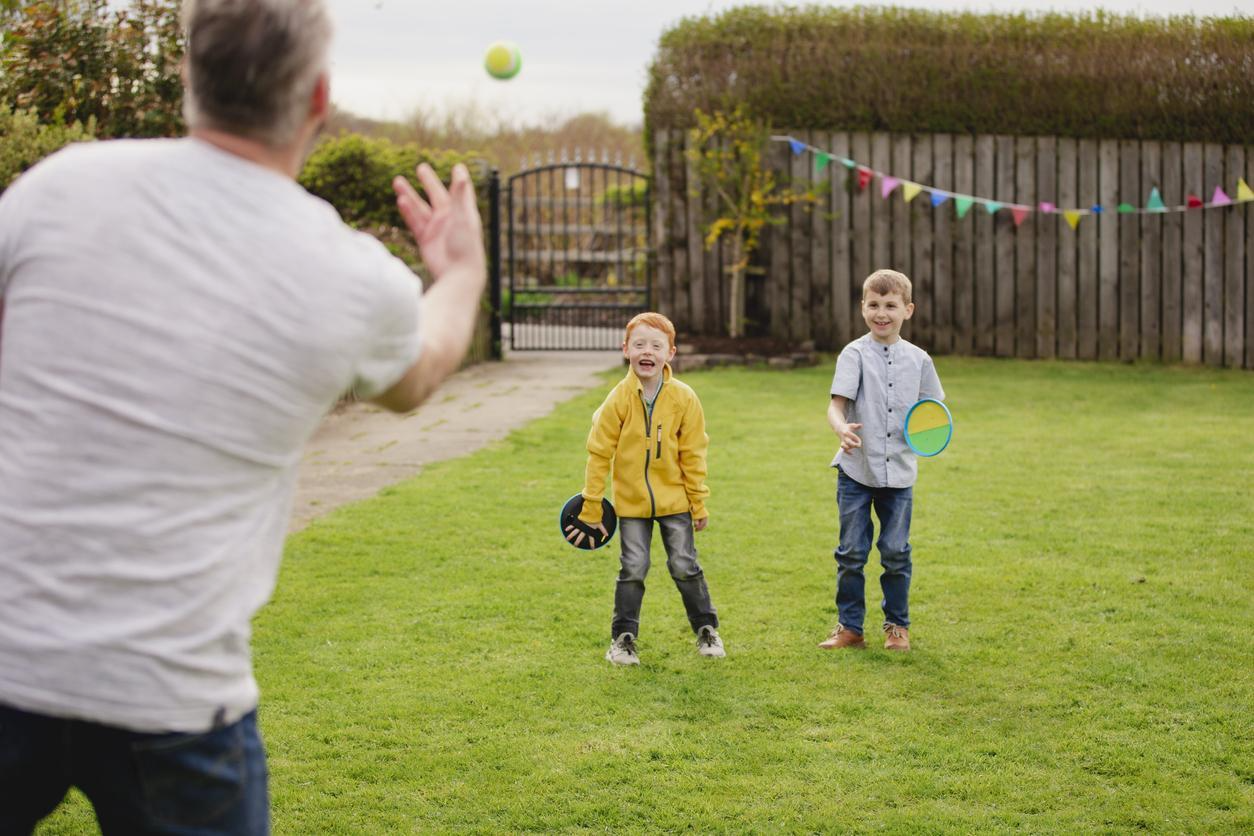 As you can see, Nottingham offers various outdoor party activities for celebrants of all ages. With a little creativity, you can plan an outdoor gathering that will suit any taste and amuse even the most demanding guests. Remember that, regardless of what you do at the event, the key to success is good food.
Hiring a private chef can turn a regular meal into an exquisite culinary experience. With yhangry, you have a large selection of menus and cuisines to choose from, and your personal chef will prepare a flavoursome feast right in your backyard or another outdoor location. Book a consultation today and make your birthday party one to remember!
Frequently Asked Questions

How do I plan an outdoor birthday party?

Here are some steps you need to complete when preparing an outdoor birthday party:

Choose a location

Make a guest list

Plan activities

Arrange food and drinks

Prepare decorations.

Planning an outdoor birthday party can seem overwhelming if you're doing it for the first time. To make the process easier, consider making a checklist to help you keep track of the progress and things that still need to be done. And remember to have a backup plan in case of rain!

What cuisines can I choose from?

When it comes to cuisines for your outdoor birthday party, the options are endless! With yhangry, you have access to an impressive selection of cuisines, including:

Japanese

Indian

Italian

Mexican

BBQ

Homemade Pizza

Sushi

African

Modern European

Greek

Spanish

American

Mediterranean

Middle Eastern

Korean

Chinese

Gluten-Free.

These are just some examples. Whatever you and your guests are in the mood for, your private chef can rise to the challenge. You can either choose a menu that matches your requirements or arrange a fully personalised dinner.

What is yhangry?

Yhangry is an innovative platform that links food lovers hosting parties, gatherings or events with skilled chefs in their area. Yhangry makes it possible to find an ideal private chef for any occasion, helping people save time and effort. Not only can users fulfil their culinary desires, but they can turn an ordinary dinner into a Michelin-quality celebration. And guests don't need to travel – chefs come to the chosen location and prepare food there!