Are you planning a special birthday celebration in Leeds? Why not consider the many outdoor spaces and venues available in one of the UK's most popular and biggest cities?
Outdoor events are a great way to soak up the historical scenery of this vibrant, industrial city while creating a lively and laid-back atmosphere for your guests. And finding the perfect outdoor location is easy! Leeds boasts a diverse range of outdoor areas, from charming parks and gardens to iconic landmarks and stunning rooftop terraces – all perfect for hosting a birthday party.
Whether you're searching for a relaxed picnic or a more formal and sophisticated dinner with great views, you're guaranteed to find an ideal venue that meets your requirements.
To help you plan the perfect birthday event, we'll take you through some of the best outdoor locations and birthday activities for adults that Leeds has to offer.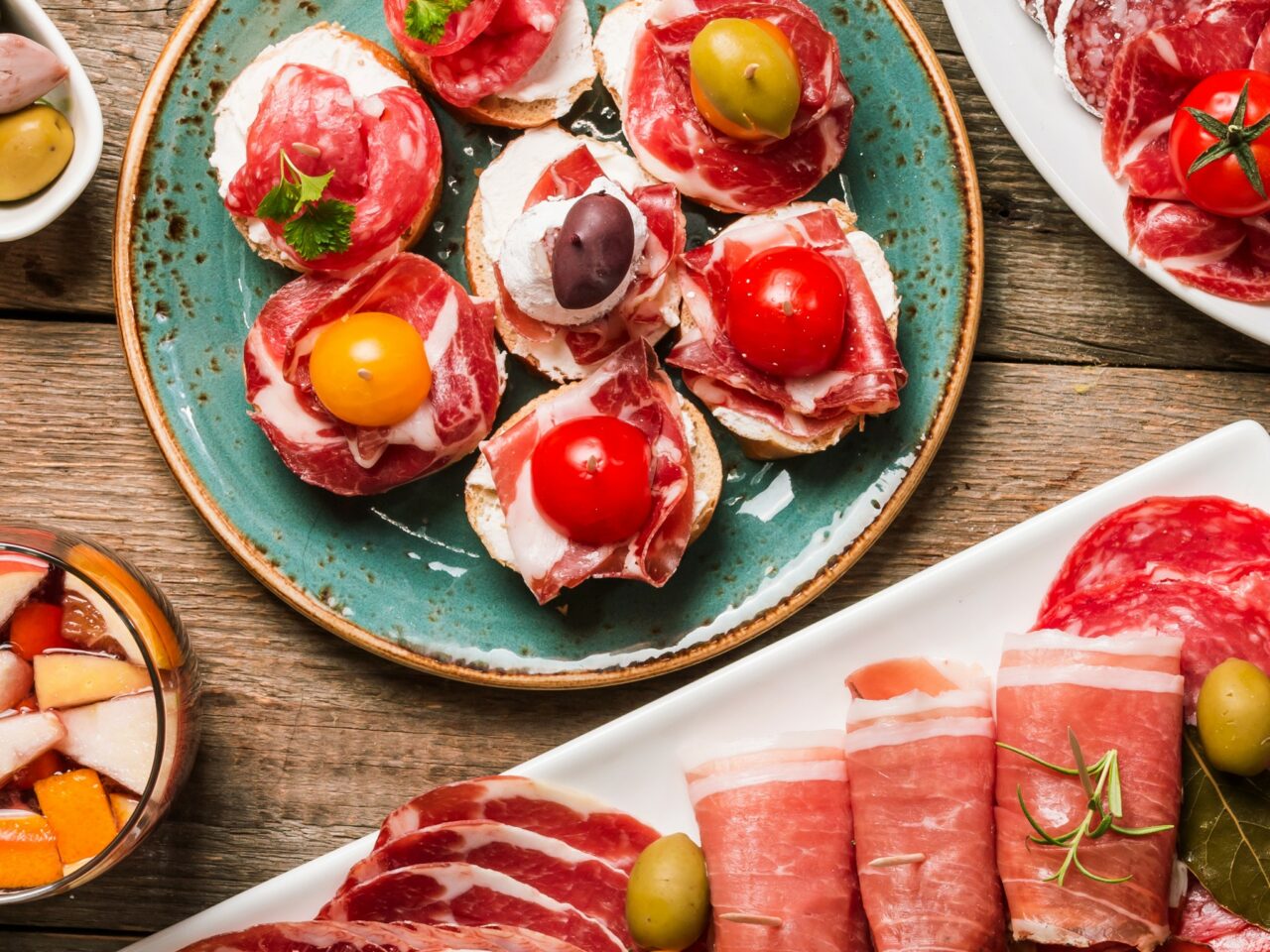 Treat Yourself to a Private Chef or Caterer with yhangry
One of the best things about hosting an outdoor birthday party in Leeds is enjoying delicious food in a beautiful setting. While the city is packed with great restaurants, nothing quite beats a restaurant-quality meal in the comfort of your home. So what better way to make your outdoor birthday party even more special than by indulging in some mouth-watering food amidst the picturesque backdrop of your garden or hired outdoor space?
Yhangry can help you elevate your celebration by connecting you with private chefs and caterers who can tailor-make your menu to your and your guests' needs. Whether you're looking for a simple yet delicious picnic spread, elegant afternoon tea or refined gourmet cuisine, yhangry's platform is full of chefs who can whip up a storm that will leave your guests asking for more.
And the cherry on top? You don't have to worry about food requirements, allergies or cooking! The chef will take care of all the nitty-gritty details for you – all you have to do is relax and enjoy your big day without the added burden of hosting. Get a quote now and start planning today.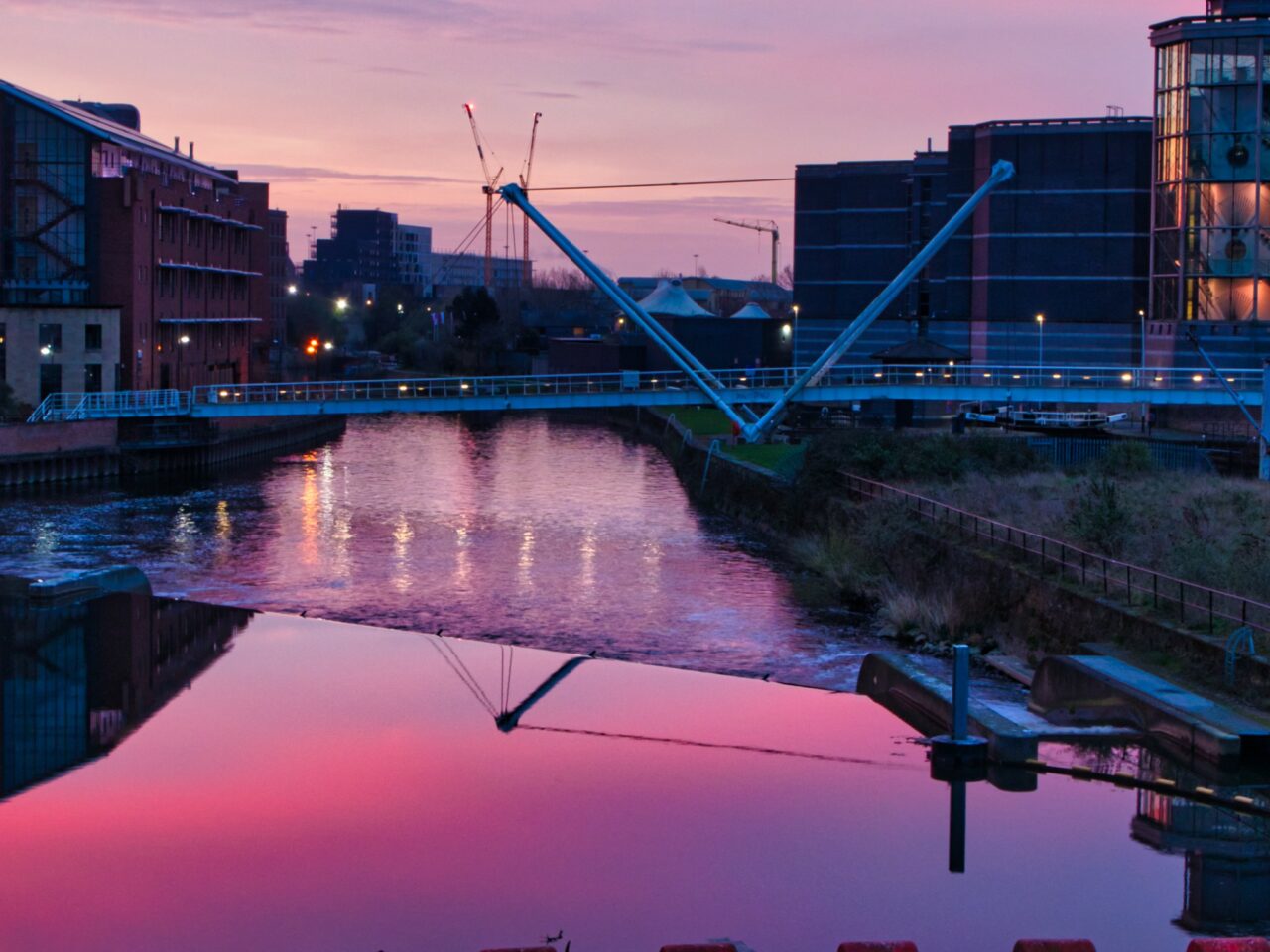 Leeds Waterfront
Take advantage of the city's picturesque waterfront and make your party one to remember by hosting it at one of the many outdoor venues. Popular options include the Casa and Piglove by the River, which provide spectacular views of the river and its surroundings.
Meanwood Valley Urban Farm
Located in the north of Leeds, Meanwood Valley Urban Farm offers a unique outdoor experience for visitors of all ages. This small yet vibrant farm is home to a wide range of animals, such as sheep, cows, rabbits, goats, guinea pigs and even alpacas, as well as pigs and donkeys.
You can also discover the vegetable and ornamental gardens, ponds, woodlands and a playground for the kids. With lots of space for birthday party games, a picnic and an informative farm tour, there's something for everyone, whether you're looking for a fun-filled children's birthday party or simply a birthday day out with family and friends.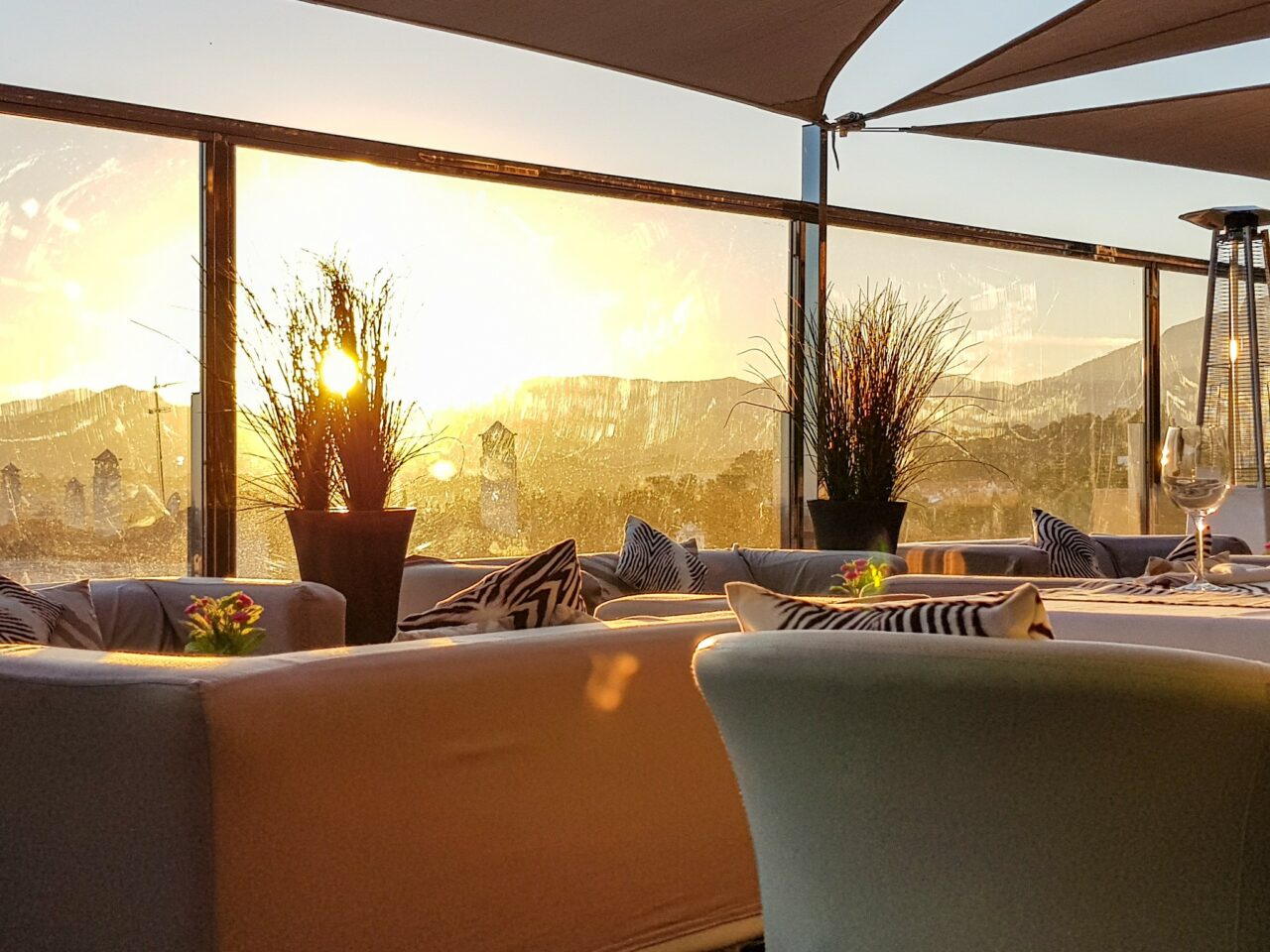 Rooftop Terraces
Rooftop terraces make perfect outdoor birthday party venues for drinks and celebrations. And there's no shortage of rooftop terraces in Leeds to grab a drink and enjoy the beautiful city views. Here are three options you should seriously consider.
Headrow House
Home to two gorgeous rooftops, Headrow House offers the perfect atmosphere for outdoor events thanks to its stunning city skyline views and cosy heated booths. You can rent the Kennedy Meadow roof terrace entirely for your private event alongside the Redondo Beach bar for added convenience and a memorable celebration.
The Alchemist
The Alchemist Leeds Trinity has one of the most undeniably impressive rooftop terraces in the whole of Leeds. Their wide selection of cocktails is equally as impressive and are not only delicious but also beautiful to look at. The gawp-worthy alfresco seating area is the perfect spot to toast your birthday celebrations while enjoying the beautiful sunset.
Cuckoo
Cuckoo is the ultimate party destination in Leeds, with a vibrant fairground theme that's sure to captivate the senses. The cocktail bar offers private parties, with two fun and dazzling rooms available for hire and private access to a secret rooftop terrace. This outdoor patio is an ideal spot to unwind with refreshing birthday cocktails or to cool off after hitting the dancefloor. 
Parks
You want to invite a large group to your outdoor celebration but are having trouble finding a location that accommodates many guests. We've got you covered. Leeds is home to some of the country's most beautiful parks and green spaces, perfect for an outdoor event.
Bramley Fall Park
Located in the western part of Leeds, Bramley Fall Park is a sprawling public park with woodlands, grassy fields and a picturesque canal. It's ideal for anyone seeking a laid-back, informal outdoor experience with room for games and leisurely strolls.
With a playground, playing fields and convenient parking nearby, this park is well-suited for family fun. It's also the perfect spot for nature enthusiasts to observe the local wildlife in their natural habitat while enjoying a relaxing birthday picnic.
Roundhay Park
Leeds is blessed with an expanse of public parks, and Roundhay Park is undoubtedly one of the largest. It has lots of space for outdoor occasions, making it perfect for hosting events like outdoor birthday parties. You can choose to have your celebration in one of the many available picnic areas or elevate it by renting lovely nearby spaces such as the Roundhay Fox Pub & Restaurant.
Otley Chevin Forest Park
Discover the breathtaking Otley Chevin Forest Park, an area of natural landscape situated just on the outskirts of Leeds. Open all year round, come rain or shine, the park is home to 700 acres of woodland, crags and open heathland, perfect for exploring and discovering all sorts of wildlife, flora and fauna.
Take part in fun walking, horse riding, cycling, or rock climbing and bouldering activities before relaxing and re-energising in one of the numerous scenic picnic spots in this woodland haven.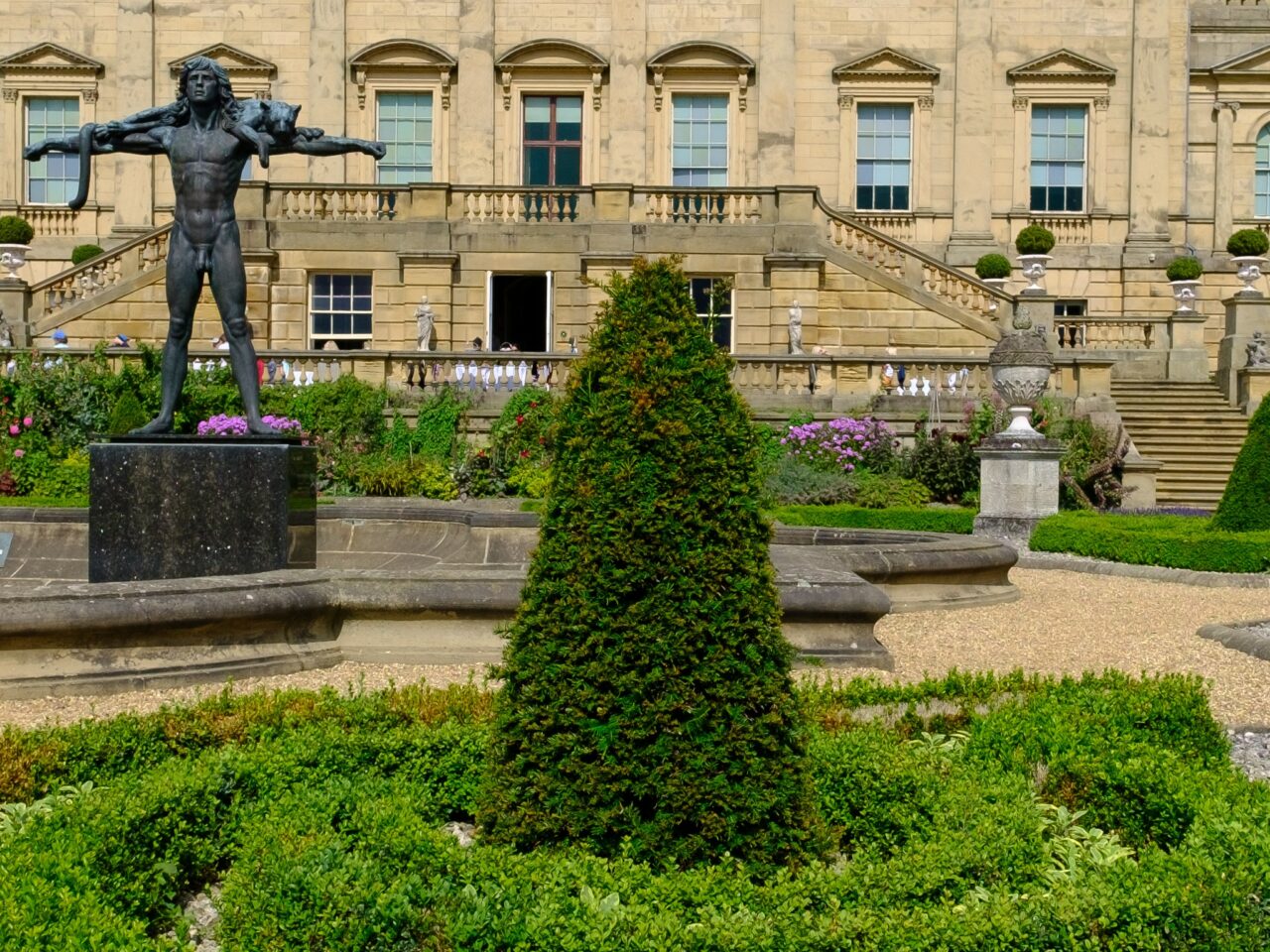 Historic Houses
Steeped in history and set in beautifully manicured grounds, historical manors and stately homes can provide a picturesque setting for an elegant, charming and unforgettable outdoor birthday.
Harewood House
Nestled just a stone's throw away from Leeds lies the Harewood House estate. Boasting beautiful gardens and expansive grounds, it's the ideal setting for a summer evening soirée.
Whether you're looking to host a summer birthday party or BBQ, you can rent out the courtyard and choose from a delicious selection of food and drink menus alongside various music and entertainment options. All guests have access to the grounds and house, adding a touch of elegance and sophistication to any birthday party.
Kirkstall Abbey
Located on the outskirts of Leeds, Kirkstall Abbey stands as a majestic ruin of a once-thriving monastery. As a Grade I listed building, historians, artists and visitors are drawn to its historic charm and dramatic architecture, making it an ideal location for hosting an outdoor birthday event.
Enjoy a leisurely walk around the park and woodlands or along the River Aire and set up a picnic or play games in the vast open grounds surrounding the abbey.
Temple Newsam
An estate steeped in history, the impressive Temple Newsam can be found in the eastern part of Leeds. Its sprawling woodlands, parks and lakes are perfect for walking, horse riding and cycling, while the lakeside gardens make for a picturesque setting for a birthday picnic.
Wander through the cobbled yards and rose gardens, join nature trails or enjoy family fun in the adventure playground – the choice is yours. Alternatively, why not try your hand at a spot of golf? With the beautiful parklands setting, pick up a new sport or show off your seasoned skills while enjoying stunning views for an afternoon of birthday golfing fun.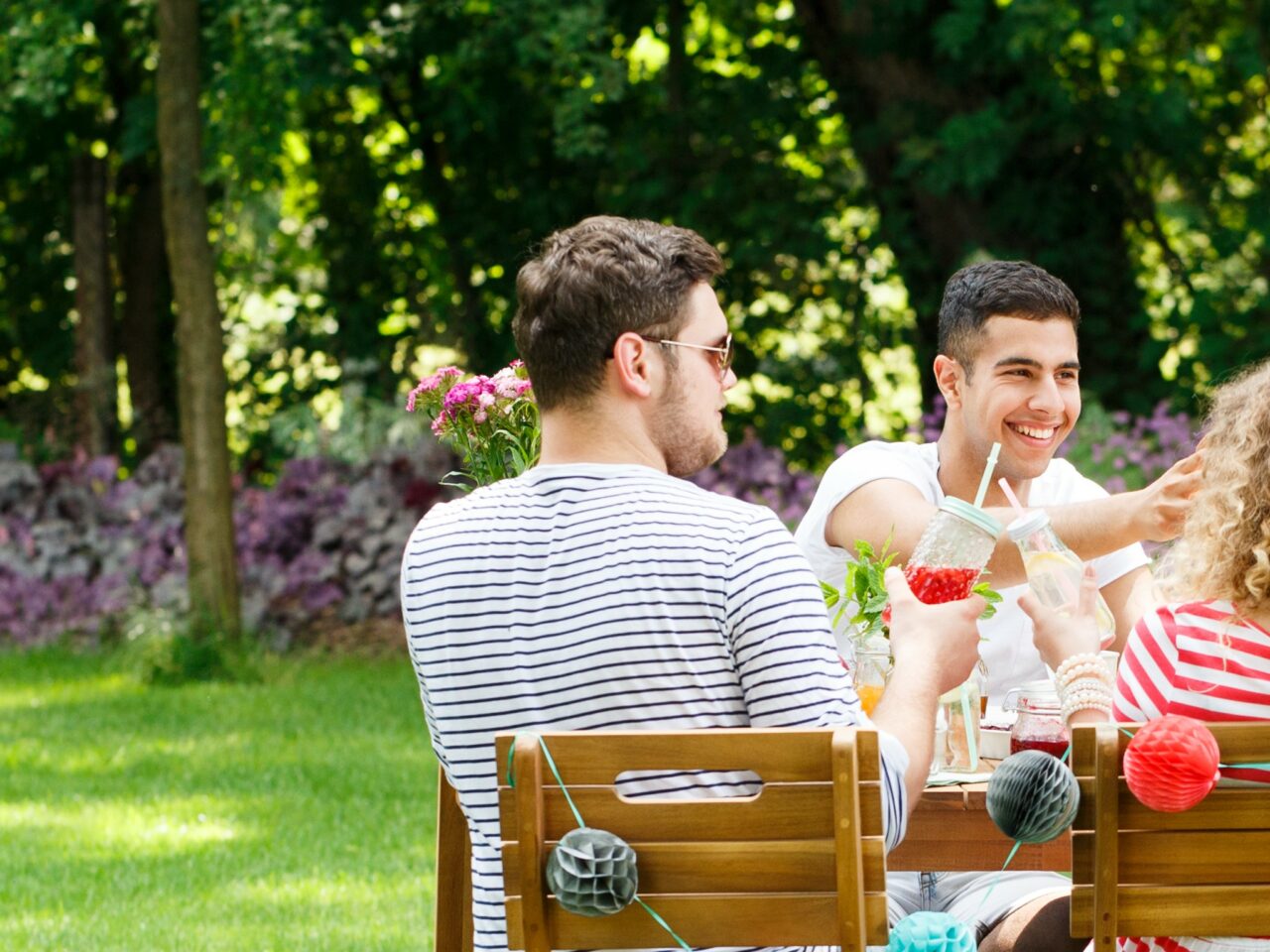 Where to Plan an Outdoor Birthday Party?
Leeds has some of the most beautiful outdoor spaces that can be used as the perfect venue for your birthday celebration. From chic rooftop terraces to historic estates, lush parks and natural landscapes, there's no shortage of unique locations to choose from.
To make your celebration even more memorable, consider enlisting the services of a private chef or caterer from yhangry for a high-quality, tailored menu with exceptional service and even better food to help you create an unforgettable experience for you and your guests. 
FAQs

Where should I go for my birthday party in Leeds?

Notable outdoor venues perfect for an outdoor birthday party in Leeds include the secret rooftop terrace at Cuckoo, Harewood House and Leeds waterfront.

How do I plan my birthday outside?

Provide your guests with important details, such as the theme. Embrace the outdoors but make sure that you have an indoor option in case there's a change in the weather. Think about your entire guest list to ensure that you have activities that are suitable for everyone, always plan ahead and, last but not least, think about your food and drink options.

How do you make an outdoor party special?

Picking a party theme, personalising your decorations, planning your menu, hiring a private chef and coming up with a signature cocktail are all things you can implement to make your outdoor party extra special.