Looking for creative ways to celebrate your six-year-old's special day? Why not take the party outside and throw the most epic birthday party ever?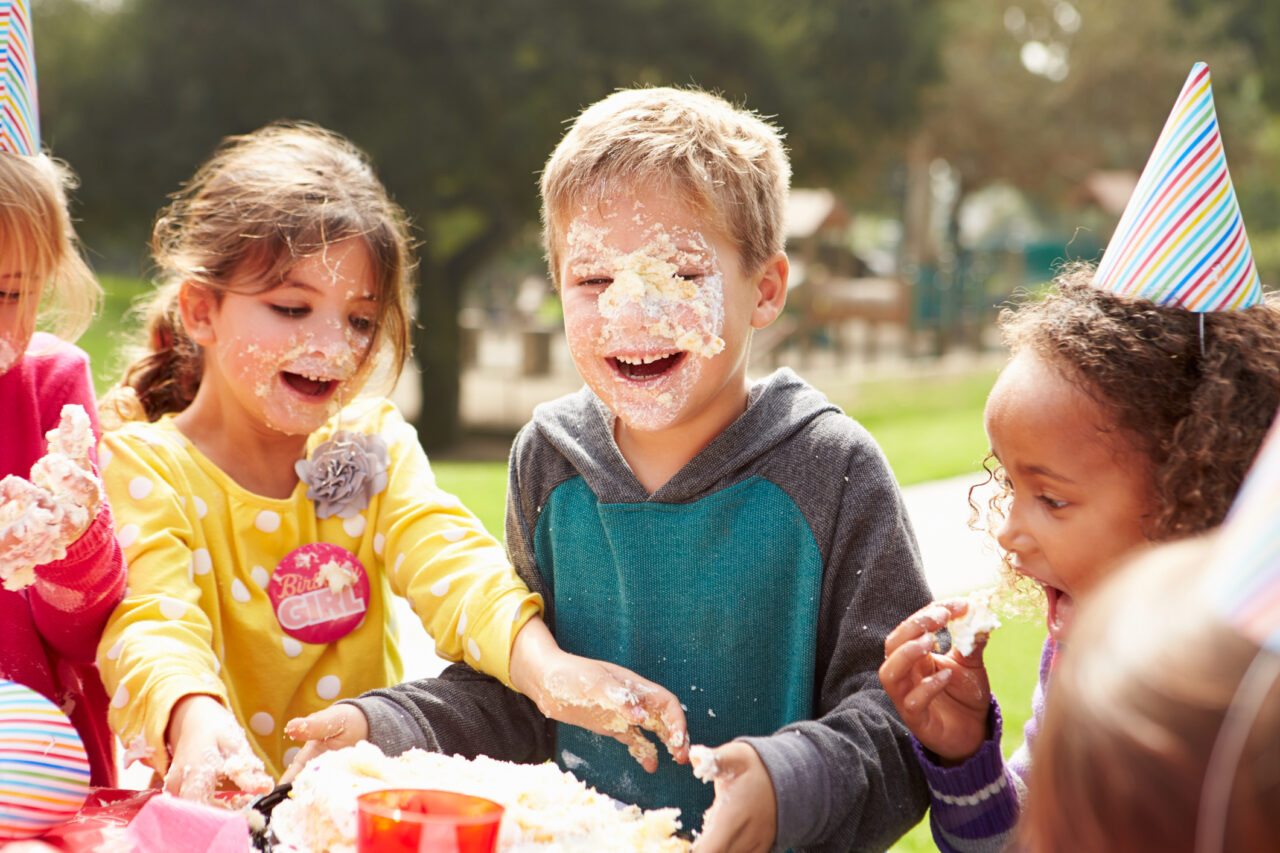 With warmer weather and endless possibilities, outdoor birthday parties are the perfect way to ensure your little one has an unforgettable birthday bash. From scavenger hunts to water balloon fights, we've compiled a list of ten outdoor birthday party ideas that will have your child and their friends jumping with joy. So grab your sunscreen and get ready for some fun in the sun with these exciting party ideas!
But first, let's address the elephant in the room.
Hire a Birthday Caterer on yhangry
As a busy parent, planning your child's 6th birthday party can be stressful and time-consuming, especially with all it entails. This is why you should consider hiring a birthday caterer from yhangry to absolve you of one more responsibility.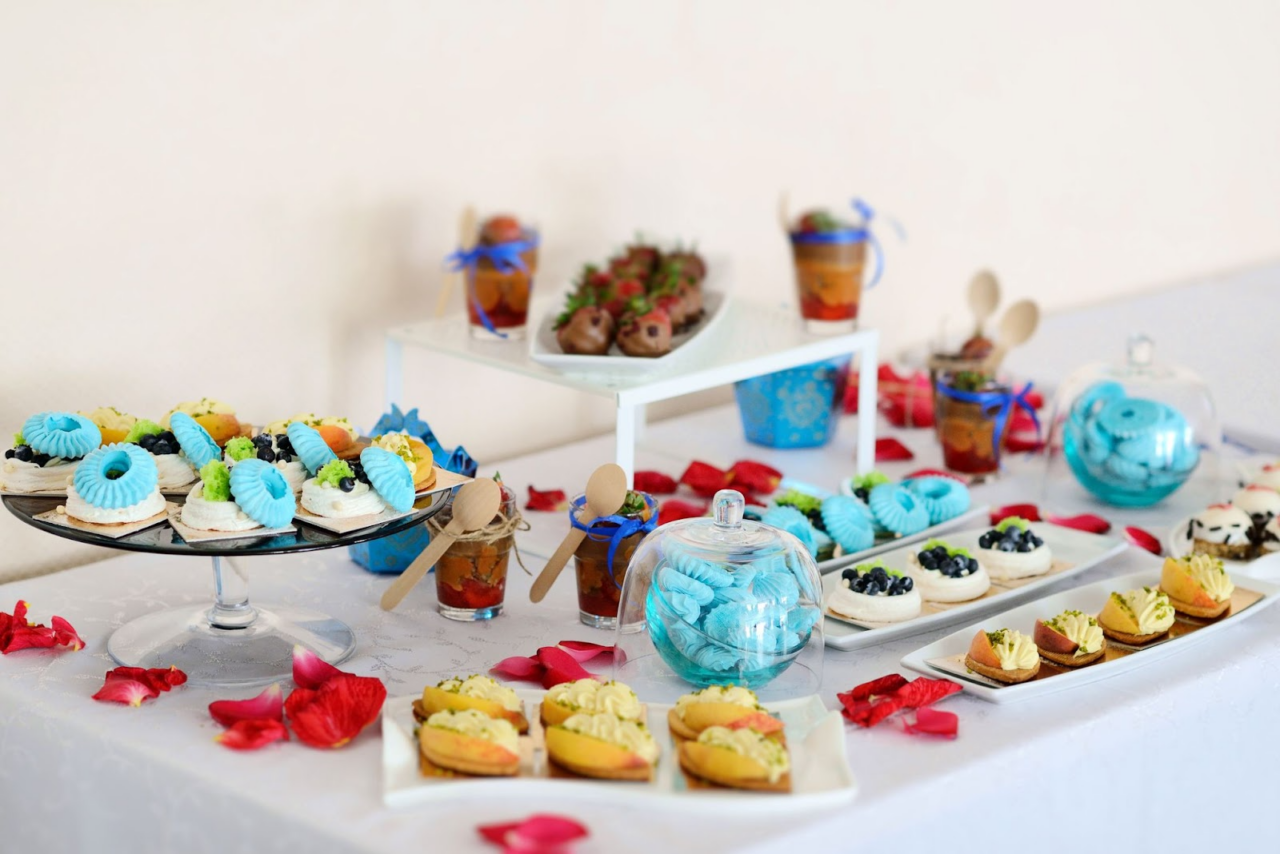 More reasons why a yhangry caterer is your best bet for a successful sixth birthday party are;
Inclusiveness: A yhangry caterer can work with you to plan delicious and kid-friendly menus while considering all dietary restrictions or preferences.
Experience: yhangry's caterers are some of the most experienced culinary experts in the UK. From Michelin stars to MasterChef, Rosette stars and celebrity clientele, our birthday caterers and private chefs are overqualified to handle your child's birthday party.
Extensive service offerings: yhangry's birthday caterers can handle everything from meal preparation to setting up, servings, cleanup and lots more. With nothing left to do, you can redirect your efforts to focus on other aspects of the party or simply have a good time.
Hiring a birthday caterer from yhangry for your child's 6th birthday party is an excellent choice. It will save you time and effort, guarantee the highest food quality, and create an exquisite dining experience for your child and their guests! So browse our chefs' profiles and request a free quote. You can also book a consultation to get started!
1. Water Play Party
Kids love water activities like swimming, splashing and water balloon fights. A water play party is fantastic because this age demographic is active and loves playing outside. The party can be hosted at a pool or a DIY backyard water park decorated with sprinklers, water balloons and water toys. If your child's birthday is in the summer, you get bonus points for keeping cool during warm weather.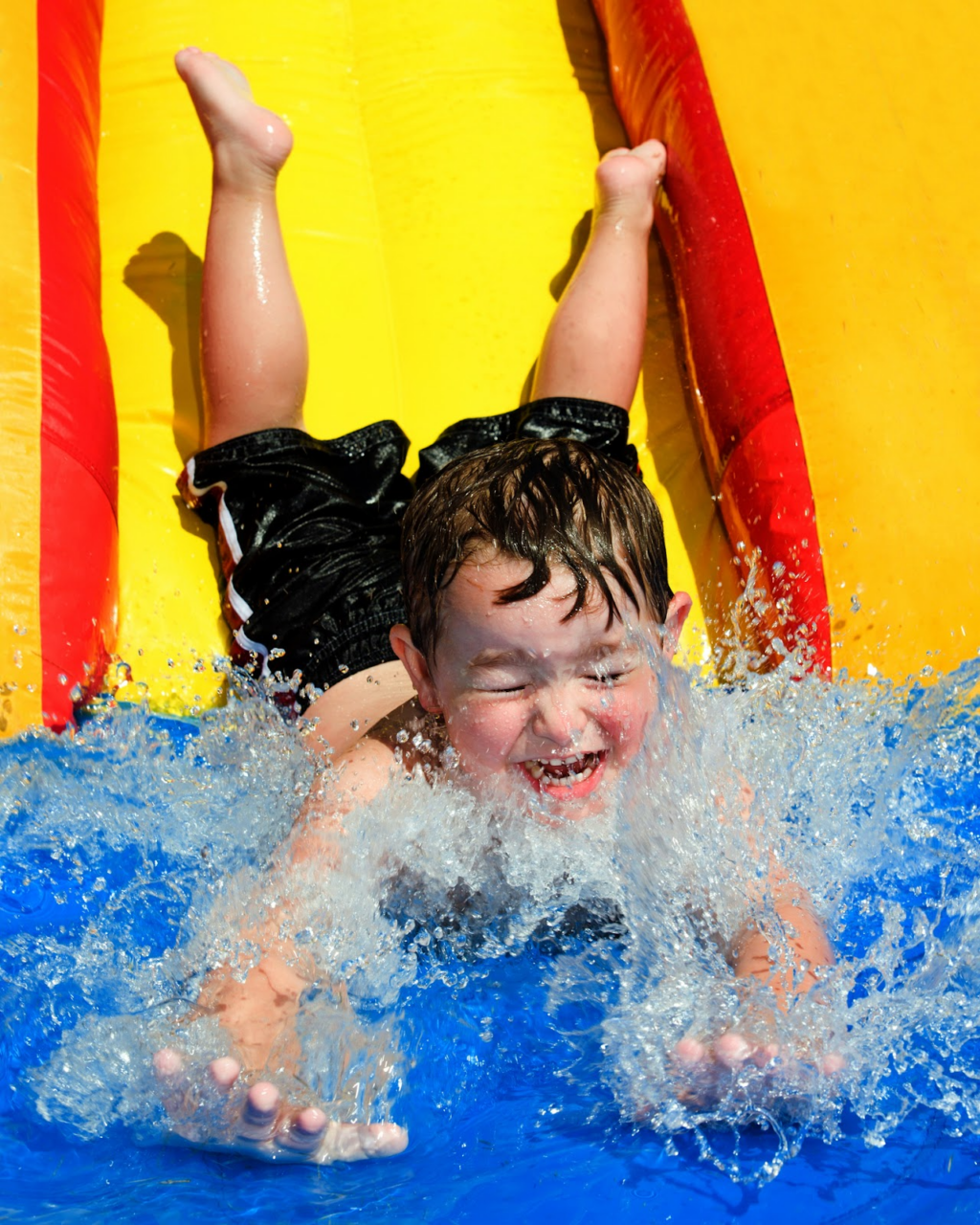 A water play party is a unique and exciting way to celebrate a birthday, making it a memorable experience for the child and their friends. Children will also develop social and physical skills by interacting with their peers and engaging in physical activities.
2. Nature Explorer Party
This party is perfect for the active, outdoorsy child who loves to learn about nature and explore. Set up scavenger hunts, bird-watching activities, hiking and obstacle courses incorporating natural elements. You can decide to host this party in your backyard or at a campsite, whatever works best for you and your budget.
You can create an immersive experience by decorating with earth tones and elements like branches and pine cones to give it a nature-esque theme. For refreshments, a yhangry birthday caterer will offer inclusive menus that align with the theme and age bracket. These menus can include anything from hot dogs to nature punches, food trucks, etc.
3. Arts & Crafts Party
Setting up an arts and crafts party is the perfect solution if you're looking for a fun and engaging way to inspire your creative child to express themselves. Your child can explore different art forms, including painting, jewellery making and pottery. You can hire a professional to teach them a few child-appropriate crafts or guide them on how to paint.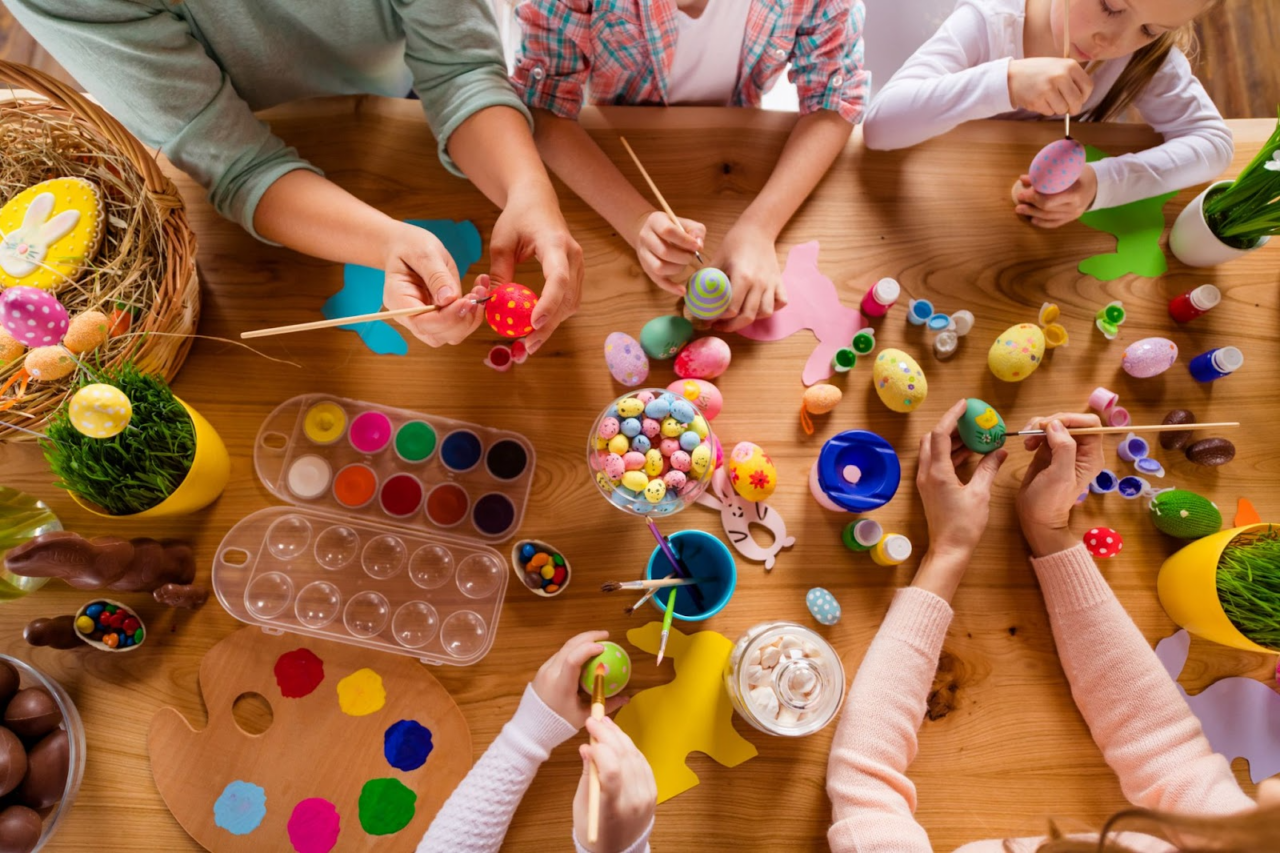 If you want them to get creative with the food, too, you can have delicious and interactive snacks. You can get a yhangry chef to whip up DIY fruit skewers or set up a decorate-your-own cupcake bar.
4. Sports & Games Party
A sports or games party is another outdoor birthday idea perfect for six-year-olds. This is because, at this age, they are so active and love running around. You can set up various games and activities like relay races, obstacle courses and team sports.
You should decorate with sports equipment and themed banners to set the scene. This idea is low-cost; anything from BBQ to healthy snacks, fruits, smoothies and ice cream will suffice for refreshments. The best part about this idea is that if you play your cards right, all the kids will have such a great time that they'll retire to bed as early as possible.
5. Science & Discovery Party
A science and discovery party is perfect for kids who are curious, inquisitive and love learning. The party can be centred around scientific experiments and activities, such as making slime, exploding volcanoes, etc.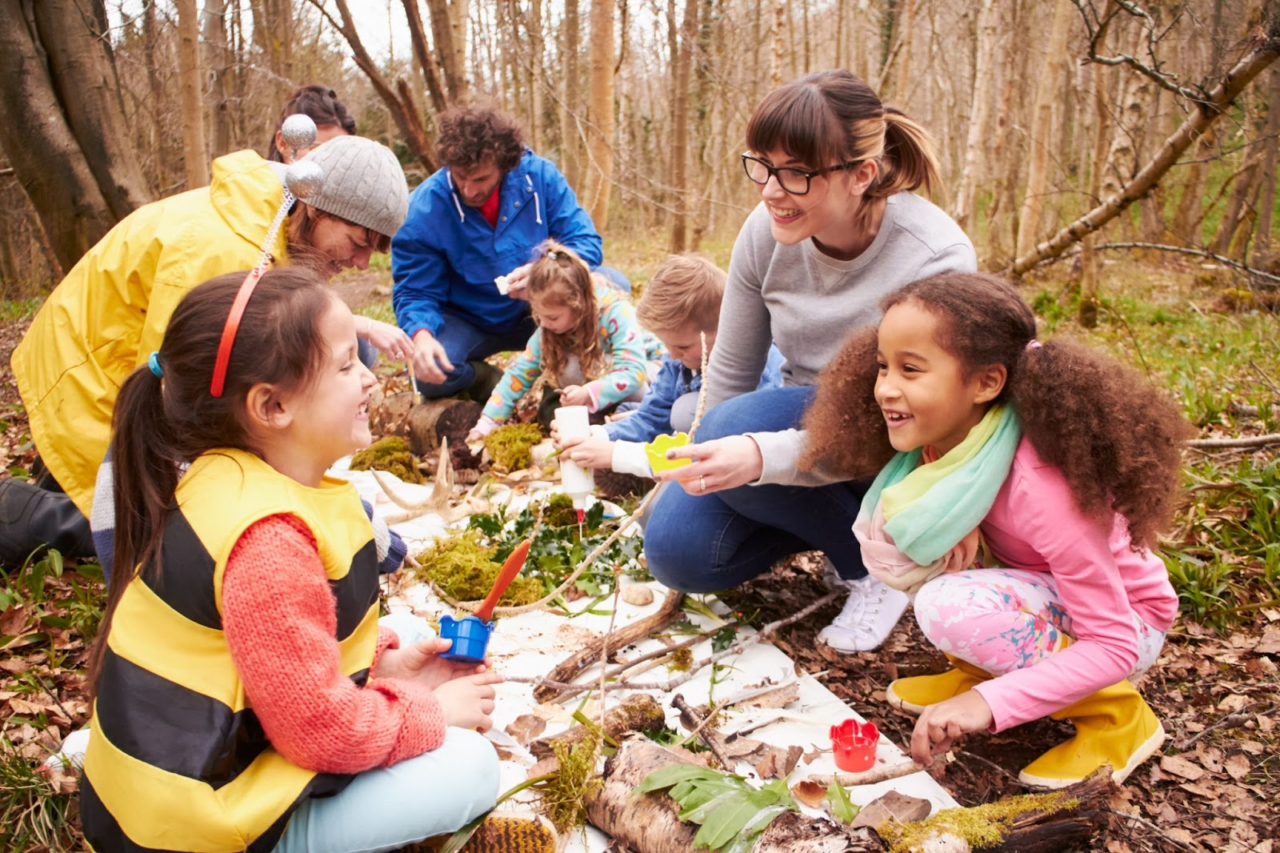 This is a great opportunity for kids to learn and explore science in a fun and exciting way while also celebrating a special day. Some science-themed food and drinks, like lemonade on dry ice or a chocolate volcano, would greatly excite the kids.
6. Picnic Party
Organising a picnic and scavenger hunt birthday party is a wonderful way to bring kids together and make their outdoor experience unforgettable. You can turn an ordinary day into an exciting adventure with little preparation and creativity. A picnic and scavenger hunt party will keep the kids entertained and engaged for hours.
A picnic is incomplete without a delicious menu that appeals to the kids' taste buds. Pack some easy-finger foods such as sandwiches, fruits, veggies, chips and cookies in a picnic basket. You could also incorporate a theme, such as a teddy bear or butterfly garden picnic, by selecting treats that match the theme. Additionally, ensure that water and other refreshments are unlimited so the kids stay hydrated.
7. Camping Party
A camping party is an adventurous and unique idea that kids will love. You can set up camp in your backyard or take the party to a campsite. This allows for campfires, s'mores, stargazing and even storytelling. It is a fun and exciting way to celebrate a birthday that will create a core memory for kids.
8. Beach Party
There's just something about the beach that brings out the inner child in all of us. The sound of the crashing waves, the warm sand between our toes and the smell of the salty sea air. It's hard not to feel carefree and happy in such an idyllic setting.
For kids, a beach party is the ultimate way to embrace all the joys the seaside offers. From classic sandcastle-building contests to epic beach volleyball tournaments, plenty of activities keep the kids (and even adults!) entertained for hours on end. And let's not forget the amazing supervised water activities the kids can partake in, like snorkelling or bodyboarding.
The great thing about a beach party is that it can be as simple or extravagant as you want. So grab your sunscreen and towels, and head down to shore with the kids!
9. Rainbow Party
This colourful party idea is perfect for children who love bright hues and cheerful decor. Embrace the rainbow theme using multicoloured decorations, party favours and treats.
Consider serving rainbow-coloured snacks or desserts, such as Skittles, fruit kebabs or colourful cupcakes, to kick it up a notch. You can also incorporate rainbow crafts, activities or games to keep the children entertained and engaged throughout the party.
10. Superhero Party
Every child dreams of being a superhero, so why not throw a superhero-themed birthday party? Decorate the party with their favourite superhero-themed balloons, banners and tableware. Encourage guests to dress up as their favourite superheroes or have a bunch of capes and masks ready for them to wear.
You can also set up superhero-themed activities or games, such as obstacle courses or superhero training exercises. Consider serving hero-themed snacks or desserts, such as Superman cookies or Spider-Man popcorn. This way, the party will go down in history as unforgettable.
FAQs

What should I include in a kids' birthday party menu?

A kids' birthday party menu should include child-friendly foods such as pizza, burgers, hot dogs, chicken fingers, fries and fruit. You could also include a fun dessert like cupcakes, birthday cake or popsicles.

How can I make a kid's birthday party menu healthy?

You can make a kid's birthday party menu healthy by including fresh fruits and vegetables, lean proteins like grilled chicken or turkey burgers, and whole grain options like whole wheat pizza crust. You can also offer healthier dessert options like fruit skewers or yoghurt parfait cups.

How can I make my kid's 6th birthday party special?

You can make your child's sixth birthday party special by prioritising their interests over yours. For instance, if your kid wants to go on a waterslide for his birthday party, you should plan a water play party. This way, your child feels heard, loved and happy on his/her very special day.