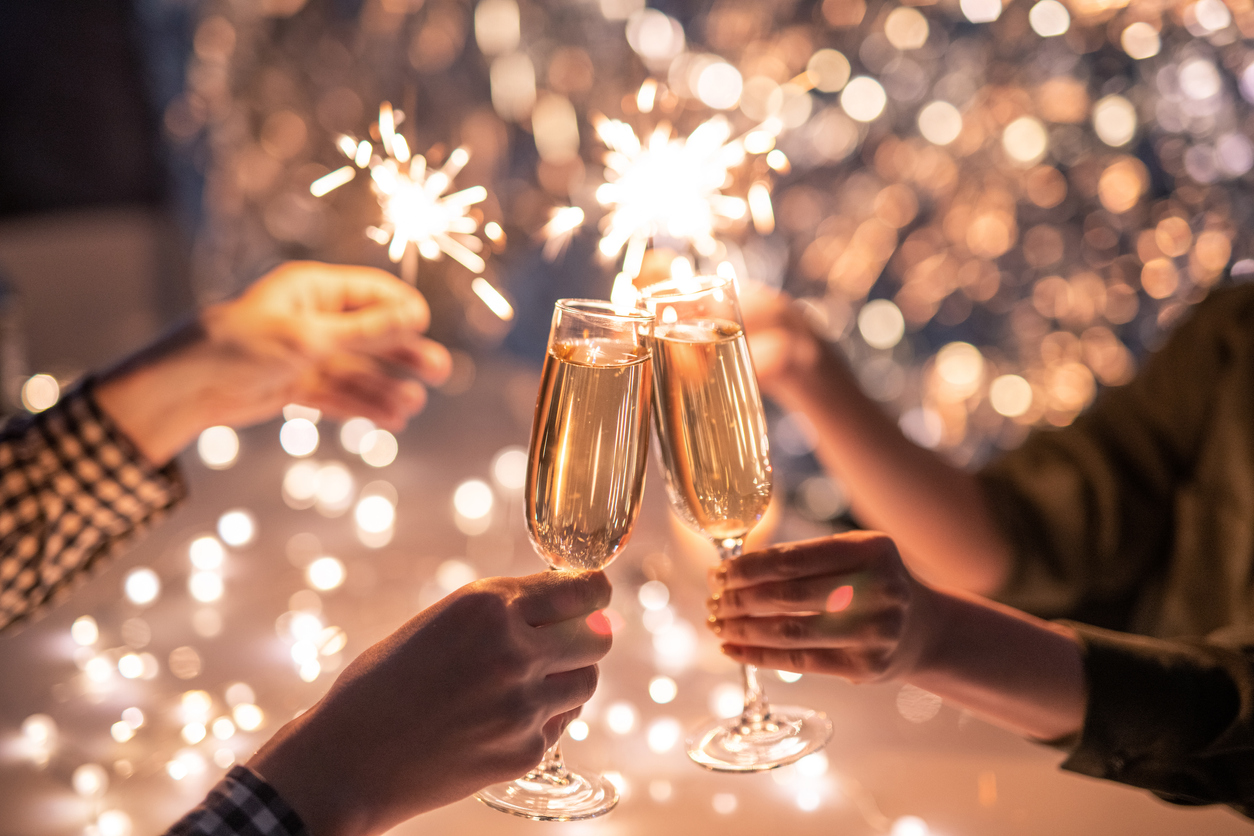 New Year's Eve – a magical night where the past and the future converge, and the air is thick with the promise of new beginnings. It's a time to say goodbye to the year gone by and to set the stage for the year ahead. And what better way to do that than with a global feast that's as diverse and exciting as the world itself?
Enter yhangry. We're here to make your New Year's Eve not just memorable but iconic. Because why settle for the ordinary when you can have the extraordinary, right?
Picture this: a table groaning under the weight of delectable dishes from around the globe – from the spicy allure of Mexican enchiladas to the comforting embrace of Italian lasagna; from the exotic tang of Thai curry to the hearty goodness of a British roast. This is not just a meal; it's a culinary journey that spans continents, all from the comfort of your own home.
So, are you ready to ring in the New Year with a bang and a smorgasbord of unforgettable dishes? Let's make this New Year's Eve a culinary adventure you and your guests will never forget. Cheers to a new year and a new you, fuelled by the finest foods the world has to offer. Because, let's face it, nothing says 'fresh start' quite like a satisfied palate.
Hire a New Year's Eve Caterer – yhangry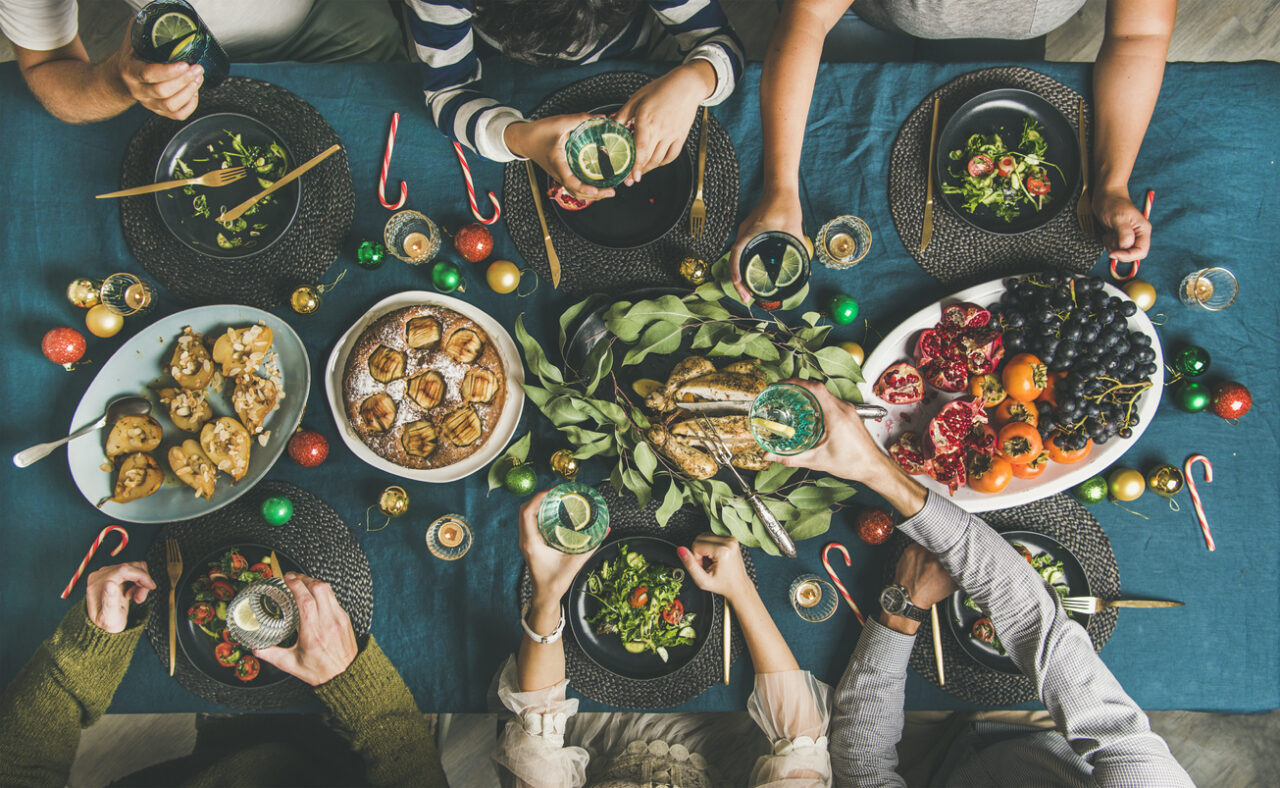 New Year's Eve comes with so much anxiety, especially when you're hosting a party. There's so much to double-check and stay on top of, and something is bound to slip. This year, why not take catering off your plate and hire a New Year's Eve caterer on yhangry? It'll help you fully immerse yourself in the festivities and create memories with your loved ones.
Here's what you get with a yhangry caterer:
Customised Culinary Experiences
We at yhangry are a bridge to the world of culinary delights. Our carefully curated roster of seasoned experts means you're not getting a one-size-fits-all menu. Whether you desire traditional holiday cuisine, an exotic international buffet, or a fusion of flavours, our chefs craft a unique menu that meets everyone's dietary requirements.
Hosting can be overwhelming, especially with other responsibilities. Relinquishing the culinary reins to licensed professionals gives you the luxury of immersing yourself in the celebrations. This way, you can ring in the New Year with a glass of champagne, unburdened by the kitchen chaos!
Expertise at Your Doorstep
Every caterer on yhangry has been vetted for their expertise, experience, customer service, and creativity. They bring their skills and the assurance of top-quality ingredients, intercontinental cuisines, impeccable presentation, and tantalising flavours. Simply, it's gourmet dining in the comfort of your home.
When you hire through yhangry, you're not just getting food but the experience of a lifetime. Our caterers understand the importance of ambience. They can provide insights into pairing, presentation, and even thematic elements that can transform your New Year's Eve party into a spectacular event.
As we navigate the new norms, yhangry ensures that all caterers and private chefs adhere to the strictest safety standards and possess all the required licenses. Your health is our priority so that you can feast without fear.
This New Year's Eve, don't just celebrate; elevate. With yhangry, you're not only choosing convenience but also a celebration marked by taste, elegance, and unforgettable memories. After all, every new beginning deserves nothing but the best!
Mouth-Watering Food Ideas for New Year's Eve
Each culture imbibes New Year's Eve with flavours that signify hope, prosperity, luck, and love. Foods are not just delicious but carry age-old traditions and symbolism. If you're looking to start new traditions, infuse your table with luck, or just enjoy a tantalising meal, dive into our list of the most popular New Year's Eve cuisines from around the world.
1. Lentil Soup (Italy)
Eating lentil soup on New Year's Eve is an Italian tradition that dates back several centuries. For Italians, lentils symbolise money, wealth, and prosperity. Thus, they believe that eating lentils at such a significant time of the year will rein in fortune and good luck for the family. Lentils are highly nutritious as they're rich in sodium and potassium. So, incorporating them into your New Year's Eve menu wouldn't hurt. Often paired with cotechino (a pork sausage), the soup uses green lentils, vegetables, and savoury spices. It's delicious and filling as a main course.
2. Toshikoshi Soba (Japan)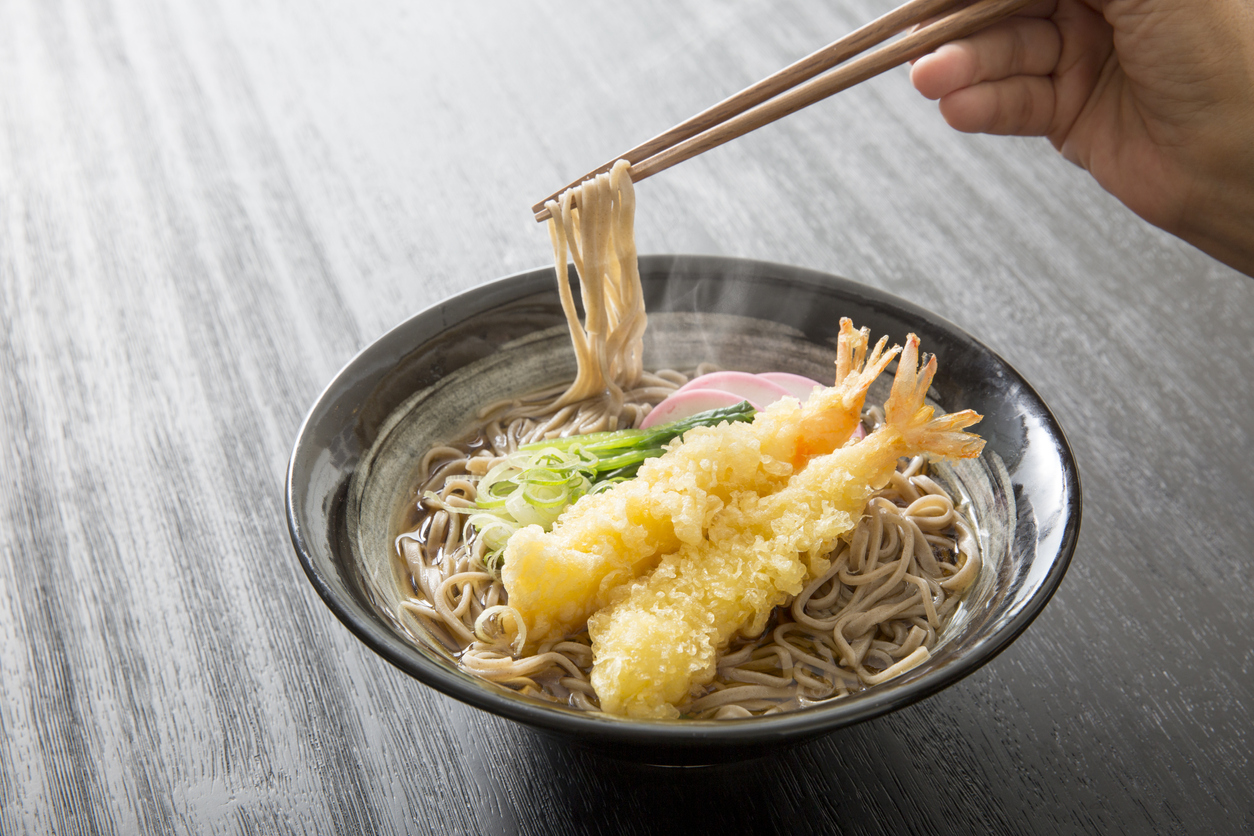 Toshikoshi soba literally translates to 'year-crossing noodle'. These long buckwheat noodles signify longevity in Japanese culture. Hence, eating a piping hot bowl of soba on New Year's Eve is customary for a long and healthy life in the coming year. The preparation involves boiling noodles and serving them in a hot broth with green onions and tempura. Toshikoshi soba is a great main dish and can be garnished as preferred.
3. Oliebollen (Netherlands)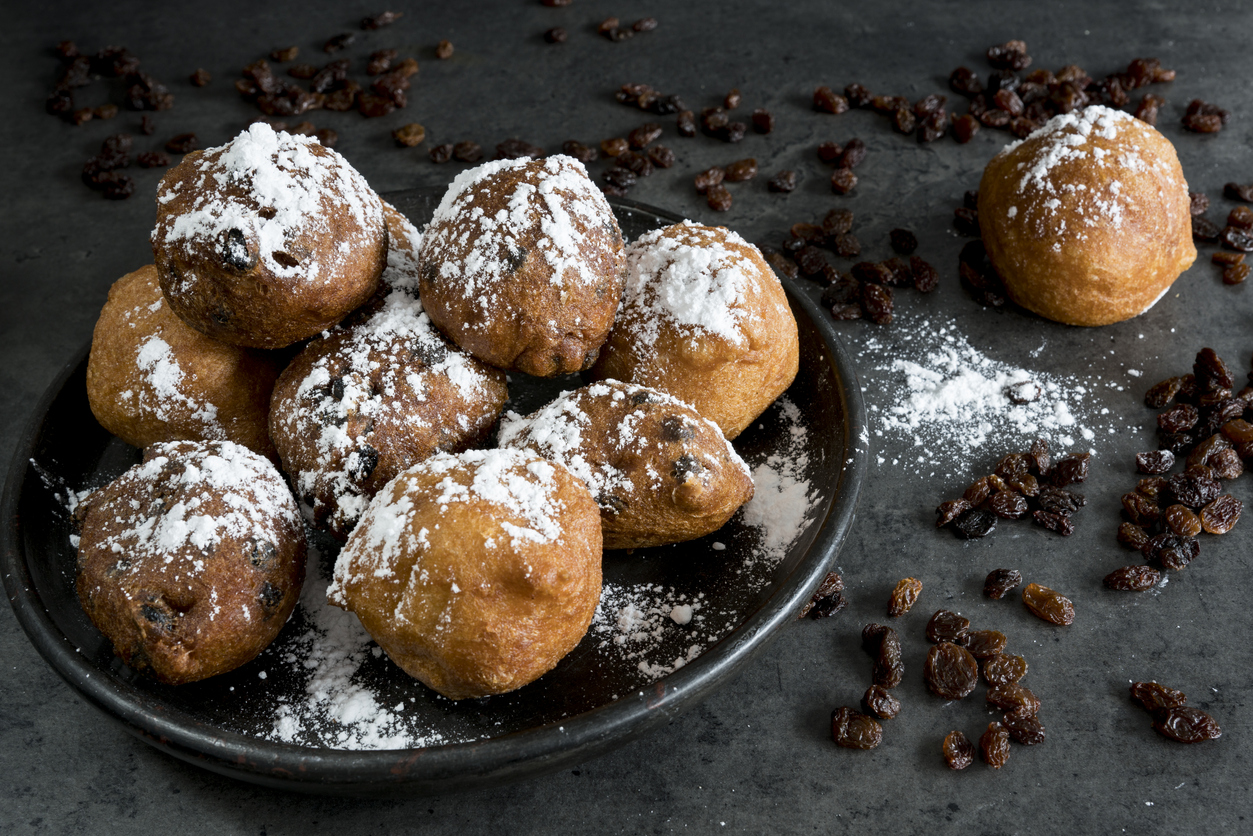 These Dutch doughnuts or 'oil balls' are sweet, fluffy treats traditionally consumed to ward off evil spirits. They have been called a precursor of the doughnut and are made from deep-fried dough before they're sprinkled with powdered sugar. Oliebollen is a warm delight for cold December nights. They're best served as desserts and are guaranteed to be one of the high points of the menu, especially for the kids.
4. Hoppin' John (Southern USA)
Hoppin' John has deep roots in Southern American culture, especially as a New Year's Day meal. Its history is a blend of culinary traditions from various cultures, including African, French, and Native American influences. Each component of the dish is loaded with symbolism, making it more than just a tasty meal; it's a ritual for inviting positivity. Typically served with greens and cornbread, this dish ensures a prosperous year ahead. However, tradition dictates leaving three black-eyed peas on your plate to unlock promises of luck, wealth, and romance.
5. Kransekage (Denmark)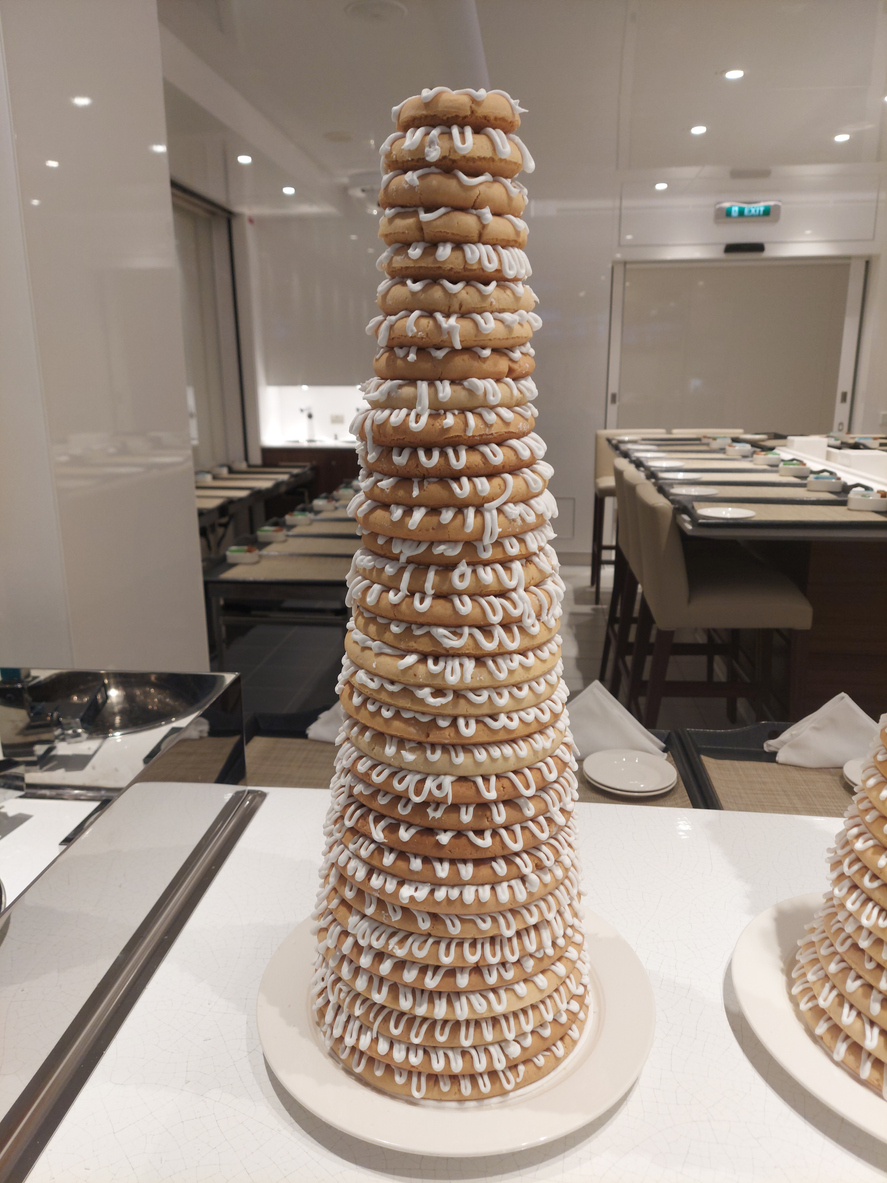 This marzipan-based tower cake is a traditional Danish and Norwegian confection that signifies progress. Comprising of concentric rings stacked high, kransekage is a centrepiece in most Danish New Year celebrations. It is eaten as a dessert when the clock strikes 12 to usher in marital bliss. Moreover, this sweet treat is often adorned with flags and firecrackers, and it's a delight for the eyes and taste buds. Including kransekage in your New Year's Eve menu offers your esteemed guests culinary diversity and intrigues their palate.
6. Vasilopita (Greece)
Vasilopita can take various forms, such as bread, cake, or even a pie, but what remains constant is the infusion of delectable flavours like orange, almond, and brandy. These ingredients come together to create a delightful dessert that is not just delicious but also the highlight of a party. Baked with a hidden coin inside, this sweet bread is shared with family and loved ones. When eating, the person who finds the coin is said to have good luck for the entire year.
7. Jollof Rice (Nigeria)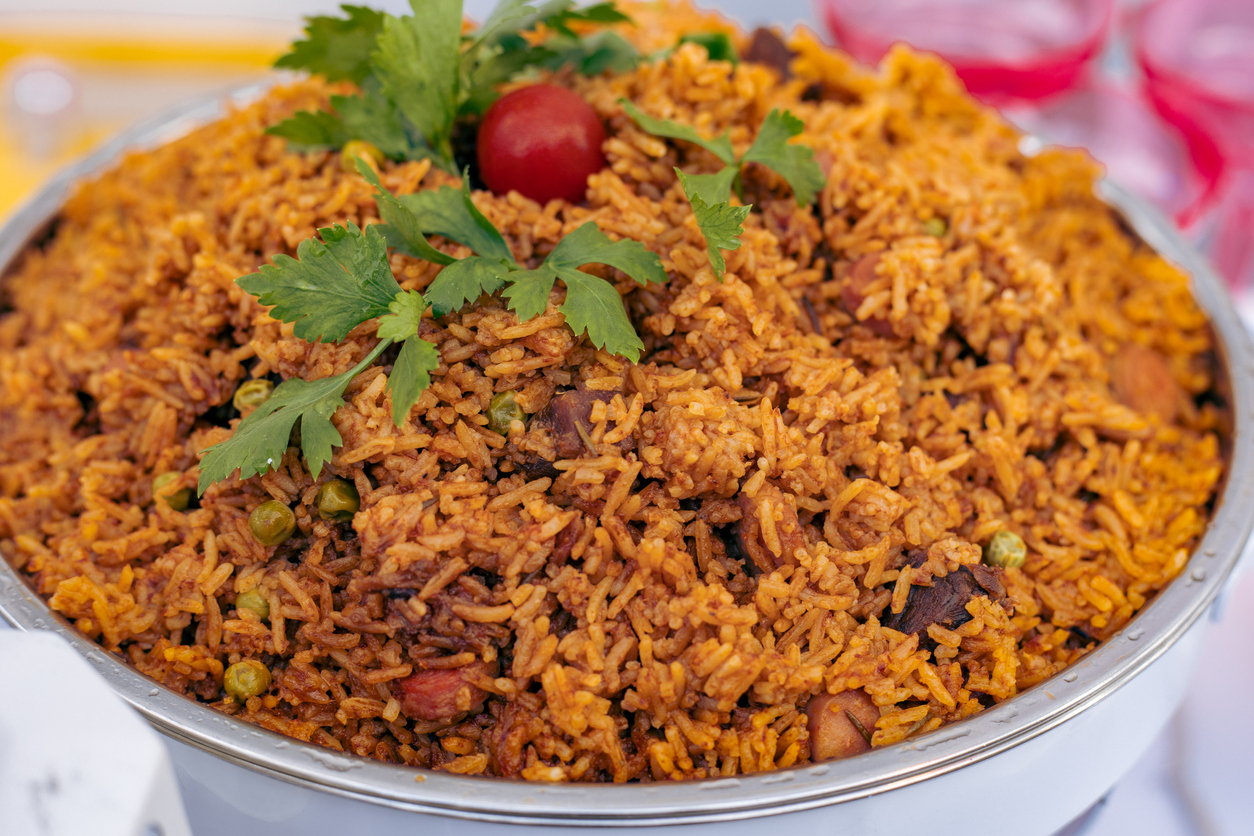 Jollof rice, a vibrant West African dish, is often served on occasions like weddings and birthdays. As a matter of fact, it's not a Nigerian party unless jollof rice is served. This tomato-based dish has bold flavours that mirror the vast cultural tapestries of the Nigerian culture, while its savoury taste will make anyone fall in love with the chef. So, Nigerian jollof rice is the way to go if you want to add a little African culture to your New Year's Eve table.
8. Sauerkraut (Germany)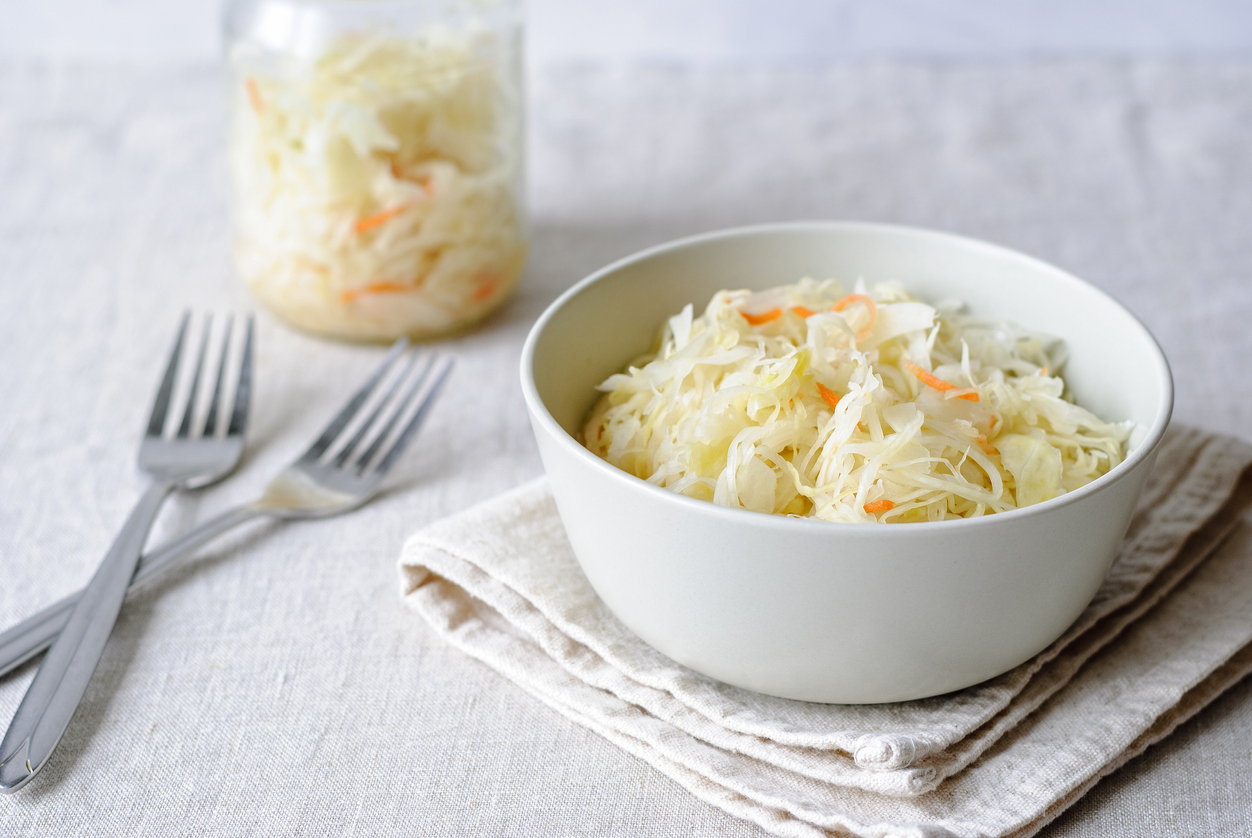 In Germany, consuming sauerkraut promises blessings and wealth for the upcoming year. Made of finely cut cabbage that's been fermented, its long strands denote long life, while its greenish colour symbolises money. Cooked slowly with pork, sauerkraut is a tangy dish with a rich history. It's delicious and healthy. Plus, it's a delightful blend of culinary pleasure and cultural tradition, perfect for bidding farewell to the old year and welcoming the new.
9. Tamales (Mexico)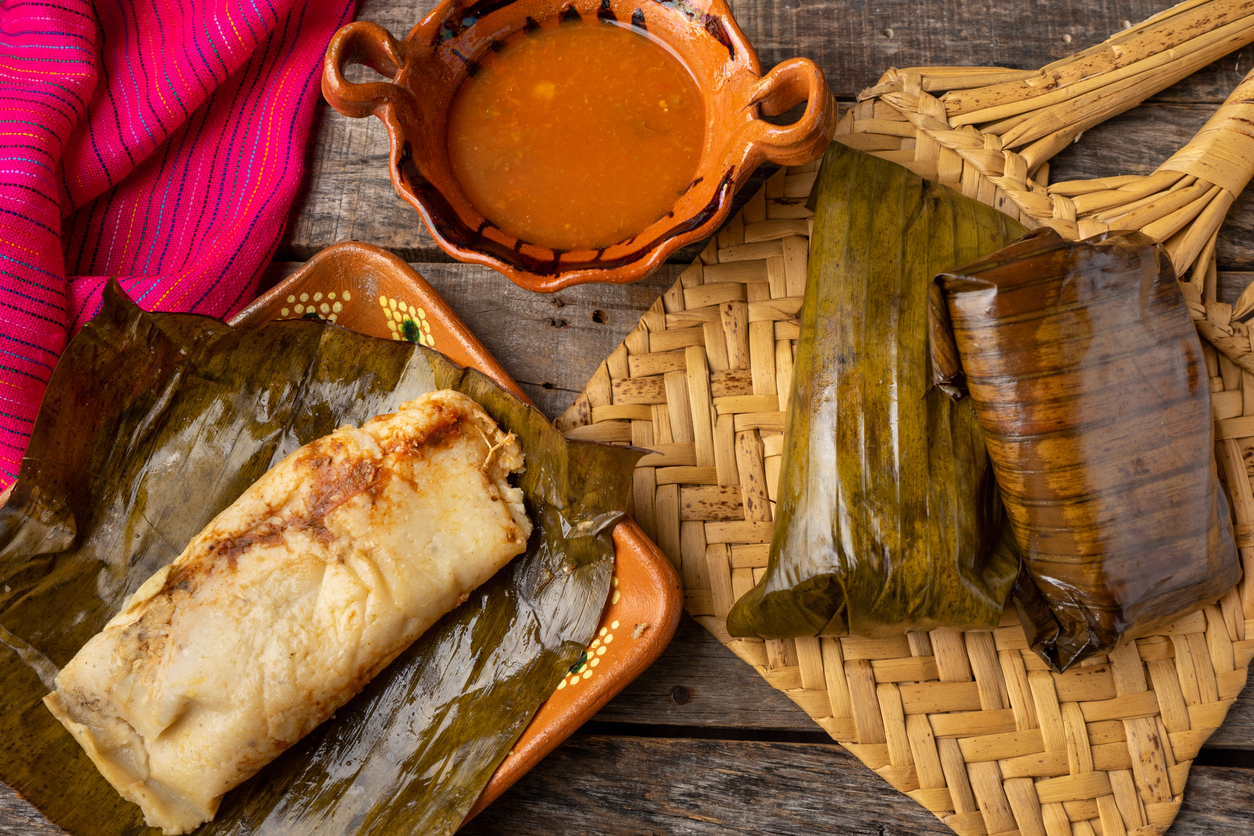 Tamales are a culinary gem in many Latin American cultures, known for their steamed corn dough encasing a variety of fillings, from meats to cheeses. During New Year celebrations, tamales gain even more significance. Prepared in large batches, they serve as a symbol of unity and togetherness, reinforcing the bonds among family and friends. Each parcel, wrapped in a corn husk, is like a small gift of warmth and deliciousness to be shared with loved ones.
Conclusion
New Year's Eve is one of the high points of every calendar year. The sense of anticipation, newfound zeal for the upcoming year, optimism, and delight are some of the emotions that lend this occasion its unique charm. Most individuals spend the eve with their family, friends and loved ones. They go to a bar, crash a party, or count down with a big clock. However, regardless of the itinerary, eating good food is a global New Year's Eve tradition, but this time, you don't have to worry about the catering. Let us.
Notwithstanding your geographical location, yhangry's caterers will bring you a taste of around the world. From Mexican dishes to Middle Eastern, African, Pan Asian, and European cuisines, our culinary experts will take you on a world tour. Browse our chefs' profiles and request a free quote to begin!